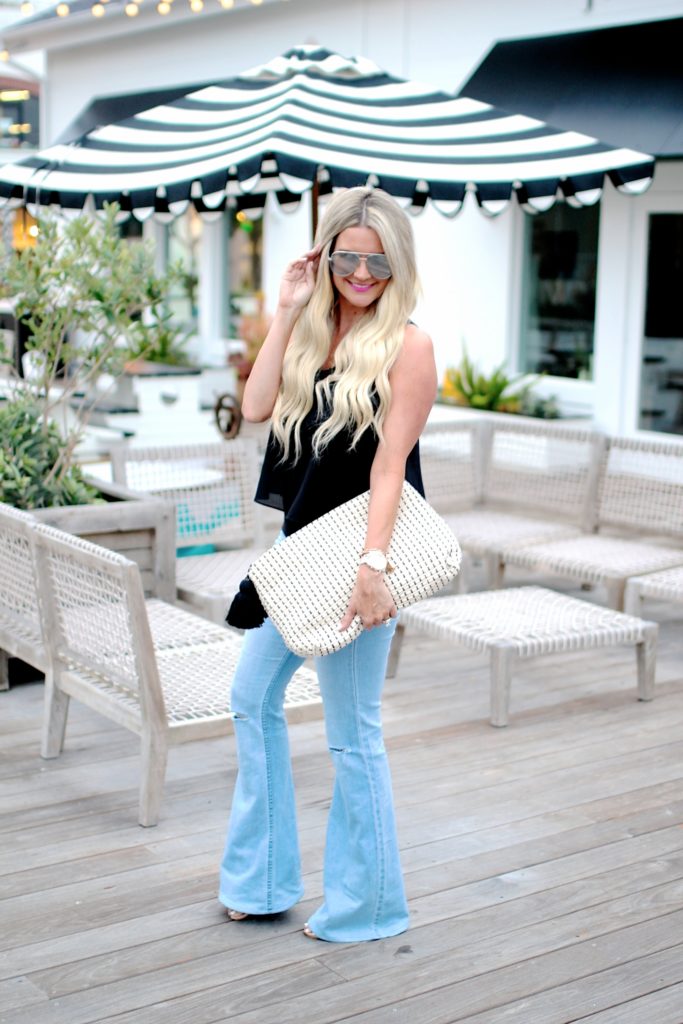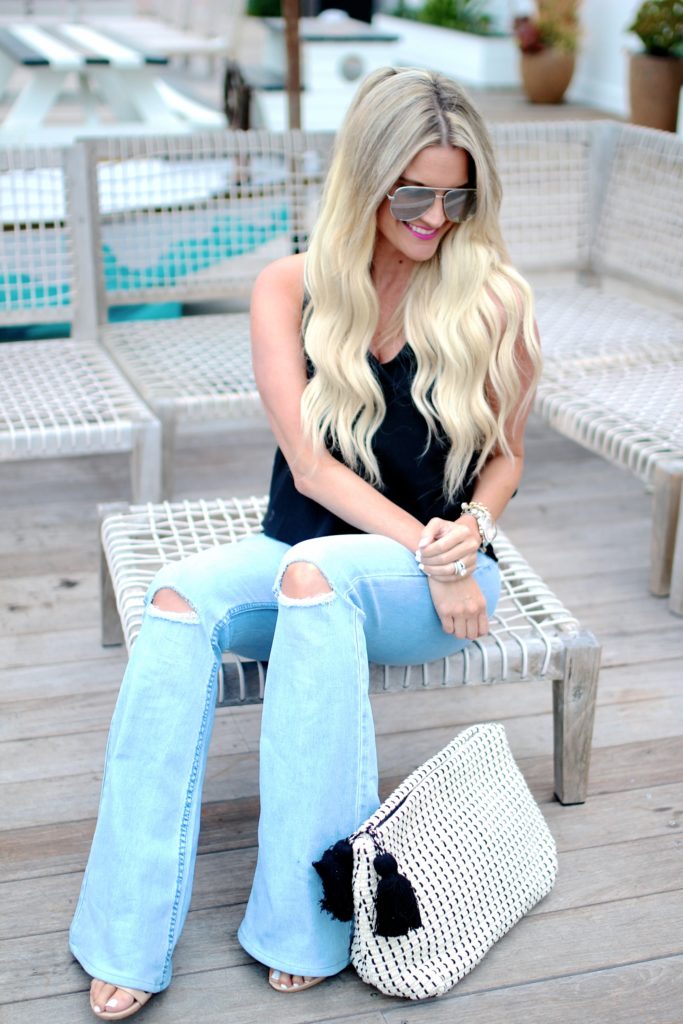 Tank: Macy's | Jeans: Vici | Bag: old | Glasses: Quay
Fit & flare √
Elastic waistband √
Slit knees √
Soft stretchy material √
SOLD √
If you're looking for your next pair of summer denim, trust me…you need these!
Happy Monday, guys! Thanks for reading!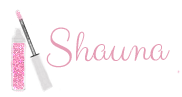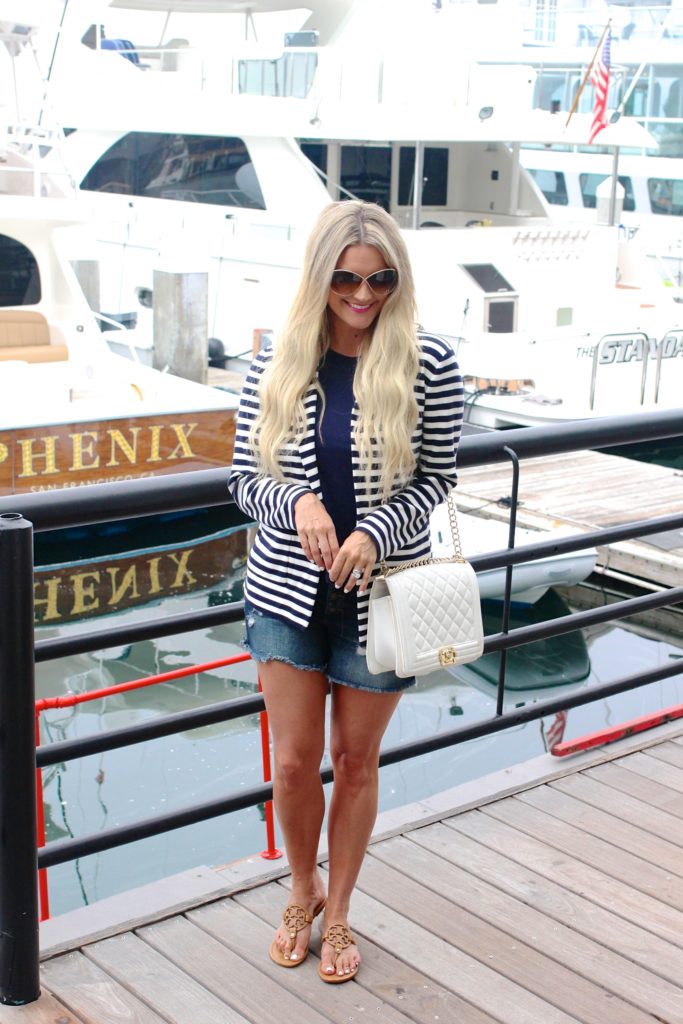 Blazer: Loft | Tank: Madewell | Shorts: JCPenny | Glasses: Tom Ford | Bag: Chanel | Sandals: Tory Burch (dupes here!)
Is there anything more classic than a good striped blazer? They seem to always be my go-to for any season!
I threw this little number on last weekend for brunch at the beach. Loved the food and scenic views, but hated how the beach fog completely frizzed and flattened my hair. And that, my friends is reason #1 why we could never live at the beach. I mean…flat hair forever? Thumbs down. No beautiful beach view is worth that – ever 🙂
Have a great weekend! ♥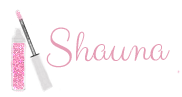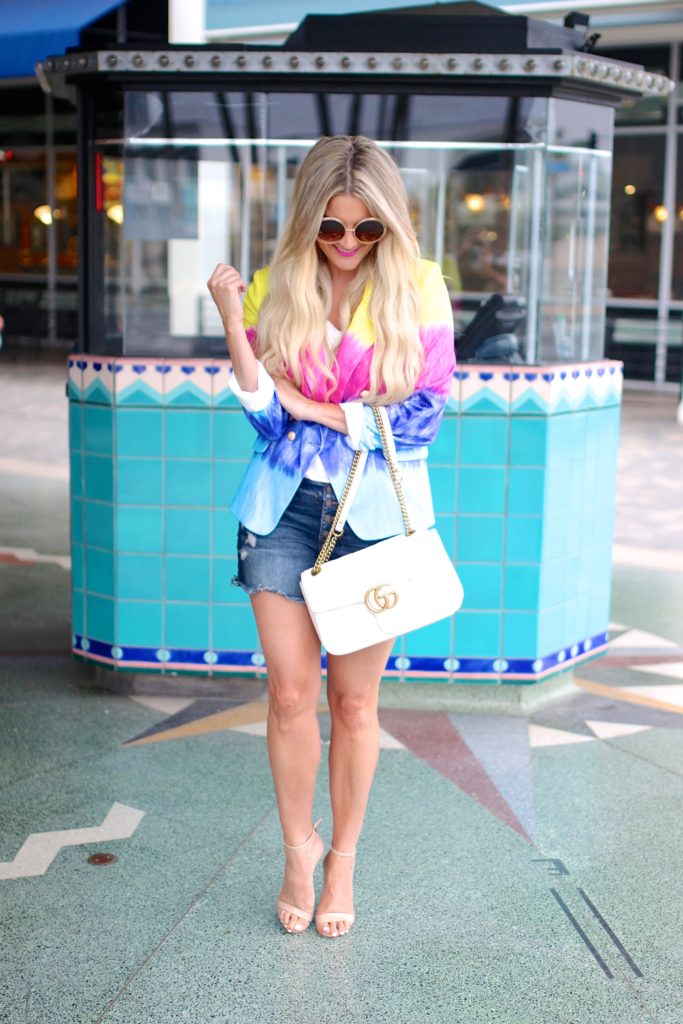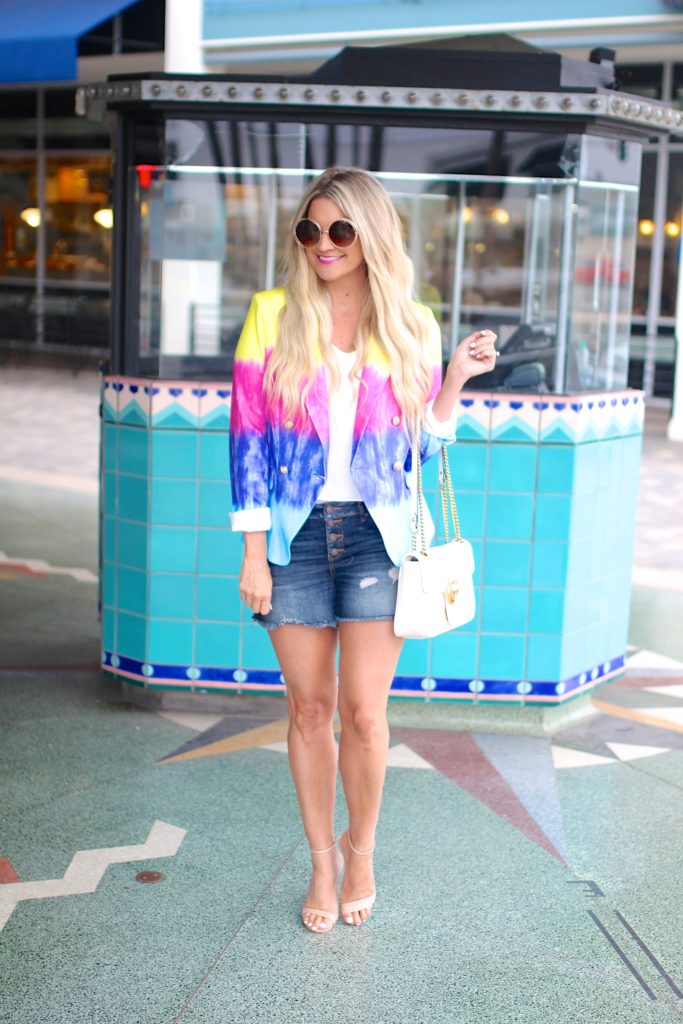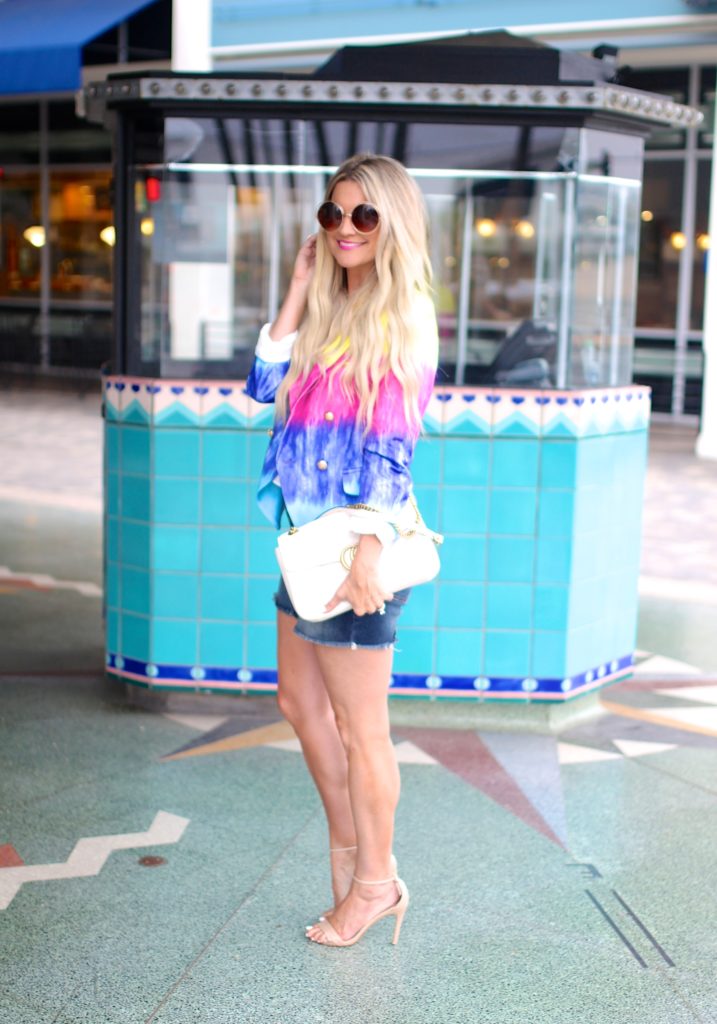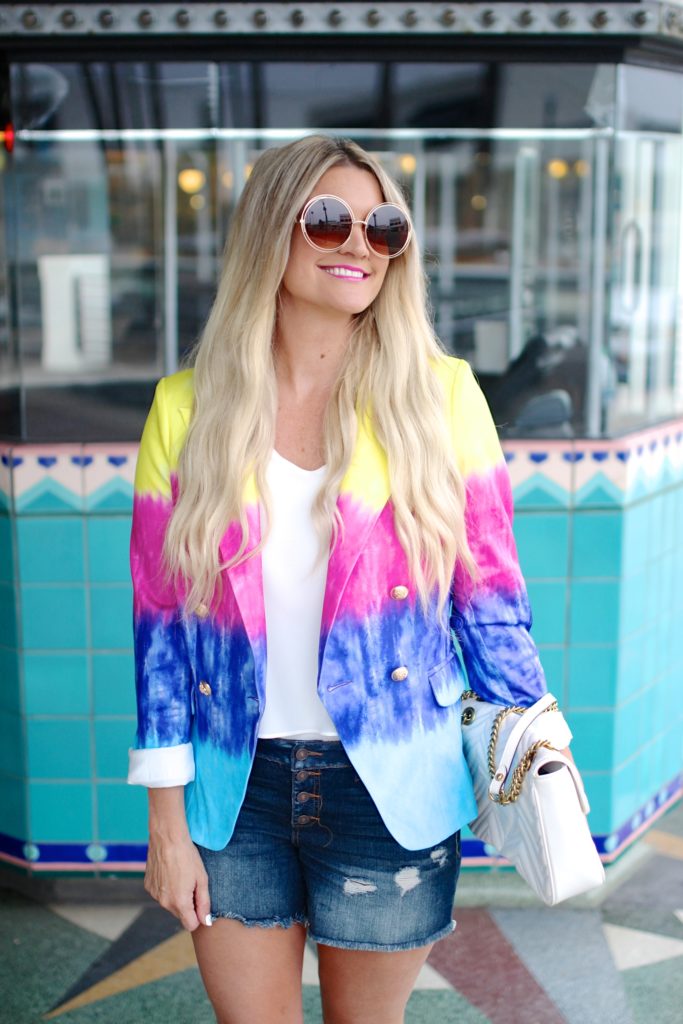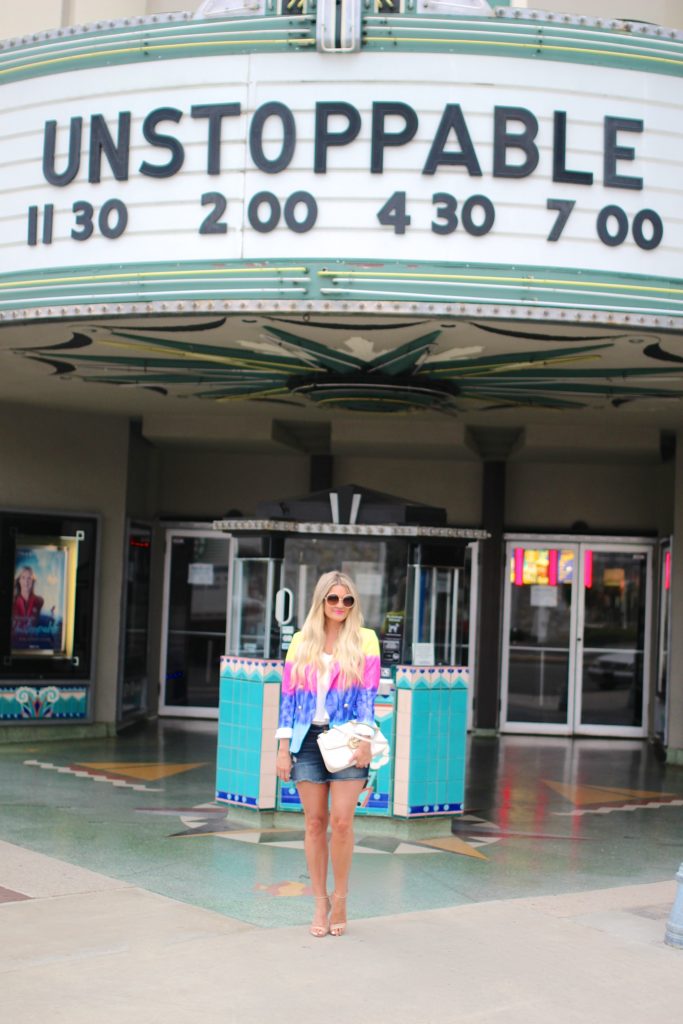 Blazer: Shopbop | Tank: Macy's | Shorts: JCPenny | Heels: Steve Madden | Glasses: Chloe | Bag: Gucci
Tie-dye is usually associated with hippies and The Grateful Dead, but it just so happens to be one of fashion's current obsessions – as well as mine!
Despite what you think, it's actually quite versatile since it comes in a number of combos and patterns. I loved this fun Shopbop blazer because the colors are so vibrant. I usually wear my brights in the form of a maxi dress, so to find them in a blazer? SO summer fun!
Did you guys shop the Nordstrom sale? Silly question, right? Believe it or not, I only grabbed ONE thing. I honestly was not that impressed by the selection. Seems to be the same stuff year after year…? There are only so many colorblock cardigans a girl really needs…
Have a great week! -xo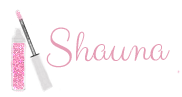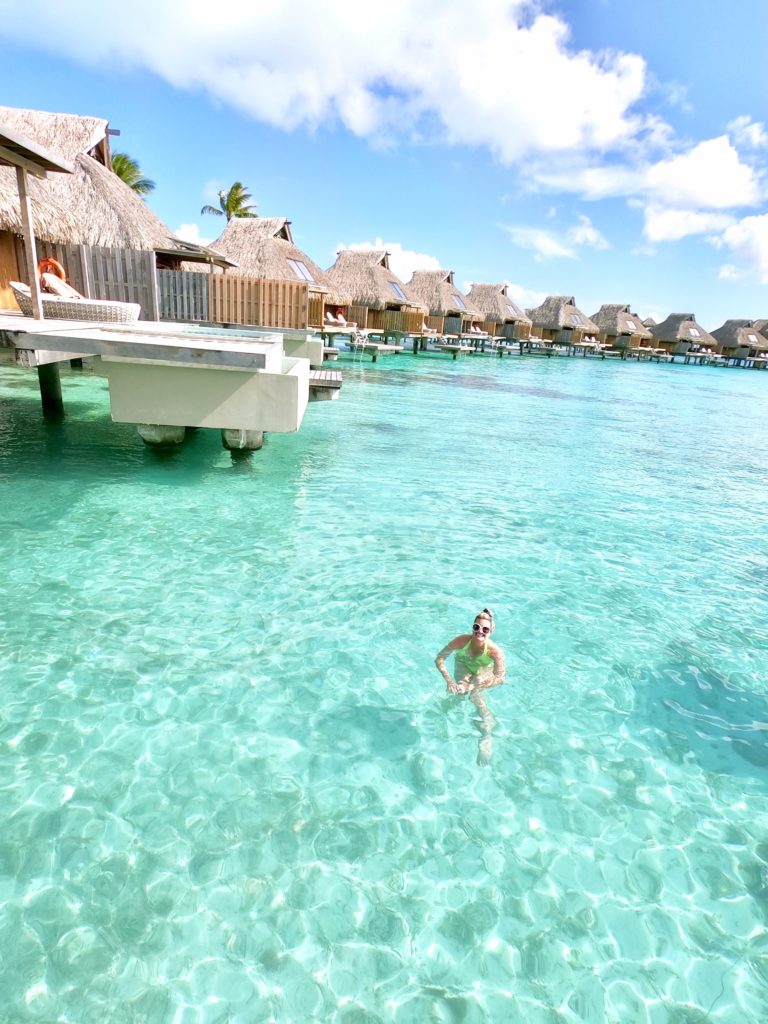 ♥ Take me back to Bora Bora! Hard to see, but this neon green bikini was one of my faves that I packed
♥ How FUN in this pool float? Gimmie!
♥ 40 summer cocktails to keep you cool on the hottest days 
♥ 31 fun, free things to do this summer!
♥ Take a peek at what was on the blog at this time last year
Have a great weekend, guys!!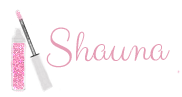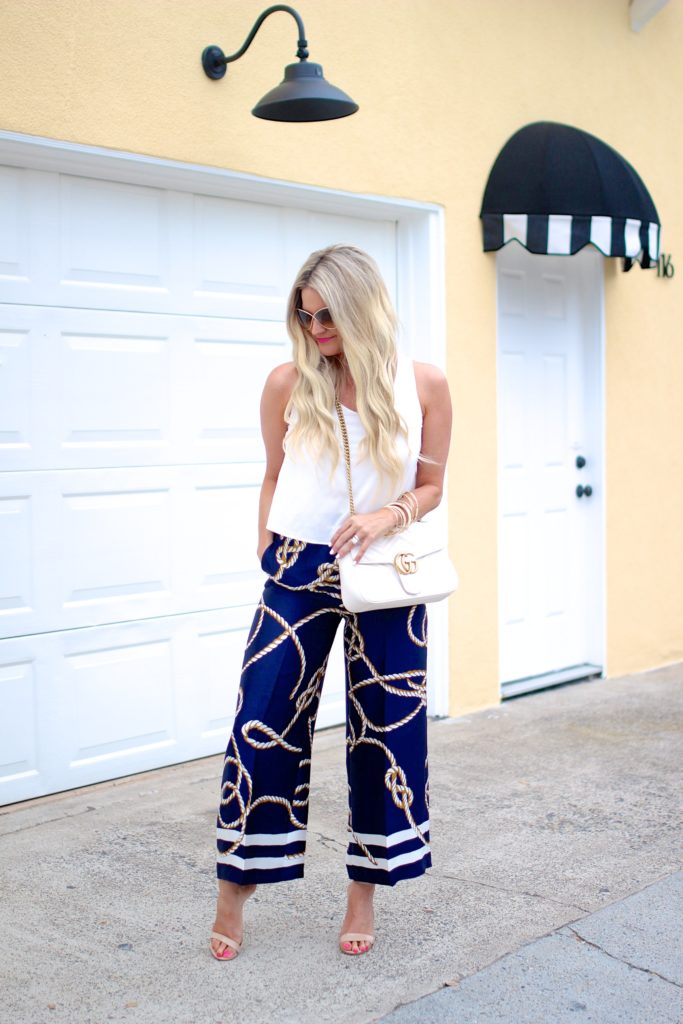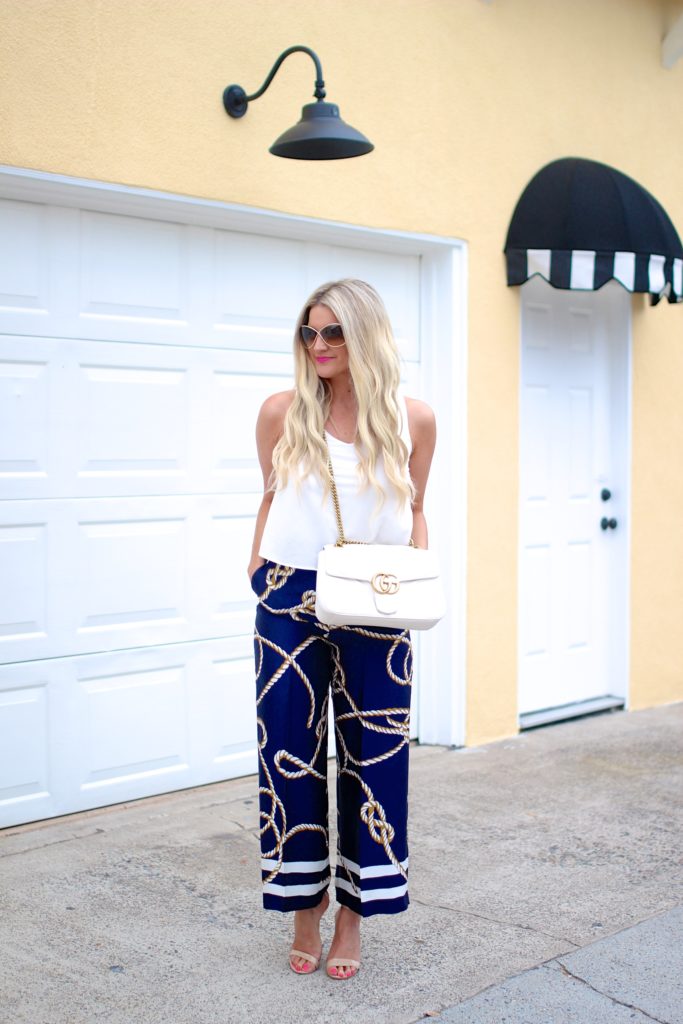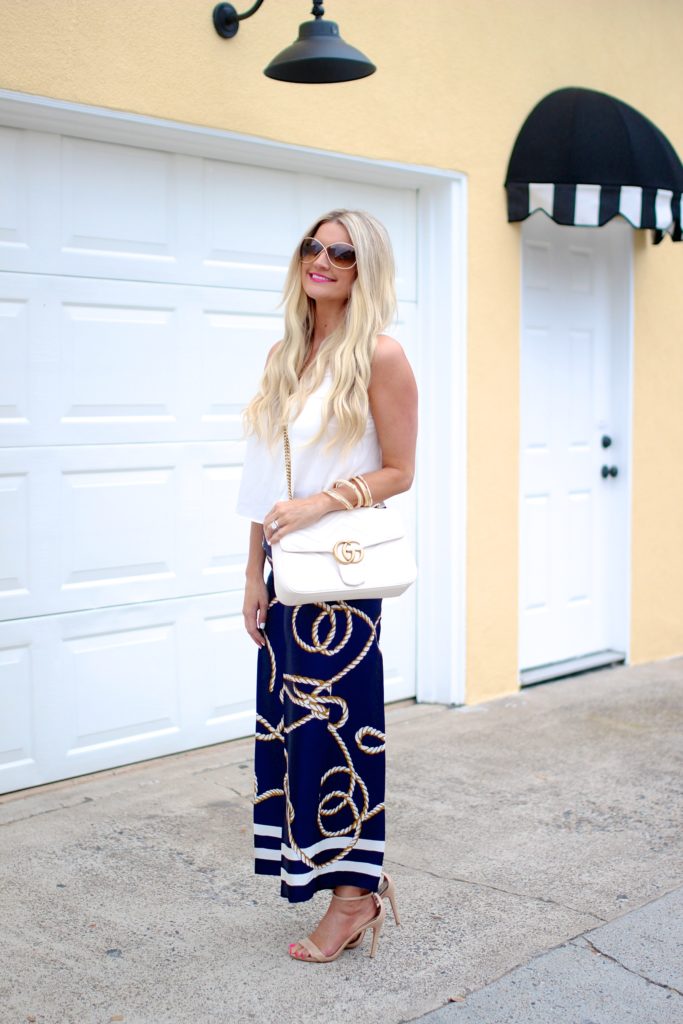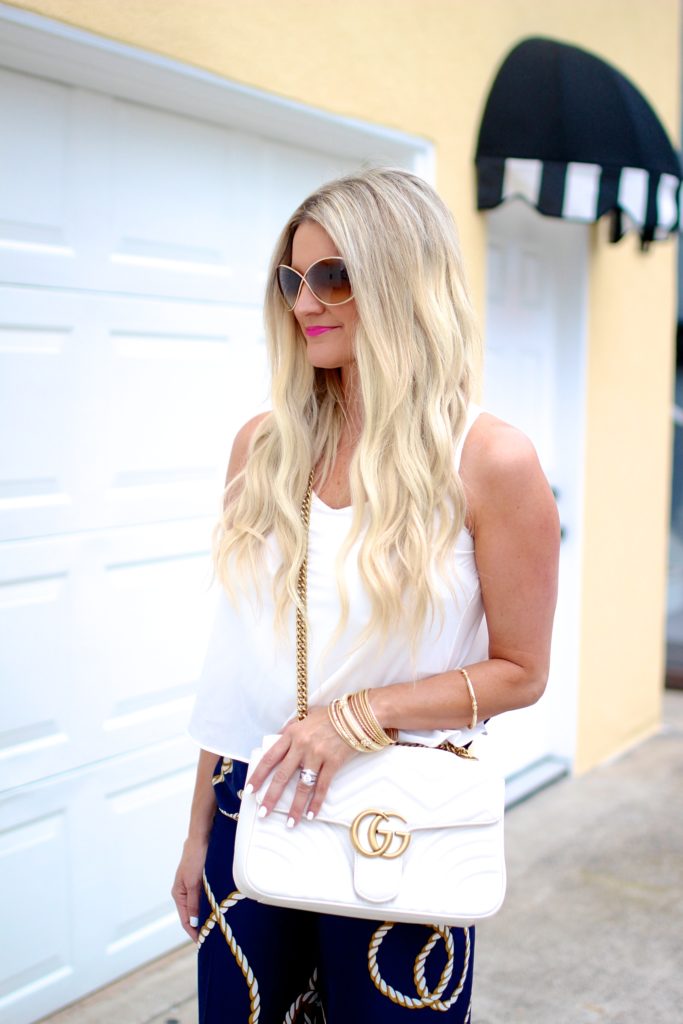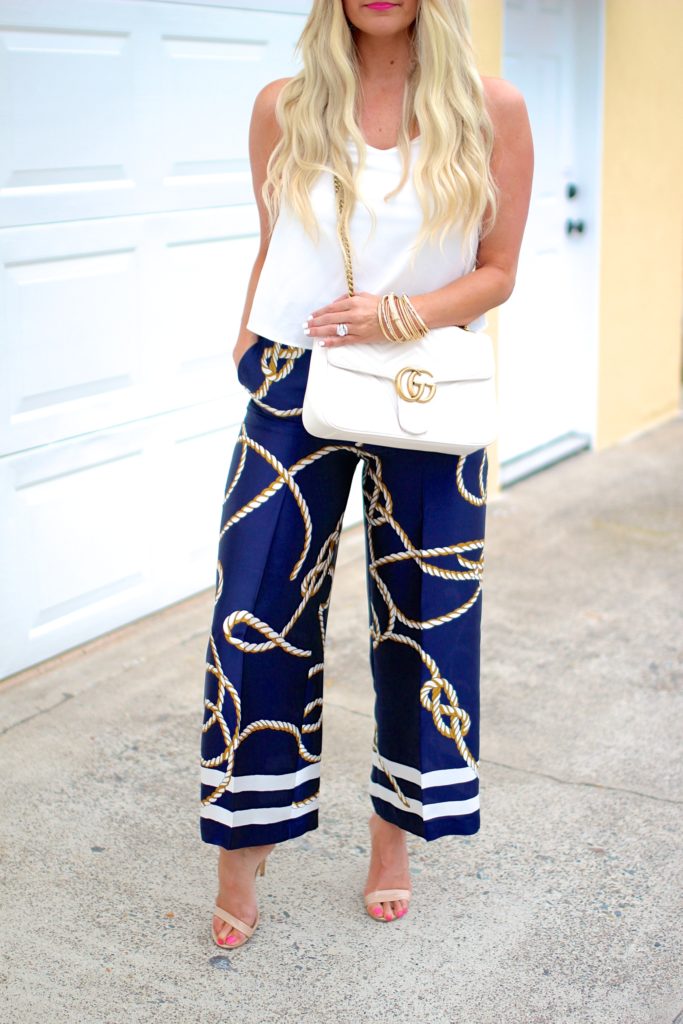 Tank: Macys | Pants: Zara (shorts version here)| Heels: Steve Madden | Glasses: Tom Ford | Bag: Gucci
I'm a total sucker for something out of the ordinary.
You never have to twist my arm to buy a new pair of pants, but when I see a fun print on them – I'm ALL IN! I love finding unique pieces that have some sort of "wink" to them. So these Zara pants were most certainly a home run. Not to mention, I always love a fun nautical print for summer!
Hope you guys had a great 4th! I took the week off, and it was so nice to just relax, use the pool and let's be honest – eat all the junk 🙂 Not looking forward to getting back on track this week though – blah! XO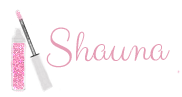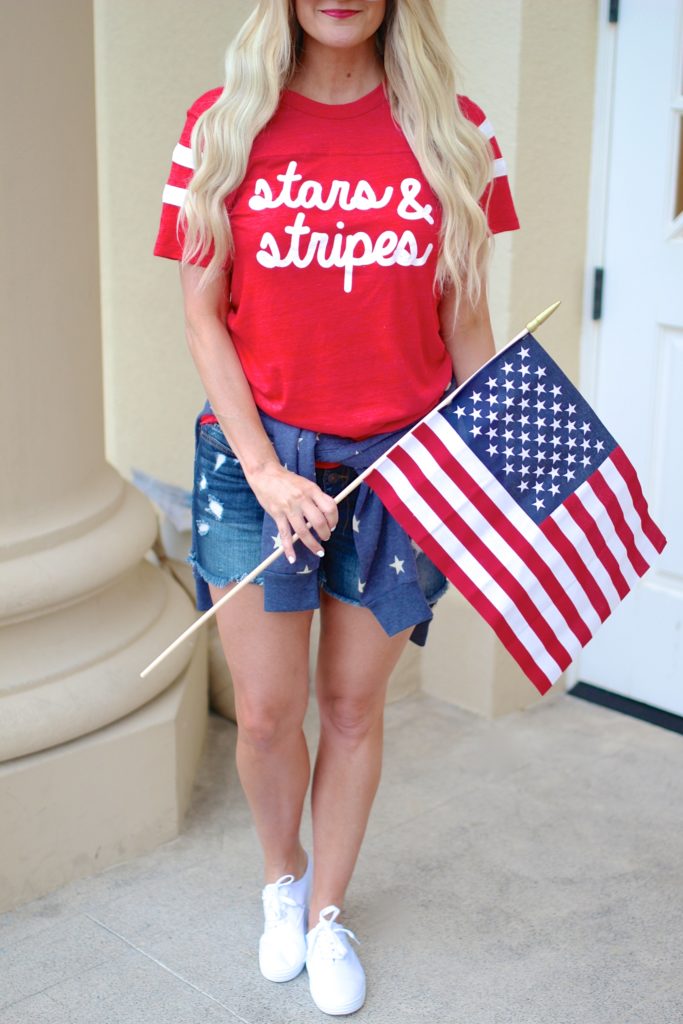 Top: Etsy | Sweater: old (similar) | Shorts: JC Penny | Shoes: Target | Glasses: old
Fourth of July is one of those holidays that puts most people in a great mood: between the hot dogs, cold drinks, pool, lake and fireworks – it's a day that's special to me and leaves the biggest smile on my face!
Whatever you may be doing this year, stay safe and enjoy the time with your loved ones!
HAPPY BIRTHDAY, U.S.A.!!