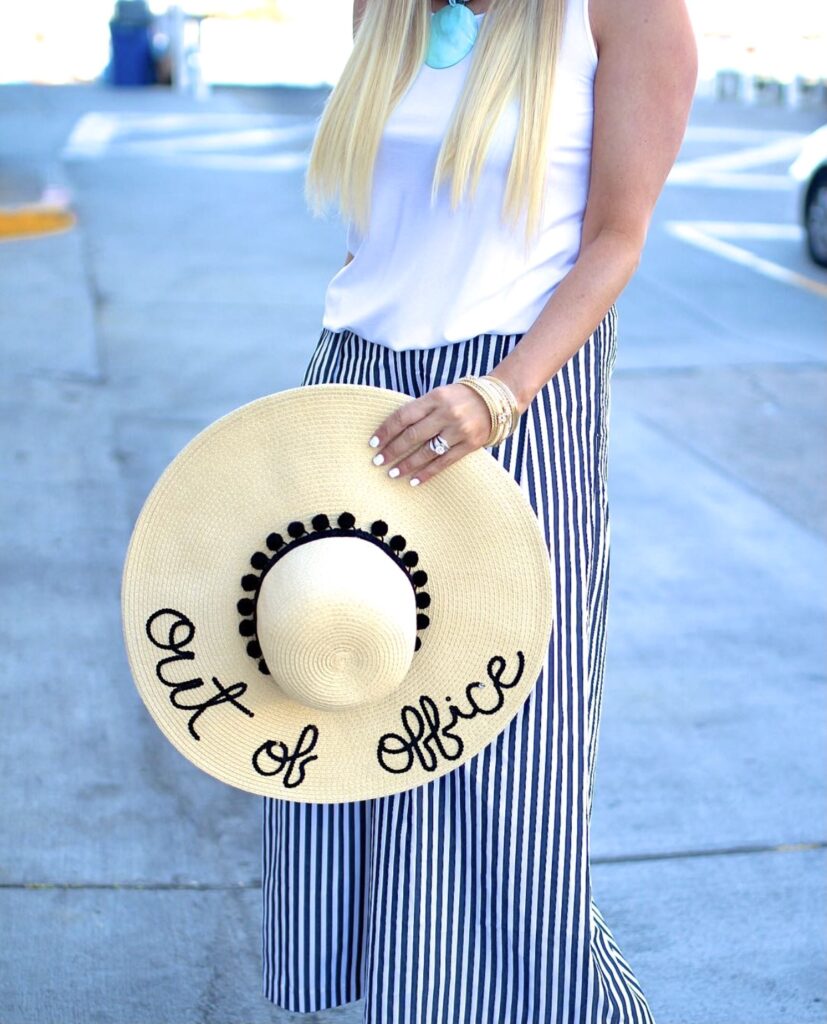 ♥ Come on, you know you need that hat!
♥ The easiest and most delish healthy lemon bars
♥ Ordered this dress for Memorial weekend
♥ The rainbow dress of my dreams (and coming to the blog soon!)
♥ Just booked a trip for this summer
♥ This time on the blog last year (and probably my favorite post with the BEST message for all of us right now)
Happy weekend! xo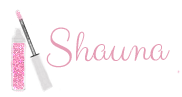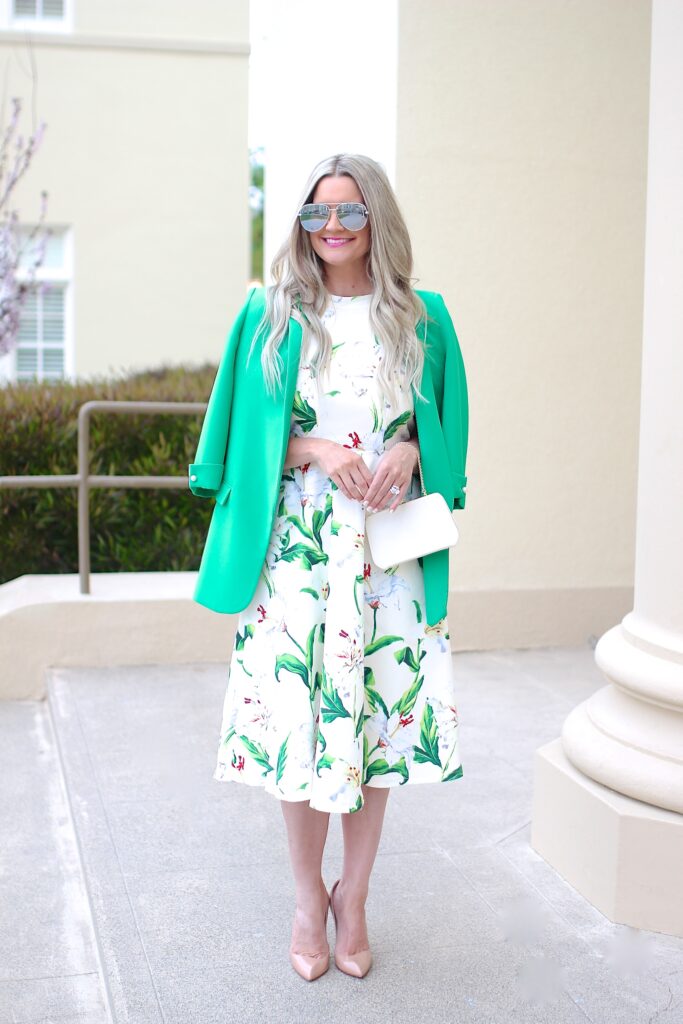 Dress: Chicwish | Blazer: old | Glasses: Quay | Heels: Louboutin 
With Covid vaccinations taking place and cases falling in most places, it looks like parties and events are quickly coming BACK.
I've already seen baby showers, weddings, graduations, baptisms and bridal shower pictures filling my Instagram feed!
With big events comes big decisions on what to wear. I always opt for a comfortable dress or chic jumpsuit. This Chicwish dress would be the perfect dress for any occasion this summer and it's the perfect price point too.
I appreciate you reading, have a great week!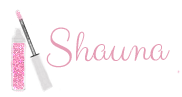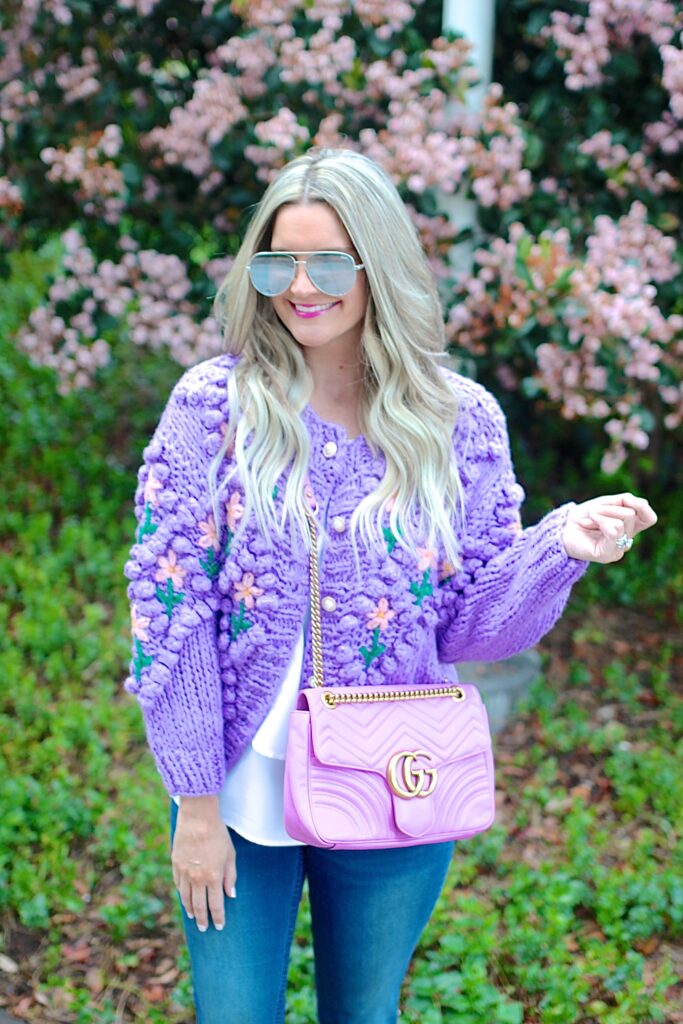 Sweater: Chicwish | Tank: Diane Gilman | Denim: Red Dress Boutique | Bag: Gucci
Springtime weather is here, but chilly mornings are still going strong! These days I carry a sweater with me wherever I go because well…you just never know what the weather will hold from morning to night.
I love this chunky knit because the colors are so spring special and the pom pom florals are just adorable.
Thanks for reading, and I hope you guys have a great weekend!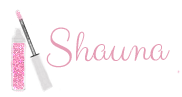 Ready, set, summer!
It's time to take the (stylish) plunge straight into the deep end of this season's fashion dos.
Whether it's swapping out your go-to tote for a colorful bag or rethinking your accessories, here are my 5 fashion rules of summer:
EMBRACE LOOSE, FLOWY STYLES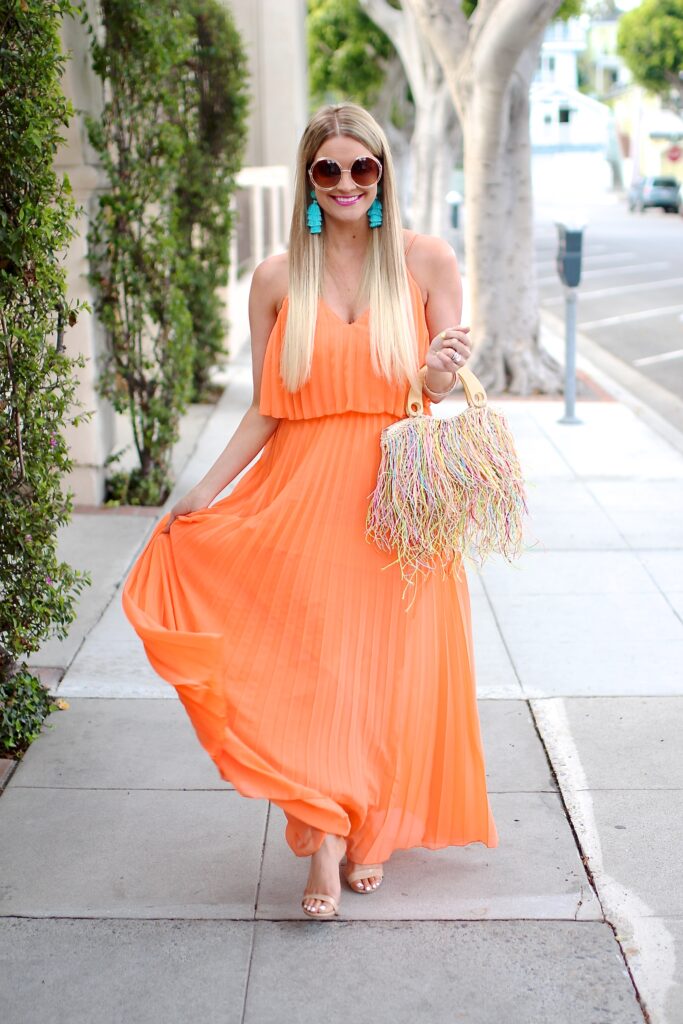 Try a fashion forward maxi (it helps if it's in a fun summer color too!). Nothing is more comfortable in the heat than a dress that moves and doesn't cling.
PICK A PAIR OF SHORTS THAT FLATTER AND FIT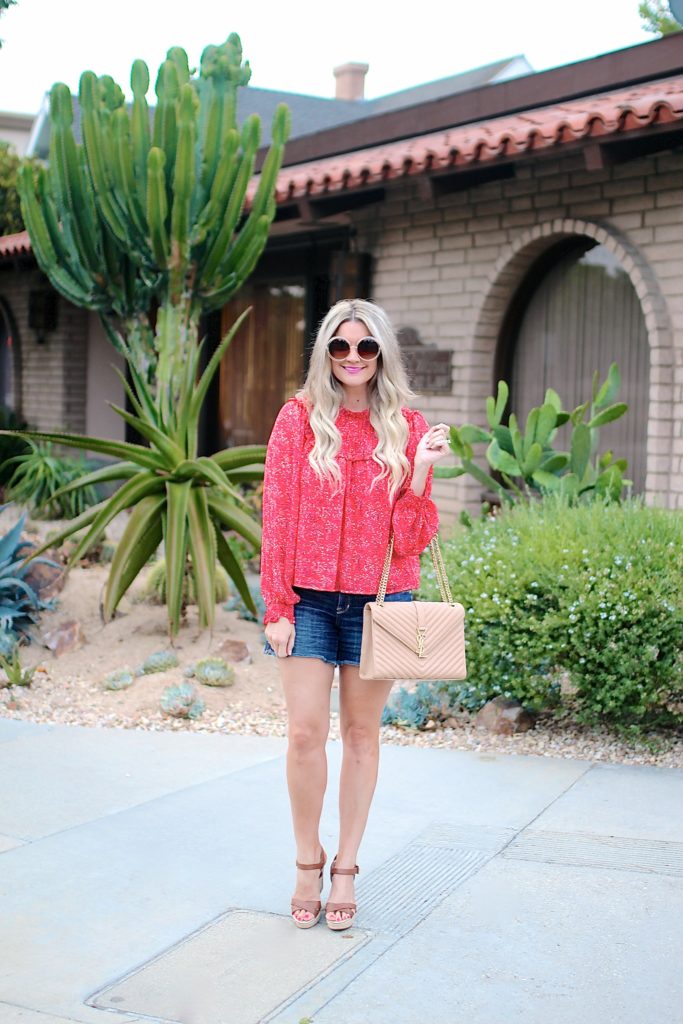 It's shorts season, so pick a pair that flatters you and stick with them. Make sure the length and cut is perfect for you.
SLIP INTO SUMMER SANDALS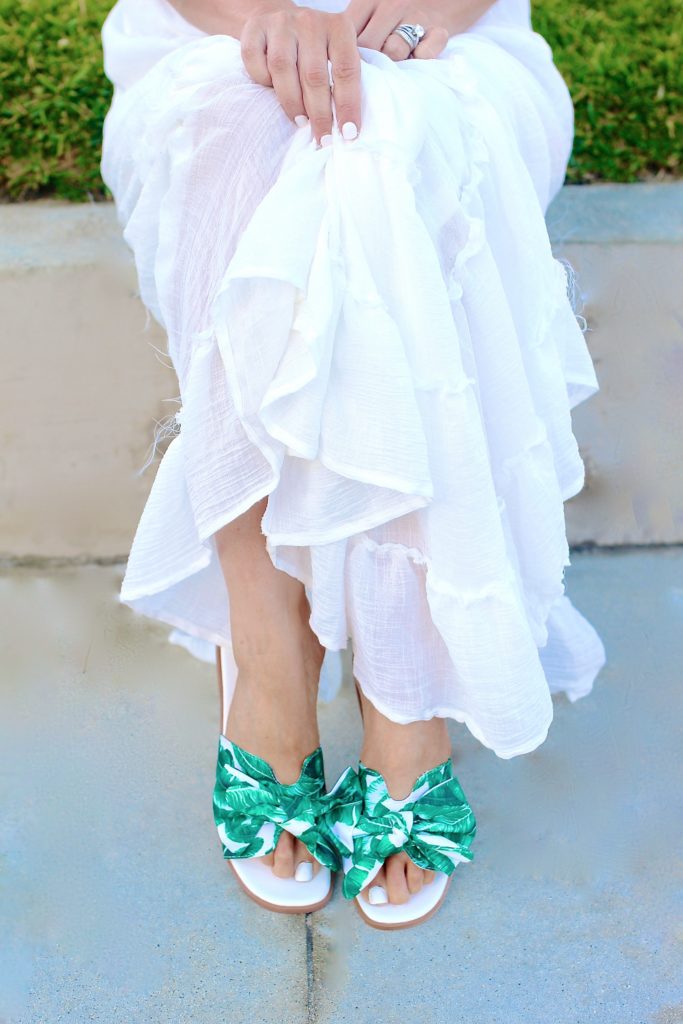 Slide sandals are great for comfort and ease. A bold pattern adds so much more style to every step!
DARE TO BARE YOUR SHOULDERS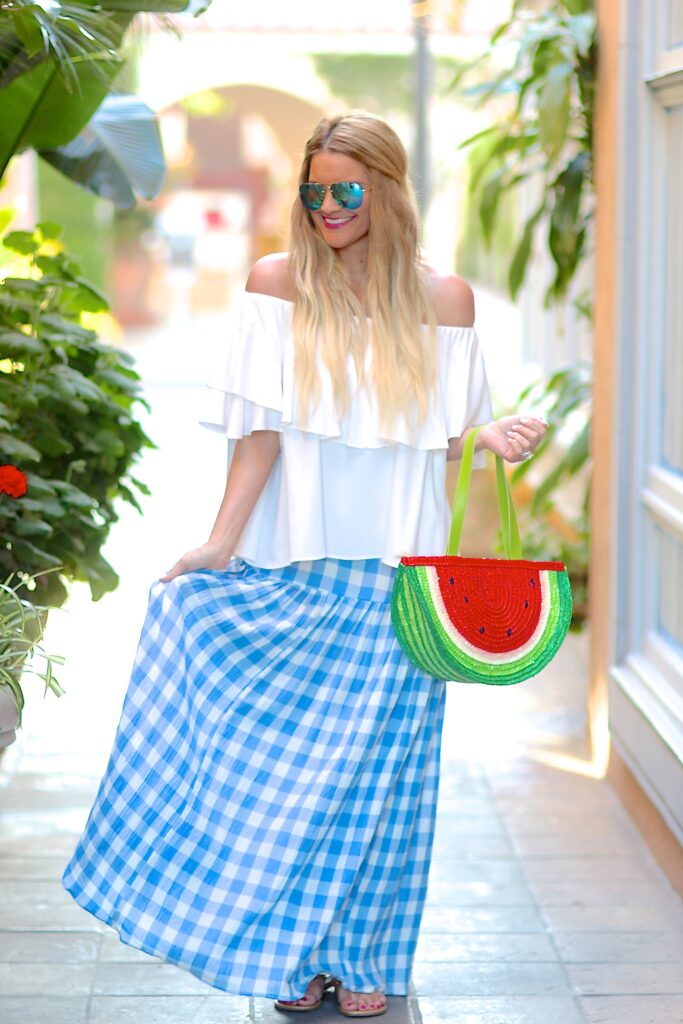 Dare to bare – but that doesn't mean you have to show everything! Off-shoulder tops are the perfect choice and doesn't show too much skin.
EXPLORE PRINTS AND PATTERNS
Summer is packed with events. Try something new this year and show up wearing a pretty palm print or a bold bright pattern. You'll be a showstopper as soon as you step in the room!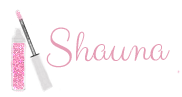 ♥ My favorite palm leaf bag restocked here
♥ All the heart eyes for this flutter sleeve top
♥ My favorite story this week from the Good News Network
♥ Have my eyes on these summer sunnies
♥ Healthy cheesecake bites (p.s. I made them last week and am obsessed!)
♥ This time on the blog last year
Happy weekend! xxo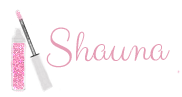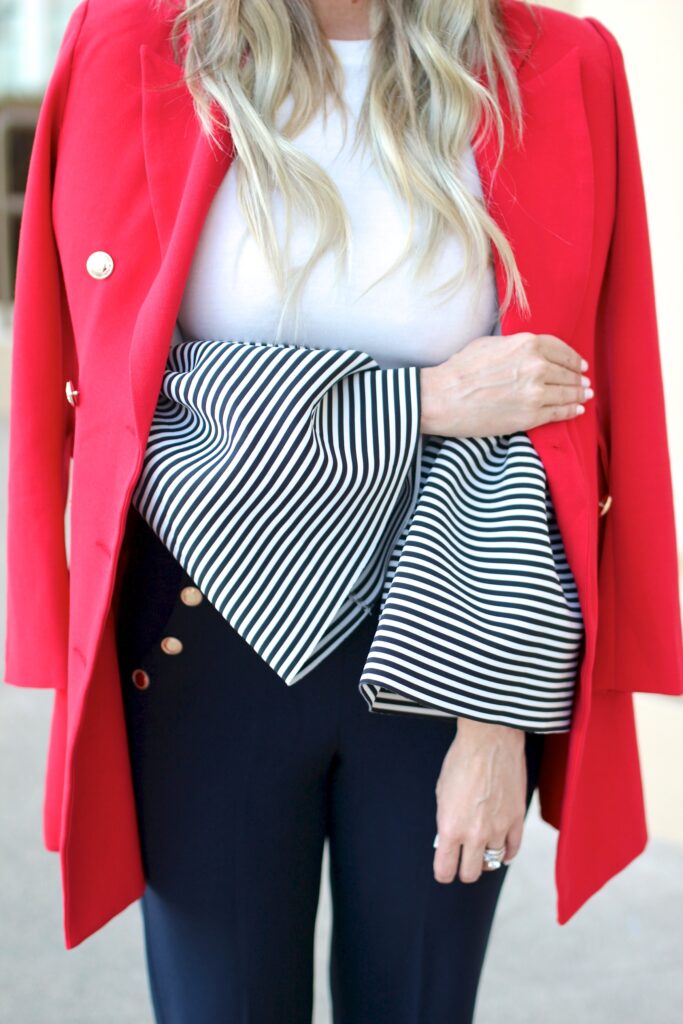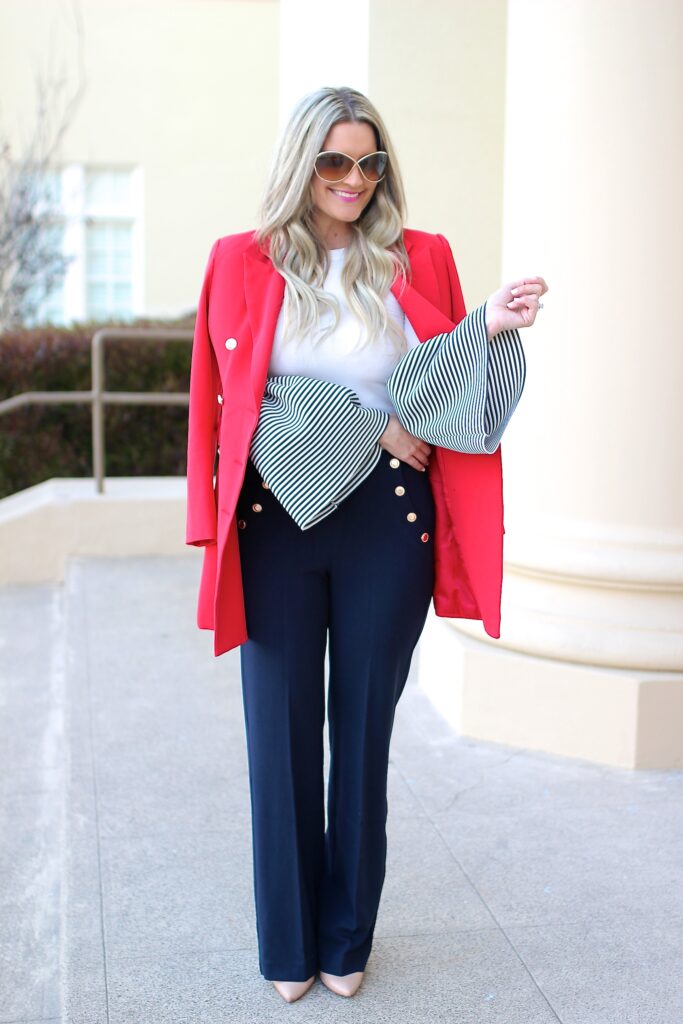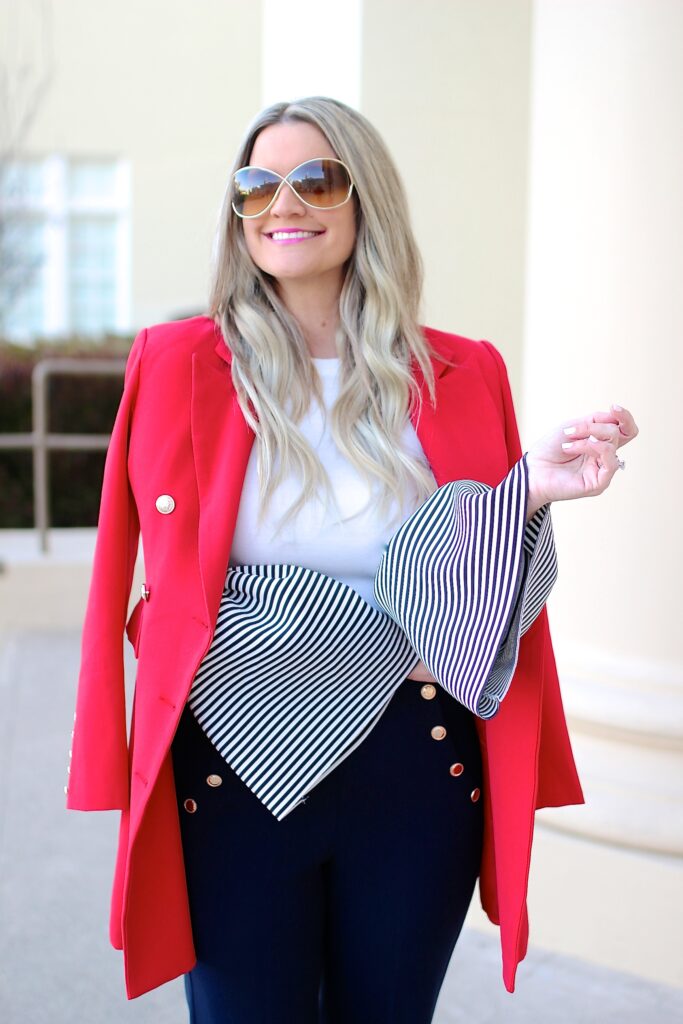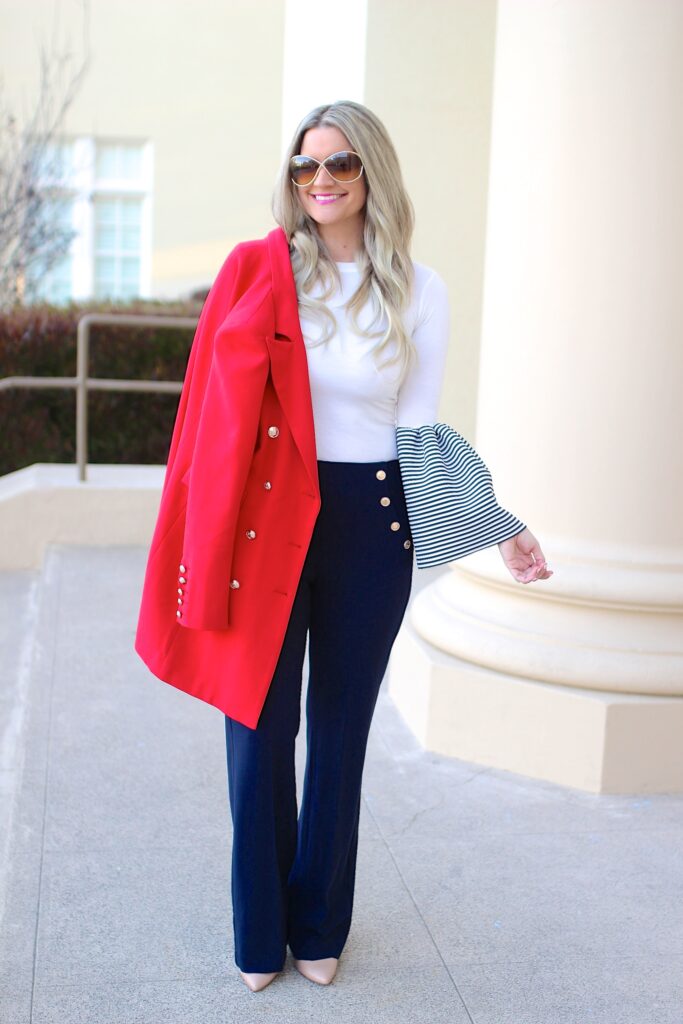 Blazer: Lulu's | Top: old | Pants: Express | Glasses: Tom Ford
Because it's never too early to start wearing a little red, white & blue.
Memorial weekend is a month away, summer here we come! xo