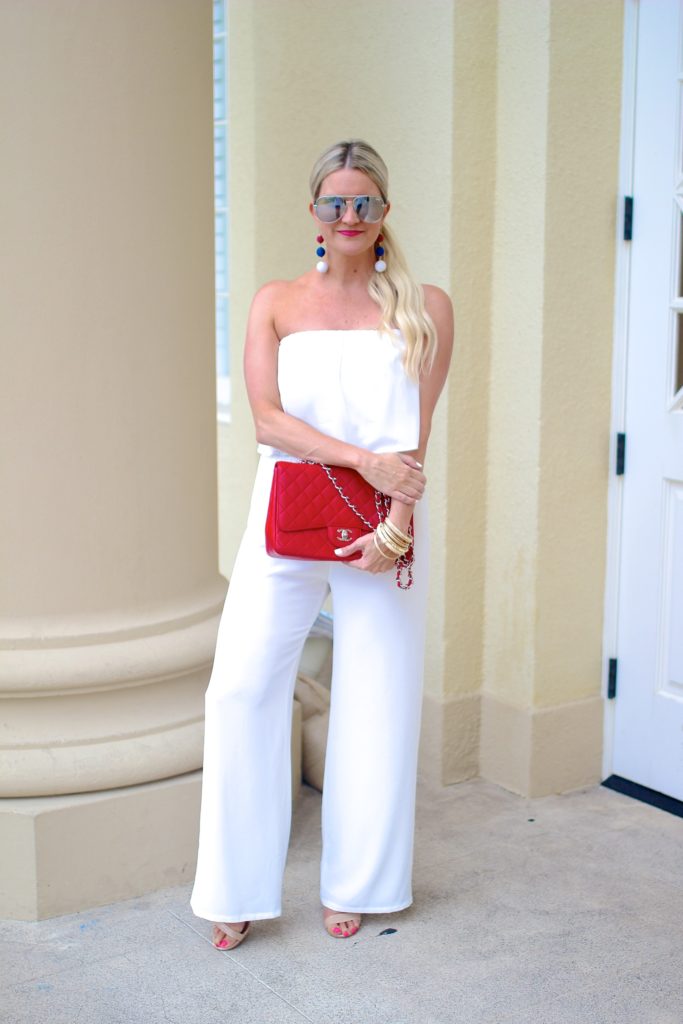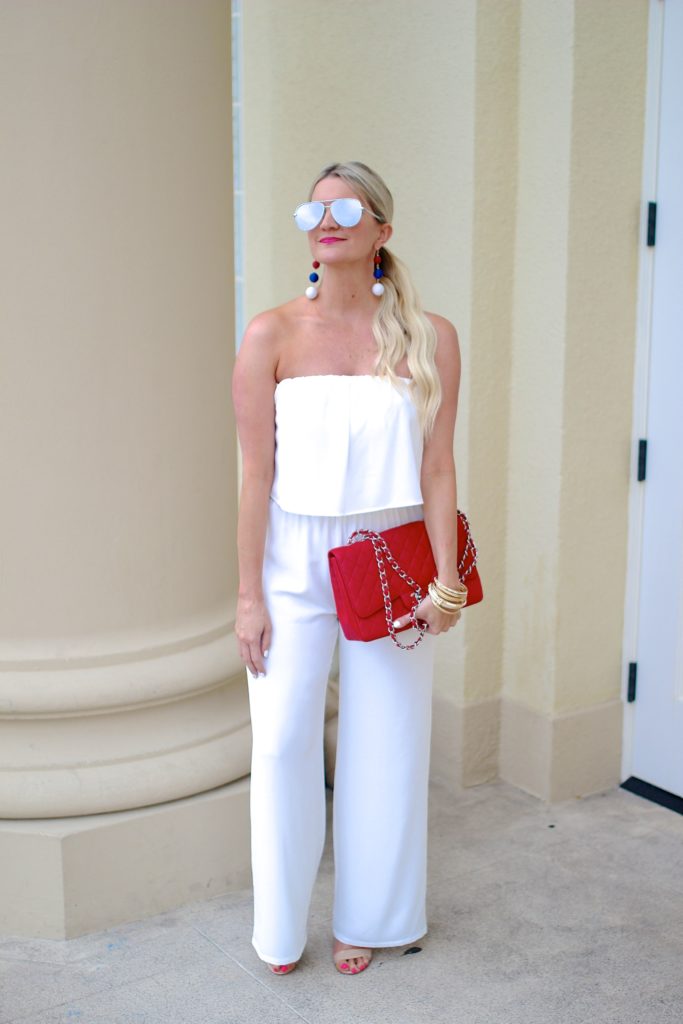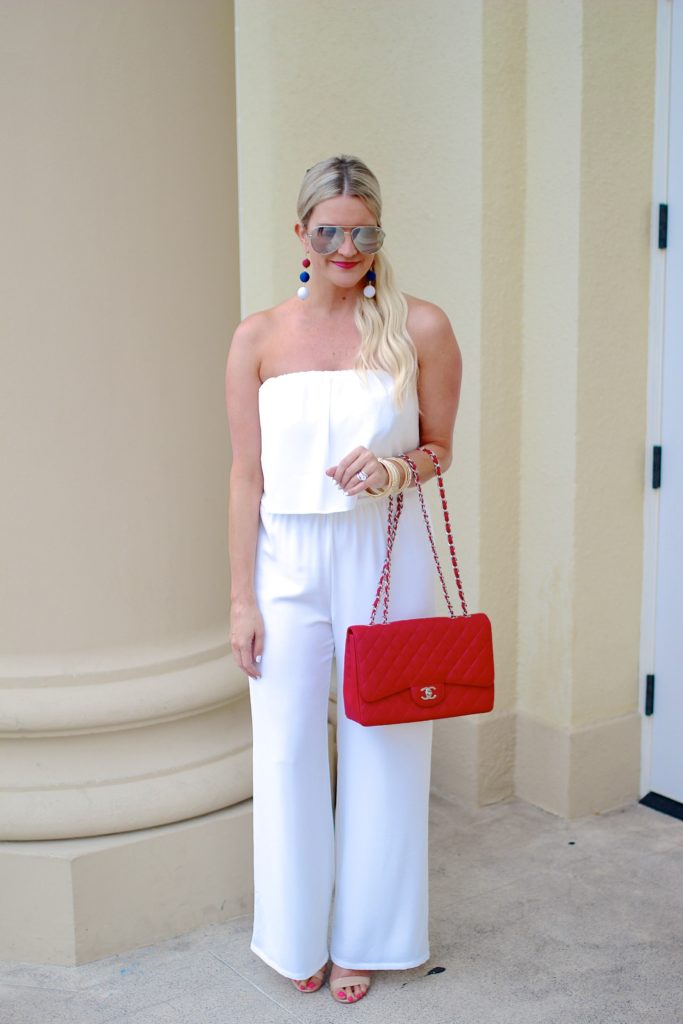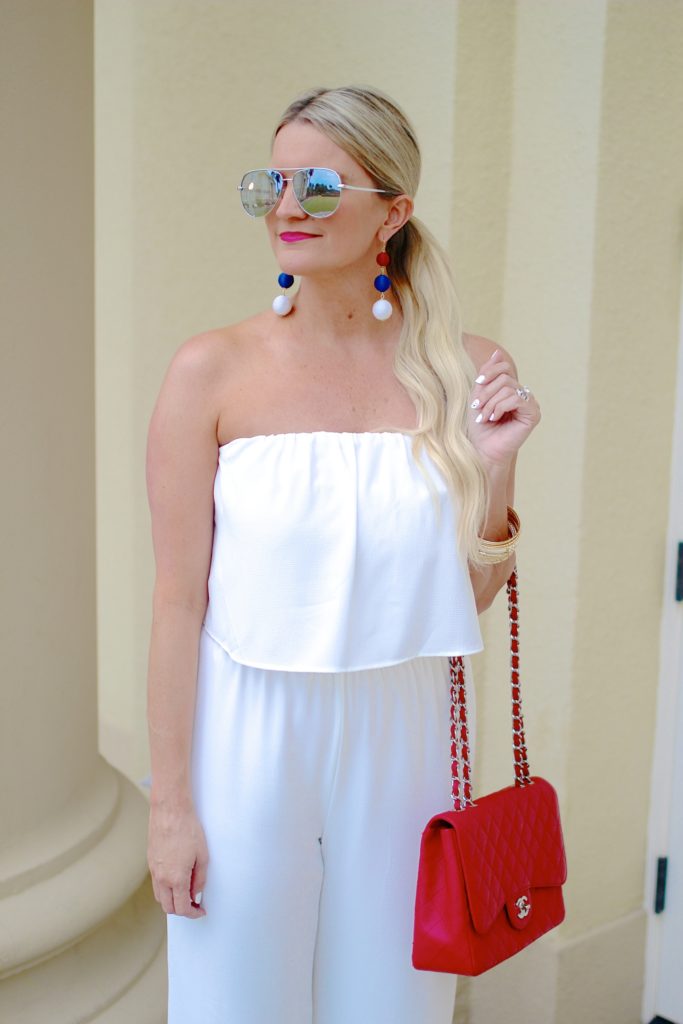 Jumpsuit: Vici | Heels: Steve Madden | Earrings: old (similar) | Glasses: Quay | Bag: Chanel (love this)
Fourth of July fashion starts now!
With the holiday falling on a Thursday this year, we have a whole week to celebrate and play dress up. And when it comes to this particular holiday, all rules are out the window. It's totally acceptable to show your American pride from head to toe! 
Does anyone else love dressing for this holiday? I can never get enough of our patriotic colors!
Have a great weekend and thanks for reading and sharing!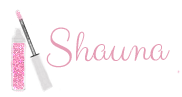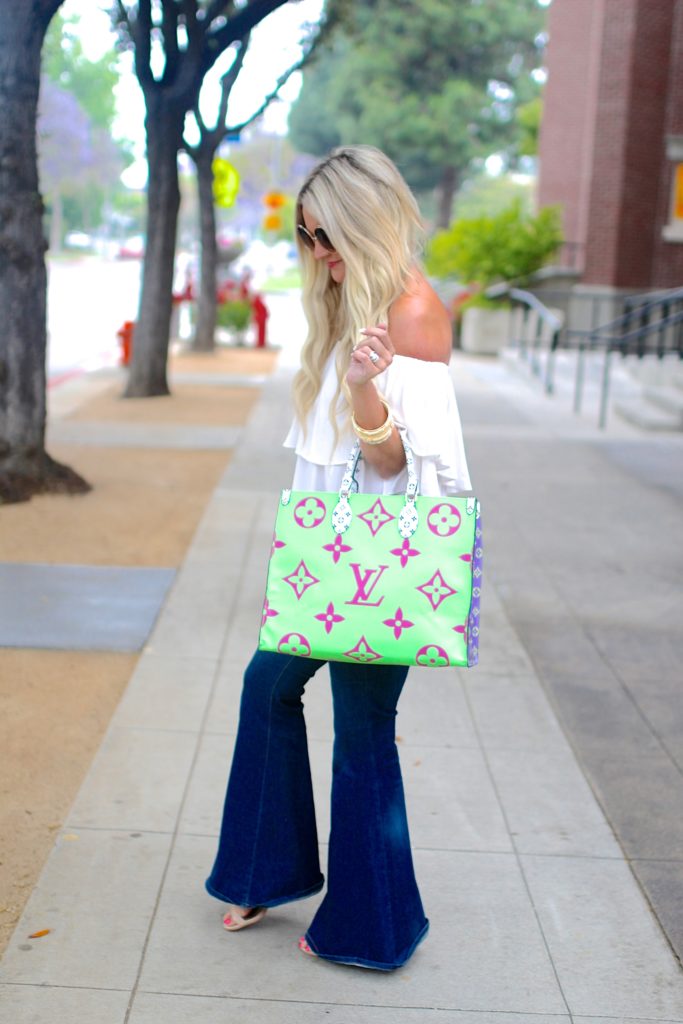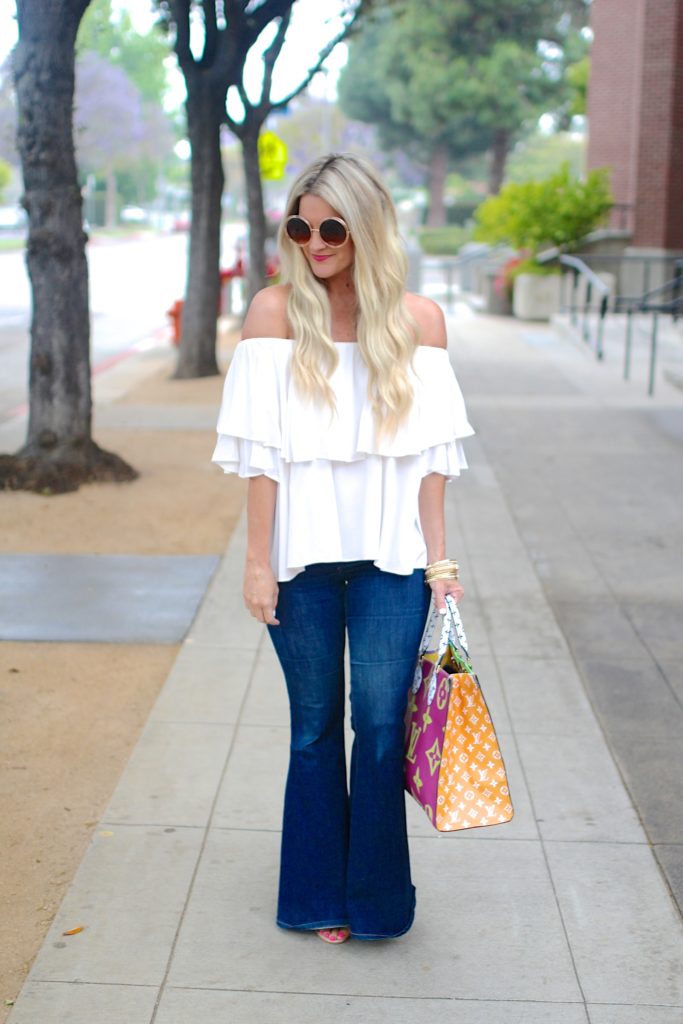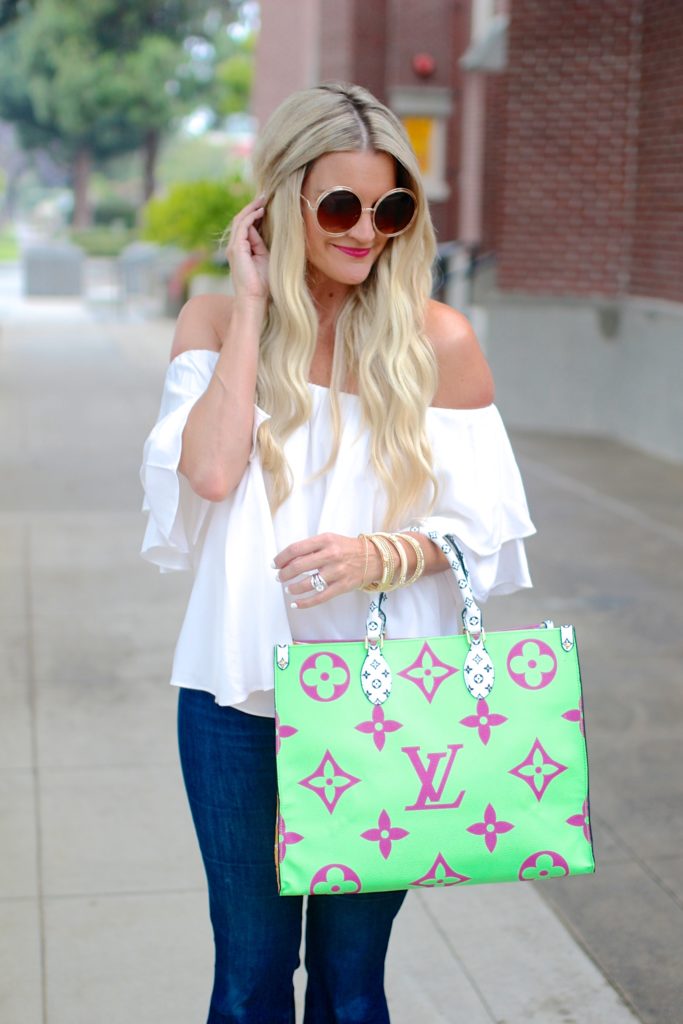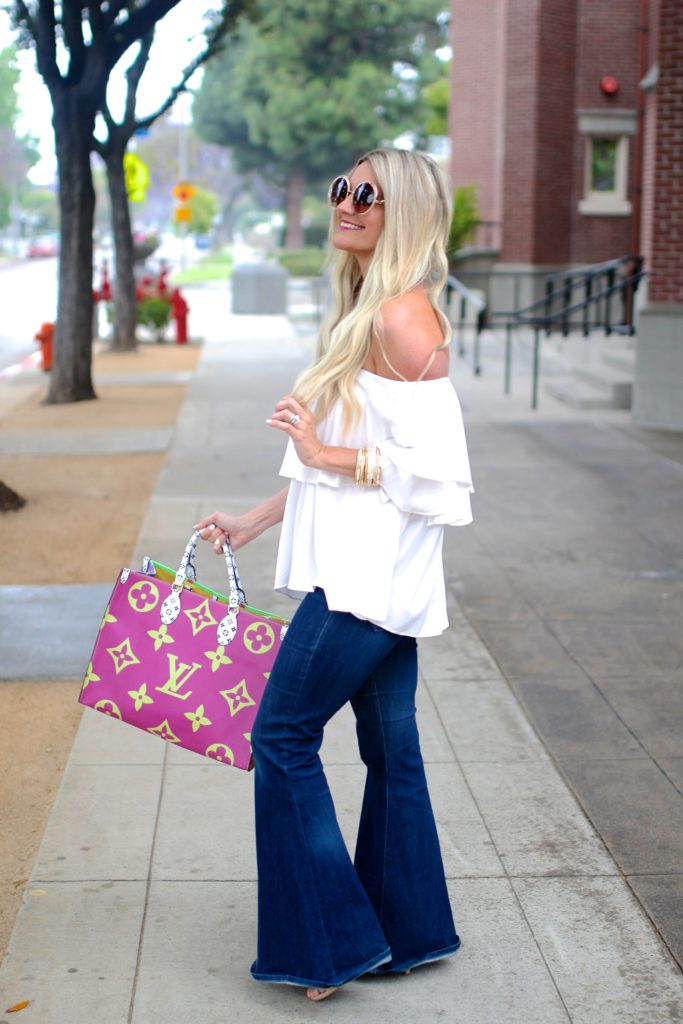 Top: old (similar) | Denim: old (similar) | Glasses: Chloe | Bag: LV
Sometimes you just need a fun flare and a special bag to kick start your Monday! 
While I'd love to talk about my love of bohemian bell bottoms, I know the star of this show is something else! A few months ago, I began the hunt for a new bag to mark my big milestone birthday. After a long search I stumbled upon this LV and became OBSESSED. Like; couldn't sleep, looked at the picture everyday until it was in stock, obsessed. And when the call came that I could come pick it up…I left work early, grabbed the Hubbs and raced to the store to bring my new baby home. She was everything I hoped she'd be too. And now of course I've seen it comes in another and I can't get it out of my head! LOL… 
Do you own an accessory or piece of clothing that holds a special meaning to you? I'd love to hear! Thanks for reading! -xo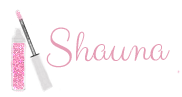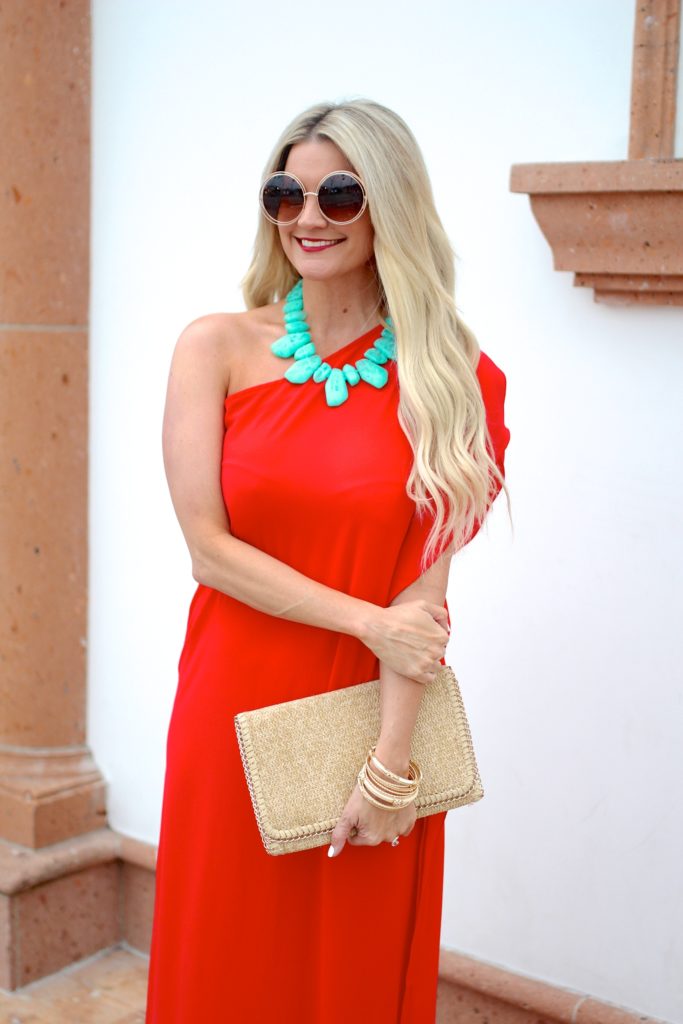 Dress: Vici – red, blue | Heels: Steve Madden | Necklace: old (similar here) | Glasses: Chloe | Clutch: old (similar)
Weekends are all about spending time with the people you love, whether it be family, your better half or heck – even your pet! It's enjoyable to spoil and be spoiled with love, right?
So put on a dress that makes you glow and spread the LOVE this Saturday night! ♥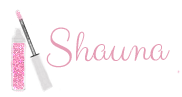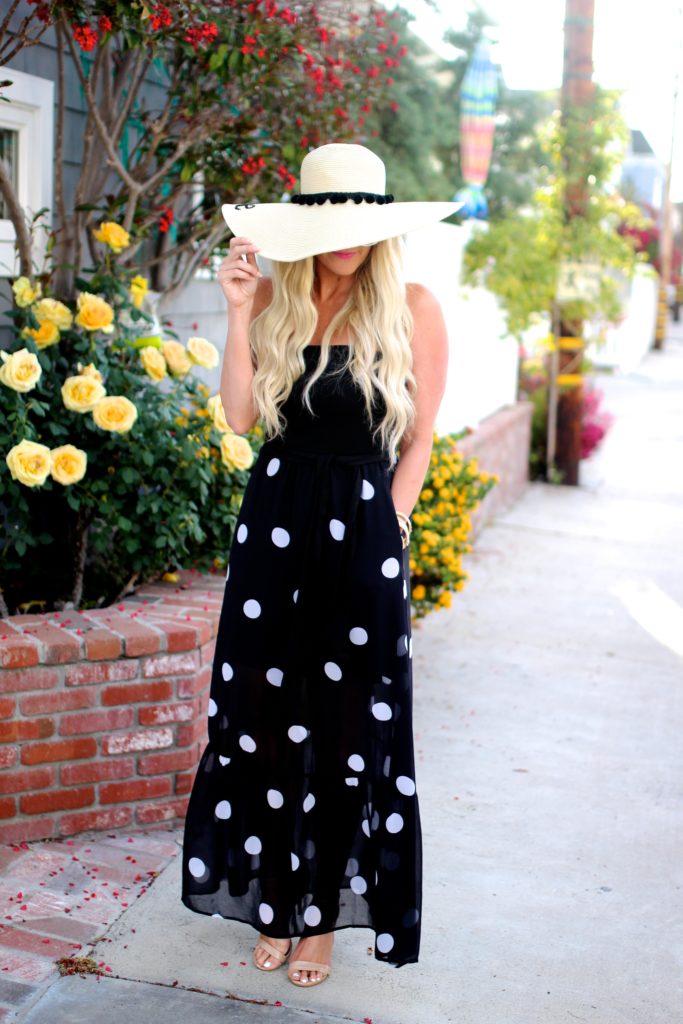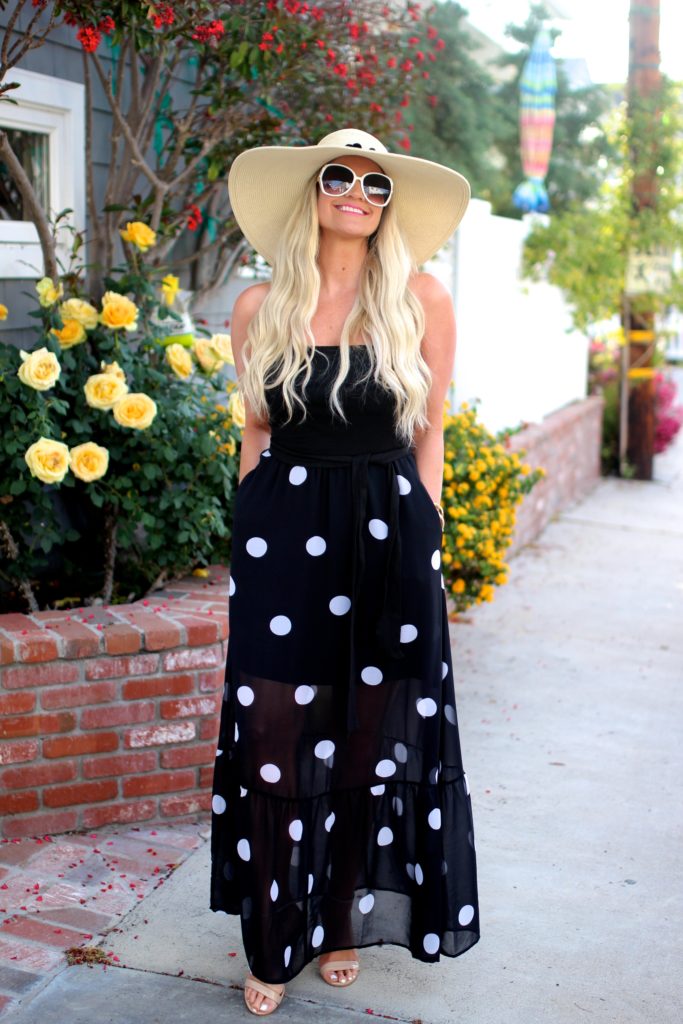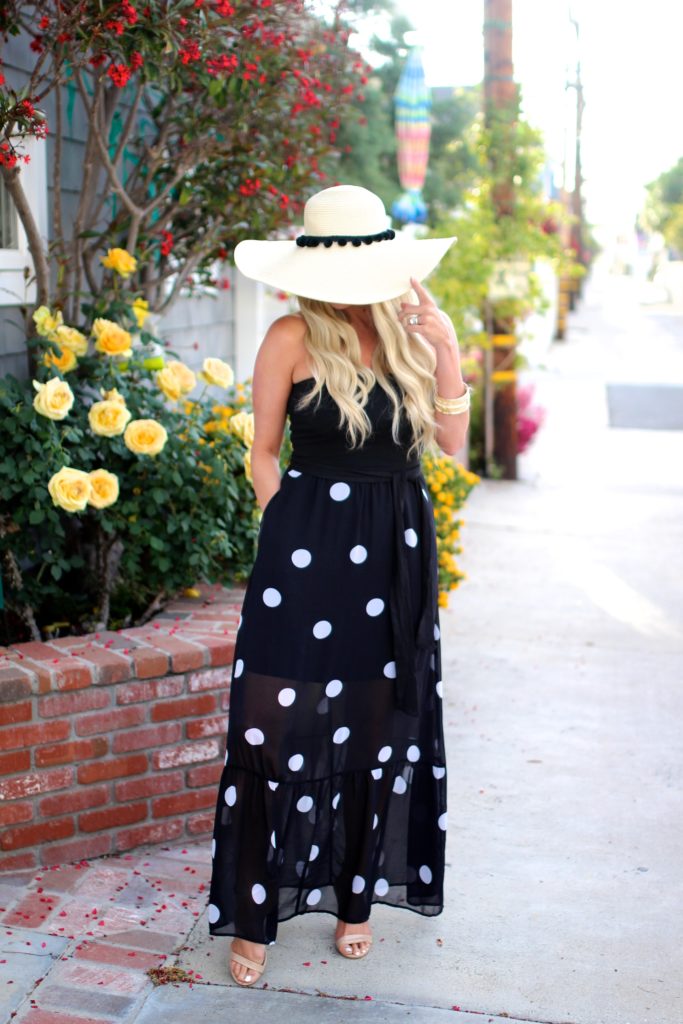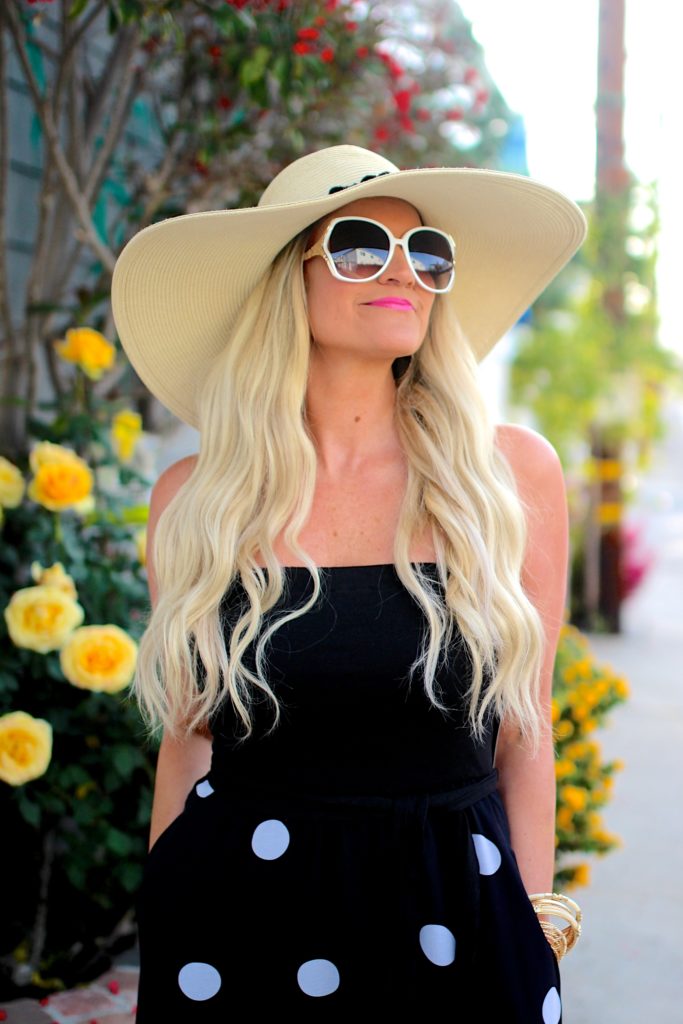 Dress: NY&Co | Hat: Hats by Olivia | Glasses: Impressions Boutique | Heels: Steve Madden
The perfect summer maxi:
Has polka dots √
And pockets √
Plus a built-in belt √
Is on sale for under $48 √
You're welcome!! 😉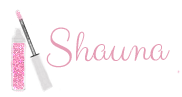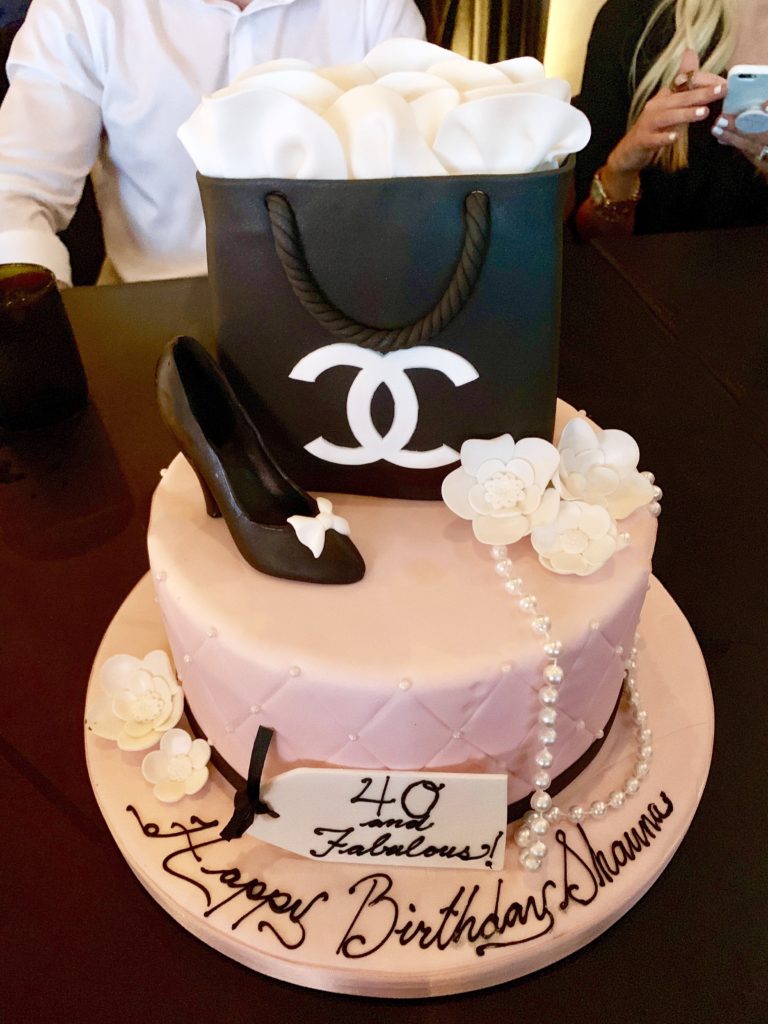 ♥ Still thinking about the Birthday cake my Husband surprised me with over the weekend. He did good, right? We didn't even want to cut into it! I love him so much for even taking time to design it. It was so special to me!
♥ For those that have asked, this is the hotel we stayed at while in Bora Bora
♥ This will change the way you think about your Birthday
♥ Just grabbed this jumper and I think I might wear it for the 4th!
♥ Interesting read on the confessions of a VIP private jet flight attendant
♥ Take a peek at this time last year on the blog
Happy Weekend! XO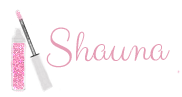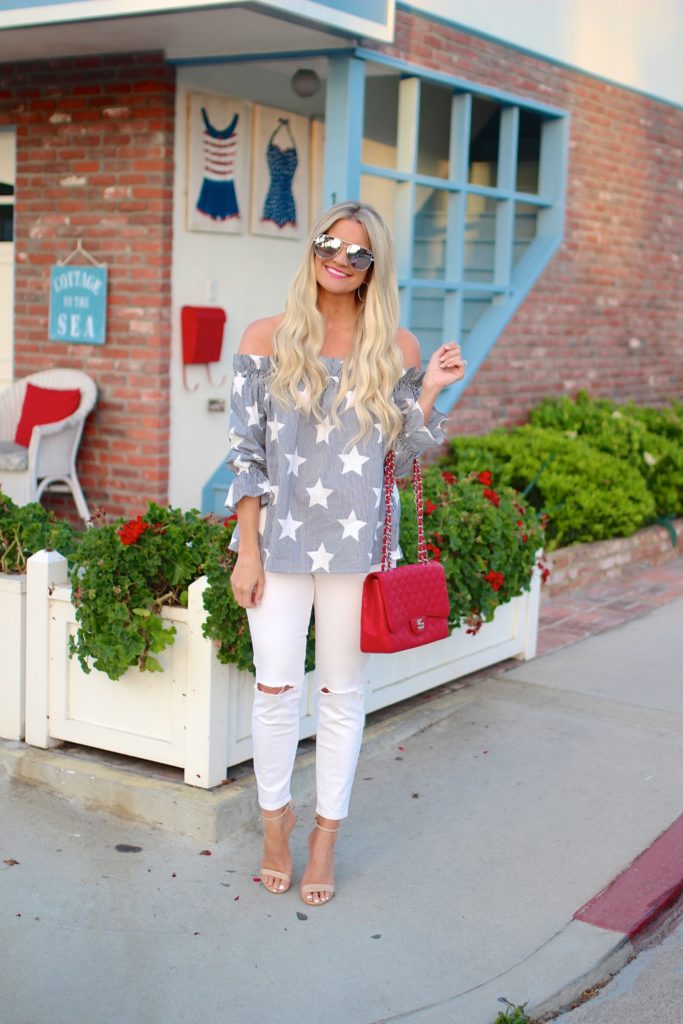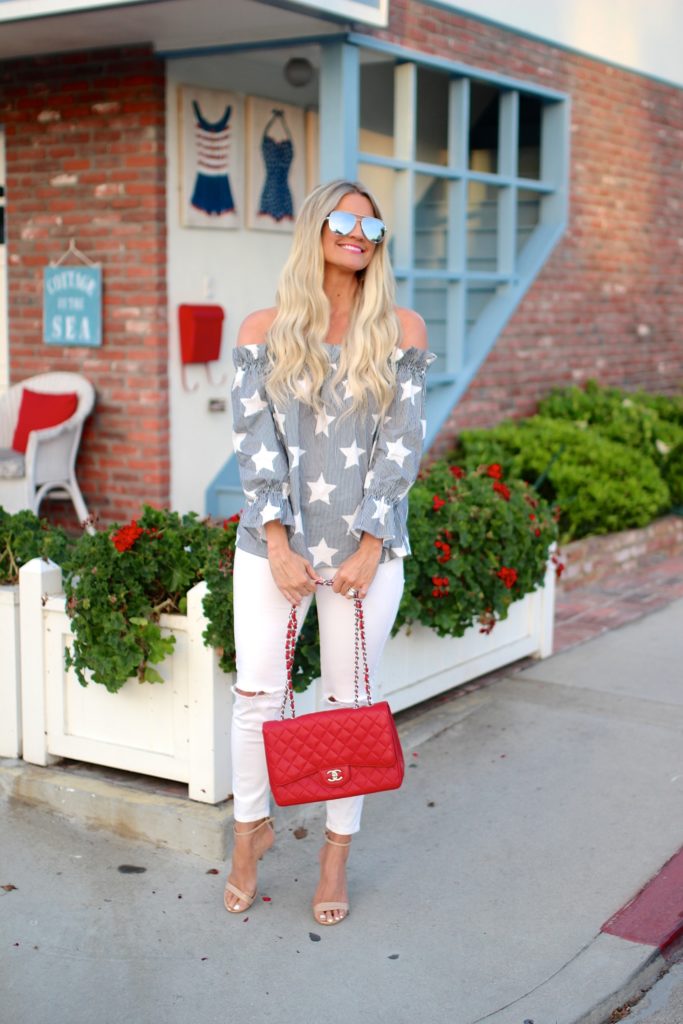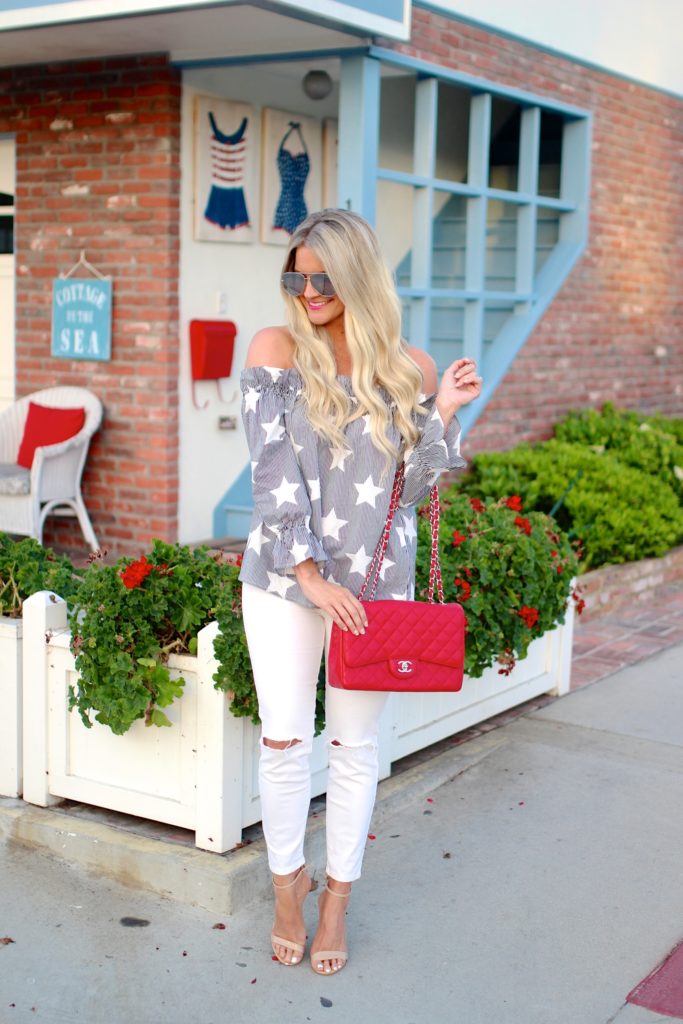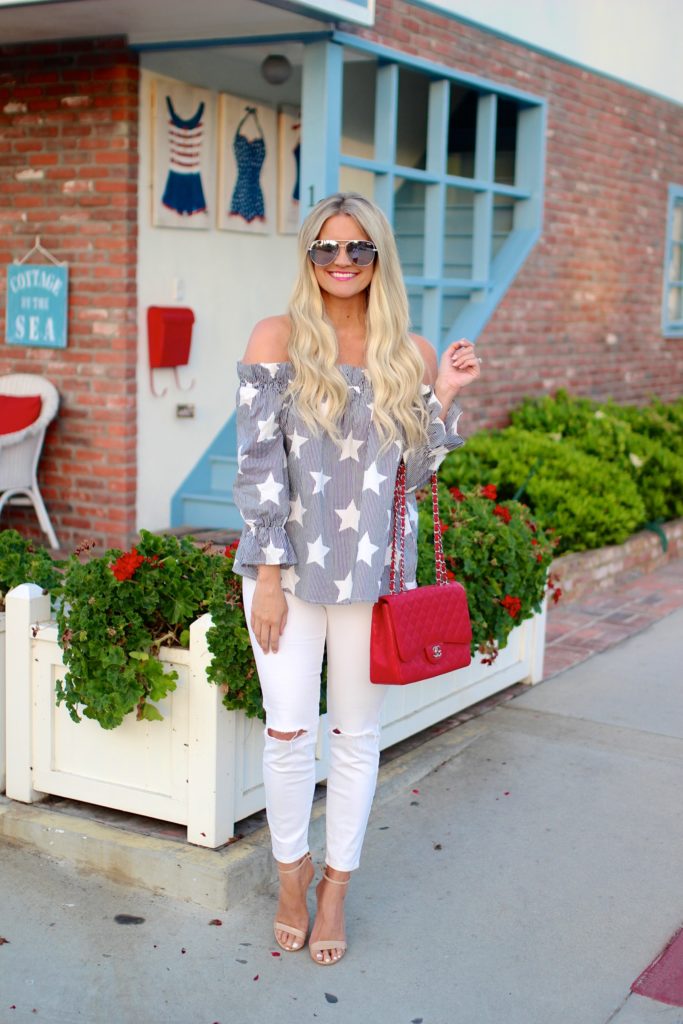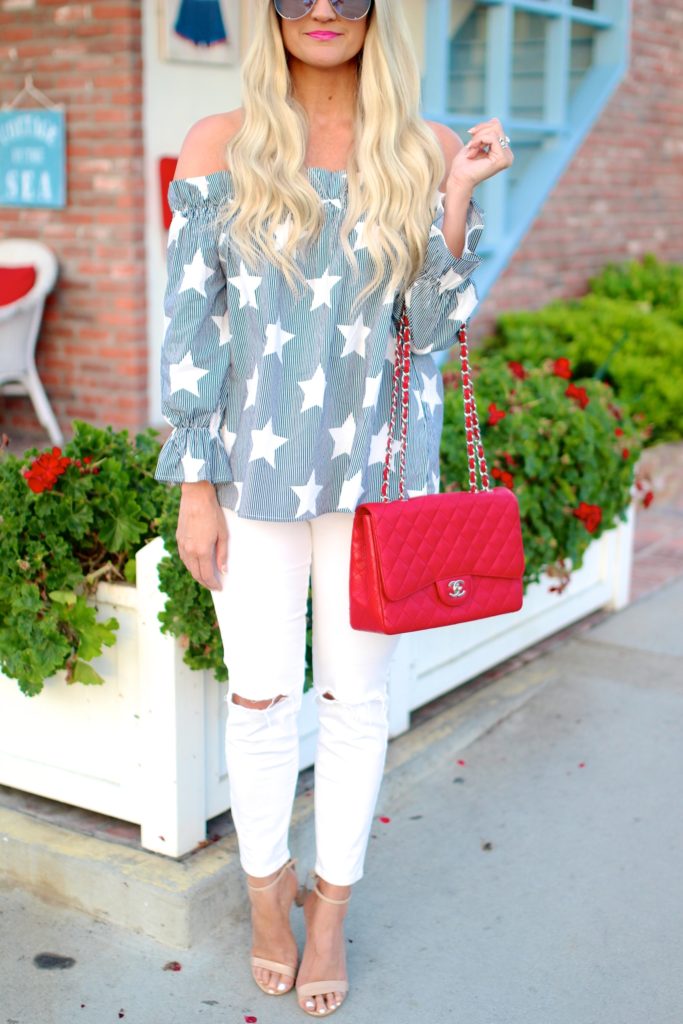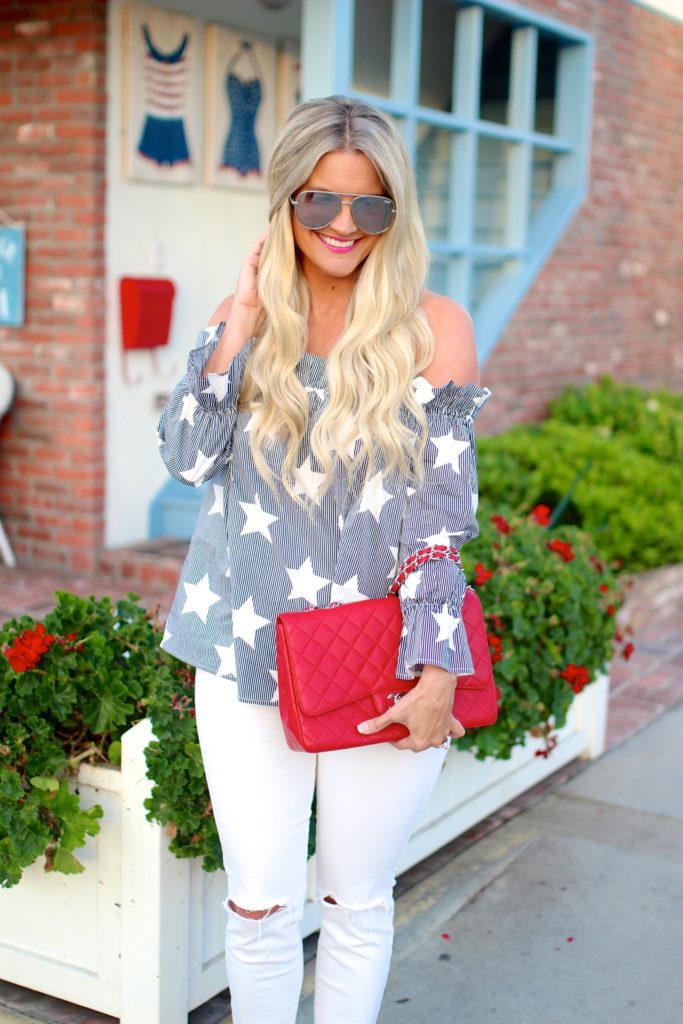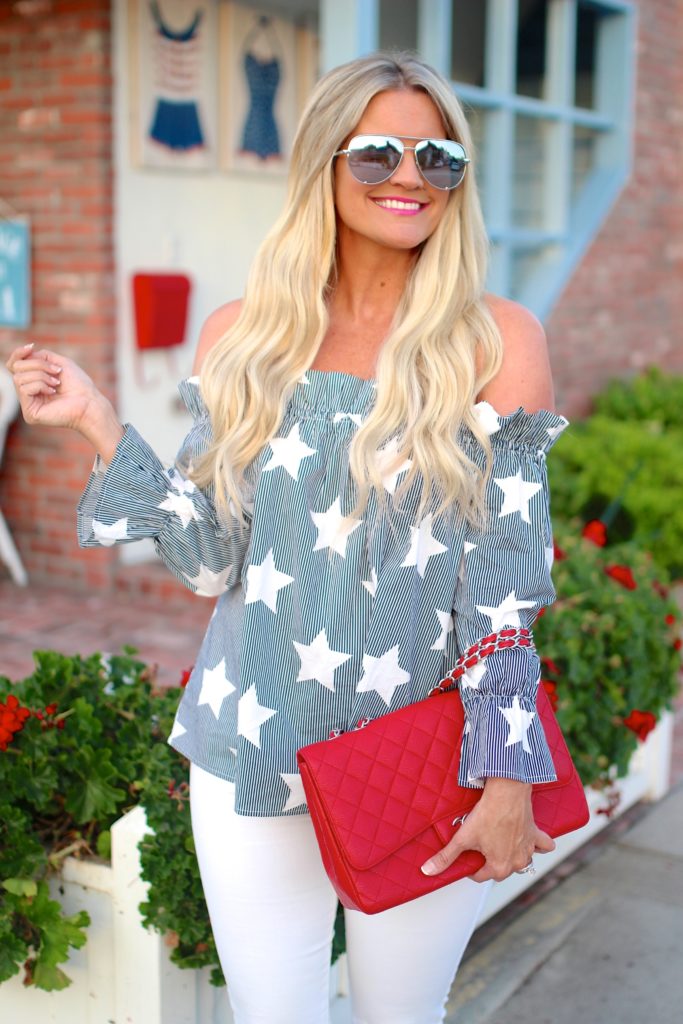 Top: Chicwish | Denim: Forever 21 | Heels: Steve Madden | Glasses: Quay | Bag: Chanel (love this cute version!)
Happy Memorial Day! Hope it's been a fun-filled weekend with the ones that you love!
I also want to say how grateful I am for the service men and women who gave everything to protect the land we all love. Make sure to take a moment to remember them today.
Love you guys!!
♥♥♥♥