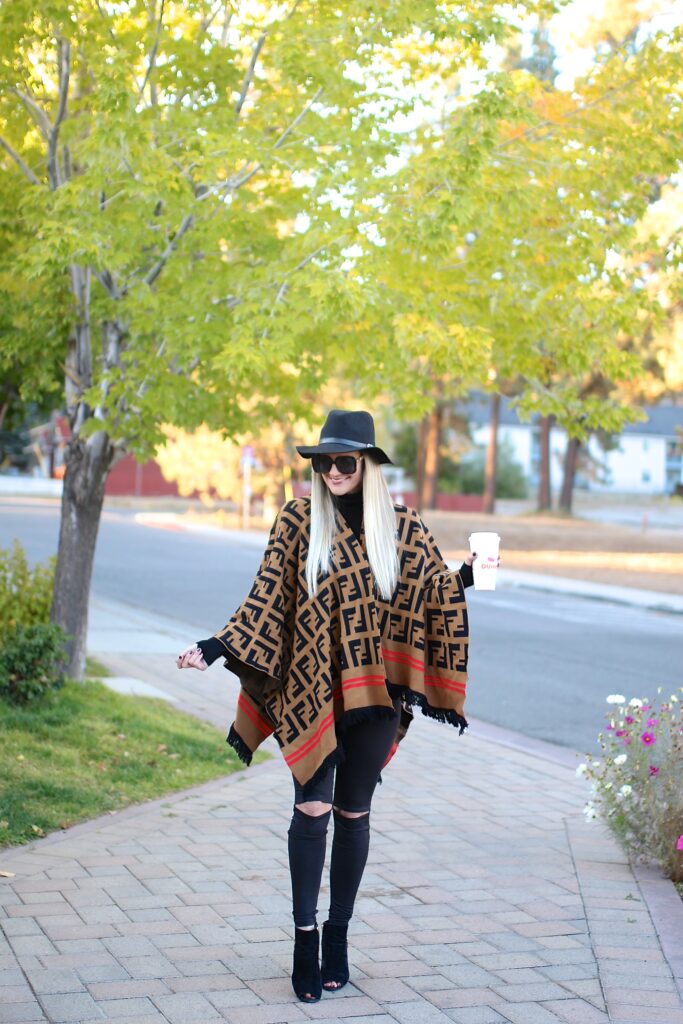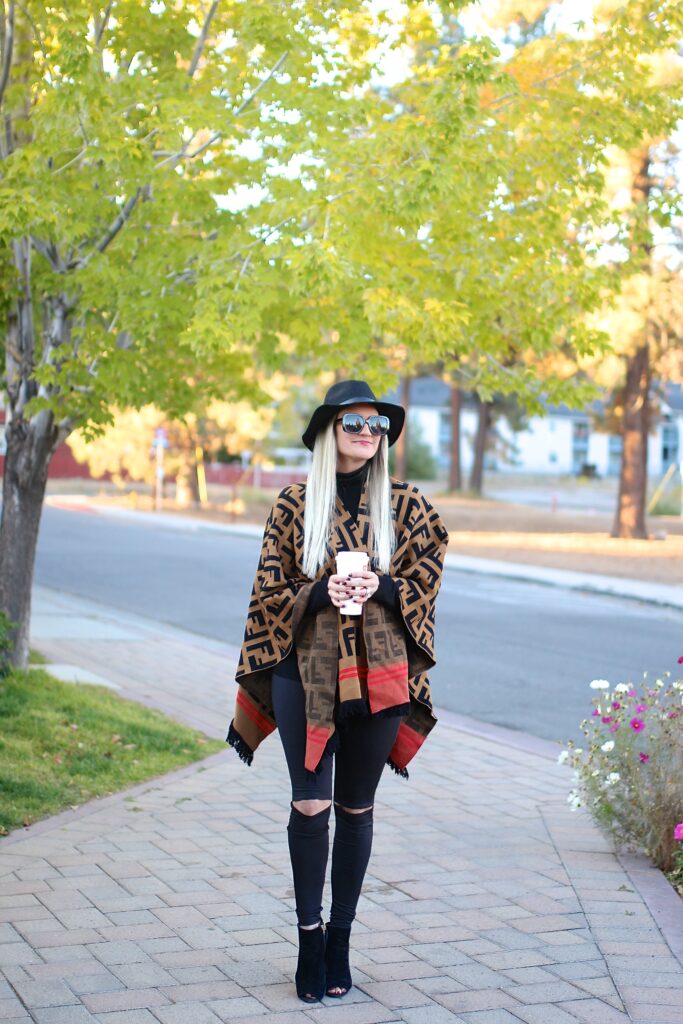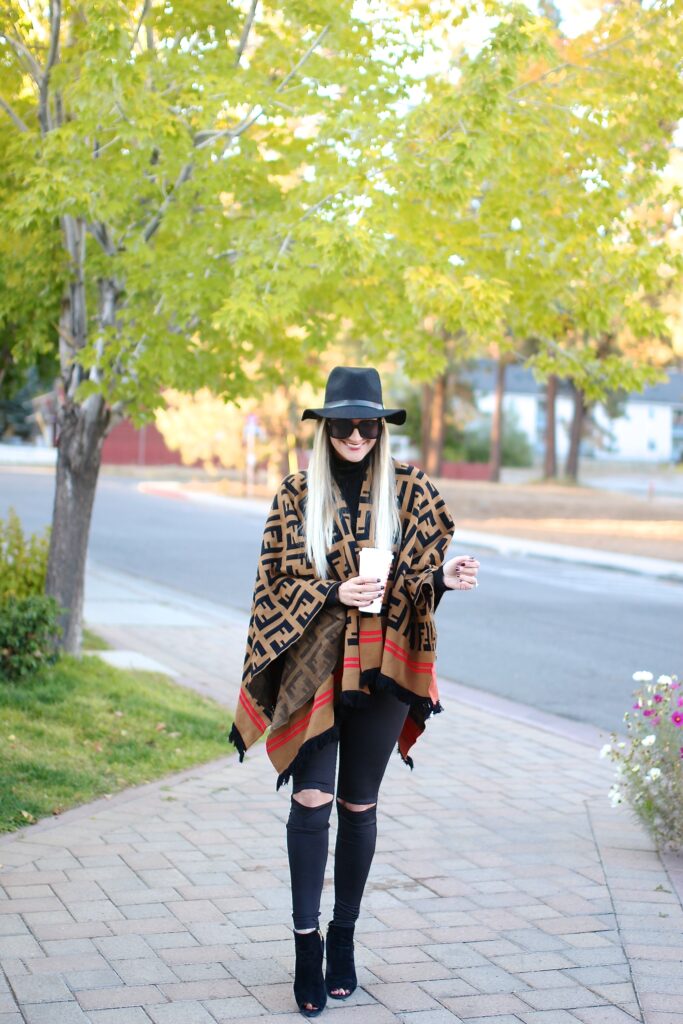 Poncho: Fendi | Leggings: Amazon | Hat: Nordstrom Rack | Booties: Steve Madden (old) | Glasses: Chanel 
* * *
Last weekend we drove up to the mountains to do a little leaf-peeping (I can't even with these trees!).
When packing for a fall trip, I always bring a cozy poncho to wear as a final layer to my looks. Fall is the perfect season for layering, because it's usually cooler in the morning with temps rising in the afternoon. Layering is all about pairing different types of clothing together to create one cozy, bundled up, thrown together look that seems effortless.
What are your go-to pieces when visiting a colder climate? xo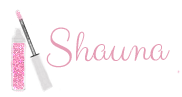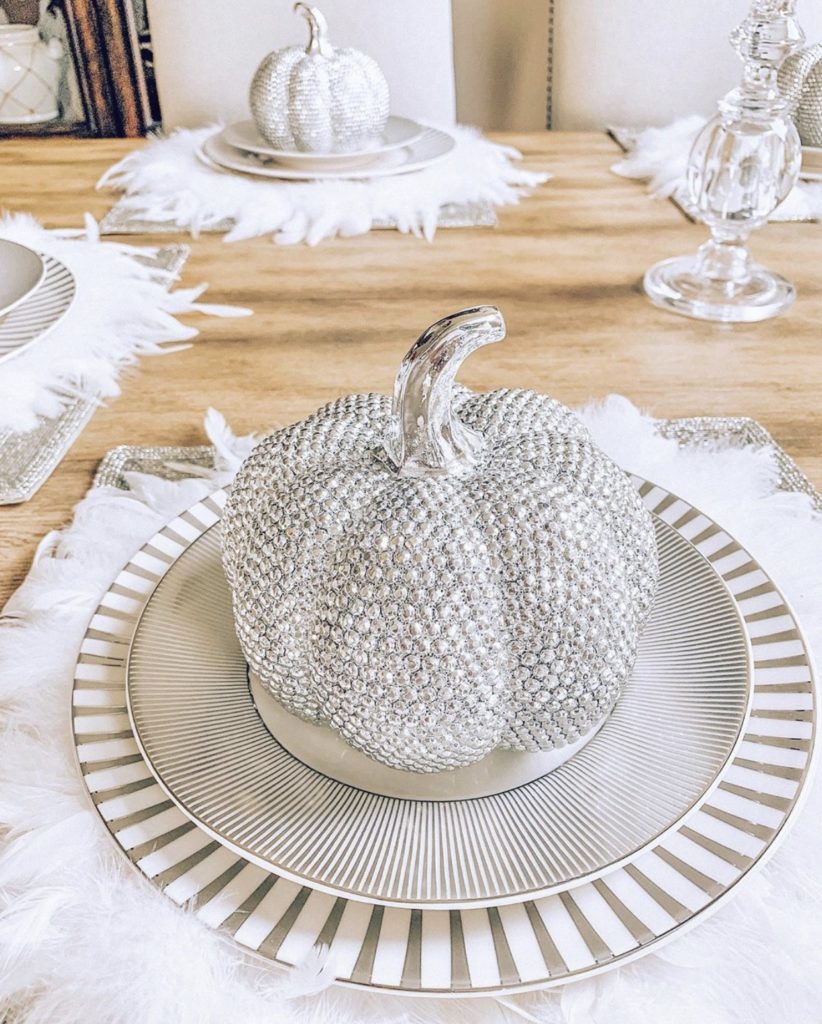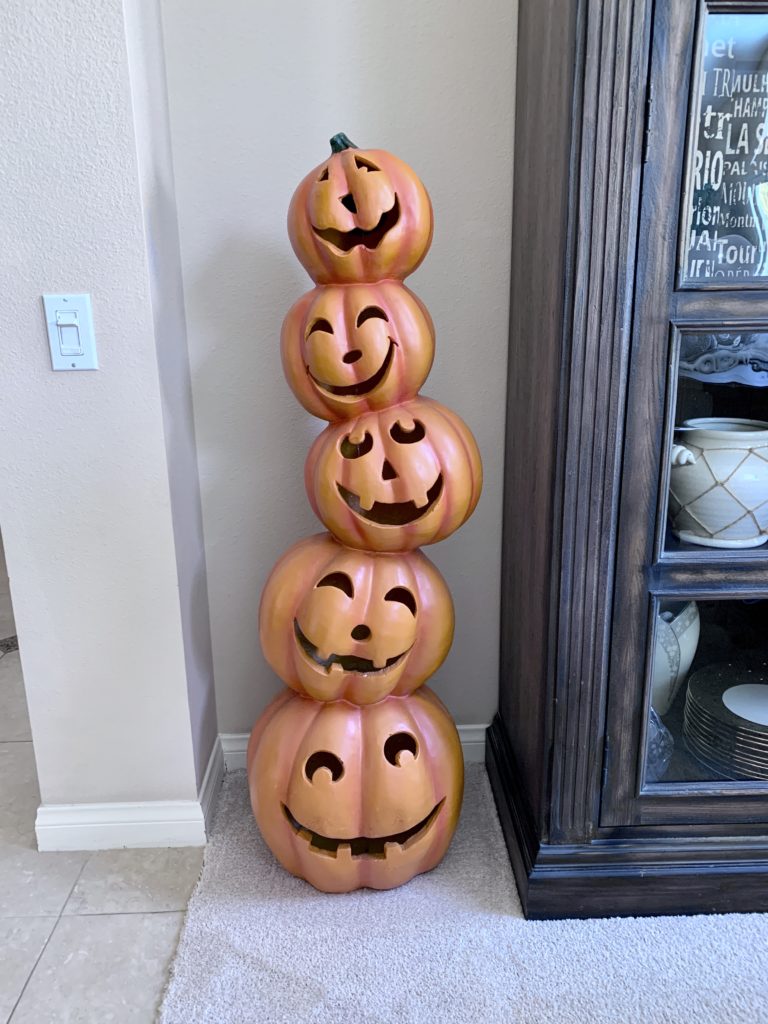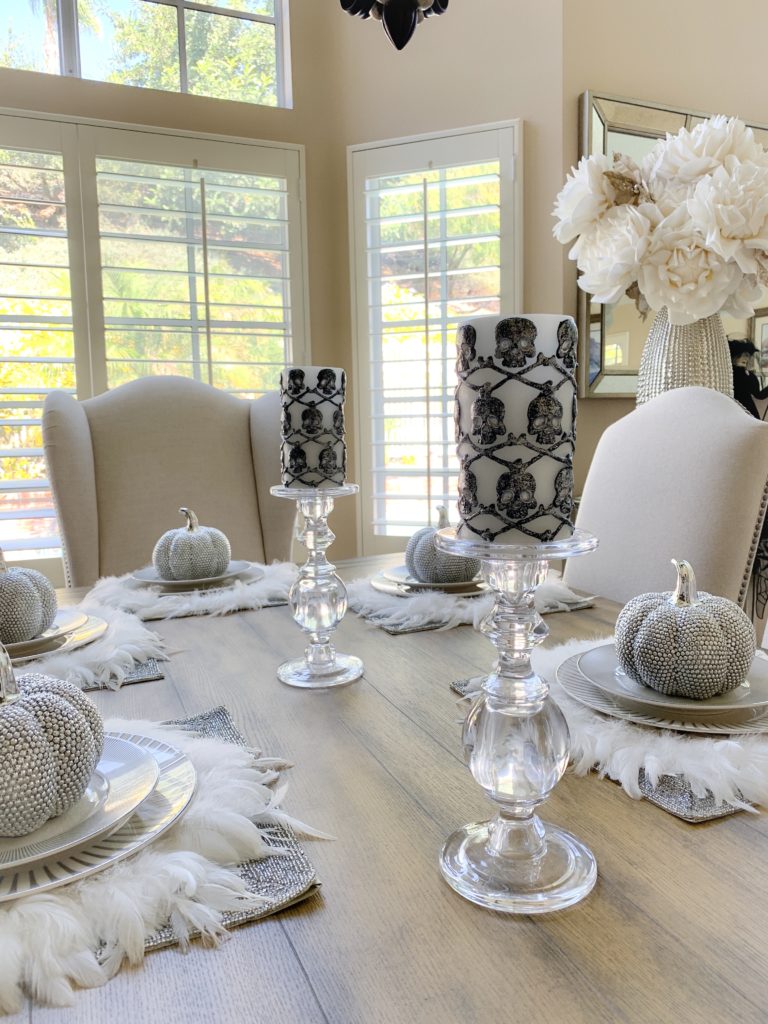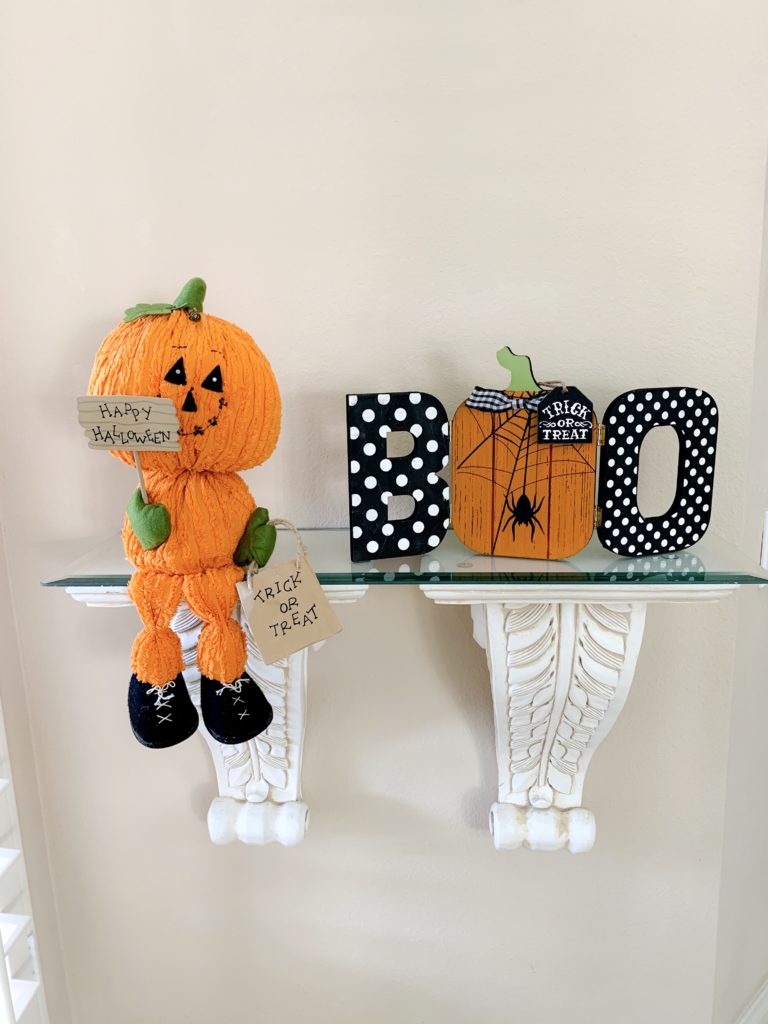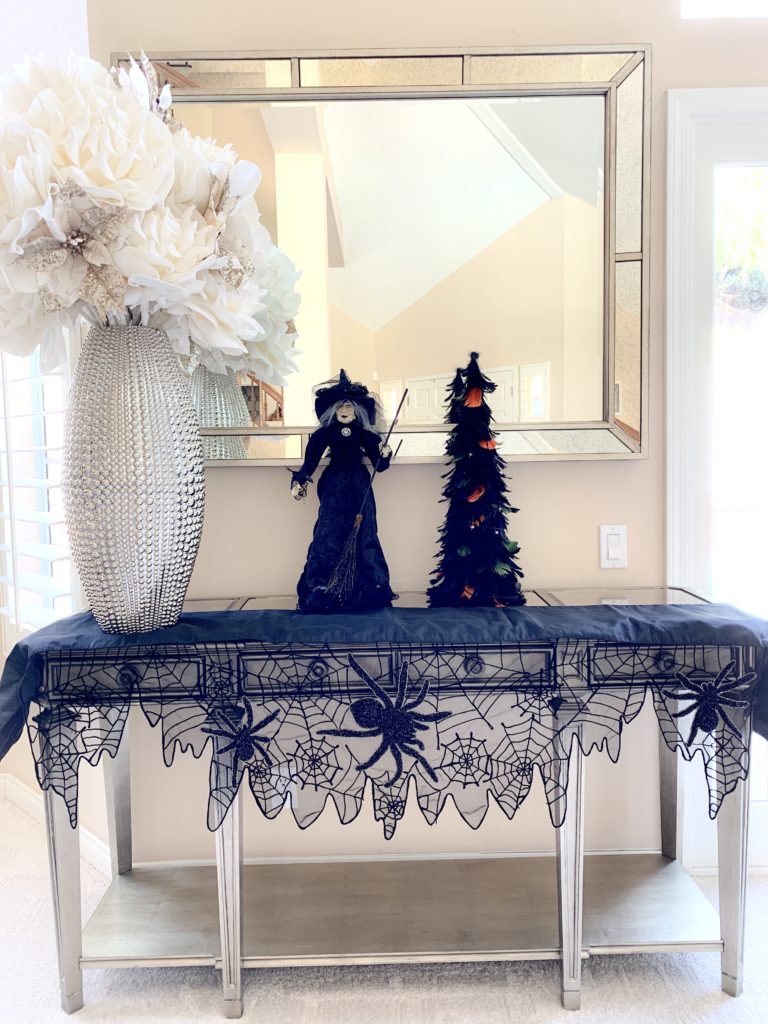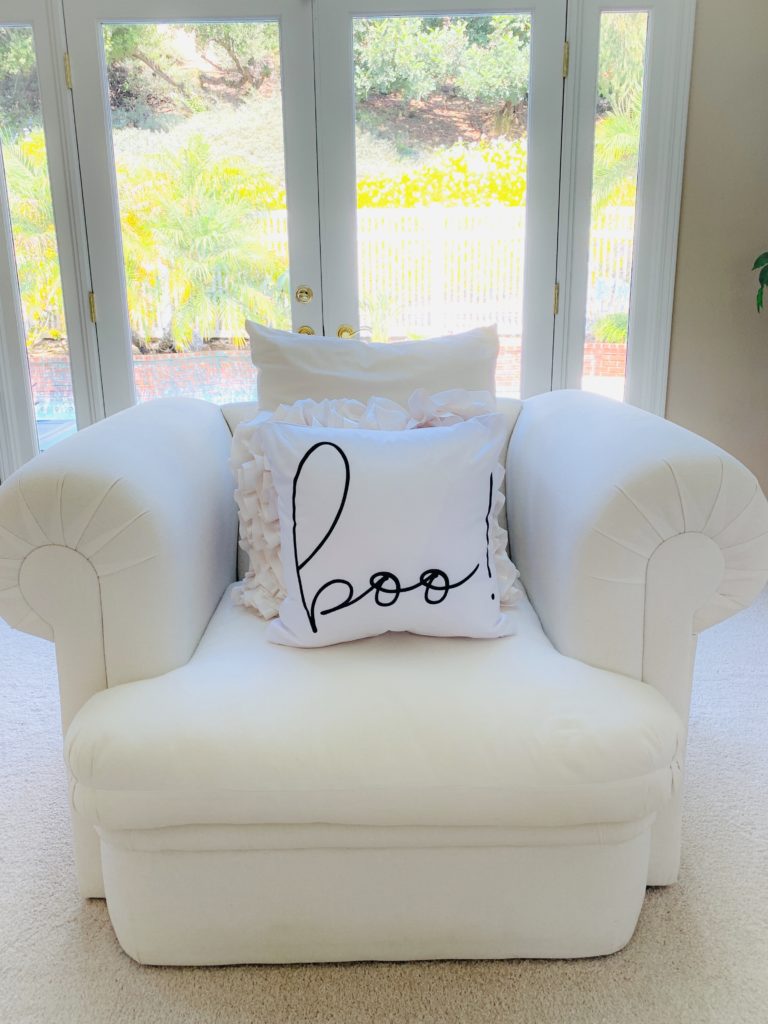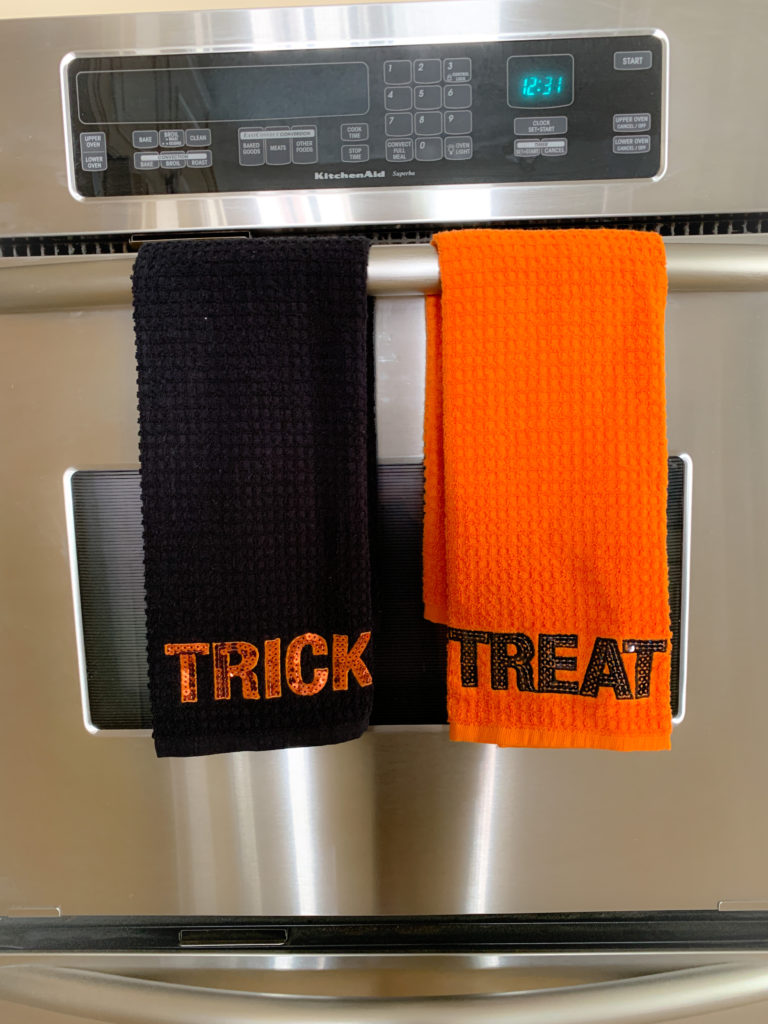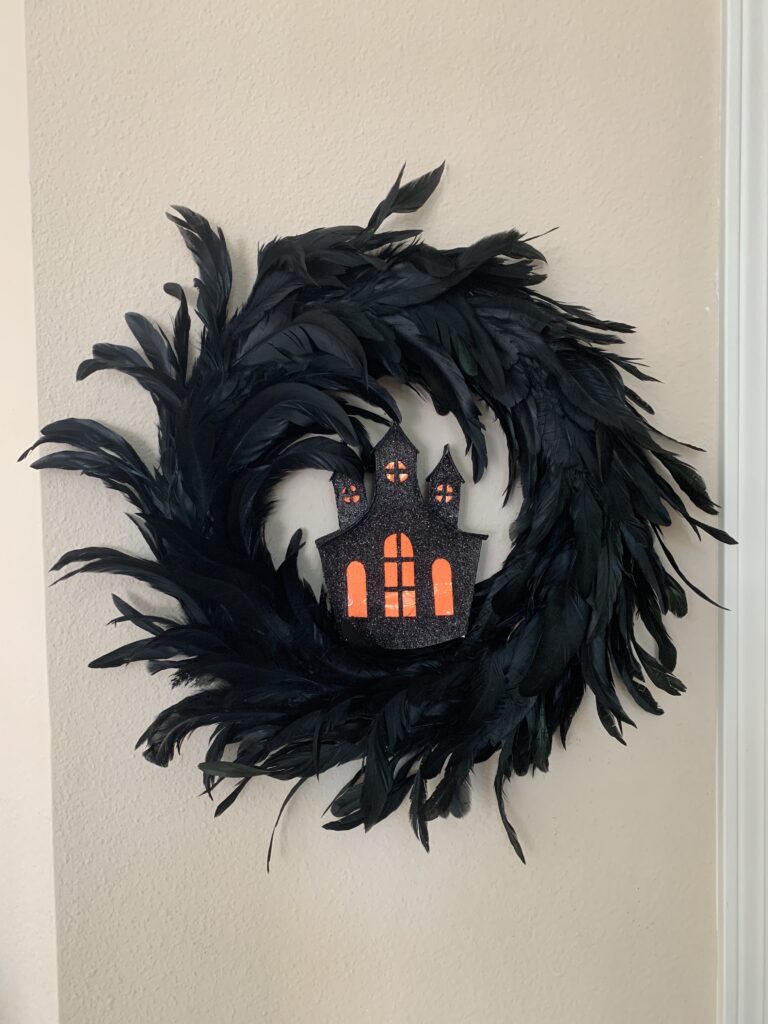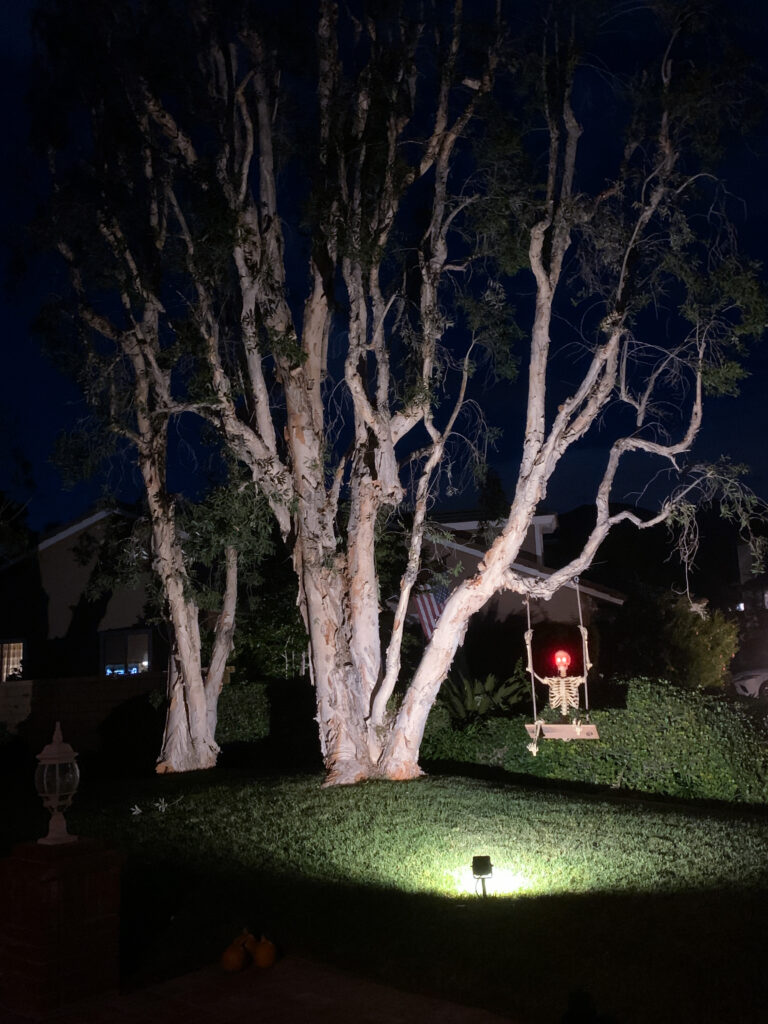 I've always loved decorating for Halloween.
I know it comes from growing up in a house where my Mom had the most special and gorgeous Halloween pieces that she would bring out each year (and still does).
I have to say that we were THE Halloween house back in the day. We would throw a costume party every year, and my Dad would turn our garage into a haunted house for the neighborhood kids to walk through.
So it's no surprise that the Halloween holiday spirit rubbed off on me.
Now I'm the house that gives out full-sized candy bars, hosts a costume party and always wants to decorate & celebrate all month long!
Thanks for reading and taking a home tour with me!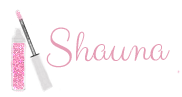 Tunic: NY&Co | Leggings: Target | Heels: Louboutin | Glasses/Bag: Chanel
***
Timeless, never tame. What a fun way to way to wear your favorite animal print!
This tunic caught my eye not only because of the fab print, but I loved the attached scarf too. Little details like that can really elevate your look so effortlessly.
Have a great week!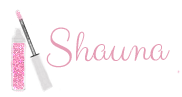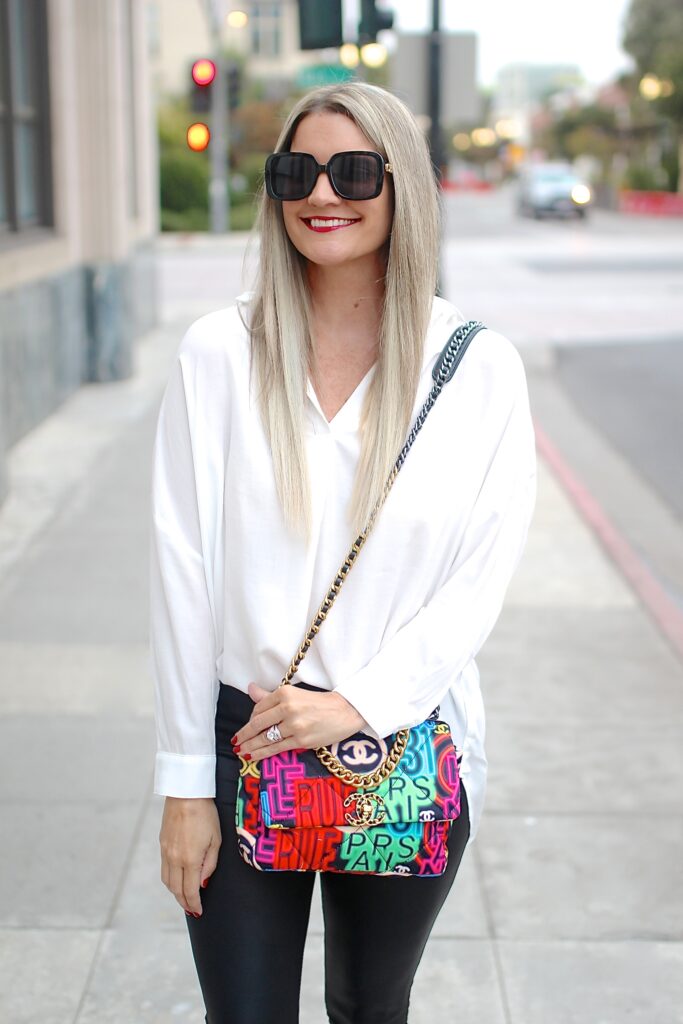 Top: Vici | Leggings: Target | Heels: Louboutin | Glasses/Bag: Chanel
Fall is in the air, which means work and school are making our lives busy again, and the holiday season is just around the corner. There will be plenty of times when you'll have to head straight from work to an evening function, cocktails with girlfriends or even a holiday party.
What to wear?! 
You'll want to choose items from your closet that are versatile and easy to transition from day to night. For me, I always gravitate towards a good pair of leather leggings (these are under 20 bucks!) and a fun pop of color with either my jewelry or bag.
Easy, breezy, done! √ 
Thanks for stopping by!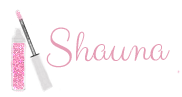 Blazer: Lulu's | Top: Ann Klein | Pants: NY&Co | Heels: Loubitoun | Glasses/Bag: Chanel
Is plaid not just the best fall print ever?
Talk about helping you get into the pumpkin patch spirit, right? Hand me a Starbucks, and let's go!
What I love most about this print is that during the next few months you can basically find it on anything and everything; pillows, pants, sweaters, scarves…etc.
Thanks so much for stopping by, and happy October!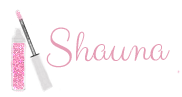 ♥ The cutest bow shoes for fall
♥ Love this skeleton drinkware collection
♥ My favorite leggings for under $10
♥ Just ordered these for Halloween!
♥ Currently in my shopping cart
♥ One year ago on the blog 
Hope you have a great weekend! We are celebrating our 11 year wedding anniversary on Saturday. Soooo looking forward to  getting dressed up for dinner at Mastros. Yum! xo