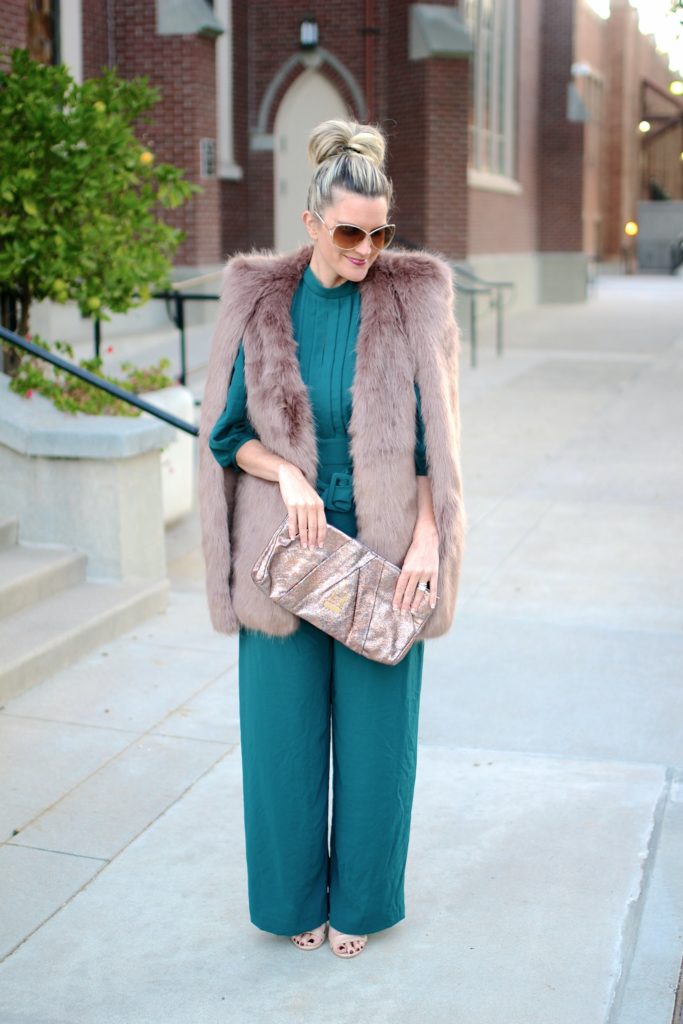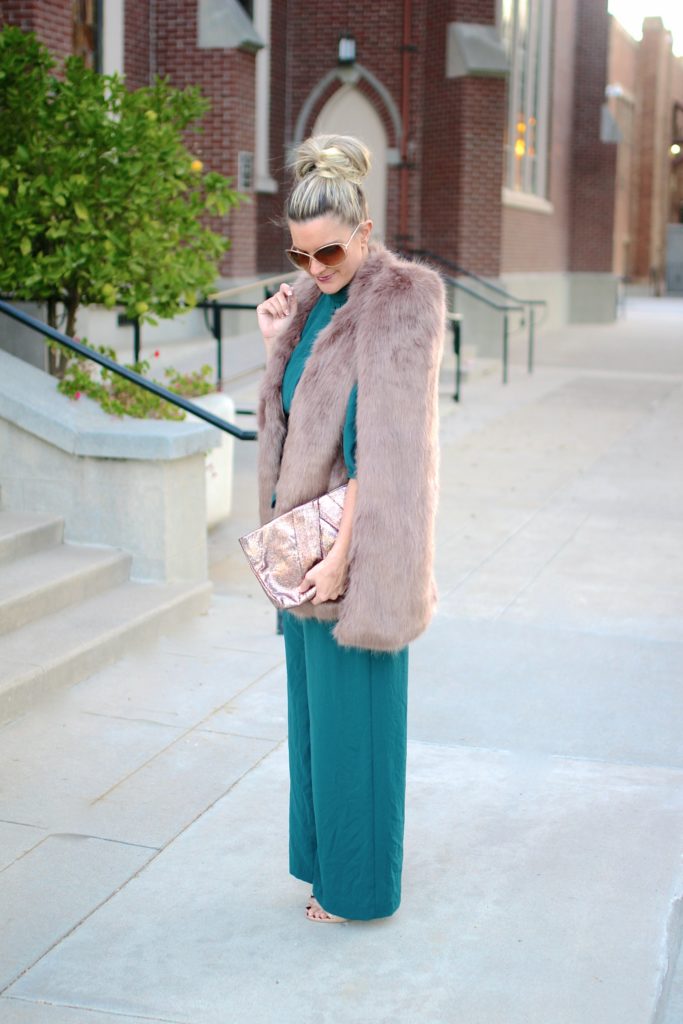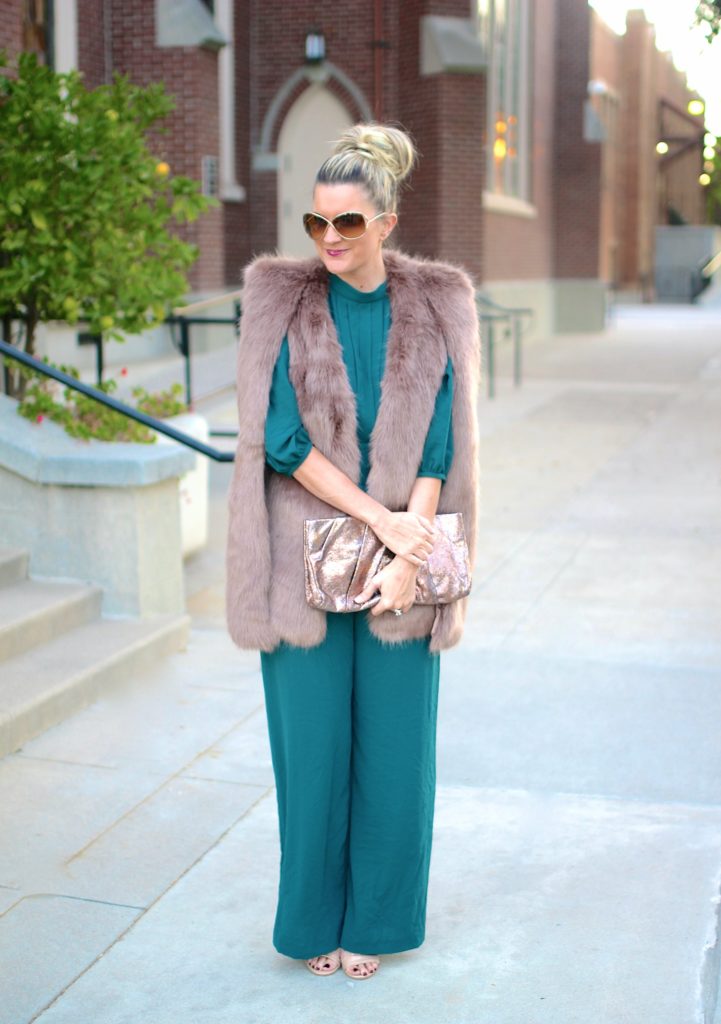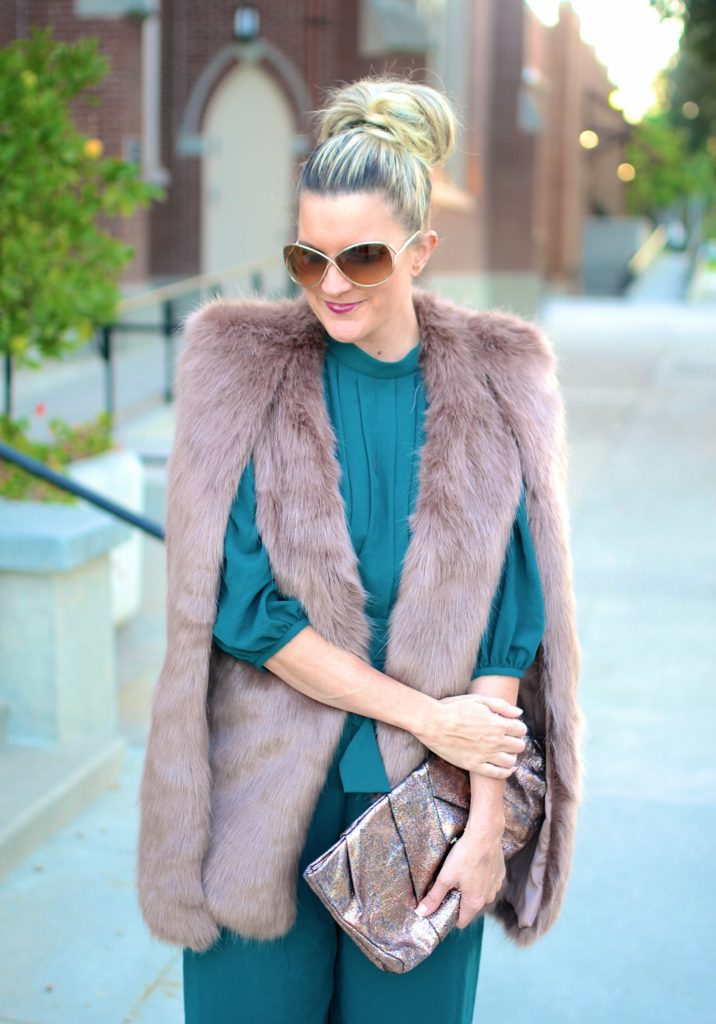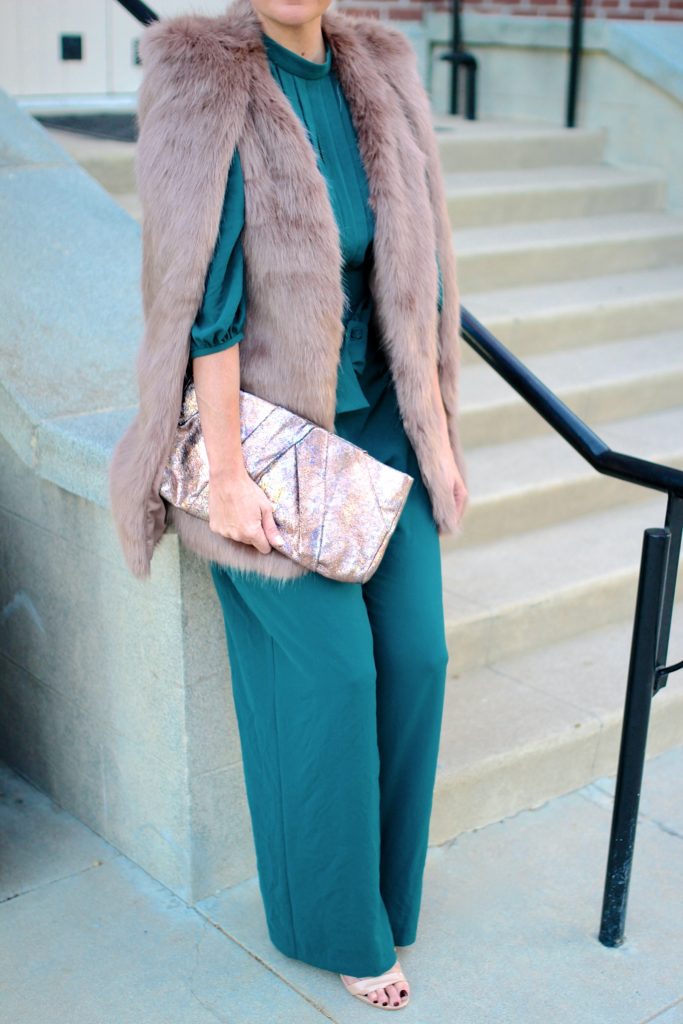 Jumpsuit: Zara | Cape: Lavish Alice (here and here) | Glasses: Tom Ford | Clutch: Halston
The holidays will be here before you know it, so why not start brainstorming a little NYE fashion now? The holiday season is a to shine – the perfect excuse to buy something fabulous and the best time to step out in an over-the-top look. Whether you love sequins at midnight, or prefer a little faux fur for your look, it's the one night of the year where ANYTHING goes!
How do you dress for the big night? Comfy casual or glitter and glam? Thanks for reading and sharing!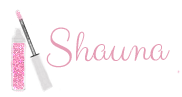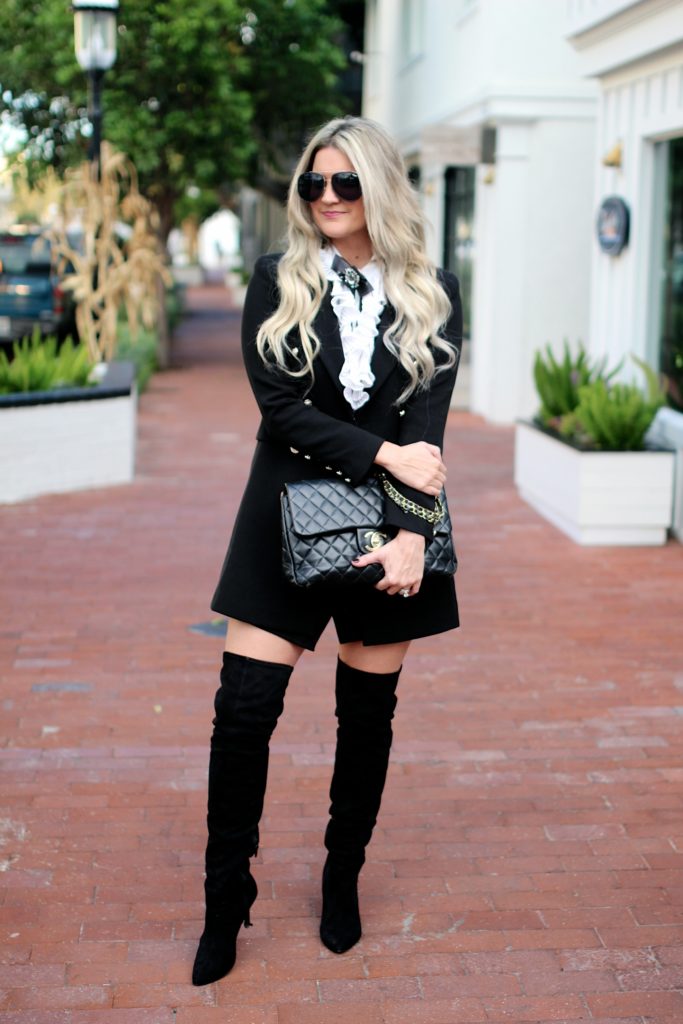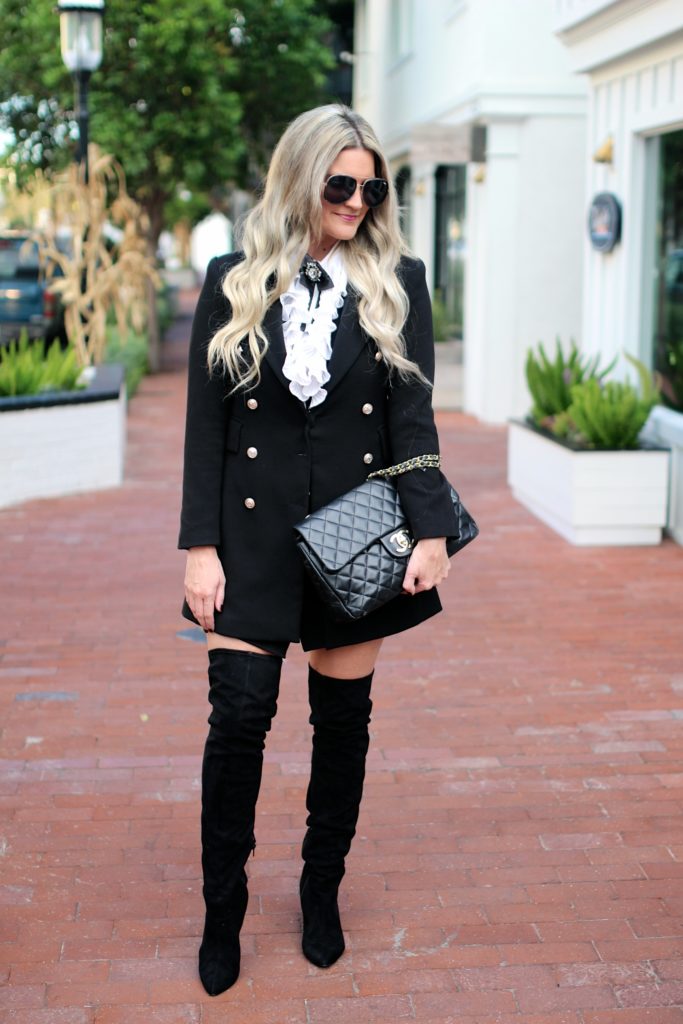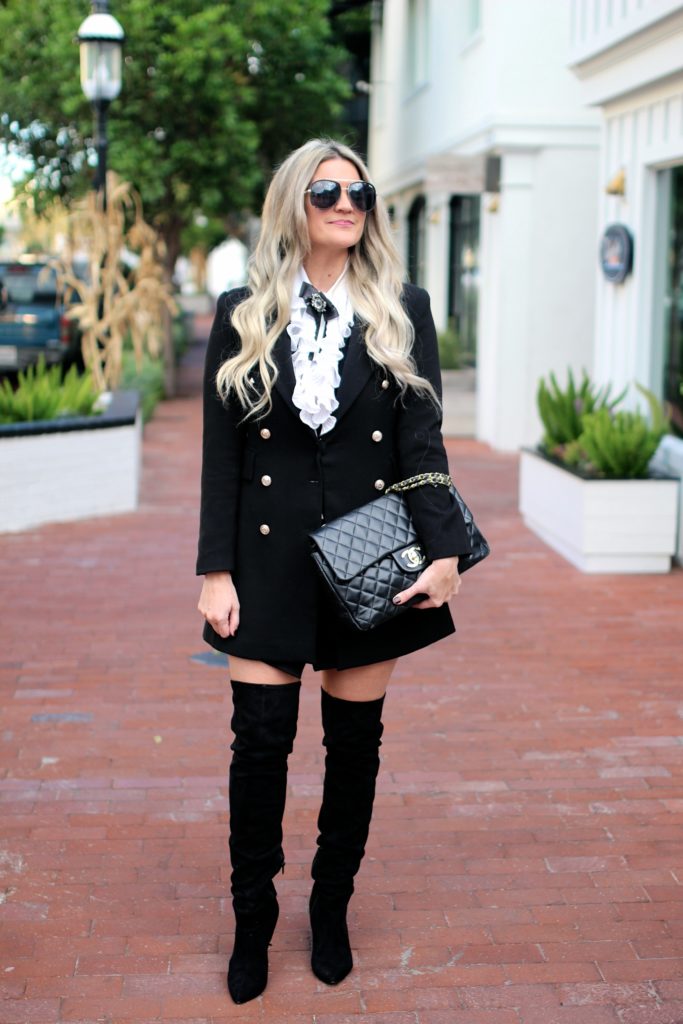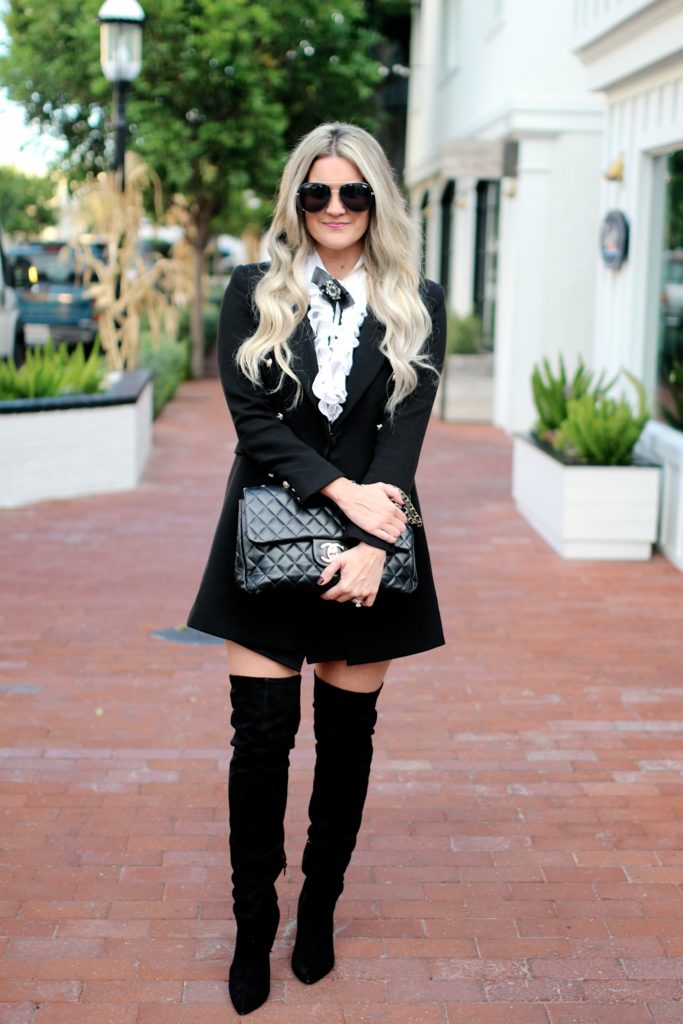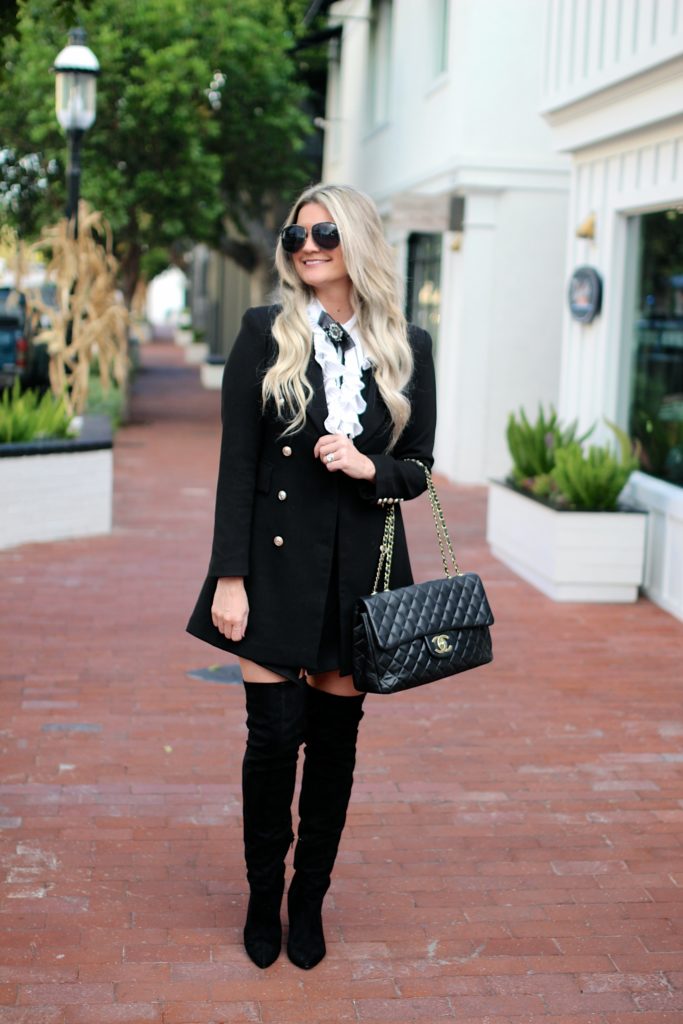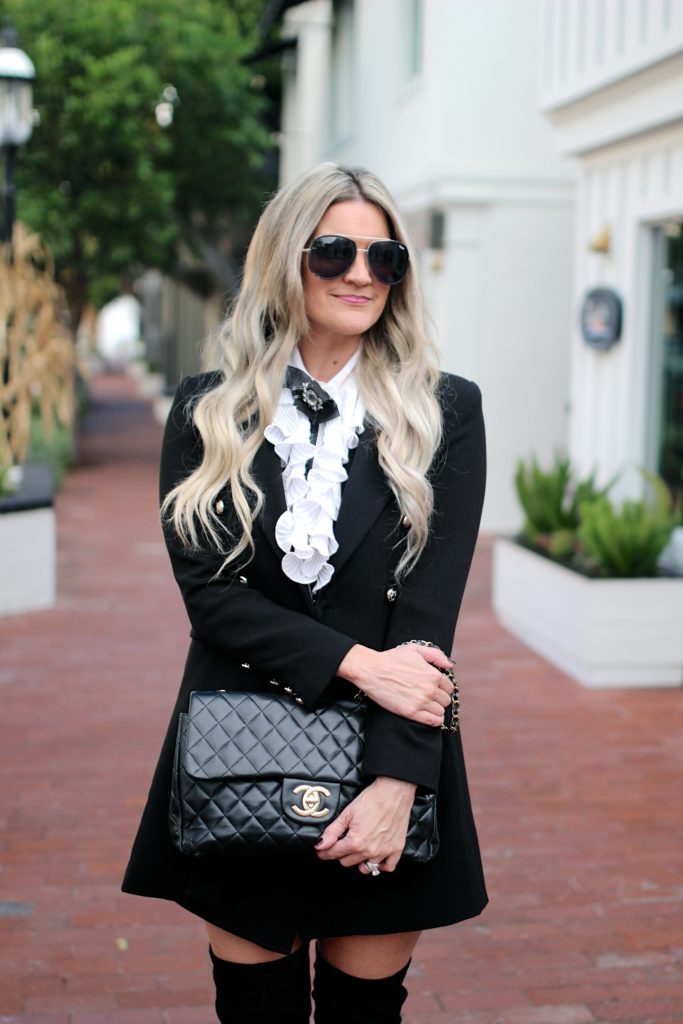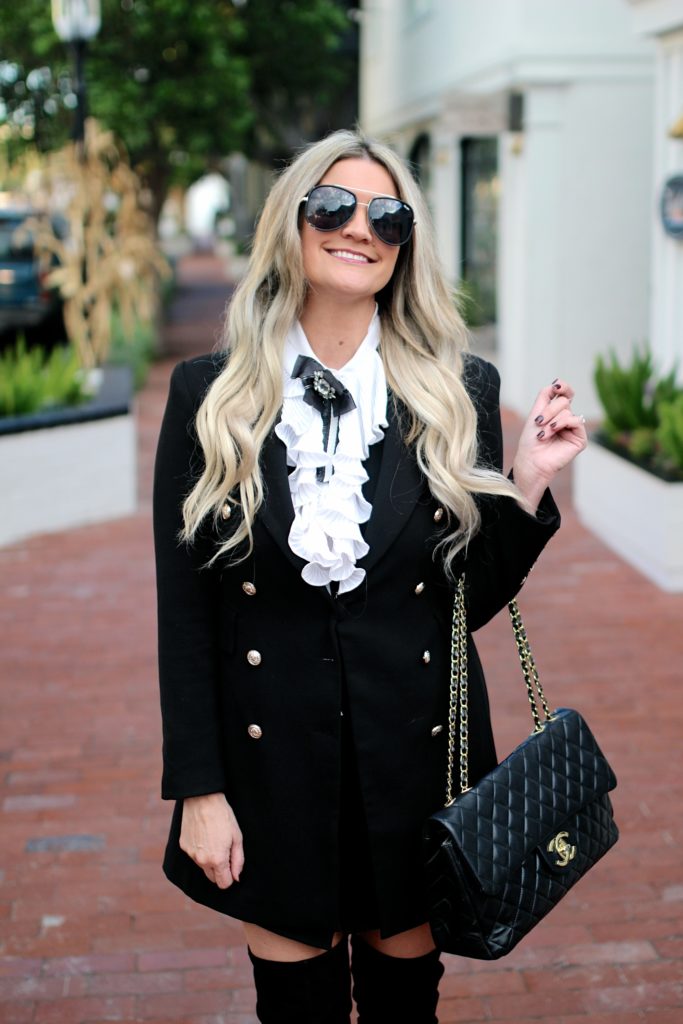 Jacket: LuLu's | Top: old | Boots: Forever 21 | Glasses: Quay | Bag: Chanel
There's no better feeling than finding a good pair of suede boots that are inexpensive (under $55) and most importantly – stay up on your thigh without sliding down! I actually grabbed these boots last year and swear by them. I get so much use out of them come fall/winter and this year they come in brown too! 
Hope you guys had a great weekend. Thanks for stopping by, I'm so thankful for your continued comments! ♥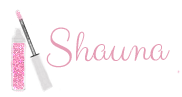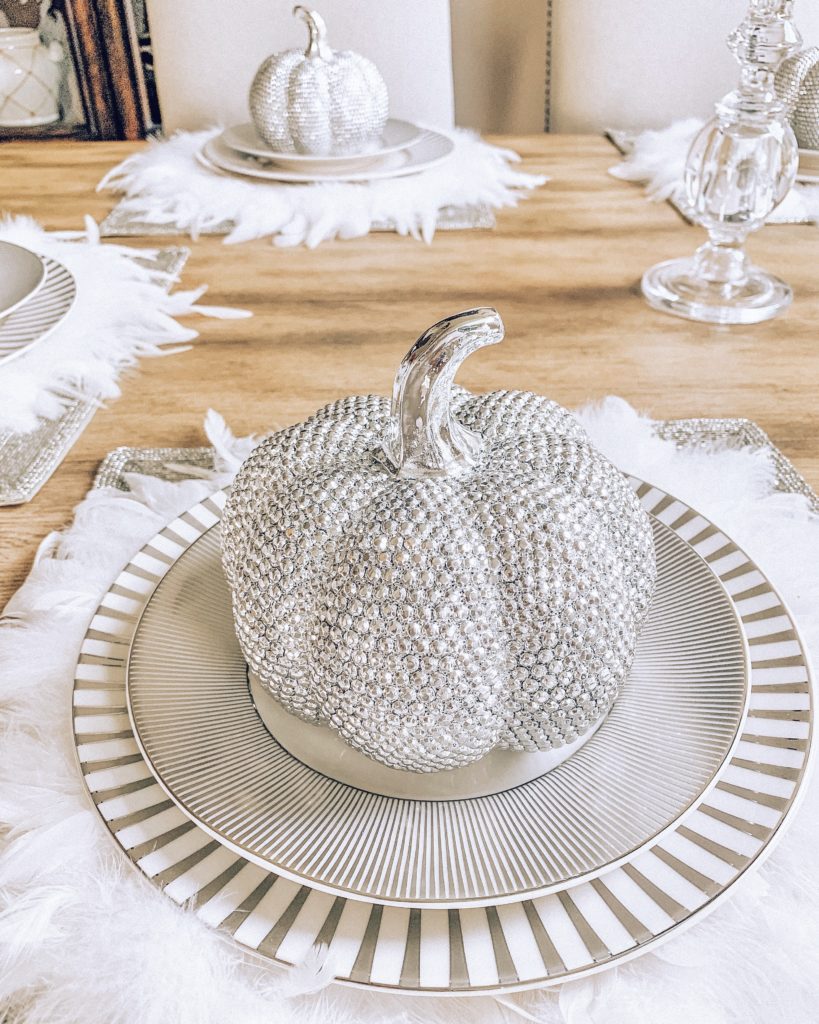 ♥ My favorite way to dress up a table during the fall months (pumpkin here)
♥ 30 gorgeous Thanksgiving table decor ideas
♥ A glam velvet blazer to wear at dinner
♥ The most gorgeous faux fall leaf placemat
♥ Love this cute idea for Oreo turkeys!
♥ 16 fun facts about the Macy's parade
♥ This time last year on the blog
Thank you for reading! Happy weekend!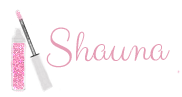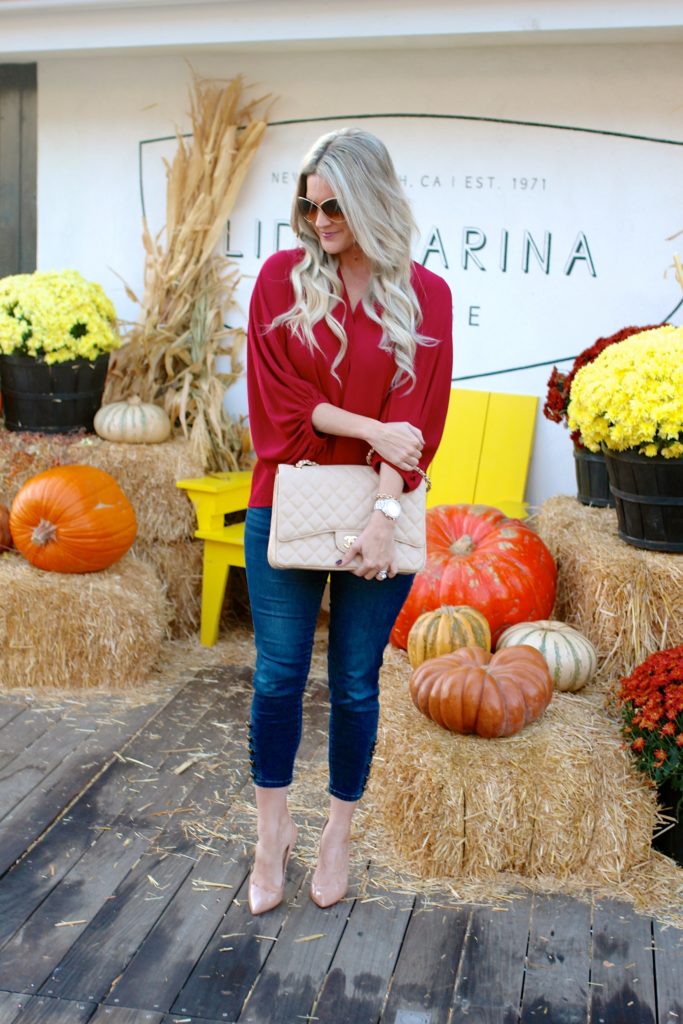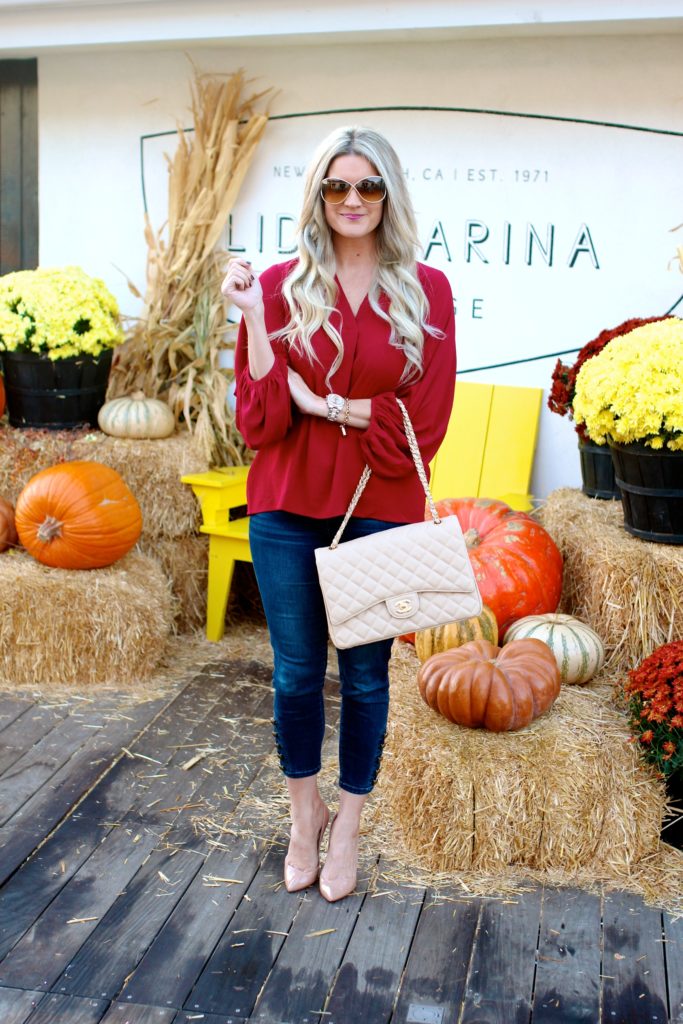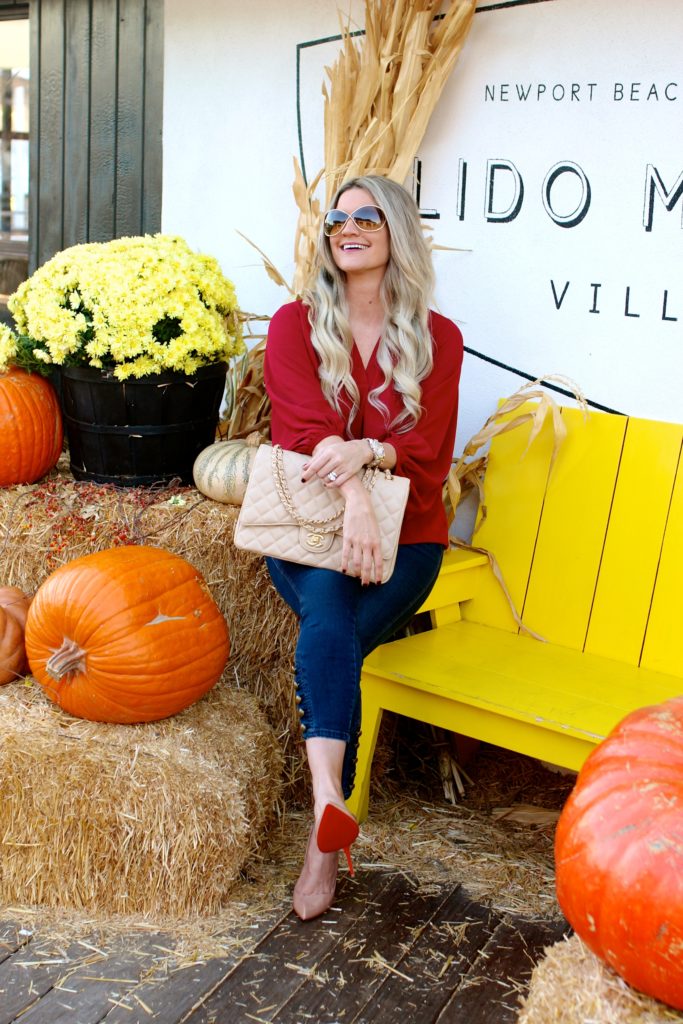 Top: Impressions | Denim: old | Heels: Louboutin | Bag: Chanel | Glasses: Tom Ford
When I think of the basic pieces I need for fall, a good pair of denim and comfy top (in a pretty fall color) always come to mind. Truth be told, I grabbed 3 of these tops because I loved all of the fall color options and of course got it in black too because – DUH.
What are your autumn essentials? Wish I could say mine were scarves and coats…but it's just too darn warm here right now! 🙁
Hope you had a great weekend! Can't believe it's already Monday again…
xo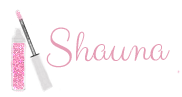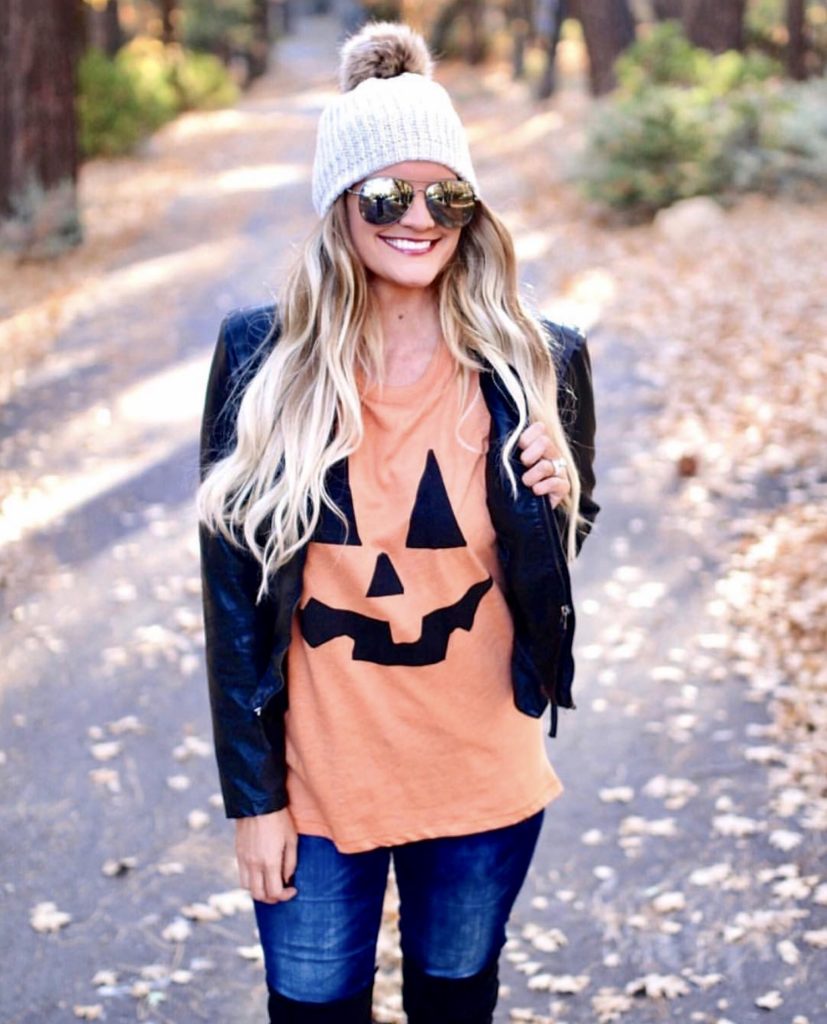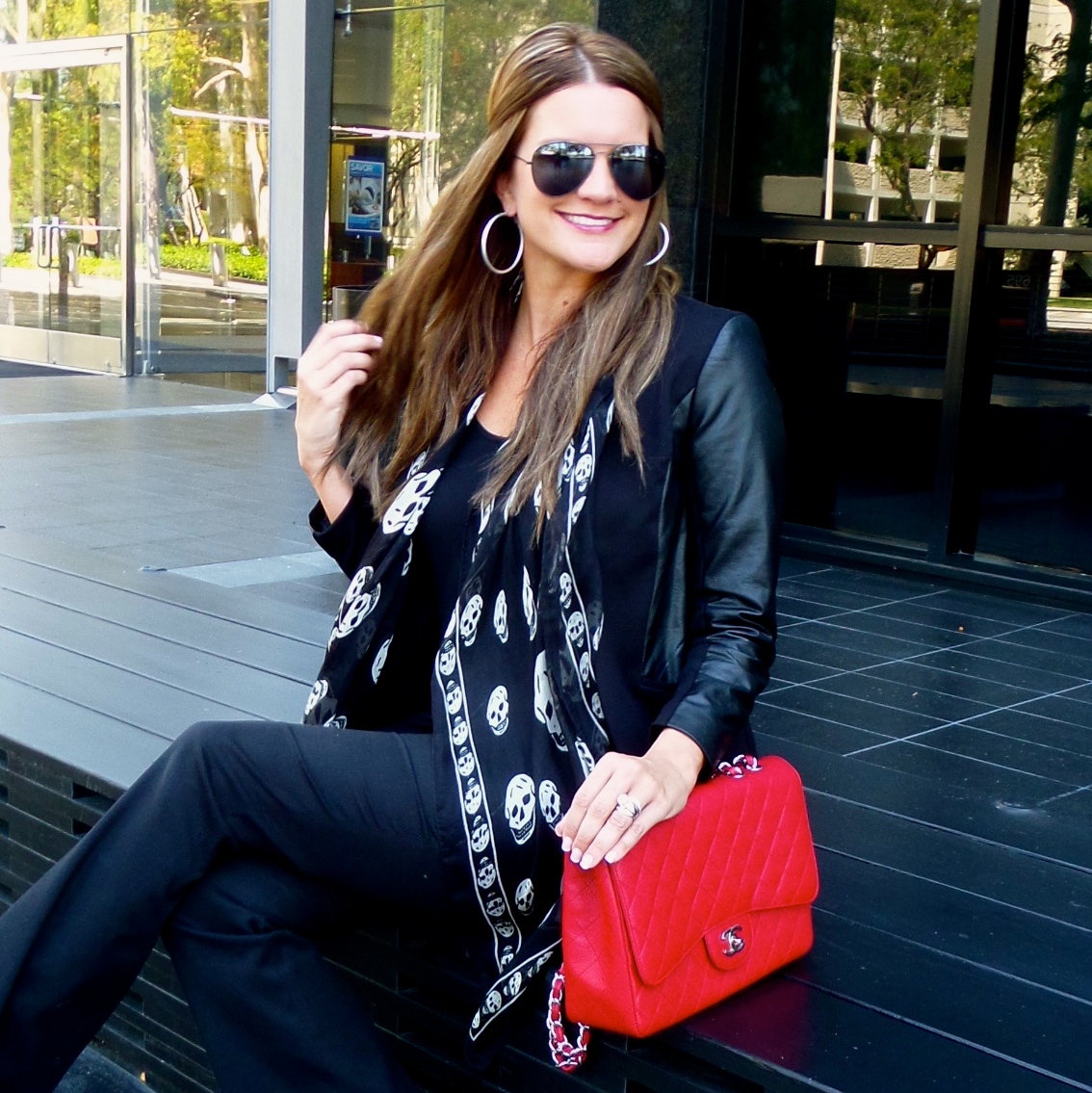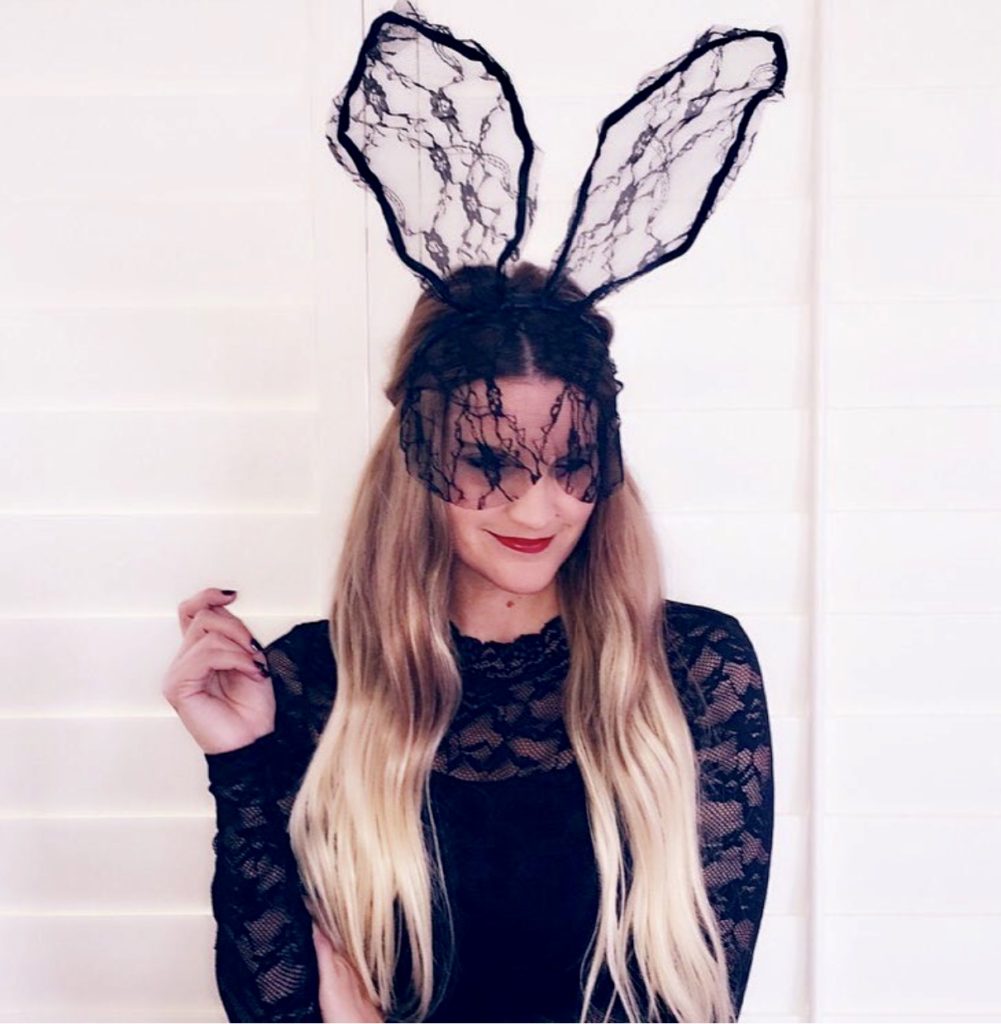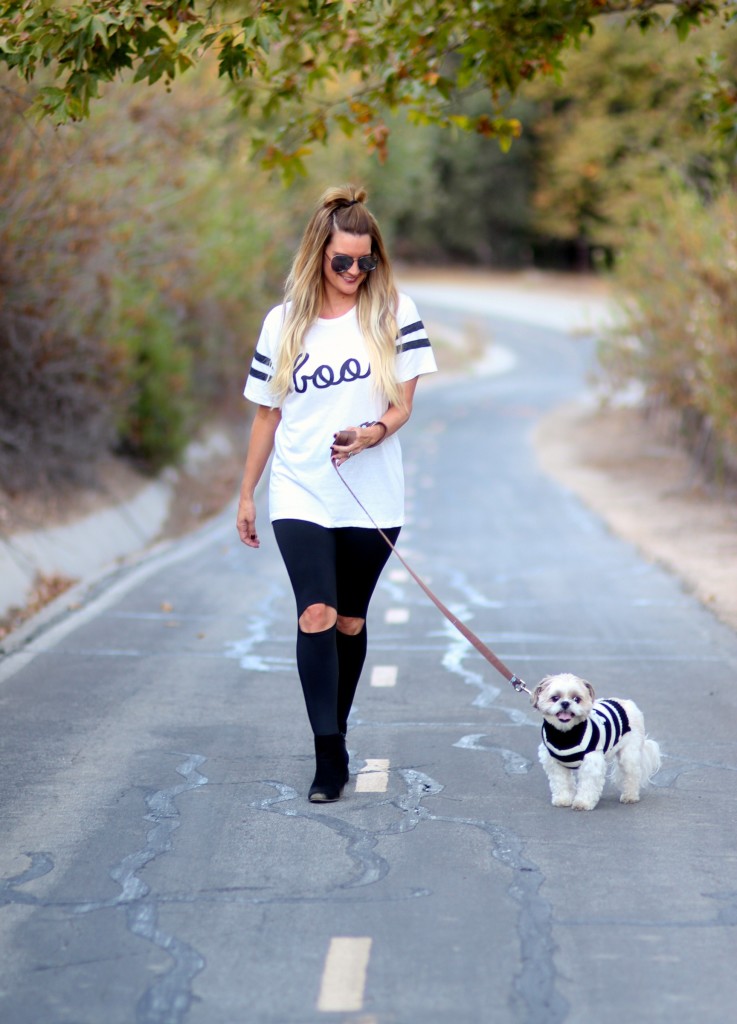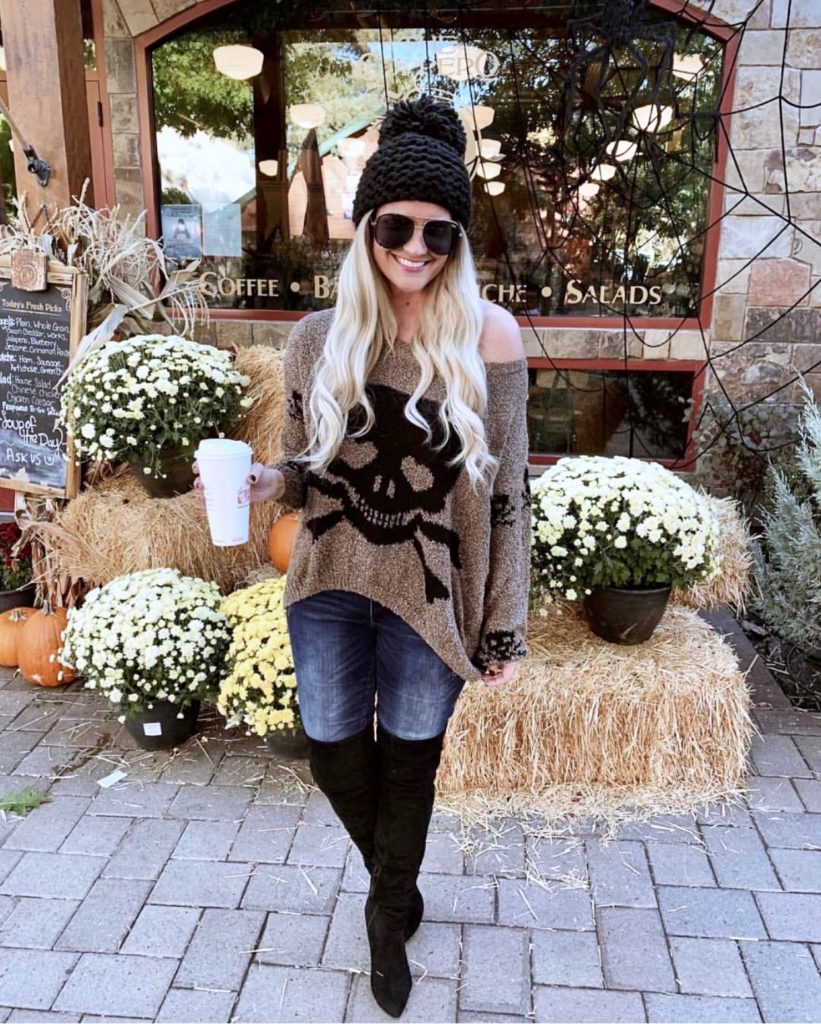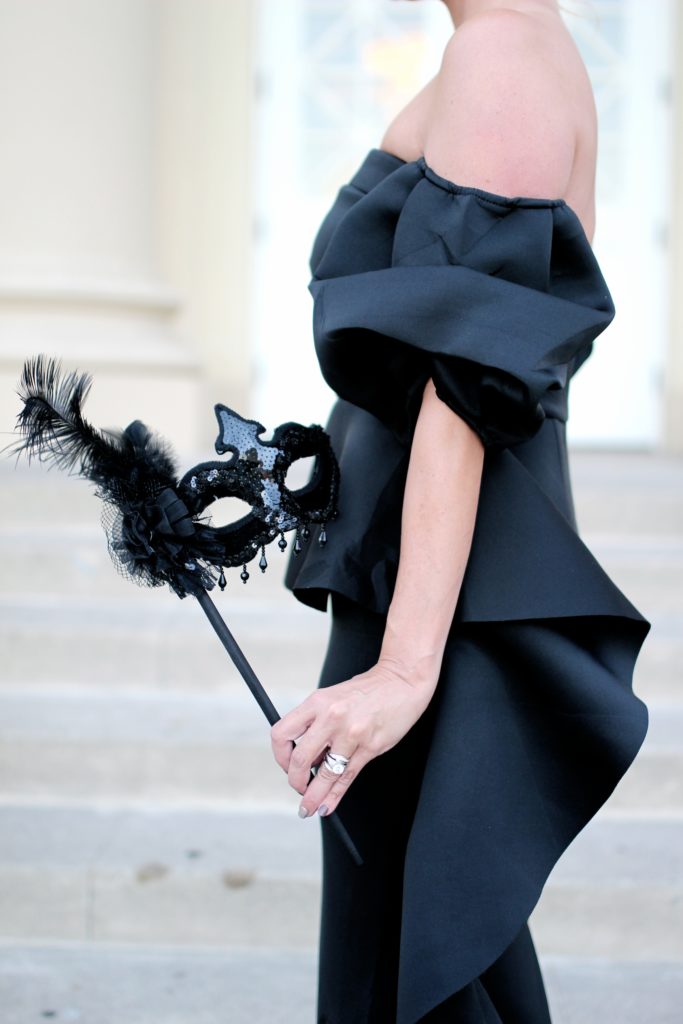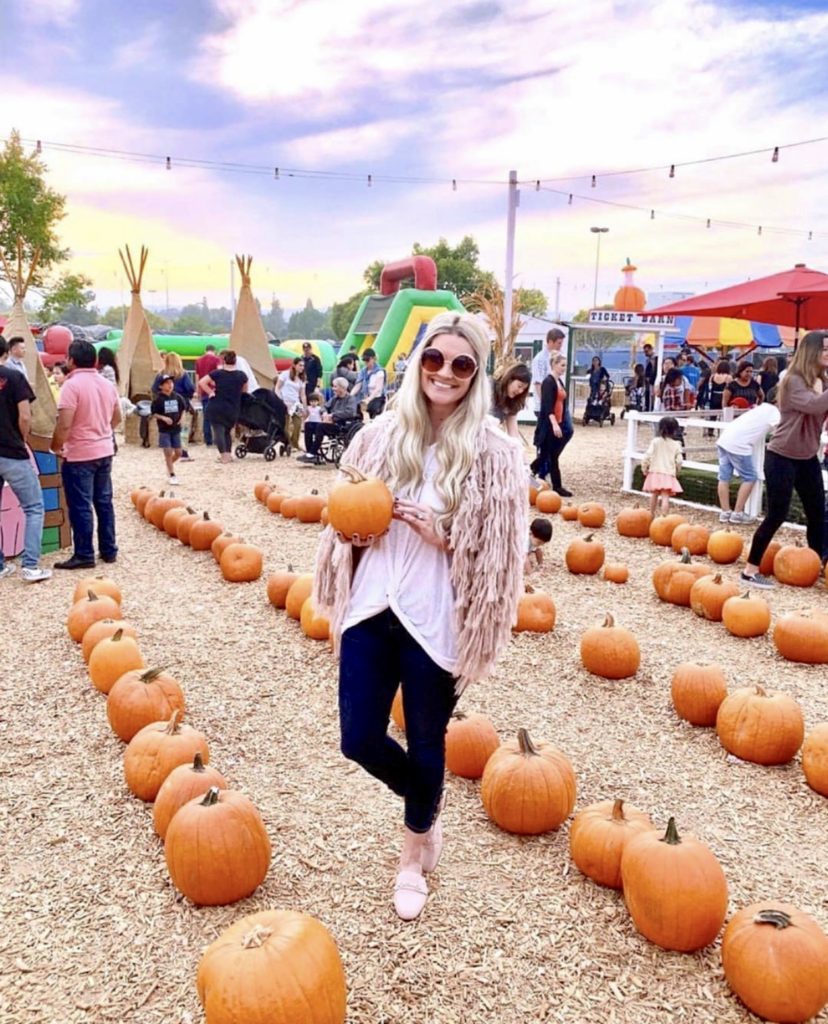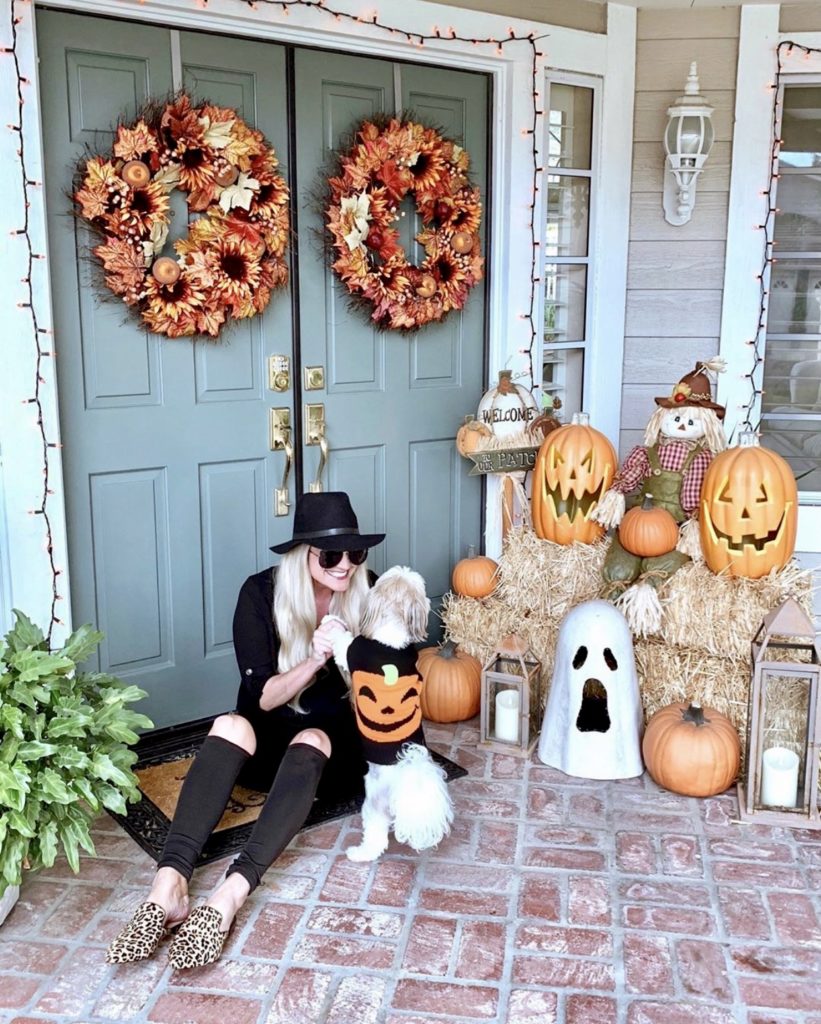 HAPPY HALLOWEEN!
Just wanted to hop on here and share a few of my favorite spooky pics from blog posts past!
What is everyone doing tonight? Dressing up? Trick-or-treating? Parties? Do tell! We'll be home having a mini get together and passing out candy to the kids (full size, of course!). Mom is bringing her famous chili and I'm doing a little last minute costume, so we'll see how that turns out 🙂 
Have fun, be safe and enjoy this super spooky night!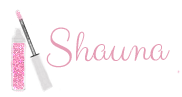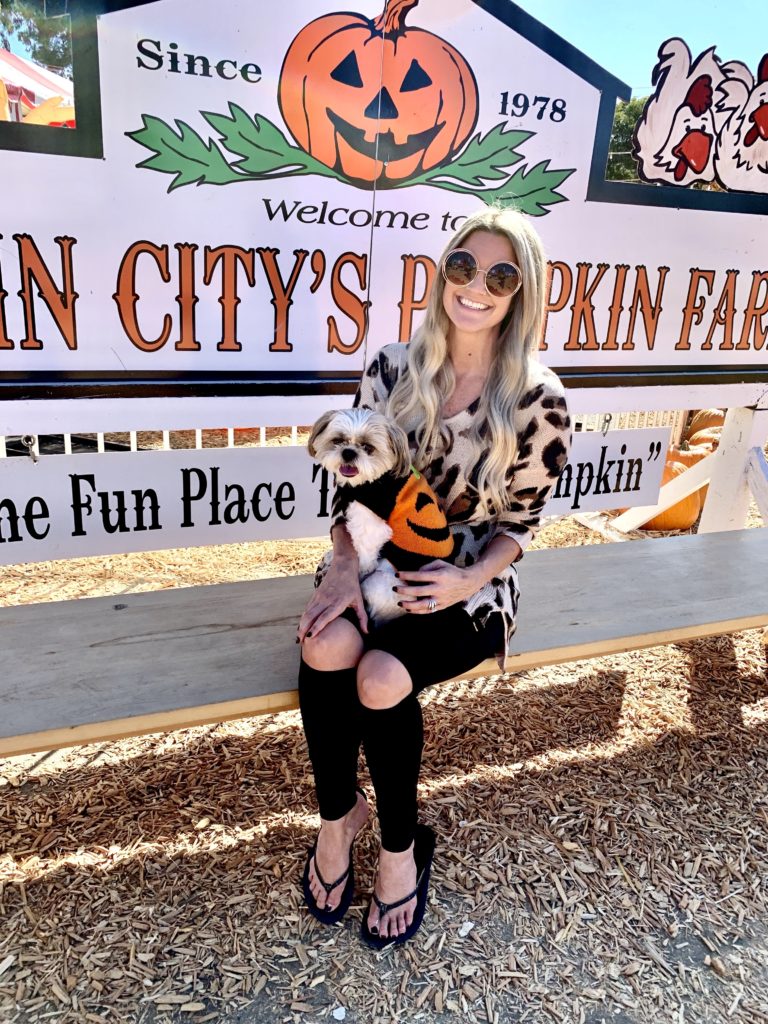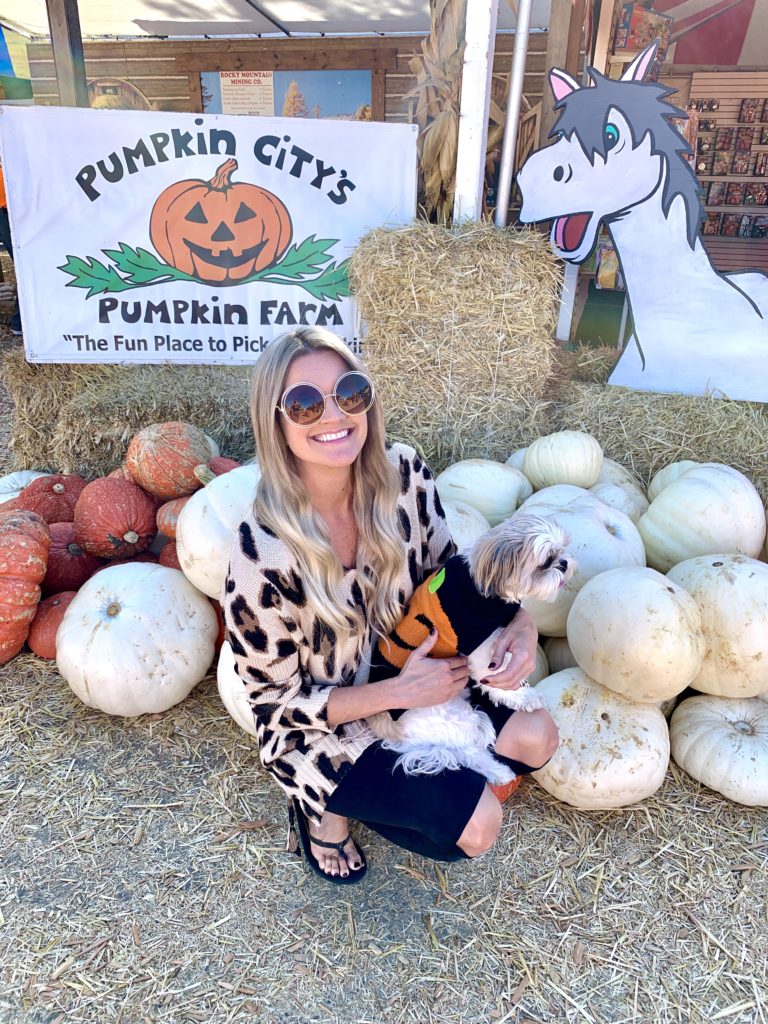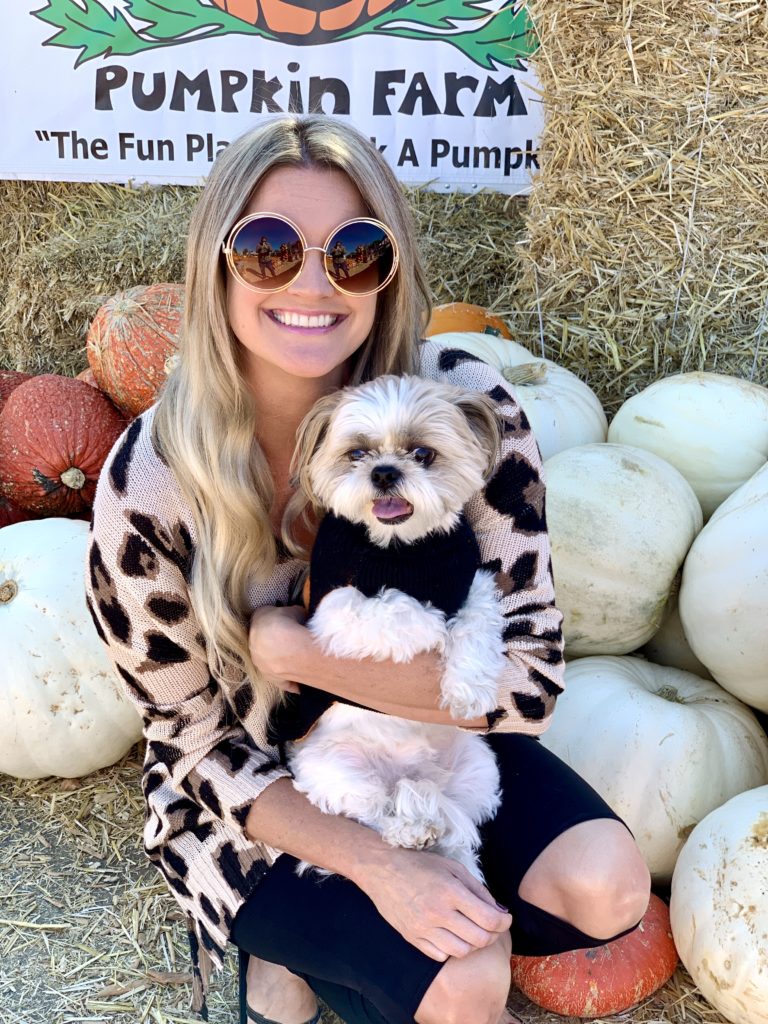 Sweater: Vici | Leggings: Amazon | Glasses: Chloe
Just wanted to share a few snaps of our trip to the pumpkin patch! Happy to report that Riley was a total champ. We were expecting the worst because of how scared he is of basically everything, but he was fine and all the kiddos loved him! So many people had their dogs, and it made me happy to see that even our pets can get in on all the Halloween fun too!
Thanks for stopping by! Have a spooky week!