Sweater: JM Collection | Top: old | Shorts: Kohl's | Heels: Amazon | Glasses: Quay | Bag: Gucci
I love pairing shorts with a light weight cardi during the summer months. It's a fact that we love our air conditioning here in CA, so that means hot outside – freezing inside.
This sweater ranks as my all-time FAVE, and comes in 11 colors. I don't even know how many colors I've collected over the years…but I know it's a lot! 🙂
Hope you guys have a good weekend!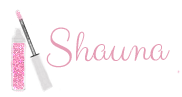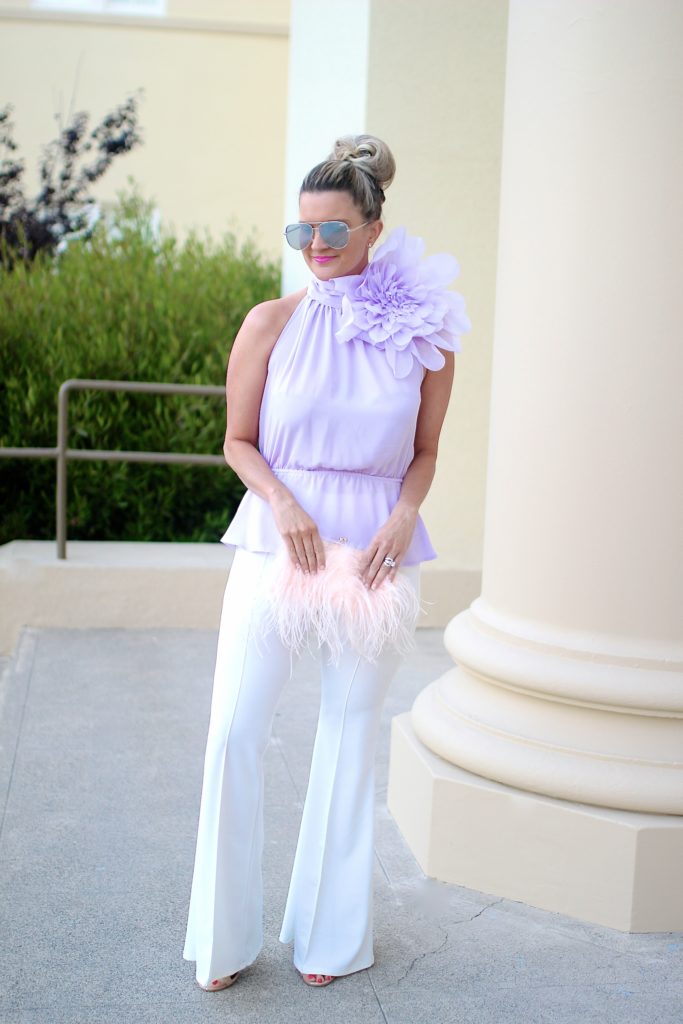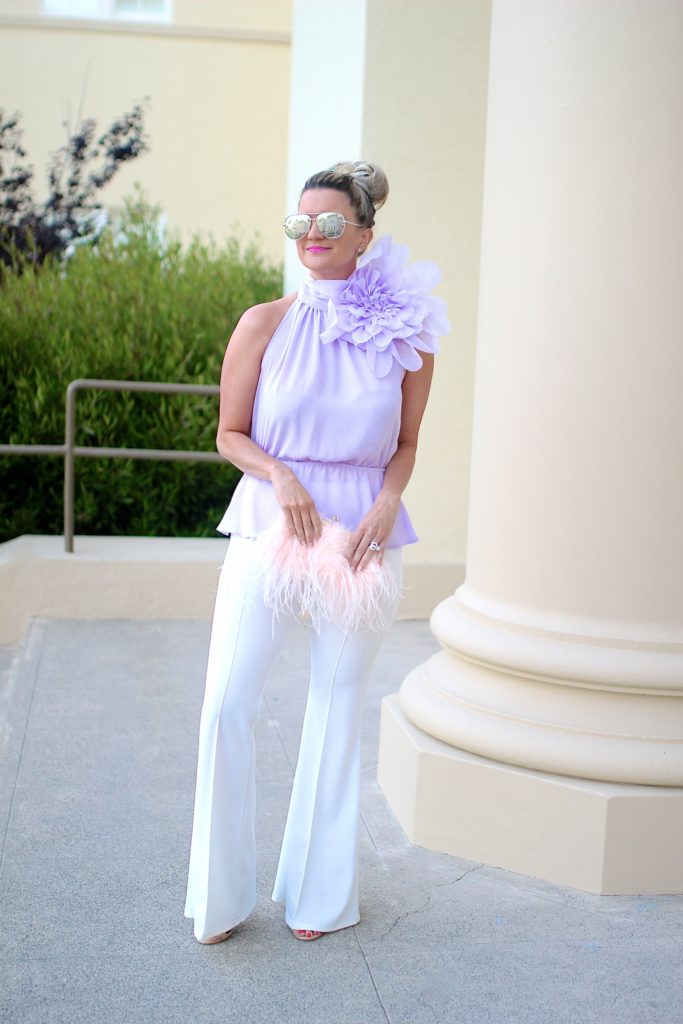 Top: NYandCo | Pants: old (similar) | Clutch: old | Glasses: Quay
I LOVE TO HAVE FUN WITH FASHION, and I think this look embodies exactly what I love about it.
I know that sometimes I can wear things that might be a bit challenging or not practical for everyone, but I hope when you come to Lipgloss and Lace, you get inspired to try something new, discover a new brand, a new way to style something in your closet, how to use color in a look, or just be inspired to push your own fashion limits!
As always, I'm beyond appreciative for you stopping by. Thanks for reading today! xo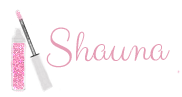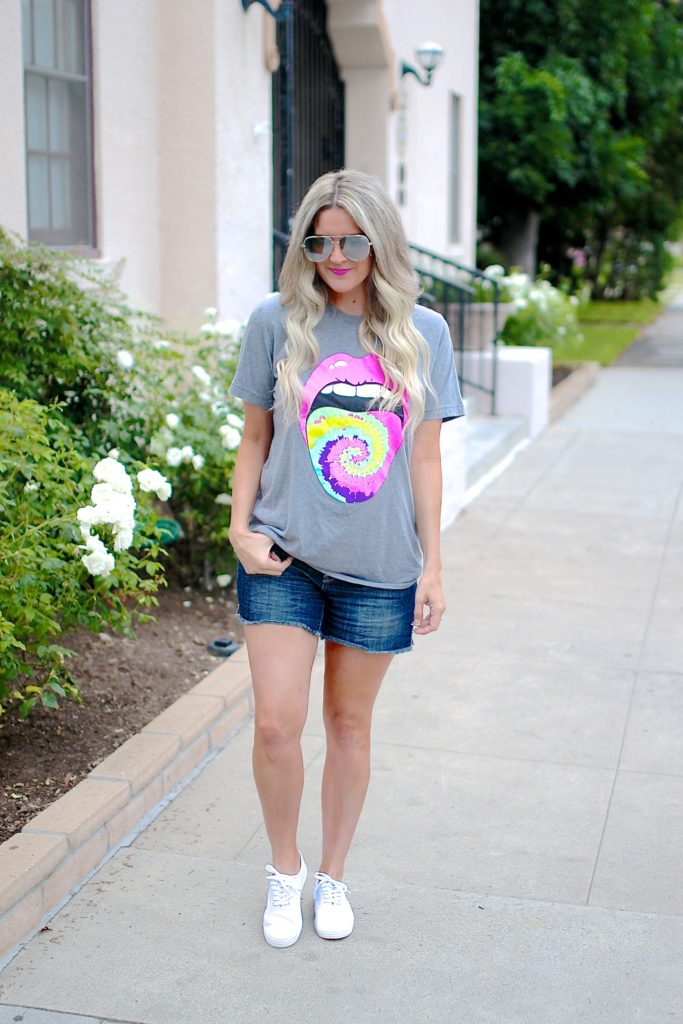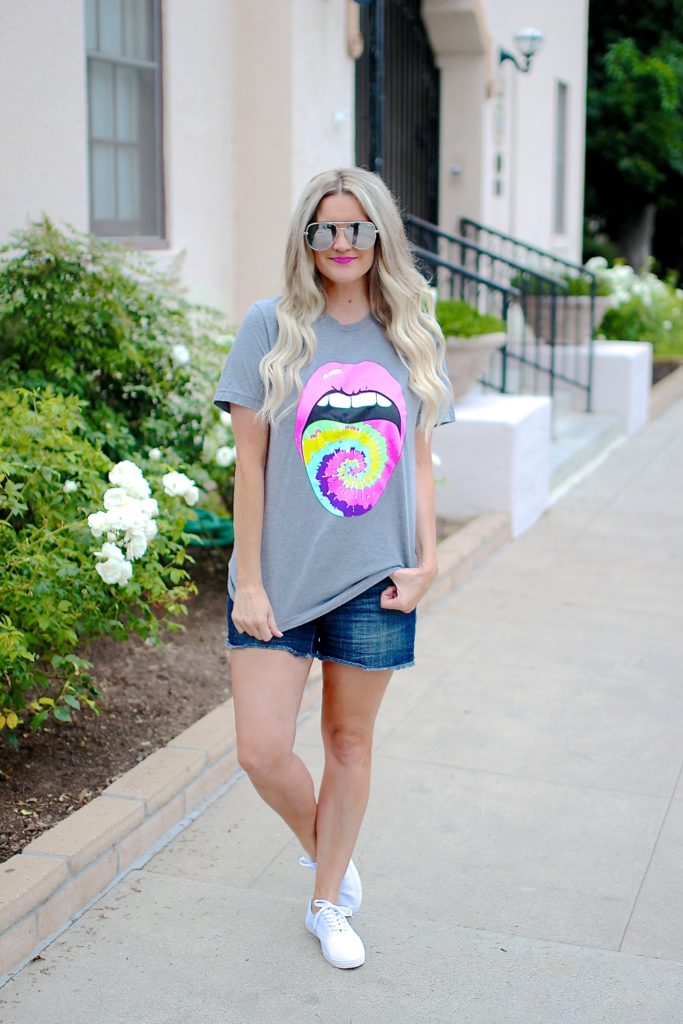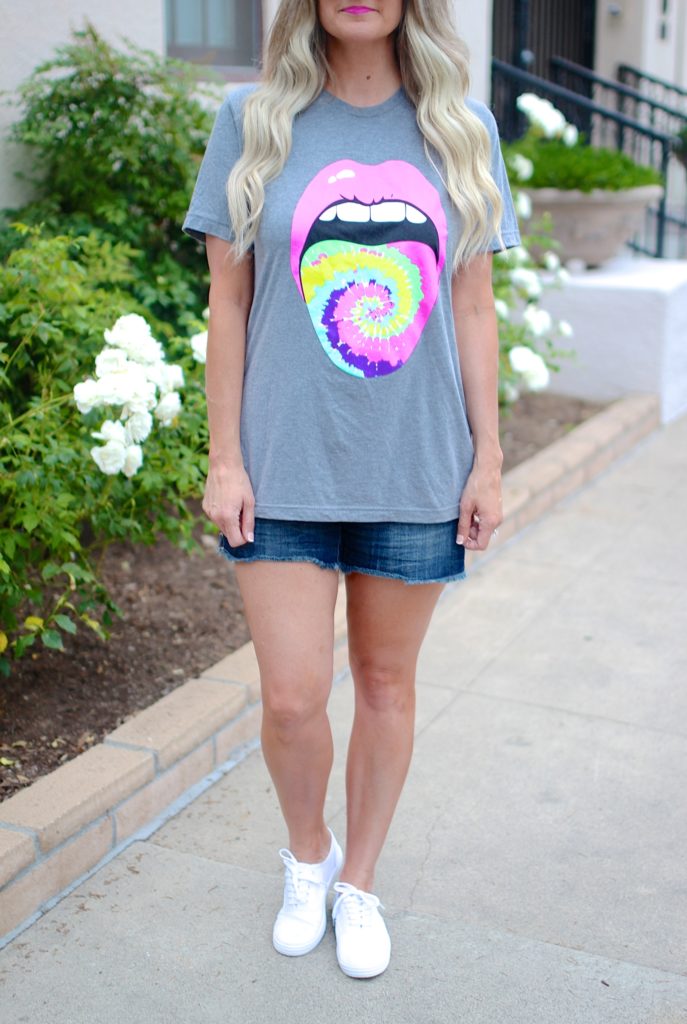 Tee: Vici | Shorts: Kohls | Shoes: Target | Glasses: Quay
Graphic tees are a summer fave for me. They're always fun, and let's face it – we're all in need of a little FUN right now. I love that they literally go with anything; pants, skirts, shorts, or denim.
What about you? Are you a fan of this trend? I'd love to hear. Hope you're all enjoying your summer, thanks so much for stopping by! XO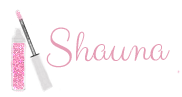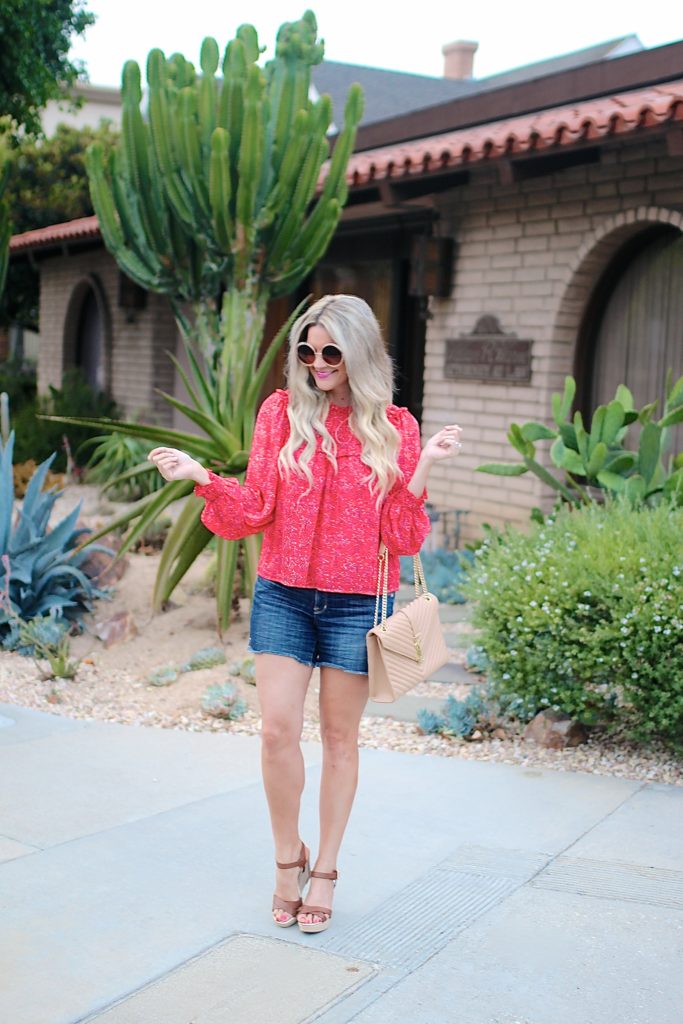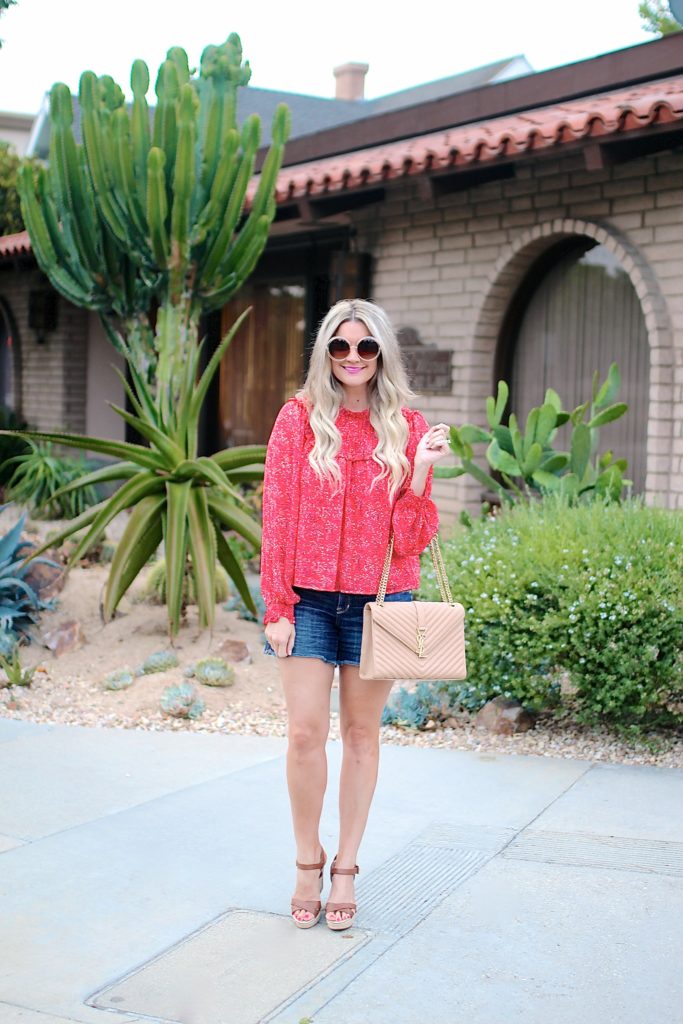 Top: Vici | Shorts: Kohls | Shoes: old (similar) | Glasses: Chloe | Bag: YSL
This top is so summery and so romantic! 
I love these kind of dressy tops paired with shorts, and I seem to gravitate to this type of look every summer.
So simple. So chic.
Something about this color makes me excited for fall too. What…too early to start thinking about pumpkins & sweaters??! 😉
Hope you guys had a great 4th, thanks for reading! xo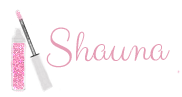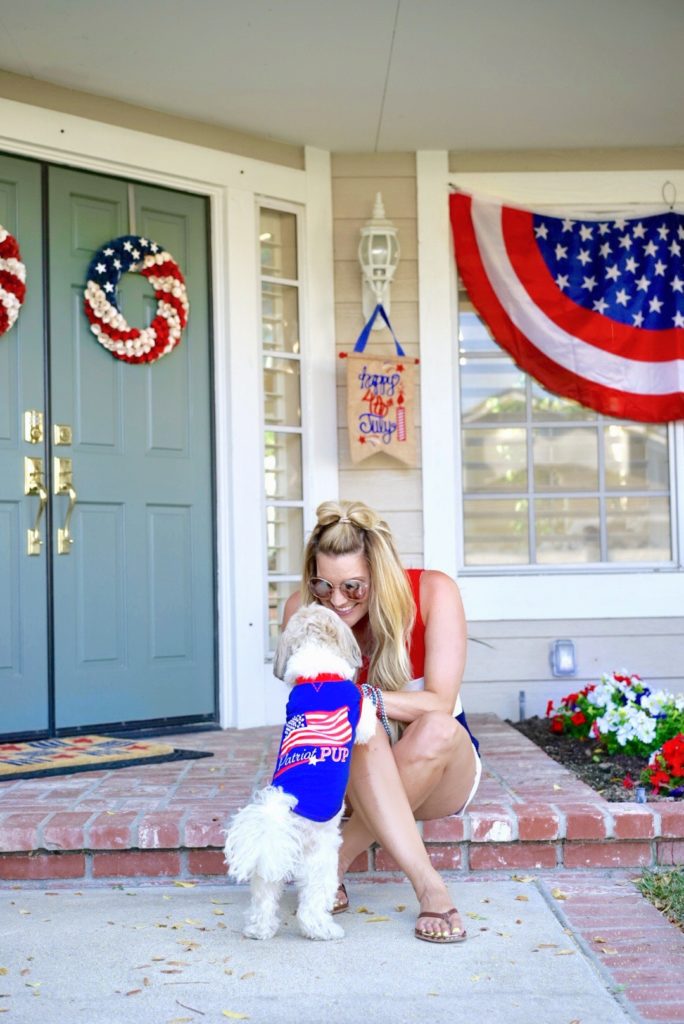 ♥ ♥ ♥ ♥
Spread the blanket
Fire up the grill
Pour a cold cocktail
Watch the fireworks
And of course…put on that red, white & blue!
Happy 4th of July!
♥ ♥ ♥ ♥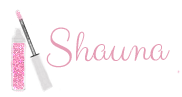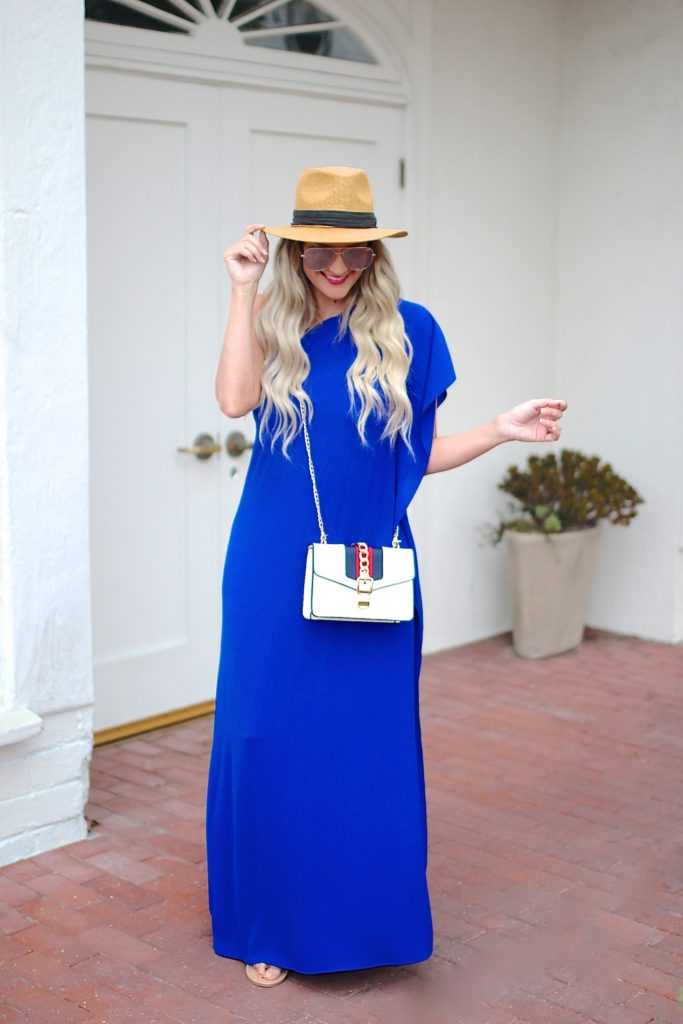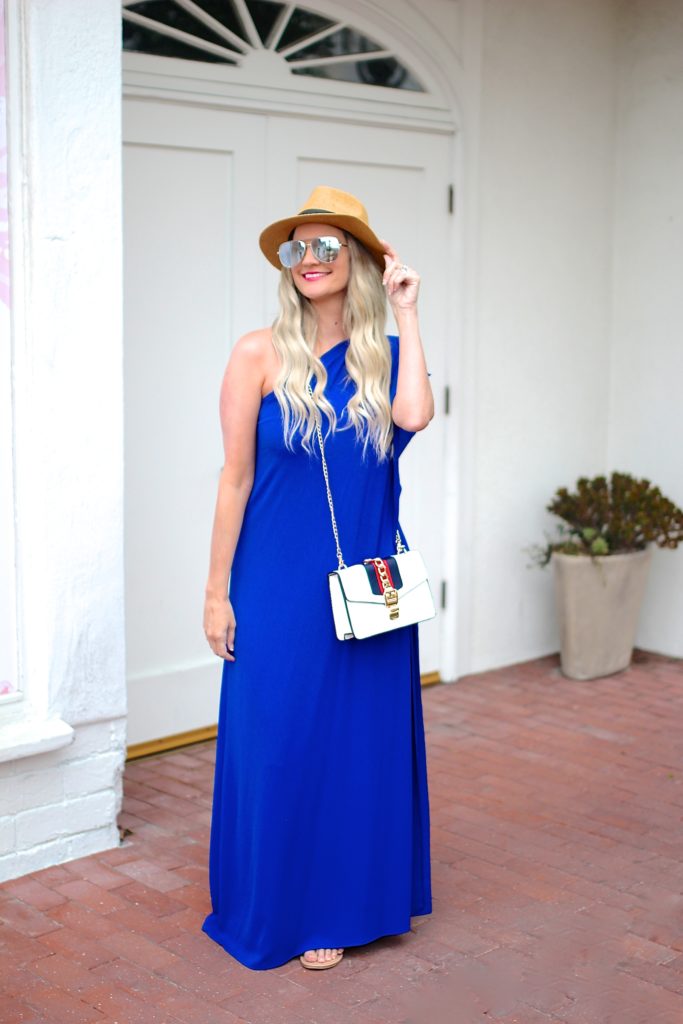 Dress: Vici | Hat: Target | Glasses: Quay | Bag: Gucci
The 4th of July is one of those holidays that puts most people in a great mood; between the hot dogs, cold cocktails, and fireworks – it's a day that's special to me and always leaves the biggest smile on my face!
What do you guys have planned for the 4th? We are still abiding by the 6ft apart social distancing thing, so our plan will be a very low-key visit with family on the lawn…and mandated masks, of course 🙂
♥ Have a great weekend! ♥