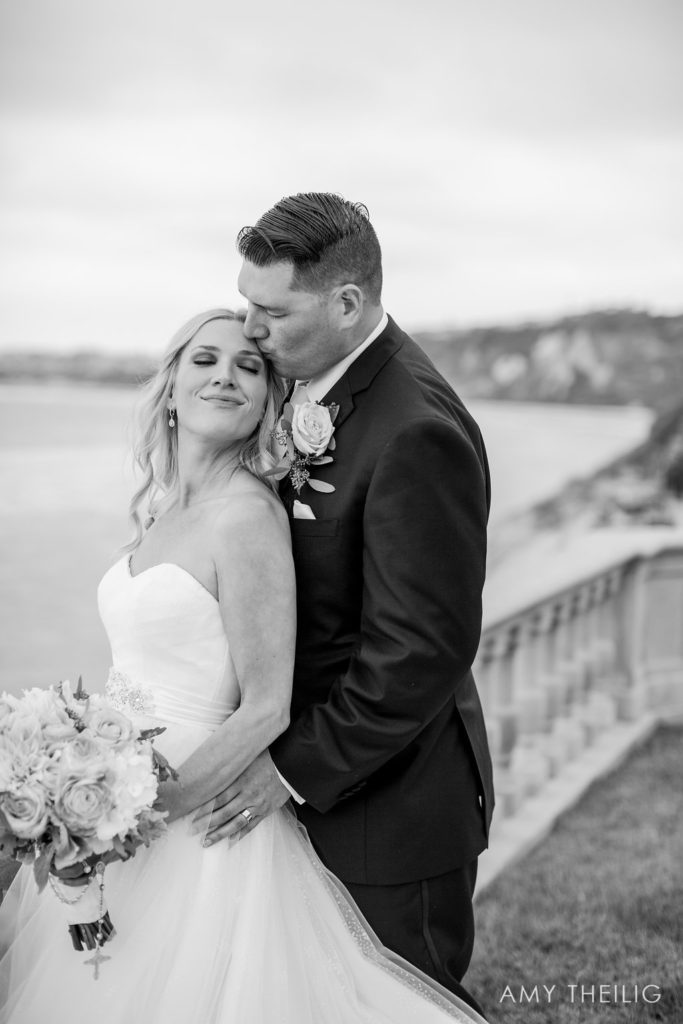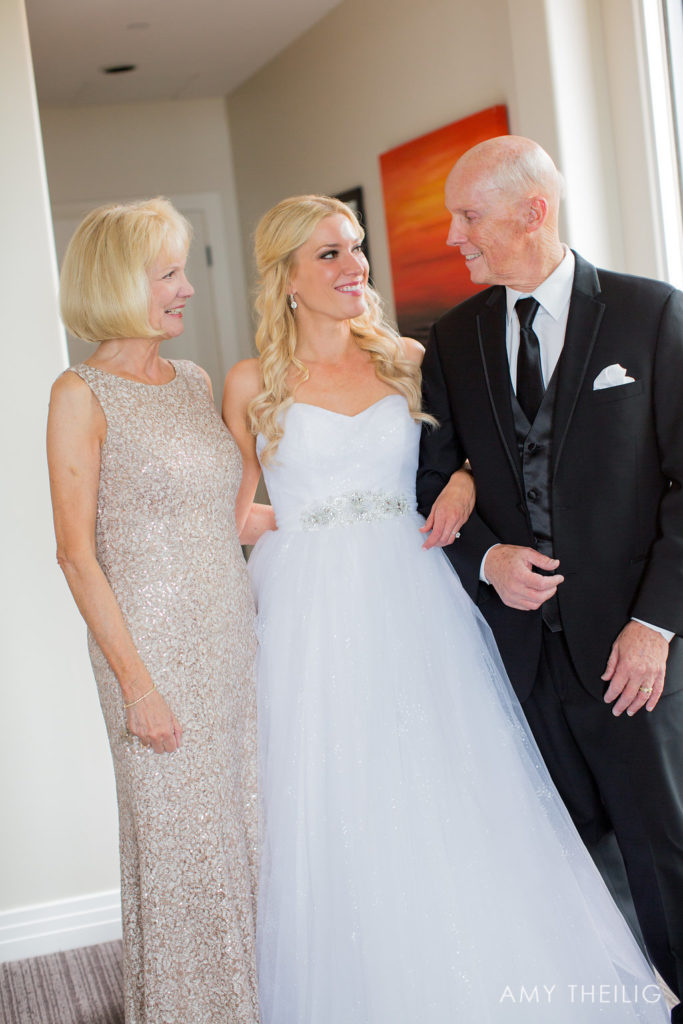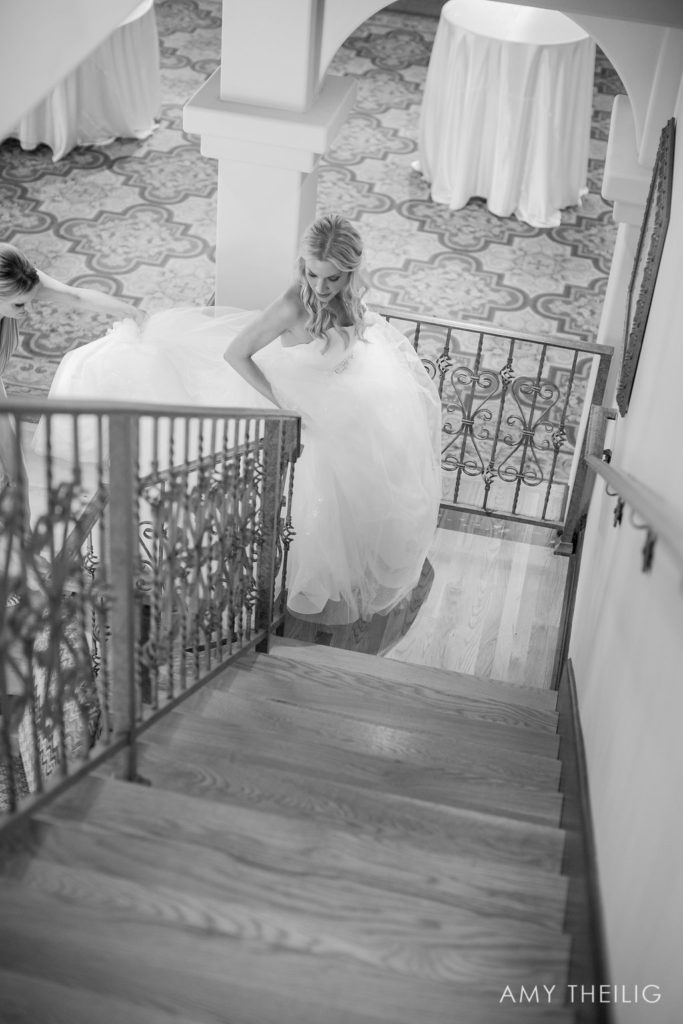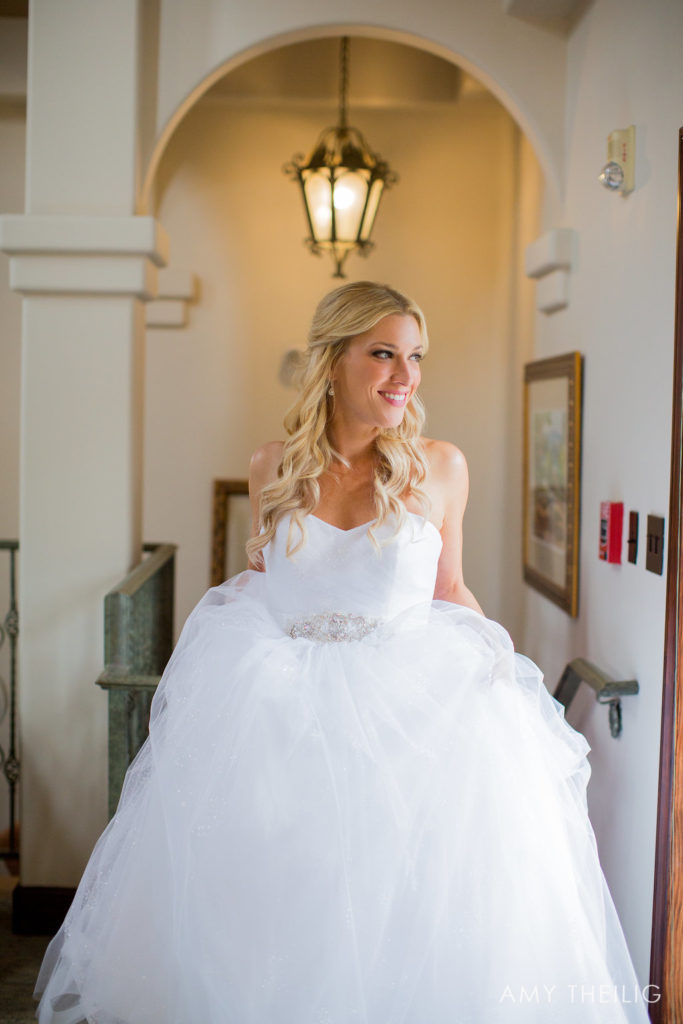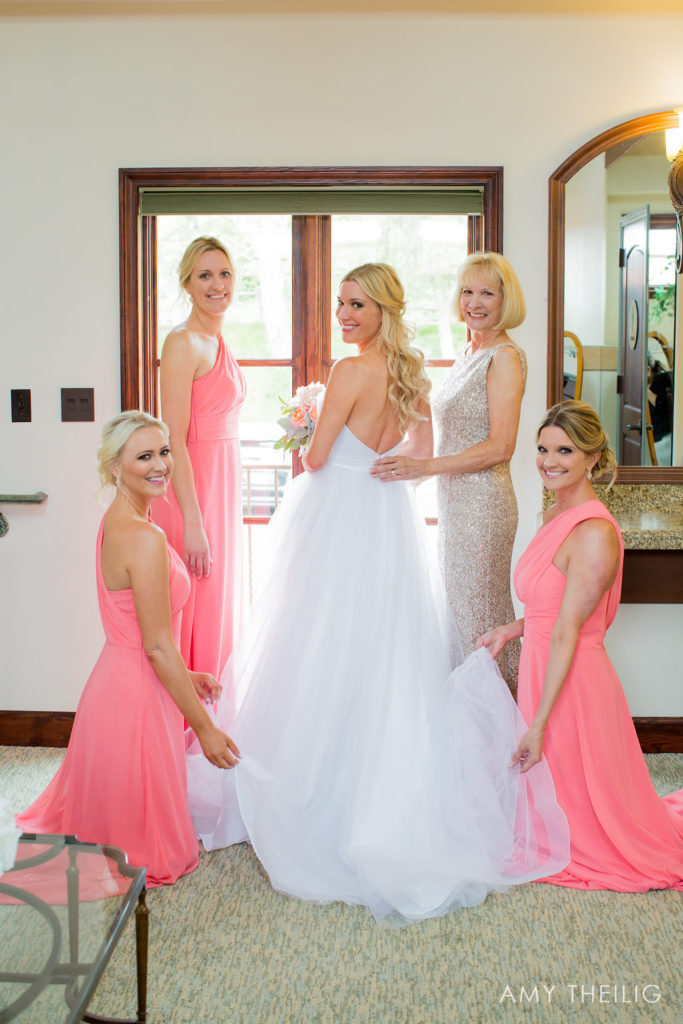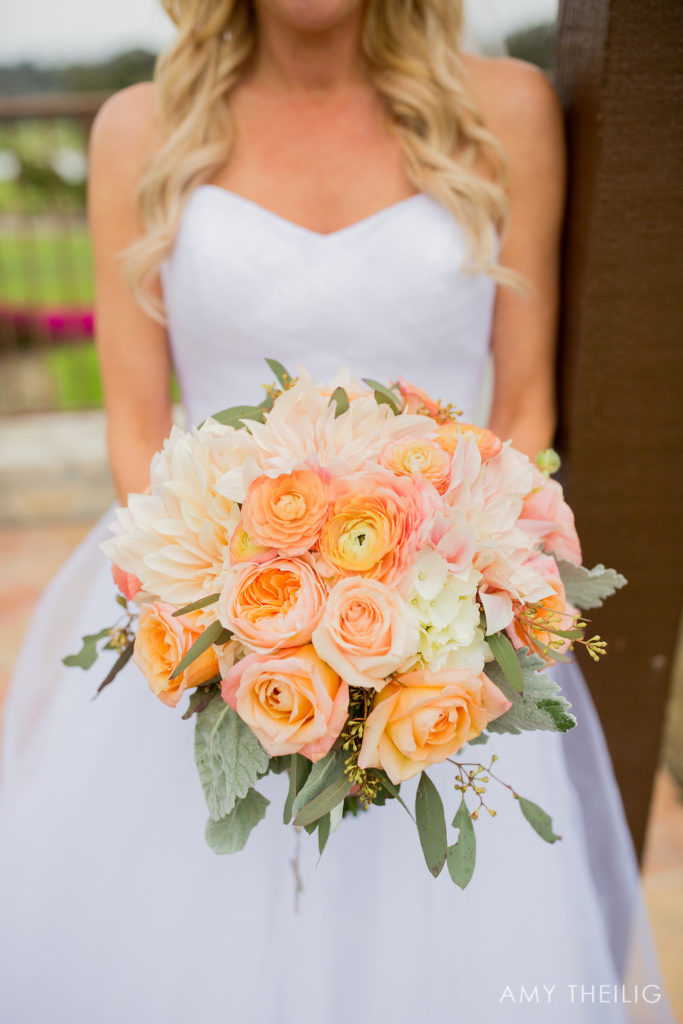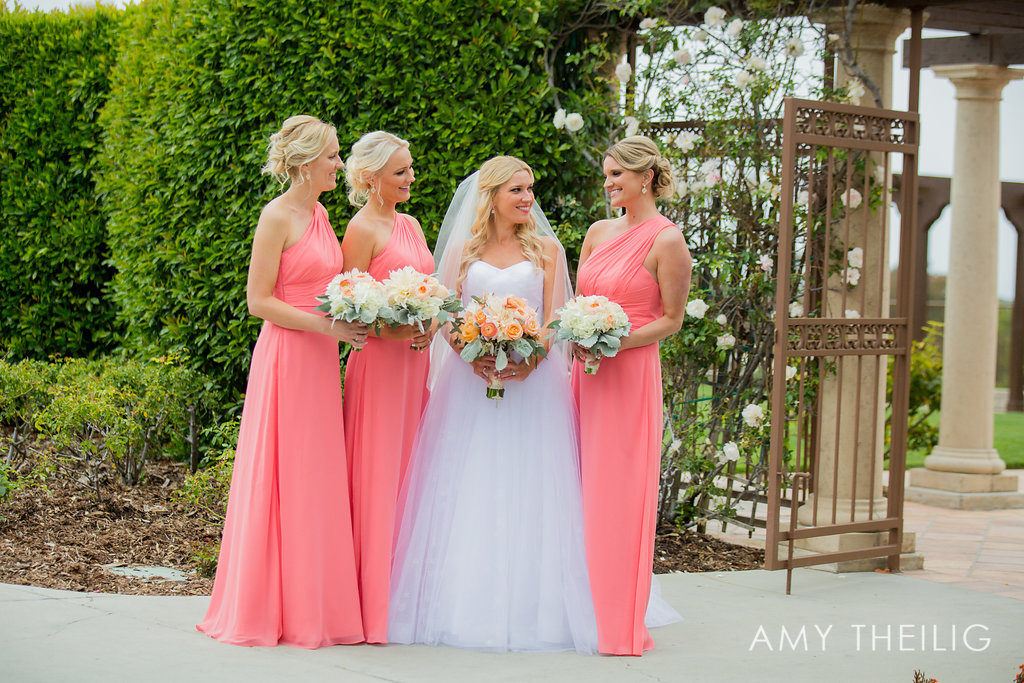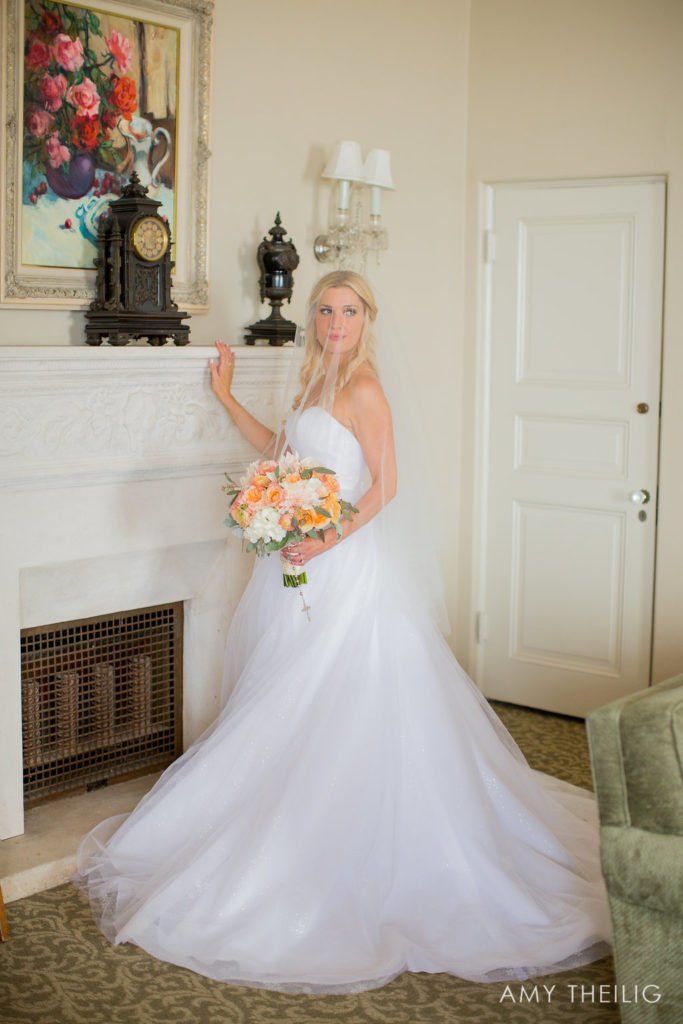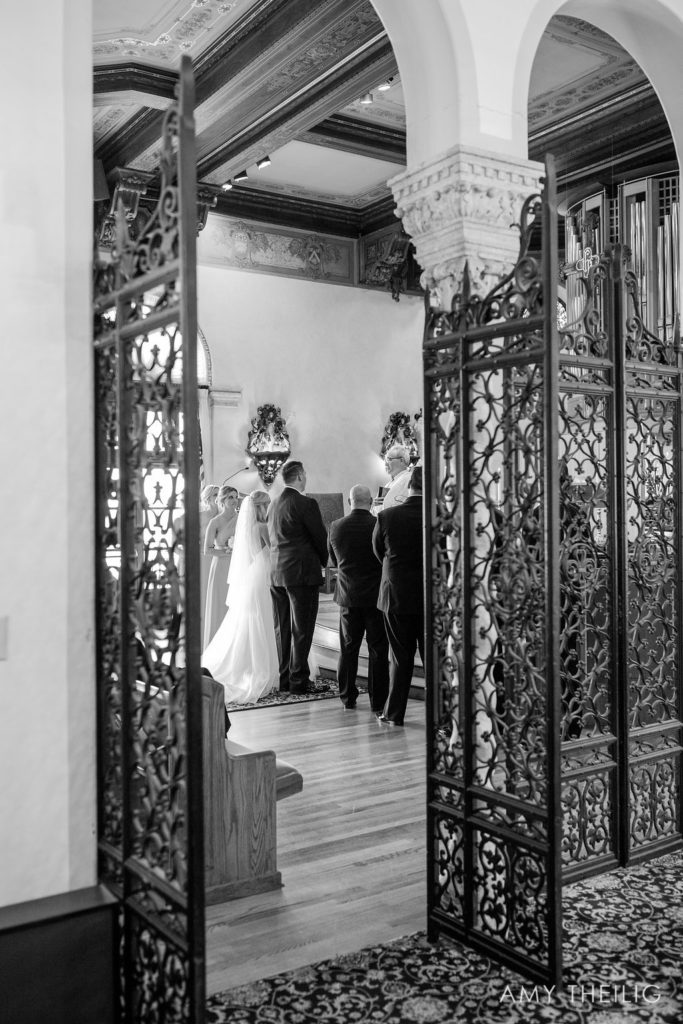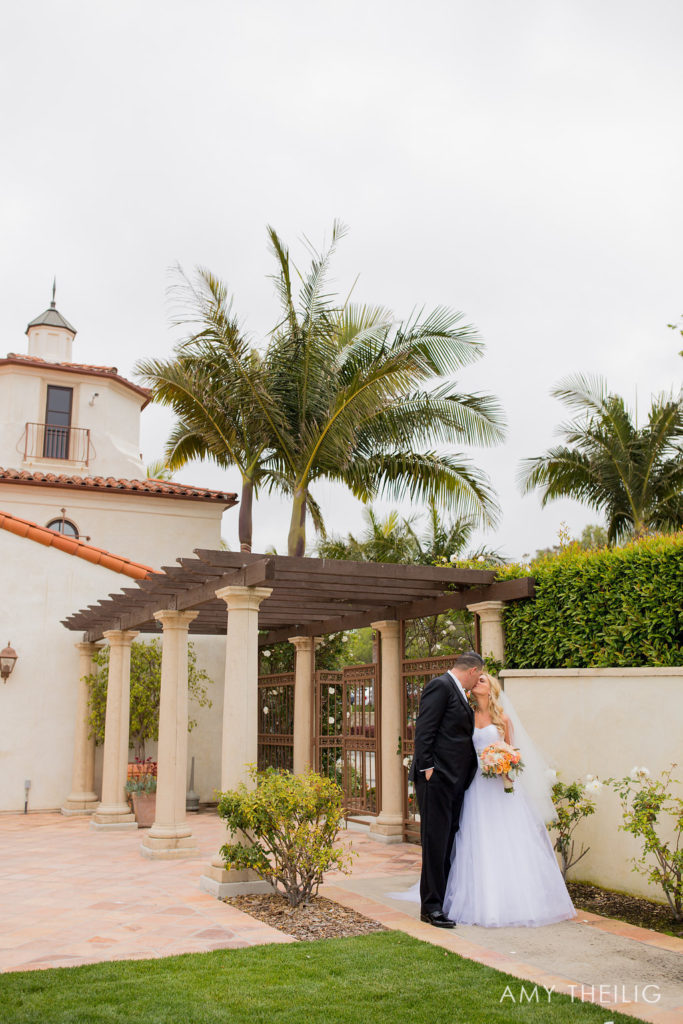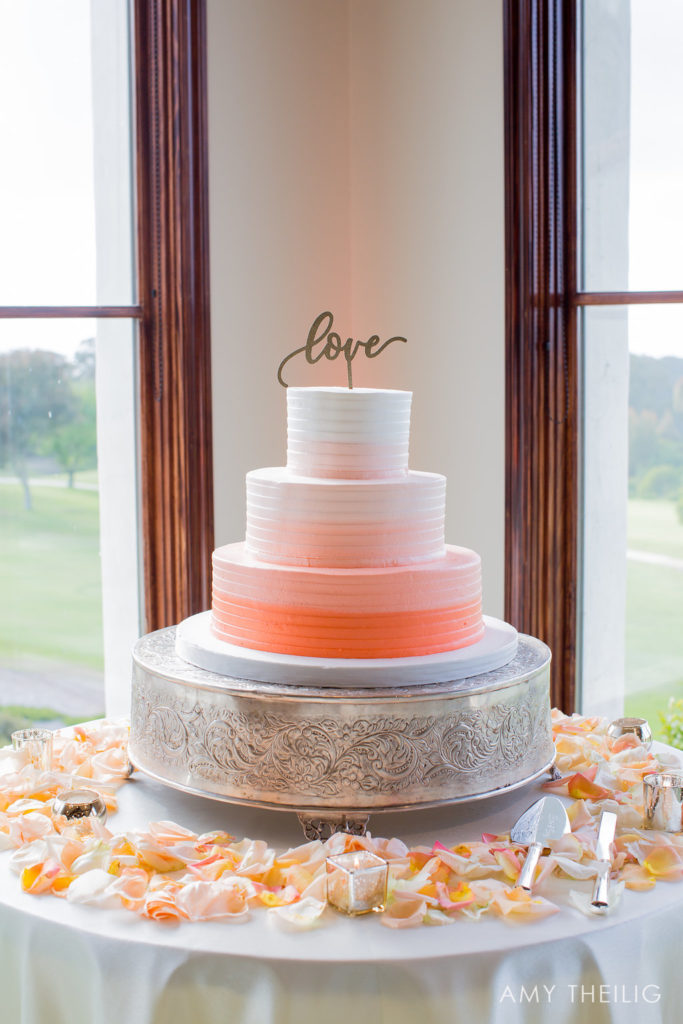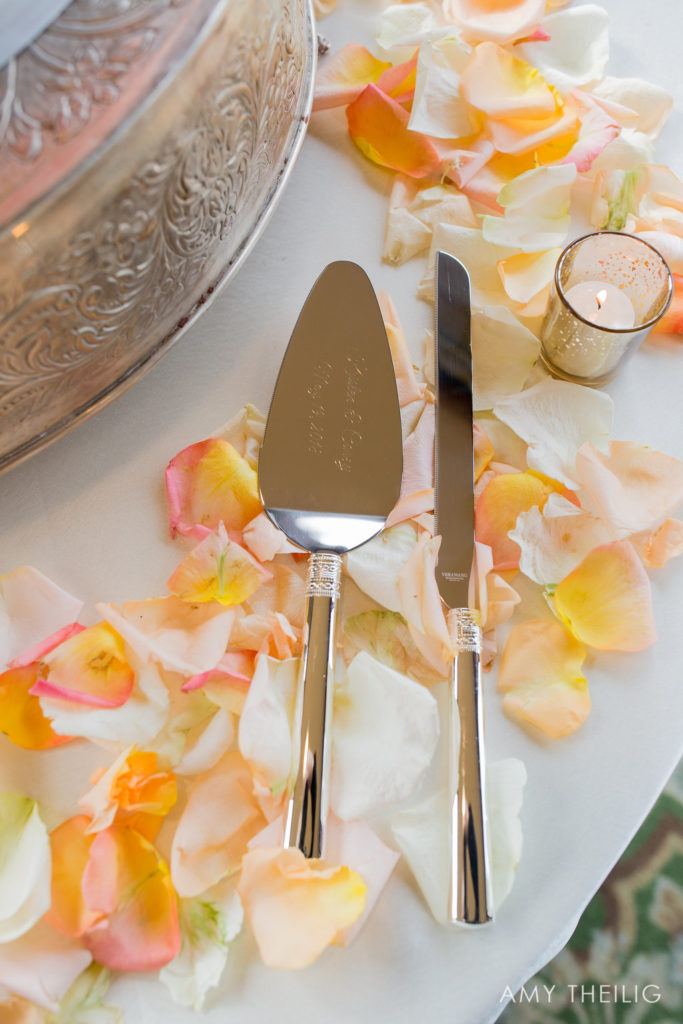 I can't believe it's been 2 months since my sister's BIG day! And what a beautiful day it was. We had the most amazing time celebrating the Bride & Groom, and I think all of us can agree that we never wanted the night to end. I don't think I've danced so much at a wedding before (besides my own!). The dance floor was filled with just the best energy! And can we talk about her custom made tennis shoes? She wore them the entire day/night…so I can safely say hers were the only feet not hurting by midnight 🙂
Congratulations, Kristen & Corey!
Wishing you a lifetime of absolute love, happiness & adventure!
♥ ♥ ♥ ♥
Location: Neighborhood Church & Palos Verdes Gold Club
Wedding Dress: Casablanca Bridal
Bridesmaid Dresses: Azazie
Tuxes: Men's Warehouse
Flowers: Mutsuko Florals
Photography: Amy Thelig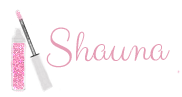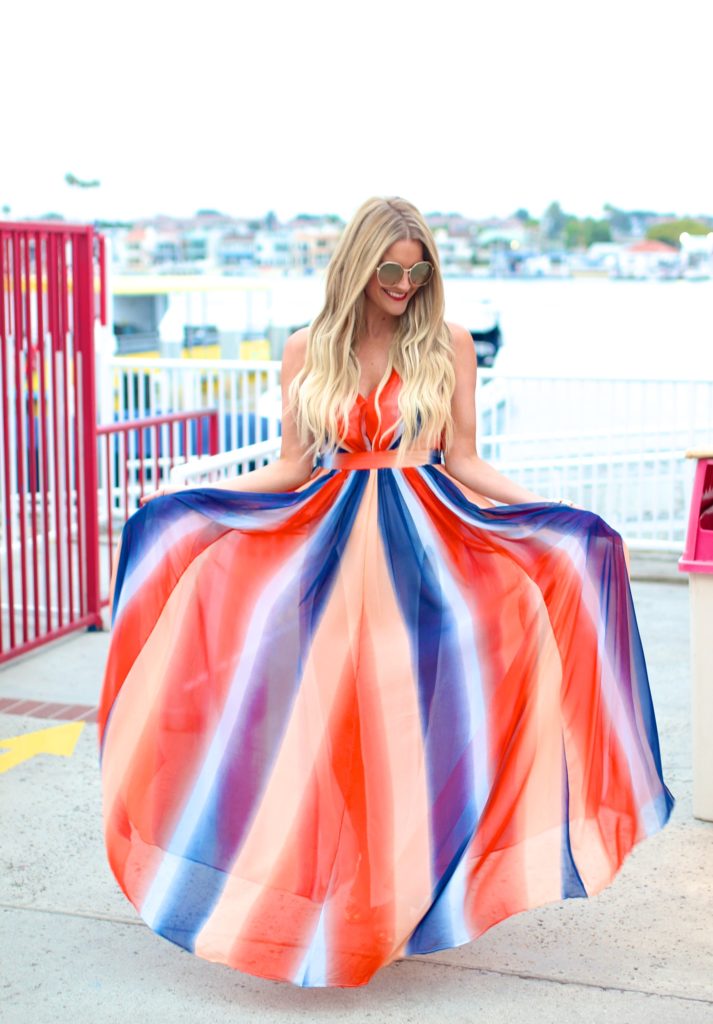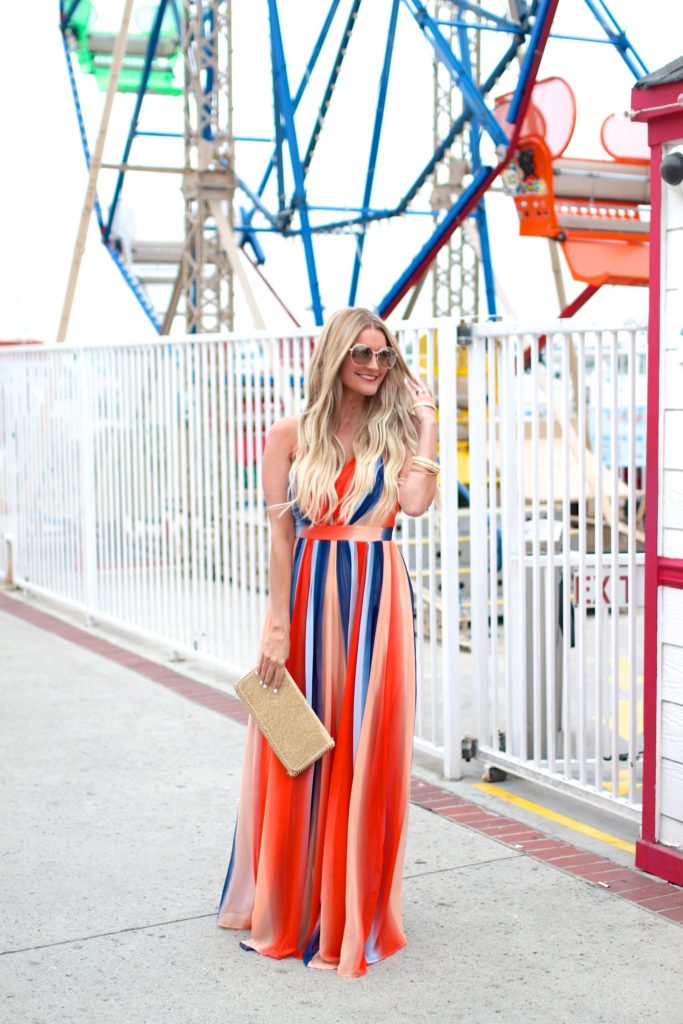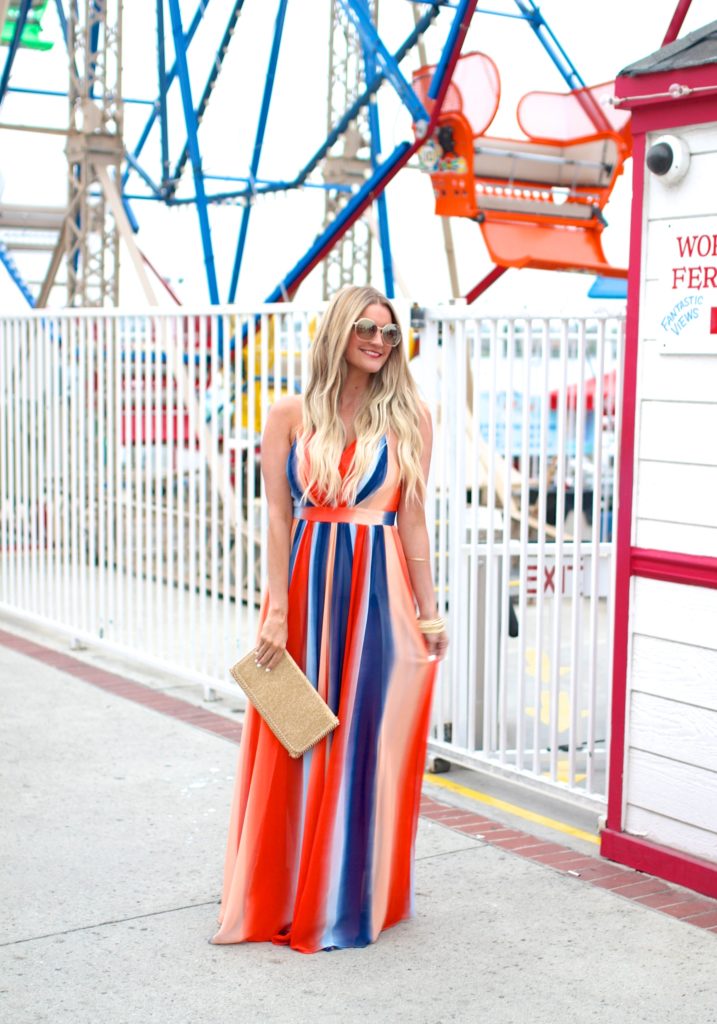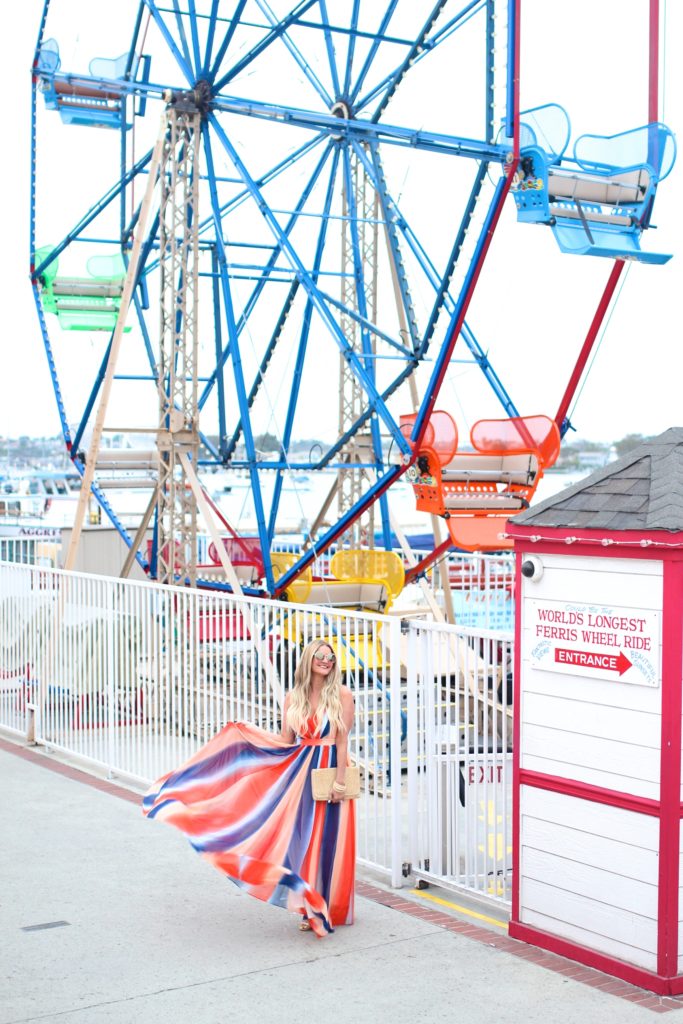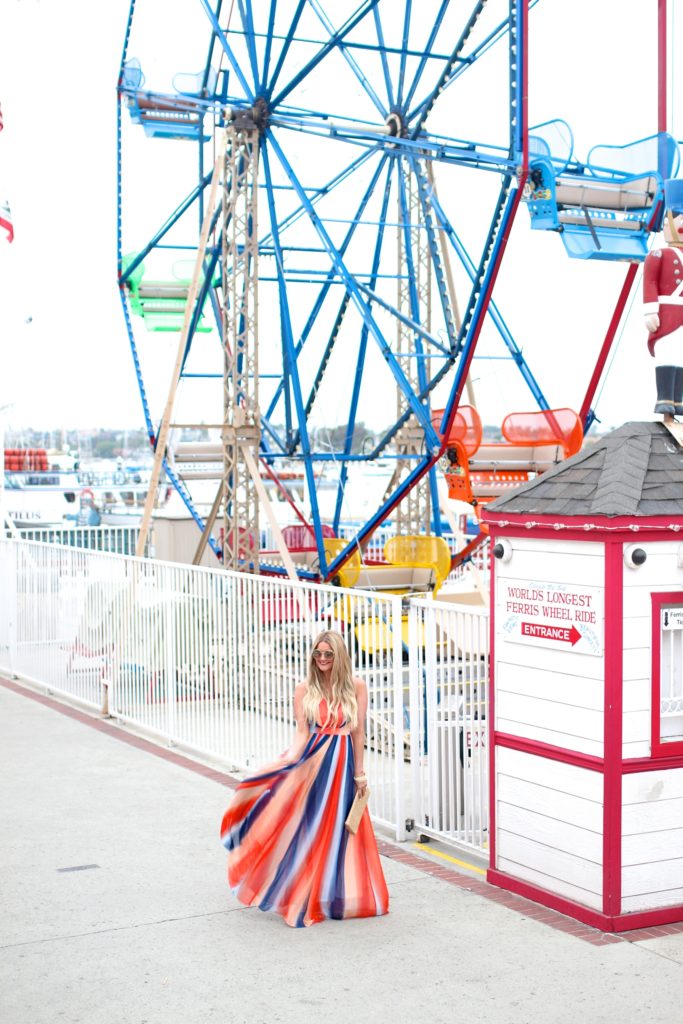 Dress: Red Dress Boutique | Clutch: old (similar) | Glasses: old (similar)
I think everyone has that one emoji they use most often and for me, it's always been the rainbow. So this dress felt like a natural fit FOR SURE.
But seriously, I love wearing bright colors and maxi dresses, so combining the both of them felt like the ultimate fashion duo. Hard to have a bad summer day in this fun little number, right?!
Happy Monday friends, and thanks for reading!  I'll be sharing photos from my sister's wedding on Thursday, so hope to see you then XO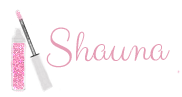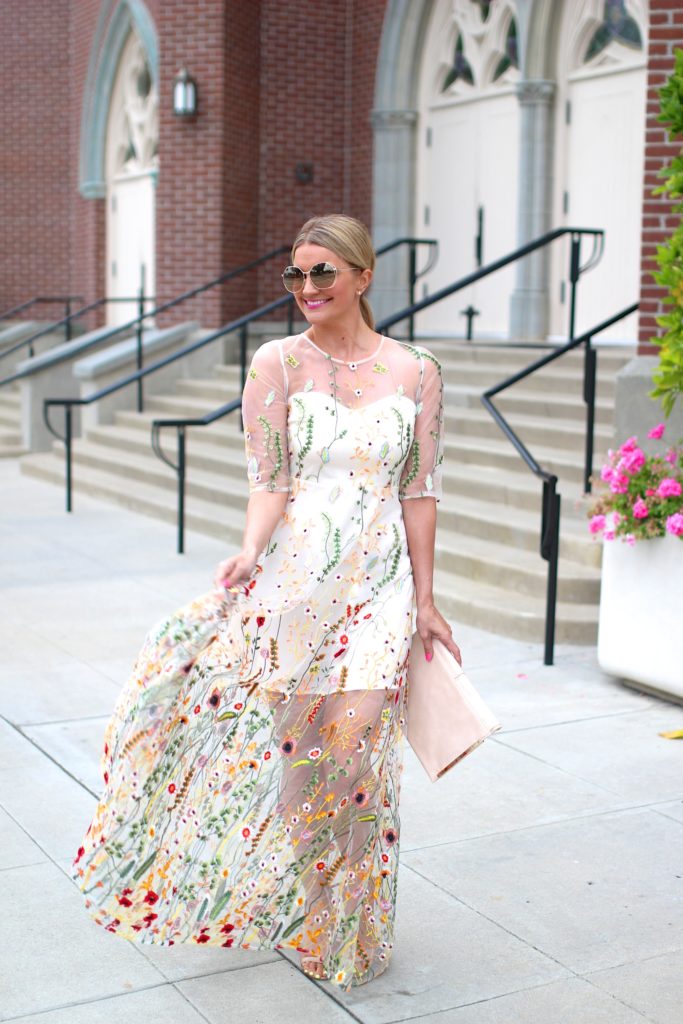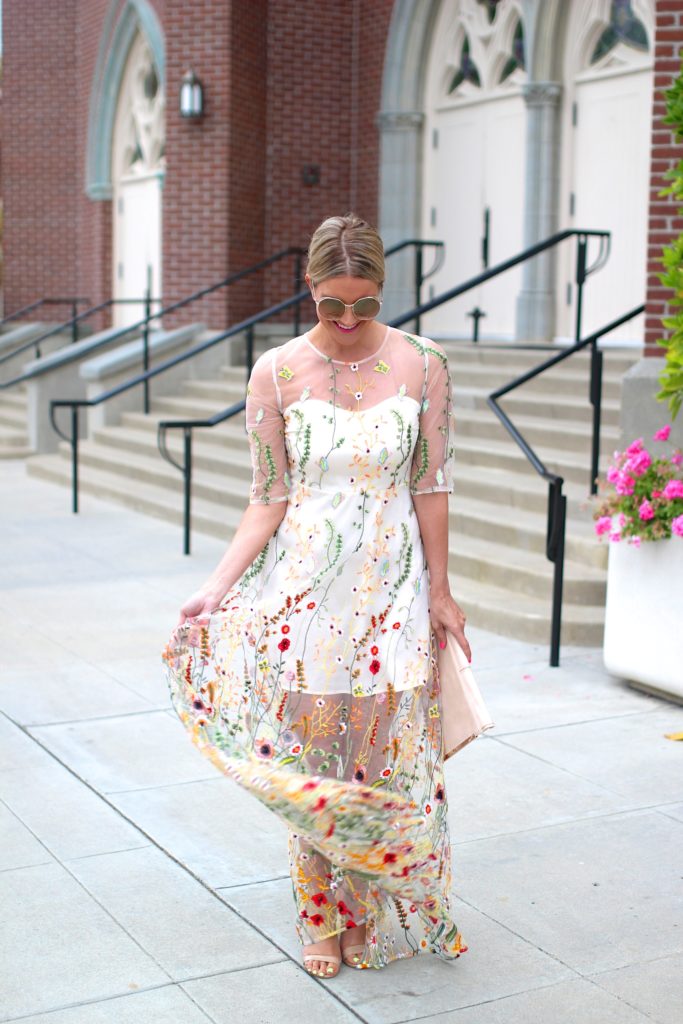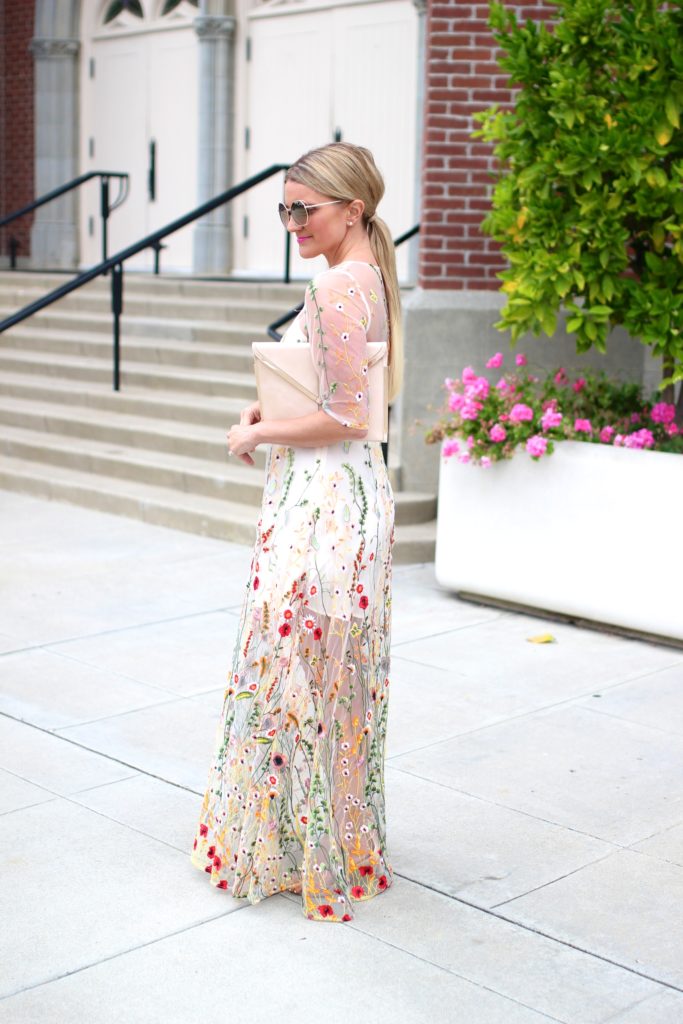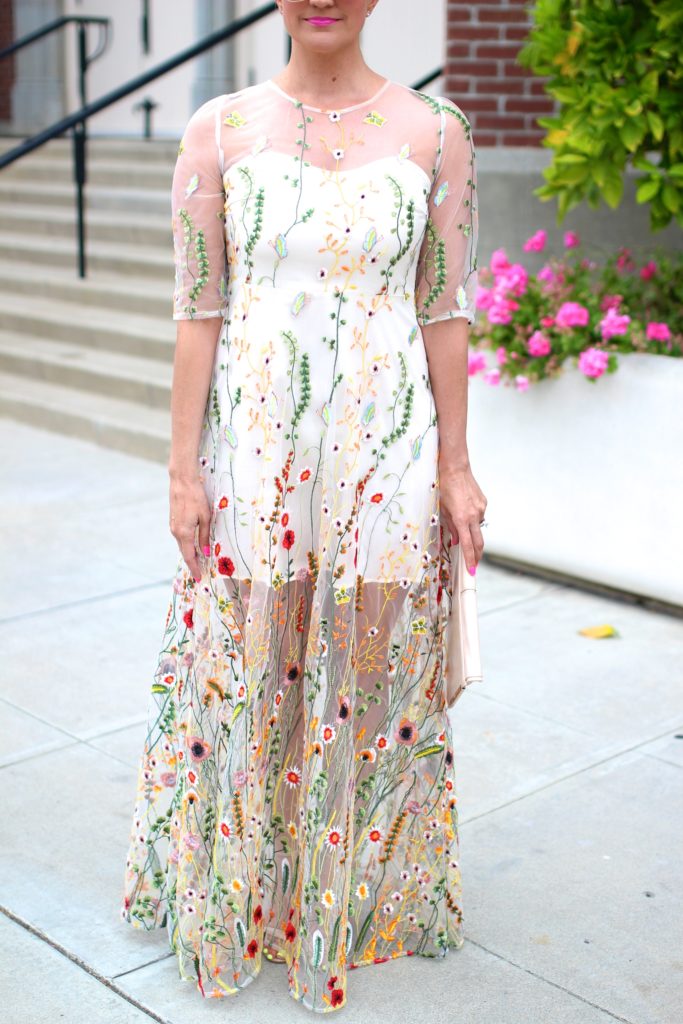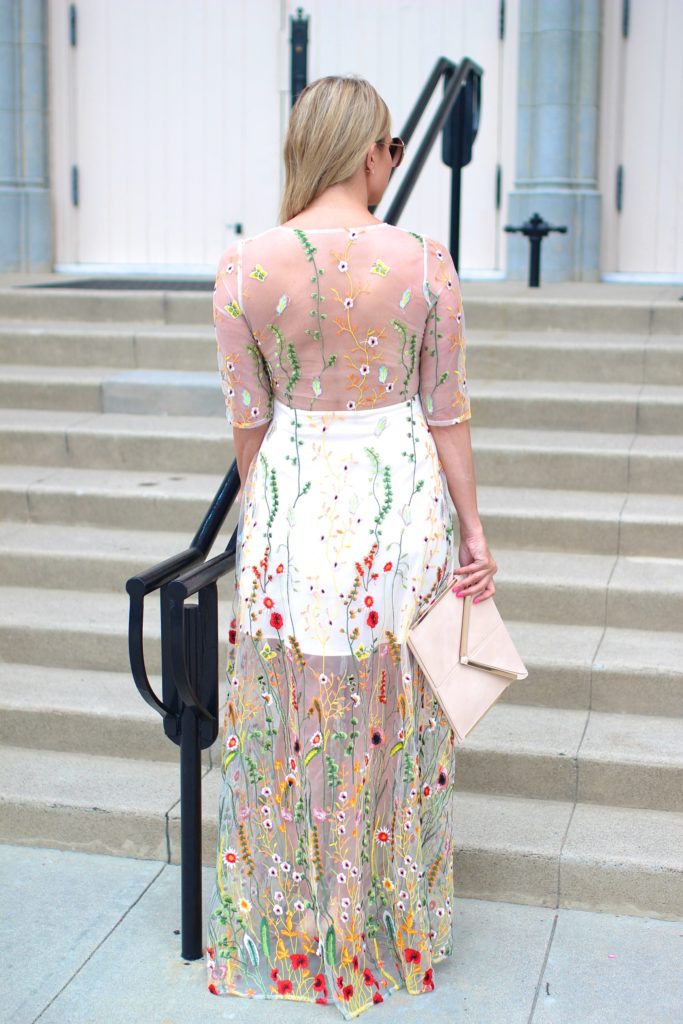 Dress: Red Dress Boutique | Heels: Steve Madden | Glasses: old (similar) | Clutch: old (similar)
Switching things up today with a different kind of maxi dress. Embriodery, mesh & textures – OH MY! Never have I ever seen a piece so special and so perfect for a place in my closet. It really is one of the most magical dresses I own!
Thanks for stopping by, guys! What are you up to this weekend? We are headed down to the San Diego Zoo, now that it's cooled down a bit. What a week it has been here. Not only hot, but now humid too. UGH. Anyways, excited to see the cute animals this weekend, especially the giraffes! I melt when I see those faces! 
See you Monday! XO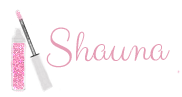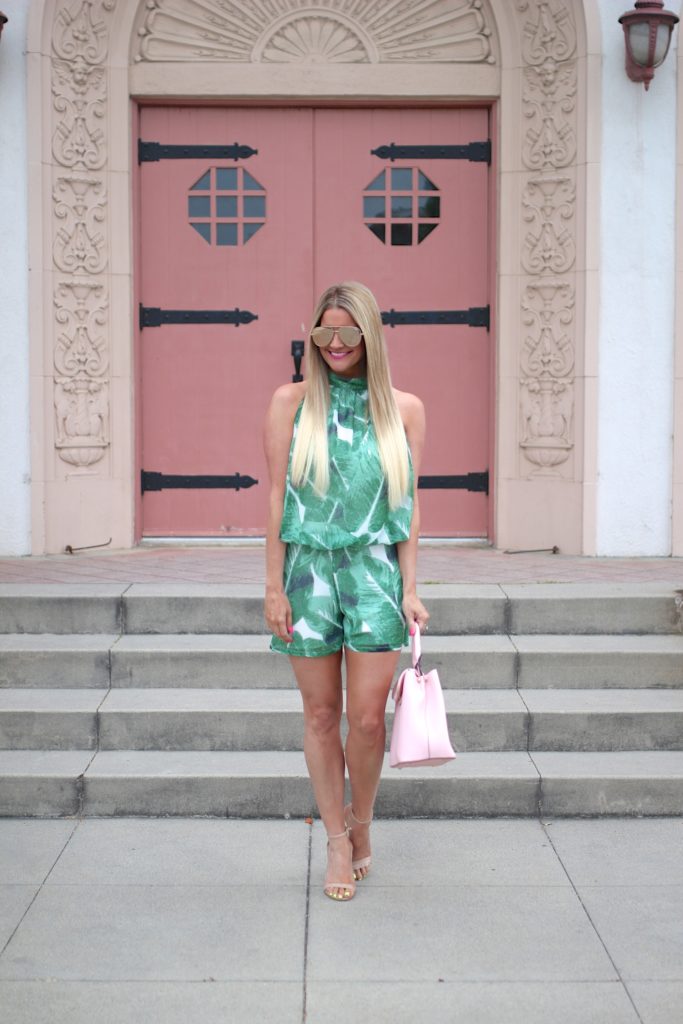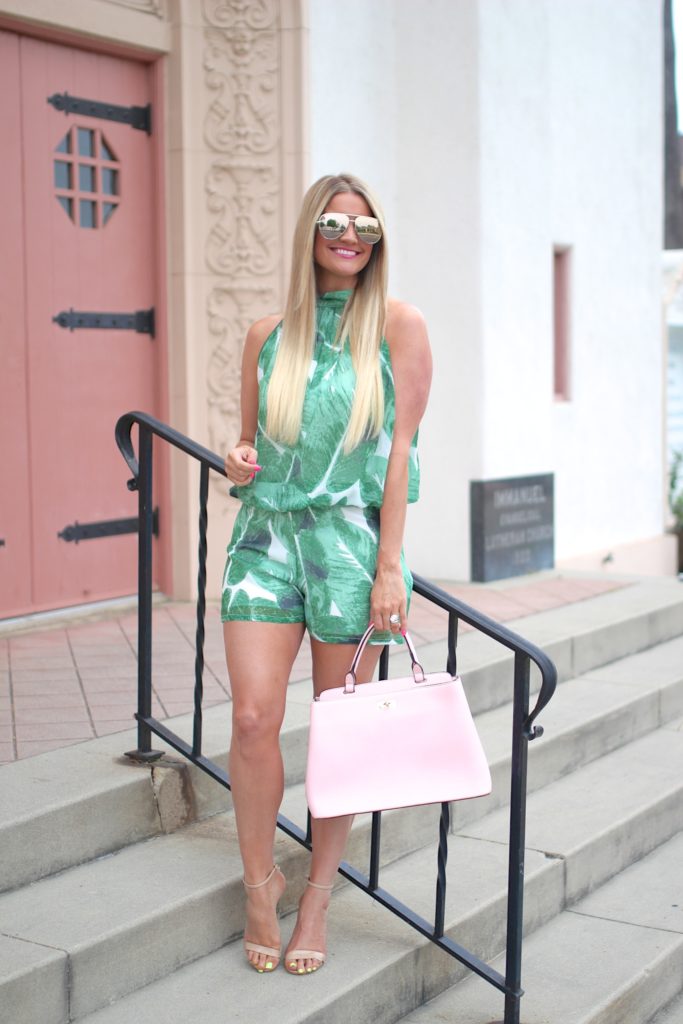 Romper: Nordstrom | Heels: Steve Madden | Bag: old (similar) | Glasses: Quay
Another day, another romper. I know…so predictable right? But let's be honest; they are the easiest to throw on and style during the hot summer months. And unfortunately, since I don't have any tropical travel plans ahead of me, I am choosing to live vicariously through my wardrobe!
And speaking of hot summer months – HOLY HOT – Orange County is finally getting that heat wave the East Coast has been dealing with. On Friday it was 120 at the house! Luckily it's a dry heat…don't know WHAT I would do if it were humid too…
Stay cool out there & thanks for stopping by!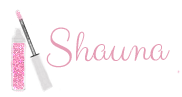 Romper: LuLu's | Heels: Steve Madden | Glasses: Quay | Clutch: old
Is there anything more chic than a crisp white outfit to celebrate warmer weather?
When it comes to May – August, you can pretty much guarantee I'll be wearing white with every outfit I put on. Seasons past, it had been mostly white denim or white accessories. But this year, I'm pulling out all the stops and ensuring that white rompers are added to my list of summer faves.
Hope you all enjoyed a wonderful 4th! We had our annual party at the house and just had the best time. It truly is my all-time favorite holiday to spend with friends & family! ♥
-xo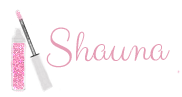 Top: ILY Couture | Shorts: old | Wedges: old (similar) | Glasses: Quay
♥ ♥ ♥ ♥
Spread the blanket
Fire up the grill
Pour a cold cocktail
Watch the fireworks
And of course, put on that red, white & blue
Happy 4th of July, friends!!