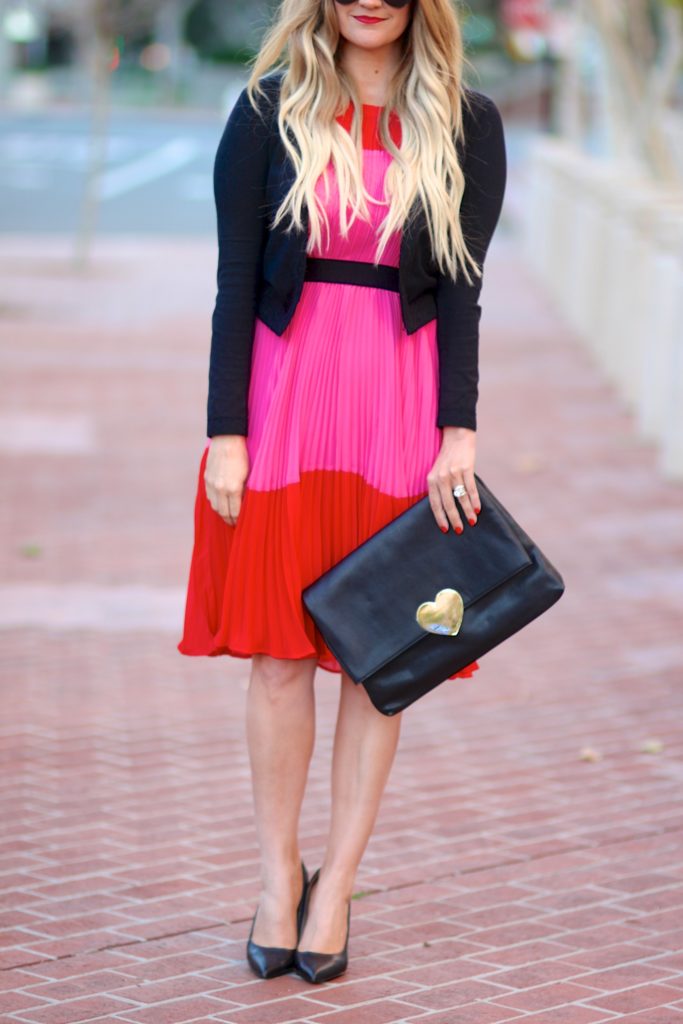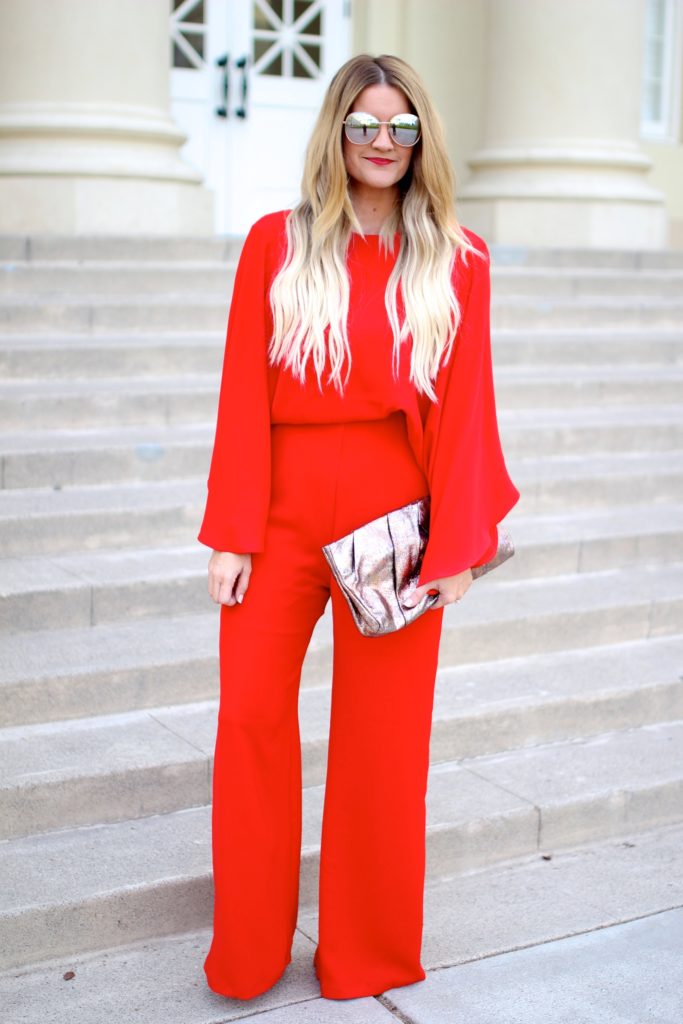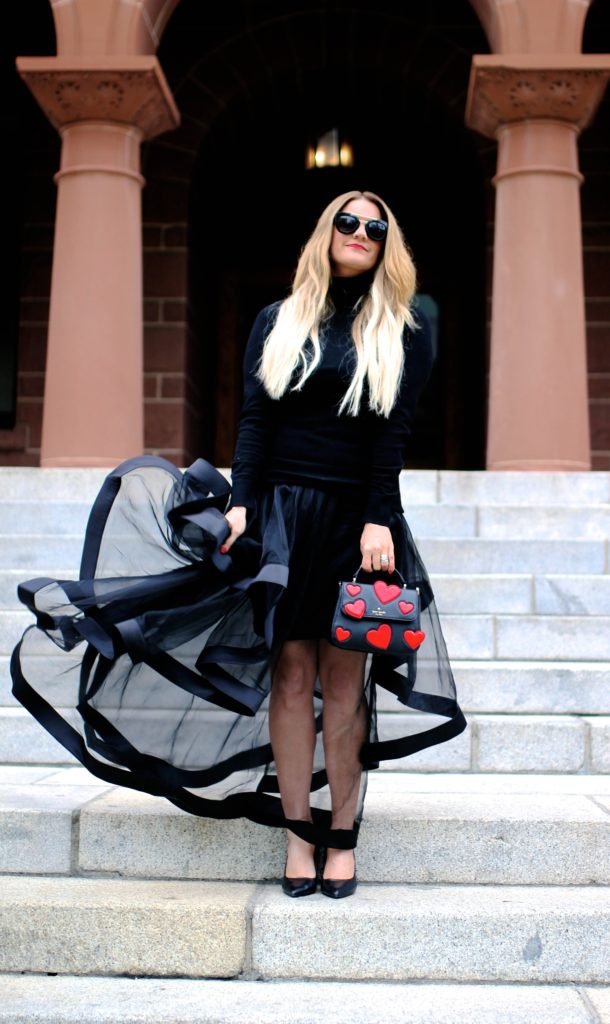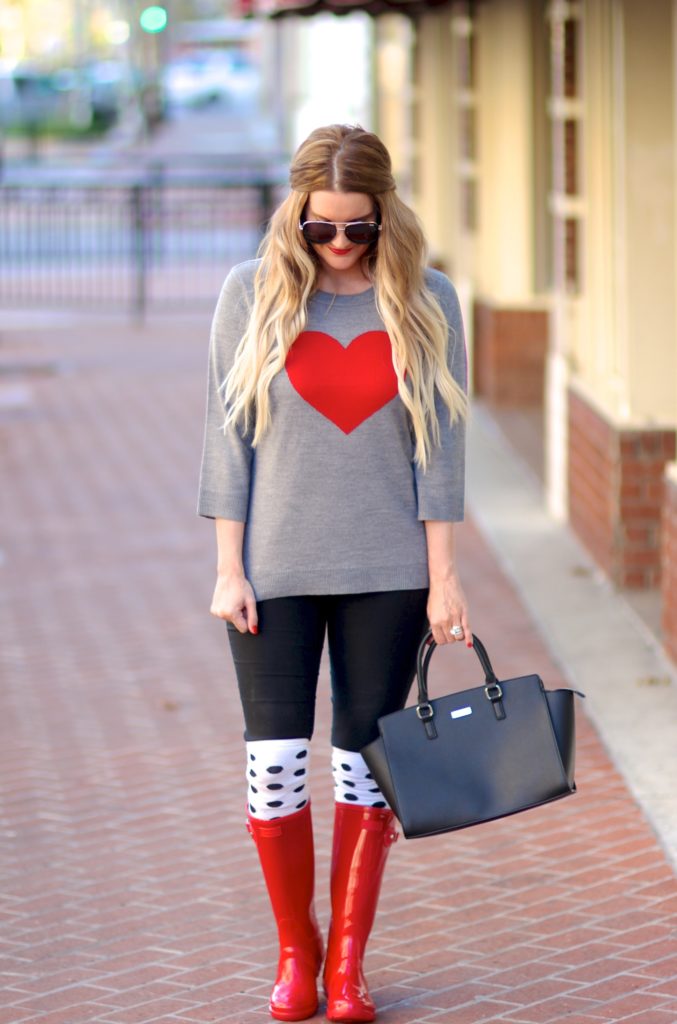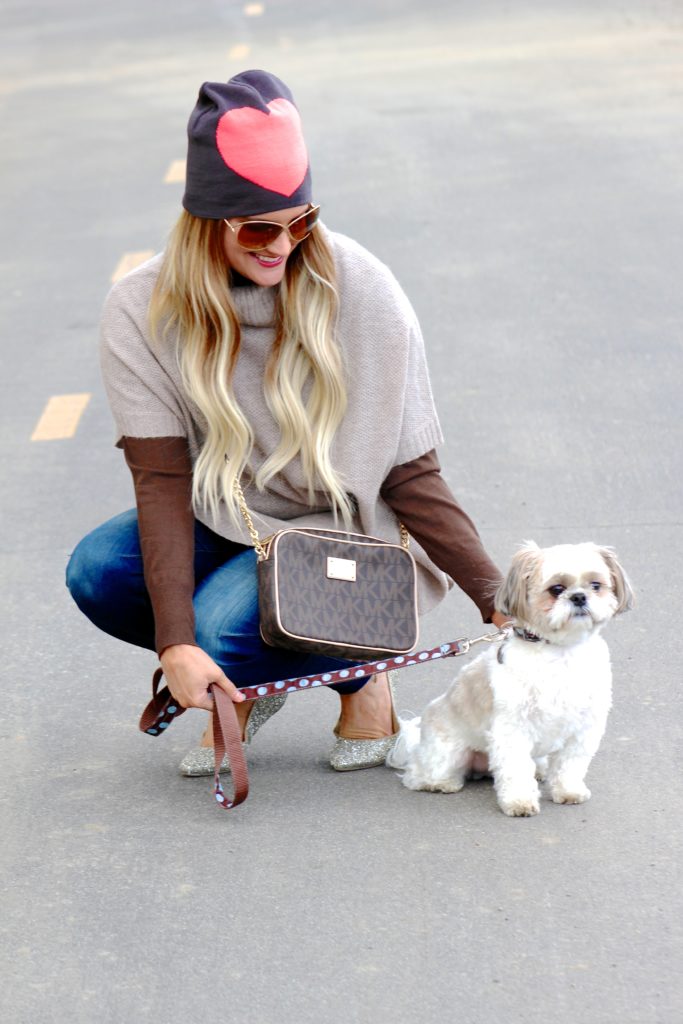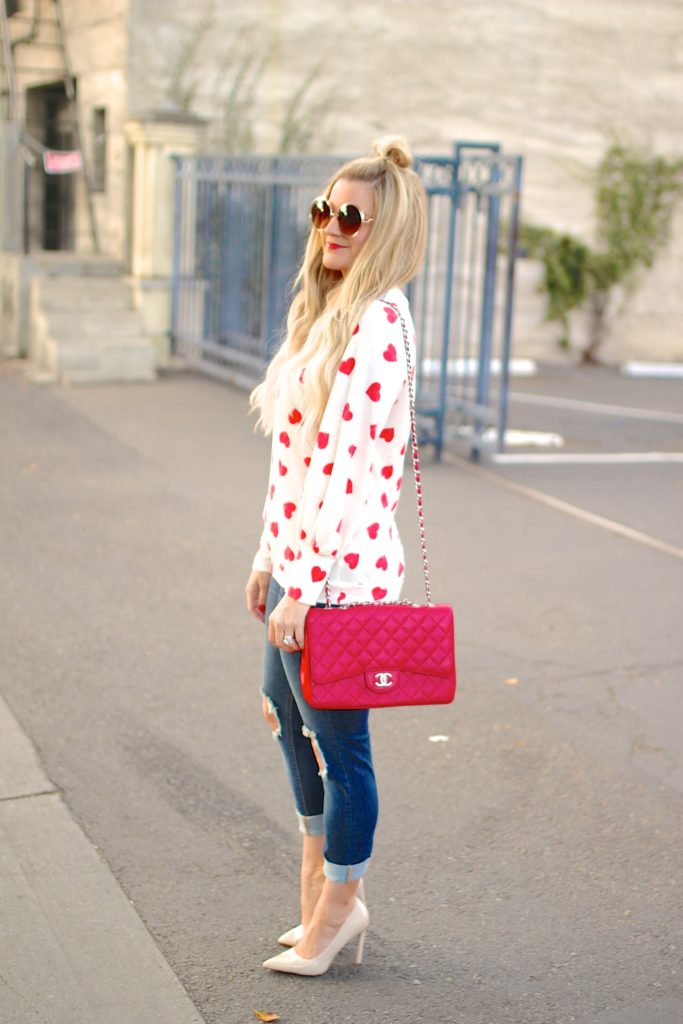 Just wanted to share a few of my favorite Valentine's looks from over the years!
I hope you and your loved one have a Happy Valentine's Day! Whether you're spending it with your significant other, best friend or furry friend, squeeze the ones you love a little tighter today.
Love & big hugs to you all! 
♥♥ XOXO ♥♥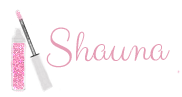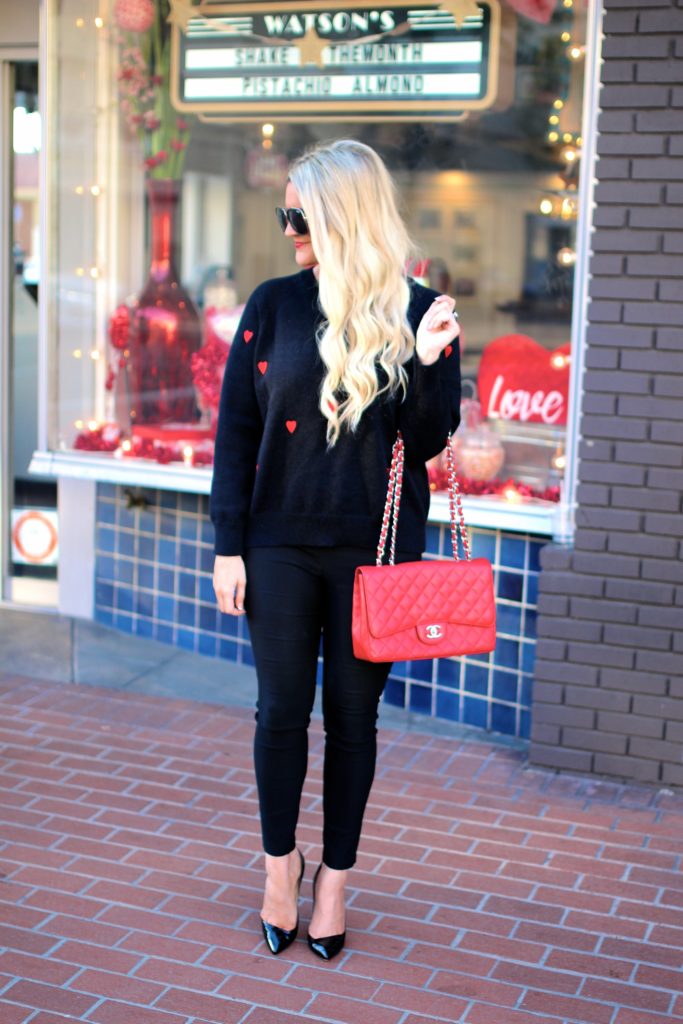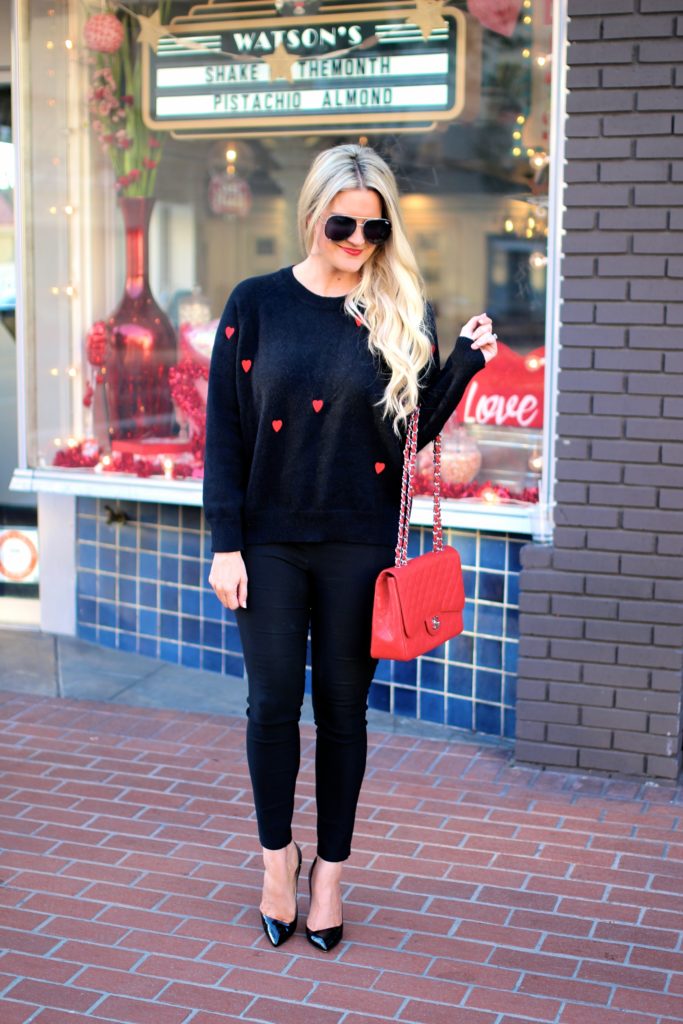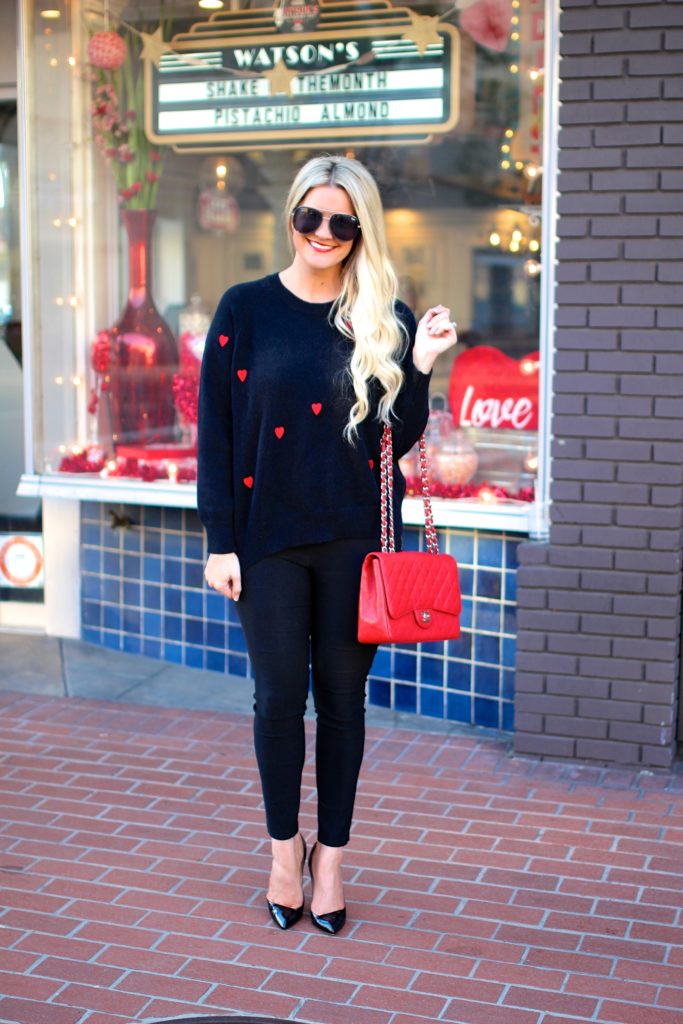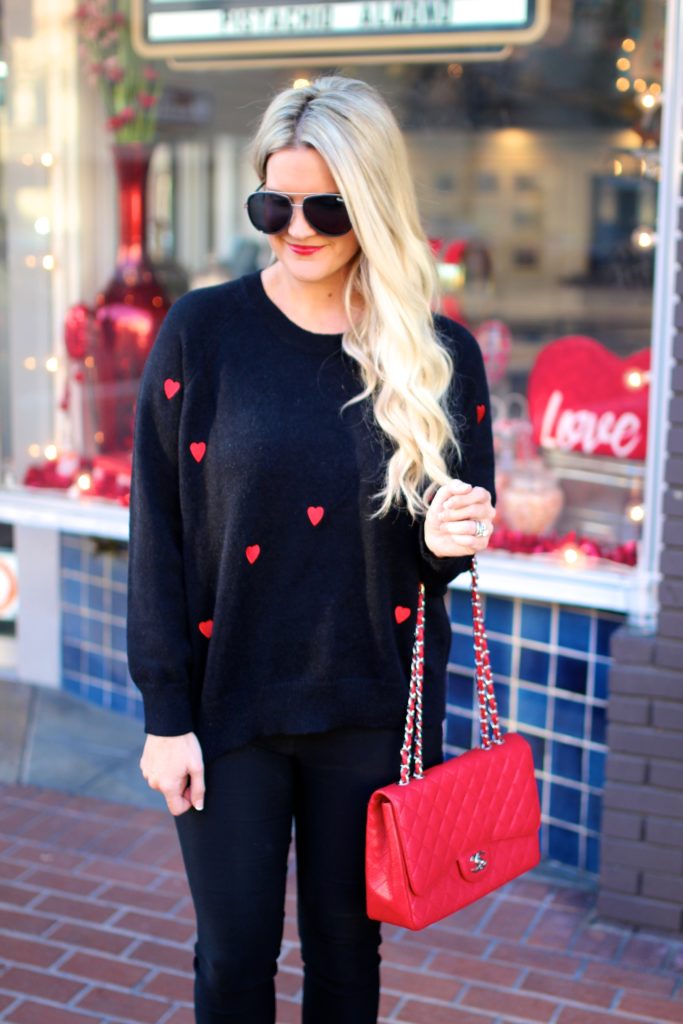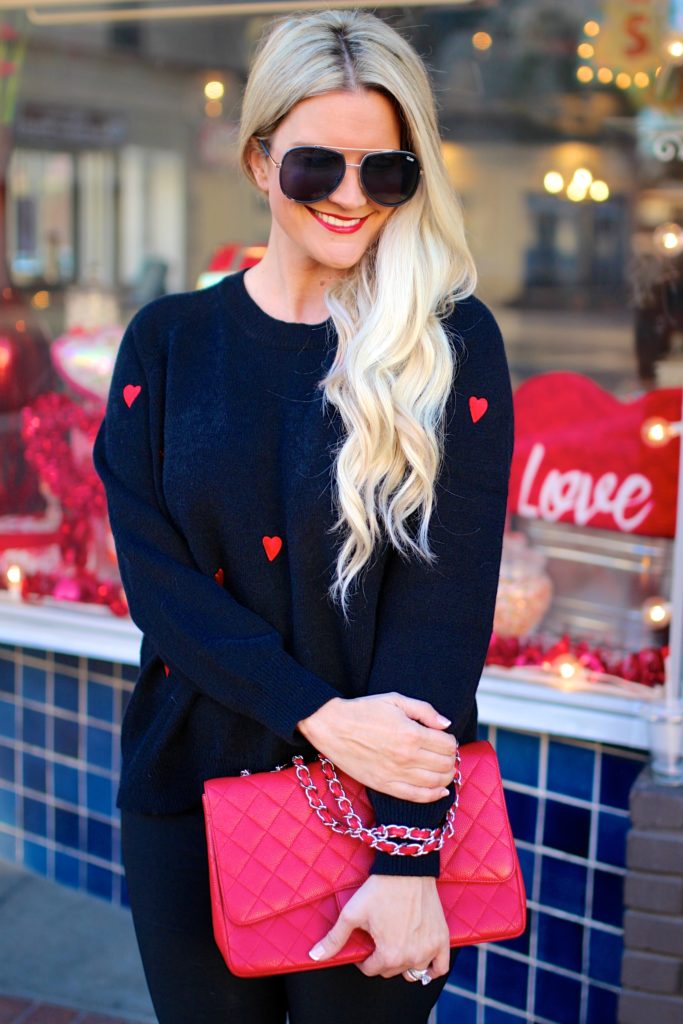 Sweater: Chicwish | Shoes: Louboutin | Glasses: Quay | Bag: Chanel
This sweater is one of my faves for Valentine's Day! The tiny heart detail is super subtle, so it's the perfect cozy knit for a low key Valentines look. Next time I'd pair it with red heels for something extra festive!
Can we talk about how lucky I was to find this store window at the exact moment we needed a place to shoot this look? It wasn't my original plan, but when we drove past this corner…I was like STOOOOOPPPPPPPPP! It's actually an old fashioned soda shop in town. Not only do they have the best ice cream, but the cutest holiday windows too 🙂
Thank you so much for stopping by! It always means so much -xo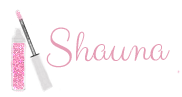 Cardigan: Shein | Top: old | Skirt: old (similar) | Boots: Forever 21 | Glasses: Prada | Bag: Chanel
No fake news here – this cute cardi is only $14! How very Carrie Bradshaw, right?! I think she'd most definitely approve 🙂
Thanks for reading – Happy Weekend! ♥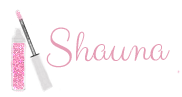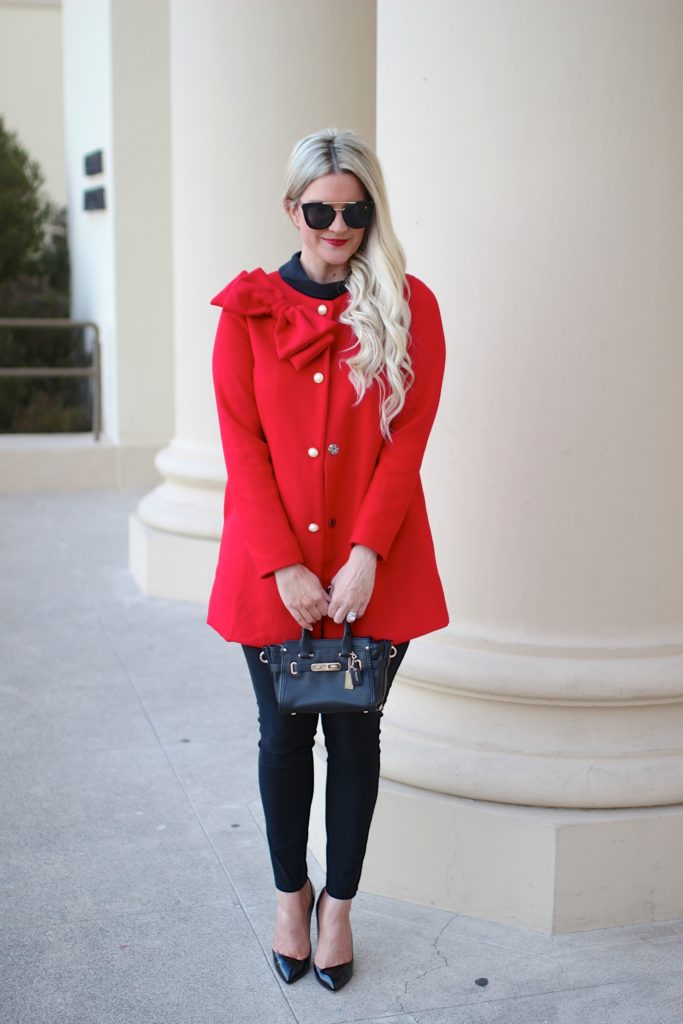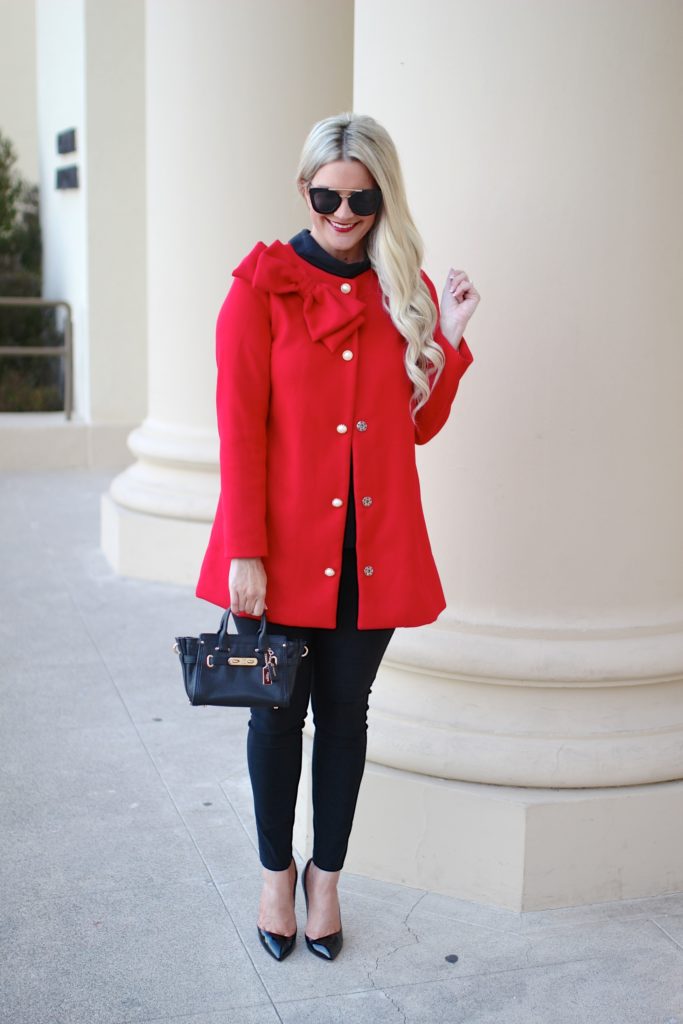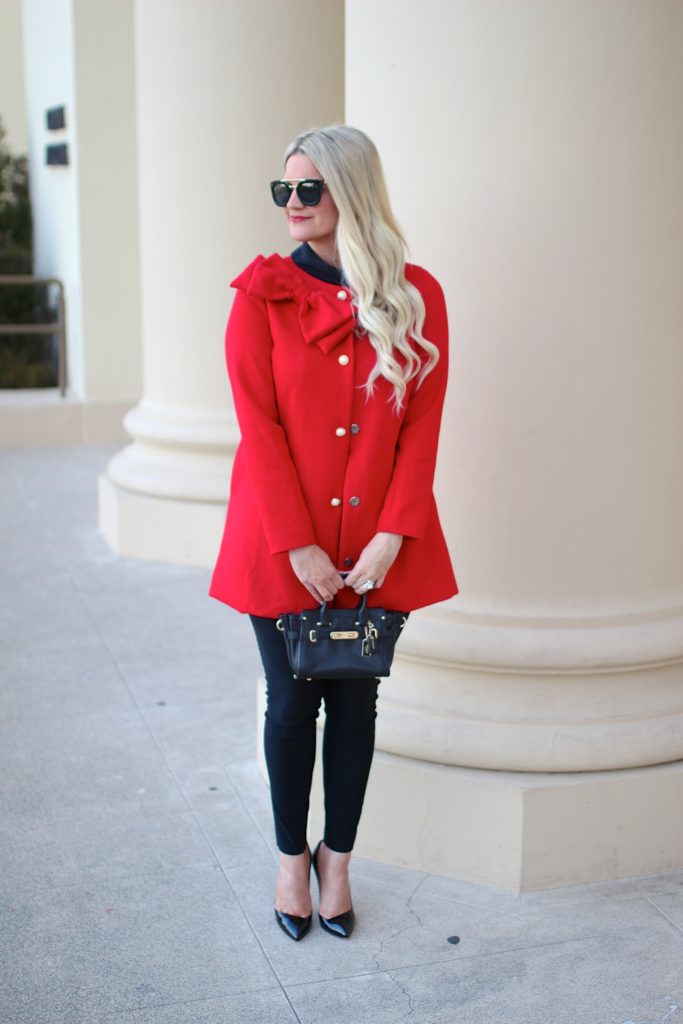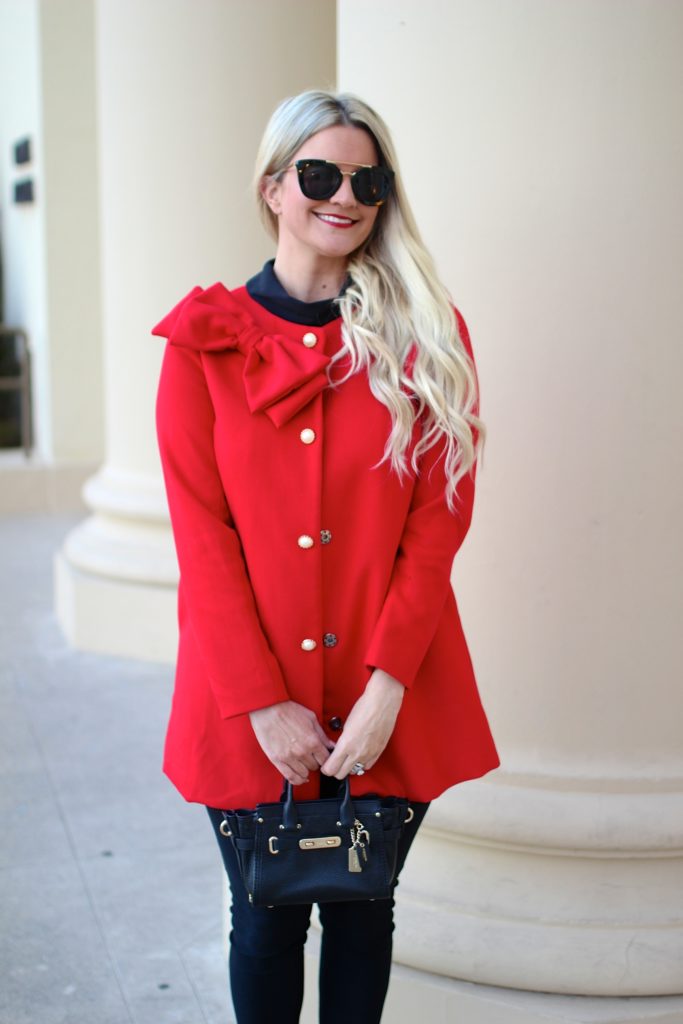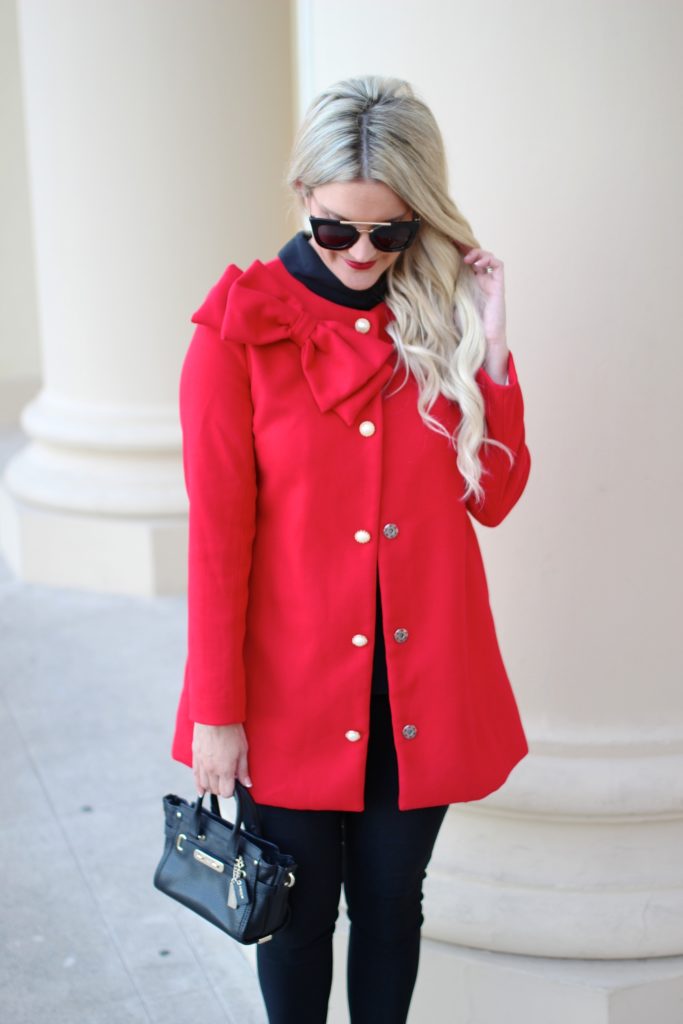 Coat: Red Dress Boutique (also comes in pink, green, and black!) | Shoes: Louboutin | Glasses: Prada | Bag: Coach
Can you feel it? Valentine's Day is next week and it seems as though everyone is full of that loving feeling. But why should Valentine's Day be the only day where you show your significant other how much you care for them? Why shouldn't you do it each and every day of the year?
Here are a few of the little things you can do to make February 14th last longer than just 24 hours:
♥ Start the Day with a Connection ♥
When you wake up in the morning, let them know how happy you are to see them and hear their voice. Before you go to bed, remind them once more!
♥ Give Hugs ♥
Something that takes very little to make happen but can mean so much.
♥ Say the Words ♥
Whether those words are "I love you" or "You're the best", it doesn't matter. Sometimes it's nice to hear them, especially if they're out of the blue.
♥ Actively Listen ♥
It seems simple, but try and recall the last time you gave them your full attention. Just taking time to put all of your focus on hearing your loved one can communicate more than you imagined. 
See? 4 simple ideas to make Valentine's Day last the whole year through.
You just need to take the time to make it happen! – XO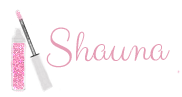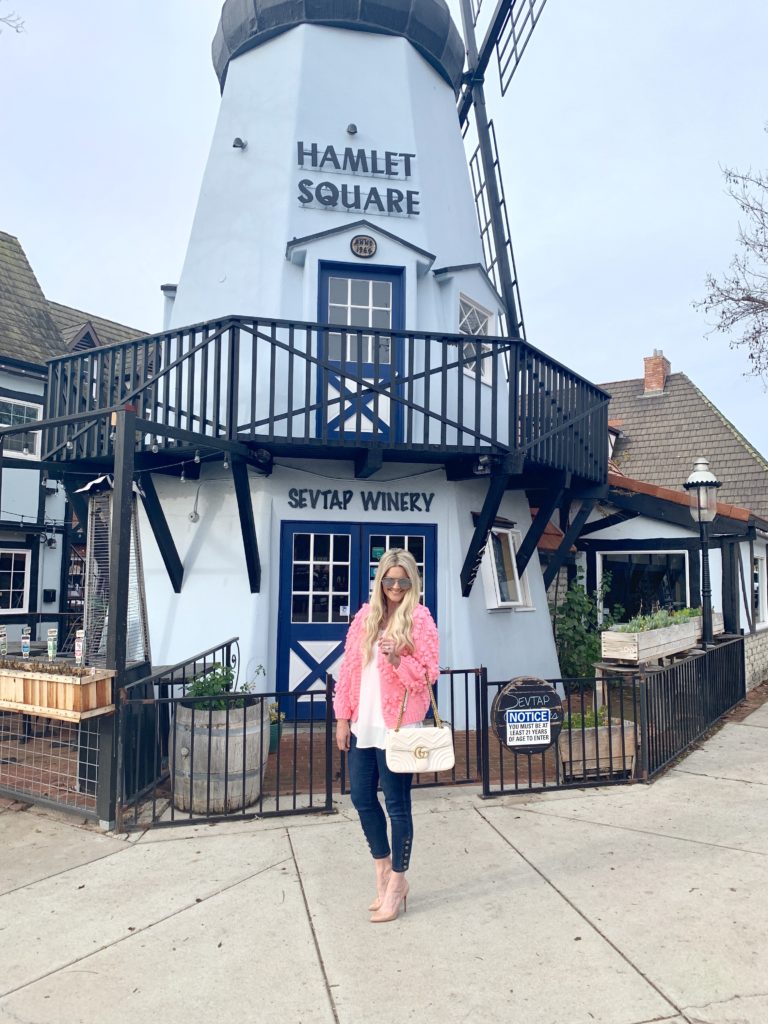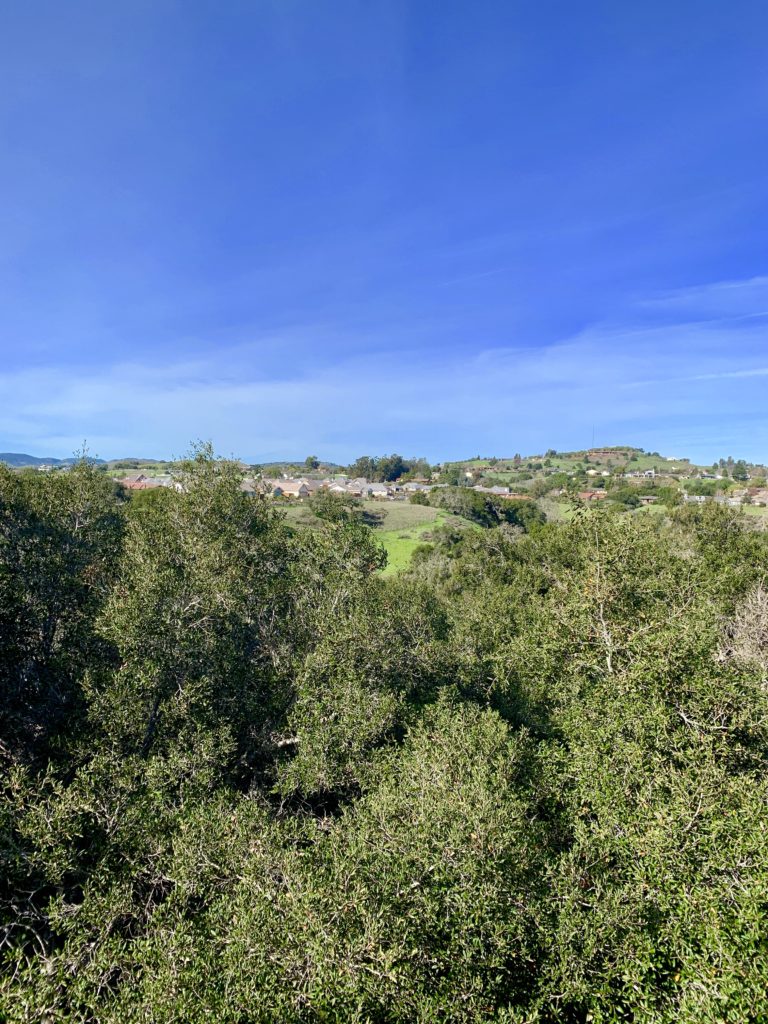 (the view from our room ↑)
pink pom sweater// colorblock sweater// pink slides
Just wanted to share a few snaps of our trip to Solvang from a few weeks ago! We took a little road trip up the California coast to spend the weekend there. Solvang is the cutest little Danish town know for their pastries, windmills and Danish inspired architecture. You really feel like you've been dropped off in Denmark when you arrive! I probably should have taken more pics, but also just wanted to enjoy the weekend away from my phone 🙂
Hope you all have a great weekend! Stay warm if you're part of that crazy arctic freeze! We are just starting a 6 day rain storm here, and while it may not be the same…it's CA and everyone here freaks out about all the excessive water falling from the sky.
I, on the other hand LOVE IT and will enjoy every single second of it!! 
xx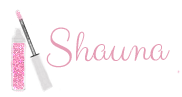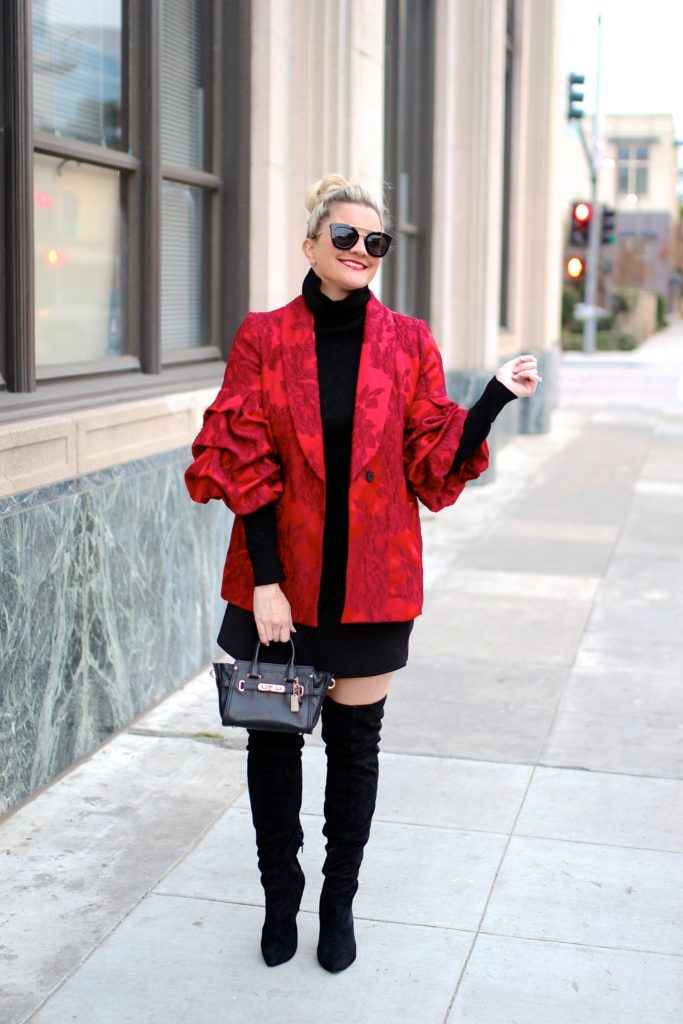 Jacket: Badgley Mischka | Sweater: Shein | Skirt: old (similar) | Boots: Forever 21 | Glasses: Prada | Bag: Coach
When it comes to Valentine's Day, is there a thing as too much red? Too much glam? Too much fancy?
…NO.
Right after Christmas I was swiveling around the mall and found this jacket at Niemans on sale. And while I knew it was over the top, I also knew it was SO ME. I fell in love with what a statement it makes (hello sleeves!!), and figured it would be the perfect piece to bring out at V-Day and of course Christmas too.
Hope you guys had a great weekend! It was almost in the 80's here, so we spent as much time as we could outside. It's days like these when I remember why everyone wants to move to CA, and why it's so crowded and expensive!