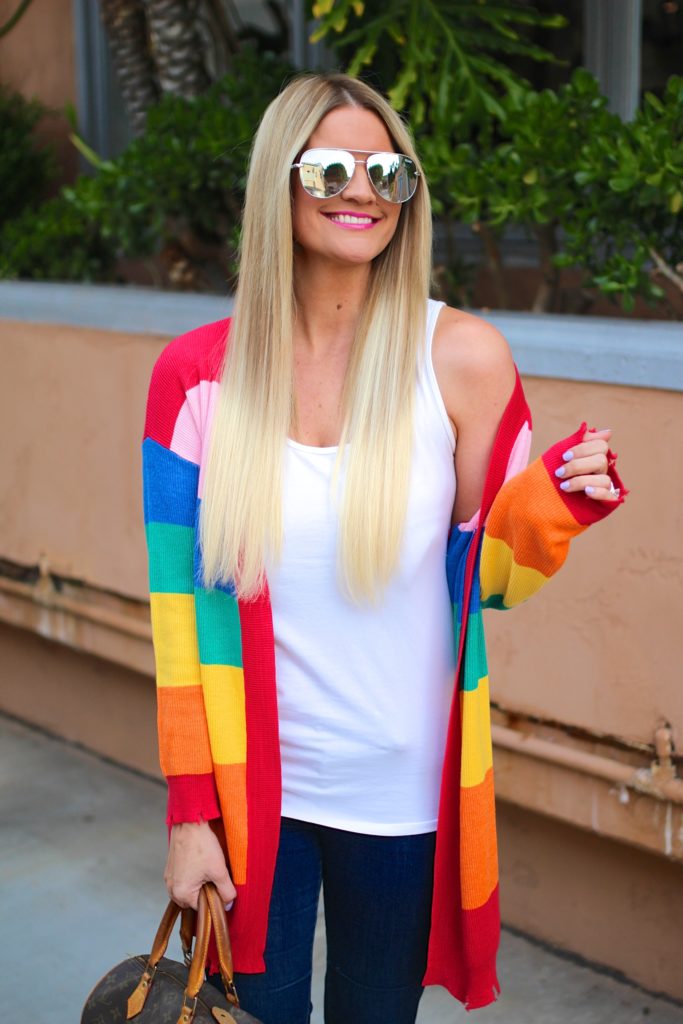 Sweater: Asos | Tank: H&M | Denim: J Brand (similar) | Glasses: Quay
What's the laziest outfit you can think of that doesn't involve sweats or leggings? For me, it's jeans and a white tee. But the rule is: if I'm going to dress "lazy", it has to look fairly chic and not sloppy. It's OK to wear a boring old tee…as long as you add a special sweater for dramatic effect! (Flared denim never hurt either…)
Ta-Da! Minimal effort required, in the chicest way possible! ♥♥♥♥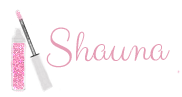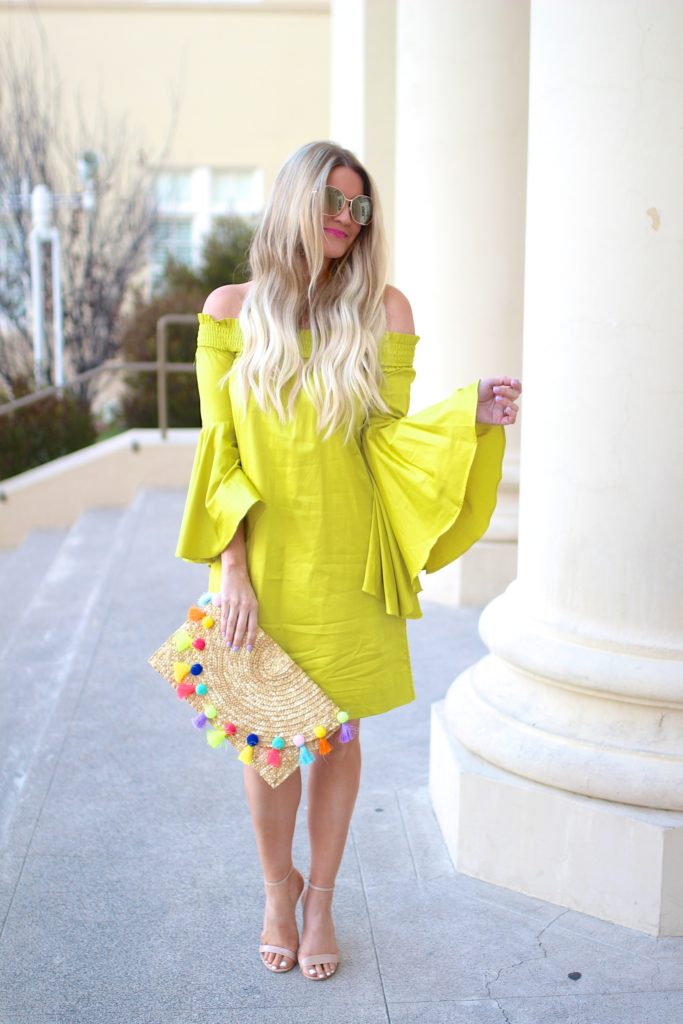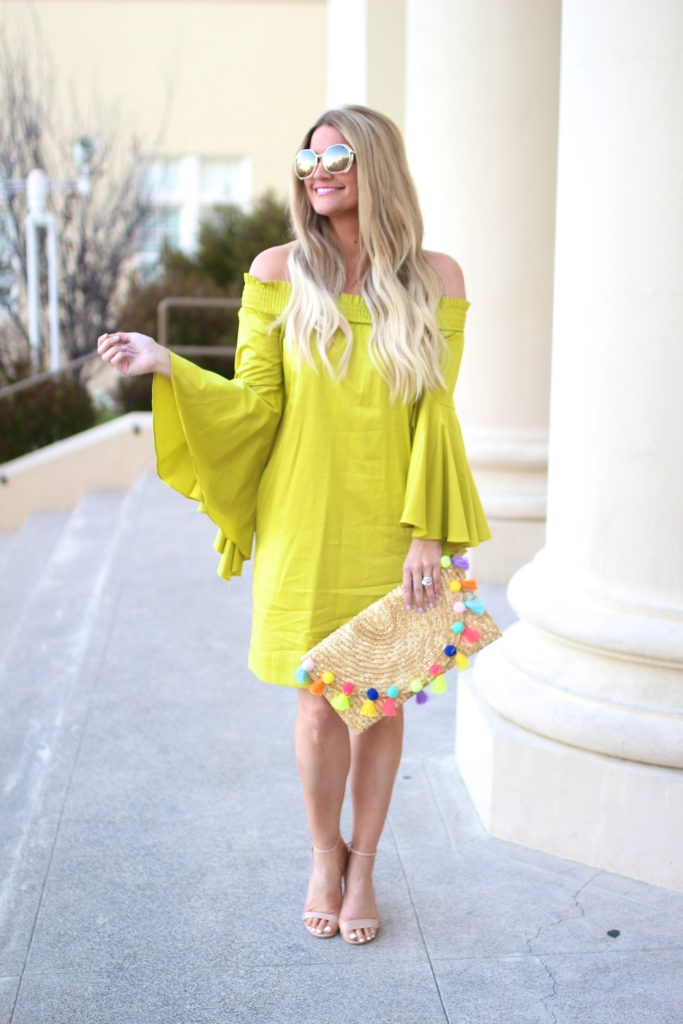 Dress: NY&CO (comes in 3 colors and a polka dot version here!) | Heels: Steve Madden | Clutch: T&J Designs | Glasses: Forever 21
A little color pop to start your week off right! Looking at this dress, all I keep thinking is…"Is it summer yet?!" 🙂
Well ladies, the time is finally here for my sister's bachelorette party! We leave Thursday for Vegas and I'm SO ready to skip outta town and have some fun with the girls. We're all in need of  some major sun, cocktails and dancing (even though I know my feet will be dead by Sunday). This will be my only post this week, so I'll see you all Monday!
Don't forget to follow me on Instagram here to see some of our Vegas trip!
Thanks for visiting!!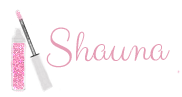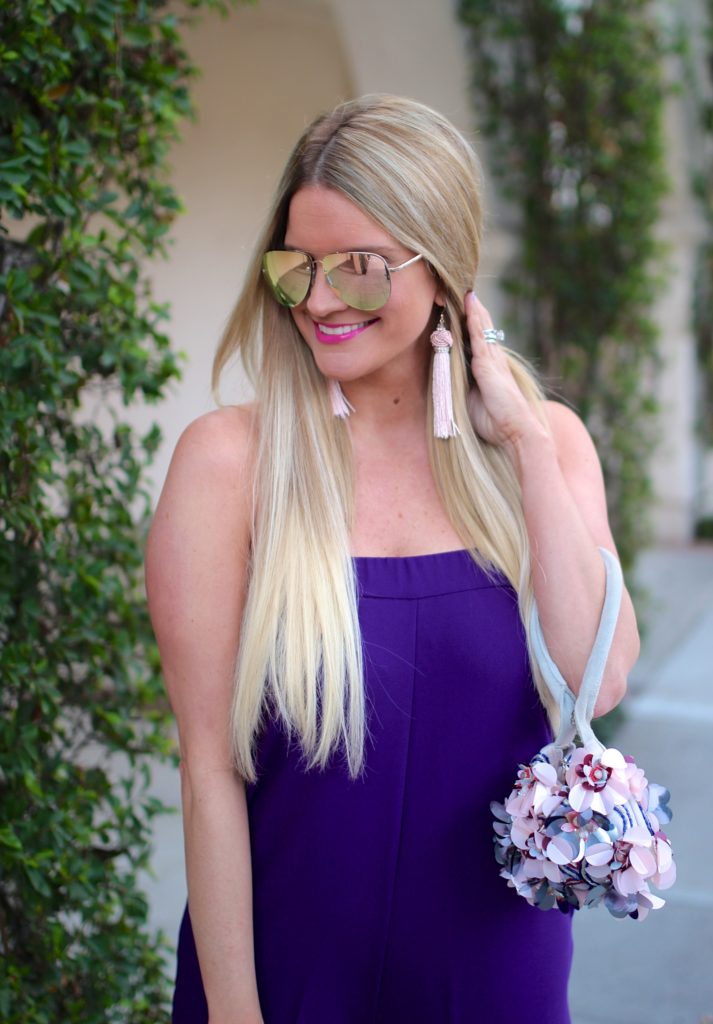 Jumpsuit: Asos | Bag: Asos | Heels: Steve Madden | Glasses: Quay | Earrings: Etsy
I'm always looking for new ways to update an outfit…as in how do I spruce up yet ANOTHER freaking jumpsuit? How can I accessorize in a clever way?
For me, I love adding a fun bag or clutch that becomes the focal point of the look. My go-to shopping spot is always Asos because their bags are SO much fun! I'm such a sucker for accessories in different shapes & colors. 
Thank you so much for reading, and hope you guys have a great weekend! This week has been so crazy busy at work, and all I want to do is NOTHING this weekend. Too bad I have soooo many things on my to-do list. Can I get a "heck yeah" that adulating can be rough?! ♥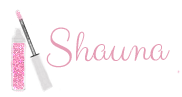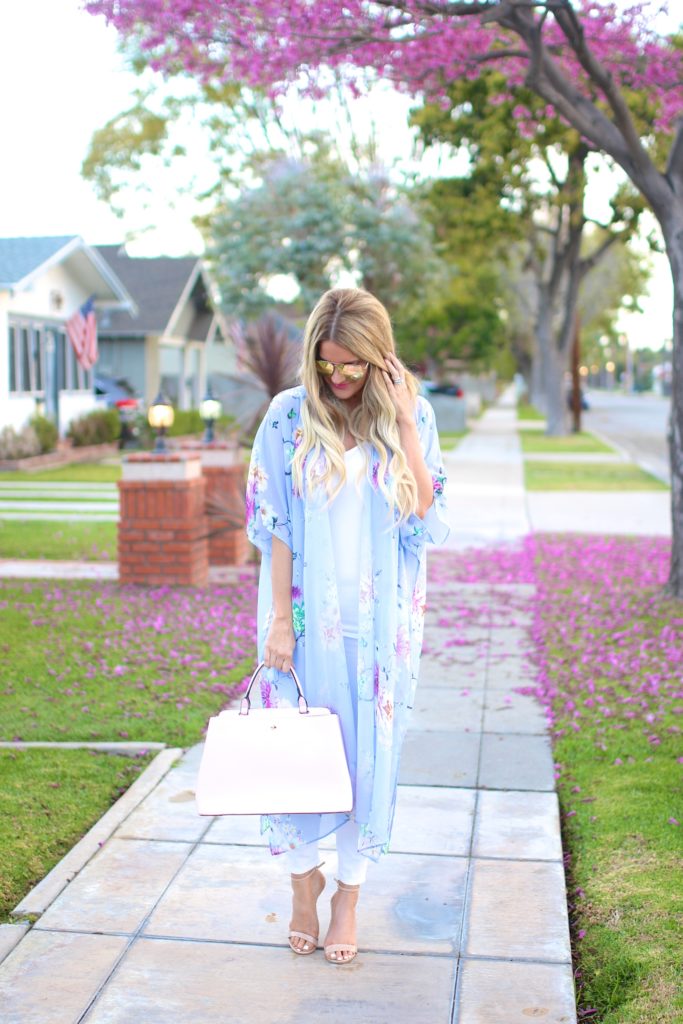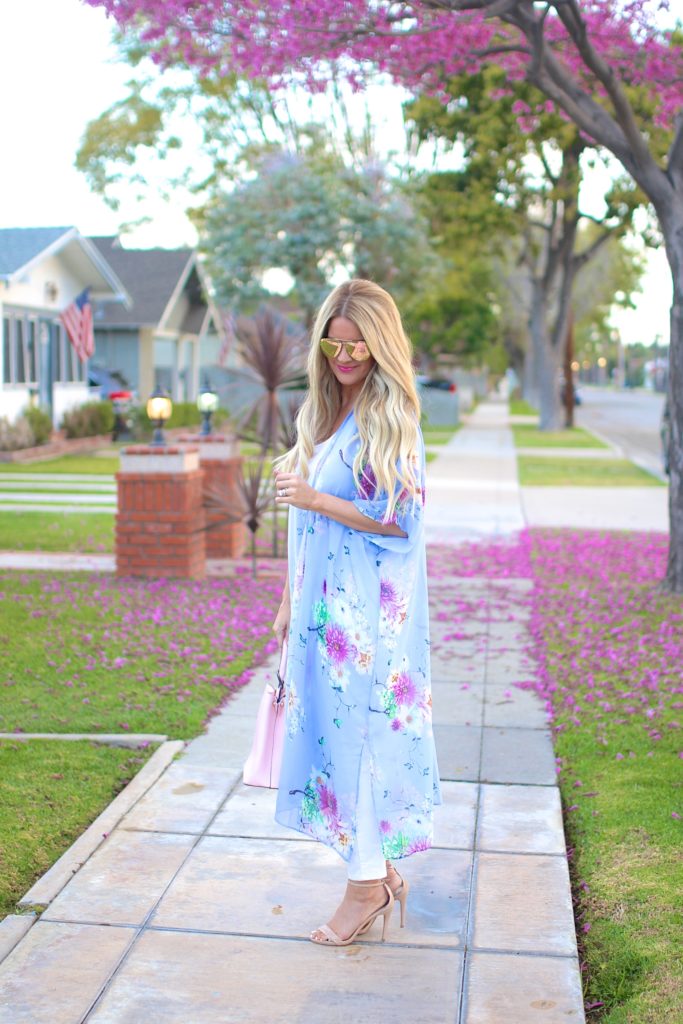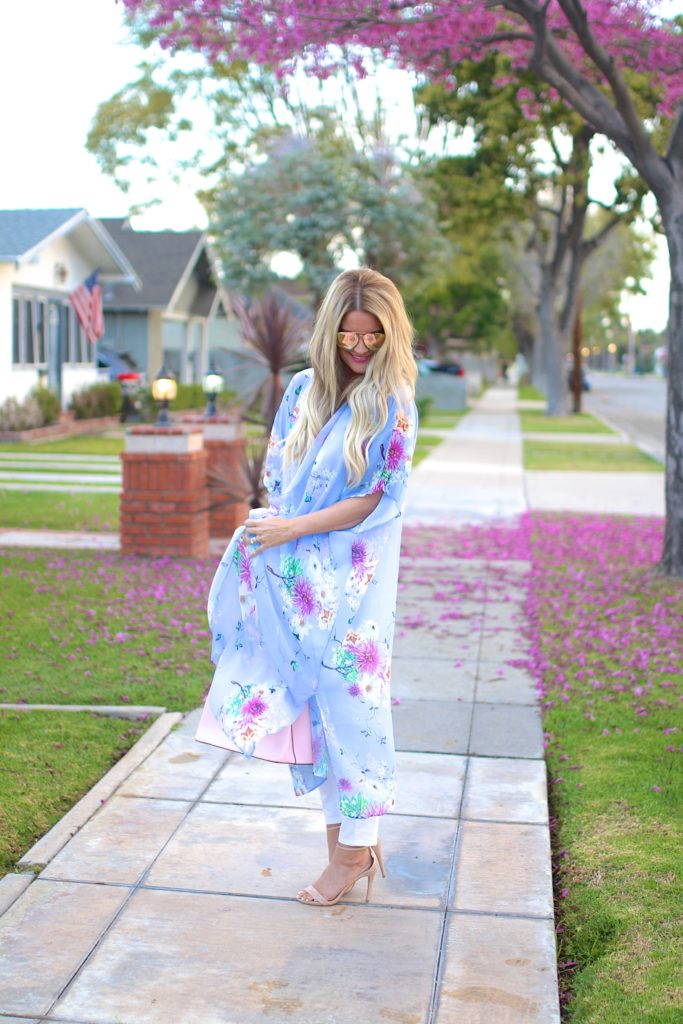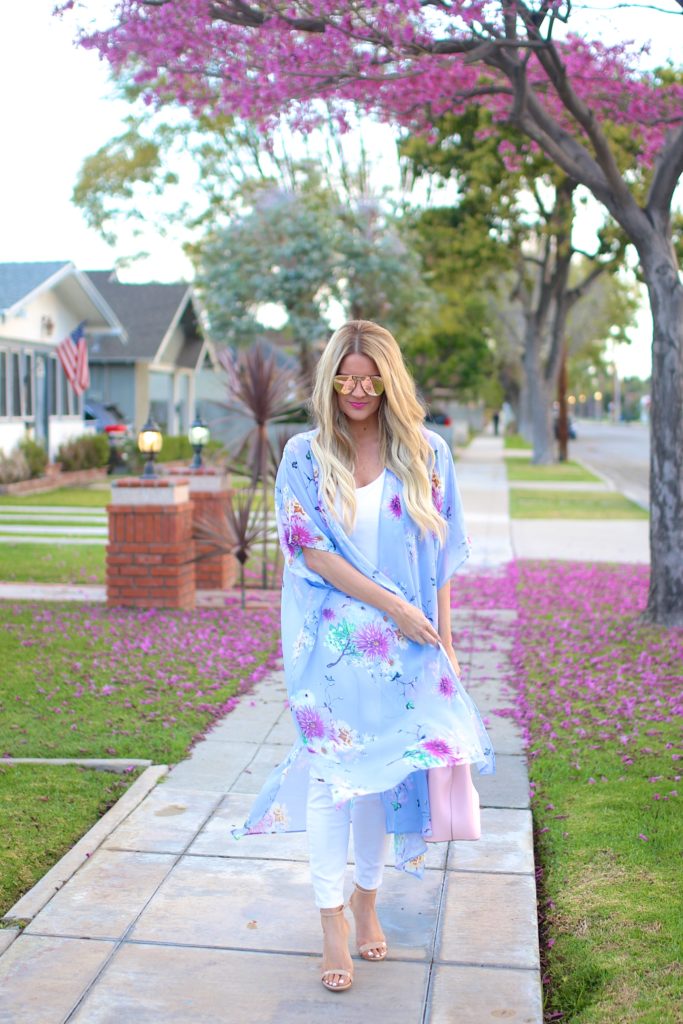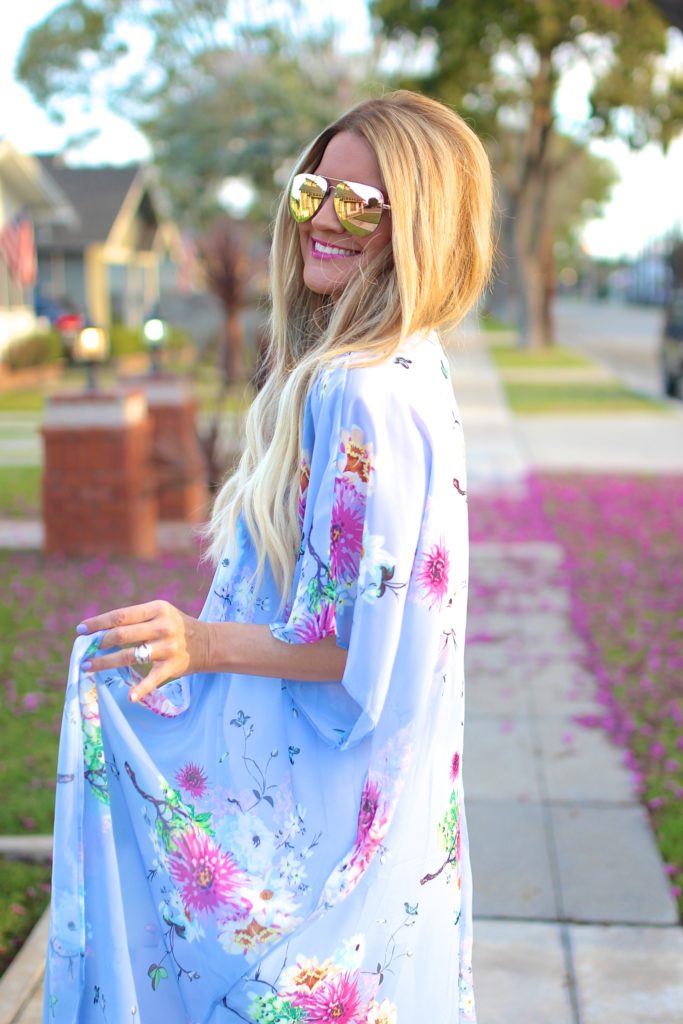 Duster: Impressions | Tank: H&M | Denim: Free People | Heels: Steve Madden | Bag: old (similar) | Glasses: Quay
I know I've been going on and on about Spring clothes lately, but the excitement that it's finally here has become too much for me to handle: the kimonos, the white denim, breezy dresses, open toe shoes:
MY HEAR IS GOING TO EXPLODE!
But there is one simple fact about Spring dressing that make it so appealing to me: it always look so chic and pulled together, regardless of the items. Take this outfit for example:
Kimono: luxury chic
Tank top: comfy chic
White denim: trendy chic
It's a no fail look! √
Thanks so much for reading, would love to see you back here Thursday! -xo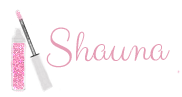 Top: Forever 21 | Denim: old (similar) | Clutch: Bonanza | Glasses: Chloe
I always think about how if I could have been a fashion blogger in any other decade, it would DEFINITELY be the 70's! There's something about flared denim and those bohemian feels that really appeals to me. Woodstock or Cochella…doesn't matter to me. I'll always dig those hippie vibes!
Do you guys have any plans for the weekend? I'm headed to a fun event on Saturday, where I'll be having a little meet & greet moment with one fabulous designer! Follow me on my Instastories at @ lipgloss_and_lace  to find out who it is! Happy weekending! -xoxo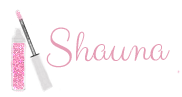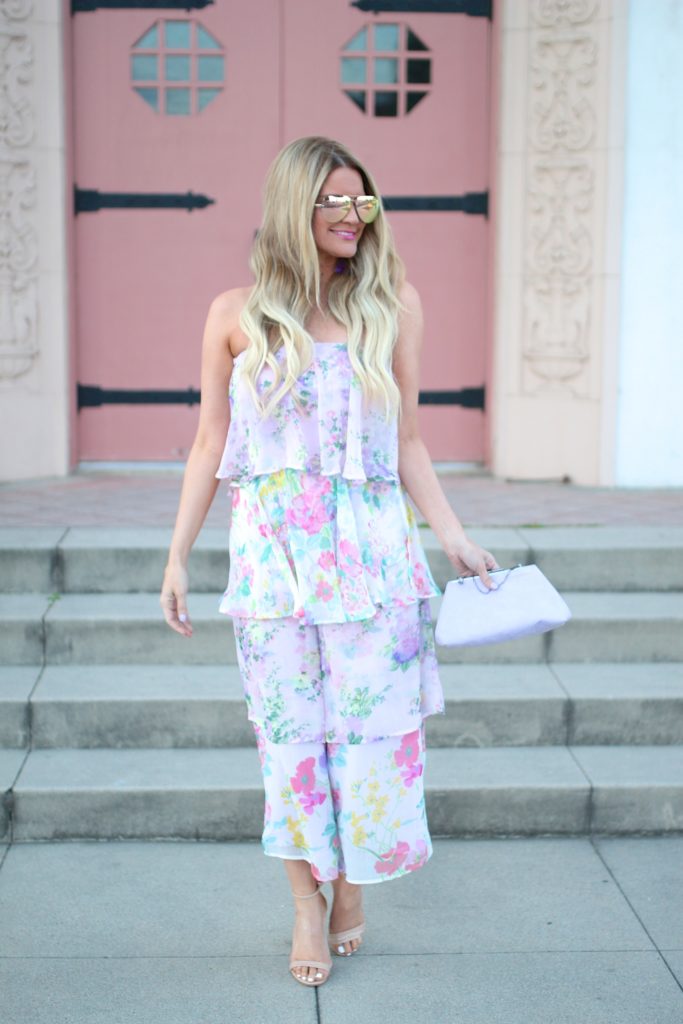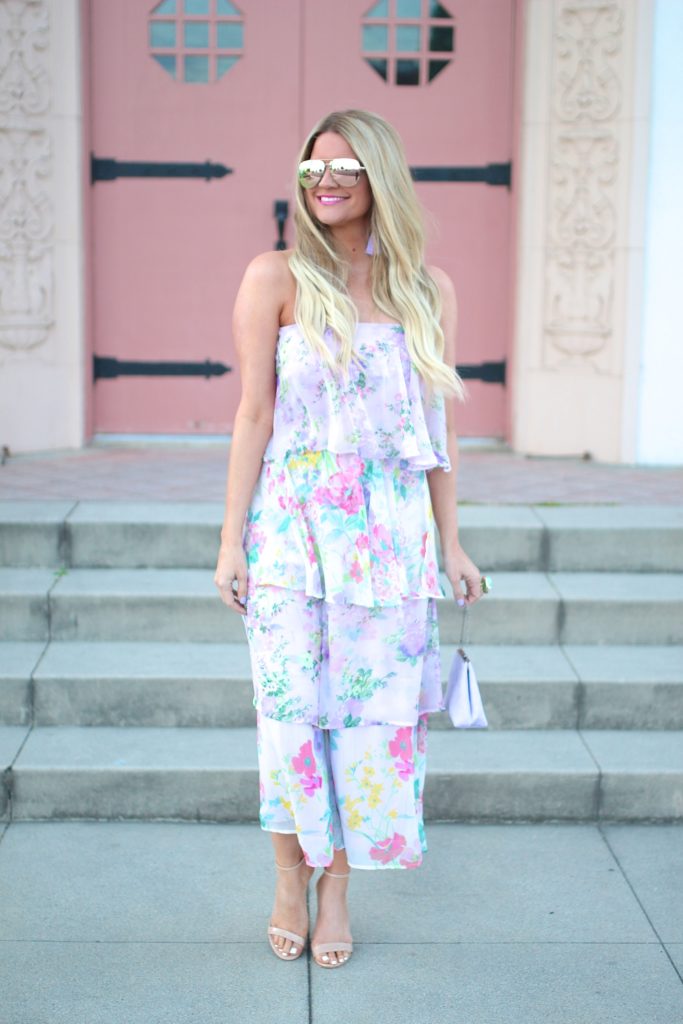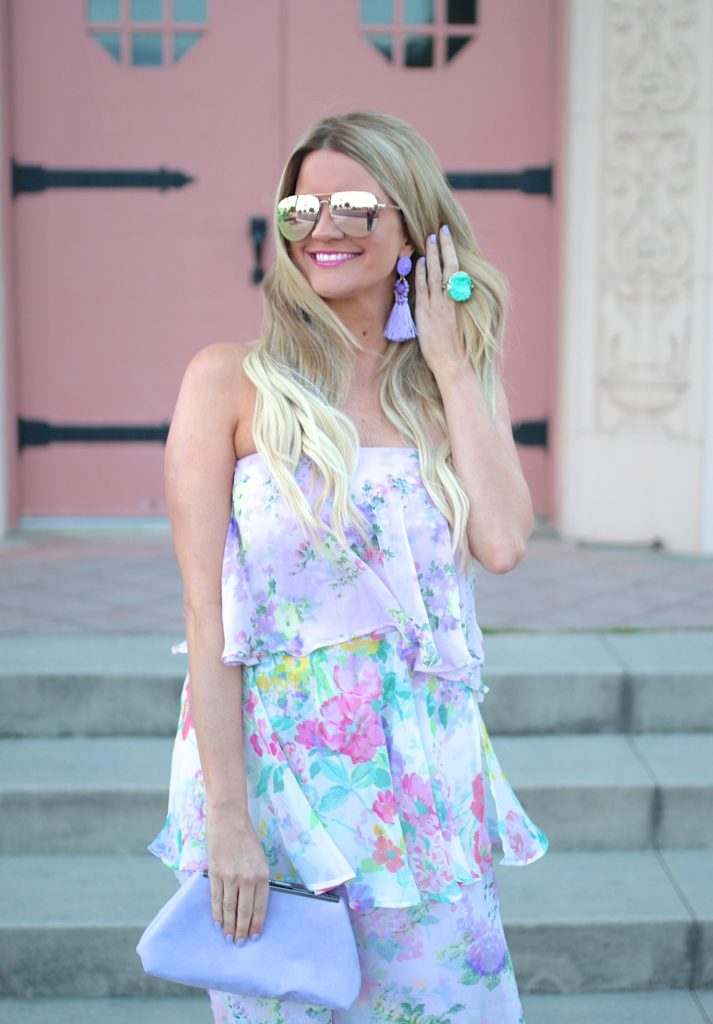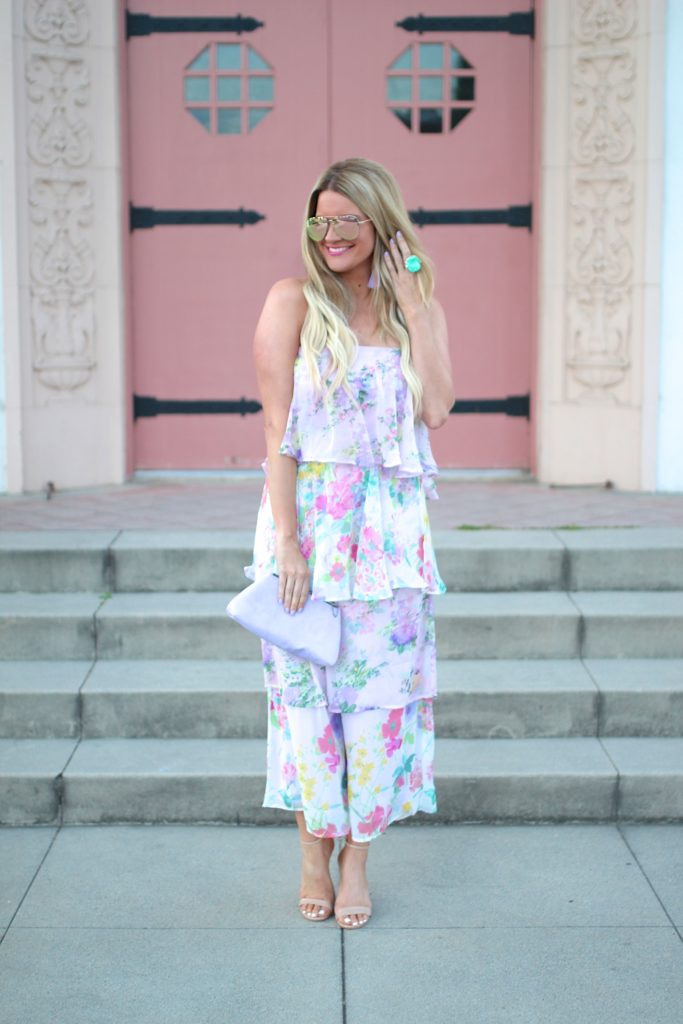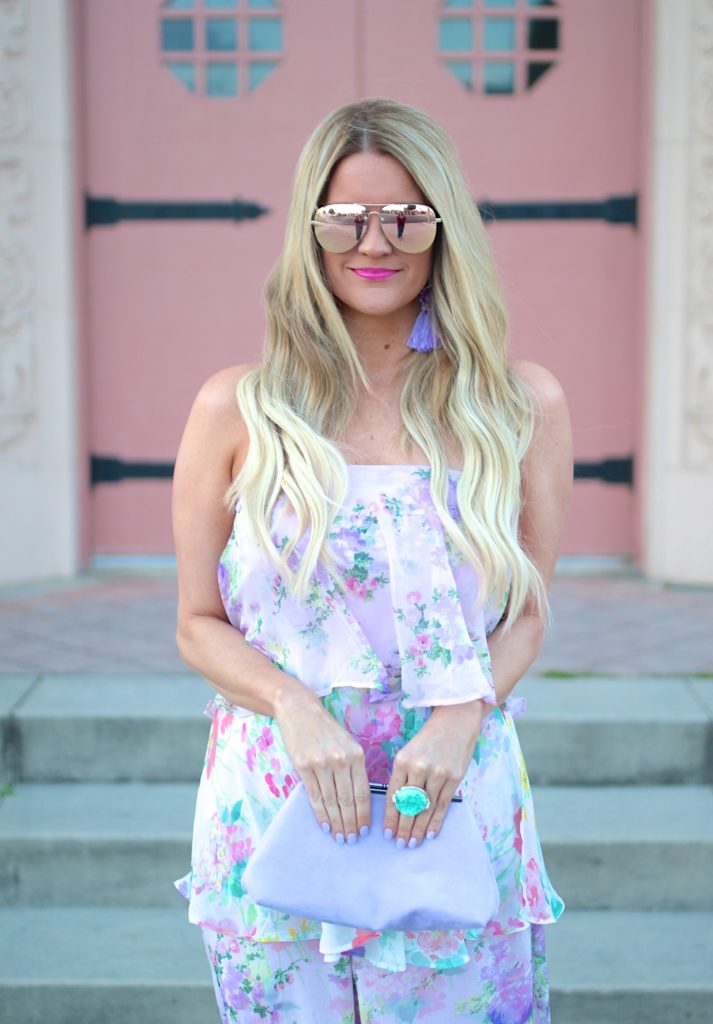 Jumpsuit: Asos | Heels: Steve Madden | Earrings: Pretty Little Thing | Ring: old (similar) | Bag: Etsy | Glasses: Quay
See what I did there with the title? 🙂
How fun is this pretty tiered jumpsuit from Asos? I just loved the colors. It's soooo cute for Spring, not to mention under $80. I recently wore it last week to a dreamy private dinner, where Bravo was filming! Once I know when the show's going to air, I'll let you guys know! I shared a sneak peek of some of the gorgeous dinner details on my Instastories last week (you can follow me at @lipgloss_and_lace).
Hope you all had a great weekend, and thank you SO much for continuing to stop by and comment! XO