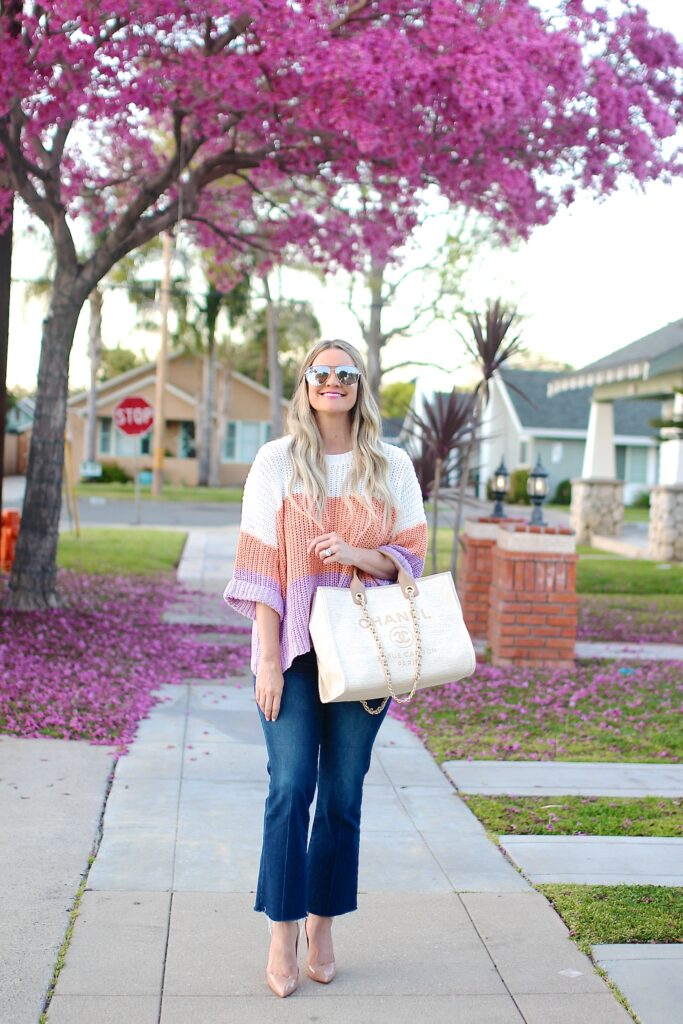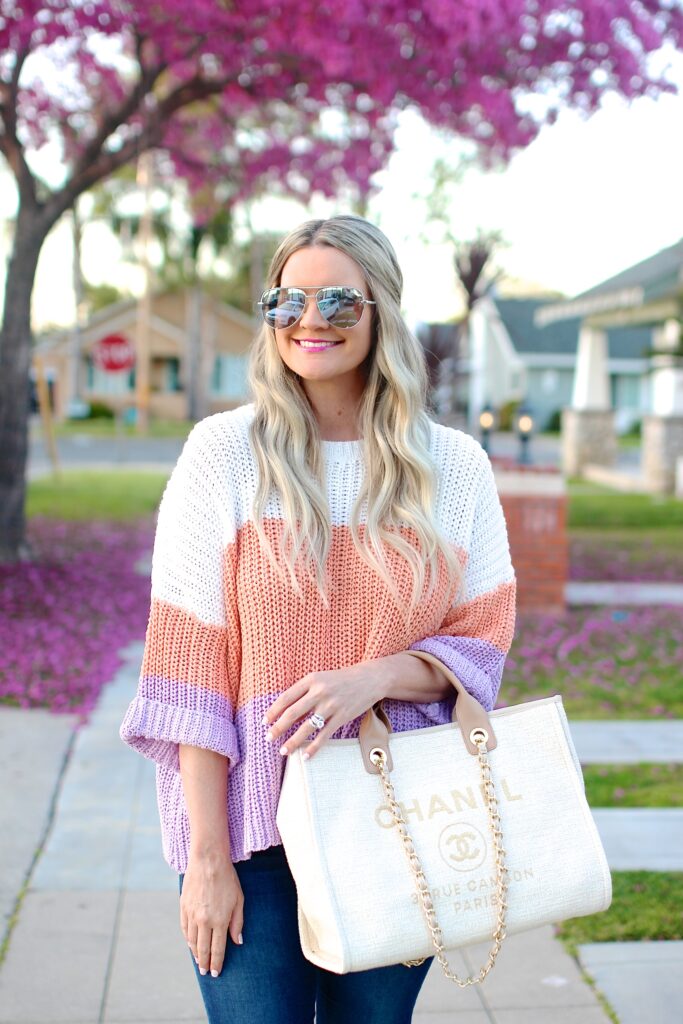 Sweater: Mint Julep Boutique | Denim: old | Heels: Louboutin | Glasses: Quay | Bag: Chanel
It's gorgeous around Orange County right now. The trees are so pretty and the weather has been in the 70's! I've been spending a lot of time outdoors lately; reading, bike rides and taking Riley on long walks. I get so much joy just breathing the fresh air and slowing down.
Hope you have a great weekend! Take some time to get outside if you can and enjoy a pretty day too! xo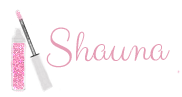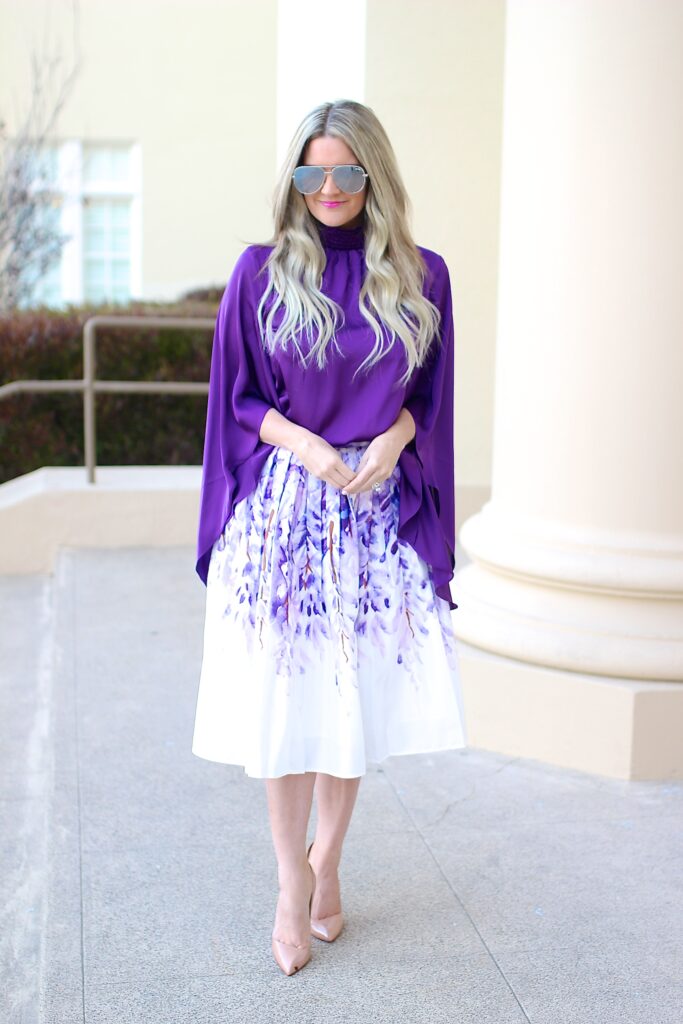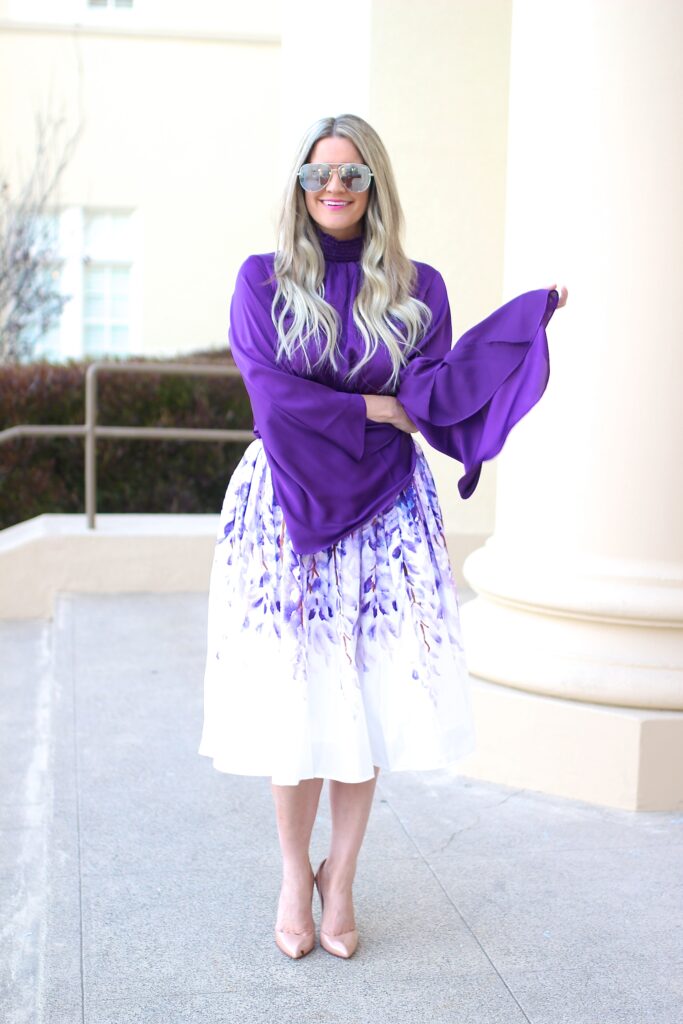 Top: NY&Co | Skirt: Chicwish | Heels: Louboutin | Glasses: Quay
When I saw this Chicwish skirt online, I knew it was one of those classic styles that would always be chic.
I love skirts that are considered "midi" – meaning it's longer than a mini skirt and shorter than a maxi skirt. They are perfect to style with heels or even flats if you want the look to be more casual.
And can we talk about these colors? One word: SWOON. 🙂
Have a great week, beauties!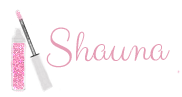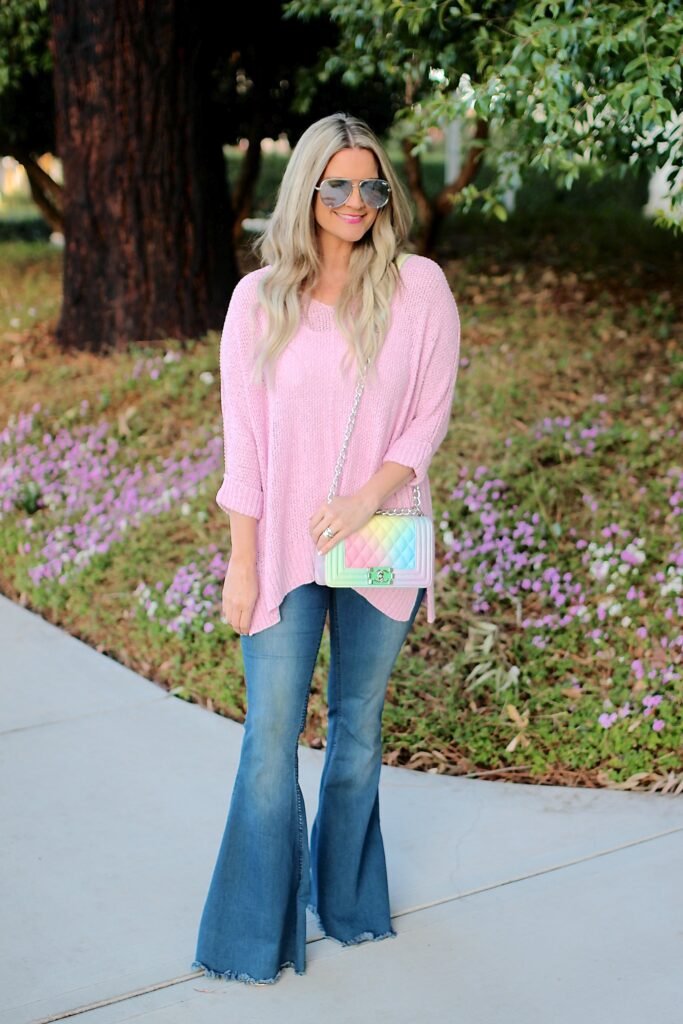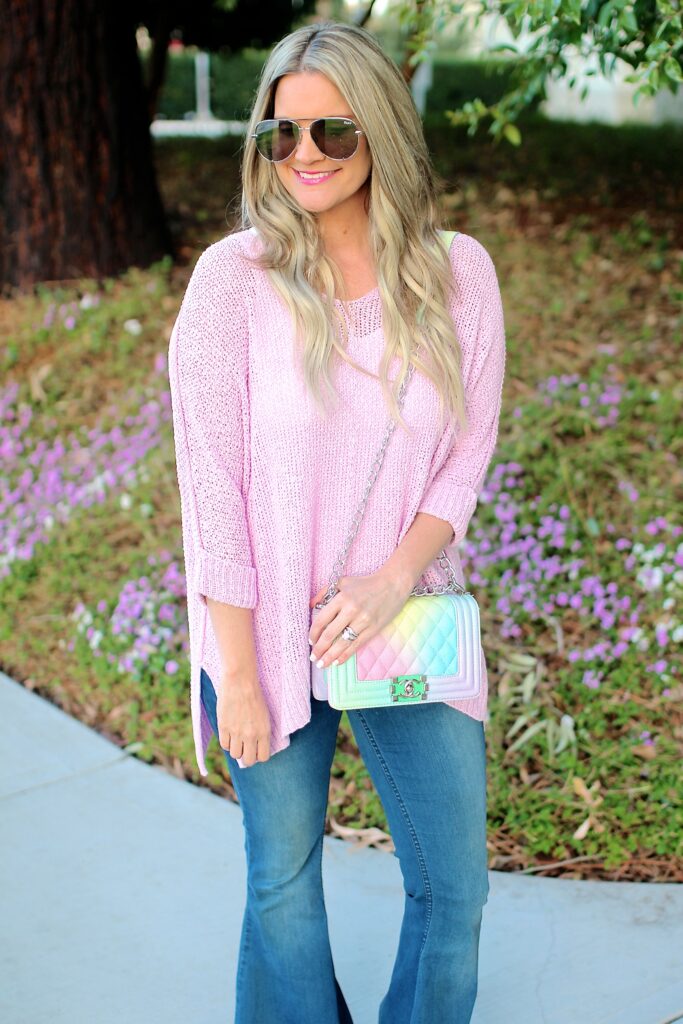 Sweater: Mint Julep Boutique | Denim: Red Dress Boutique | Glasses: Quay | Bag: Chanel
Wardrobe essentials:
Comfy sweater √
Fun flared denim √
Fabulous bag √
Looks like I'm pretty much weekend ready, and I hope you are too! Enjoy!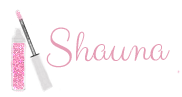 Blazer: Lulu's | Tank: Diane Gilman | Pants: Shein | Glasses: Tom Ford | Bag: Gucci
I always love picking up new items for my closet when seasons change. Last year I didn't do much shopping, and while I'm still not in the "shop-til-ya-drop" mindset, I know a good bargain when I see it, and these wide leg pants were not gonna pass me by.
I mean…for $20, how could I let that happen?!
Shein can be hit or miss, but this was a total hit and now I want them in navy too 🙂
Hope you guys had a wonderful weekend, and thanks so much for stopping by. XO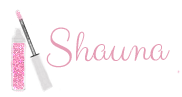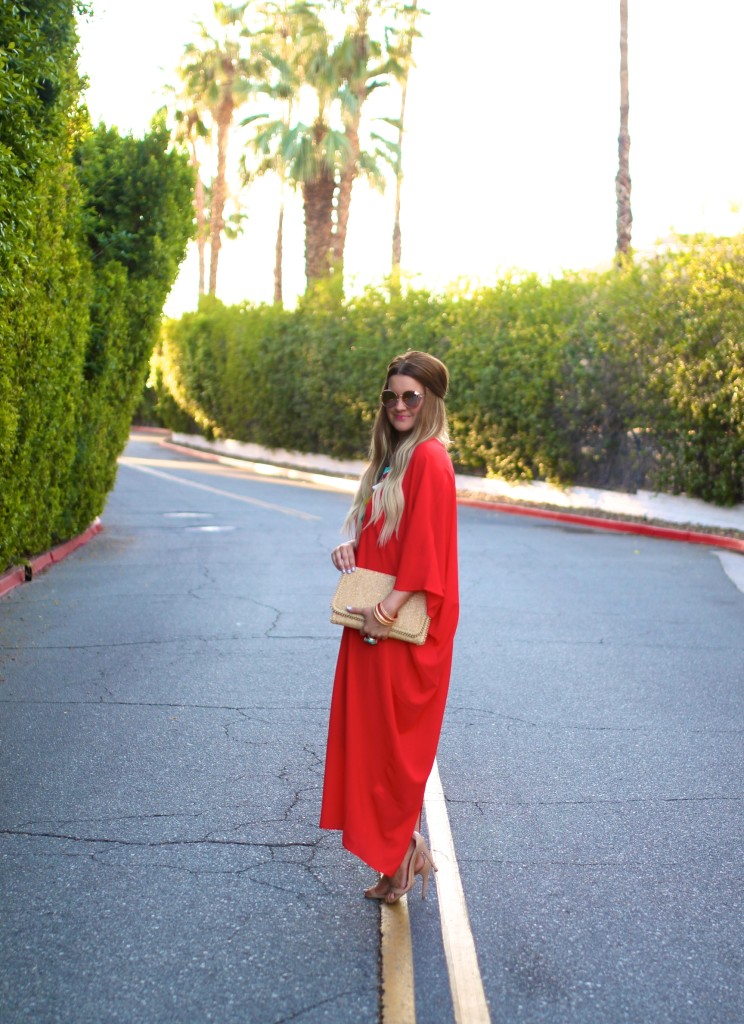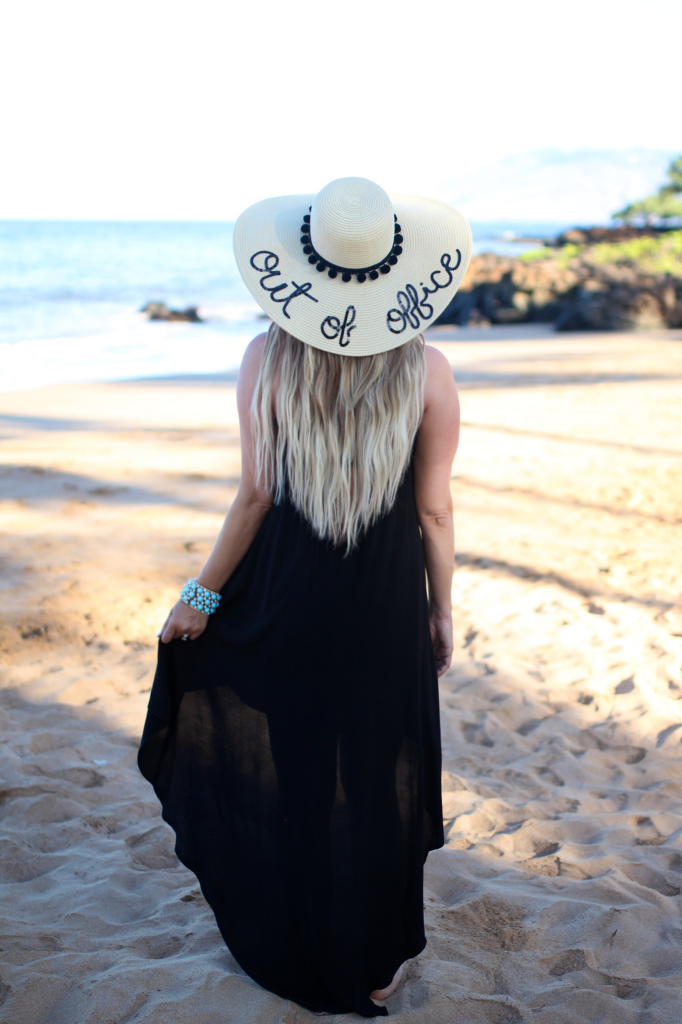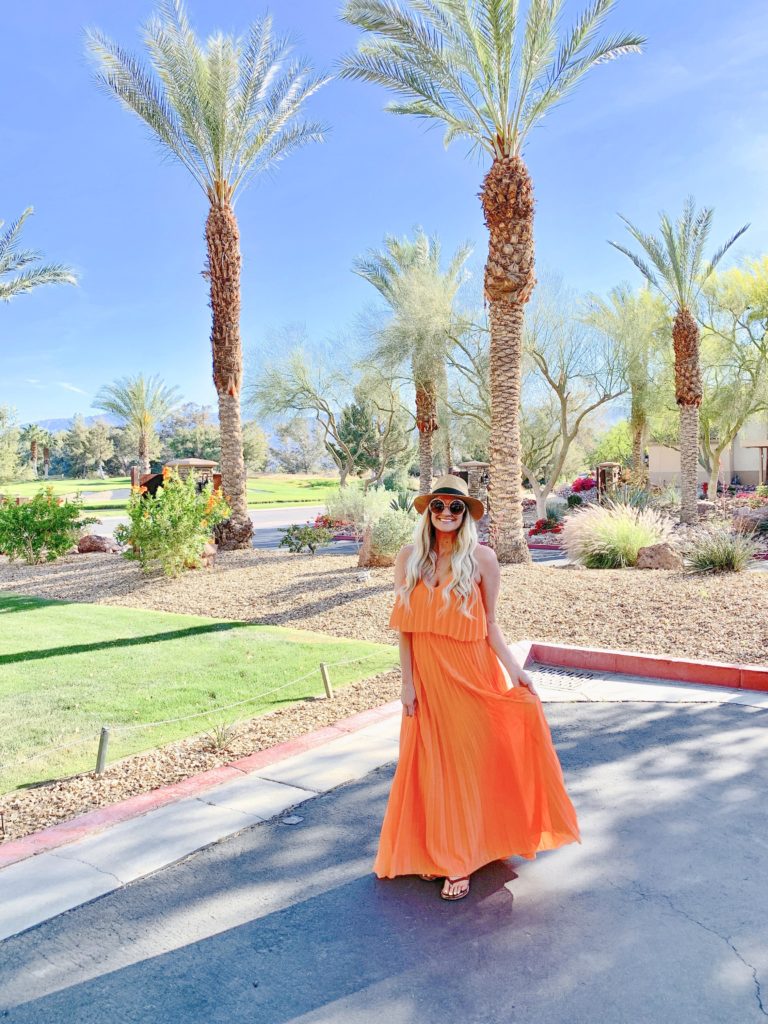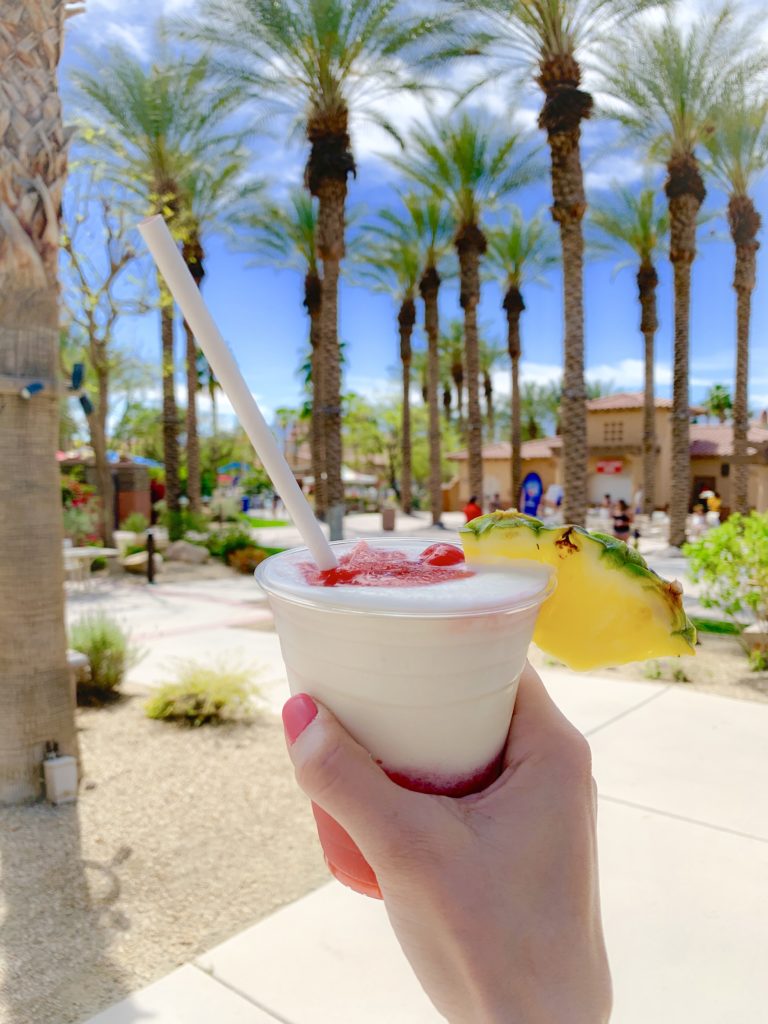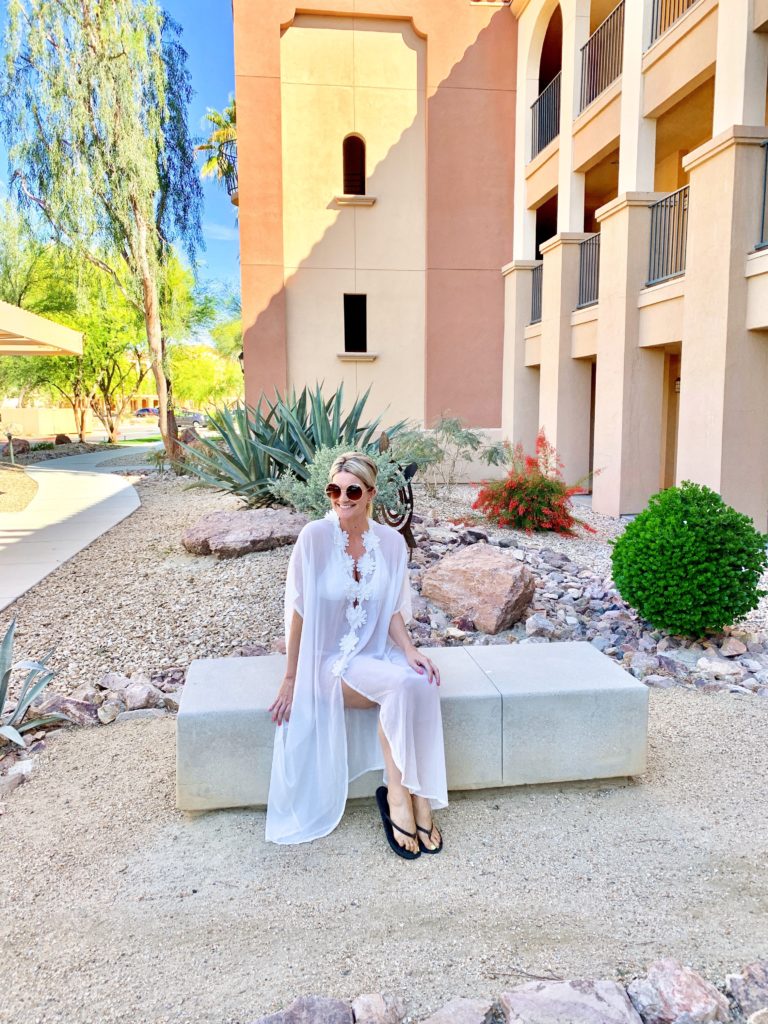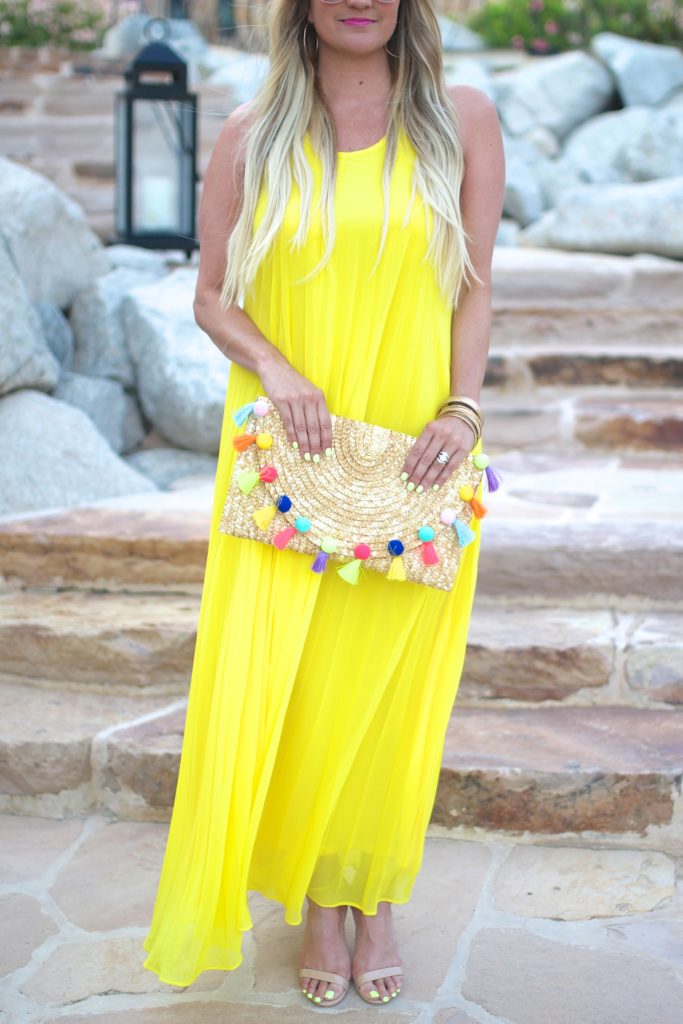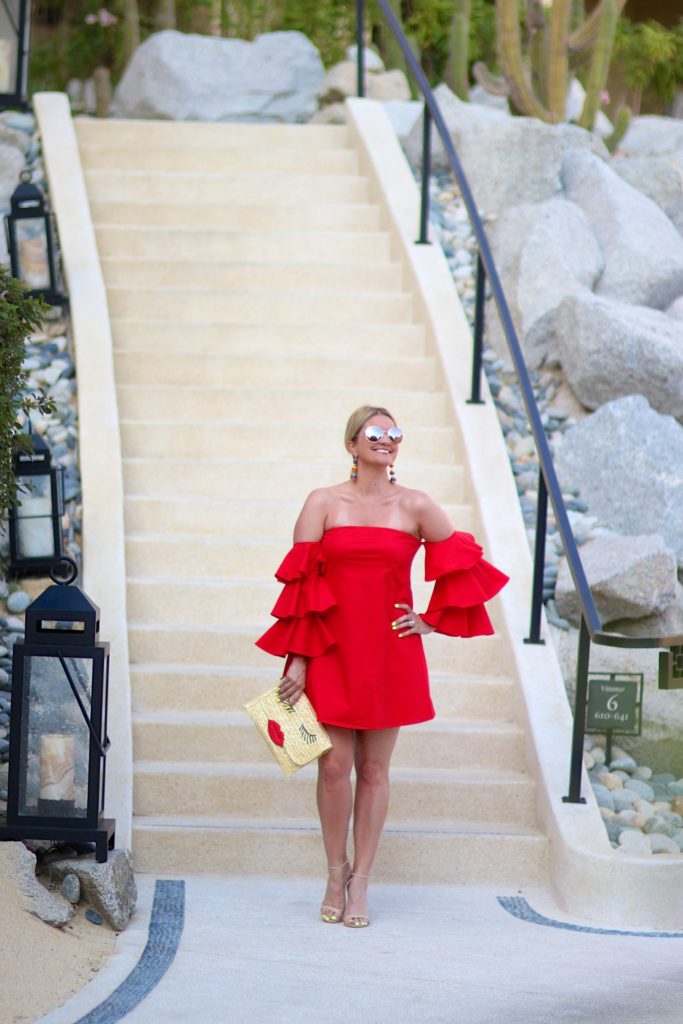 Spring vacations…how I MISS them. 
Some of our favorite spots were Palm Springs, Cabo San Lucas, Bora Bora, and Maui! While we are skipping trips again this Spring, we have our fingers crossed that maybe we can take a summer trip in August. I miss my suitcase!! 🙂
Are you taking any trips this Spring? 
Thanks for reading!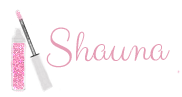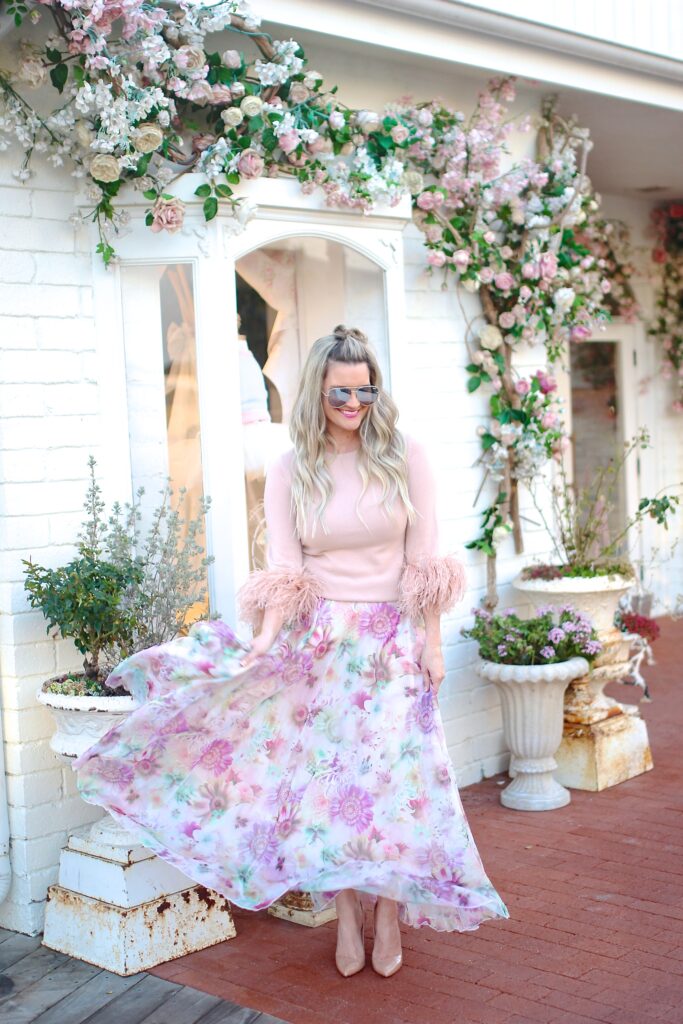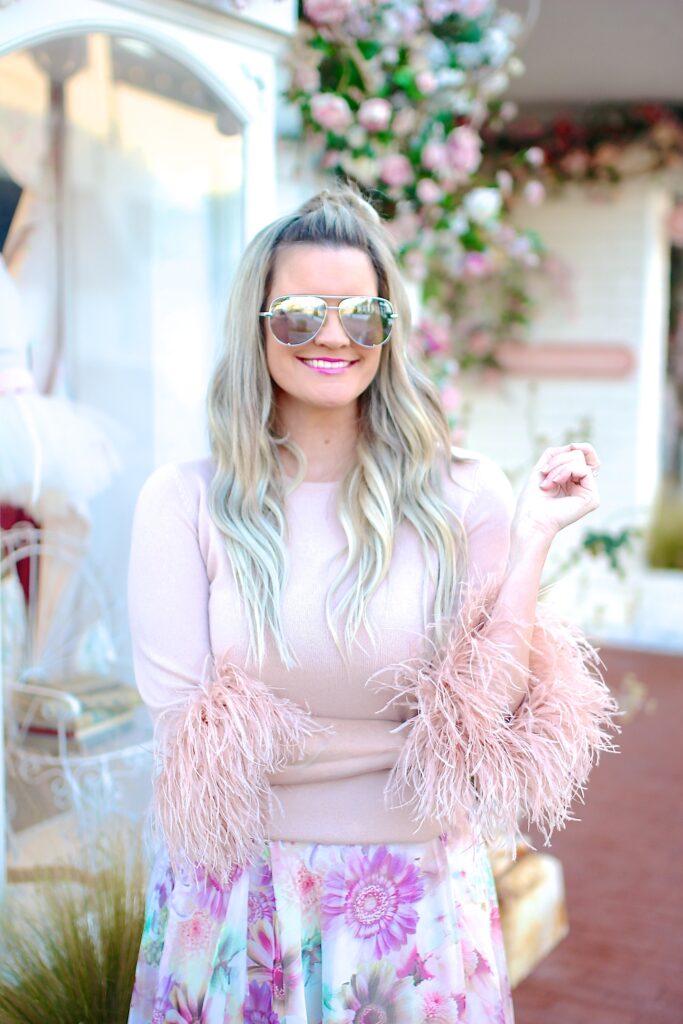 Top: Neiman Marcus | Skirt: Chicwish | Glasses: Quay
Spring is here, and along with that extra sunshine comes a cheerful wardrobe refresh!
This Chicwish skirt is so fresh & fun for the new season. I loved how easy breezy it was and of course, all those pastels. Perfect for Easter too!
Speaking of Easter, I can't believe it's already this weekend. We have been having some incredible weather lately, so it should be a beautiful day with family. Hope yours is too. XO