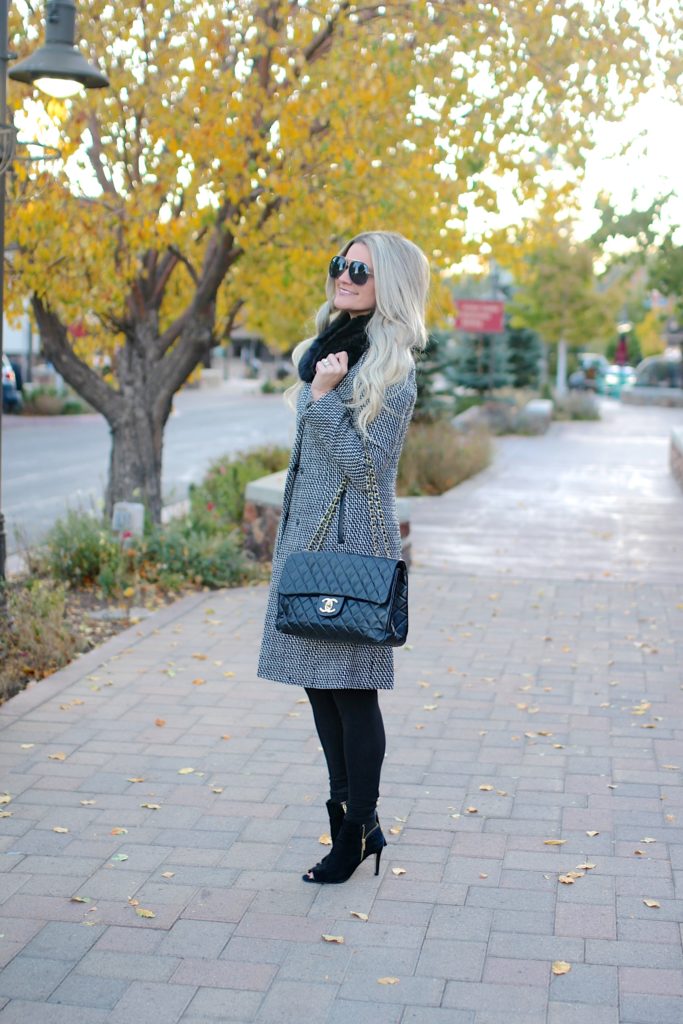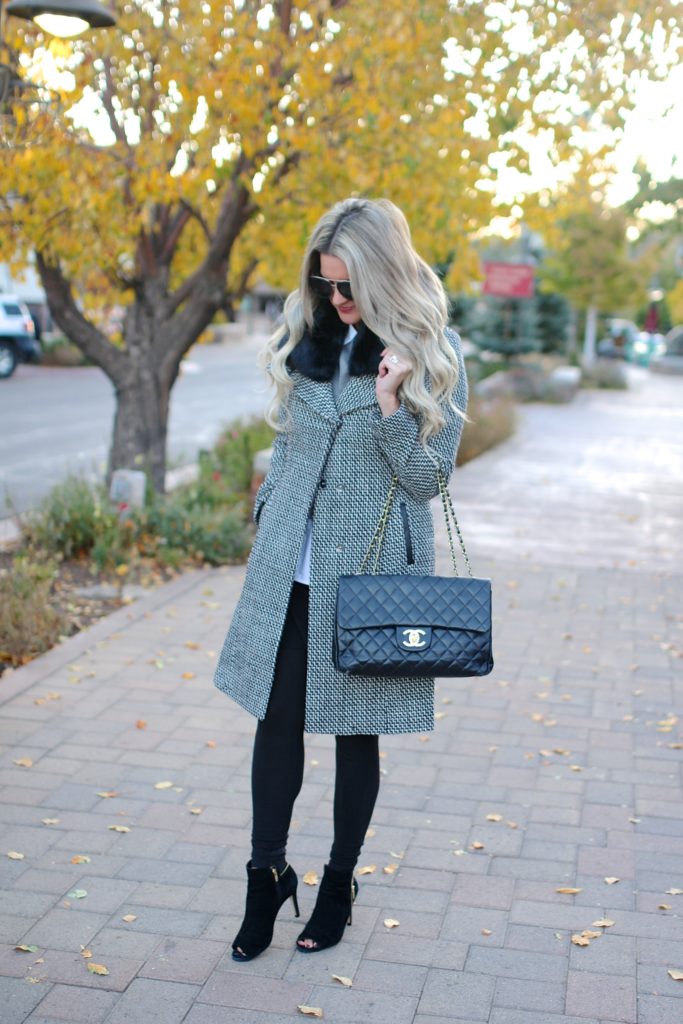 Coat: Nordstrom Rack | Leggings: old | Booties: old | Glasses: Quay | Bag: Chanel
Once autumn comes, I'm over here like:
OK…time to search every website to find my next fall dream coat.
And guess what? I found it.
Tweed, faux fur and all the fixins come with this one! PLUS: it's on sale for 56% off, and well…what better way to ease into autumn than with a new fresh coat? It was perfect for our trip too. Not too light and definitely not too heavy. Something about it screams Thanksgiving too, right?
Hope you guys have a great weekend! We are headed to the pumpkin patch with Riley. He's the most skittish dog, so we'll see how he does with laughing kids, crunchy hay, giant pumpkins and probably a heat wave to boot 🙂 Wish us luck!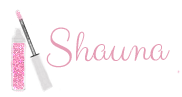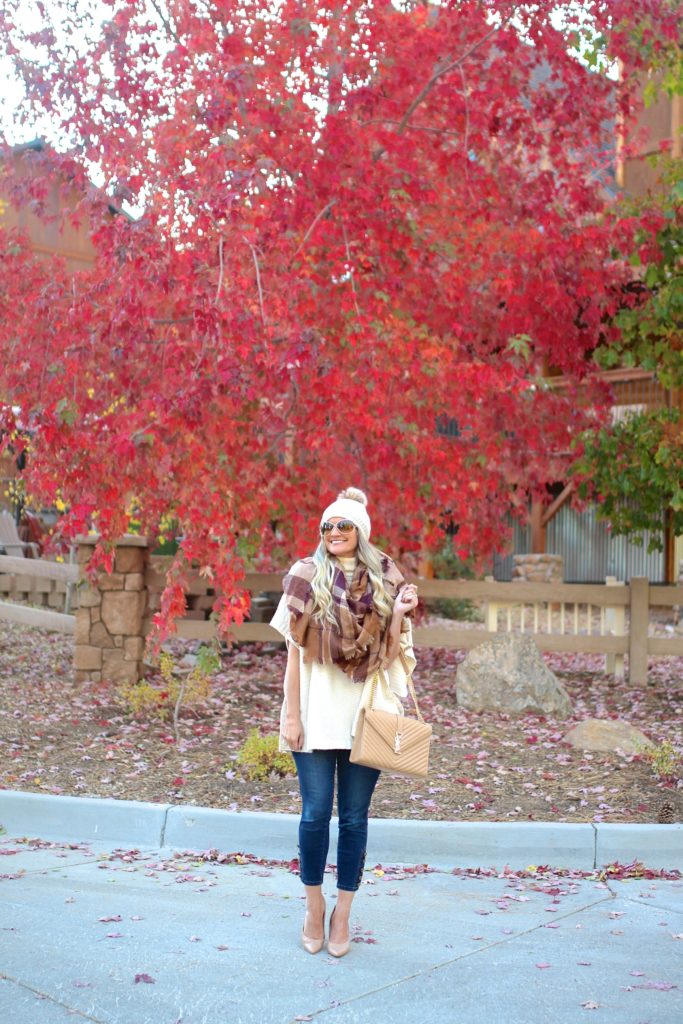 Scarf: Amazon | Sweater: old | Jeans: old | Heels: Nine West | Beanie: Dillards | Glasses: Tom Ford | Bag: YSL
What can I say about fall, except for that this tree is the reason I LOVE IT.
We made a little trip to the mountains to enjoy the cooler weather and to leaf peep on all of the fall colors, and we were not disappointed with either! The temps were super chilly and the leaves super bright. Every street we drove down, I'm like "wow!" "wow!" "wow!!" 🙂
And if you're looking for your next cozy scarf for fall, here it is ↑. It's under $13 and comes in 7 colors! I was so excited to finally wear it!
Thanks for reading, I'll be back Thursday with my favorite tweed coat for fall! Have a great week xxoo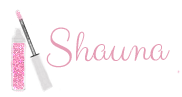 ♥ A Halloween blog post I've wanted to recreate for years
♥ Disgusting or delish? 19 scary Halloween recipies
♥ The cutest sweater to wear on Halloween at the office
♥ 21 Halloween nail designs that are better than a costume
♥ The one new item I bought to decorate the porch (I'm in love!)
♥ More of my Halloween look from last year
Thanks for reading! Have a boo-tiful weekend! 😉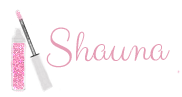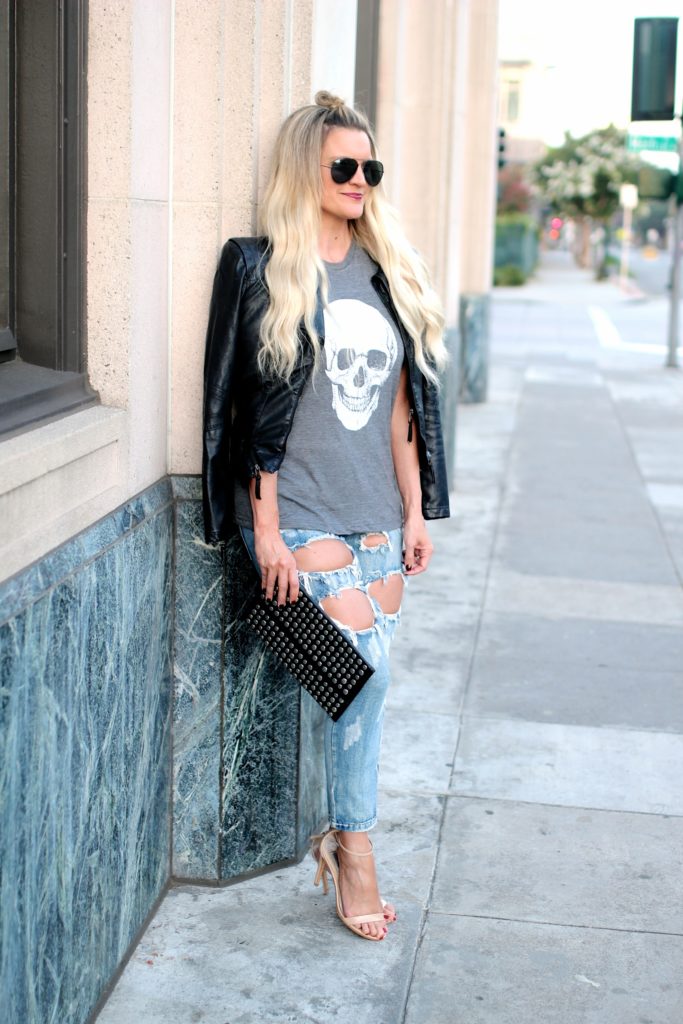 Top: Vici | Jeans: old (similar) | Heels: Steve Madden | Clutch: old | Glasses: Prada
Because you're never too old to add a little spooky to your style…
Have a great week! xo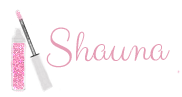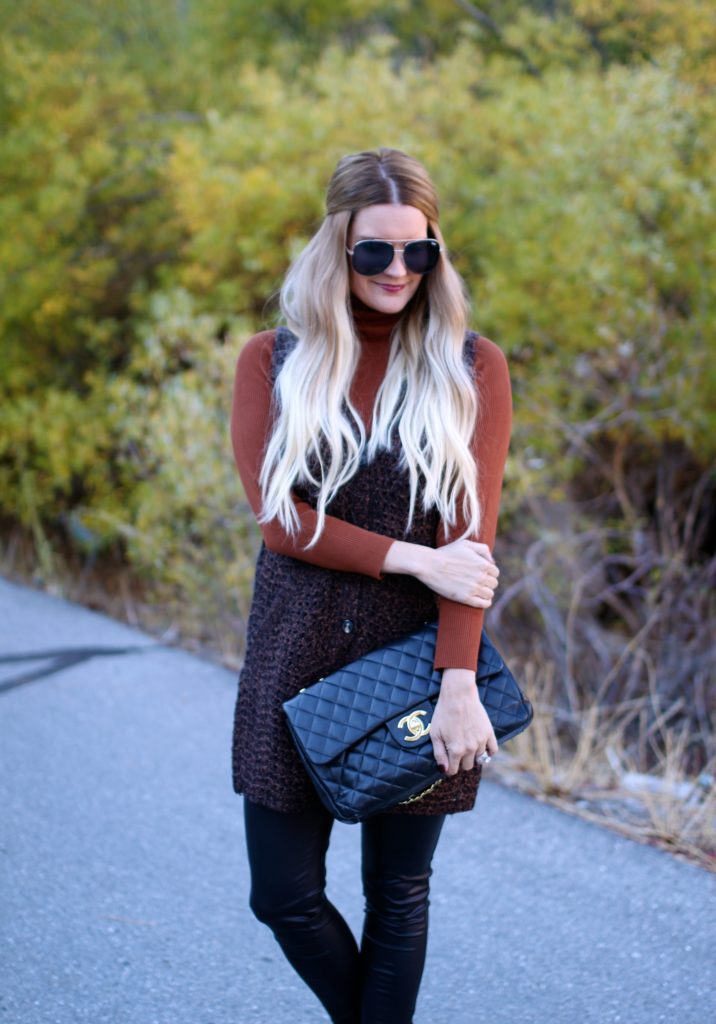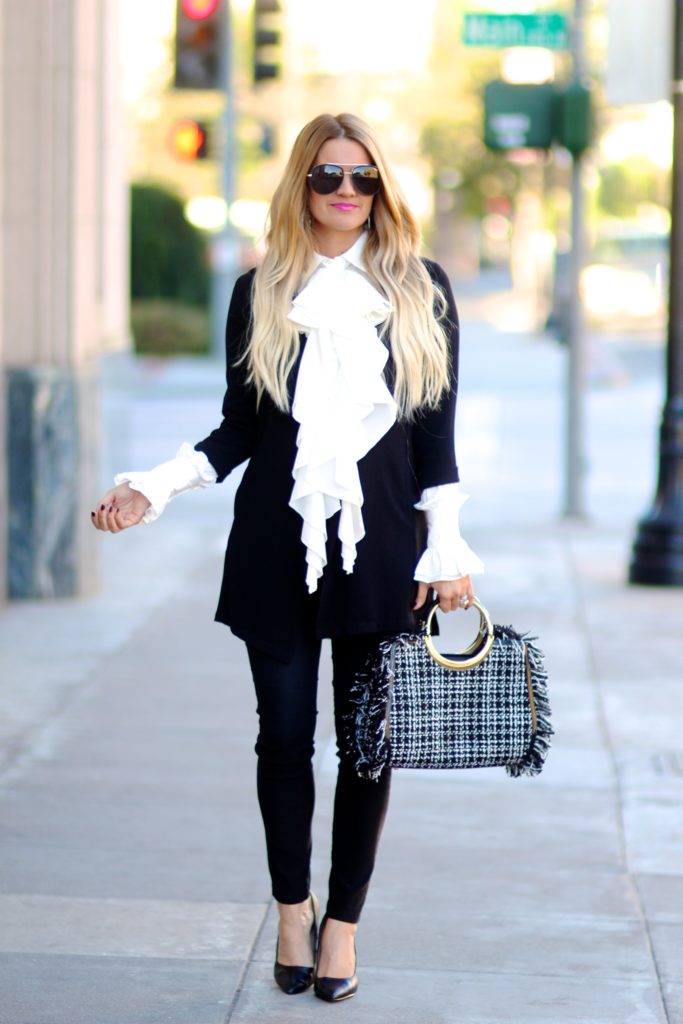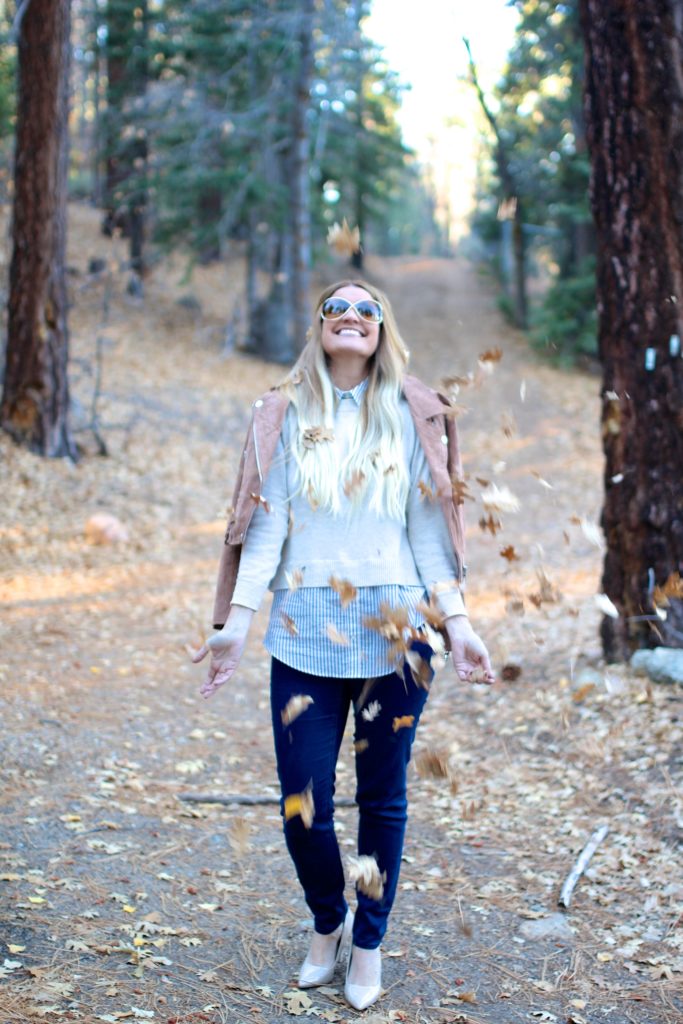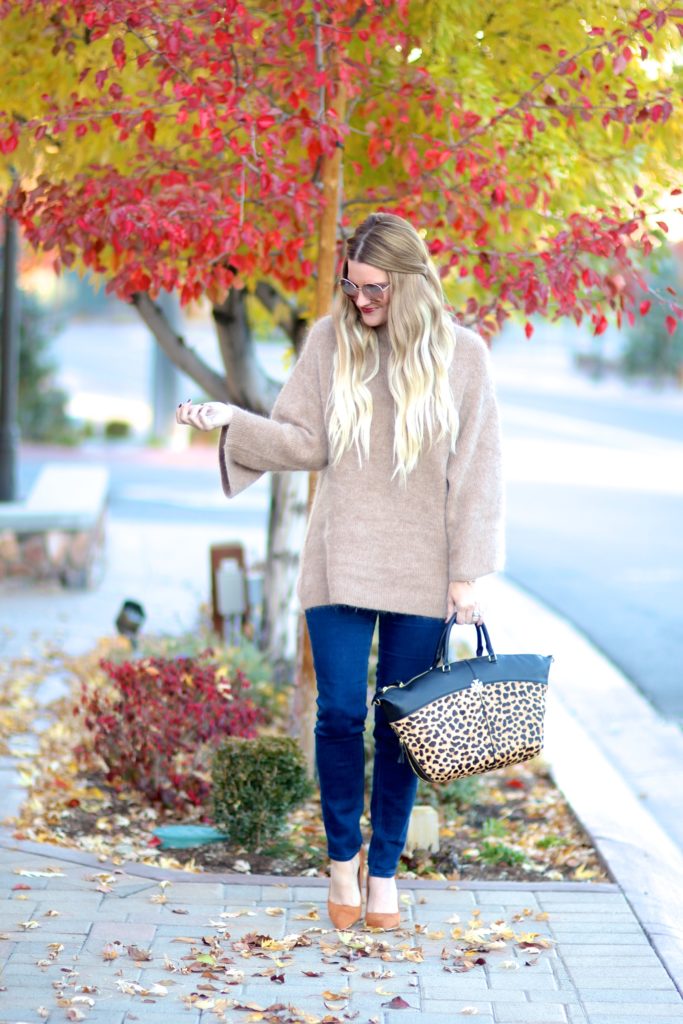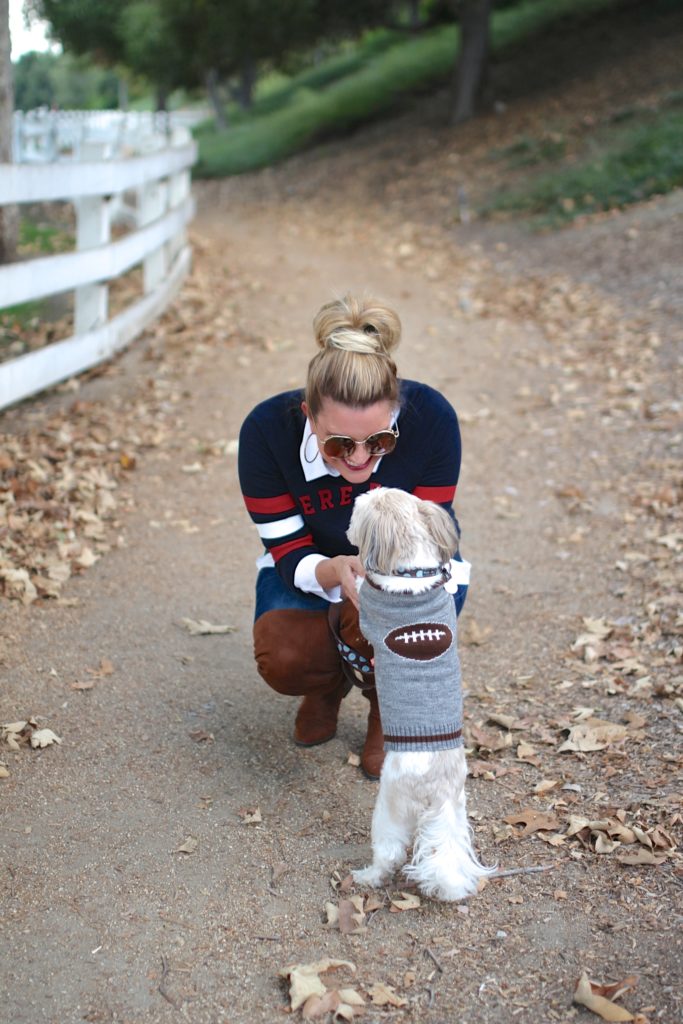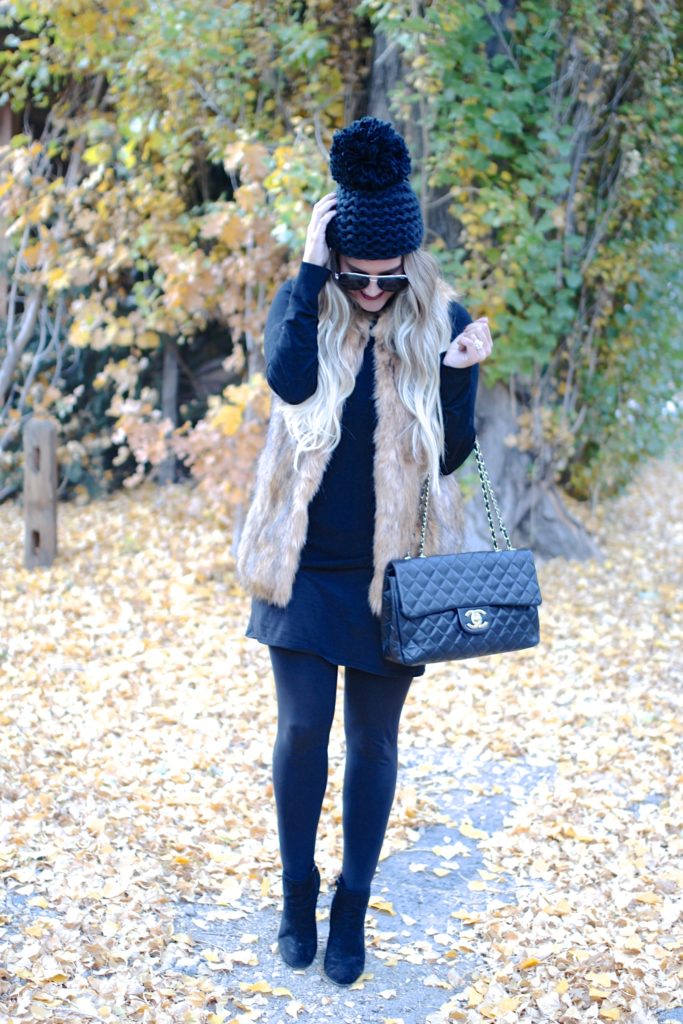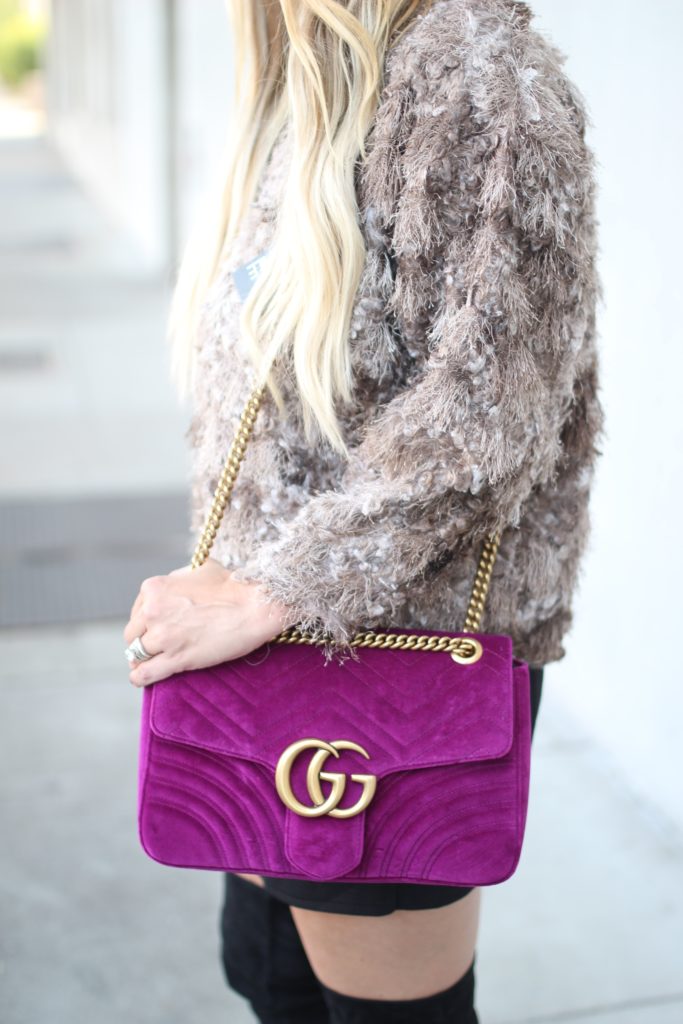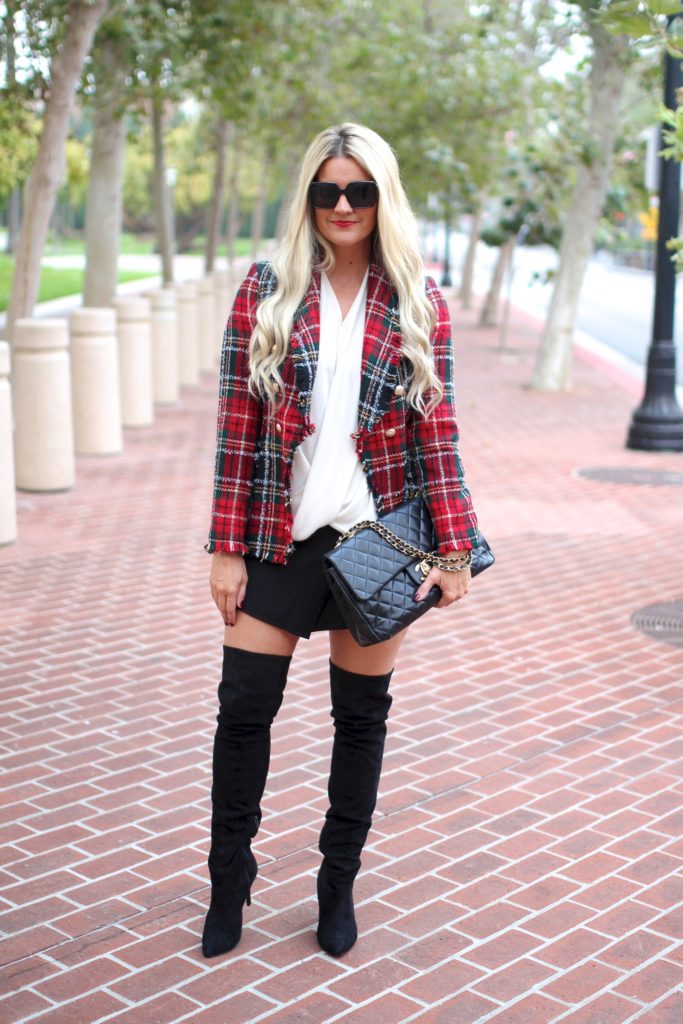 Ahh…Fall.
My favorite time of year for so many reasons. The list could go on for days, but at the very top is the fashion (obviously!). No other season can compete in terms of colors and textures.
So here they are – a few of my favorite fall moments from years past. May they inspire you to live your best fall self! Full of fun feathers, over-the-top accessories and all the tweed your little hearts can handle! xxoo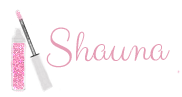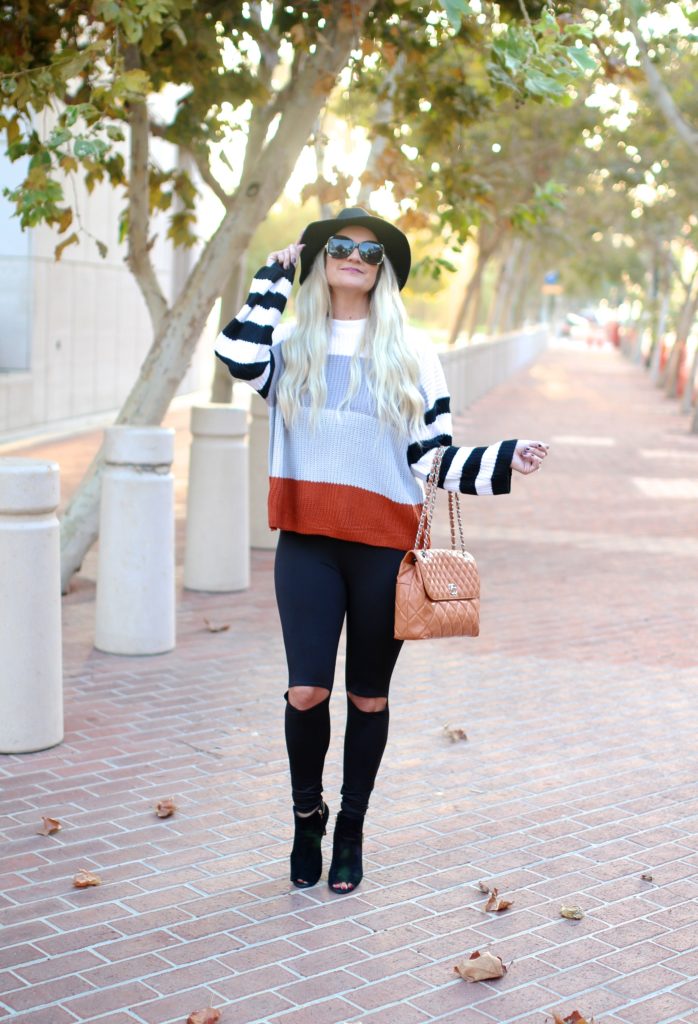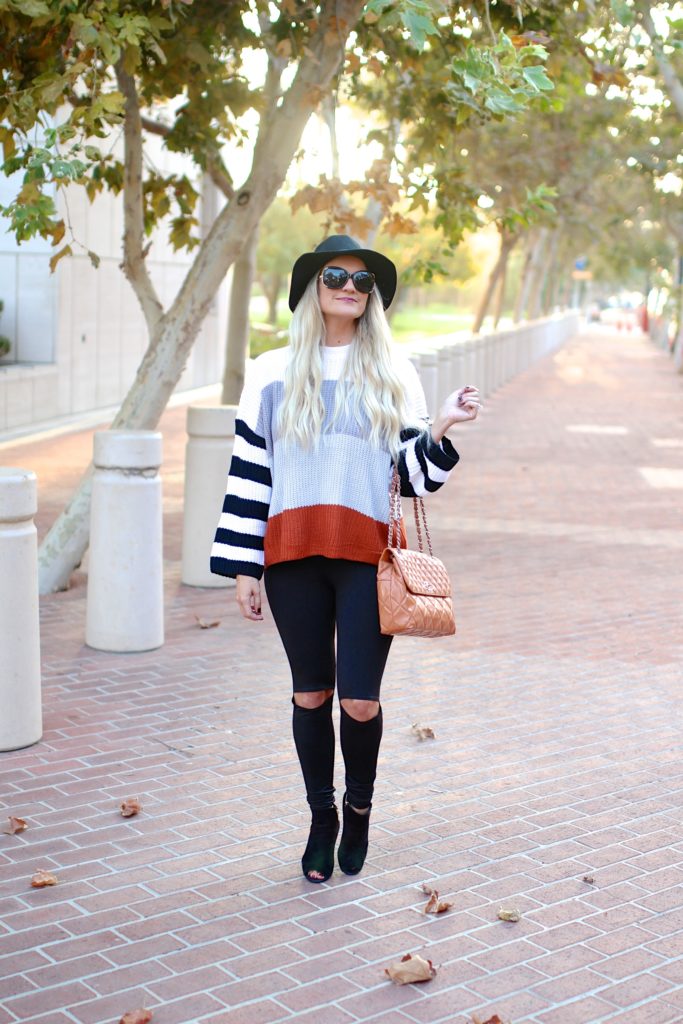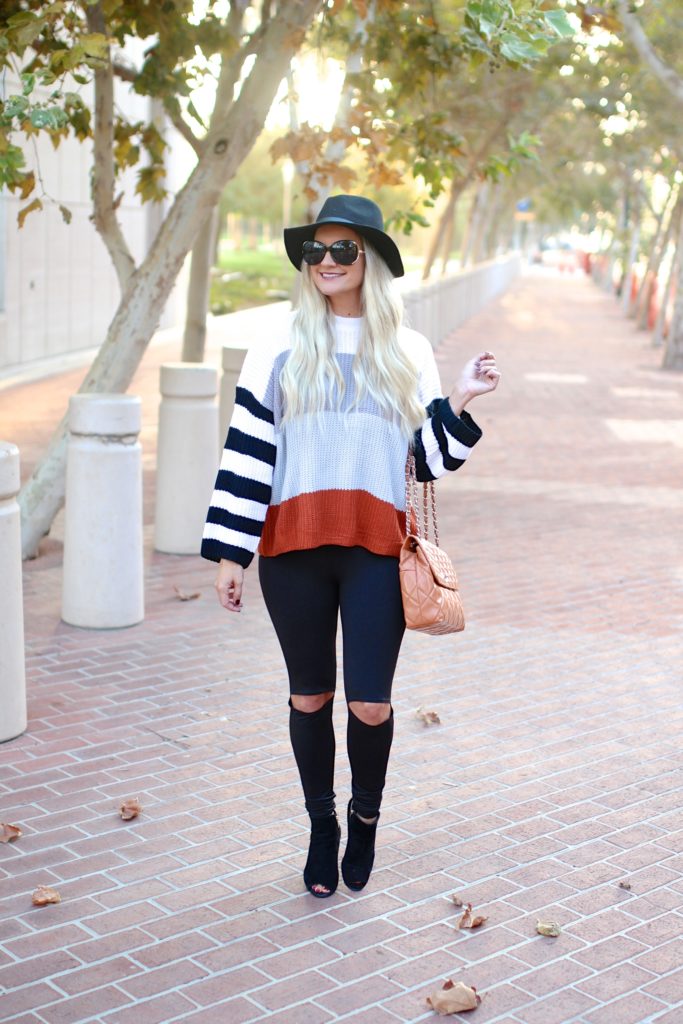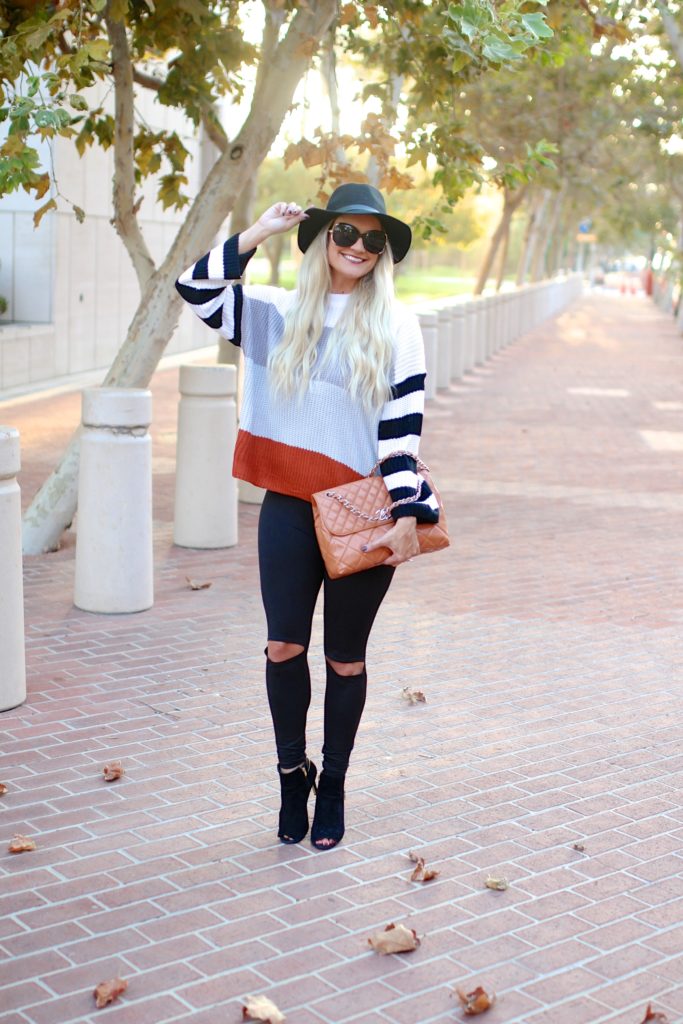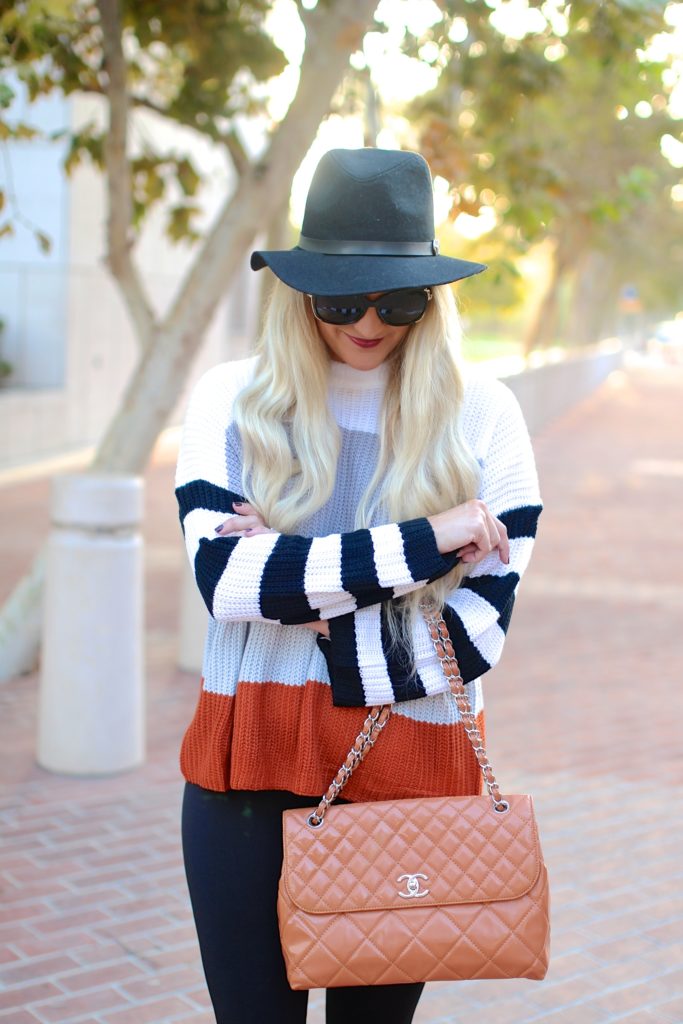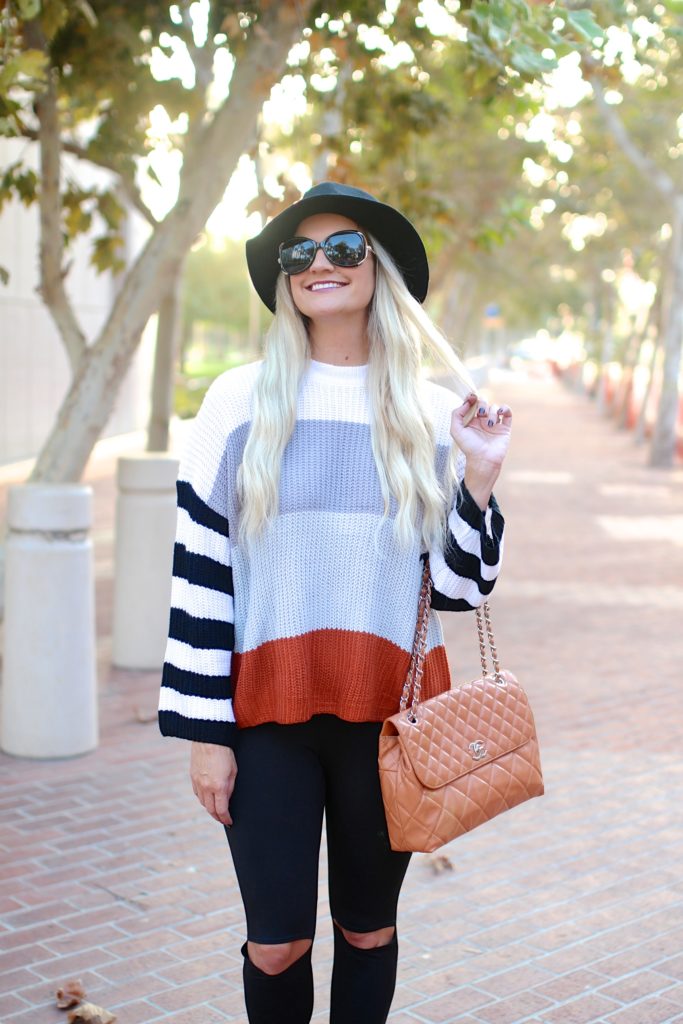 Sweater: Mint Julep Boutique | Leggings: Amazon | Booties: old | Hat: Amazon | Glasses: old | Bag: Chanel
It's FINALLY feeling like fall around here!
OK, just for the past few days because it was chilly and rainy, and perfect for all of my decorating that went on this weekend. The house is Halloween ready! I know I probably say this about every holiday, but I've always loved Halloween. I think it comes from having such great memories as a child, with parents that always made it special and memorable and most of all…spooky!
Isn't this sweater the cutest? I keep picturing it being worn to a pumpkin patch. The perfect fall/Halloween colors for sure!
Thanks for reading!