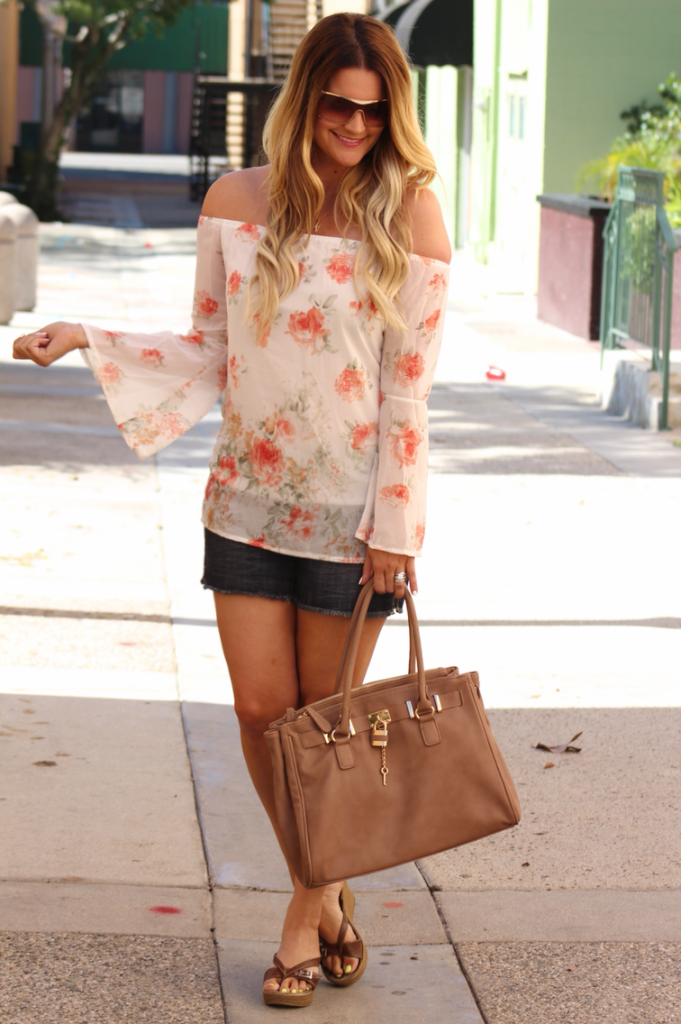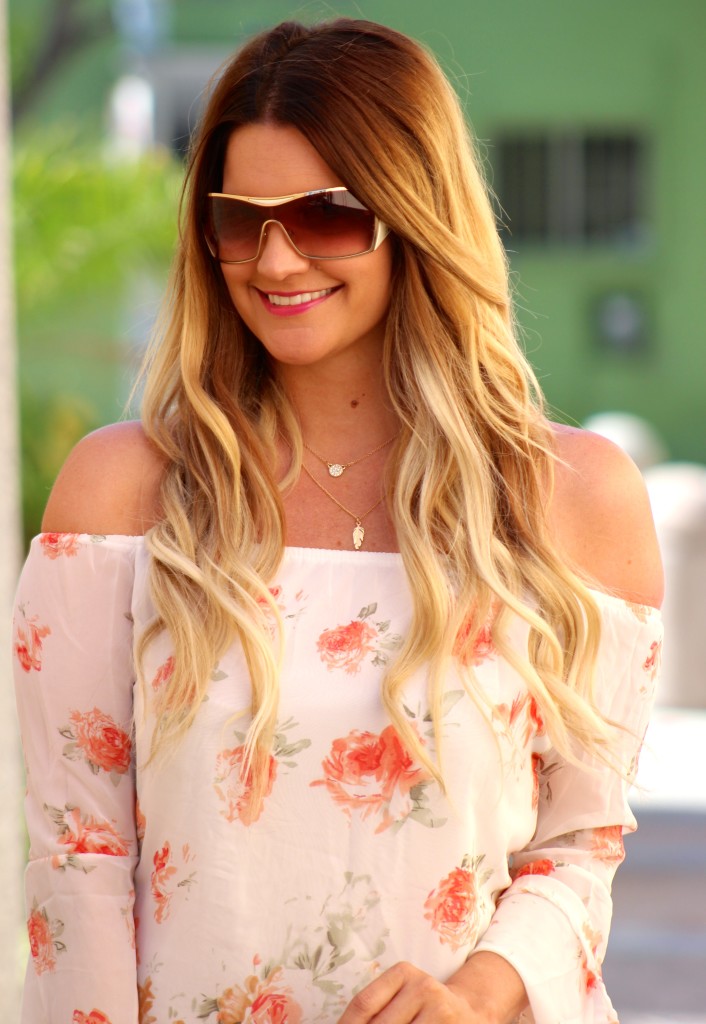 Top:
c/o

Shein
| Shorts:
Mossimo
| Wedges: old | Glasses: Dior | Necklace:
Lulu's
| Bag: Aldo
(smaller version

)
Loving this off-shoulder top from Shein. It's so perfect for those casual summer days! I'm always on the look out for the perfect bell sleeve too. 
I'm so glad tomorrow is Friday. I've had major migraines this week, so I'm really looking forward to relaxing a little this weekend. Pool floatie – here I come!
Have a GREAT weekend! XOXO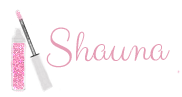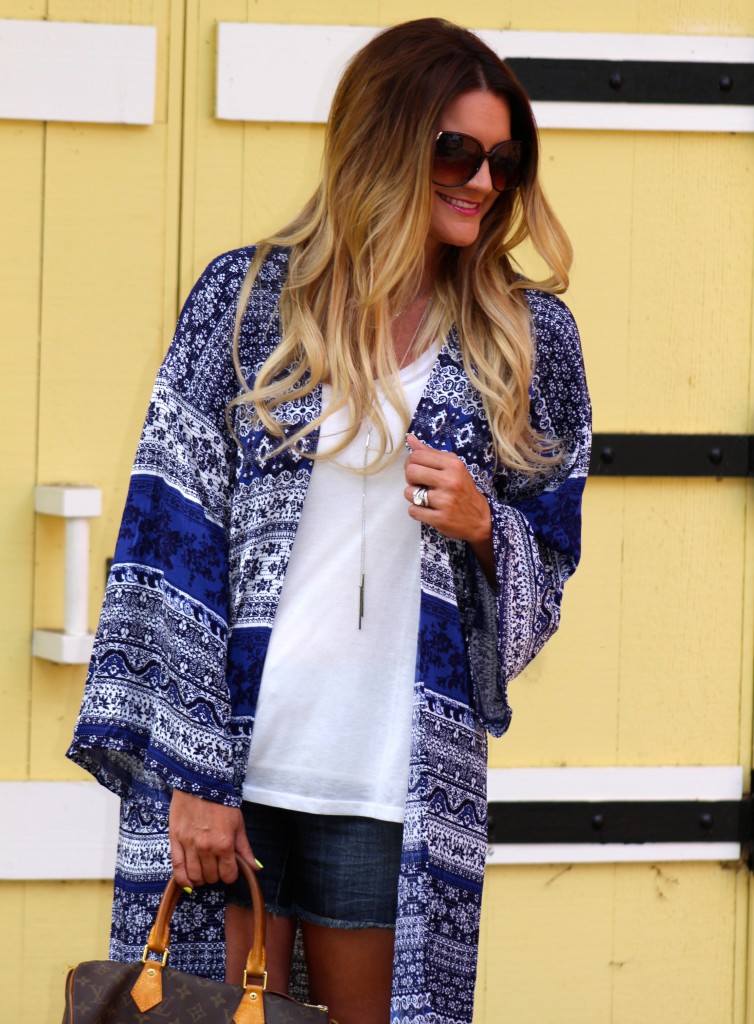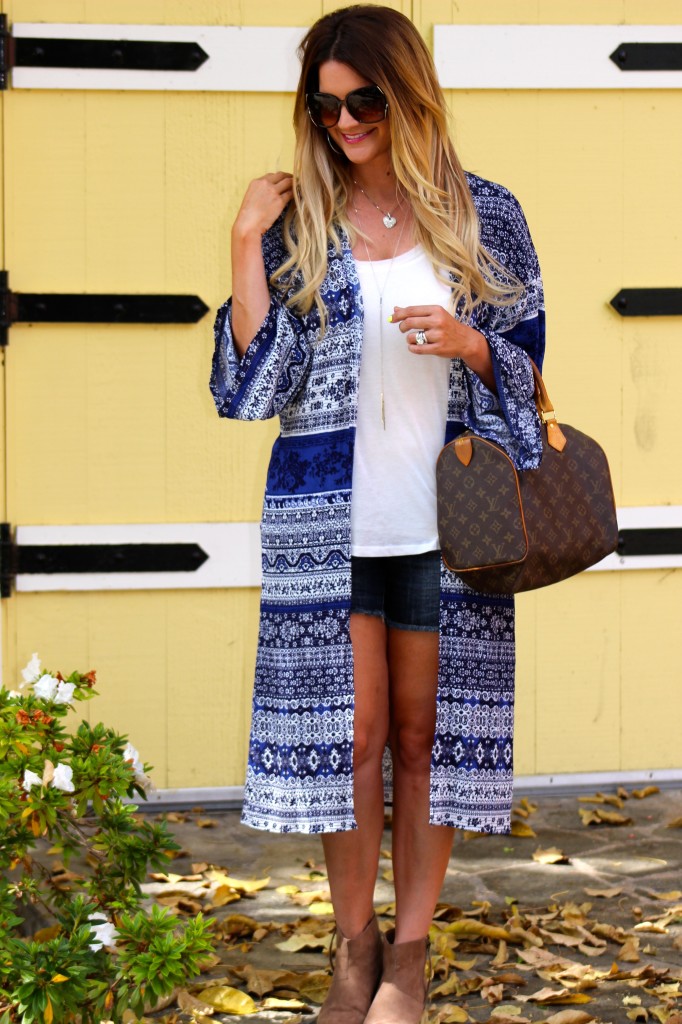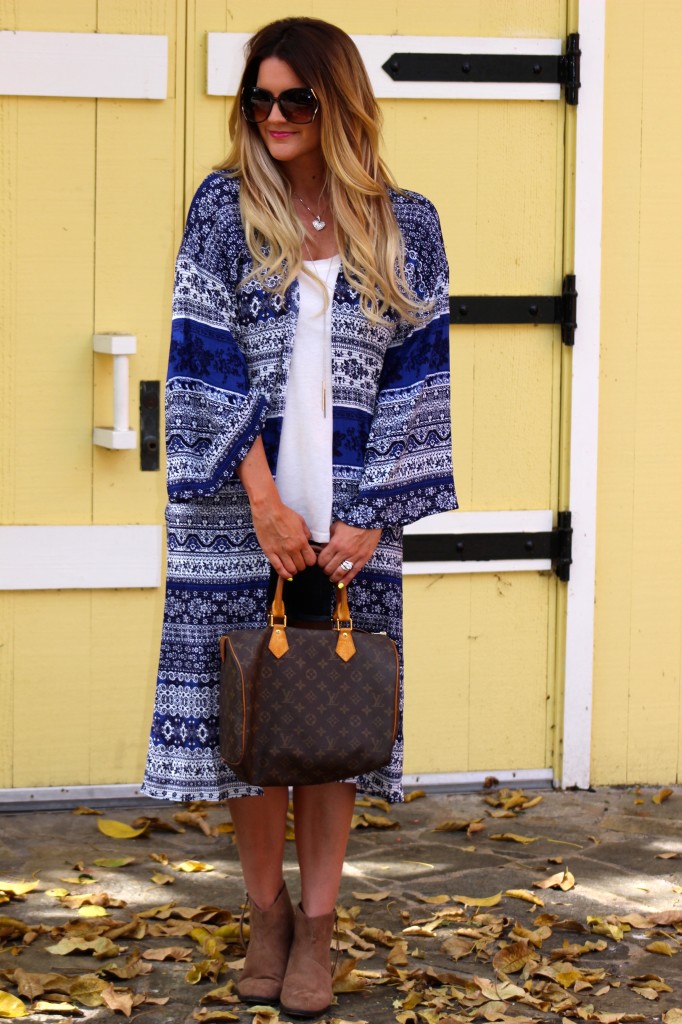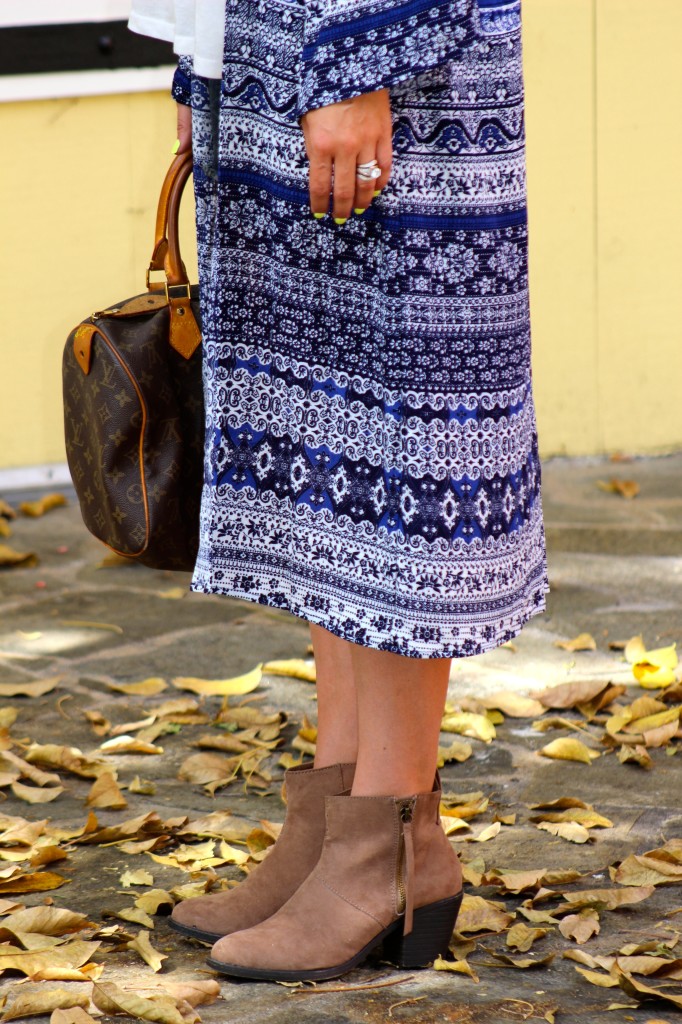 Kimono:
Nasty Gal
 | Tank:
H&M
| Shorts:
Mossimo
| Booties: Forever 21
(

similar

)
| Necklace: LuLu's | Heart Necklace: Swarovski | Glasses: Jessica Simpson | Bag: Louis Vuitton    
I always love kimonos in the summer. They are a serious summer staple for me. I mean, count me in for anything oversized and comfy when it's time to get dressed! 😉
Thanks for reading! See you Thursday! XO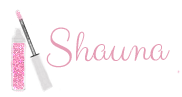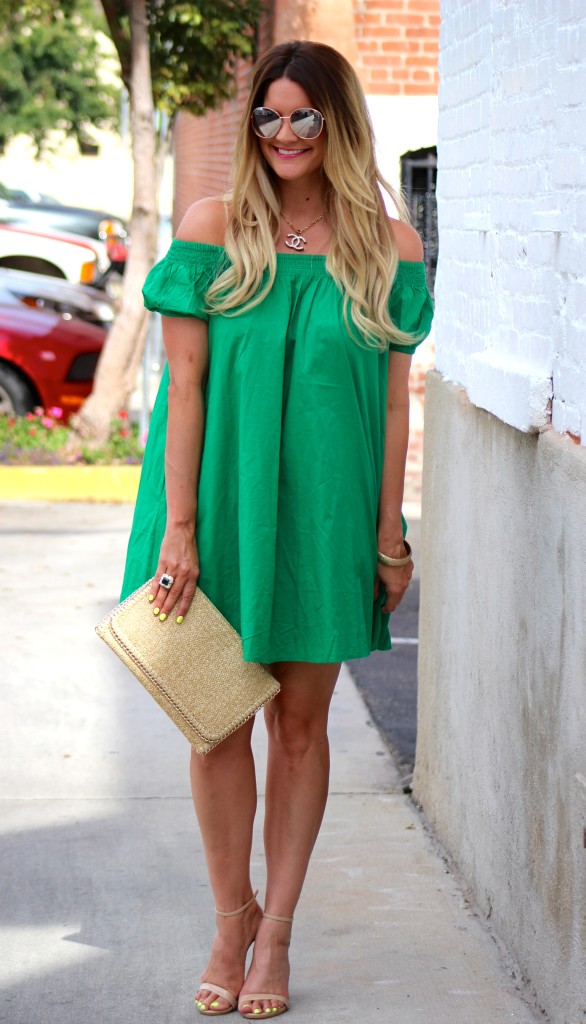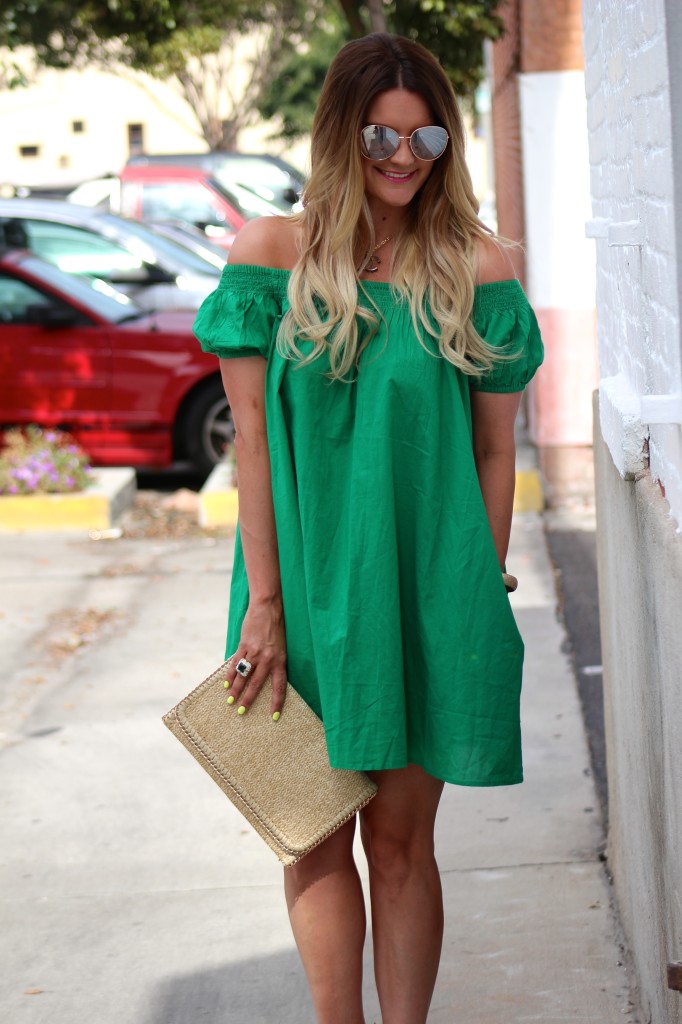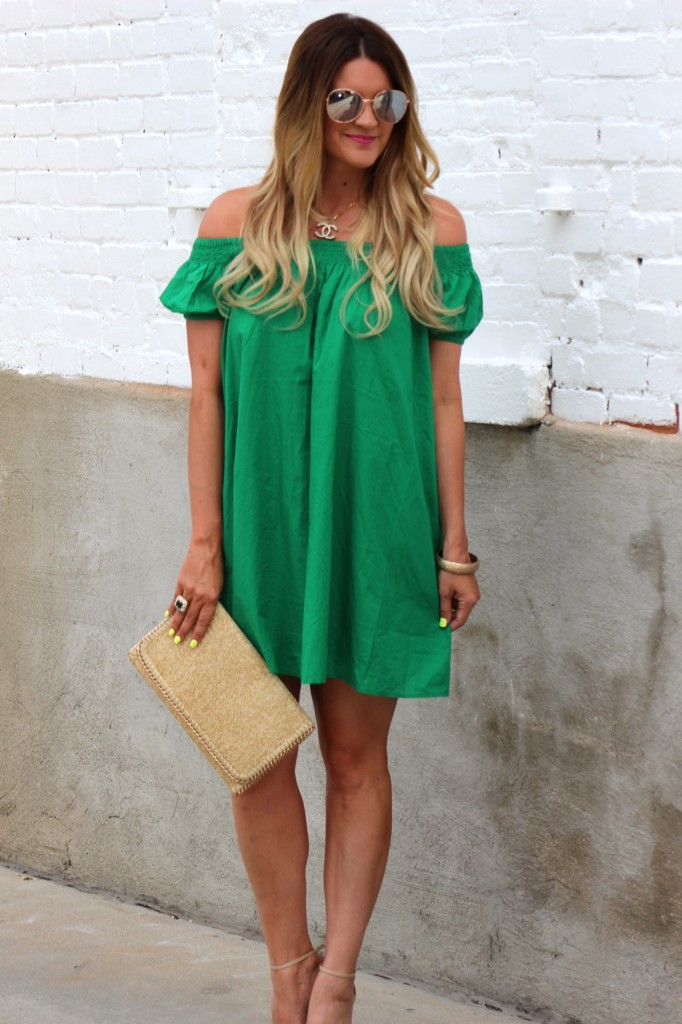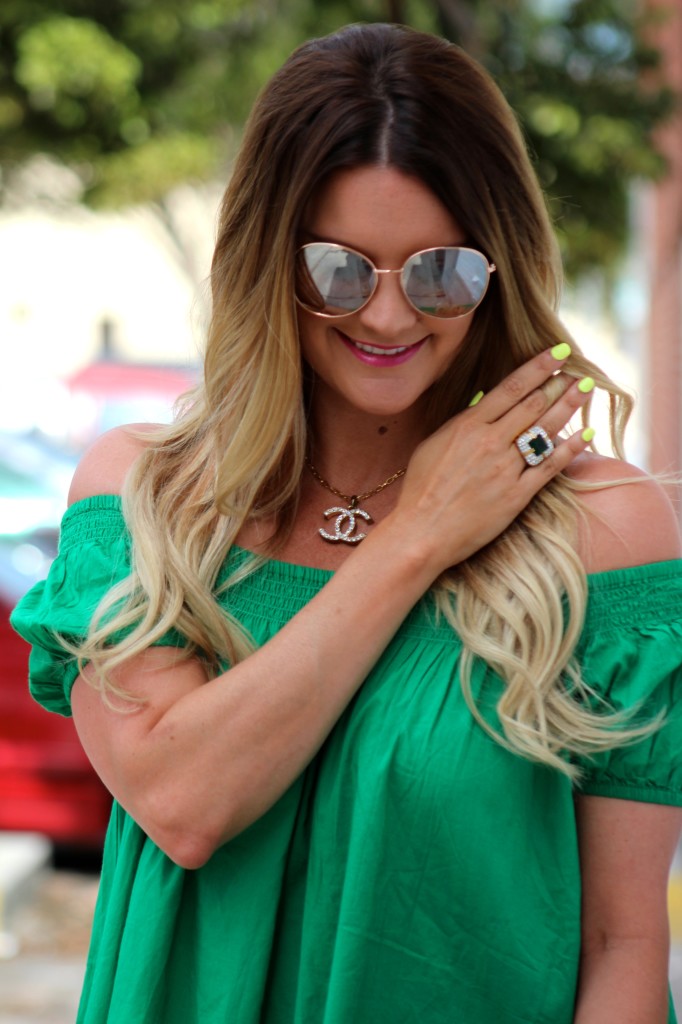 Dress:
Asos
| Clutch:
Phase 3
| Heels:
Steve Madden
| Glasses: old | Ring: Rachel Zoe    
I know – another day another dress, right? But with summer already half over (and back to jeans and boots before you know it), I can't help but get all the wear out of these dresses while I still have time! I have to be honest, while I love the color and off -shoulder detail of this dress, it drove me completely insane that even after I steamed it, anytime I moved it would wrinkle 🙁  It's just the nature of the fabric, so I guess sometimes you just can't win 'em all!
Thanks for reading XO 

♥♥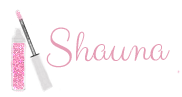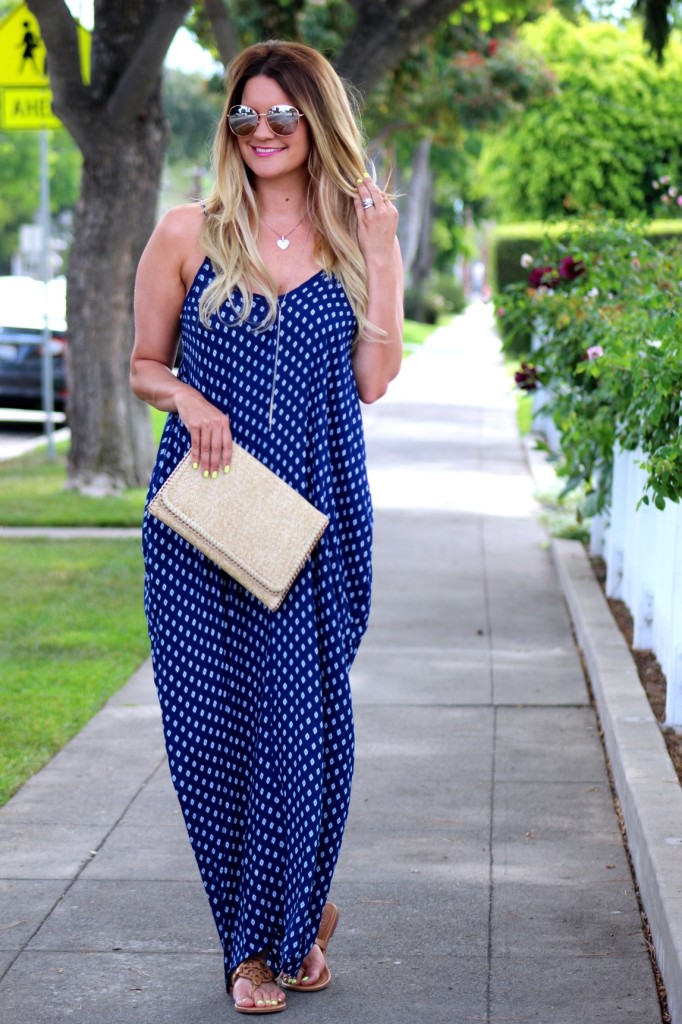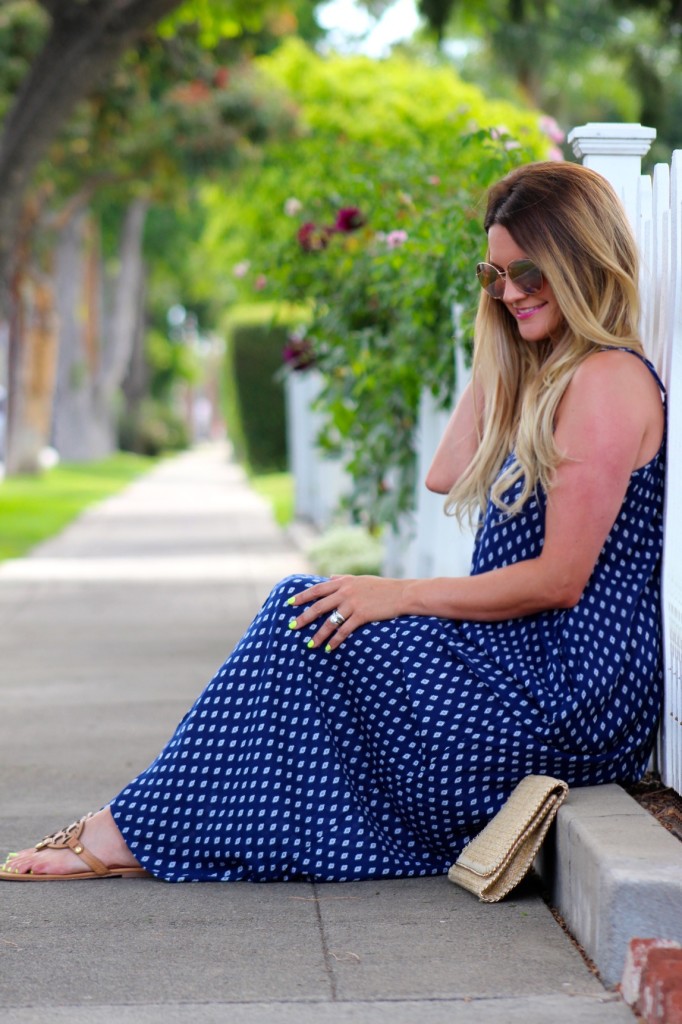 Dress:
LuLu's
| Clutch:
Phase 3
| Necklace: LuLu's | Heart Necklace: Swarski | Sandals:
Tory
Burch
| Glasses: old    
It wouldn't be a stylish summer without your favorite maxi dress, now would it? This one hands down is my new favorite pick. Not only is it super lightweight with a cute southwest print, it also has hidden front pockets!! What is it about pockets that makes me so happy? 
Hope you all had a great weekend! We celebrated my parent's 40th Wedding Anniversary, and had THE best time! There was so much love that night, it was just the best feeling in the world. They enjoyed all of the surprises that we had in store for them throughout the night, too.  It has been so much fun planning it all with my 3 sisters over the past few months. We really hit the jackpot in the parental department for sure, and are so blessed to have them in our lives. Love them!! 

♥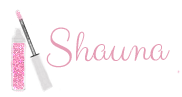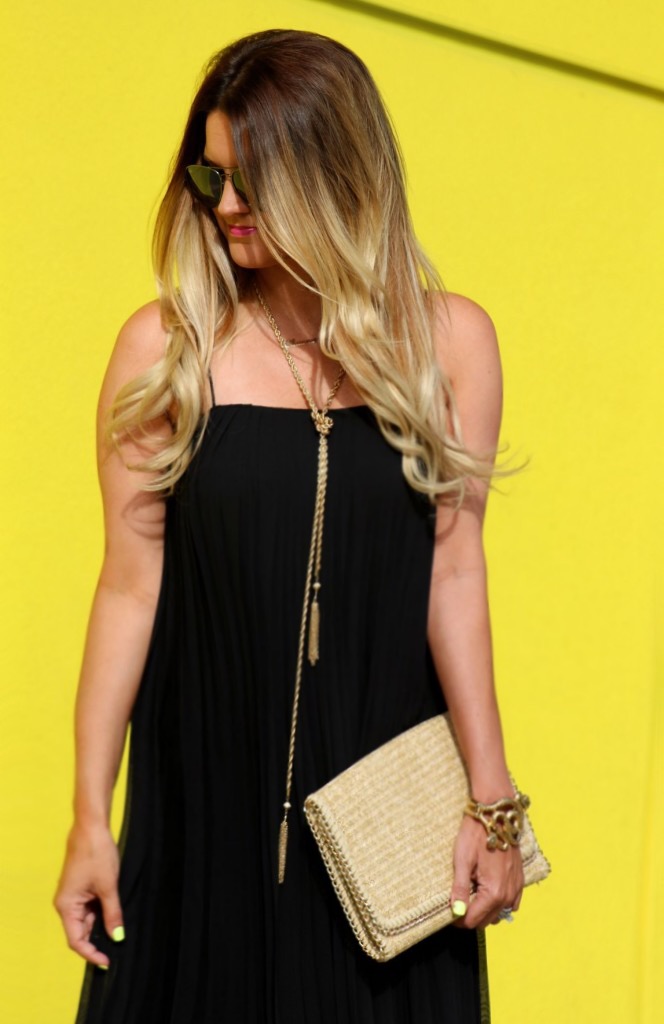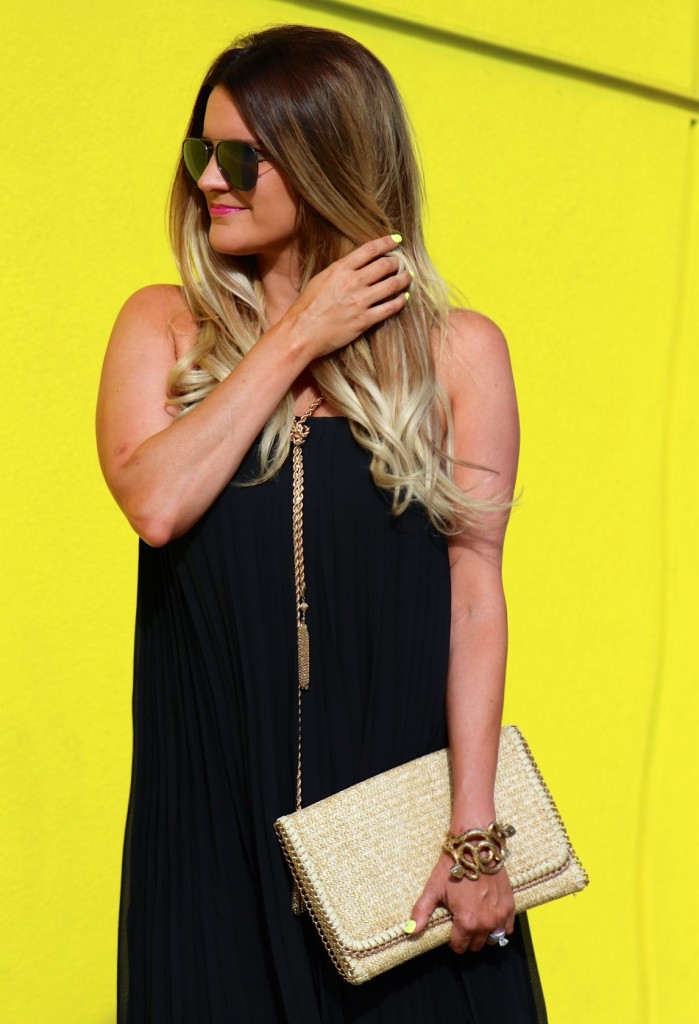 Flat Iron: c/o
Irresistible Me
| Dress:
Asos
| Heels:
Steve Madden
| Clutch:
Phase 3
| Nameplate Necklace:
Jennifer Zeuner
| Tassle Necklace:
Bauble Bar
| Bracelet: Bebe | Sunglasses:
Ray-Ban
I love keeping my hair curled in the summer. For me, it's just easier to manage because my curls tend to stay in tact for a few days after I style it. Plus, there is something fun about sporting beachy waves all summer long. Recently I started using the

Diamond Hair Styler

to flat iron and curl my hair. I color my hair often, so the ceramic plates help protect my hair and keep the natural color and moisture in. The best feature about this iron? The 360 degree mobile cord that swivels around, no matter what direction I move in. Can we say totally genius?
Did you all shop the Nordstrom sale yet? I only kept one thing out of all the things I ordered. Yay for my wallet, sad for my closet 😉
Thanks for reading, and have a great weekend! 

♥
.
*This post was in collaboration with Irresistible Me. All opinions and photos are my own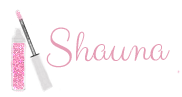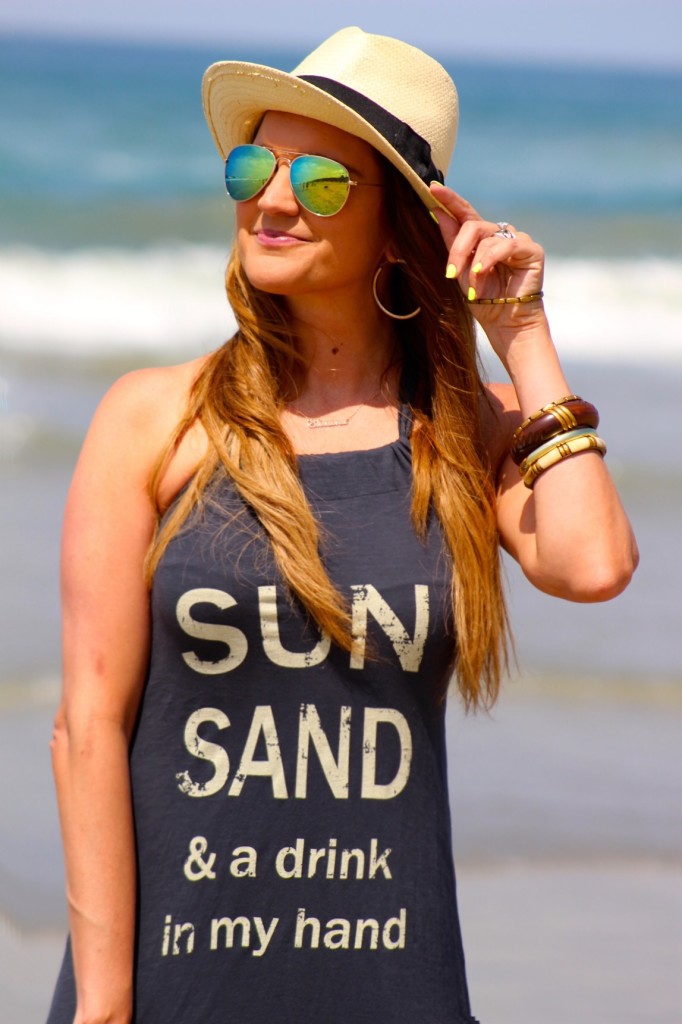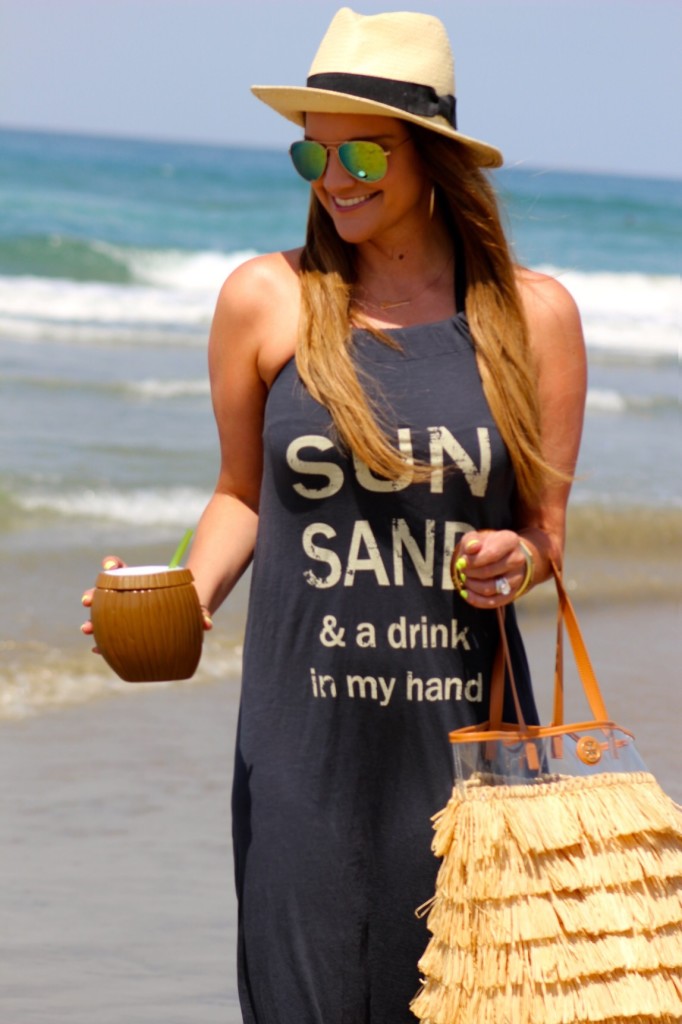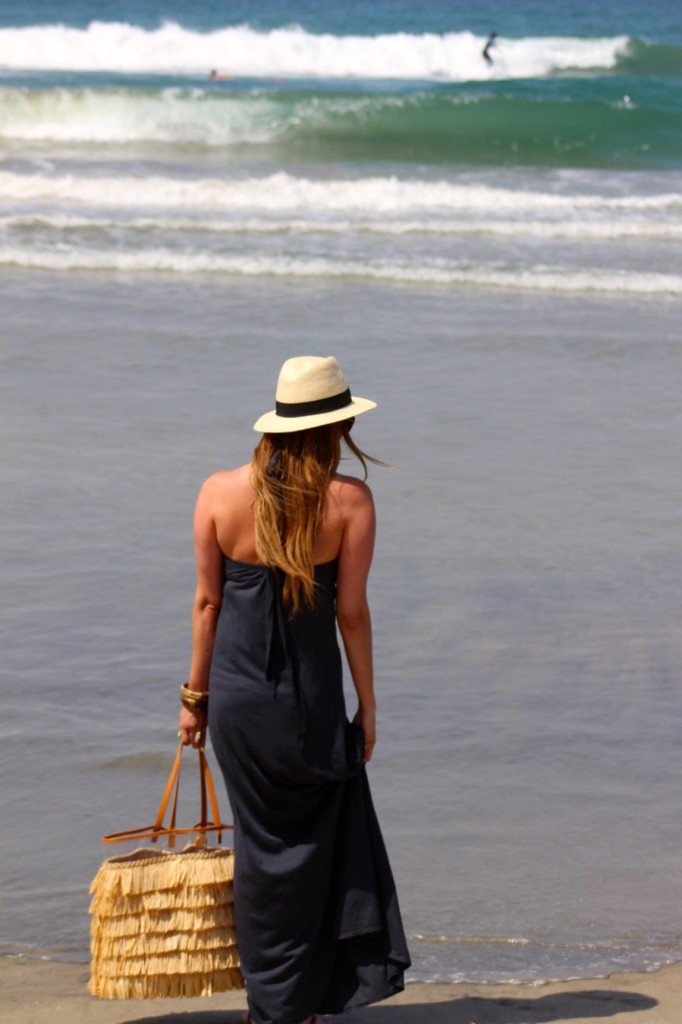 Dress:
Lulu's
| Bag: Tory Burch | Hat: Windsor
(

exact

)
| Bracelets:
(

similar

)
| Sunglasses: H&M    
I figured this dress would sell out fast, and I was right.  Super glad I didn't think twice about ordering it when I saw it. The good news is that Lulu's always restocks their items pretty quickly, so you definitely have a chance of getting your hands on it soon, if you decide you just can't live without it 😉
It's such the perfect maxi to pack for that big summer trip, or just down to the local beach. I love the fact that it's like one big graphic tee, too!
Hope you are enjoying the perfect summer! 
♥♥