Top: Chicwish | Shorts:
Mossimo
| Heels:
BCBG
| Clutch:
Etsy
| Glasses: old | Bracelet: old     
It seems as though the Blogger trend right now is to start posting about fall fashion (mostly because of the #nsale, I'm sure!). But the truth is, I'm just not ready to give up summer quite yet. I feel as though I wait all year long for it, and then – poof! – it's gone. Just like that. Life is too short to be rushing through the season's so fast. I just want to enjoy my summer fashion while I still can!
This top was a recent find on Chicwish, and I couldn't love it more. You know me and my off-shoulder anything 😉 And can we talk about this clutch? Adorbs, right? I seriously love me some Etsy when it comes to clutches. Everything is just so unique & fun.
Have a great week, and thanks for reading!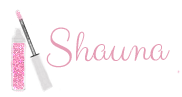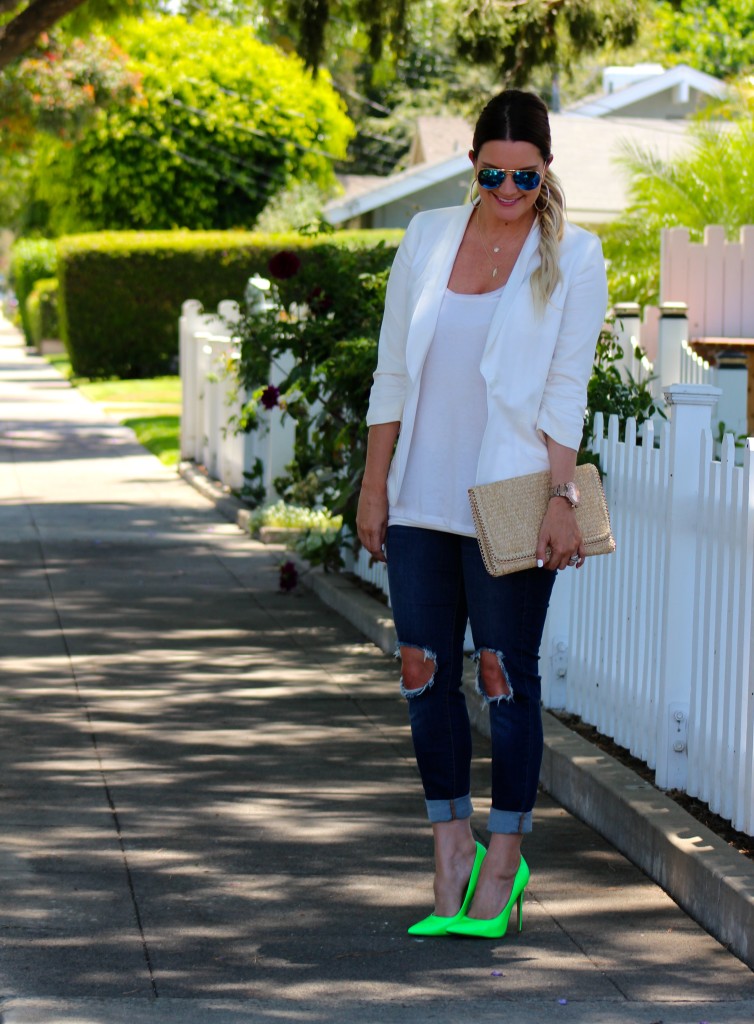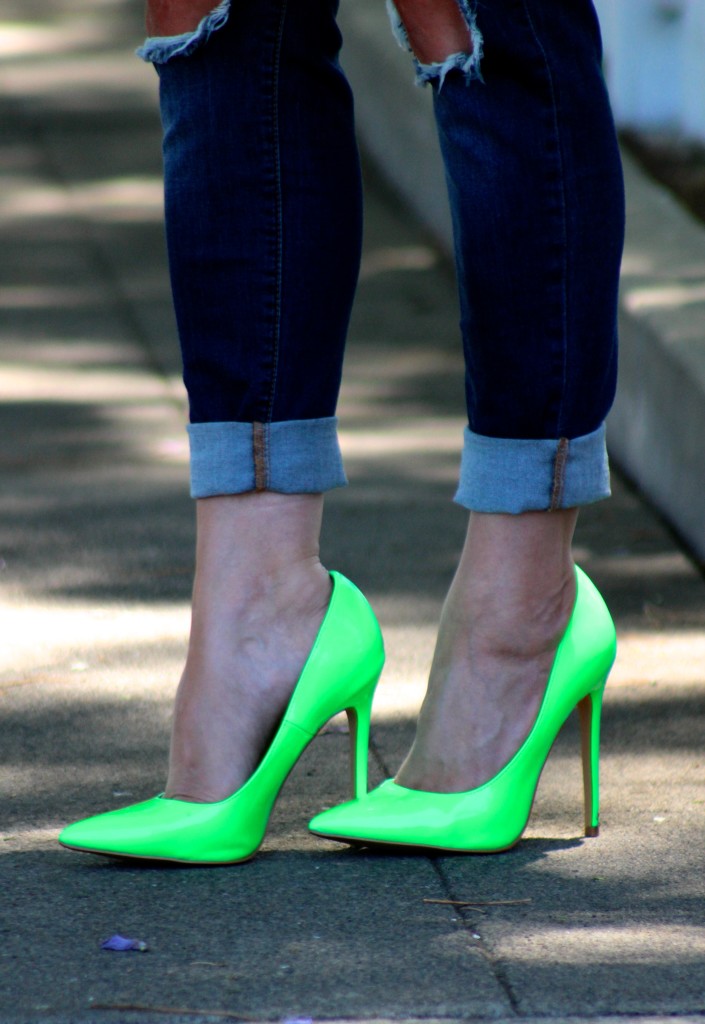 Blazer:
Mural 
| Tank:
H&M
| Jeans: Bebe
(

similar

)
| Heels:
ROXX
| Clutch:
Phase 3
| Watch: old | Glasses: H&M    
One of my favorite go-to looks in the summer is distressed denim paired with a white blazer. To step up this chic summer look, of course I had to add my fav pair of neon heels. Oh, and this clutch? UHbsessed. You've seen it in the last few posts, and I've definitely gotten good use out if it all summer long. It also comes in black with a metallic chain detail. Perfect for fall!
Hope you all have a great weekend! I've got lots of picture taking planned, and then Sat night I'm meeting up with my sis for some yummy Mexican. Bring on the raspberry margs and endless chips & salsa 😉
Thanks for reading -xo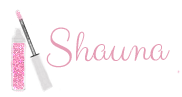 Dress:
Humble Chic New York
(

similar

)
| Heels: Charlotte Russe
(

similar

)
| Clutch: Etsy | Necklace: Bauble Bar | Sunglasses: old    
Alas, this is my last neon look of the summer. Figured I'd channel my inner Barbie with this one, since this neon pink is SO stinkin' bright!! But seriously, I'll miss these colors I've grown to love all season. Til next year, neon!  I 

♥

U.
Thanks for reading!