When I found out that I was attending the grand opening of Rachel Zoe's pop up store in LA, the first thoughts running through my head were the following: "I DIE", "IT'S BA-NA-NAS", and "OMG, THIS IS SO MAJ".
 If you know anything about this fashion icon, then you know those are her famous phrases, and all three of them were pretty much running through my mind as I headed to her store. Over the past few months, I've had some pretty incredible opportunities, thanks to this little blogging world (

meeting DVF

 was my total fashion highlight of last year!). But this was THE Rachel Zoe. The woman who's career I have followed for the past 15 years, and who is single handily the reason behind every boho look that I have created in my head and then have worn in real life.
And I was about to meet her.
The store itself was absolutely gorgeous, and absolutely so Zoe. Lots of open space and natural light, with whites and ivories to make for a relaxed environment. She spent her time styling and chatting amongst the guests. I had my total fan girl moment when I was speaking to her and on a whim decided to show her my blog. OMG! Of course I showed her 

this

post and gushed over how she had been my inspiration not only for a series of posts, but for how I dress in my everyday life as well. She was very gracious and thanked me, and it was at that moment I was hoping we were going to become BFF's and head out for some margaritas together. But alas – that did not happen, and I headed back home without my new best friend.
Needless to say, it was a total bucket list moment for me, and truly a day that I will never forget (I may or may not have already developed the picture of us, bought a frame for it and hung it in my walk in closet – not sorry!).
Thank you so much for reading! Wishing you all a wonderful & fashionable week ahead~ 
♥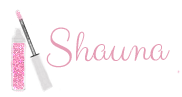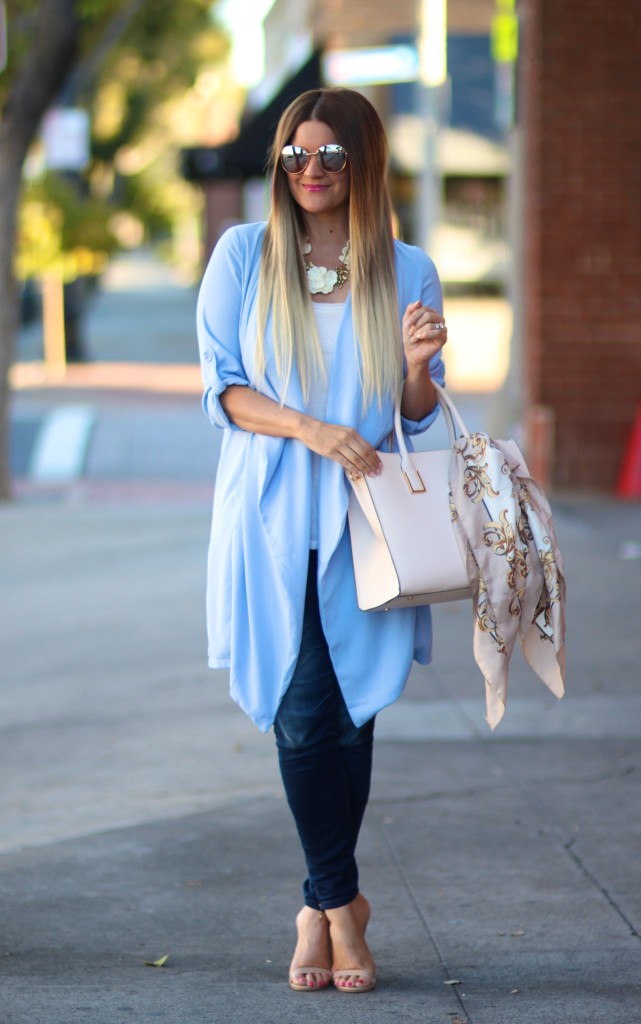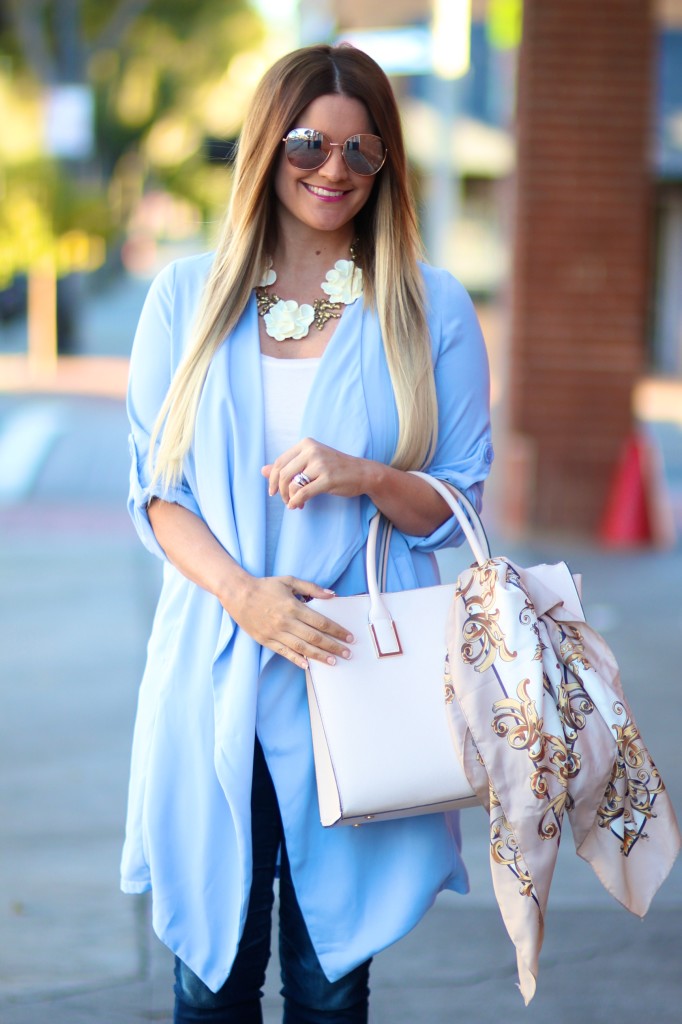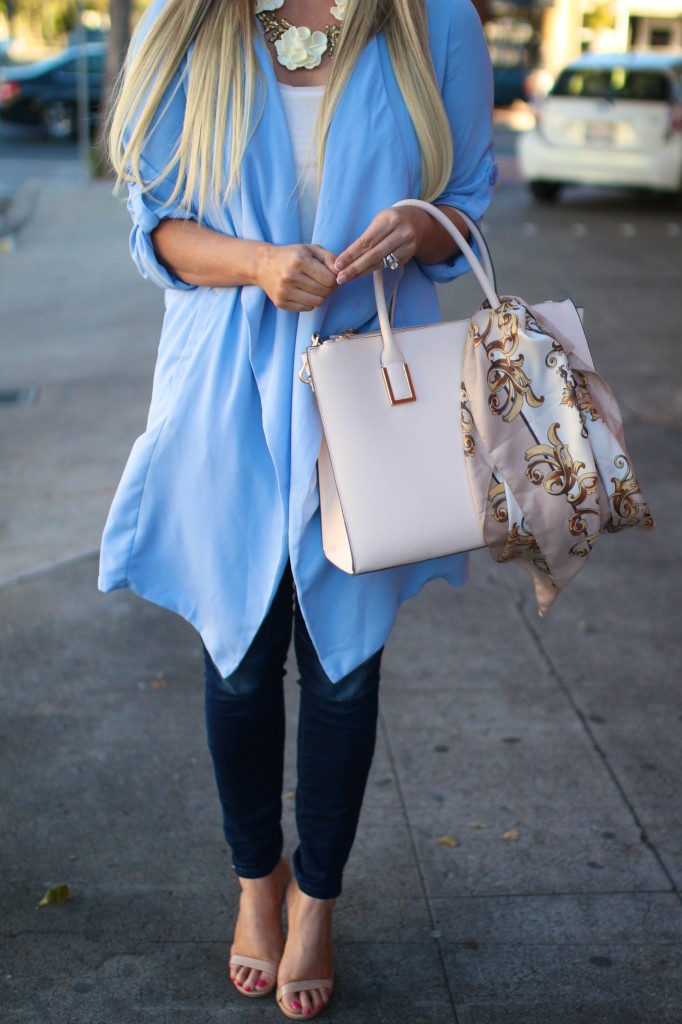 Jacket:
Impressions
| Tank:
H&M
| Denim
(

similar

)
| Heels:
Steve Madden
| Bag:
H&M
| Scarf: H&M (old) | Necklace:
c/o Happy Boutique
| Glasses:
(

similar

)
Last week I mentioned in

this

post that green was a color I never really owned, let alone wore very often. Well, you can also add periwinkle to that list too, because this color was another first for me! It was too hard to resist. Does this baby blue not scream "spring is coming"?!  And now that I'm a tad bit obsessed with all things periwinkle, it has me dreaming of this

watch

, these

earrings

and

hello fab heels

.
This week has been super hectic, so I am beyond ready for the weekend. Buuuuut unfortunately for me, I've got a super busy weekend ahead too. Fingers crossed I can find some down time in there to play outside for a bit. The weather has been so crazy good lately!
See you Monday!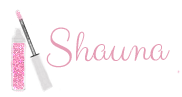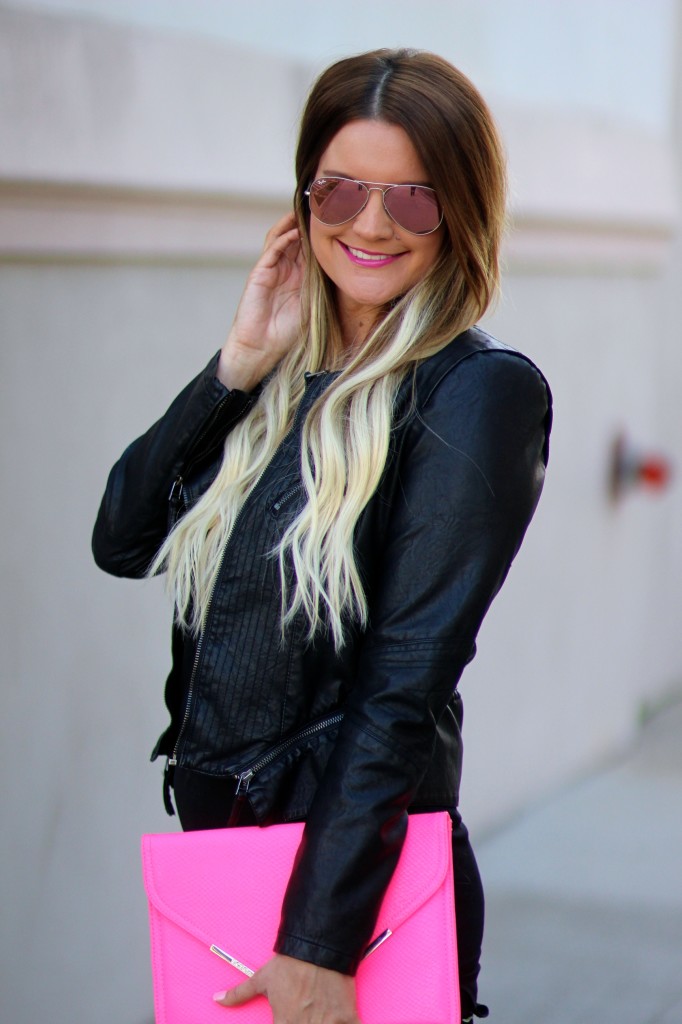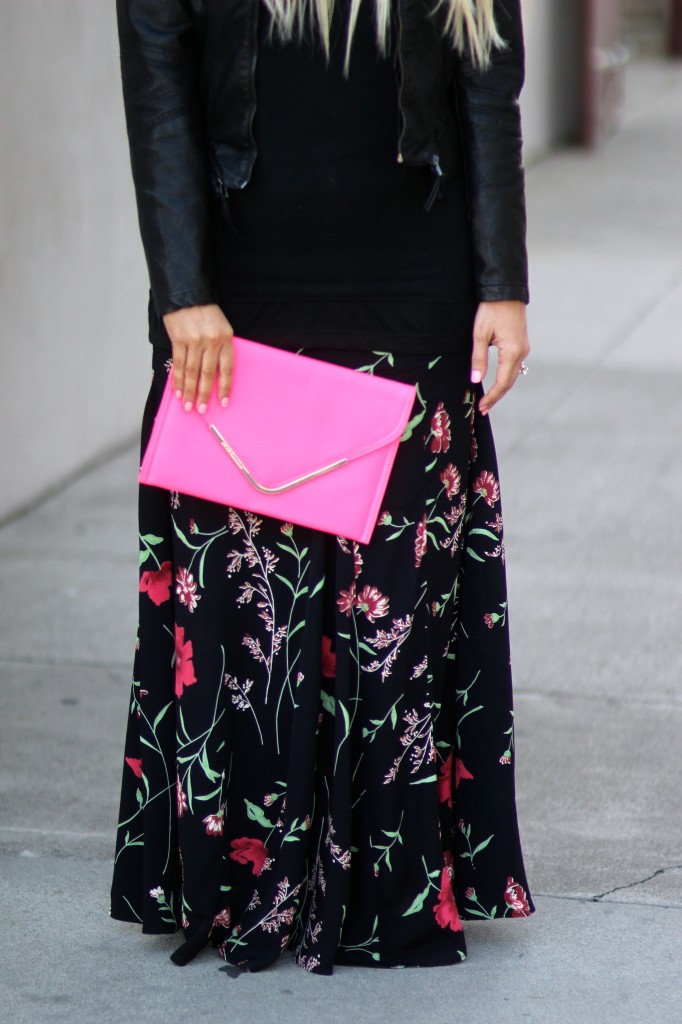 Jacket: Blank NYC
(

love this color!

)
| Top:
Halogen
| Skirt:
Privacy Please
| Clutch old,
(

similar

)
| Glasses:
Ray-Ban
THANK YOU for stopping by! I love reading all of your comments each week, they mean so much.
Make it a great day! 

♥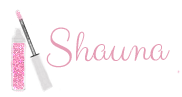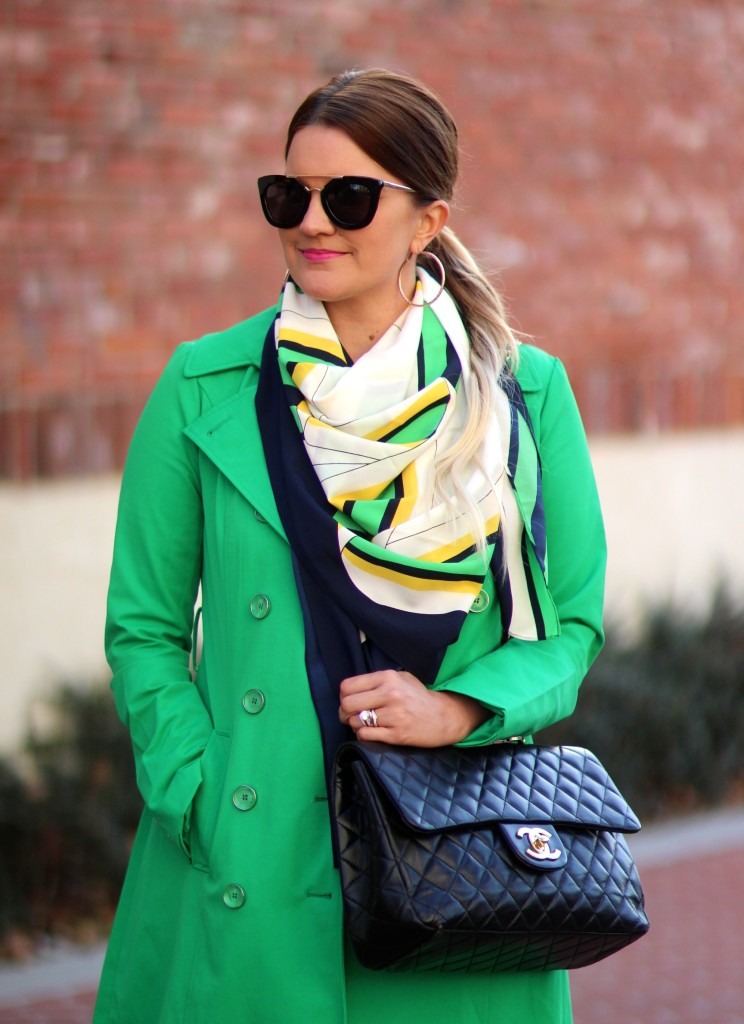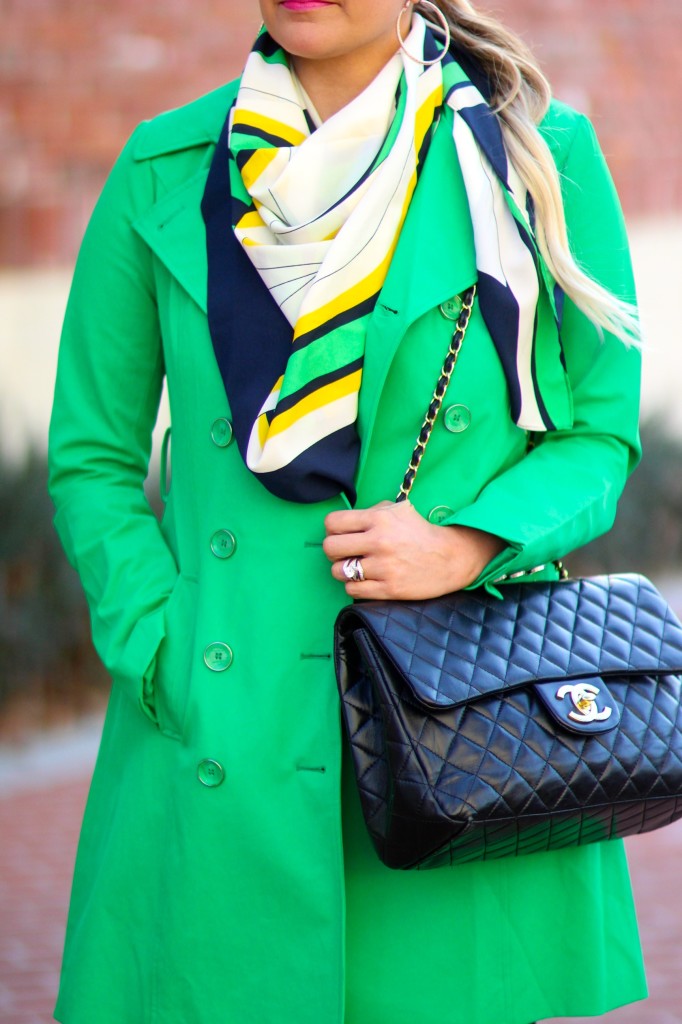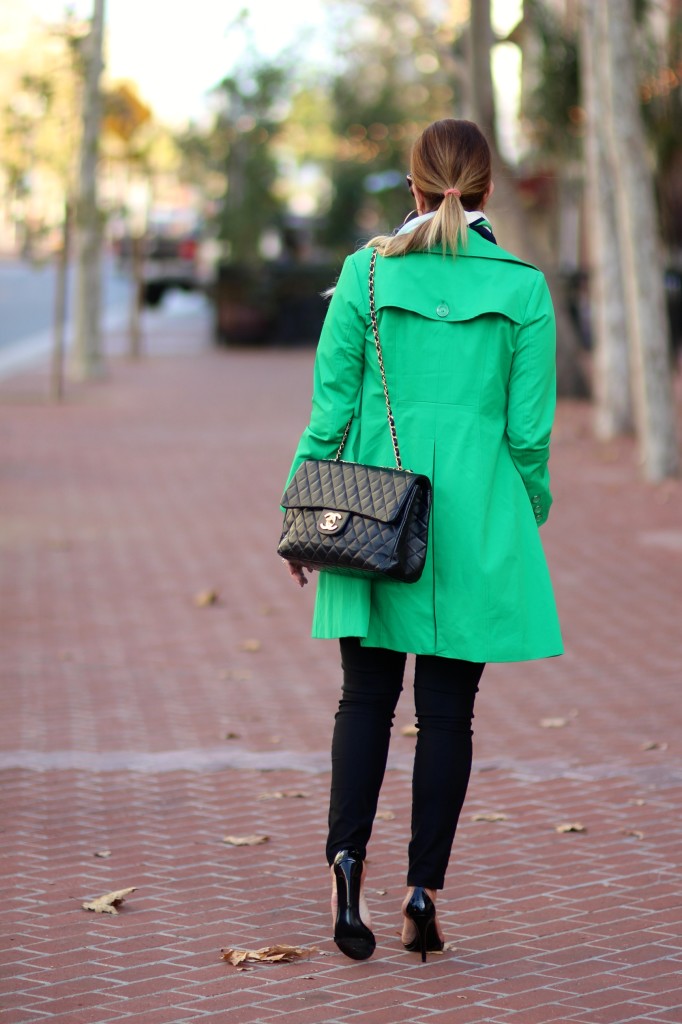 Coat:
NY&Co
| Blouse:
(

similar

)
| Pants:
Eileen Fisher
| Heels:
Steve Madden
| Scarf:
NY&Co
| Glasses:
Prada
| Bag: Chanel    
I have to say that green is definitely a color I don't sport very often. In fact, I don't even think I owned anything in this color before I found this trench. And if we're talking about firsts, can you believe this is also my very first trench coat?! I know, I am so late to the game! Not only is this coat just perfect in all aspects, but it comes in a handful of colors that will definitely have you excited for spring (it's currently on sale too ⇒ woohoo!)
Even though this was a short work week for me, I am definitely ready for the weekend ahead. The plan is to clean out my closet (the worst), but we'll see how that turns out. Might just be another pool weekend instead (don't hate me!) 😉
Thank you for reading! 
-xo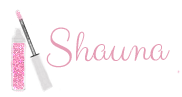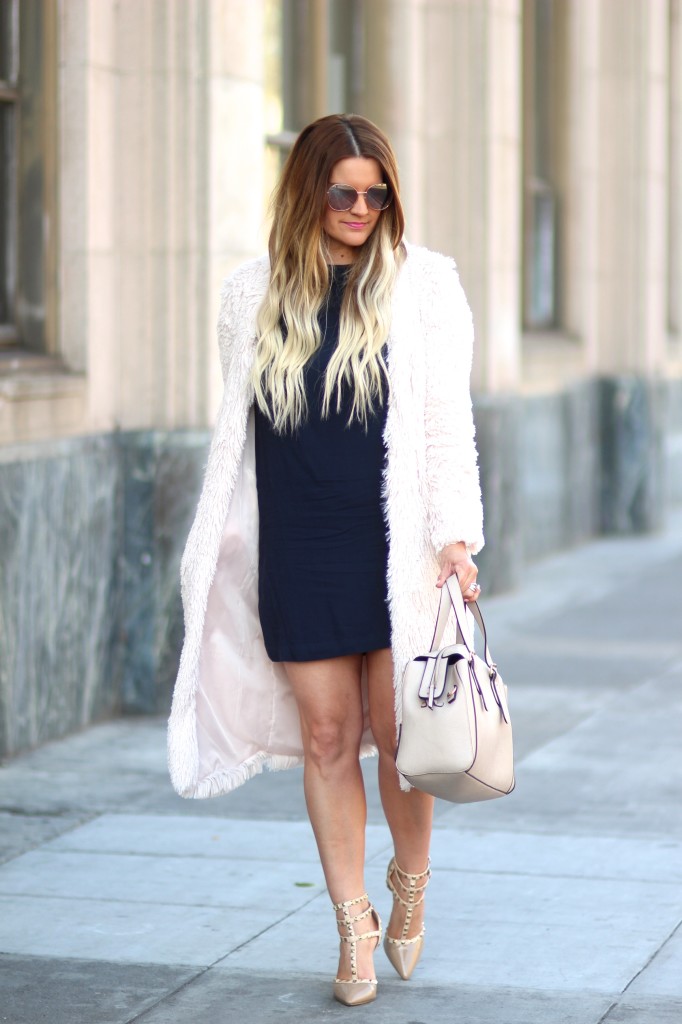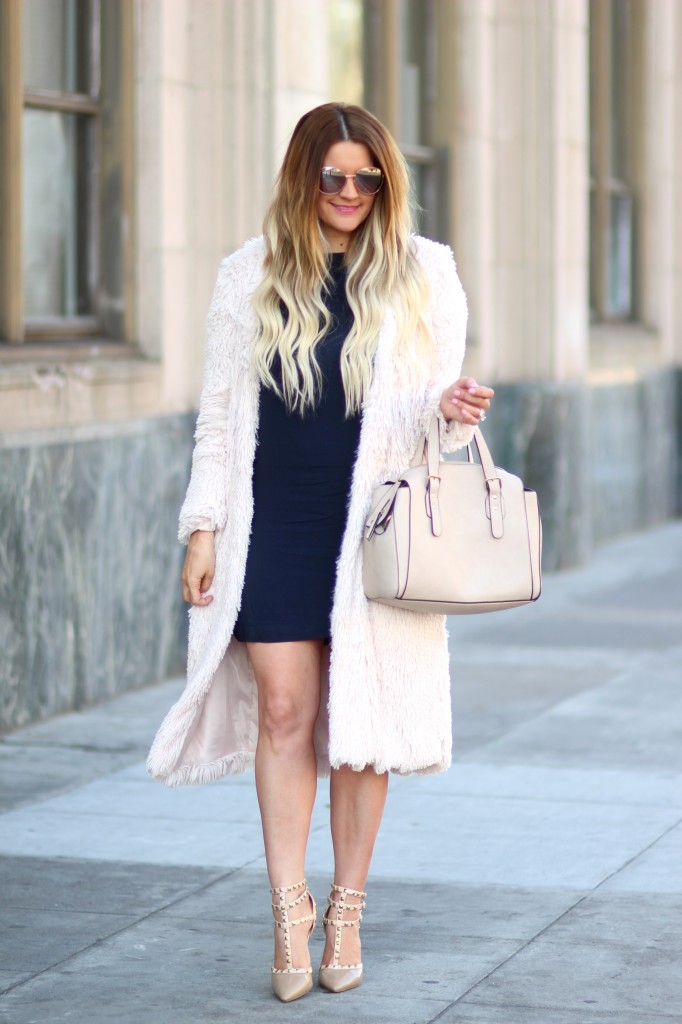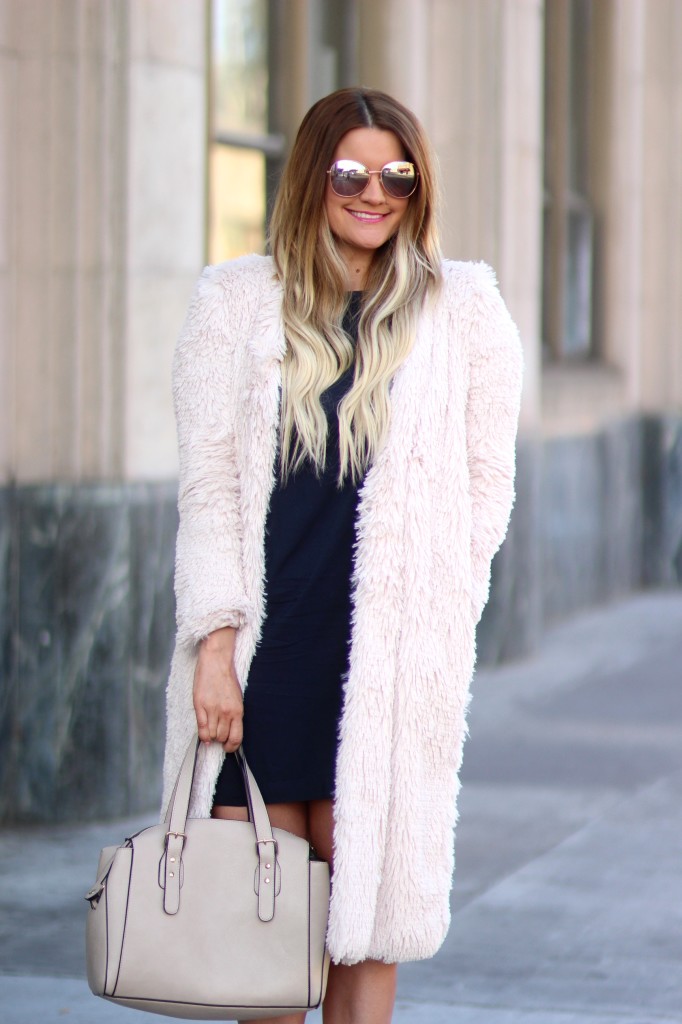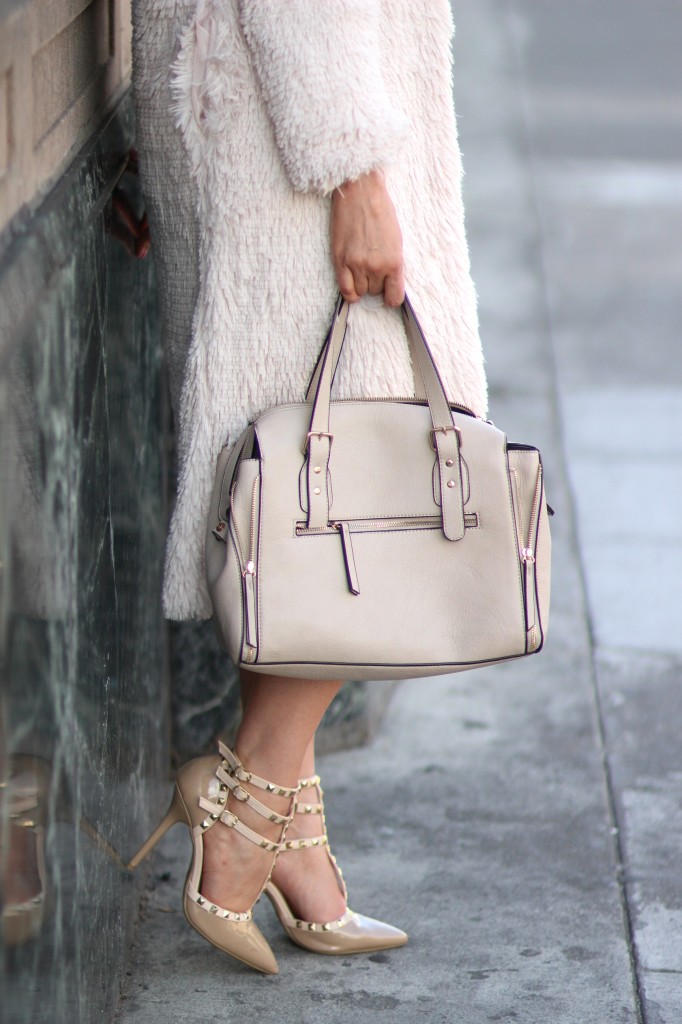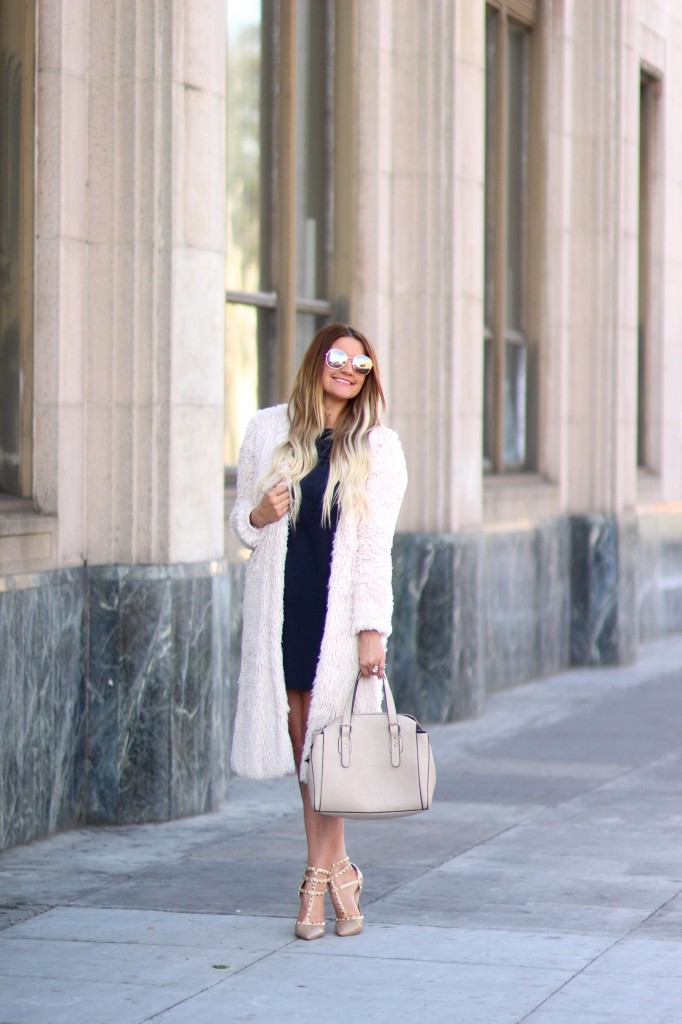 Coat:
Forever
21
| Dress:
H&M
| Heels:
Wild Diva Lounge
| Bag: Forever 21 | Glasses:
(

similar

)
It sure feels like spring summer here with all of the 90 degree weather we've been getting lately ( 

♥

it!). But since it's technically still winter, I thought I'd take this fluffy duster out for one last spin before it's time to pack her away. I tell ya, there's something about a tease of warm weather that just makes you wanna grab a cocktail and hit the pool, which is excatly where I'm headed in 3…2…1 🙂
Have a great day and thanks for reading!

XO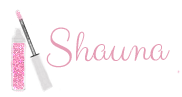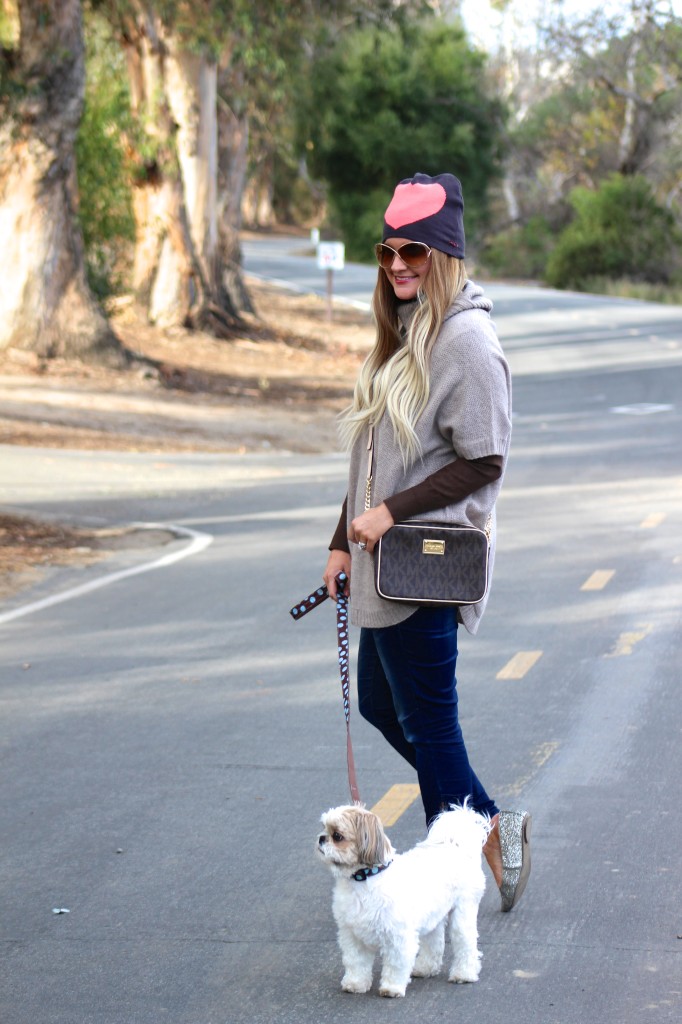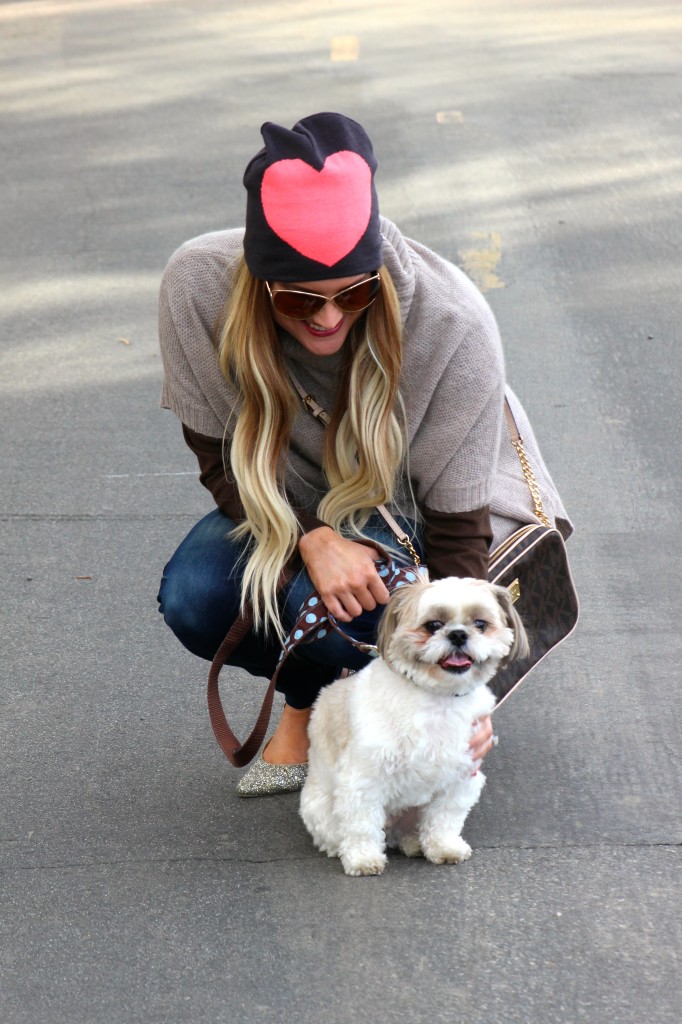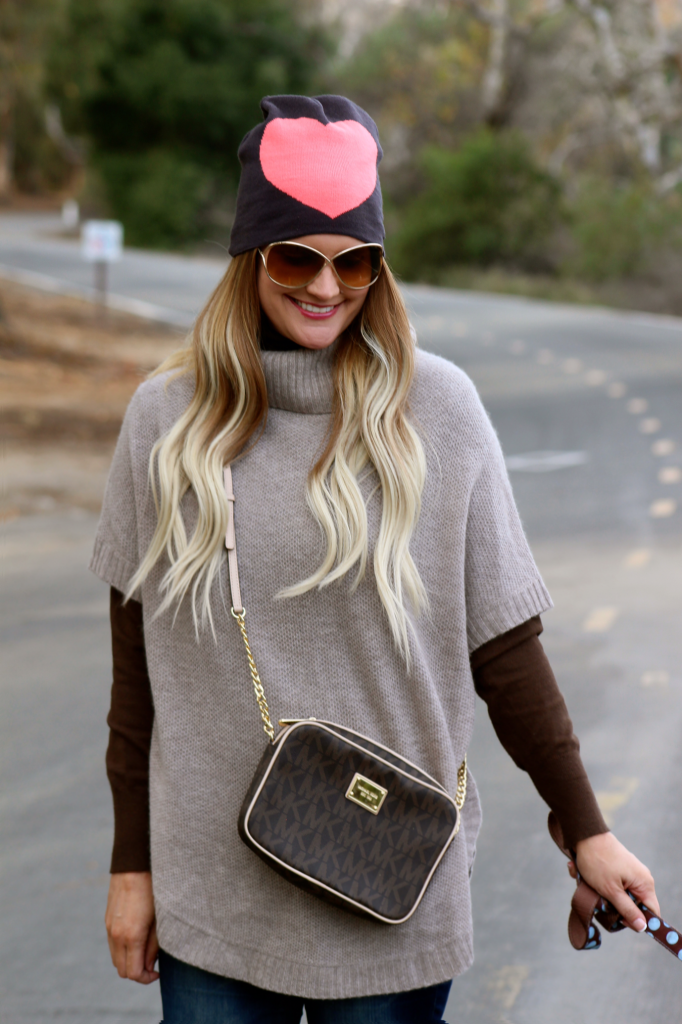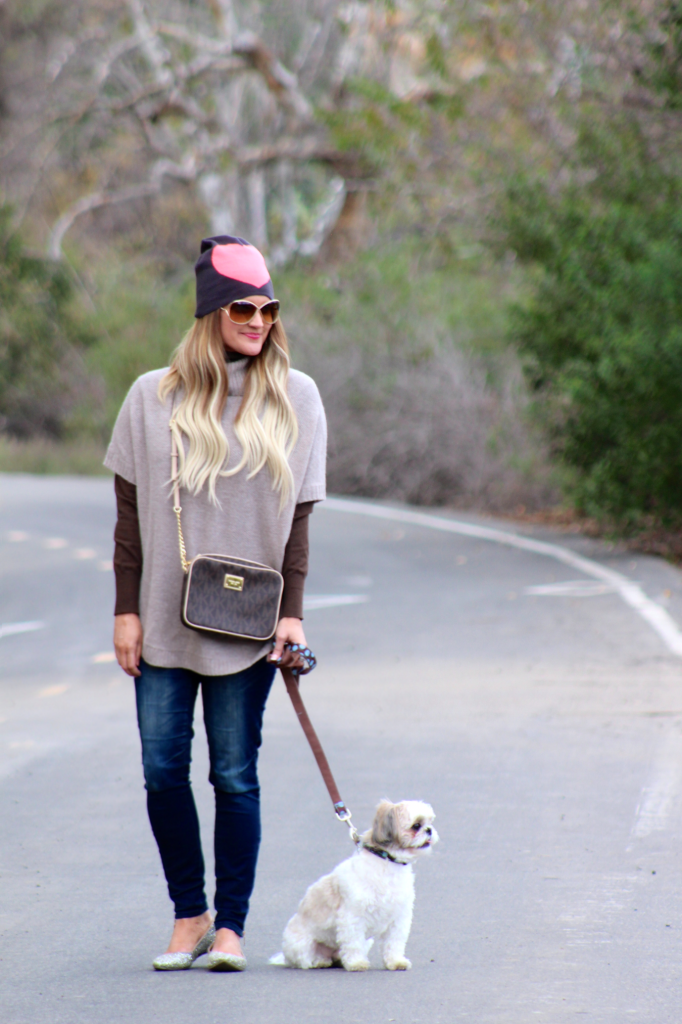 Sweater:
Nordstrom 
| Denim:
(

similar

)
 | Glitter flats:
(

similar

)
| Beanie: Etsy
(

love this one

!)
| Crossbody:
Michael Kors
| Sunglasses:
Tom Ford
I switched some posts around in the last few weeks, so I forgot that I still had these pics to share! Riley celebrated  his 4th little birthday in January, and yes he was totally spoiled. Lots of toys and treats, and of course a big walk to end the day. I'm the dog Mom who wraps up his birthday toys in paper because he gets so excited and loves to chew it all off until he gets to the toy. Bad news about that – now whenever he hears the crumpling of paper, he thinks it's for him and goes nuts!
Anyone have fun plans for the holiday weekend? The weather has been in the 80's lately, so I definitely plan to spend most of my time outside. Hope you all have a great Valentine's Day too! xo