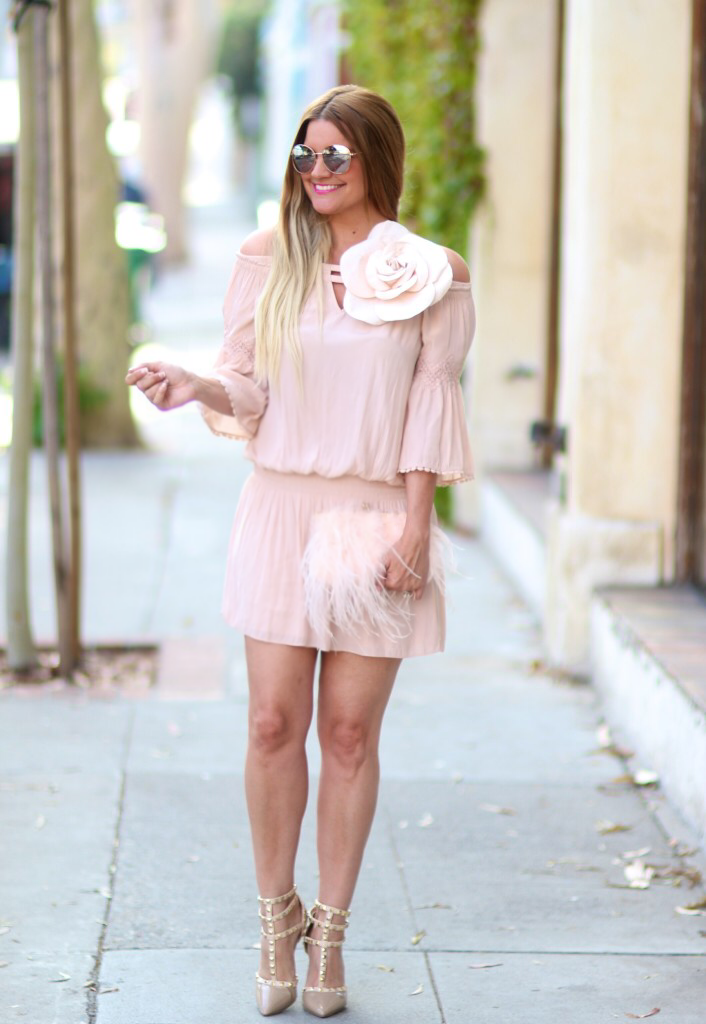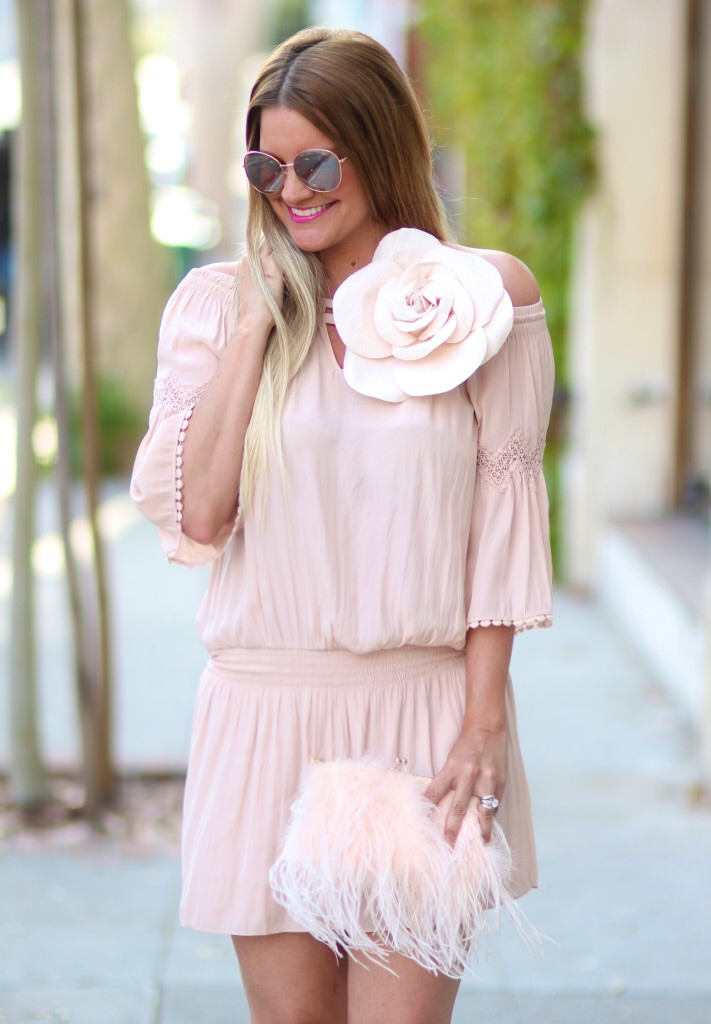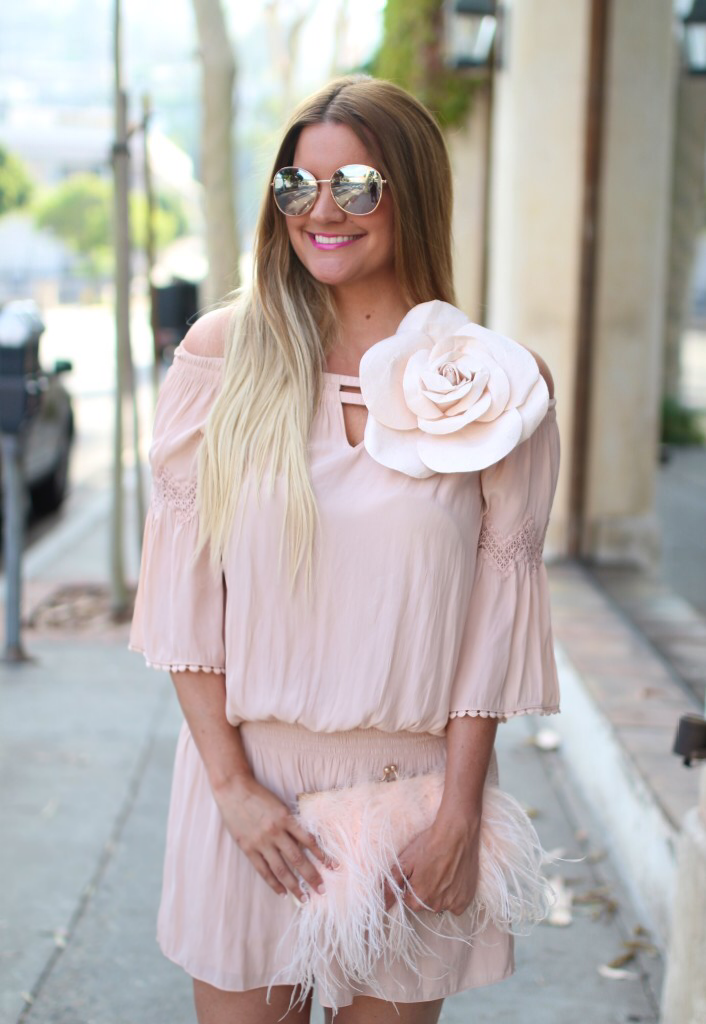 Dress:
Ramy Brook
(Forever 21 version

here

)
| Flower:
Asos
| Clutch:
Asos
| Heels: old (
similar

,

similar

)
| Glasses:
Quay
Bradshaw, that is.
I think we can all agree that Carrie Bradshaw is one of fashion's favorite fictional characters. She taught us the A to Z of true fashion with her amazing and risk-taking style. Sure, it was always fun to keep up on her love life, but the real fixation for me was ALWAYS the fashion. She was fearless with her choice of mismatched prints, mens-inspired ensembles, and my personal favorite: over-the-top embellishments. Which brings me to the reason why I could not pass on this pin. I mean…IT IS SO CARRIE BRADSHAW. And who wouldn't want to dress like her for the day, right?!
"I choose clothes because I respond to them. I think pulling it off or not pulling it off, doesn't exisist for me. I'm looking for experiences, not some report card" – Sarah Jessica Parker
Couldn't have said it any better, SJP
♥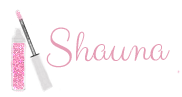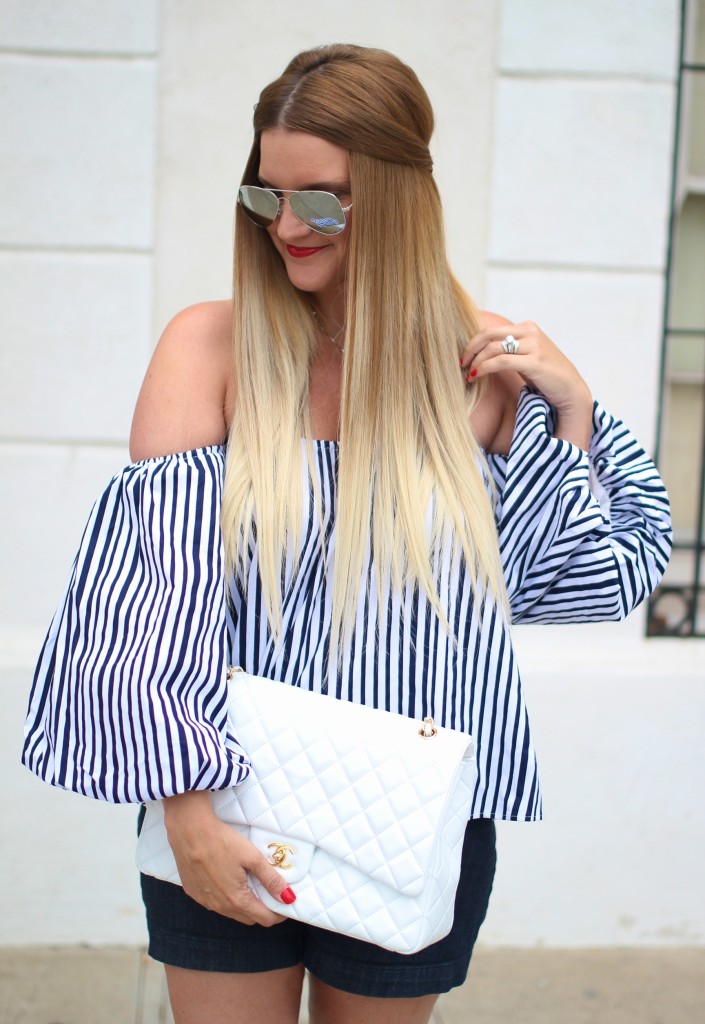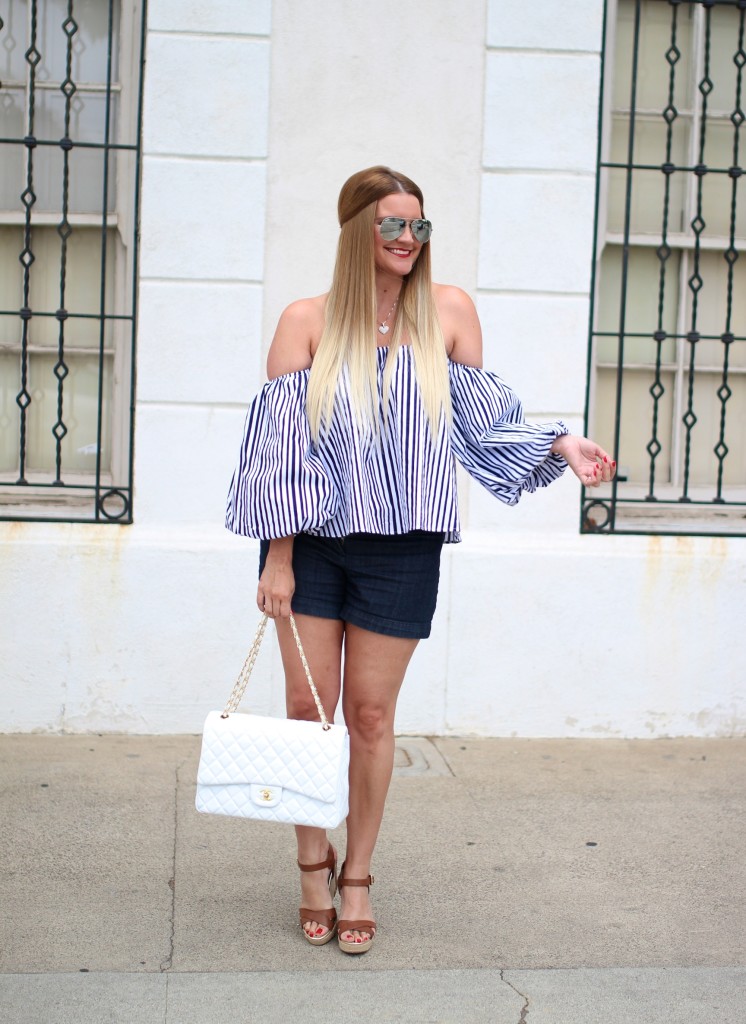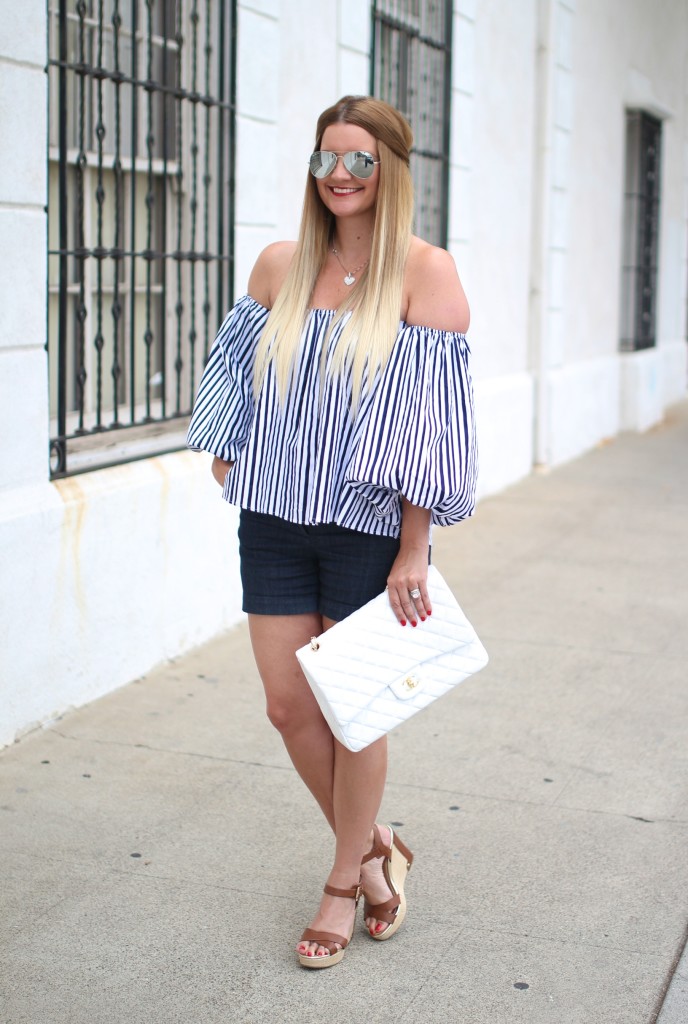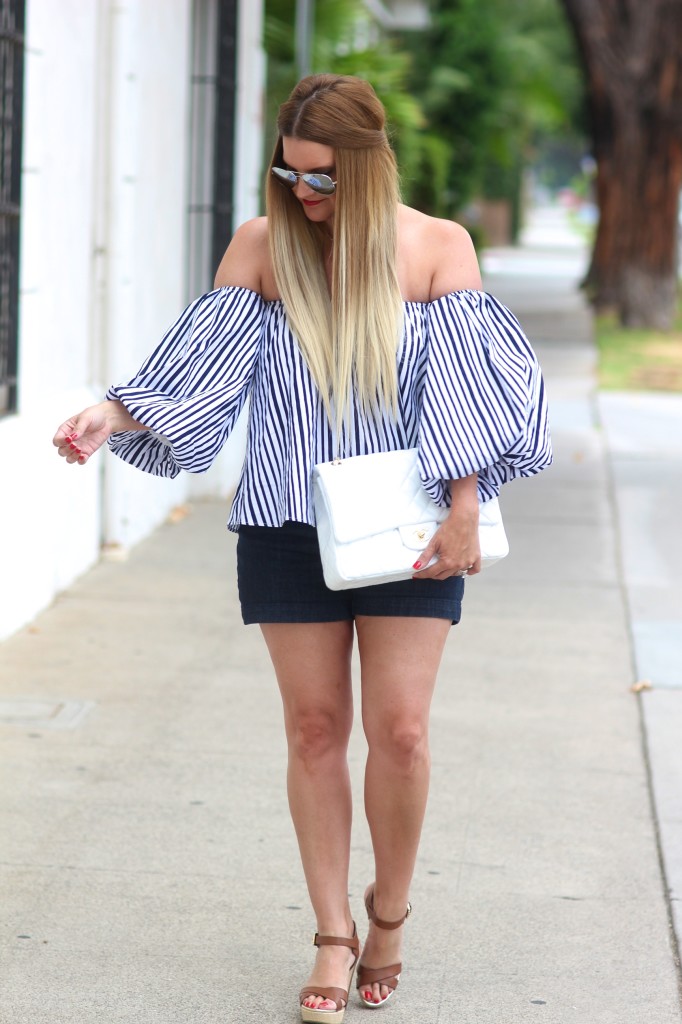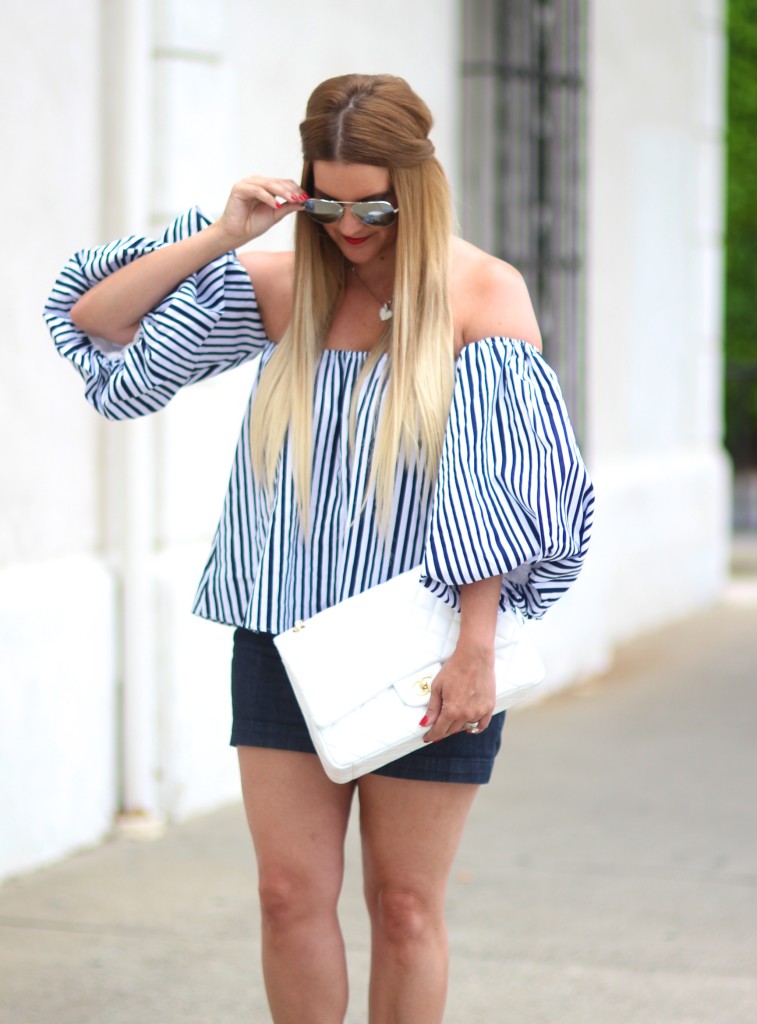 Top:
Chicwish
| Shorts:
The Limited
| Wedges:
Liz Claiborne
| Glasses:
Ray-Ban
Stripes for the serious win this summer! There's really no better feeling like tossing on a good striped top and a pair of denim shorts before strolling out the door on a summer day. Of course I was feeling the nautical vibe with this one (which is a fave of mine). No surprise here that the sleeves on this top are not only killer, but were also THEEE selling point when it came to purchasing it. This top is definitely not for the fashion meek!!
What are you all up to this weekend? We've got a lot of picture taking to do before we leave for vacation next week. For once, I'm not taking any blog pictures while I'm away, and am just going to enjoy my free time. Not sure how I feel about that yet, to be honest. A part of me feels guilty for not doing it. Weird, right? I know I won't be able to give up my Instagram, so make sure to follow me at @lipgloss_and_lace!
Hope you have a great weekend, and thanks so much for reading!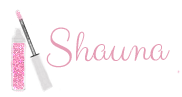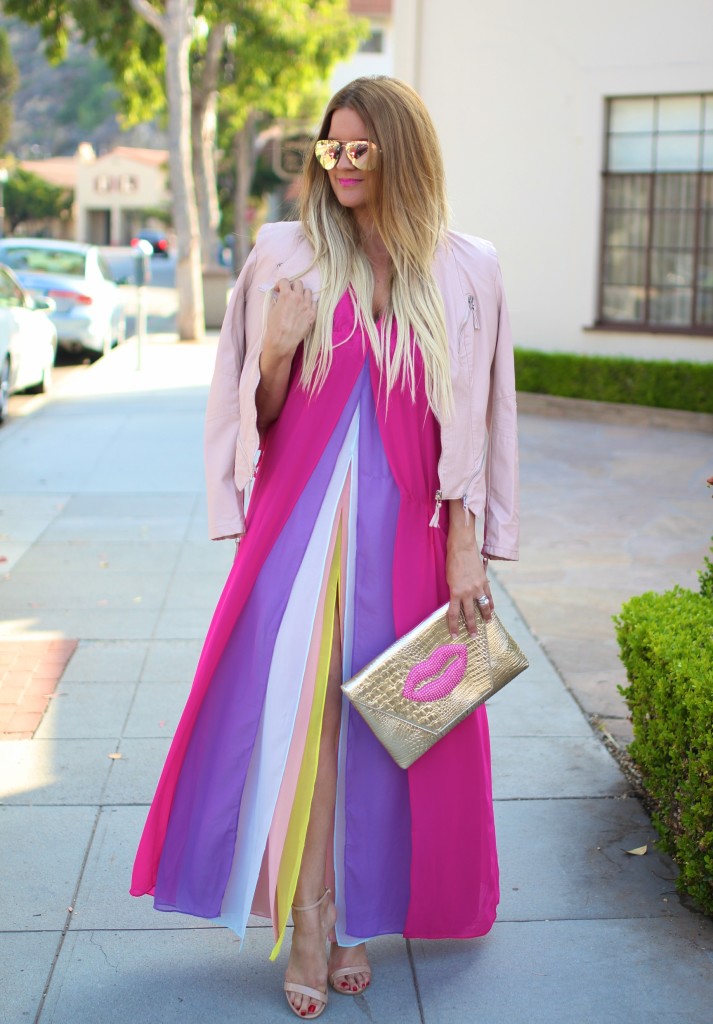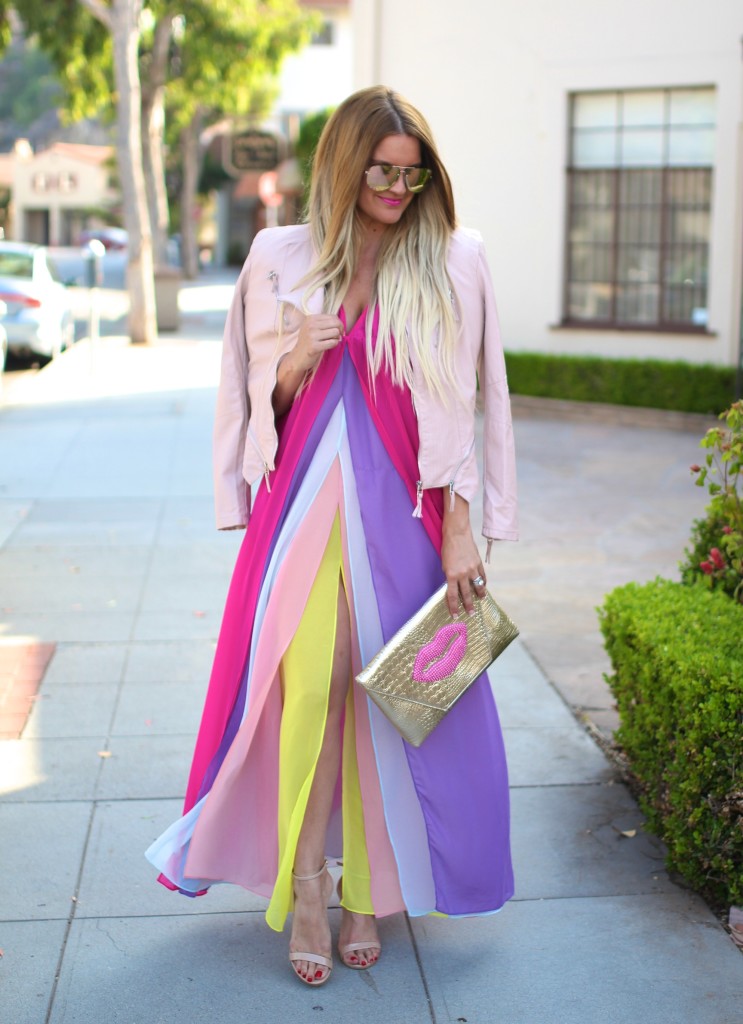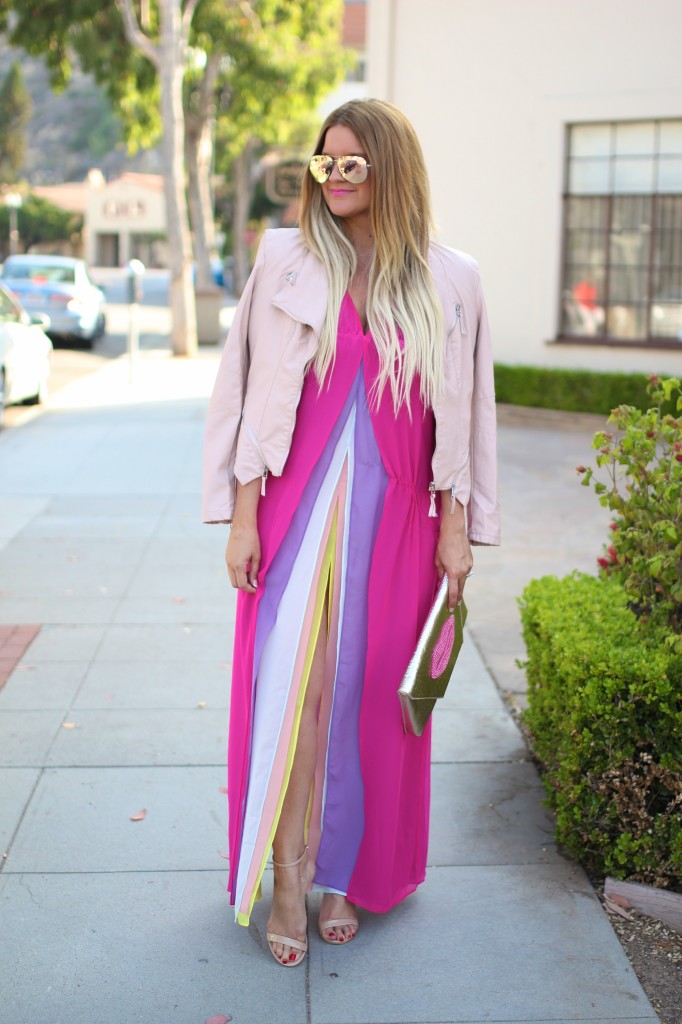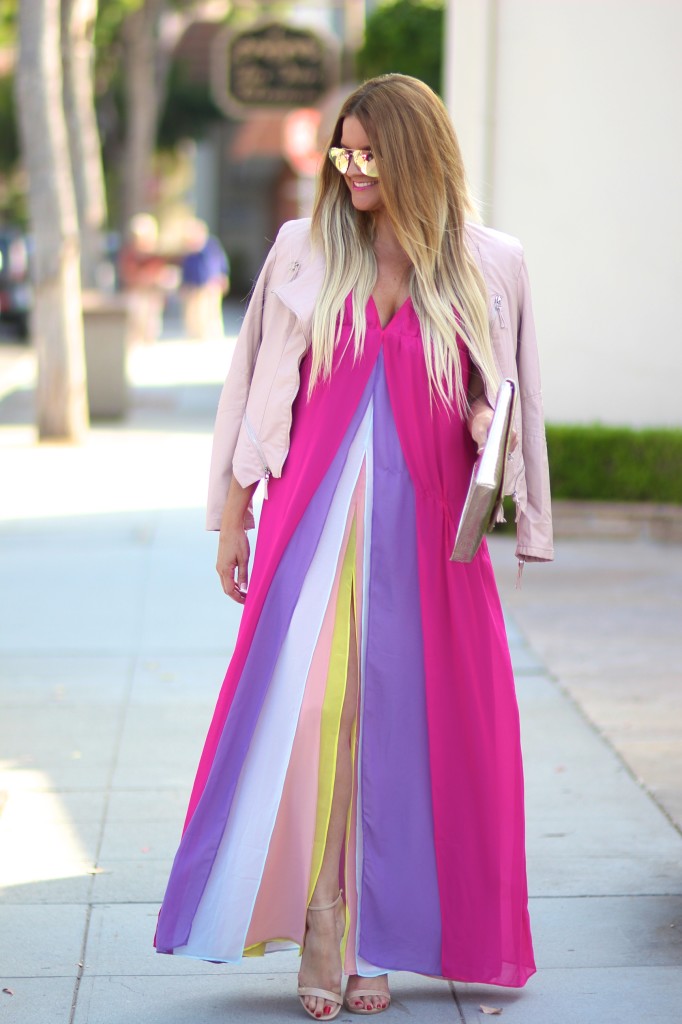 Dress:
Nasty Gal

|
Moto Jacket:
BLANKNYC
(similar
here
,
here
, 
here
) | Heels:
Steve Madden
| Clutch: old | Glasses:
Quay
All I have to say about this dress is: color me ridiculously excited.
Between the layers of rainbow chiffon and the blush moto, it's almost too much for this little fashion heart to take! I'll tell you in advance that you'll probably be seeing this jacket on heavy rotation in the future. I was lucky enough to score it during the Nordstrom sale, and guess what? It was just restocked! It sold out SO quickly the first time. Everyone seems to be having a blush crush right now – including me!
Thank you so much for stopping by, I appreciate it so much. Have a wonderful week!