Coat: Michael Kors | Top: Minusey | Pants: Eileen Fisher | Glasses: Quay | Bag: c/o Coach | Heels: Call it Spring
The decorations are officially up, Christmas music is playing everywhere you go, and the temps are cooler which means I am in all of my glory. These are the type of days I want to bottle up and keep around forever! There is just something magical that happens in the city this time of year, and I can't help but get excited for all the family, food, snow, parties, shopping, dressing up and decorations to come! Oops, can't forget to put Santa on that list too 😉
Thanks for reading, and have a wonderful week!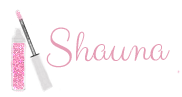 Jacket: BLANKNYC | Sweater: H&M | Denim: H&M | Heels: Call it Spring | Glasses: Tom Ford
I'm sure this moto looks familiar to you all, since pretty much every blogger out there posted it during the Nordstrom sale this summer. I'll admit, I got caught up in the hype and ordered it too, and I'm so happy I did! It really is so luxe and this color is just divine. And speaking of colors, holy cow they have added so many new ones! I just bought the lavender one and can't wait to style it for spring.
Hope you all have a wonderful & happy Thanksgiving! I'm so very grateful for your continuous encouragement and support! Enjoy this special holiday, and I'll see you back here Monday for the start of some fun holiday looks! XO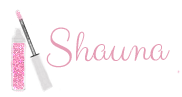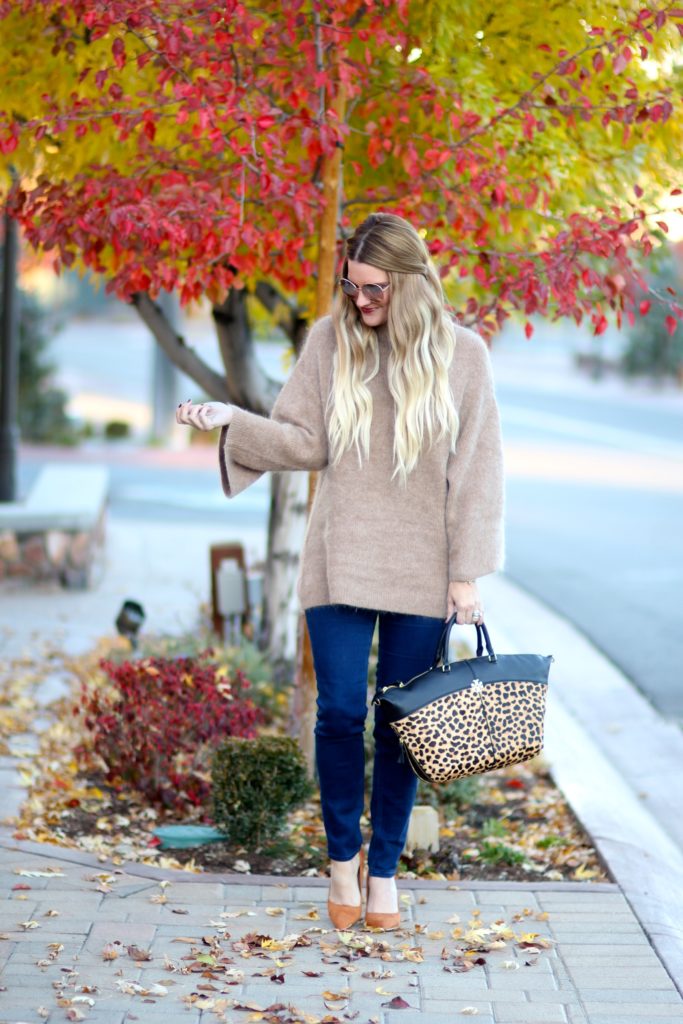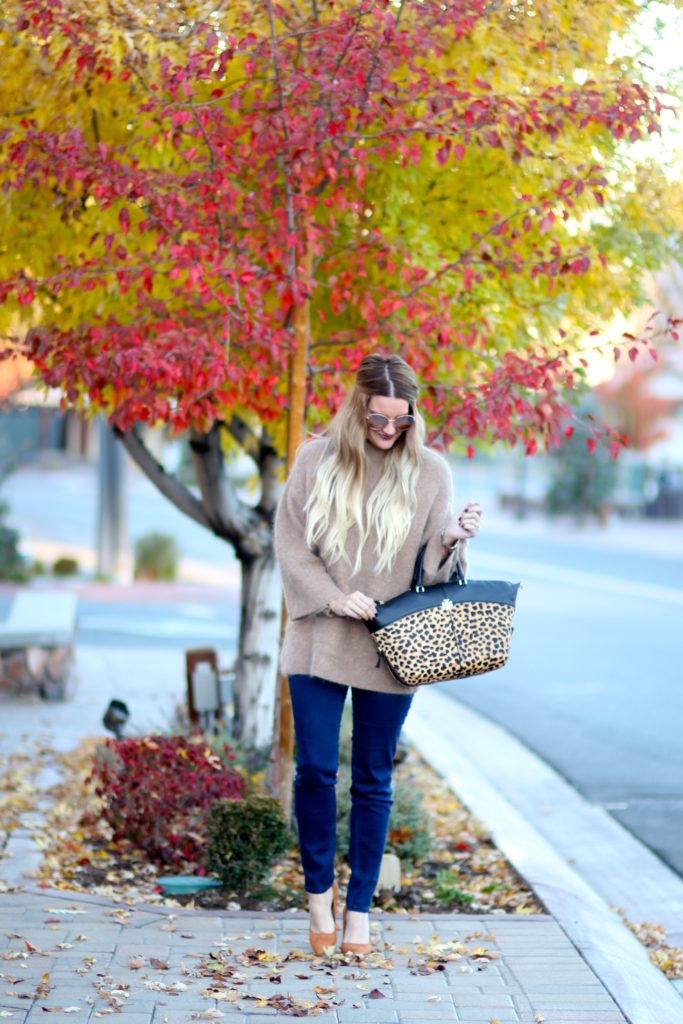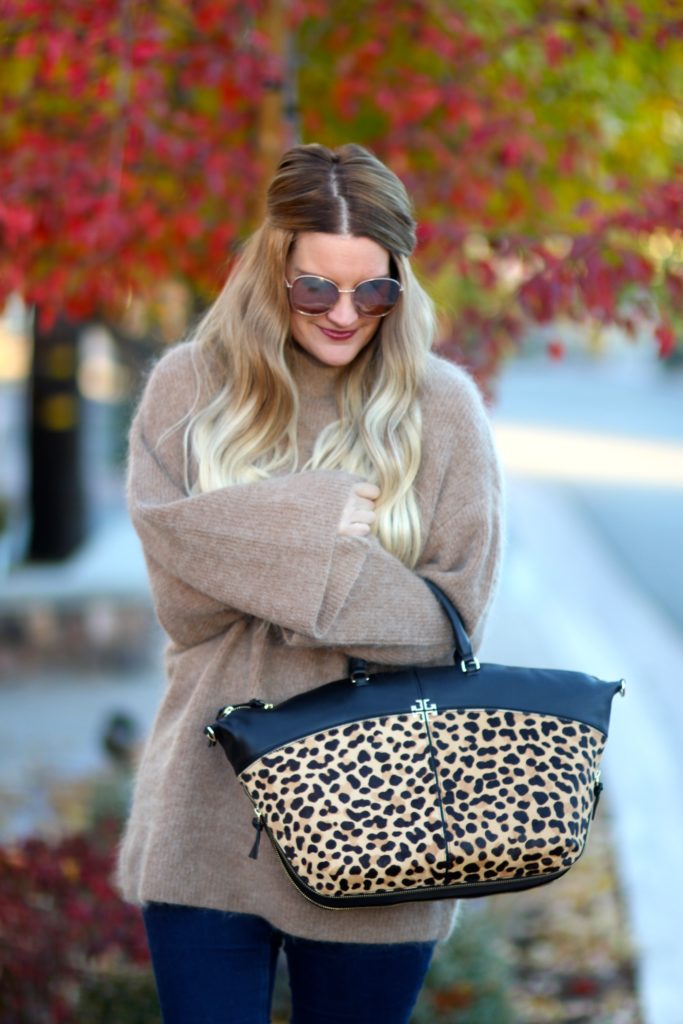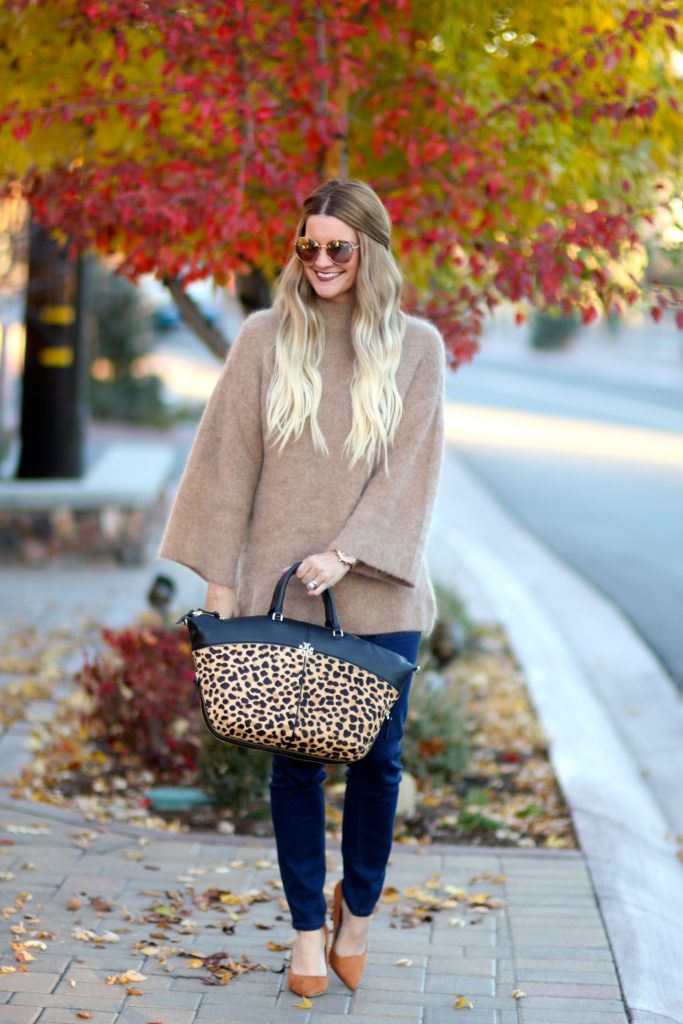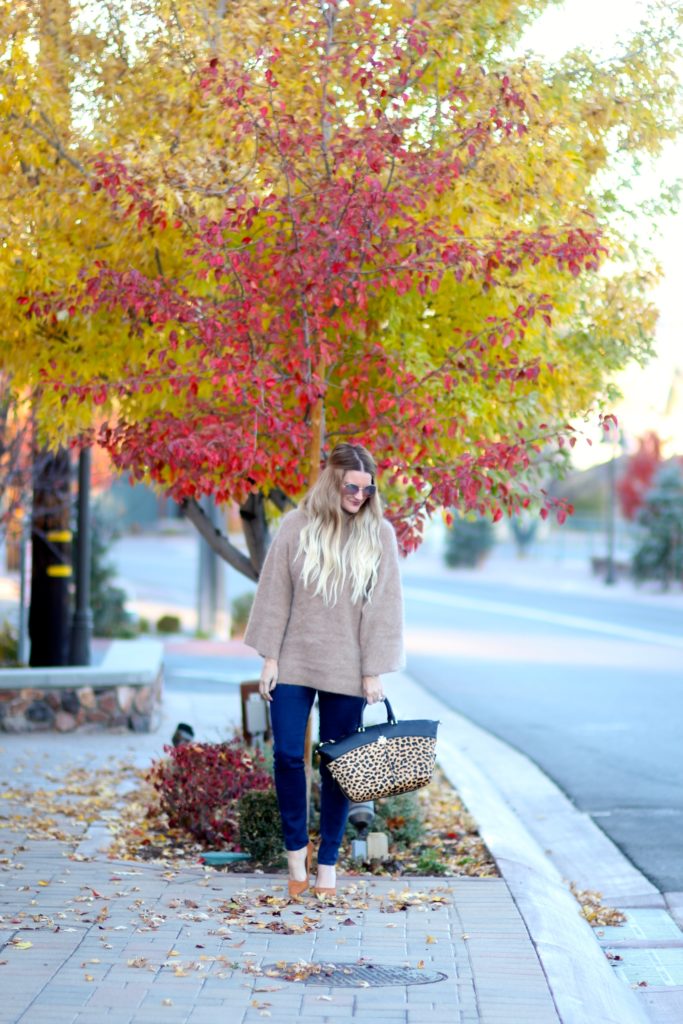 Sweater: H&M | Denim: H&M | Heels: Call it Spring | Tote: Tory Burch | Glasses: old (similar)
Oh my goodness, this sweater is to-die-for. I was so glad that I packed it for the mountains last weekend, because in the morning it was only in the 30's, so it kept me warm & cozy. Love that it comes in 2 colors and how oversized the fit is. I'm in the XS, if you're trying to gage what size to grab…
Hope everyone has a fab weekend! I've got zero plans, and I have to say that I'm so looking forward to it! -xo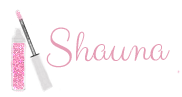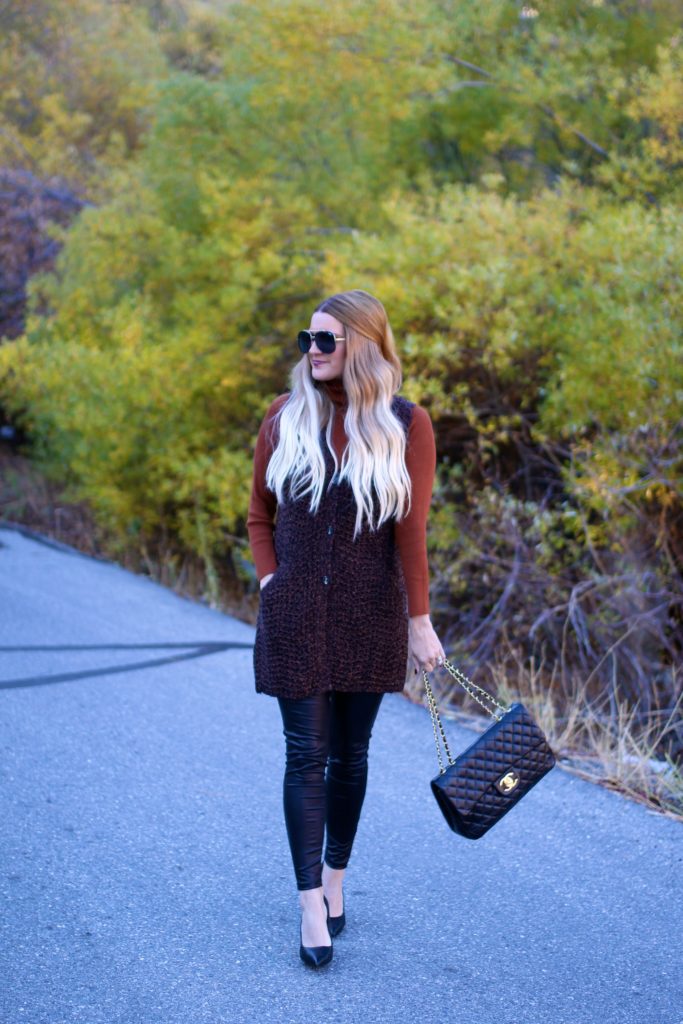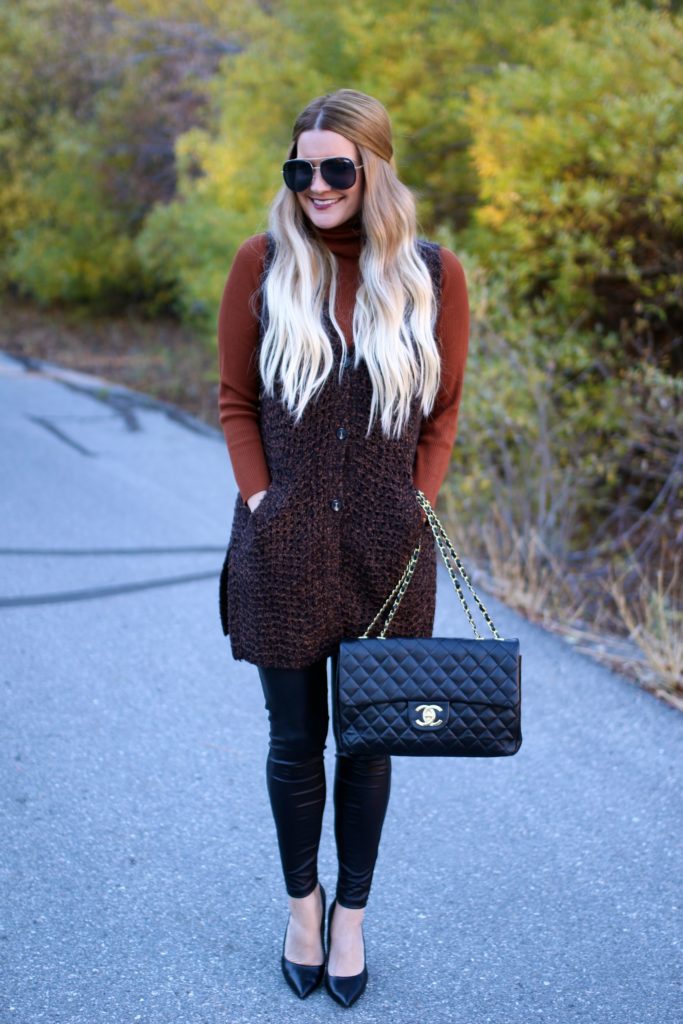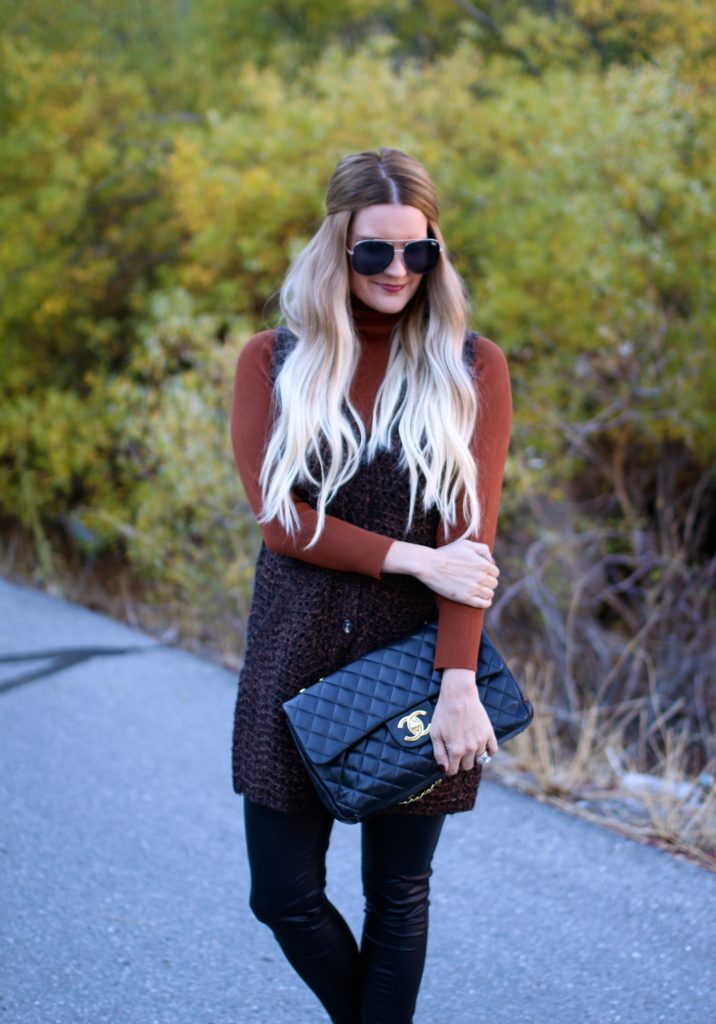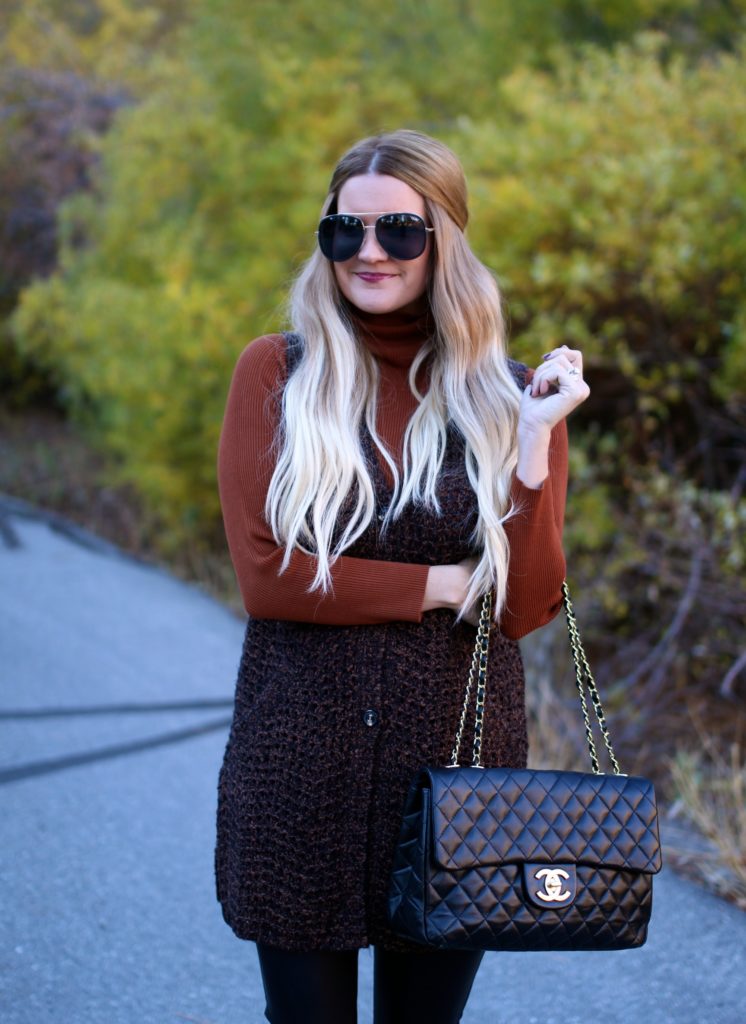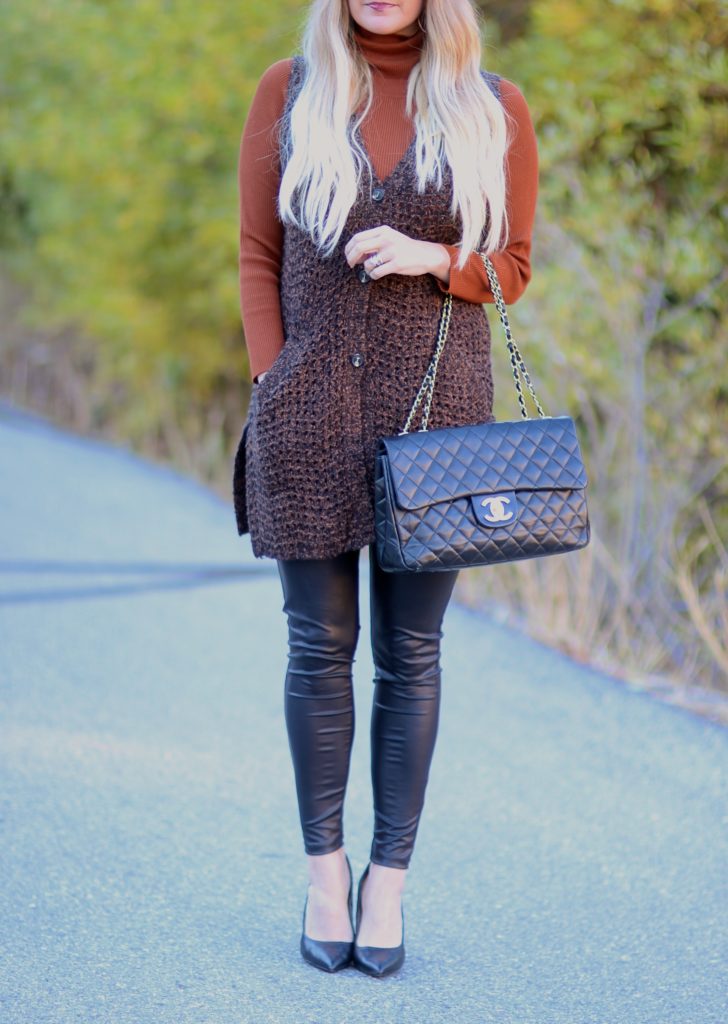 Sweater: Sanctuary | Turtleneck: 525 America | Leggings: H&M | Heels: Call it Spring | Glasses: Quay | Bag: Chanel
With Thanksgiving right around the corner (how can this be??), I'm already thinking ahead to next week and what I'll be wearing that day. It's ironic because it usually is a warm day in Southern CA, but inside it can get a little chilly because the air conditioner is on full blast! Kind of breaks my heart a little that it will never be the freezing cold day I wish for…but I'll always dress like it is, because hello…it's Thanksgiving! I always love the idea of leather leggings too because of the obvious → that elastic waistband.
Do you all know what you're wearing for the big day? Or am I the only crazy one who has been thinking about this since Labor Day?! 🙂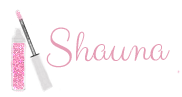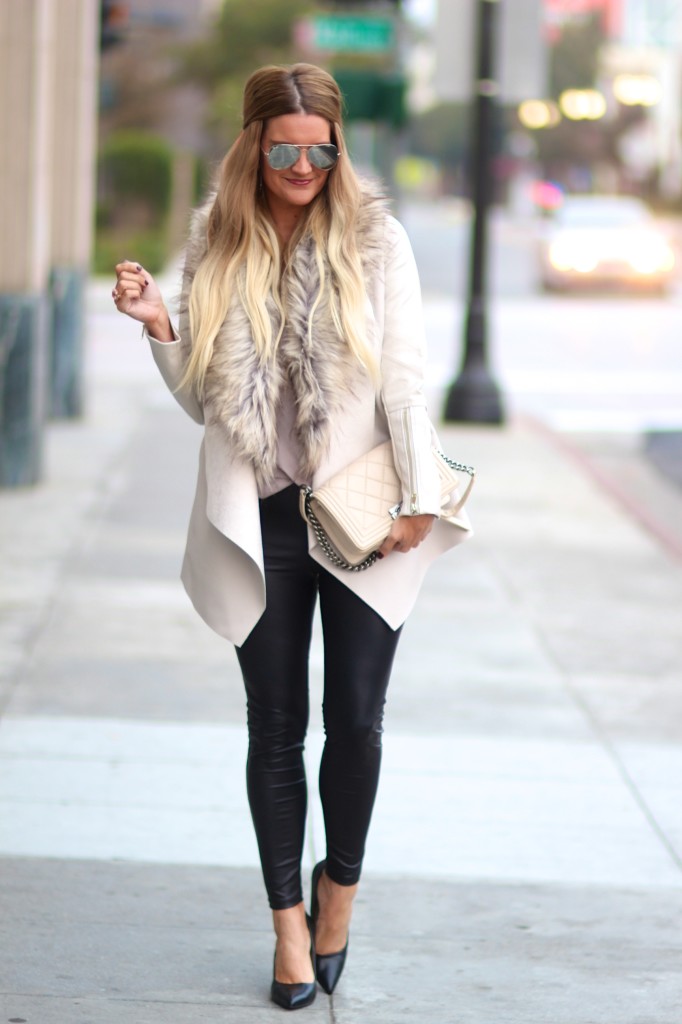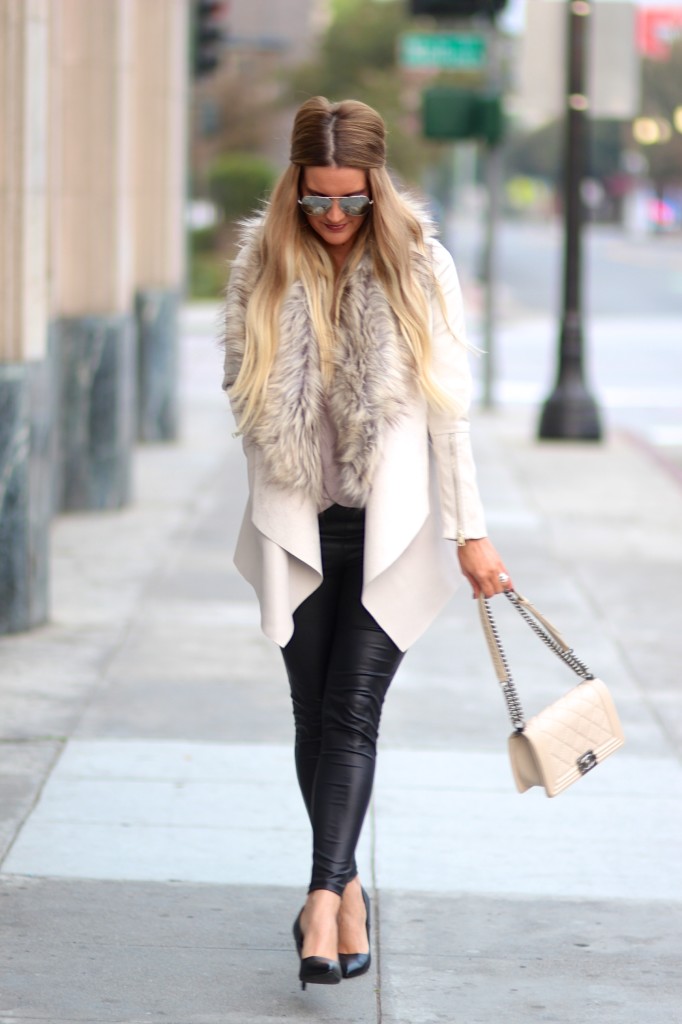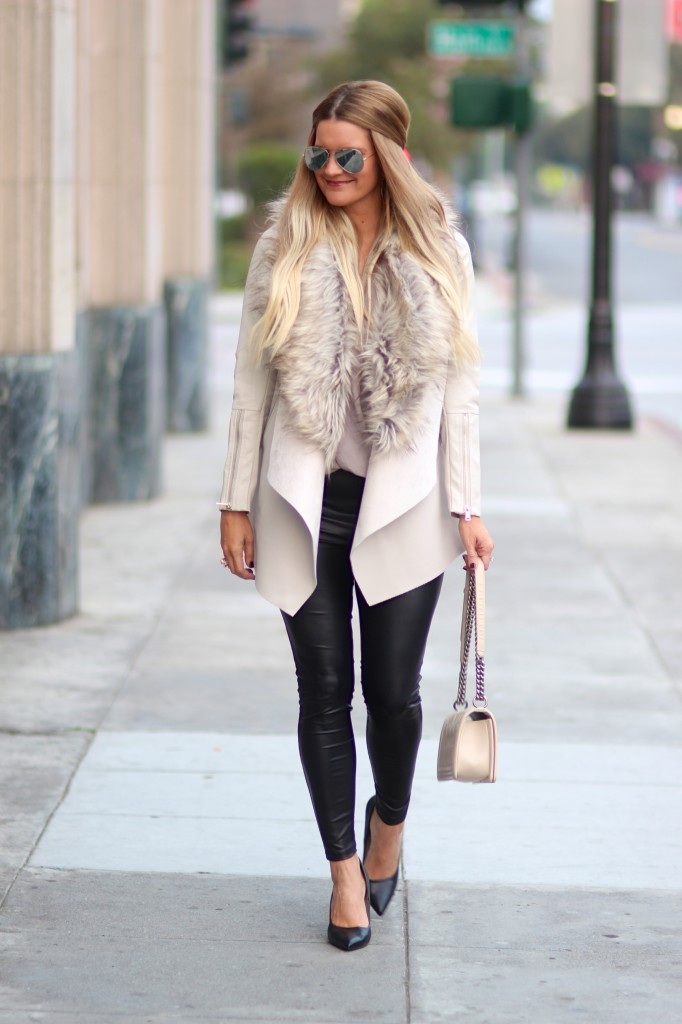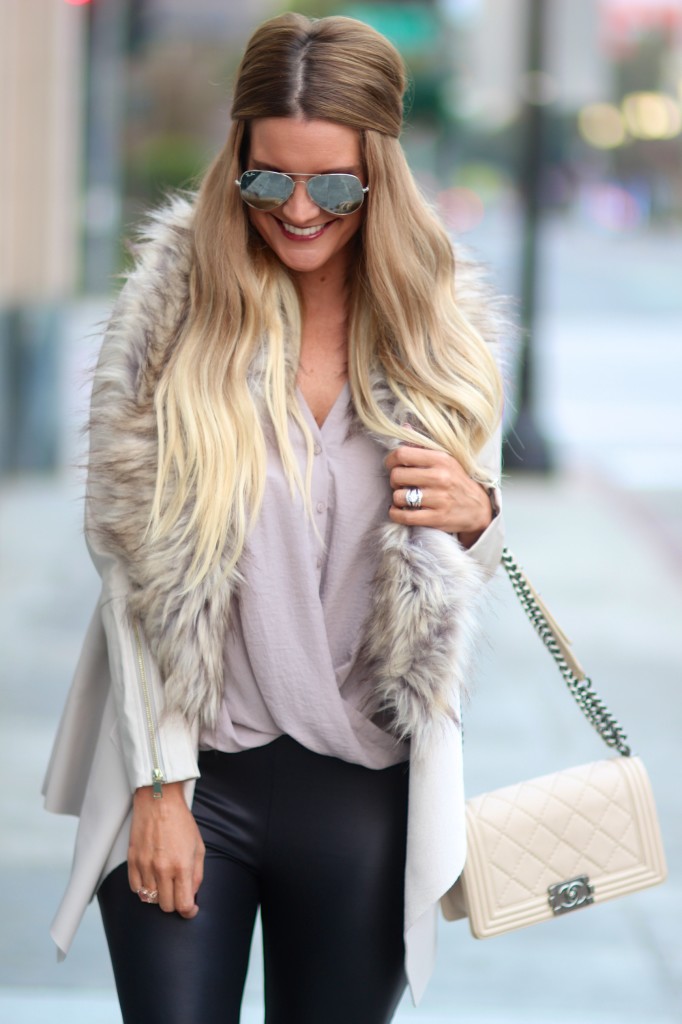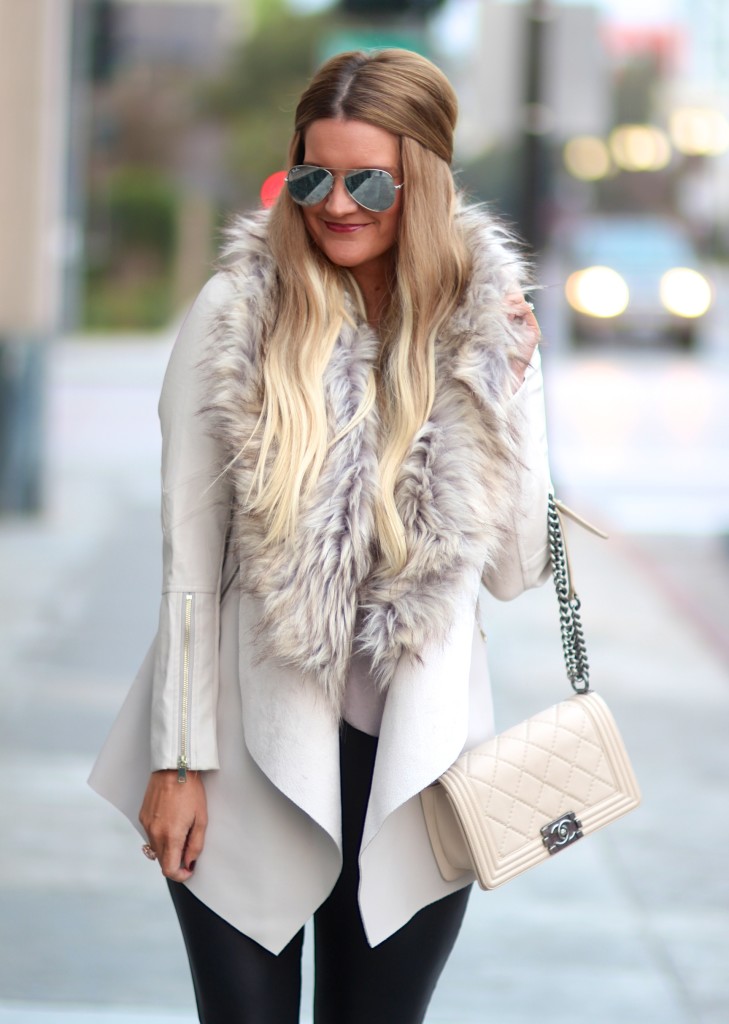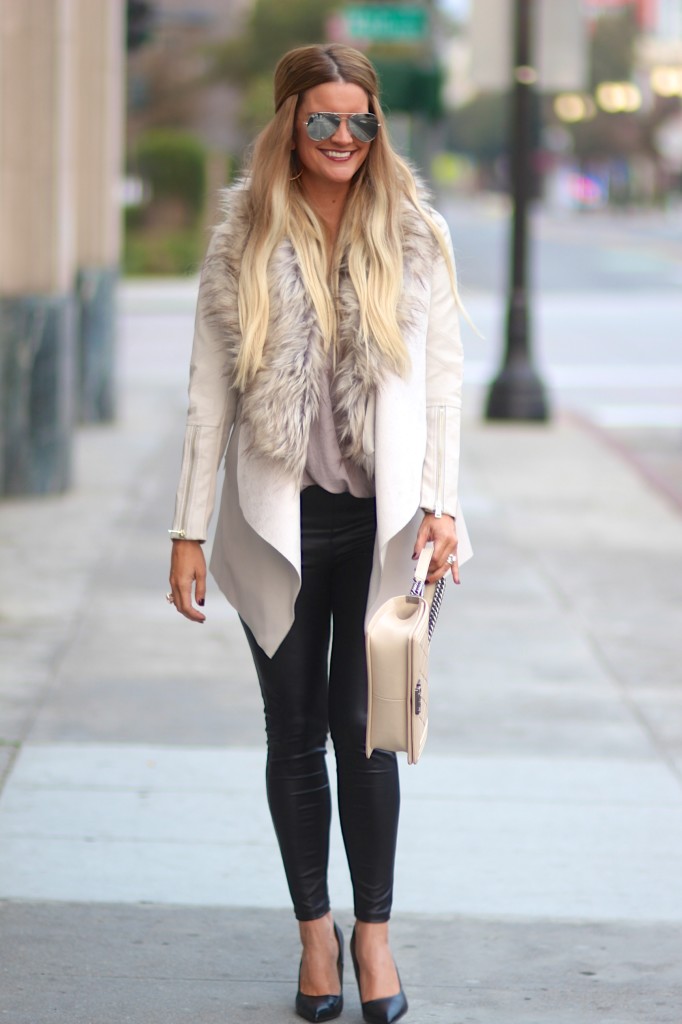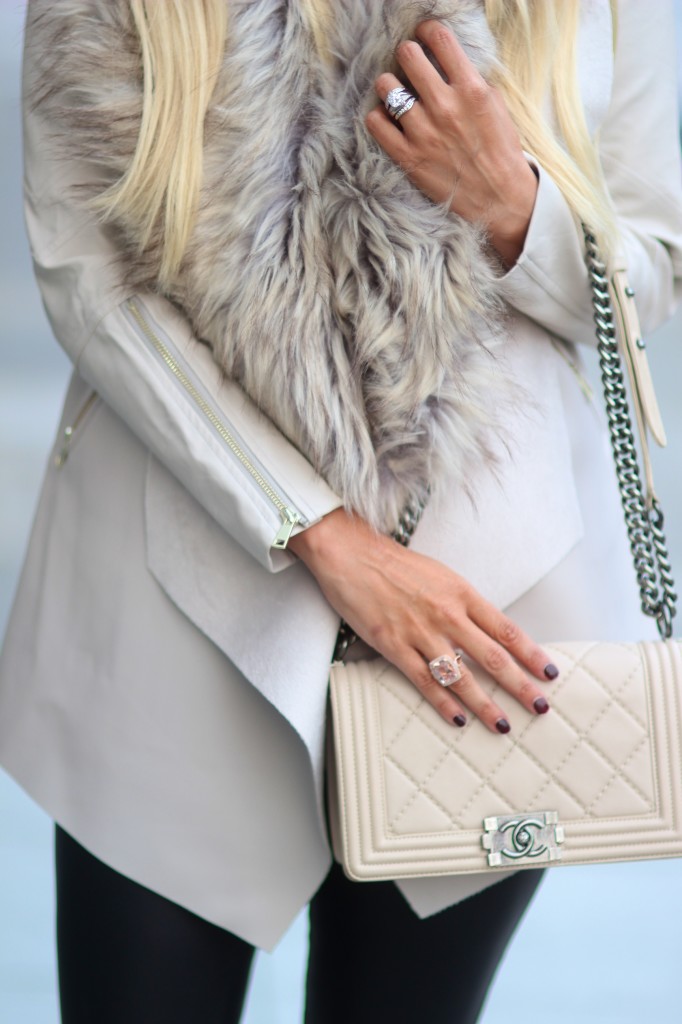 Coat:
River Island
| Top:
Lush
| Leggings:
H&M
| Heels:
Call it Spring
| Glasses:
Ray-Ban
| Bag:
(similar)
The unfortunate part about living in Southern CA, is that we aren't given a ton of days where a coat is even necessary, let alone one with faux fur attached to it. But this girl right here doesn't even care…because when you find "The One" – you buy it and figure out where you'll be wearing it later. I mean, at SOME point it has to get a teeny tiny bit cold, right?
But until then: Welcome to my coat closet, little one . I promise to take you out for a spin soon: rain or shine, hot or not 😉
Thanks so much for stopping by, I hope you all have a wonderful weekend! -XO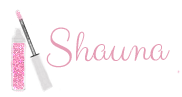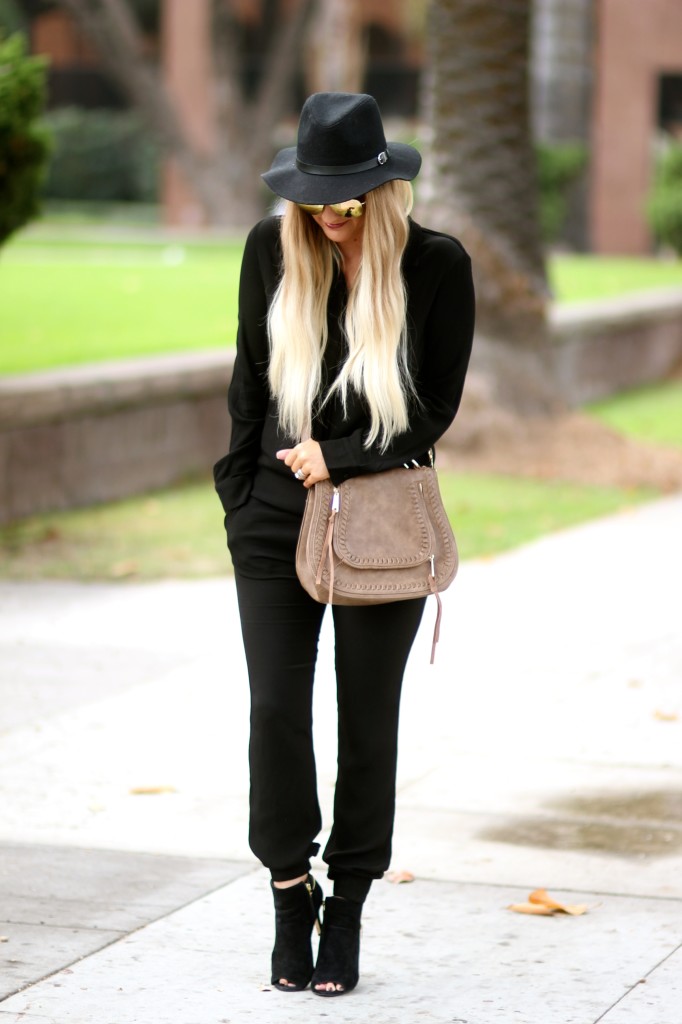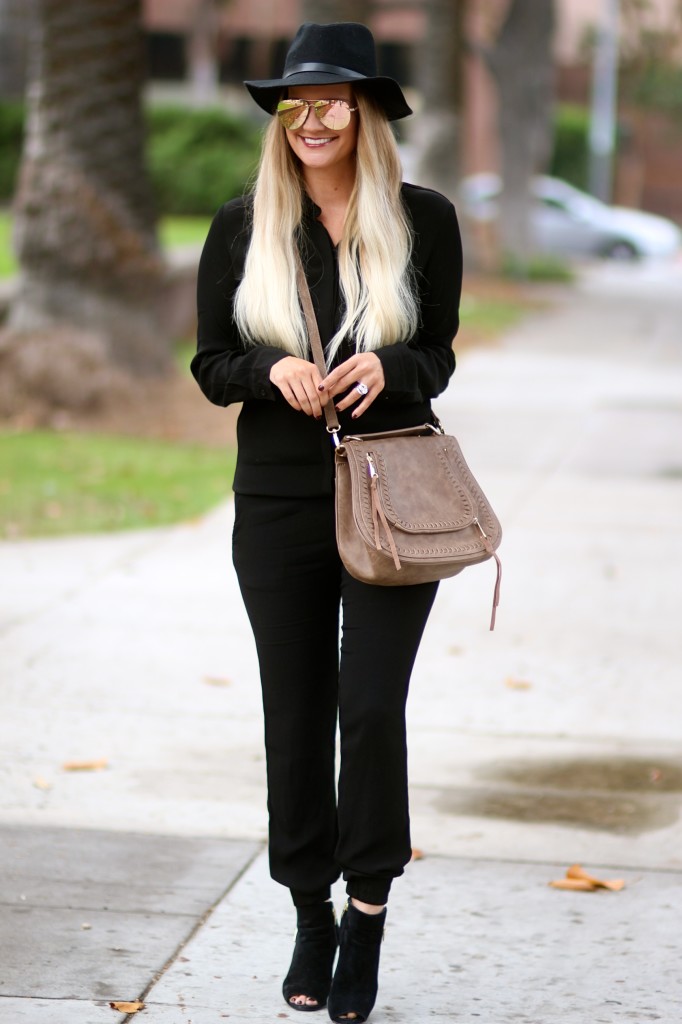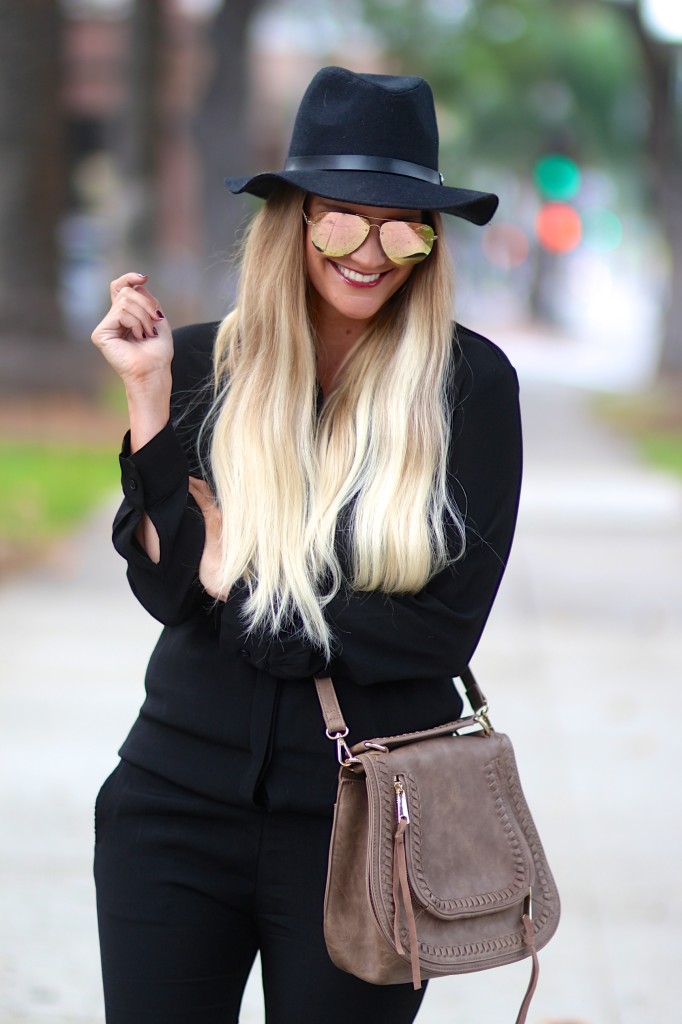 Jumpsuit:
Monrow
| Booties:
Marc Fisher
| Bag:
Vici
| Hat:
Nordstrom
| Glasses:
Quay
Monday's are difficult, but your outfit doesn't have to be.
Throw on a jumpsuit, a fabulous fall bag, and call it a day.
Now that your outfit is done, you can continue to count down the hours till happy hour! 😉
-xo