Top: old | Shorts: Old Navy | Bag: old (love this) | Glasses: old (similar) | Wedges: old (similar)
Things I dislike about this post: My non-tan and boring backdrop (#missingmexico)
Things I love about this post: It's red, white & blue – WOHOO!
The countdown is on to my most favorite holiday… ♥♥
Thank you so much for stopping by, and I hope you all have a great summer weekend!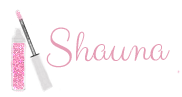 Dress: Asos | Clutch: T and J Designs (black version) | Heels: Steve Madden | Glasses: old (similar)
I love wearing yellow in the summer. It reminds me of all things sunshine, lemonade and maybe a margarita or two (are those even yellow?). This was my go-to dress while in Cabo. It was so flowy and breezy, I actually felt like I was floating down these steps. And can we just take a moment for this staircase? I mean…wow. I love finding places to shoot that are beautiful and different. 
Thank you so much for reading! You can check out my other posts from Mexico here, here and here. And if you're looking for a place to stay in Cabo San Lucas, I HIGHLY recommend  The Resort at Pedegral. I cannot stress enough how incredible this hotel is. From the staff, to the food, to the plunge pool in every room, it was truly a magical stay. We have not stopped talking about it since we've been home! We're already looking ahead to next year to book our next trip 🙂
Have a great week! XO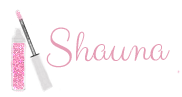 Dress: Vici | Heels: Steve Madden | Clutch: Amazon | Glasses: old (similar)
I think this dress would have been a better fit, lets say in a tropical location (like Maui last year), but it had been hanging in my closet for weeks, so it was coming with me no matter what! Palm print & cactus? Sure, why not? 🙂 Let's be honest; tropical print is A-OK for any vacation in my book. 
Hope you all have a great weekend! Any fun plans? We are celebrating my sister's birthday on Saturday and having a bonfire at the beach. We'll be at the beach all day, and I don't think we have done that since we were kids. Summer days with my family are my ABSOLUTE favorite! Bring on the s'mores! XO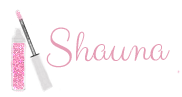 Dress: Forever 21 | Heels: Steve Madden | Clutch: Amazon | Earrings: Etsy (love these) | Glasses: old (similar)
Don't mind me…I'm just over here living my best Cabo life…
I don't think there is much more to say about this frilly frock – except for the fact that I fell in love (HARD) the minute I saw it. Originally it came in black and also white, but unfortunately only the black is still available. What I loved about the tiered sleeves was that they stayed flared & fabulous all on their own (no need for additional poofing from me, which I l-o-v-e-d!). Another bonus? The elastic neckline doesn't budge – such a win!
PS – My tan lines drive me nuts in these photos #vacationproblems…
Thanks for stopping by, and have a great week!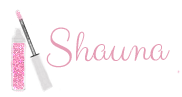 Dress: Forever 21 | Hat: old (similar) | Earrings: Vici (similar) | Clutch: old | Glasses: Quay 
As soon as we booked our trip to Mexico, this was the first dress I found – and what a lucky find! All of the rainbow colors and tassels made me beyond happy. Everything in Cabo is SO bright & vibrant, so I knew I could go over-the-top with accessories (even neon nails!), and not feel the least bit out of place. There are only so many places to wear all of these trends together and not feel ridiculous, right? 🙂
I'm still trying to get back into the swing of things on this end. Coming back from a long vacation is always so hard! It's also time to get back to eating healthy and working out again. My sister's bachelorette party is only 5 weeks aways, so if that's not motivation – not sure what is…
Thank you so much for stopping by. Hope you have a great weekend!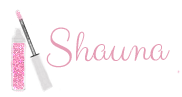 Top: H&M | Shorts: H&M | Glasses: old (similar) | Bag: H&M
Finding jeans for winter – UGH.
Finding shorts for summer – DOUBLE UGH.
The older I get, the more I hate how shorts look on me. I'm not a stick figure, so short shorts look awful, plus I feel too old for those! What I find myself loving are tailored shorts because they look the best on me and I always love the longer length. These shorts come in 2 other colors, and are under $25! And PS – this post is not sponsored at all by H&M – I'm just really loving all of their stuff lately! 🙂
We are on our way home from Cabo, where we have spent the past week on vacation. It was seriously a total dream! The hotel was hands down AH-mazing, and I have officially gained 10 pounds from all of  the amazing food (my personal favorite were the chips, guacamole and cocktails they bring to your room everyday at 4PM!).
I'll be sharing some pics from the trip on my Instagram this week, and my first blog post from Mexico will be on Thursday! Hope to see you then!