Top: Forever 21 (sold out, sad!) | Shorts: Old Navy | Wedges: old (similar) | Glasses: old (similar)
My Husband only had one question when I put this top on last week: "Is that….toilet… paper?". I seriously had to laugh because I guess it kind of DOES look like that if you think about it! He suggested I use the word "TP" somewhere in today's blog title – needless to say – didn't happen 🙂
What I will say is that I've seen such a shift in Forever 21's online items lately. Not sure what's happening, but I love it! They've really stepped up their game, and there are so many fun & different pieces to choose from now, aside from the old $20 tank tops they offer. This one was under $50, and totally worth it.
Thank you guys for reading, and I hope you have a great week!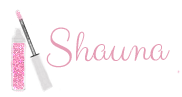 Romper: Lovers + Friends | Heels: Call it Spring | Necklace: Jennifer Zuener | Glasses: Quay
 Since summer is quickly coming to a close (how is that even possible?!), I'm doing my best to purchase items that I can wear into fall, since it will be here before you know it. I love the peachy shade of this romper, and can already picture wearing it into September with my favorite moto jacket that I picked up at the #Nsale last year (you bloggers know the one!) 🙂
I wanted to thank you guys so much for all of your kind comments and condolences over our family pup. It was not a fun week to say the least, but your sweet words really lifted me up, so I can't thank you enough. 
Hope you have a great weekend!!
PS – Don't forget to enter the ResortPass giveaway on my Instagram. It ends Monday!