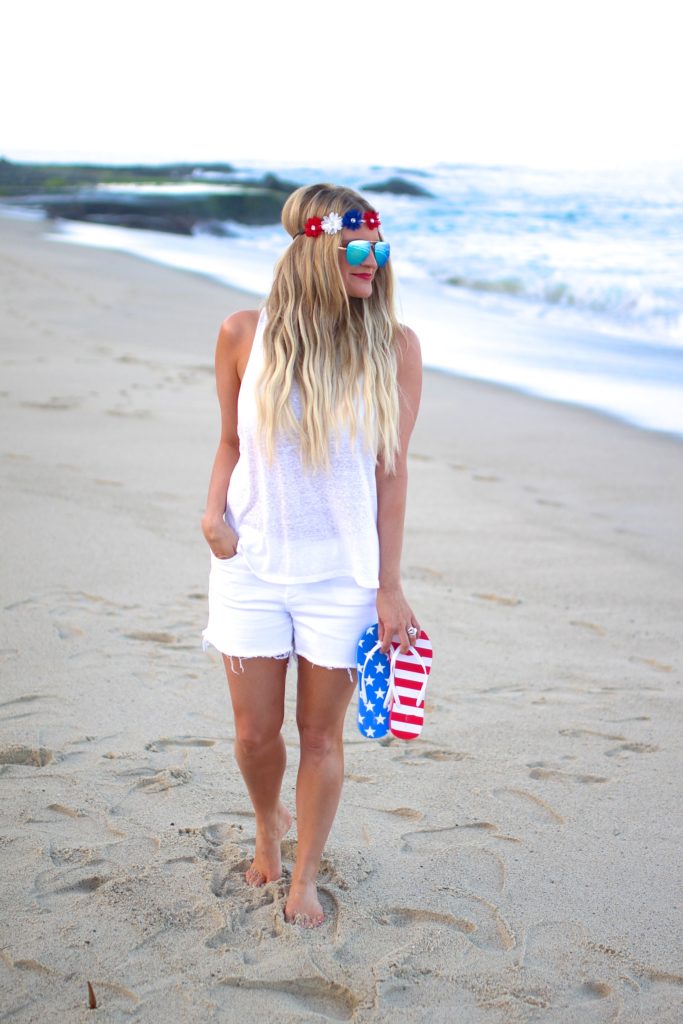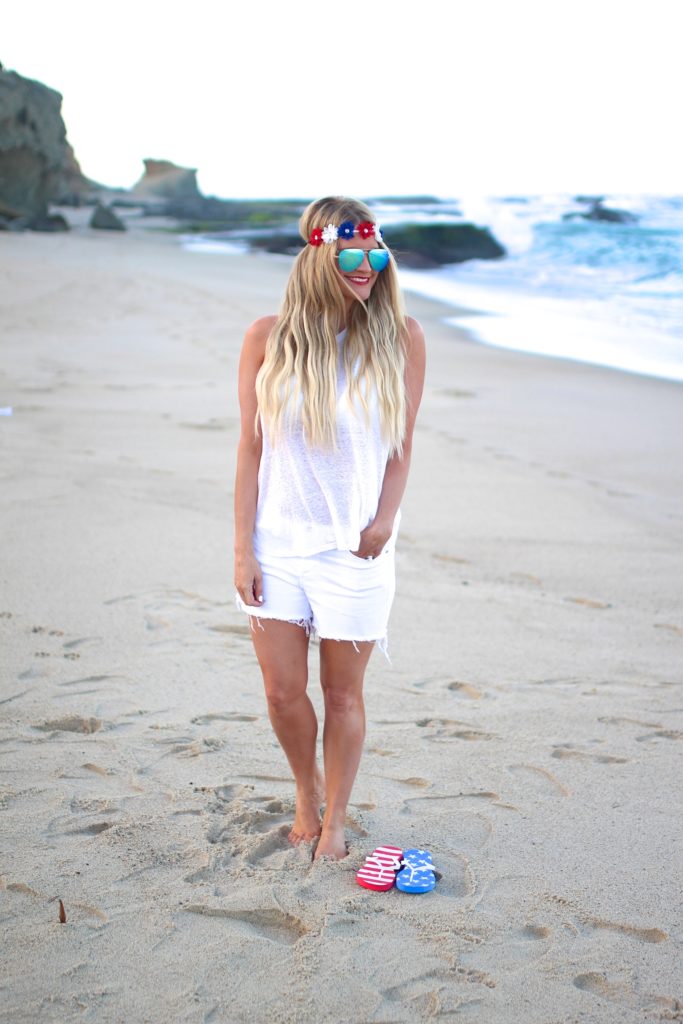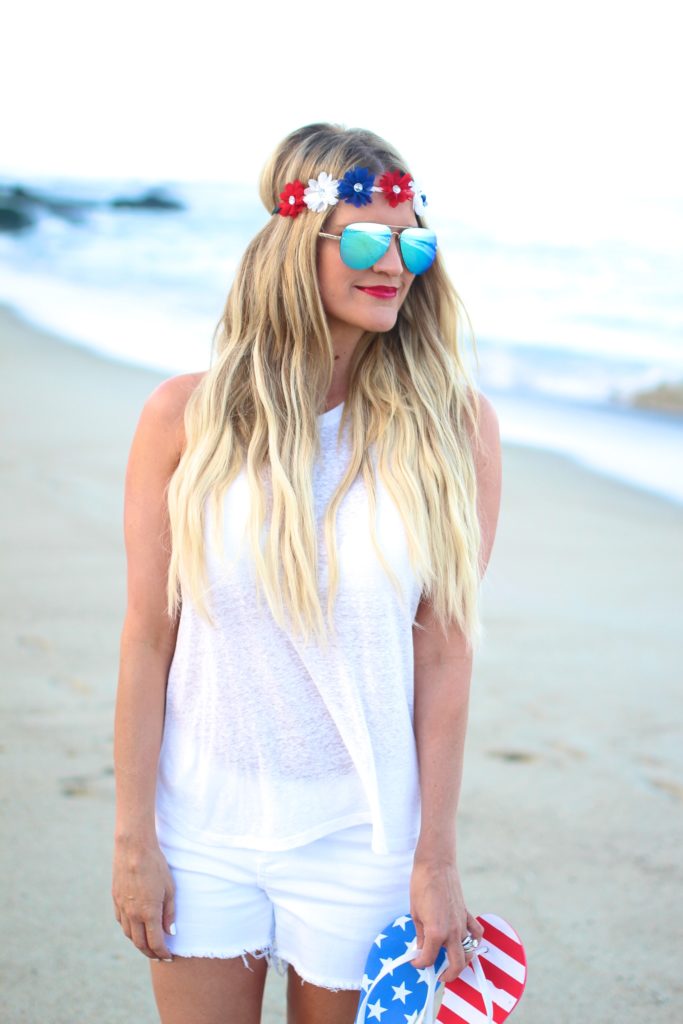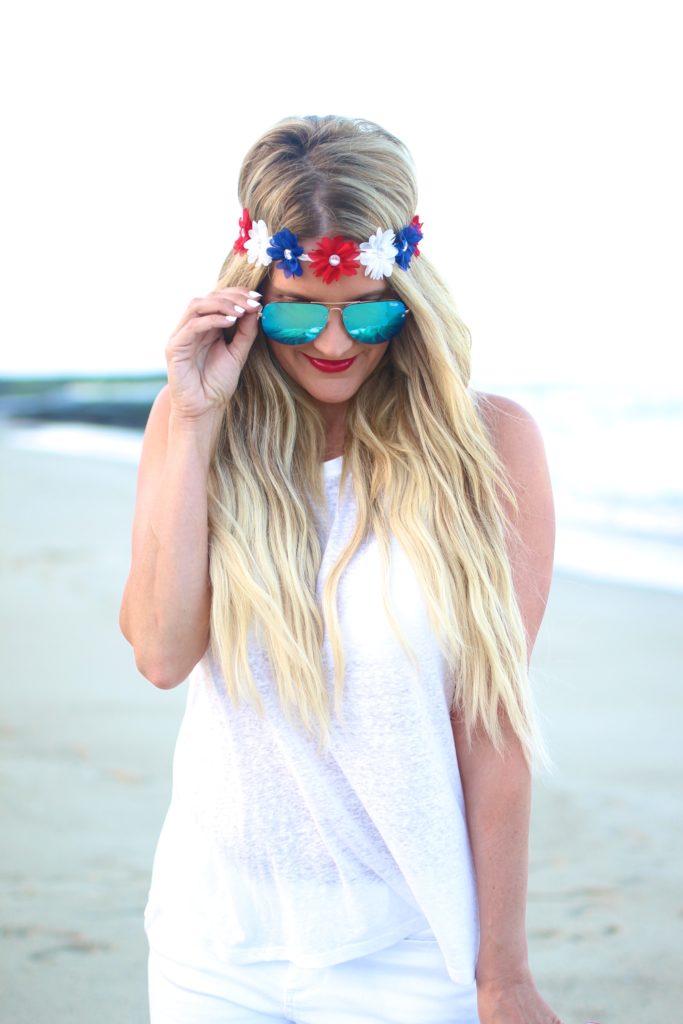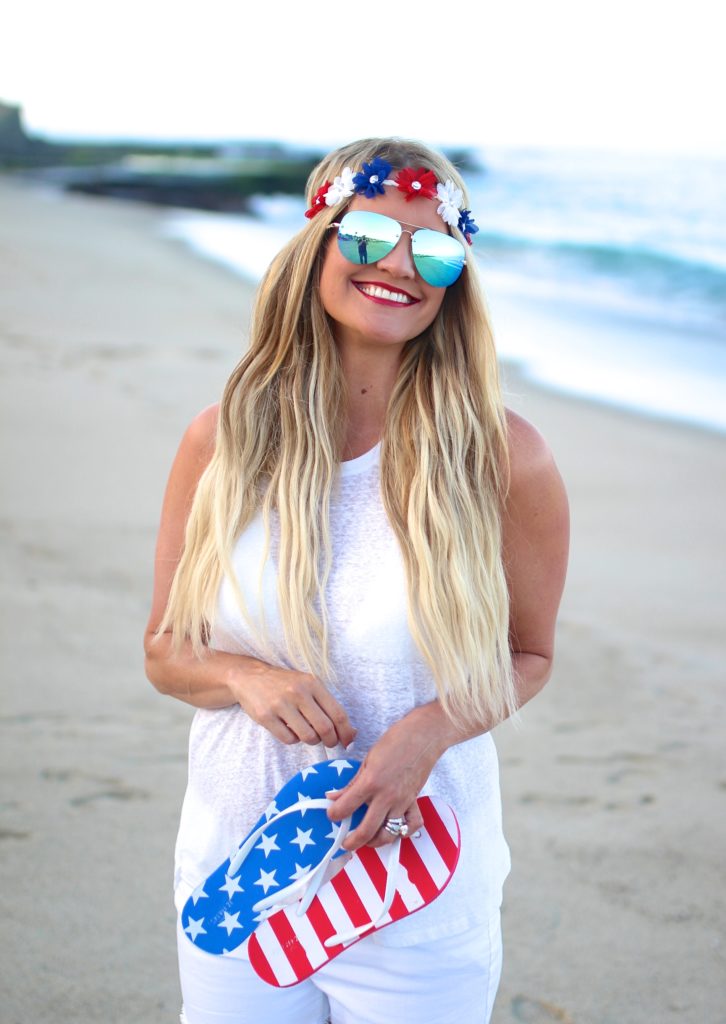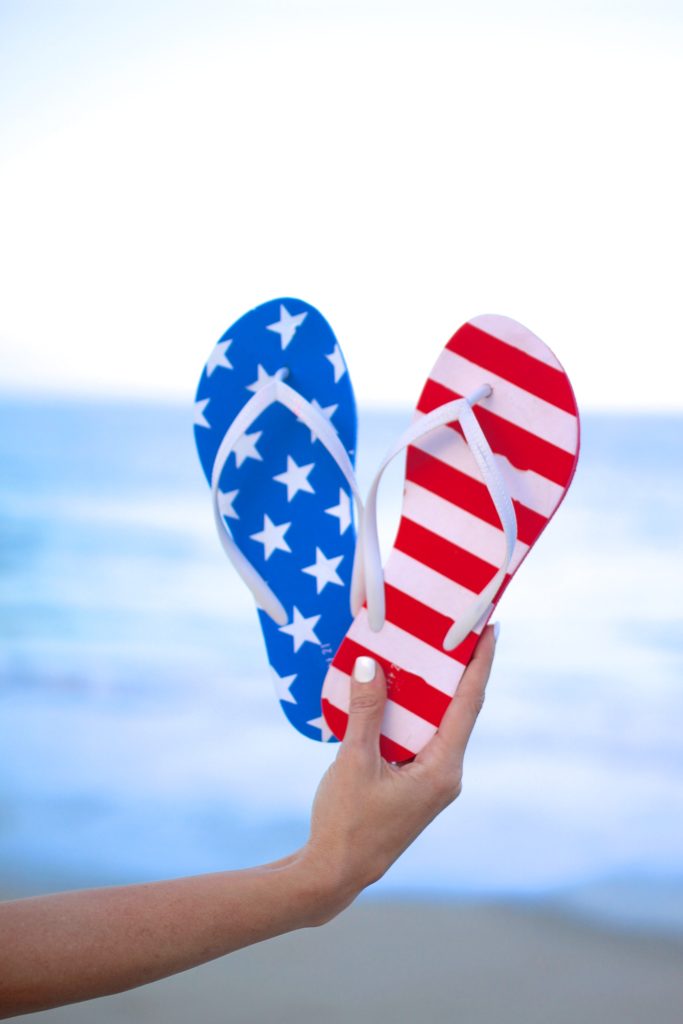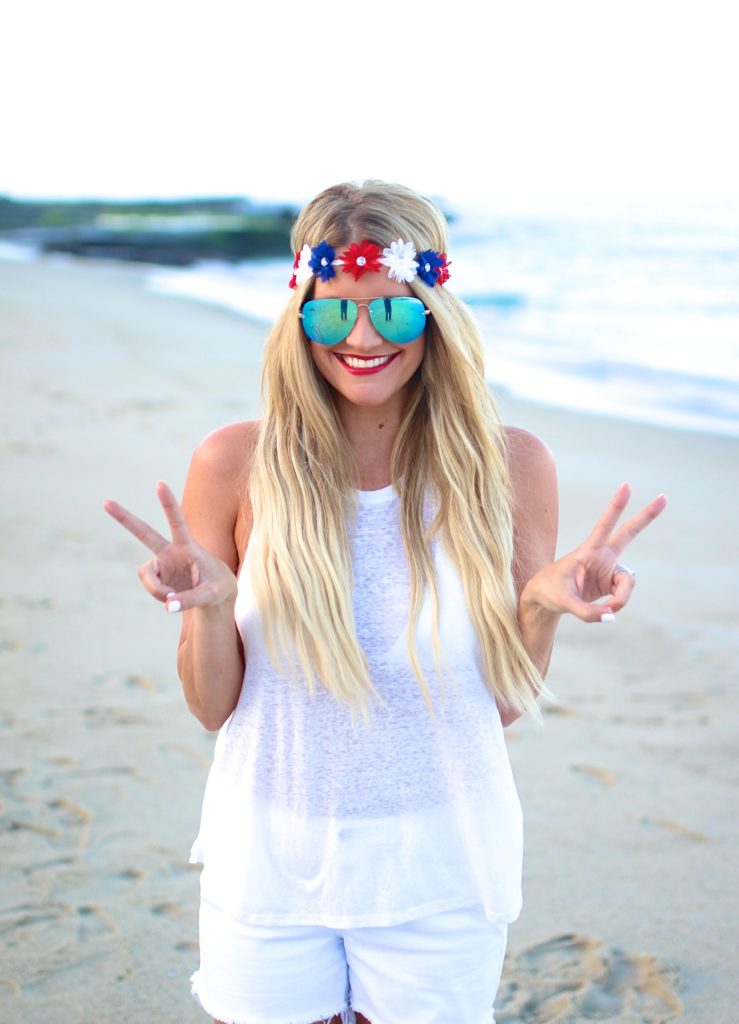 Tank: similar | Shorts: Red Dress Boutique | Sandals: Forever 21 | Glasses: DIFF | Headband: Walmart
Happy almost Friday, guys! Who's ready for the weekend? (I have both hands up over here…). Another week, another issue with our internet. It's been so frustrating, especially when you're trying to finish The Staircase on Netflix! Has anyone seen it?? I finally got through all 13 episodes, and now I need another docu-series to binge on. Any suggestions?
Hope you guys have a great weekend! I'm so grateful for you all stopping by! XO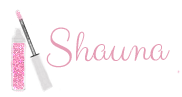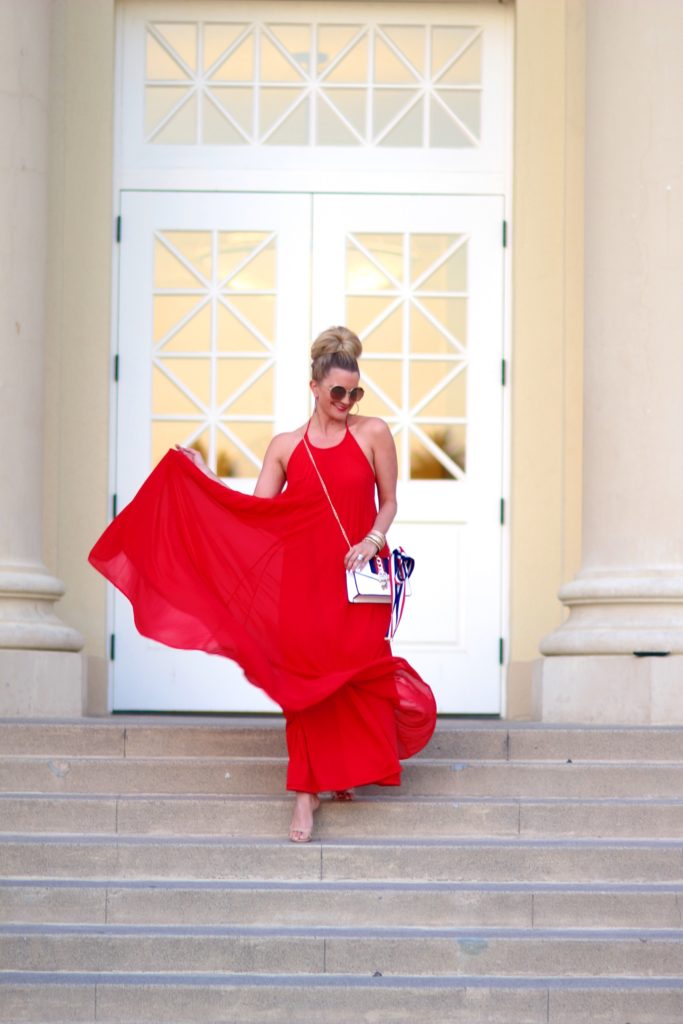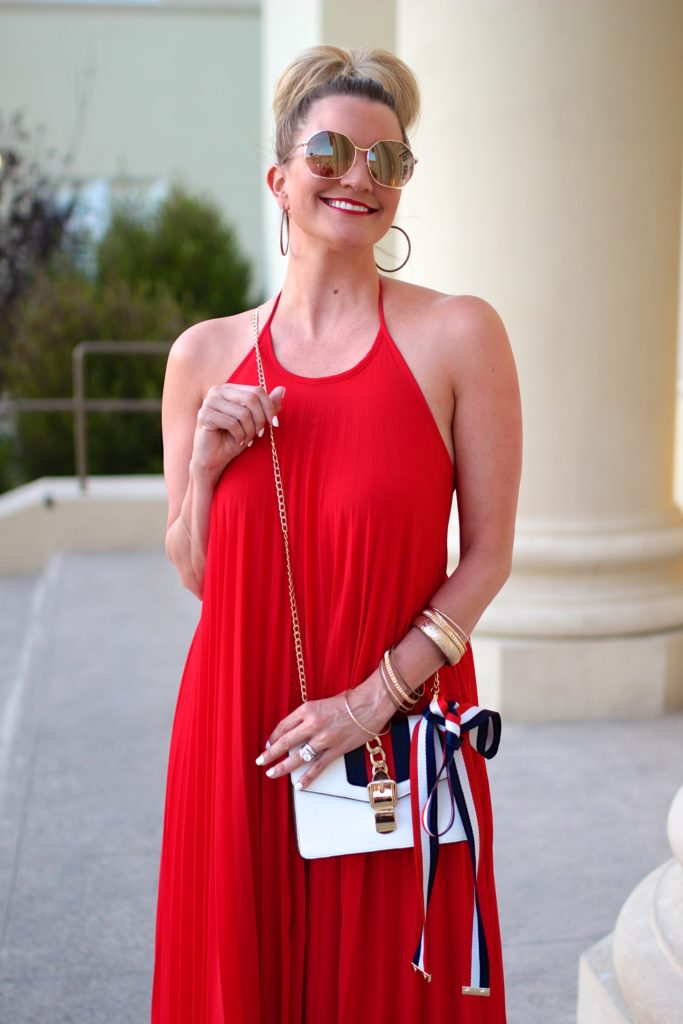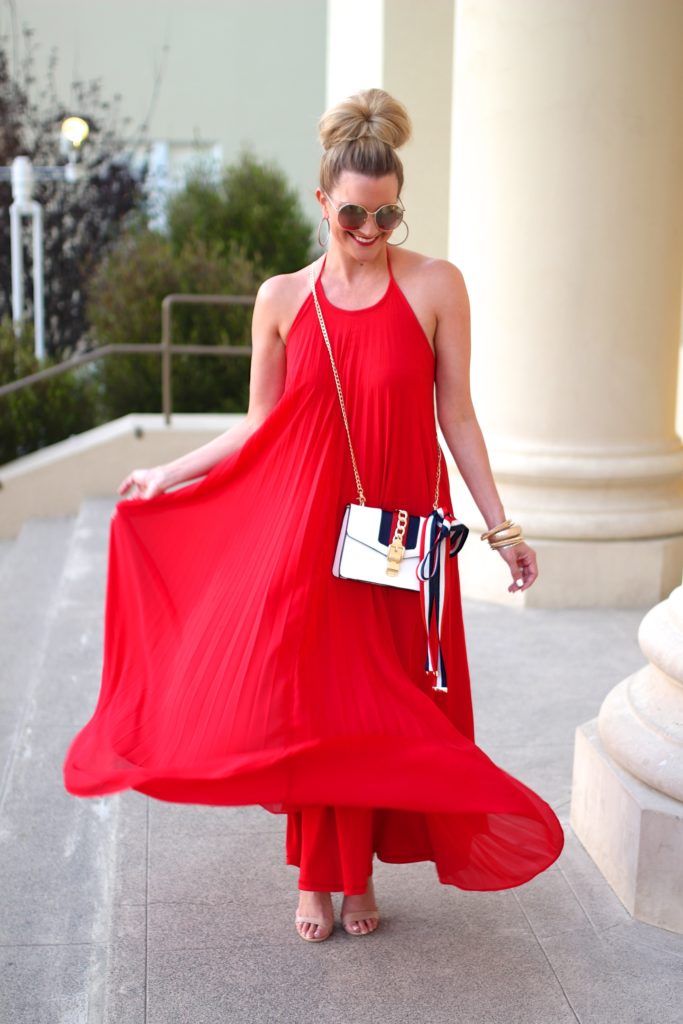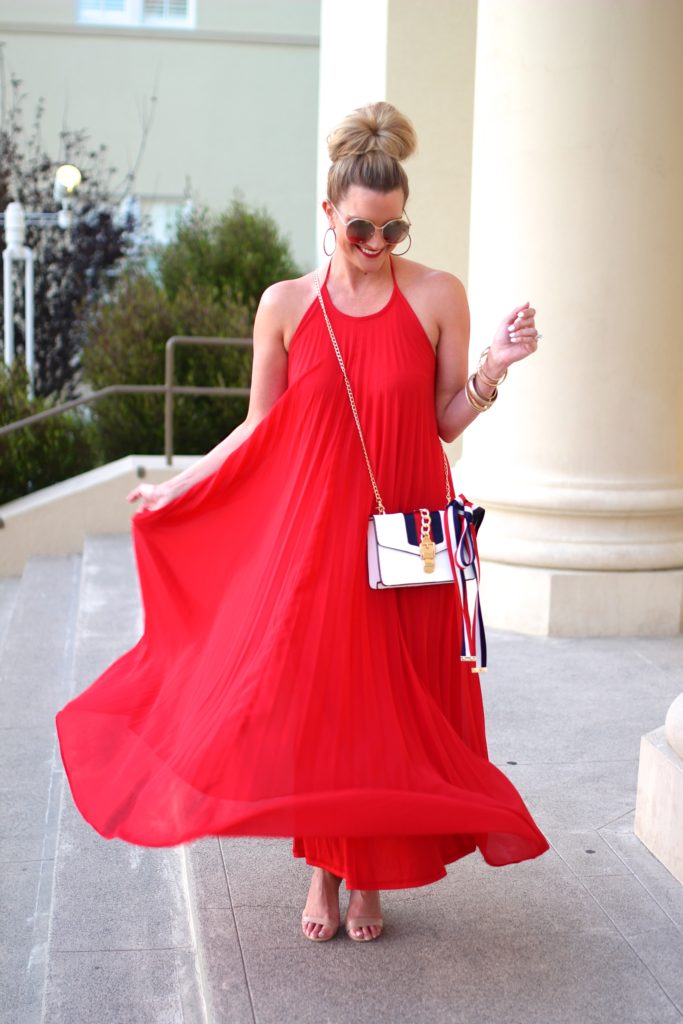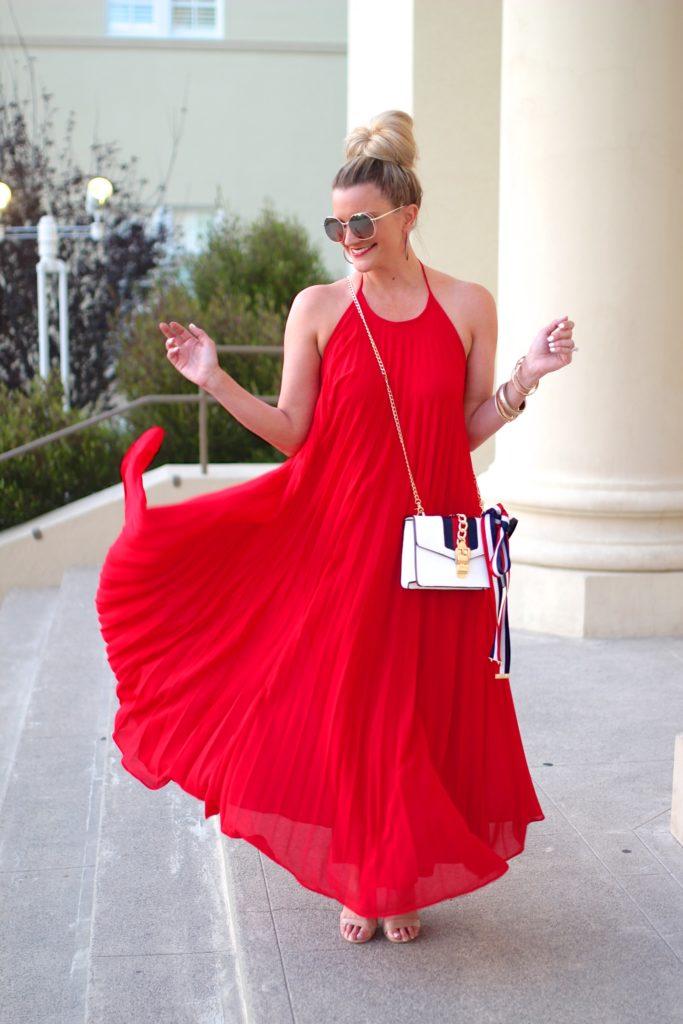 Dress: Asos (green version, orange version) | Heels: Steve Madden | Glasses: similar | Bag: Gucci
Many of us have vivid memories as kiddos on the 4th of July. For me, it was lots of red, white & blue, mixed with giant Uncle Sam hats, funny sunglasses and USA clip-on earrings. My, my, my how my holiday wardrobe has changed! Glad I've evolved from "costume" to "classic" 🙂
Thank you guys for reading! Looking forward to visiting everyone's blogs again…we had no internet at the house all last week because of bad modems…blah, blah, blah. SO frustrating and annoying, but I'm back from the dark ages now, woohoo! -xo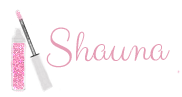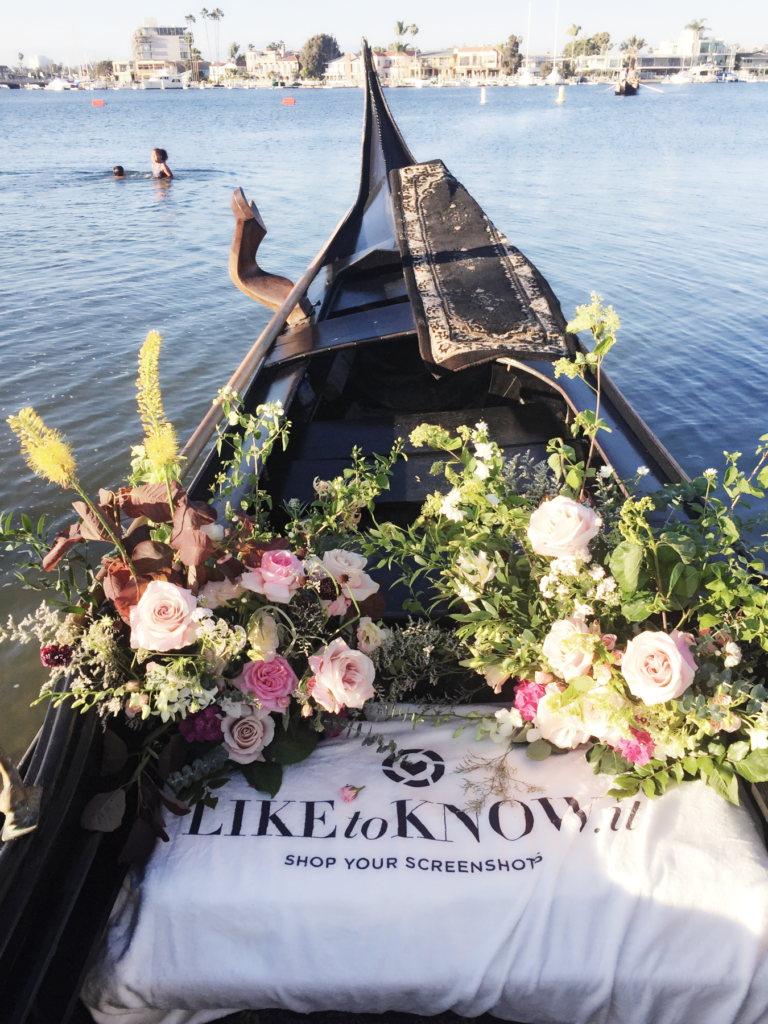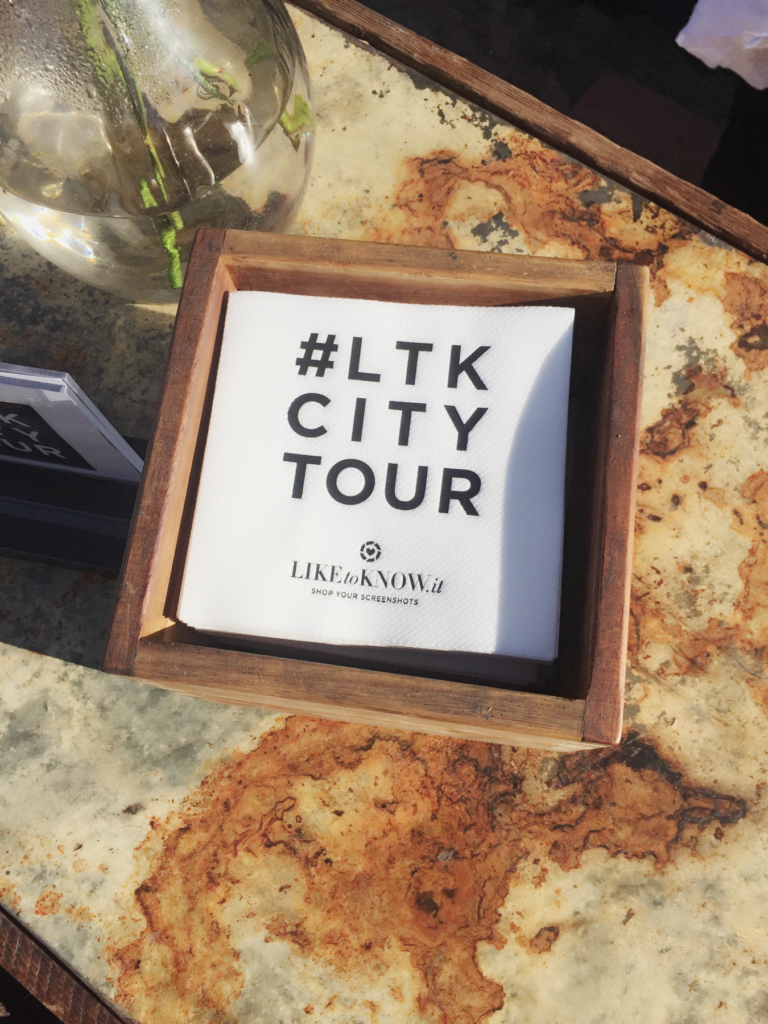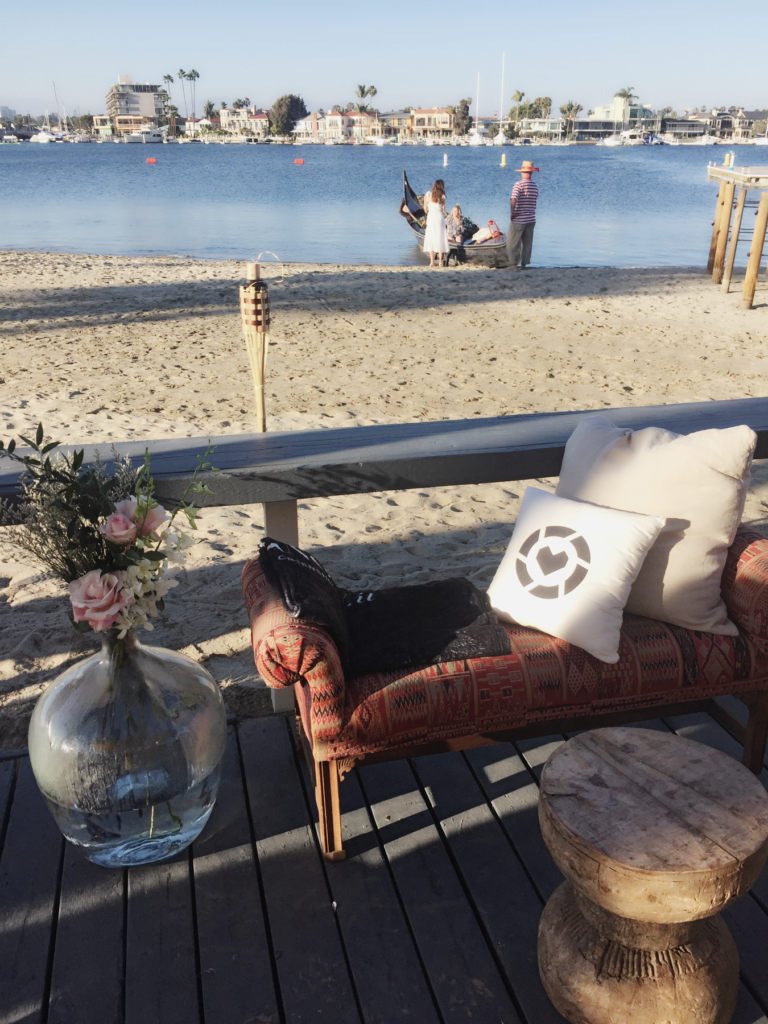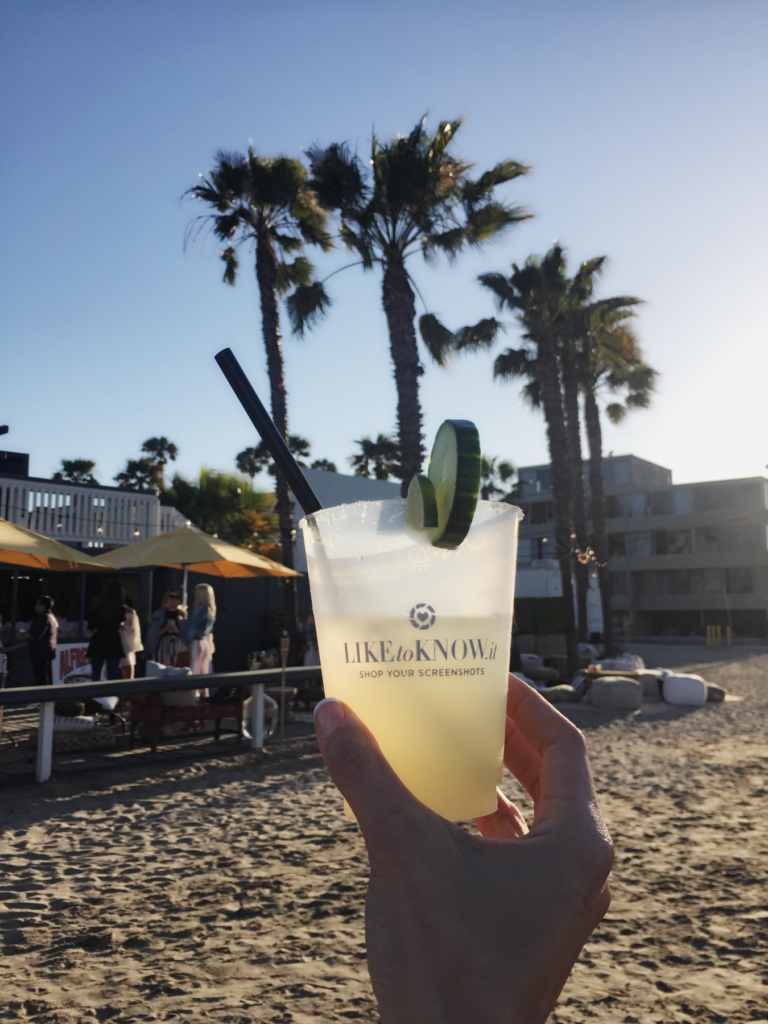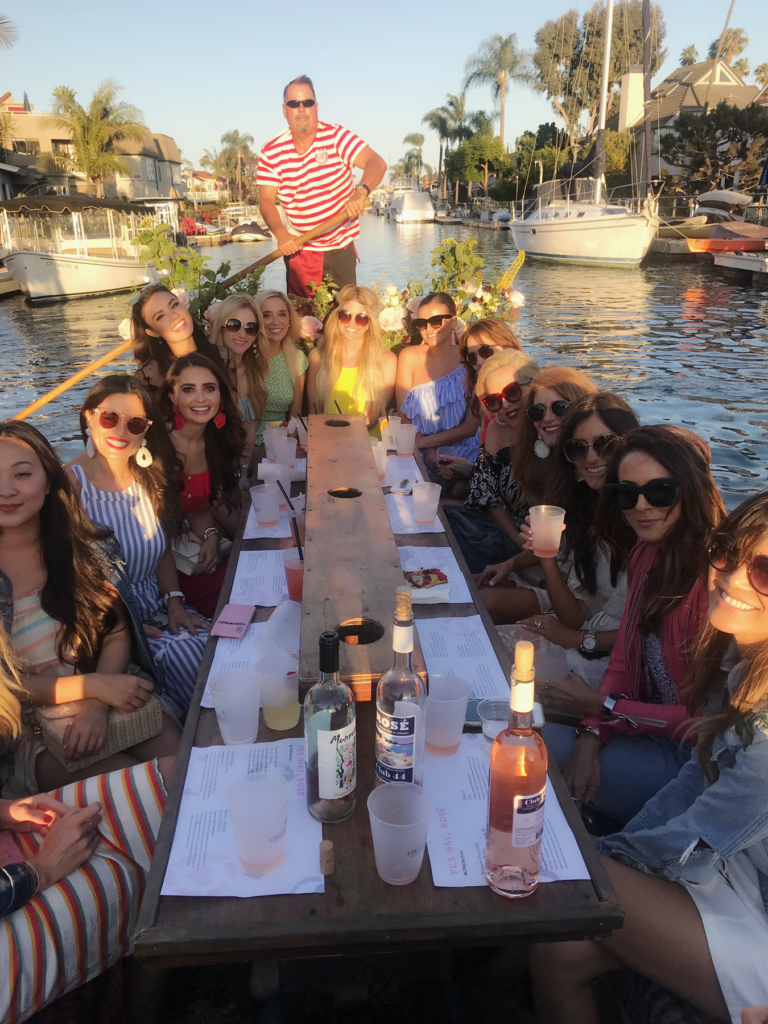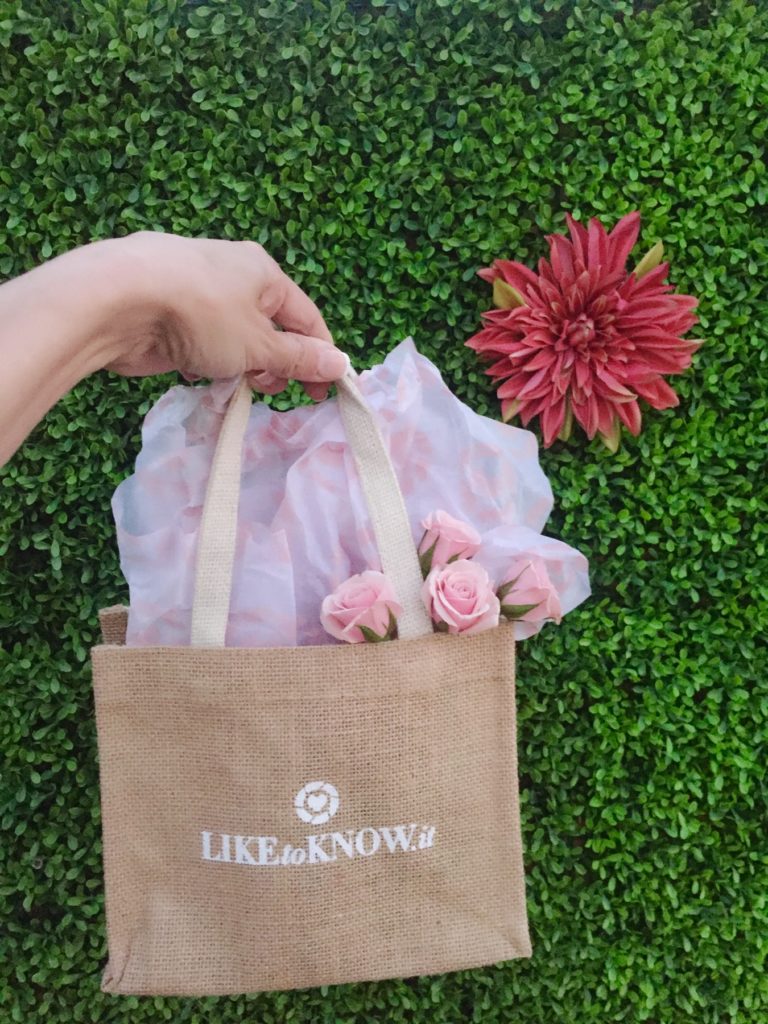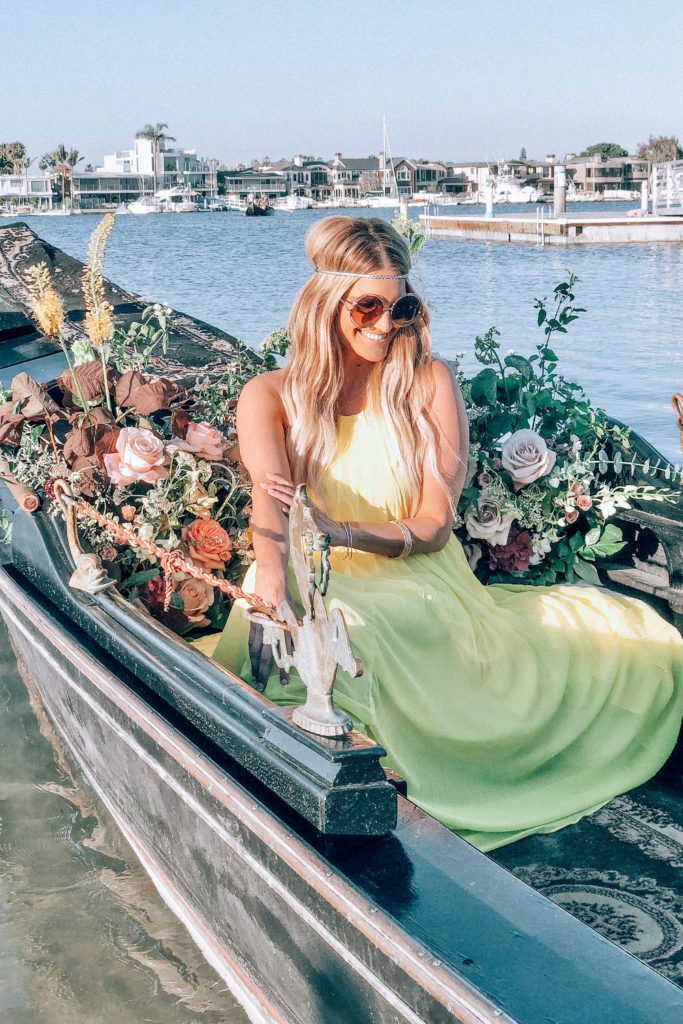 Last week I had the pleasure of receiving an invitation to attend the LIKEtoKNOW.it City Tour!
If you're not familiar with it, it's a summer long traveling series of events popping up in major cities across the world, powered by LIKEtoKNOW.it. Orange County was the second stop of the tour, and it was so much fun hanging out with my fellow Bloggers. It was a night full of making new friends, cocktails on the beach, even a rose′ tasting on gondolas down the Long Beach canals. These are just a few snaps from my phone, but wanted to share the experience with you guys!
Hope you have a great weekend! See you Monday! ♥♥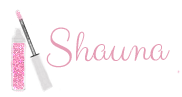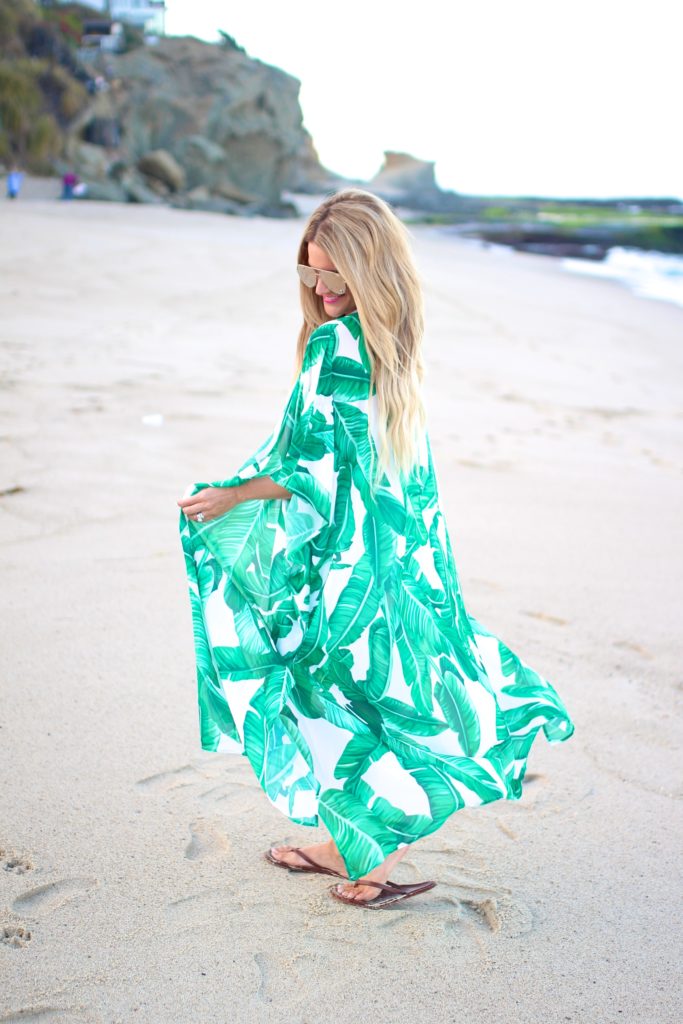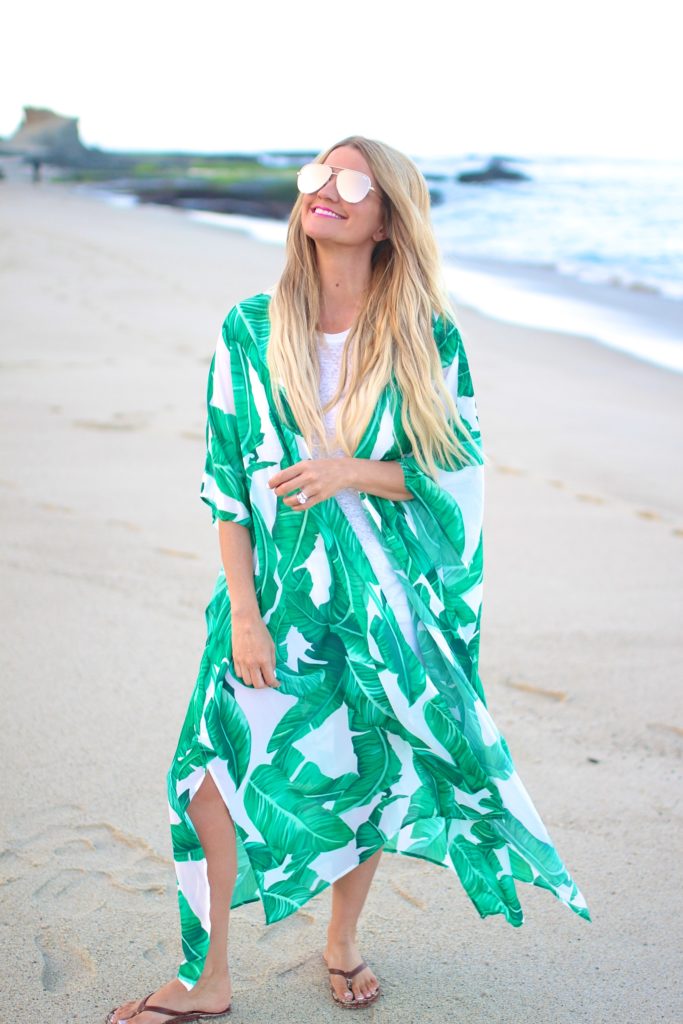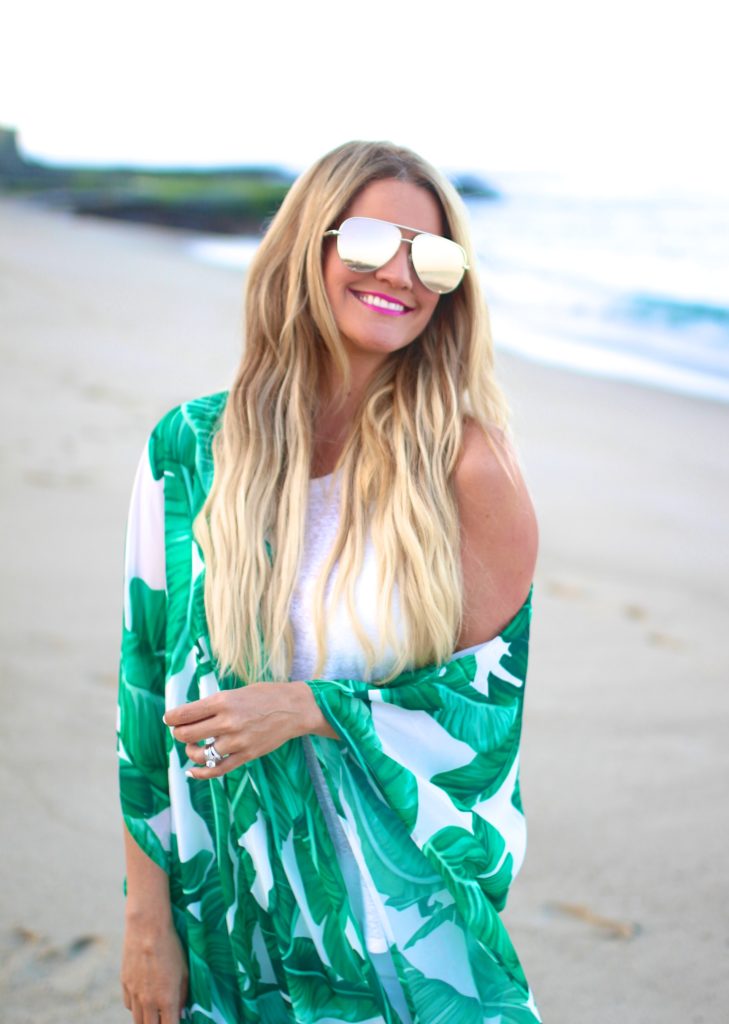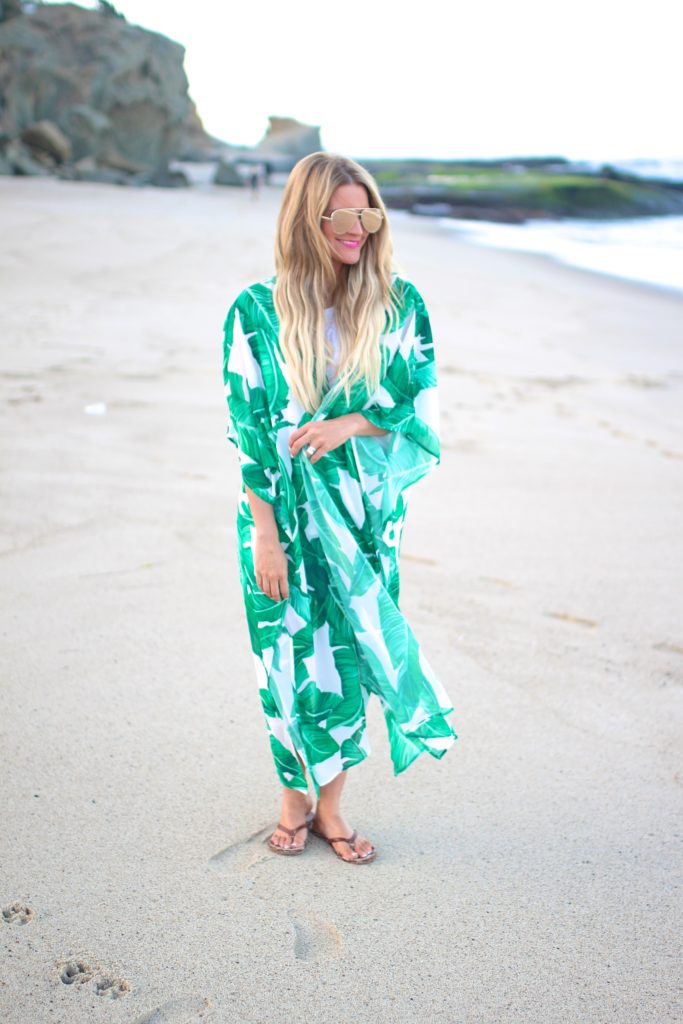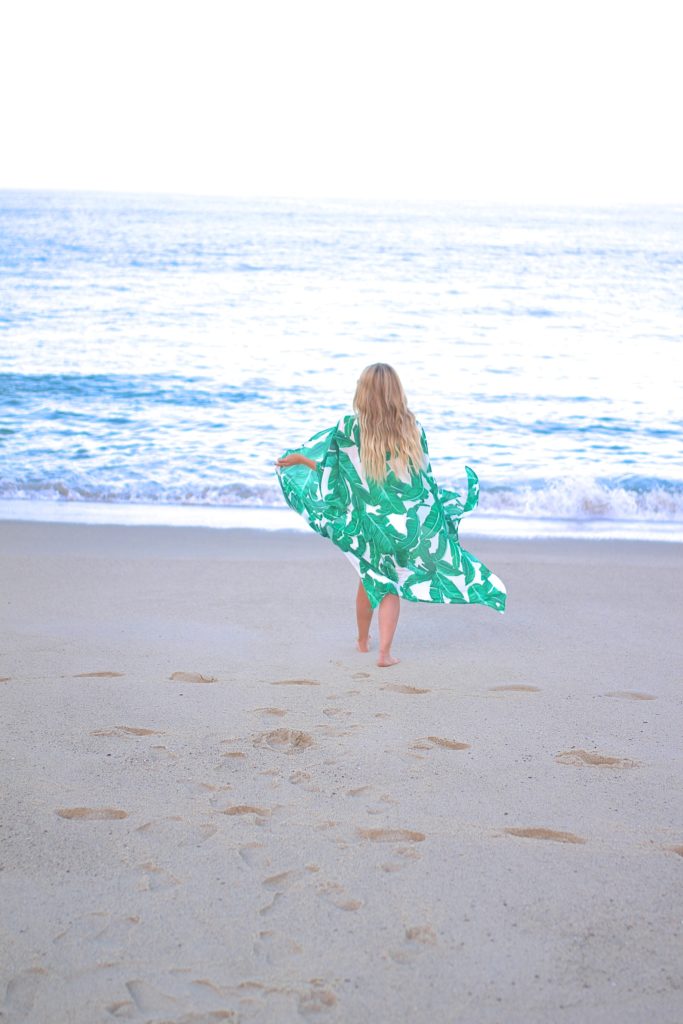 Kimono: Shein | Tank: old | Shorts: Red Dress Boutique | Glasses: Quay
Nothing scream summer more than lazy days at the beach and palm print anything. I snagged this kimono (who's prince is ONLY $18) before it sold out twice! So if you're looking for the perfect summer chic piece, don't wait on this one – I have a feeling it will be gone again in a flash!
Thanks for stopping by!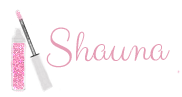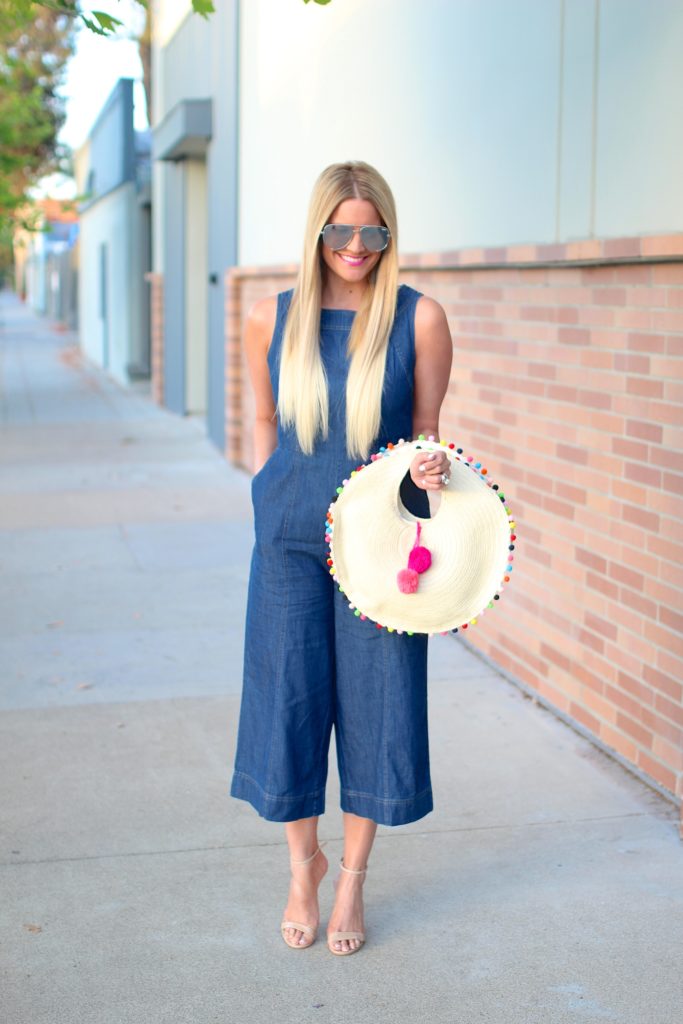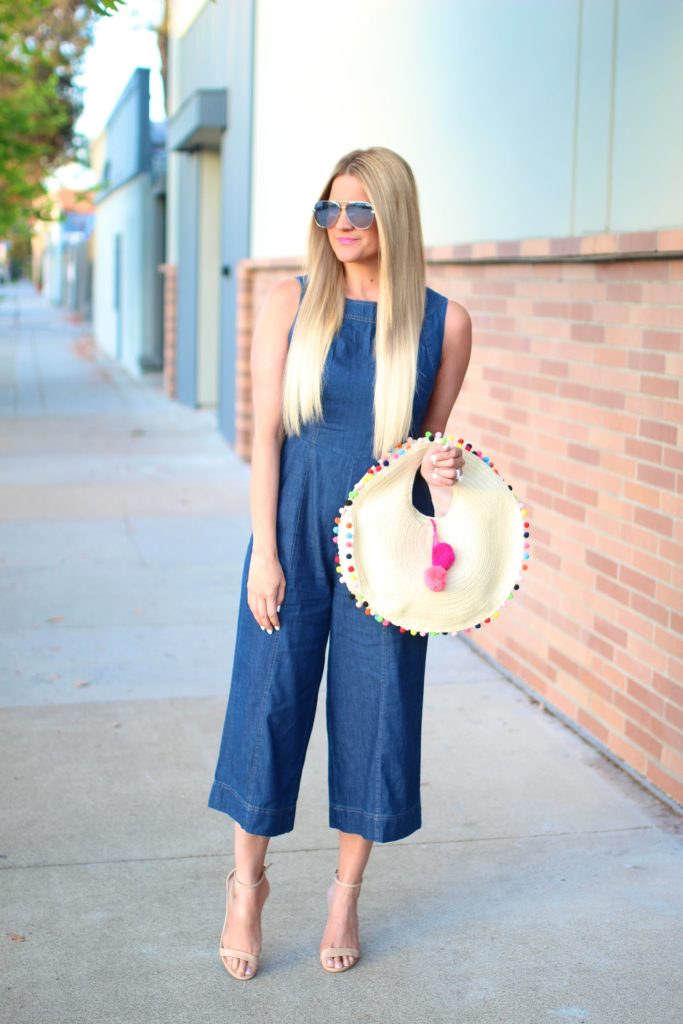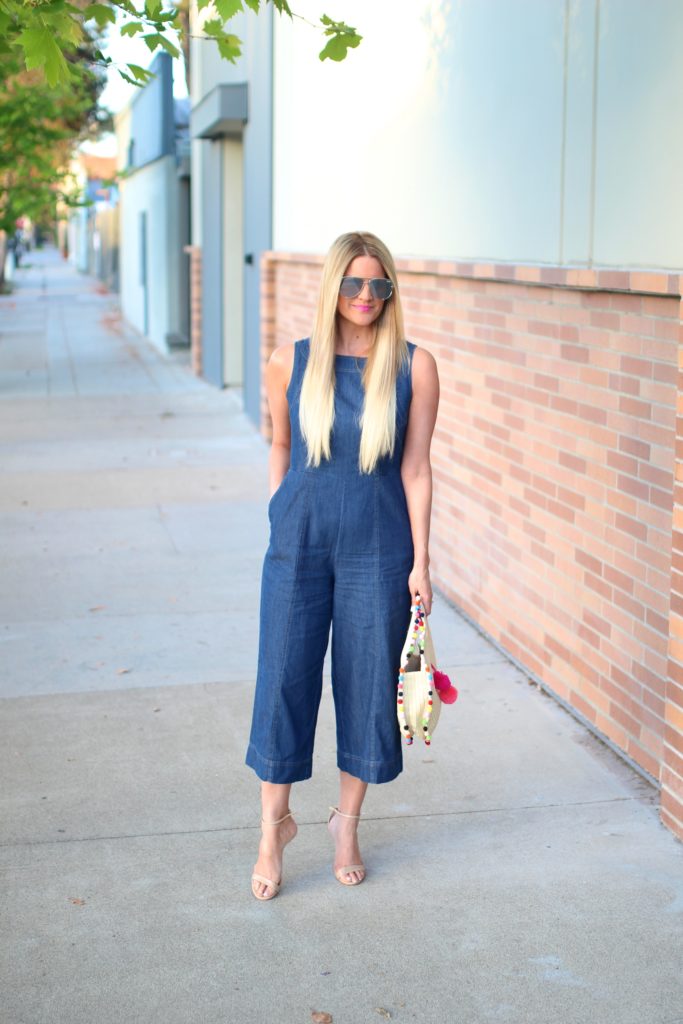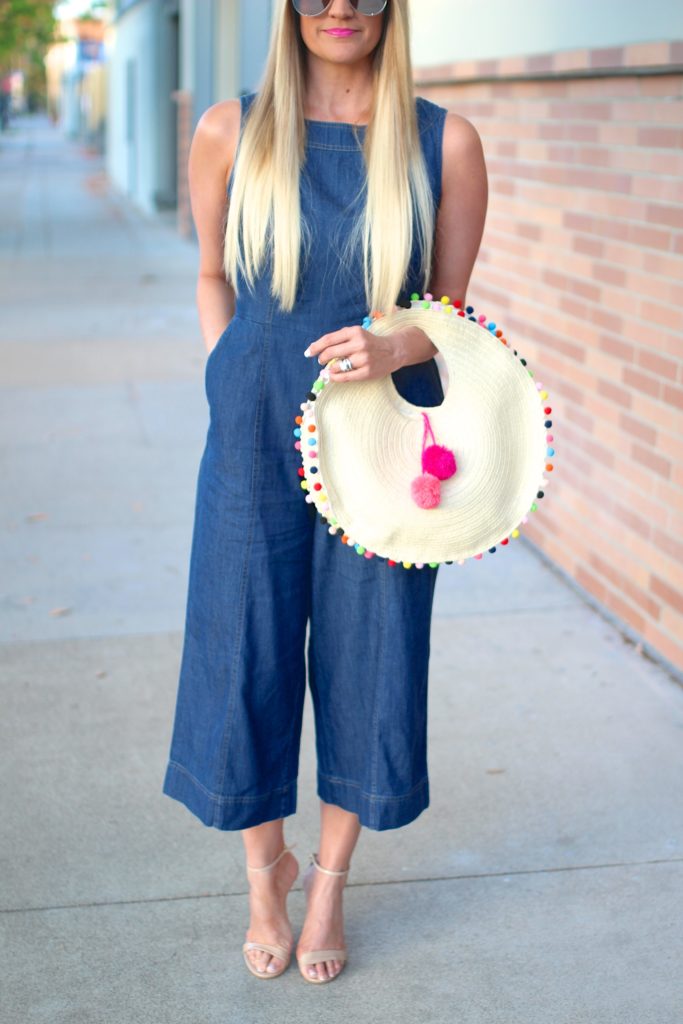 Jumpsuit : NY&Co | Heels: Steve Madden | Glasses: Quay | Bag: Francesca's
Wish you had a Supermodel body?
Umm….me too 🙂
But over the years I've learned a few tricks when it comes to faking it. At first glance, one might think that a cropped, wide leg jumpsuit is the LAST thing that would elongate your body, but with the right styling, it's easy to achieve! 
♥ Nude heels are your best friend! The nude color adds additional inches to your height, which in turn makes your legs look longer. 
♥ When wearing a cropped jumpsuit, make sure it hits the smallest part of your ankle. If it stops halfway up your calf muscle, you'll appear to have "cankles"…and no one wants that in their life! 
♥ A jumpsuit is the quickest way to lengthen your body. If it has a print from head to toe, it won't break your body in half, which creates the illusion of a taller body. And if it has no print like this one? Jackpoint in my opinion!
Hope these tips help…have a great weekend, gals! XO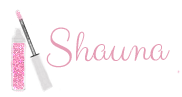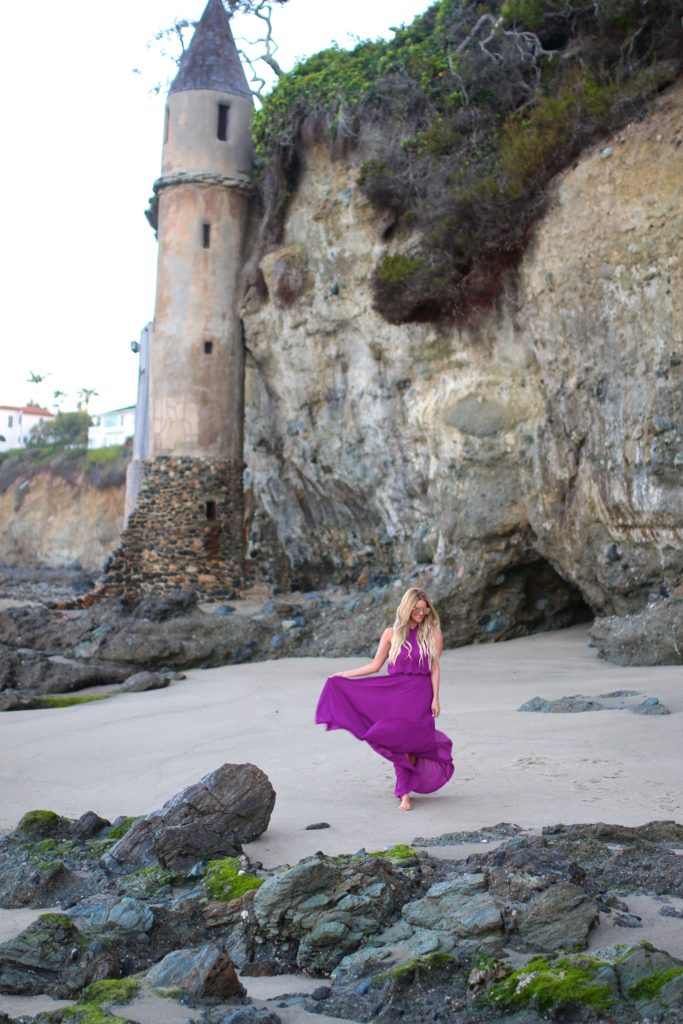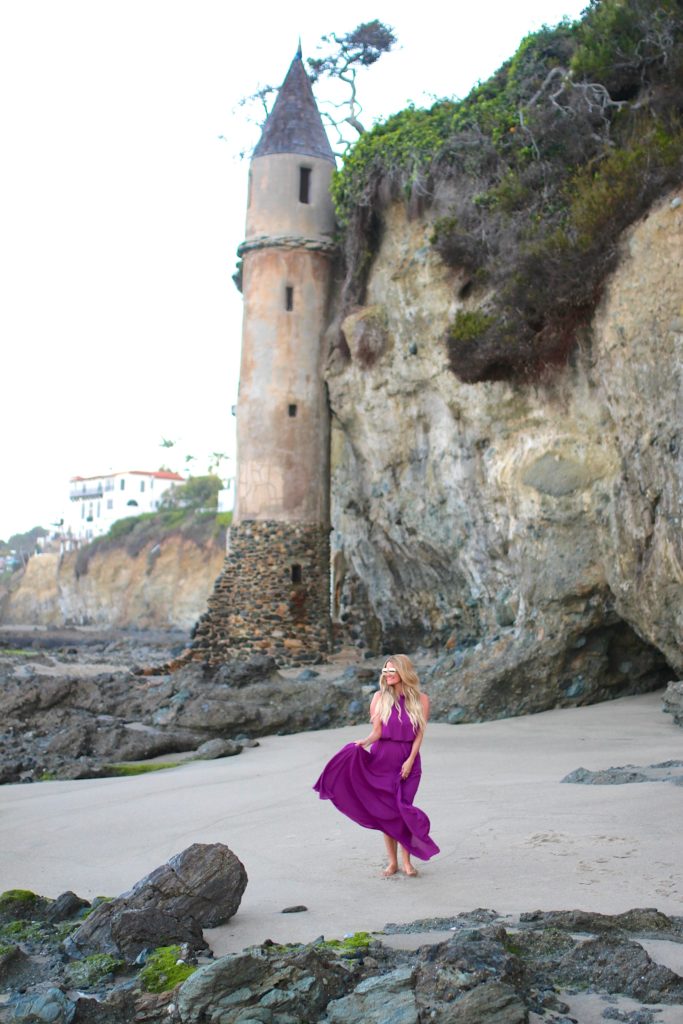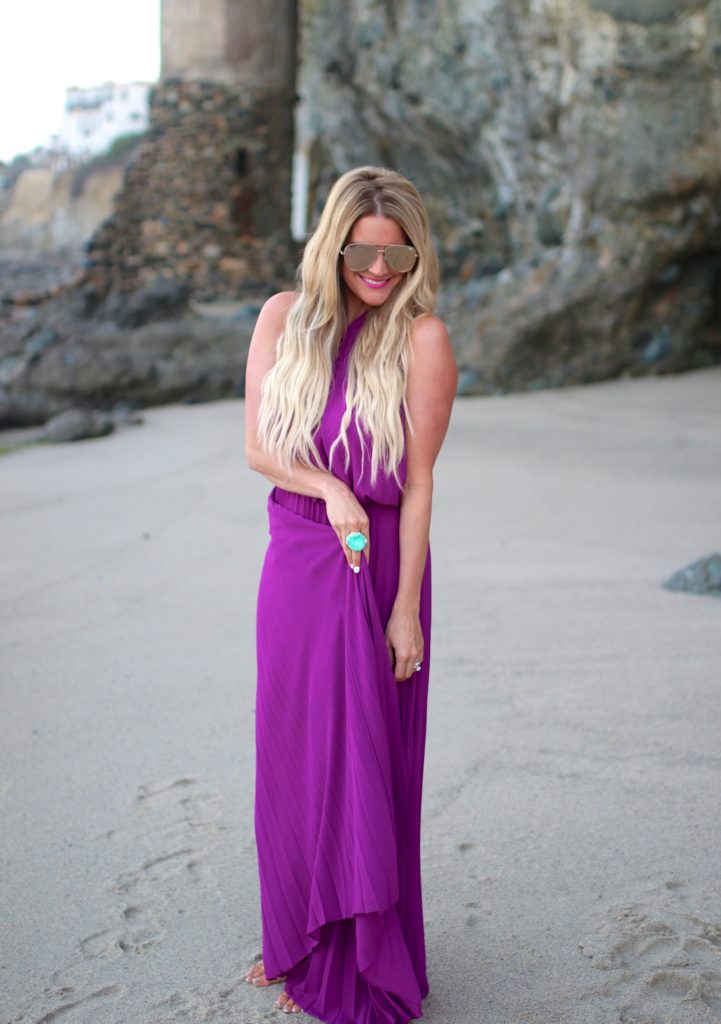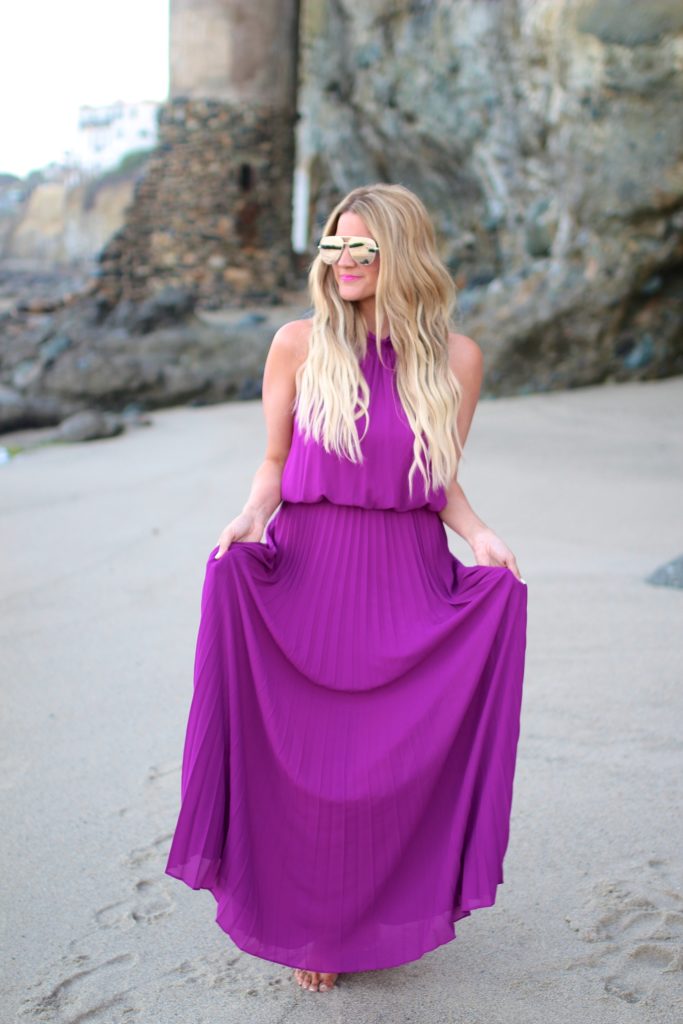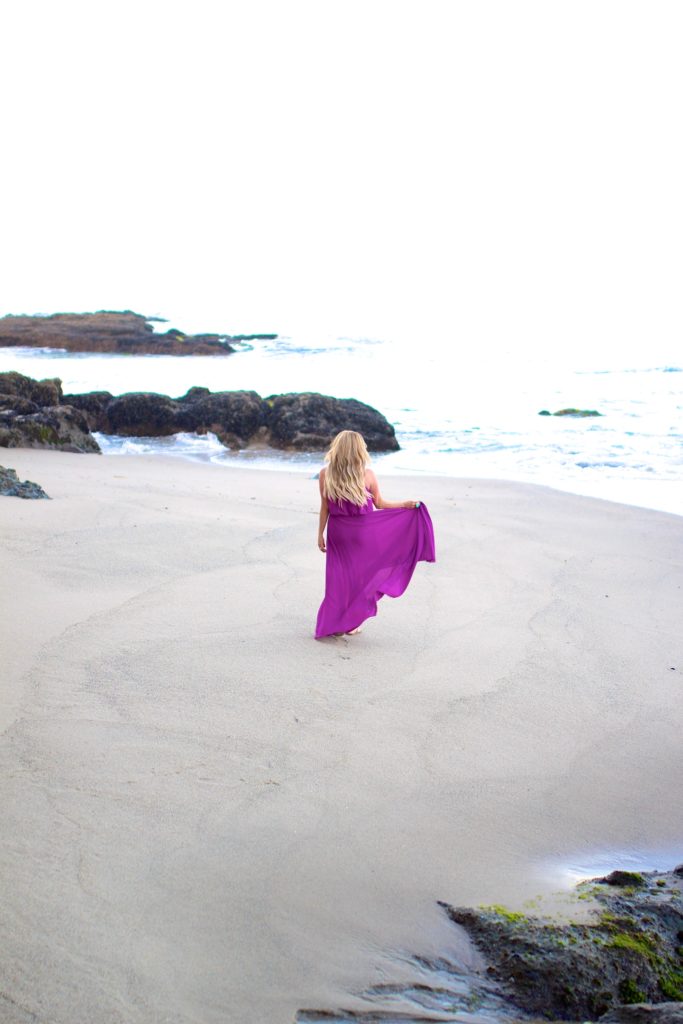 Dress: Asos (red version still available here) | Glasses: Quay | Ring: old (similar)
I've been wanting to shoot at this location pretty much since the day I started blogging 4 years ago, and we FINALLY DID IT!
Can you believe it's only 30 minutes from our house? It felt as though I was transported to a land of make-believe and I was a real life fairy princess. At heart, I'm OBSESSED with artistic fashion photography, and this shoot made every single one of my dreams come true. My heart is so full of love for these pictures!
Hope you all enjoy them too! ♥