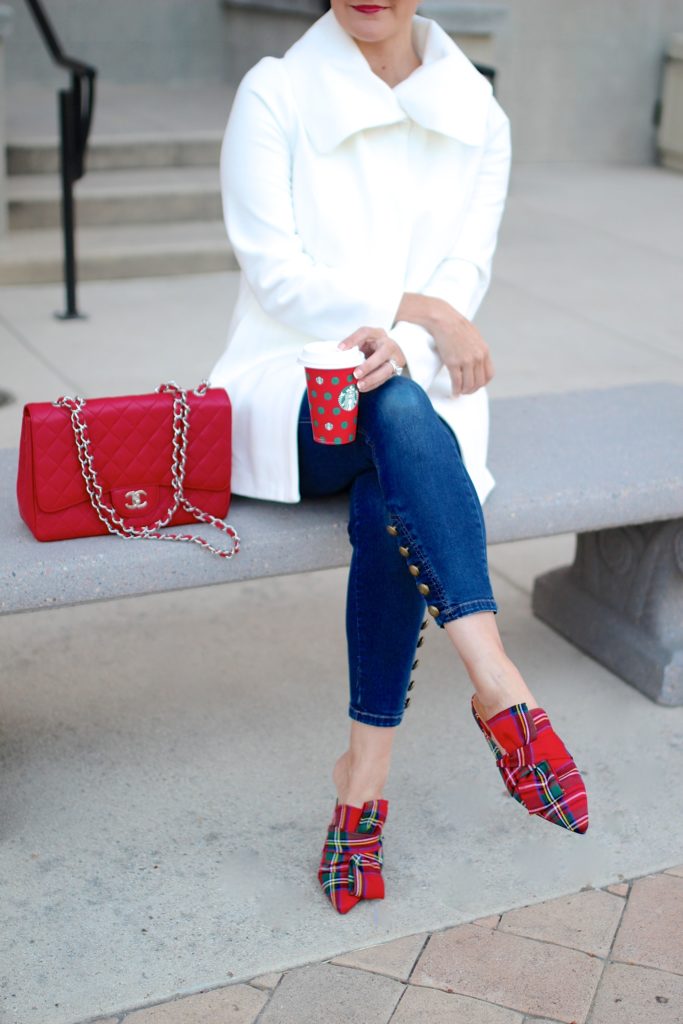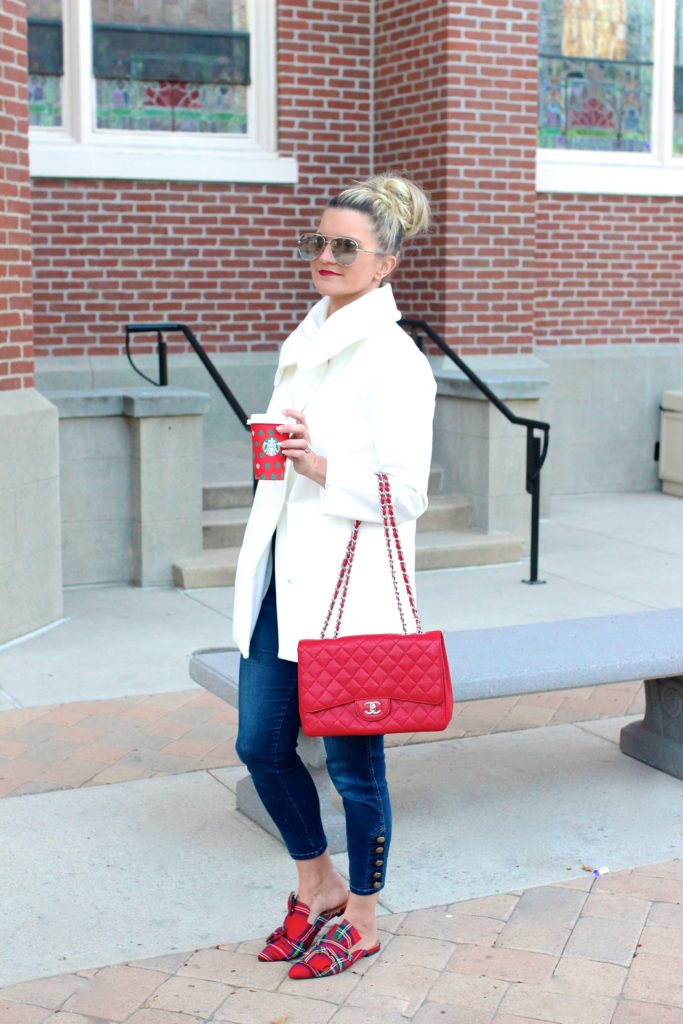 Coat: Red Dress Boutique | Denim: old | Shoes: Red Dress Boutique | Glasses: Quay | Bag: Chanel
It's the most wonderful time of the year…
Are you singing it in your head yet? Out loud?? 😉
It's time to officially kick off the holiday season, and I could not be more ready or excited! Bring on all the reds, greens & plaids please! How CUTE are these shoes? They sold out fast, but there is a waitlist (yay).
I want to wish you all a Happy Thanksgiving too! I hope everyone will take the time to step back, turn their phones off and really soak up the time you have with the people around you. There's no better time than right now to enjoy one of the greatest gifts – your relationships.
Love you guys! See you Monday! XOXO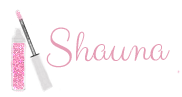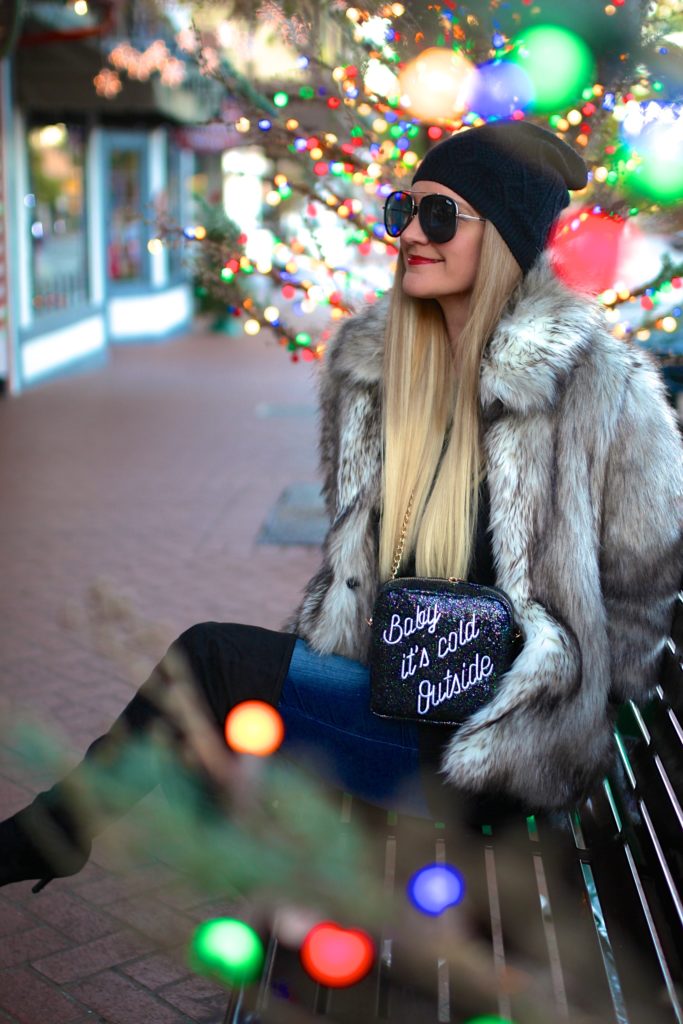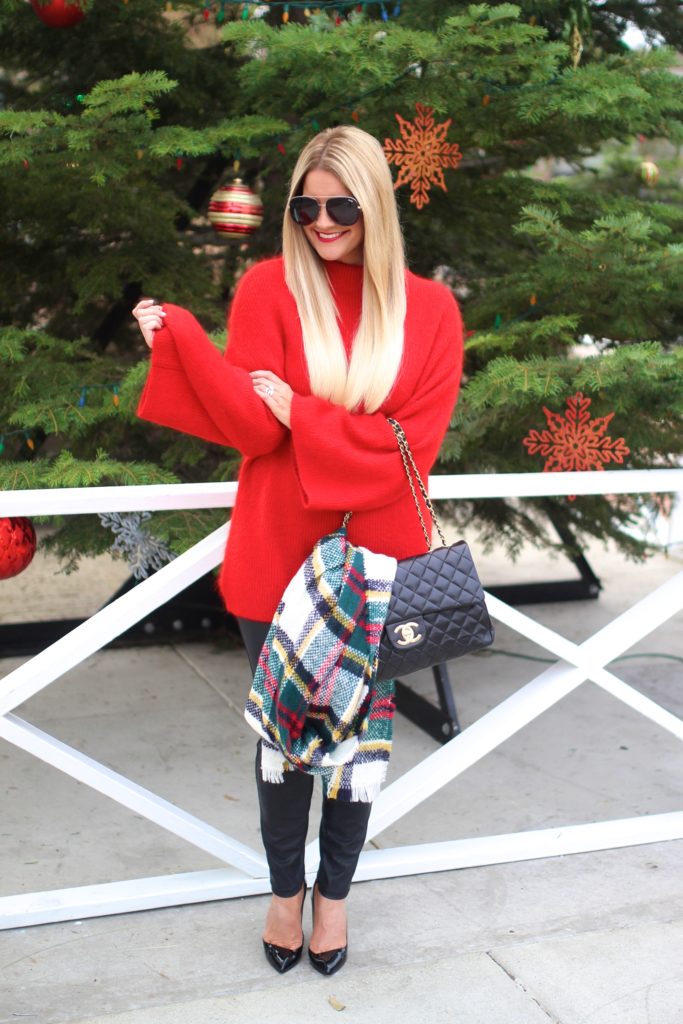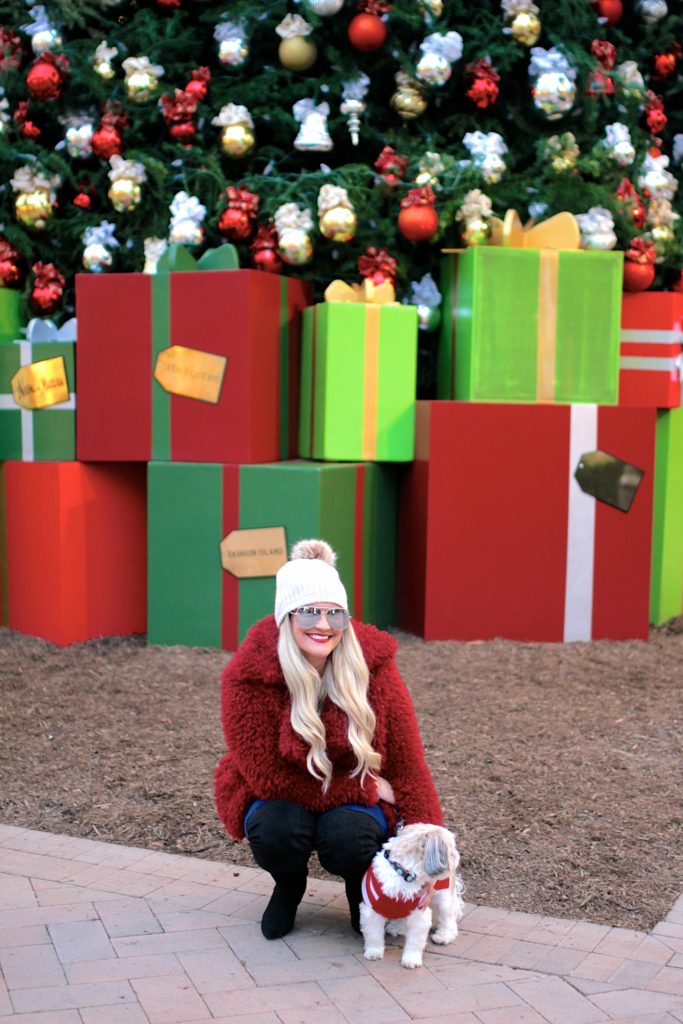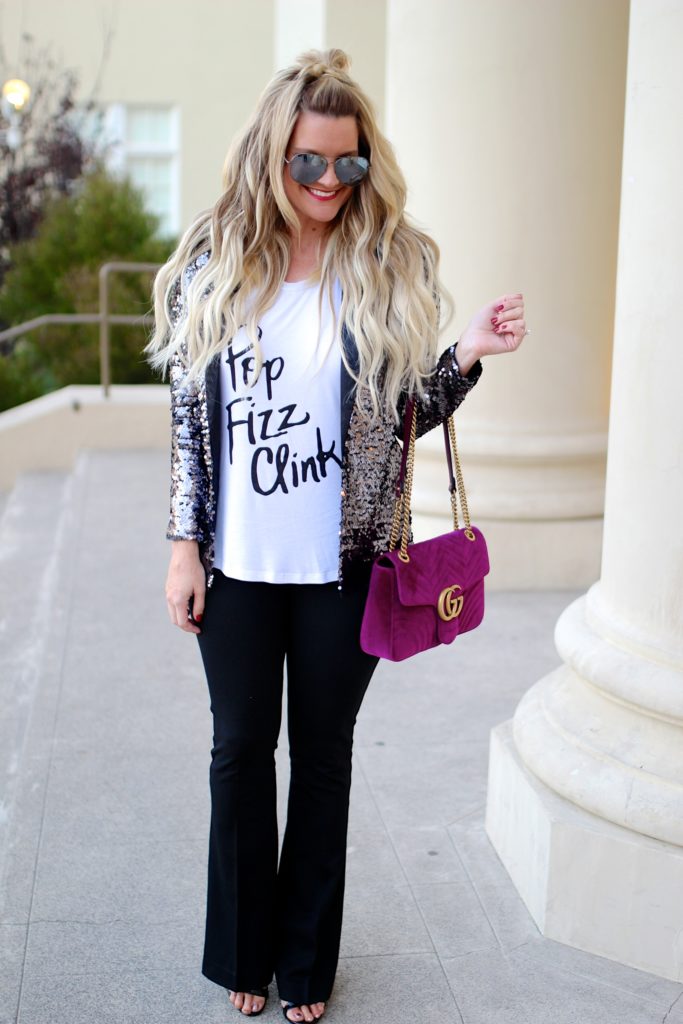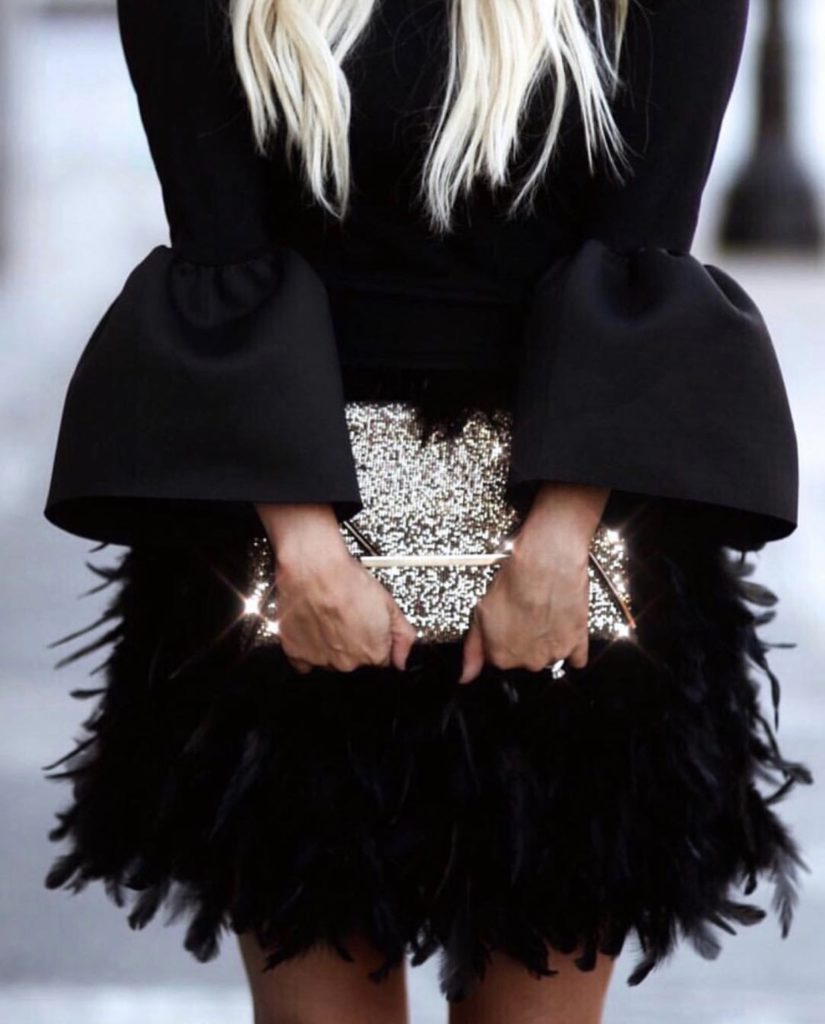 Just wanted to share a little festive fashion with you guys today!
December is my favorite month on the blog. Not only for the holiday fashion, but I love all of the fun backdrops too. Standing in front of a Christmas tree beats a plain wall any day 😉
Which look is your favorite? I'd love to hear, and I hope I've inspired you to bring out your best in fashion in the coming weeks!
Thanks so much for reading and sharing xo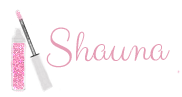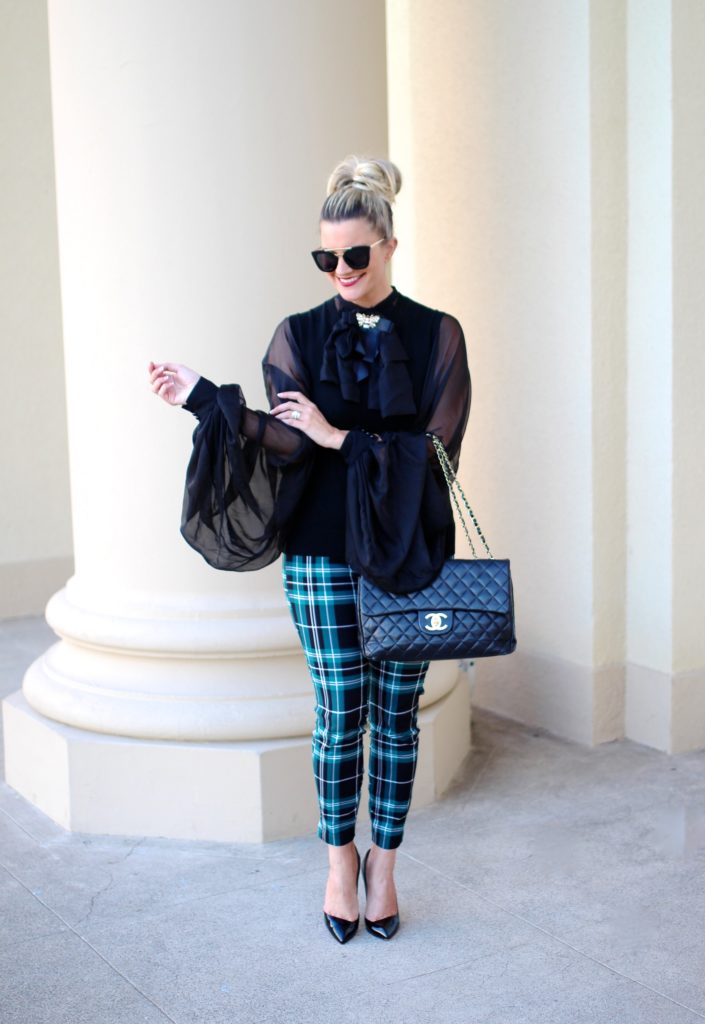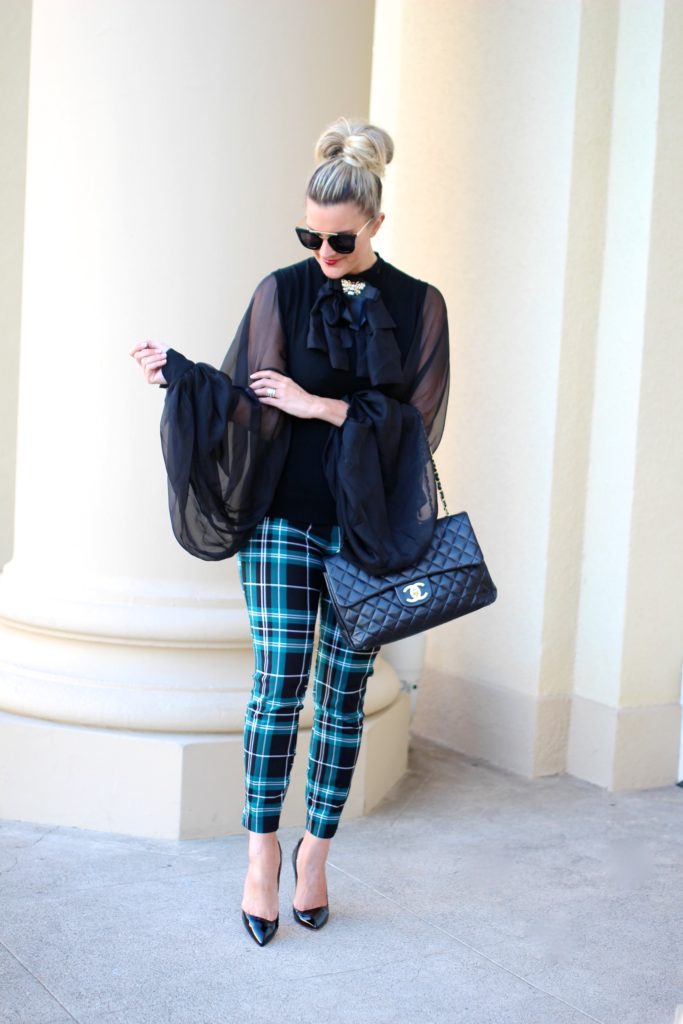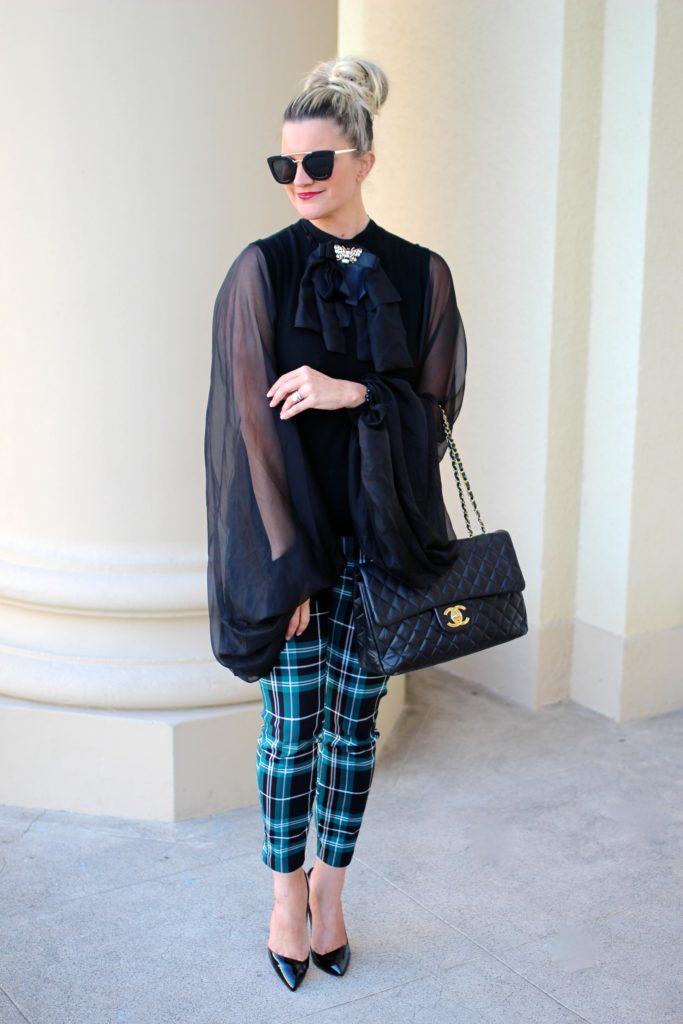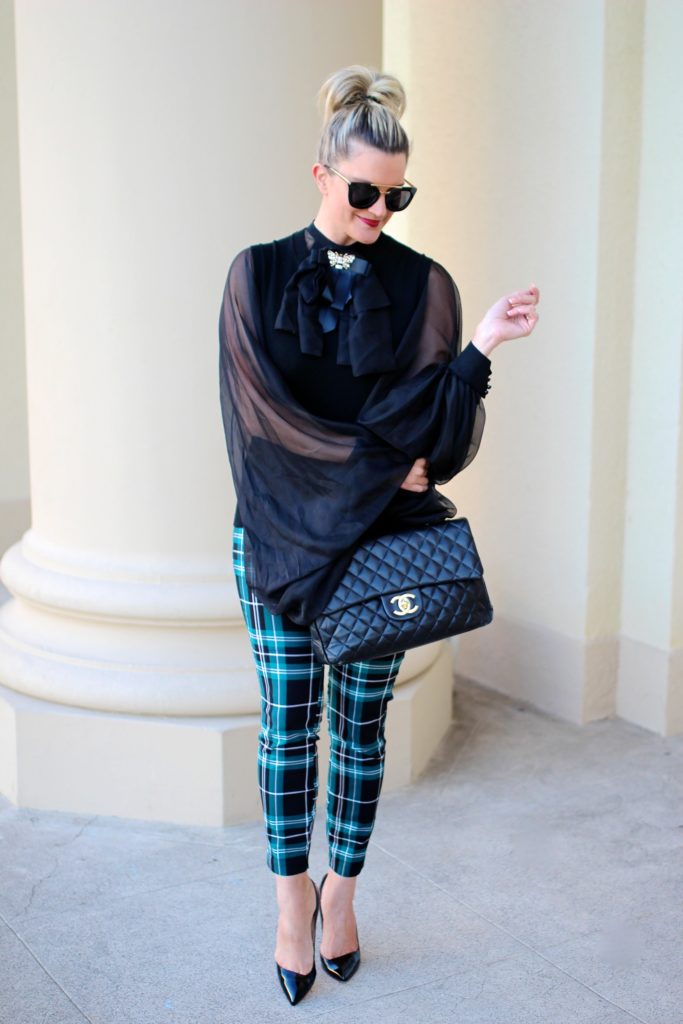 Blouse: Akira | Pants (3 colors!): NY&Co | Heels: Louboutin | Glasses: Prada | Bag: Chanel
Sometimes a look just comes together.
Over-the-top blouse – BAM!
Pants with a cute holiday print – BAM!
Favorite accessories that all mix together – BAM!
Hair that stayed in it's bun – BAM!
And that, my friends is what I like to call a GLAM SLAM 😉
xxoo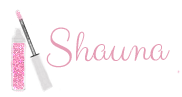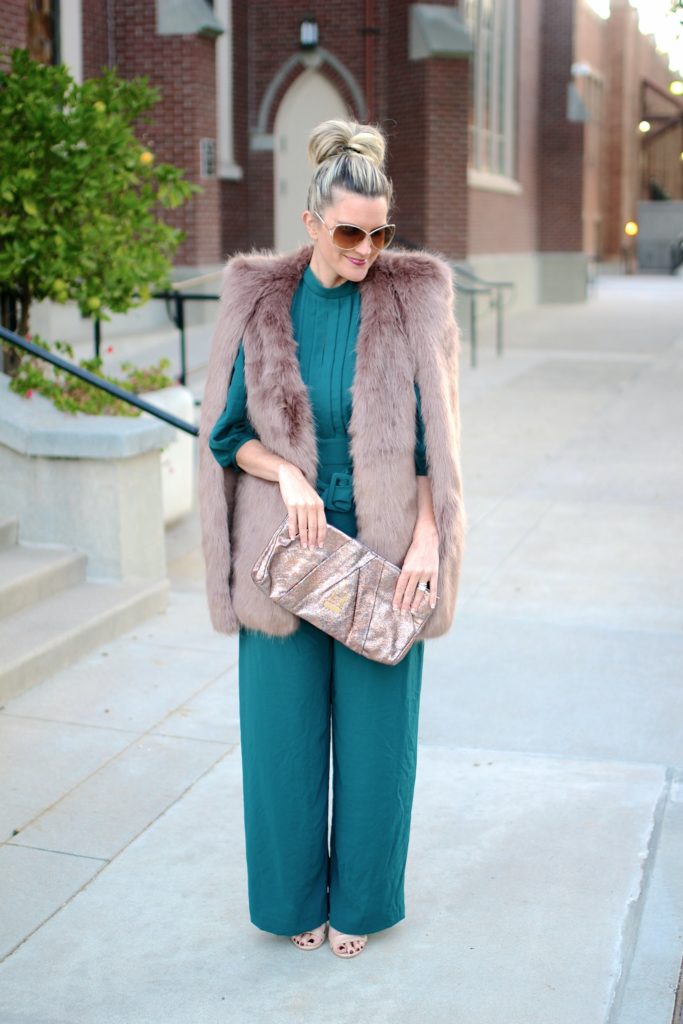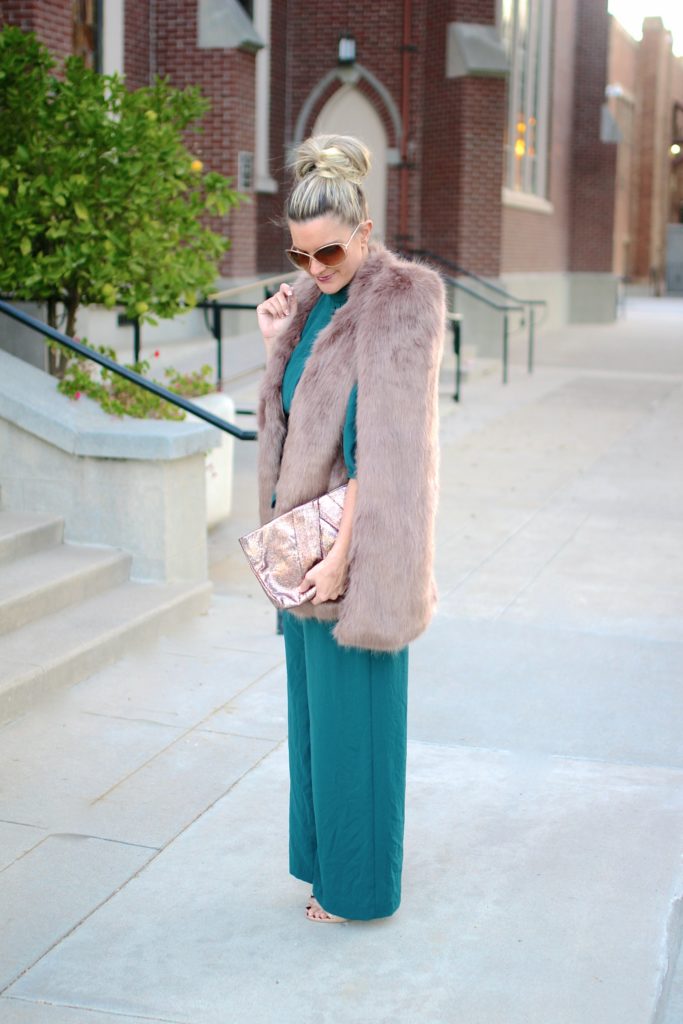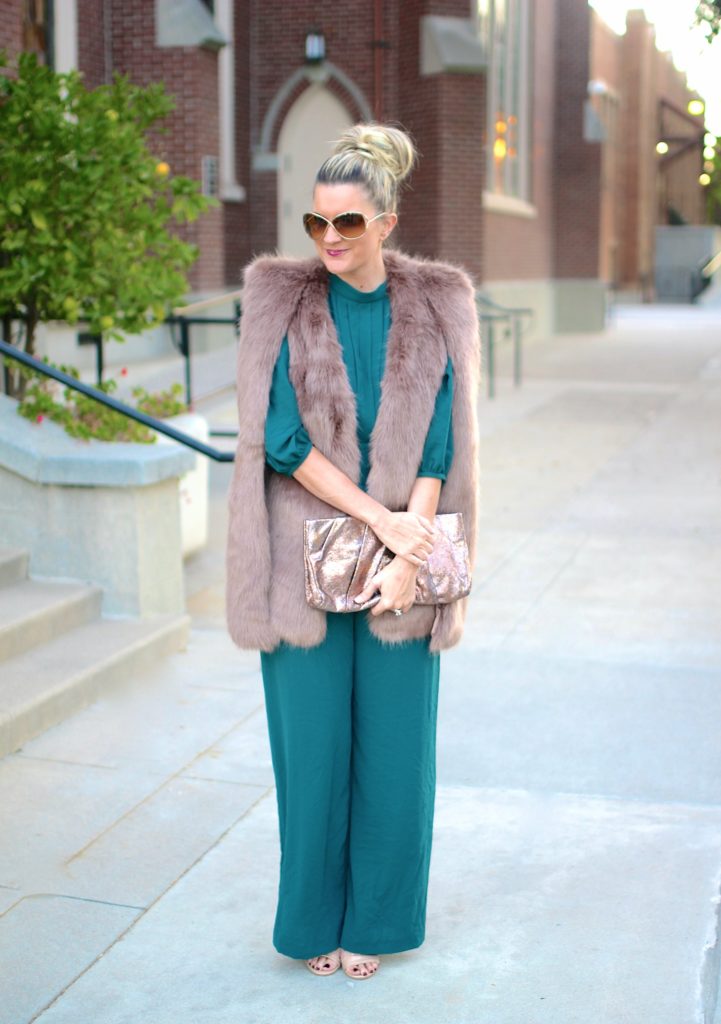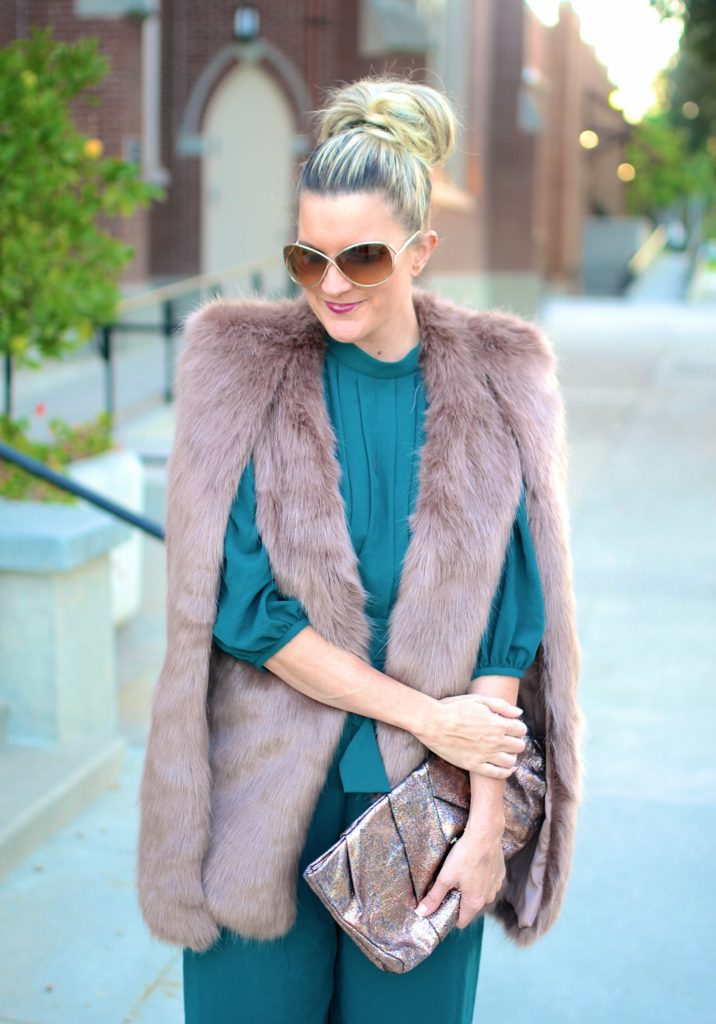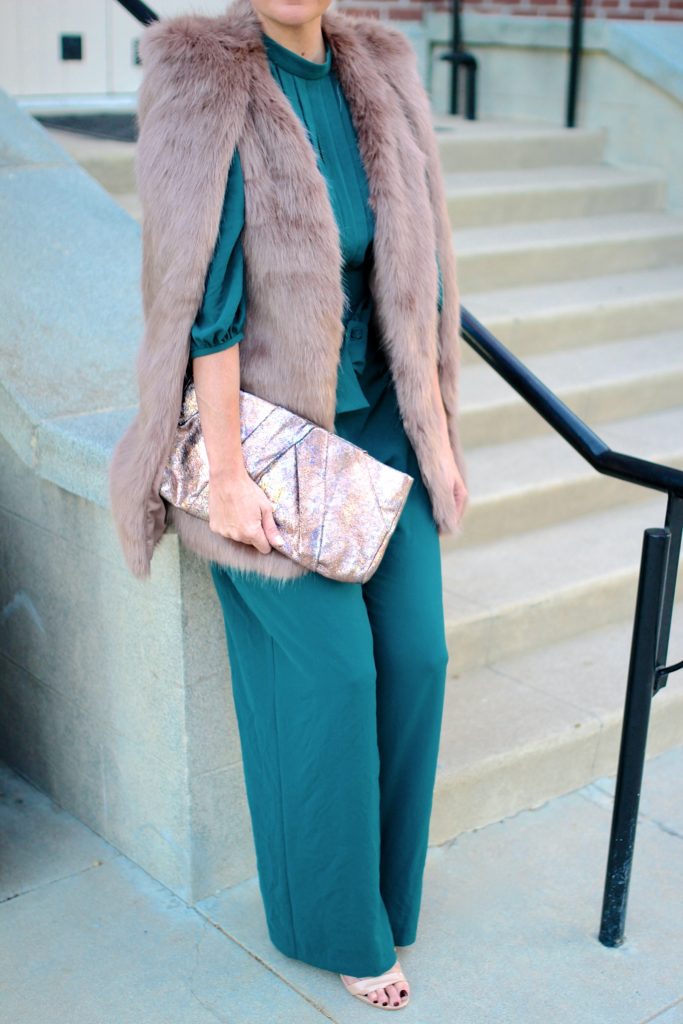 Jumpsuit: Zara | Cape: Lavish Alice (here and here) | Glasses: Tom Ford | Clutch: Halston
The holidays will be here before you know it, so why not start brainstorming a little NYE fashion now? The holiday season is a to shine – the perfect excuse to buy something fabulous and the best time to step out in an over-the-top look. Whether you love sequins at midnight, or prefer a little faux fur for your look, it's the one night of the year where ANYTHING goes!
How do you dress for the big night? Comfy casual or glitter and glam? Thanks for reading and sharing!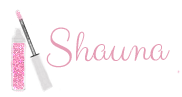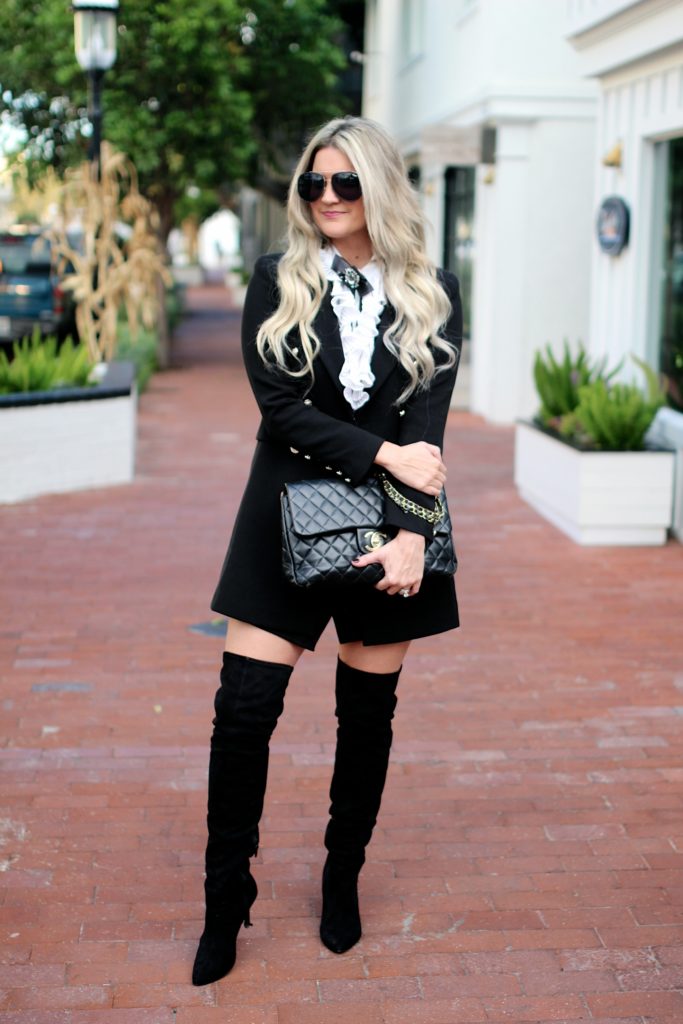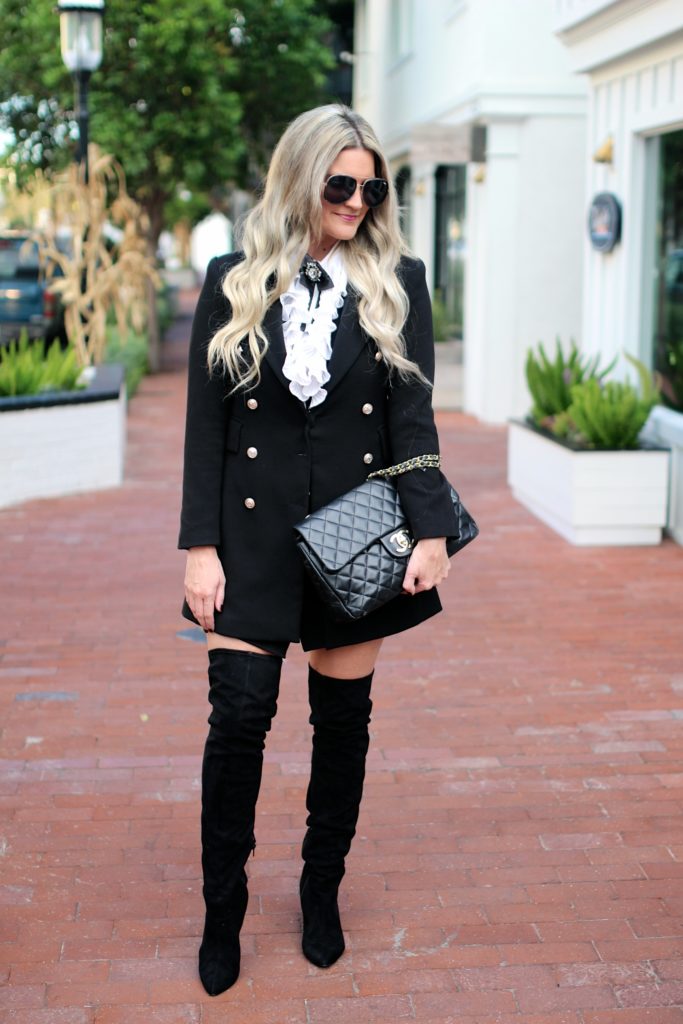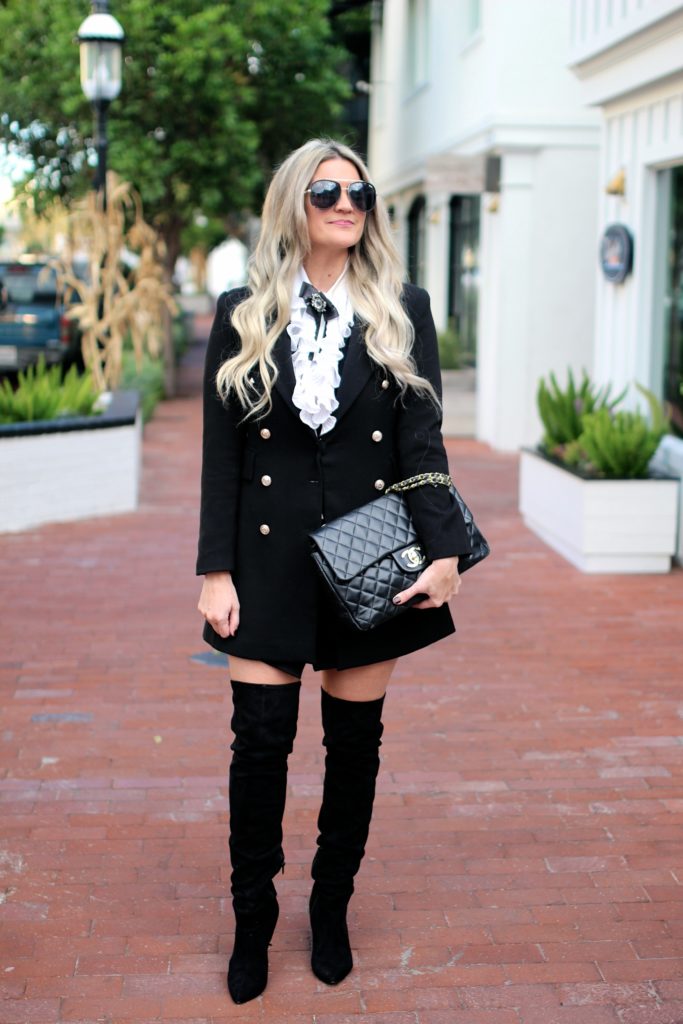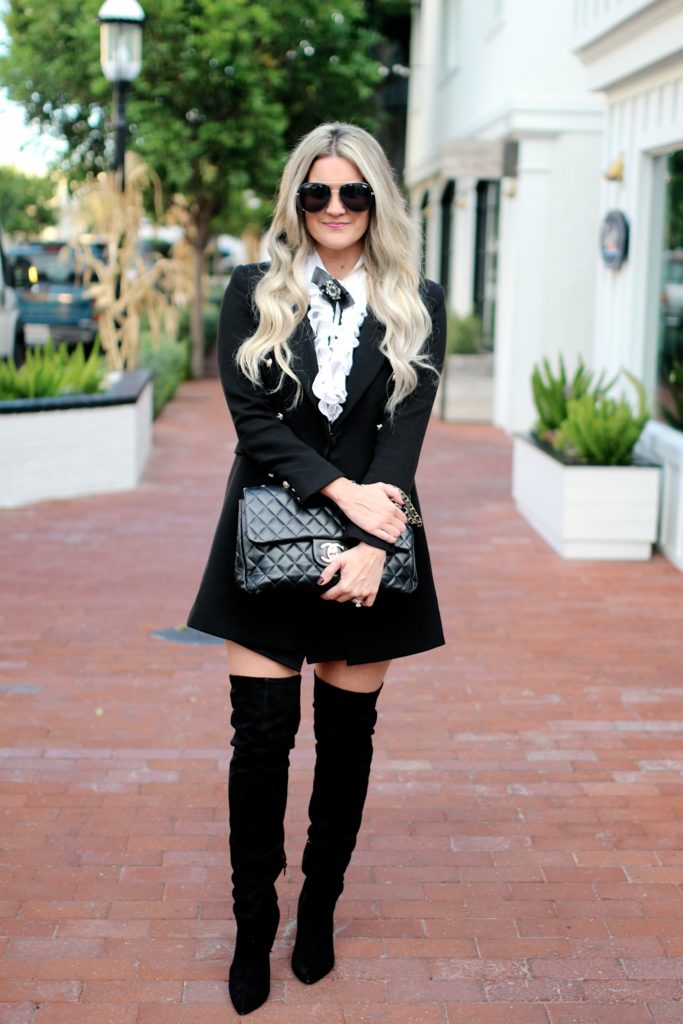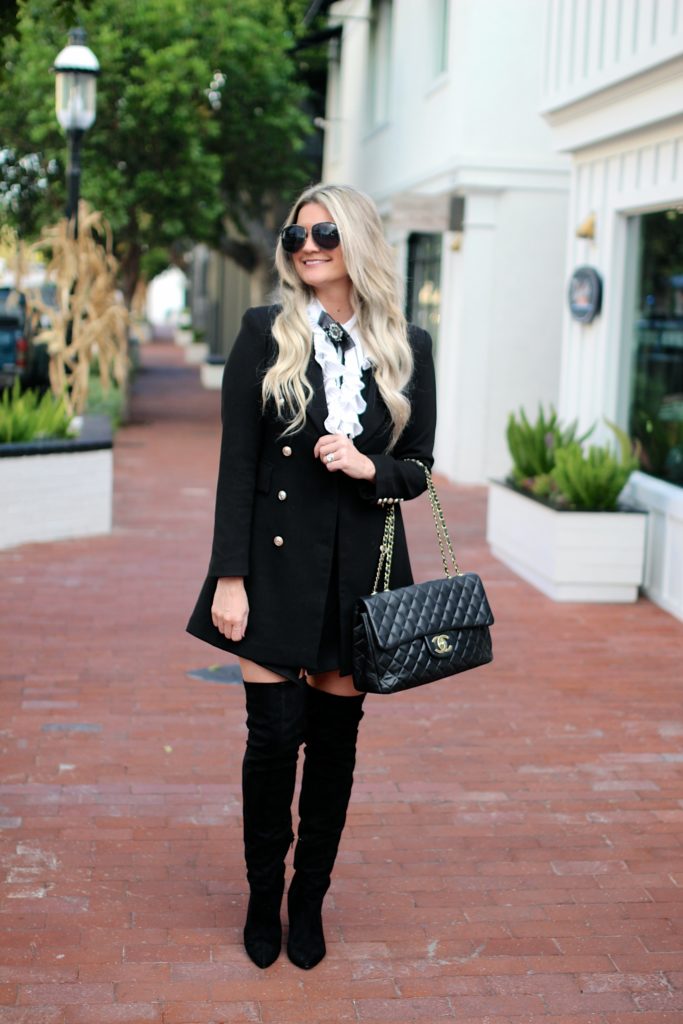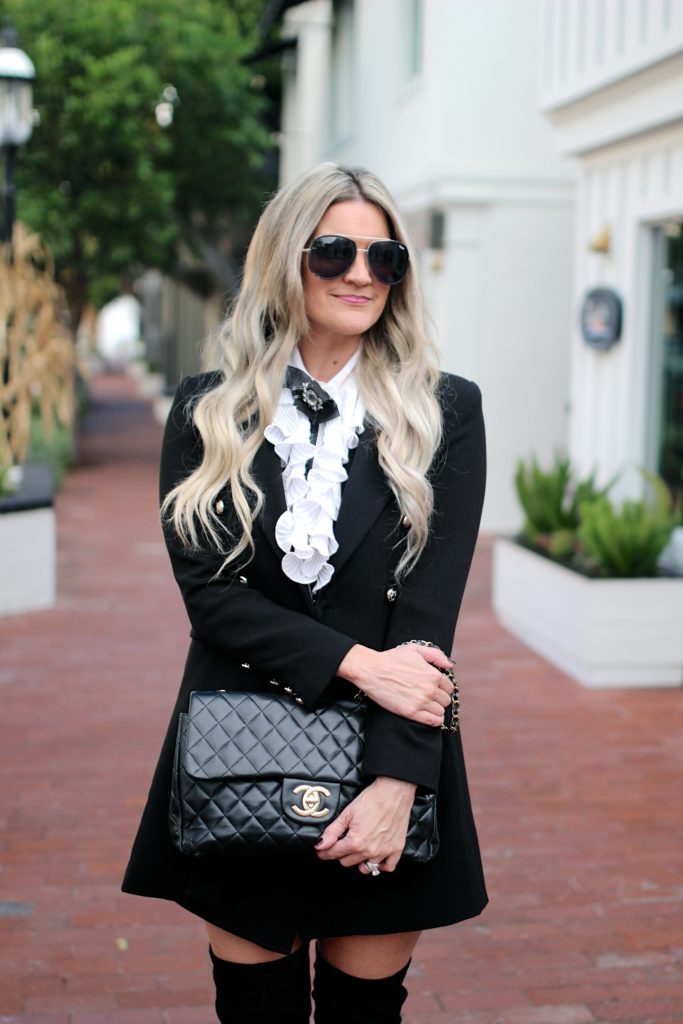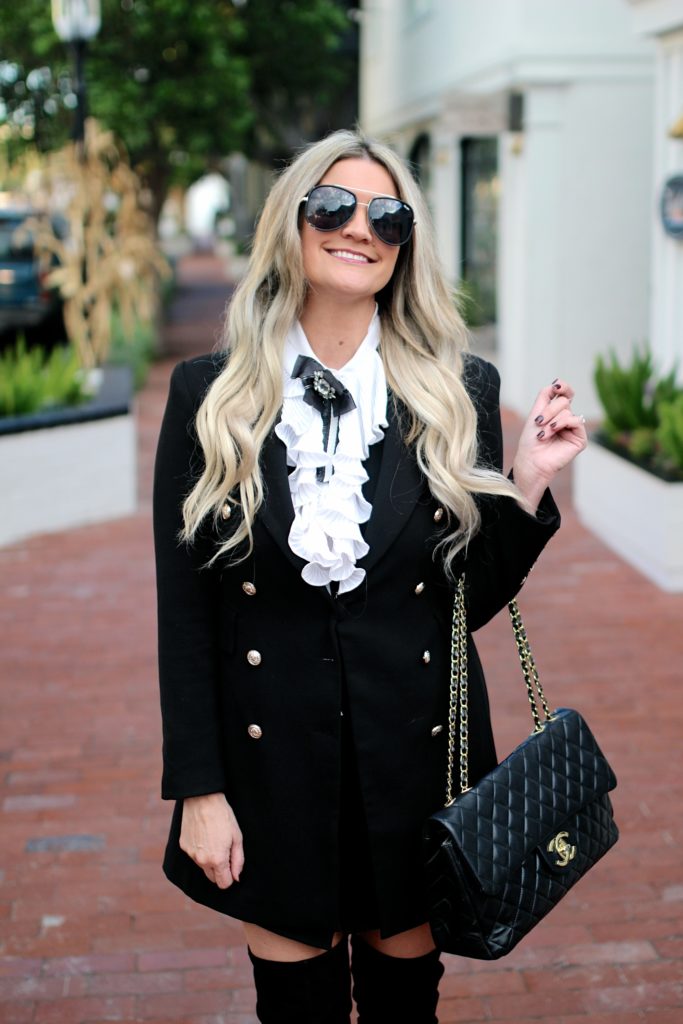 Jacket: LuLu's | Top: old | Boots: Forever 21 | Glasses: Quay | Bag: Chanel
There's no better feeling than finding a good pair of suede boots that are inexpensive (under $55) and most importantly – stay up on your thigh without sliding down! I actually grabbed these boots last year and swear by them. I get so much use out of them come fall/winter and this year they come in brown too! 
Hope you guys had a great weekend. Thanks for stopping by, I'm so thankful for your continued comments! ♥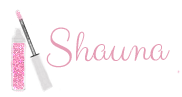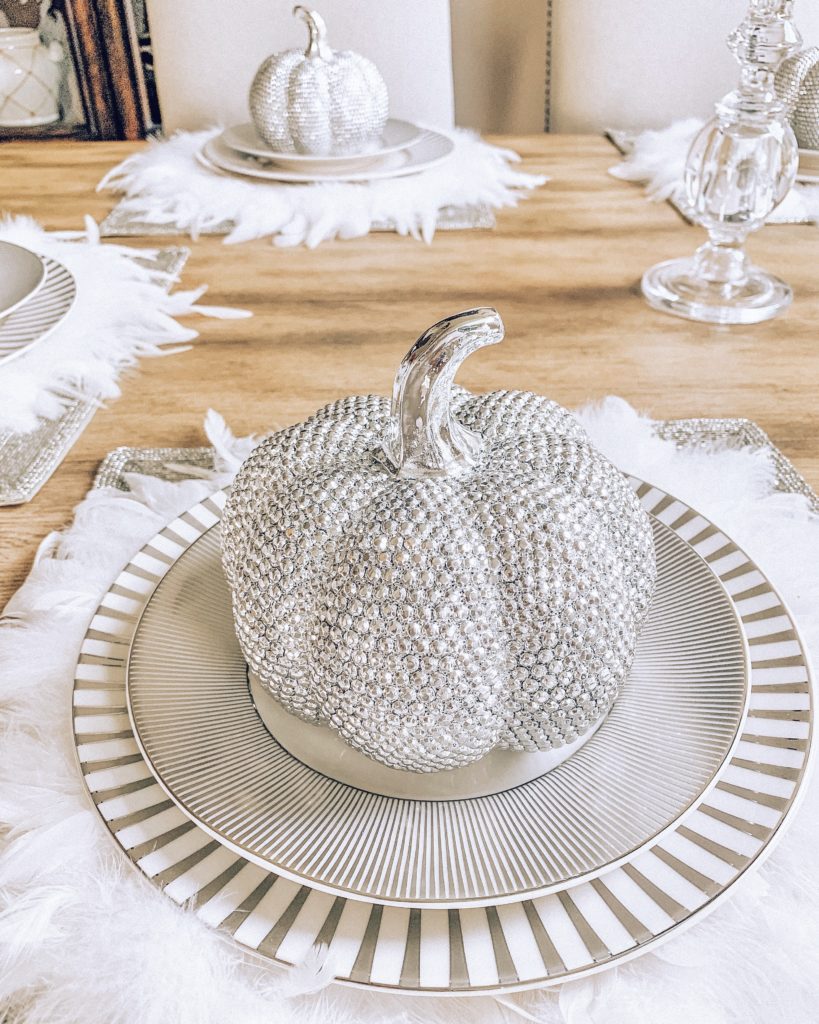 ♥ My favorite way to dress up a table during the fall months (pumpkin here)
♥ 30 gorgeous Thanksgiving table decor ideas
♥ A glam velvet blazer to wear at dinner
♥ The most gorgeous faux fall leaf placemat
♥ Love this cute idea for Oreo turkeys!
♥ 16 fun facts about the Macy's parade
♥ This time last year on the blog
Thank you for reading! Happy weekend!