♥ My favorite dress, now in 9 colors
♥ A skirt so very Carrie Bradshaw
♥ Your go-to heels for Spring
♥ Our favorite moto in new colors
♥ 50 best places to travel in 2020
♥ My favorite nail colors for Spring
♥ Awkward family photos – St Patrick's Day style 
♥ One year ago on the blog
Happy weekend! See you Monday!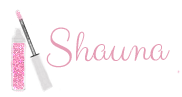 Kimono: Vici | Denim: old | Glasses: Quay | Bag: Gucci
I'm a print lover through and through. Now is that odd time of year in fashion where plaids feel a bit too holiday and Spring patterns feel a bit too early…enter dark florals to the rescue!
I've been browsing new arrivals for wear-now florals such as this Vici kimono and this fun skirt I just grabbed from Ny&Co. I'm so ready for Spring fashion AND Spring weather, it's ridiculous!
Happy Monday! Have a great week!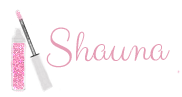 ♥ The cutest shoes that come in 20 colors and patterns
♥ Ordered this romper for a trip to Palm Springs
♥ A Superbowl story that will warm your heart
♥ A fun rainbow skirt for summer
♥ 65 cute puppy pictures to brighten your day
♥ This time on the blog last year
Hope you guys have a great weekend!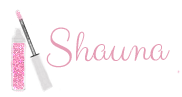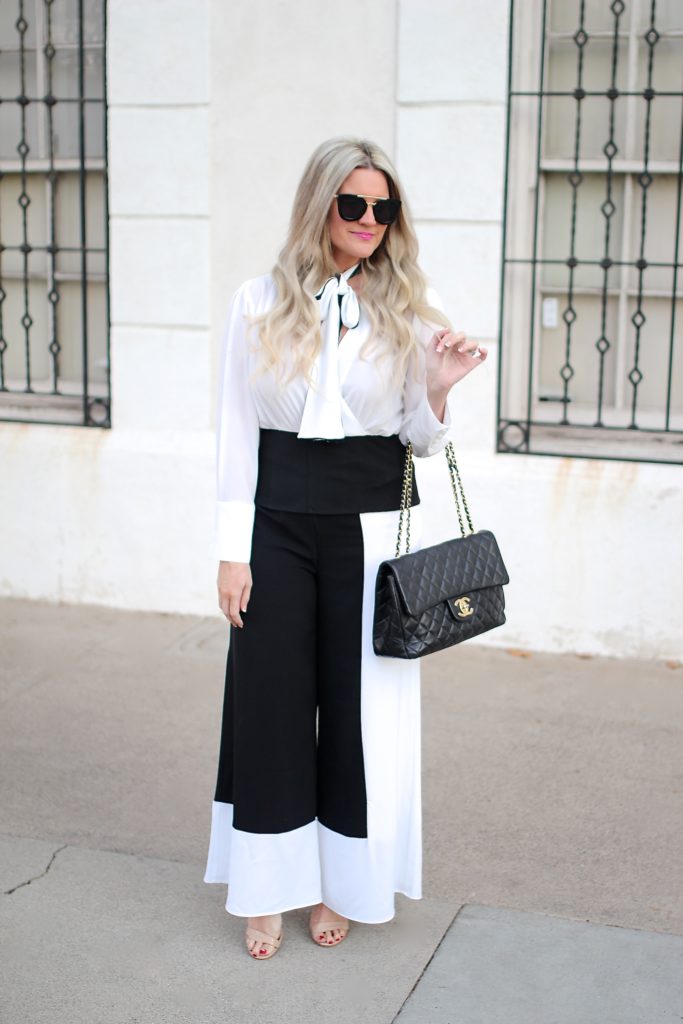 Top: Ny&Co | Bottoms: Ny&Co | Glasses: Prada | Bag: Chanel
I always love when an outfit looks like a jumpsuit, but really is a 2-piece set. I loved these colorblock wide legs pants, and when I discovered there was a wrap blouse to match, I couldn't resist! 
I also wanted to say a big thank you to everyone for your sweet comments on my post last week, where I penned my love letter to fashion (here). I loved reading all of your comments, and if you can leave this blog with a little fashion inspiration, then my job here is done.
You all make this blog so much fun, and I appreciate every single one of you! 
Thanks for reading!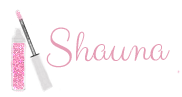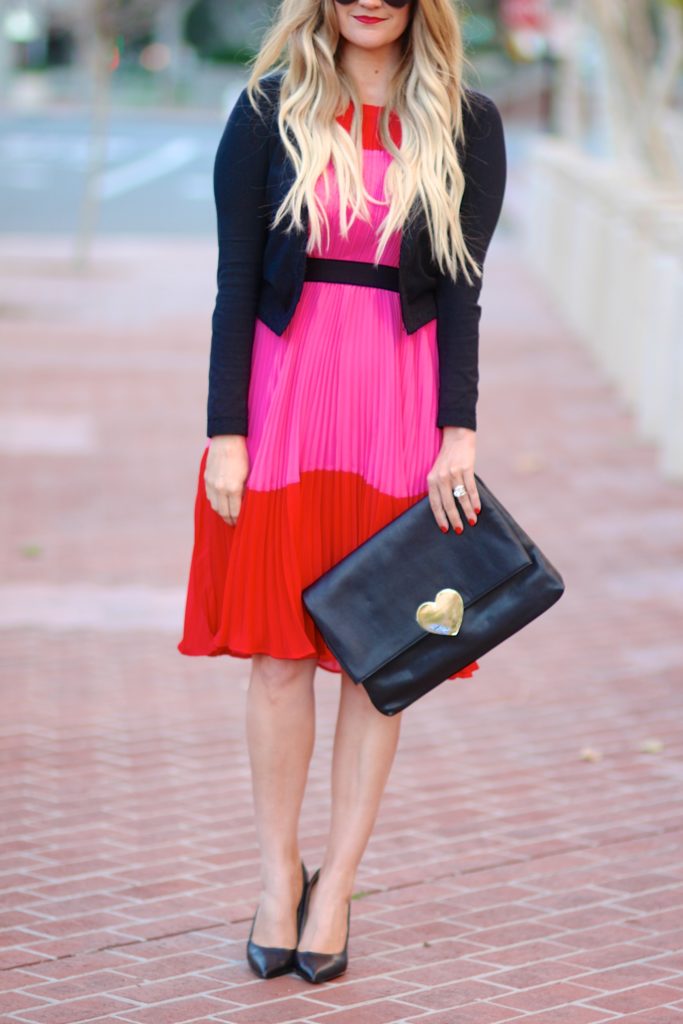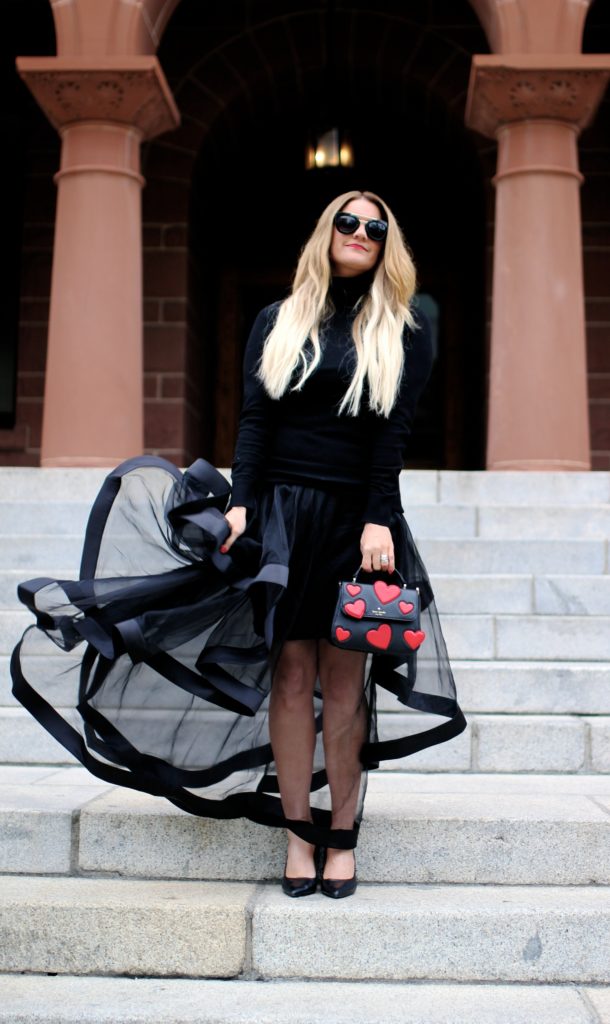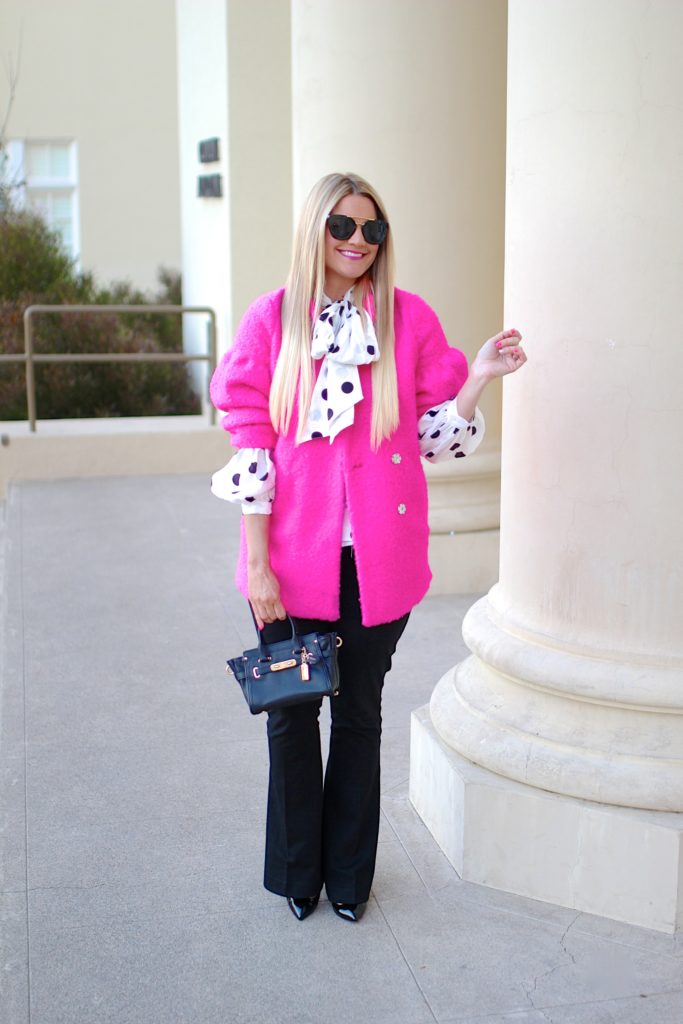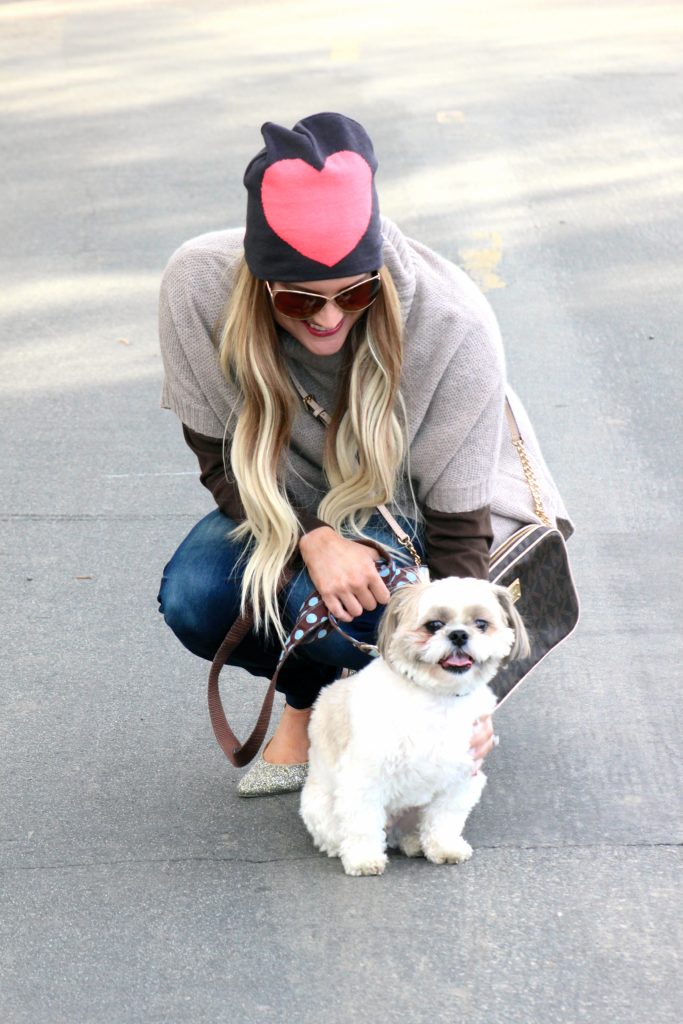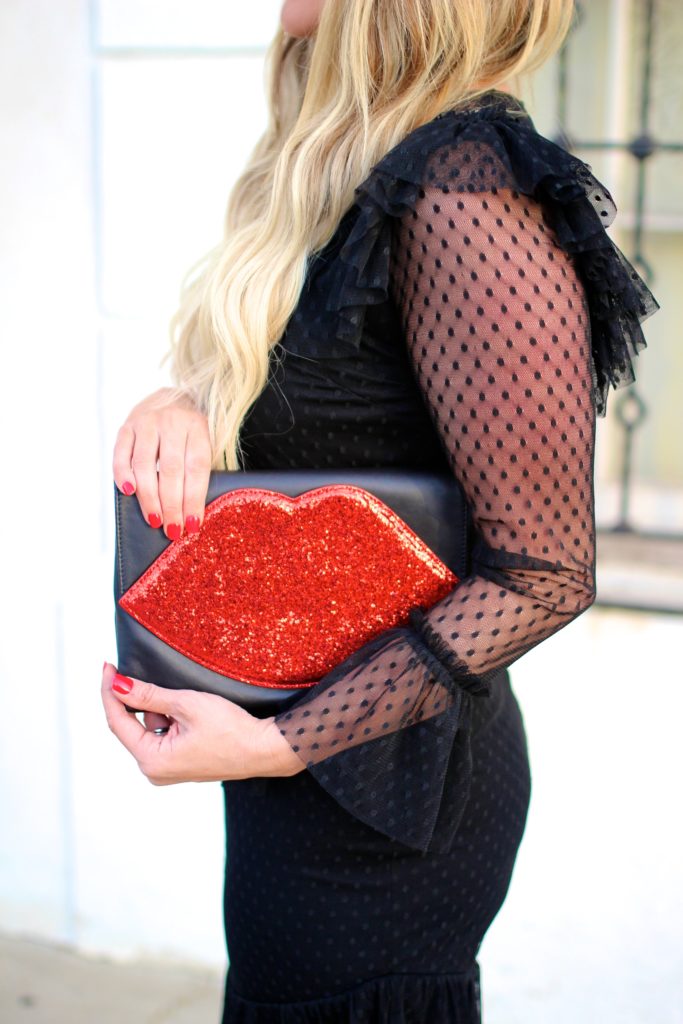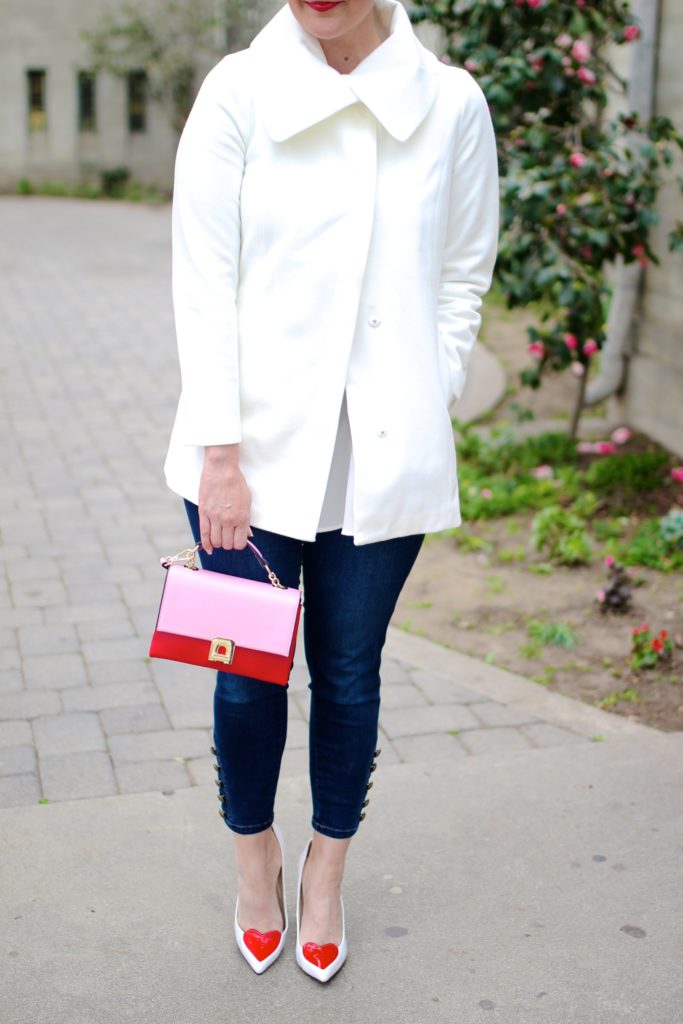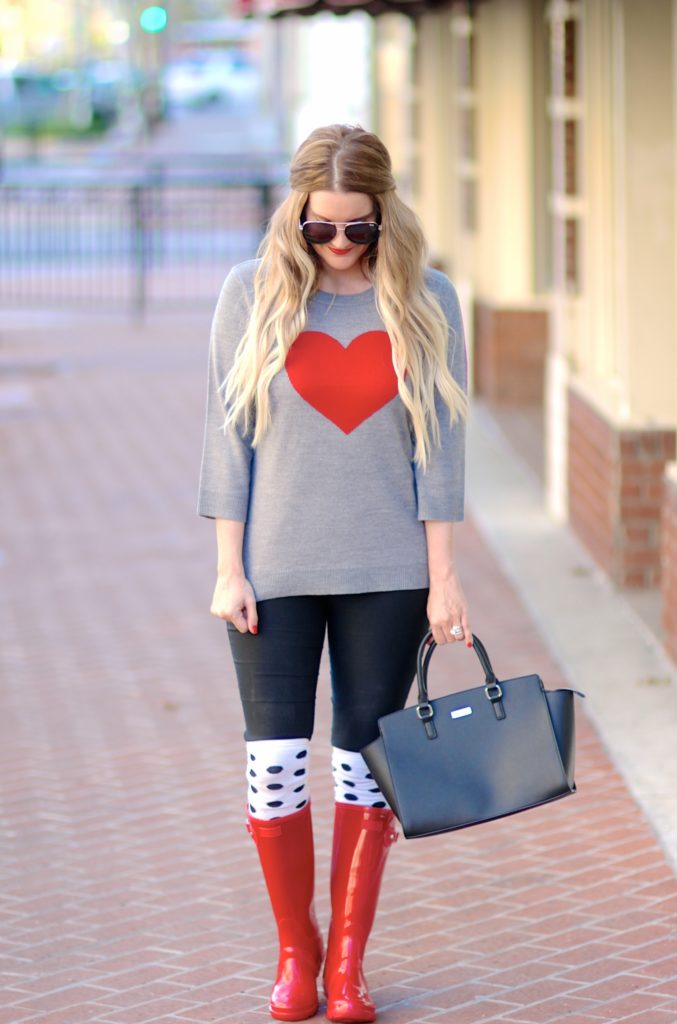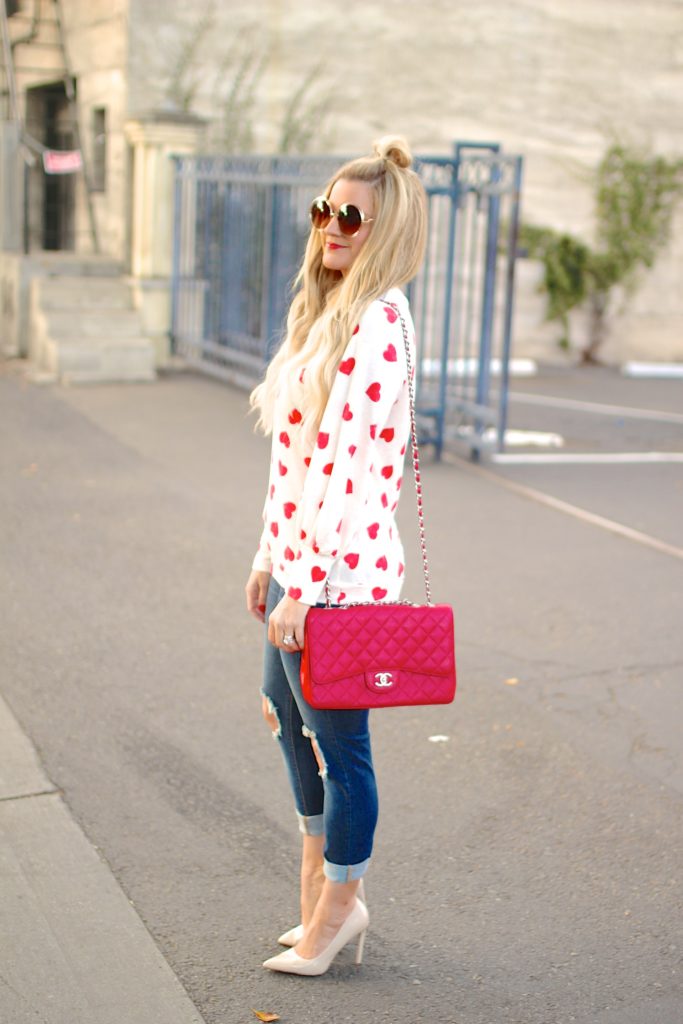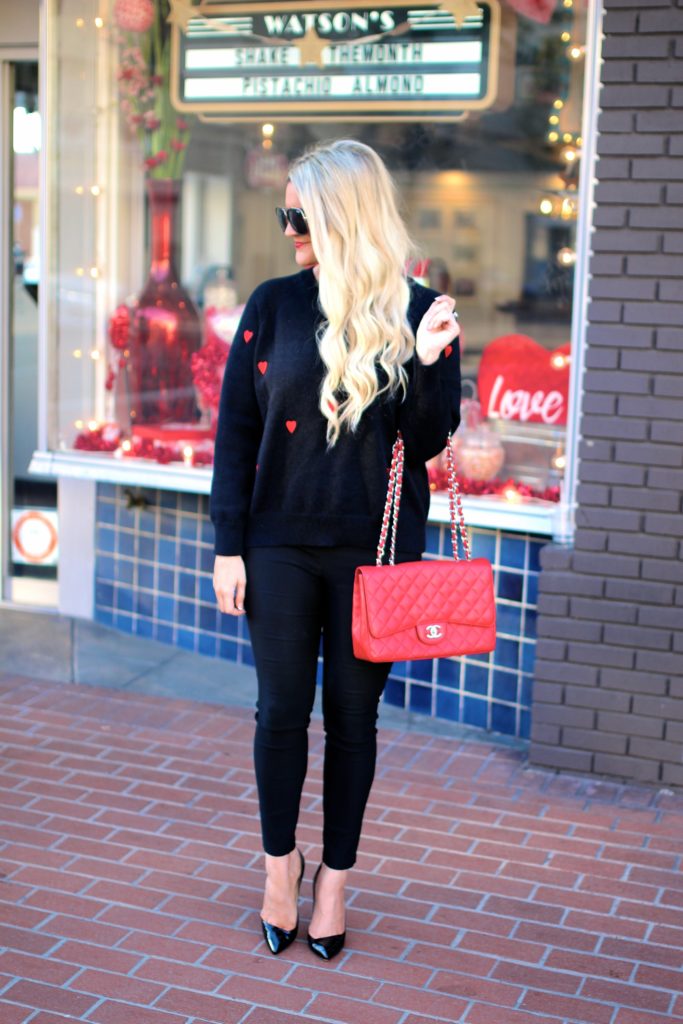 Happy Valentine's Day to my ladiessss!
For those in love – Enjoy the ride. Loving someone is the bravest thing you can do, so celebrate this miracle everyday.
For those not in a romantic relationship – I wish you find someone who makes you think "where have you been all my life?". Someone who will make you feel capable of reaching your fullest potential.
For those with broken hearts – Remember a heartbreak is a blessing from God. It's just His way of letting you realize He saved you from the wrong one 😉
So to celebrate this day – YOU DO YOU.
Love yourself, love your life and appreciate all of the people who encourage and support you.
And…have some chocolate!!
XOXO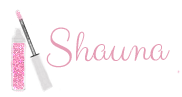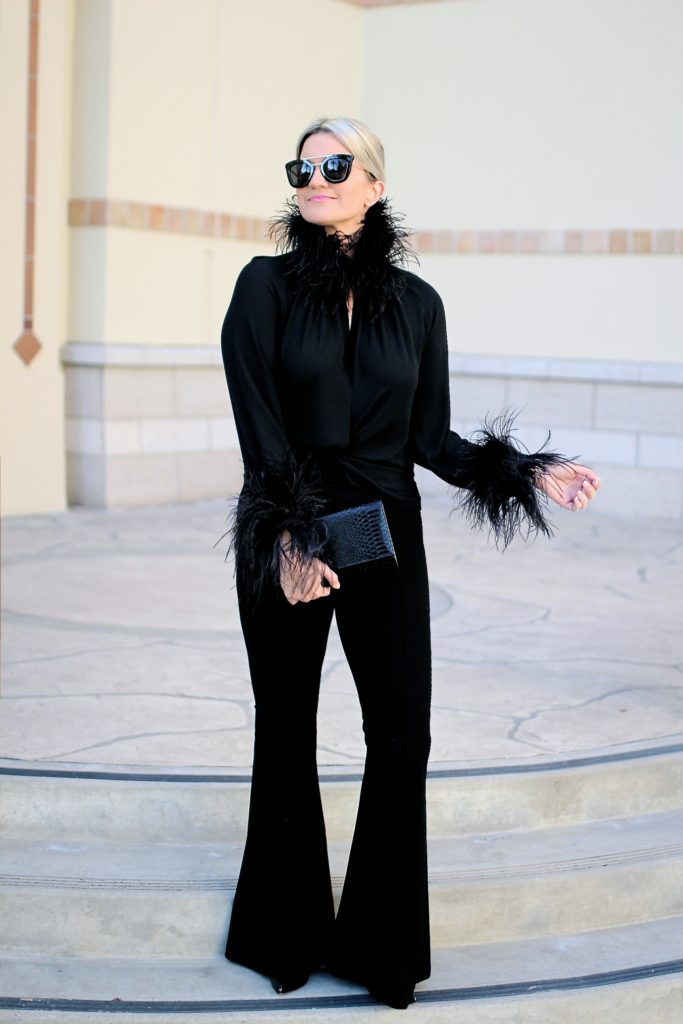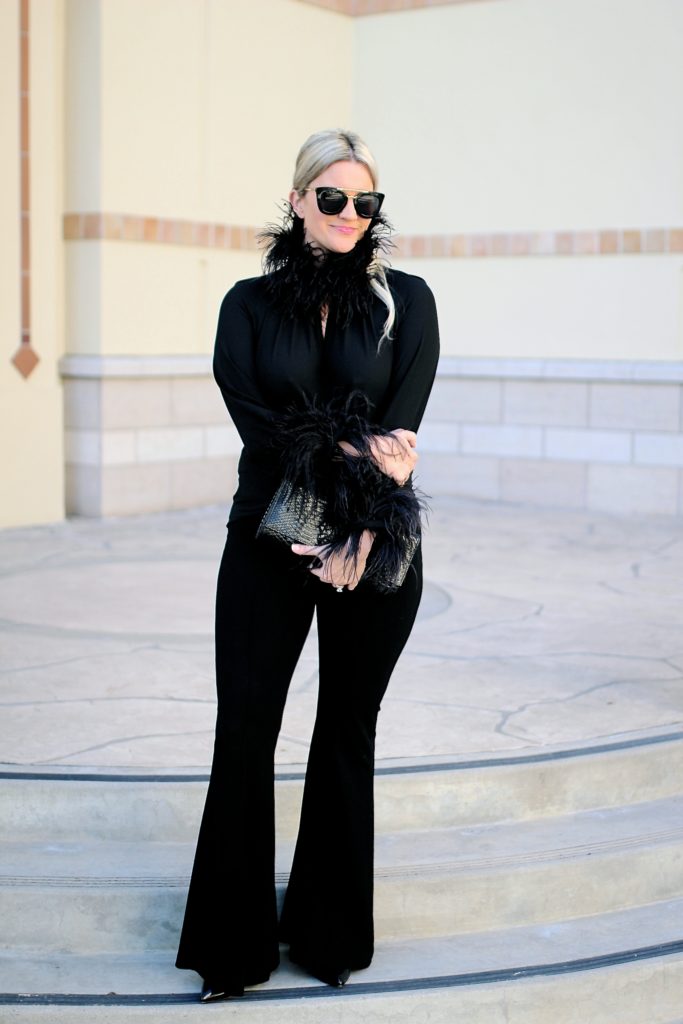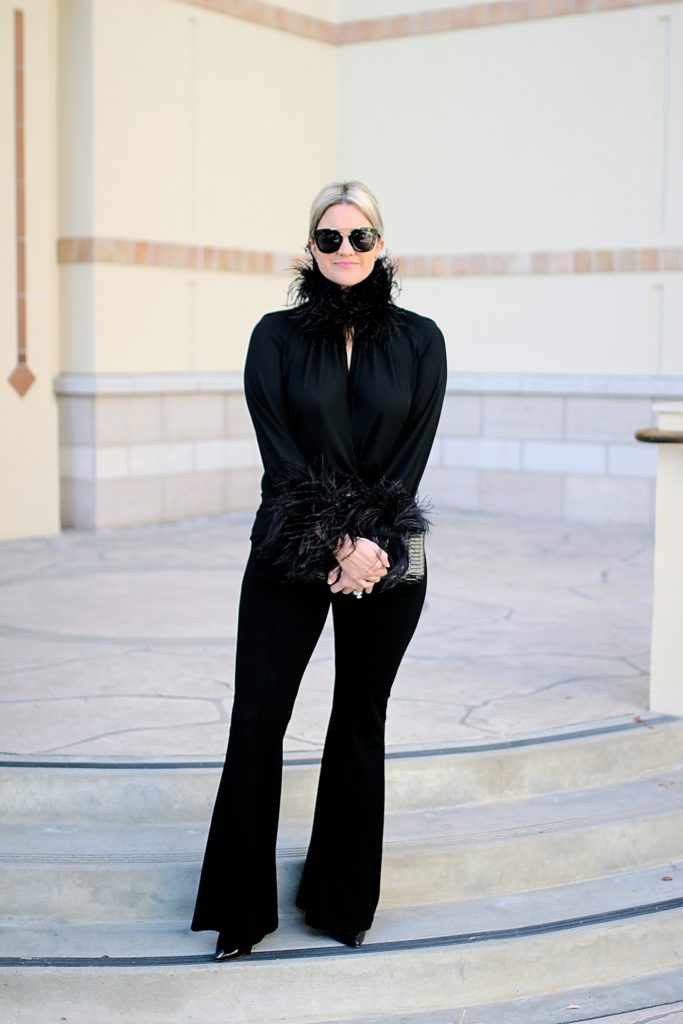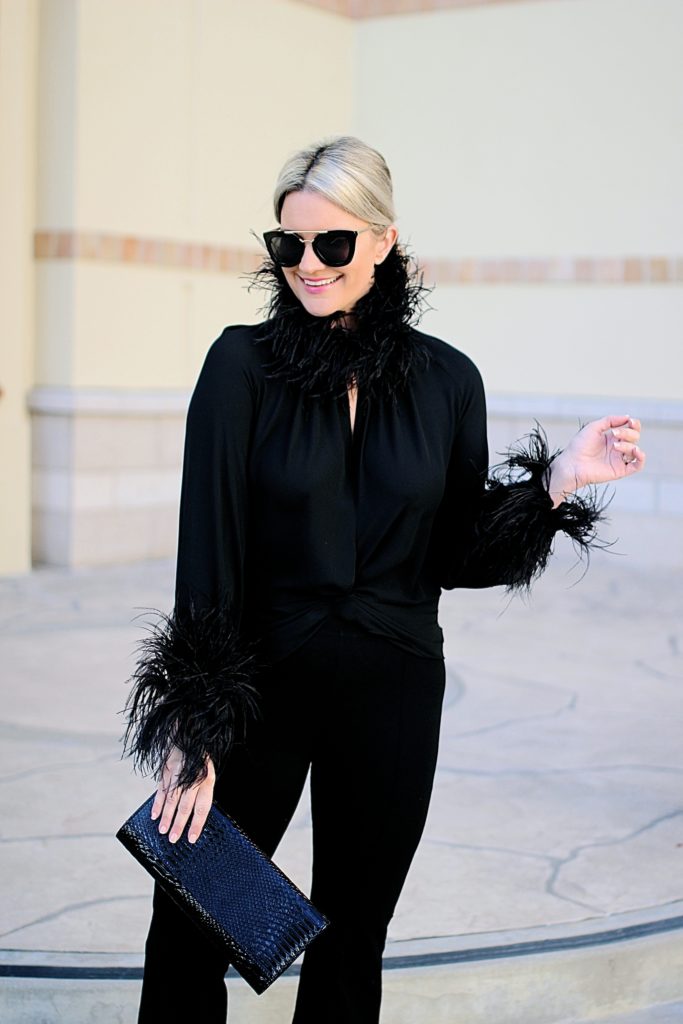 Top: Zara | Pants: old | Clutch: Akira | Glasses: Prada
The majority of us love fashion, in one way or another. You wouldn't be reading this blog otherwise, right?
It's an important part of our lives and for me it has been the focus of all my love for as long as I can remember. And I'm not even being dramatic with that sentence.
I can still remember being 7 years old and my Grandma bringing my sisters and I to visit my newest baby sister in the hospital. There I was in a big skirt and the largest clip-on earrings I could fit on my tiny earlobes. Or being in middle school and laying out all of my clothes for the week, color coordinating every single piece with bright and daring accessories from Wet Seal and different color Keds.
You see, fashion reveals a part of our personalities before we even say our first"hello" and it develops and changes as we grow. It's pieces of who we are and who we wish we were, as well as people we admire and want to emulate.
That's just what clothes do. Fashion isn't just material. It helps whip up a fantasy world for yourself. Then it dares you, and encourages you to make it into your life.
The moral of the story?
If you want to wear a feather top to lunch: WEAR IT.
A skirt that has a loud print: DO IT.
A faux fur coat that hits the floor? WHY THE HECK NOT?
Because in the words of Sarah Jessica Parker:
"I choose clothes because I respond to them. I think pulling it off or not pulling it off doesn't exist for me. I'm looking for experiences, not some report card".
Couldn't have said it any better myself.
Thanks for reading xo♥