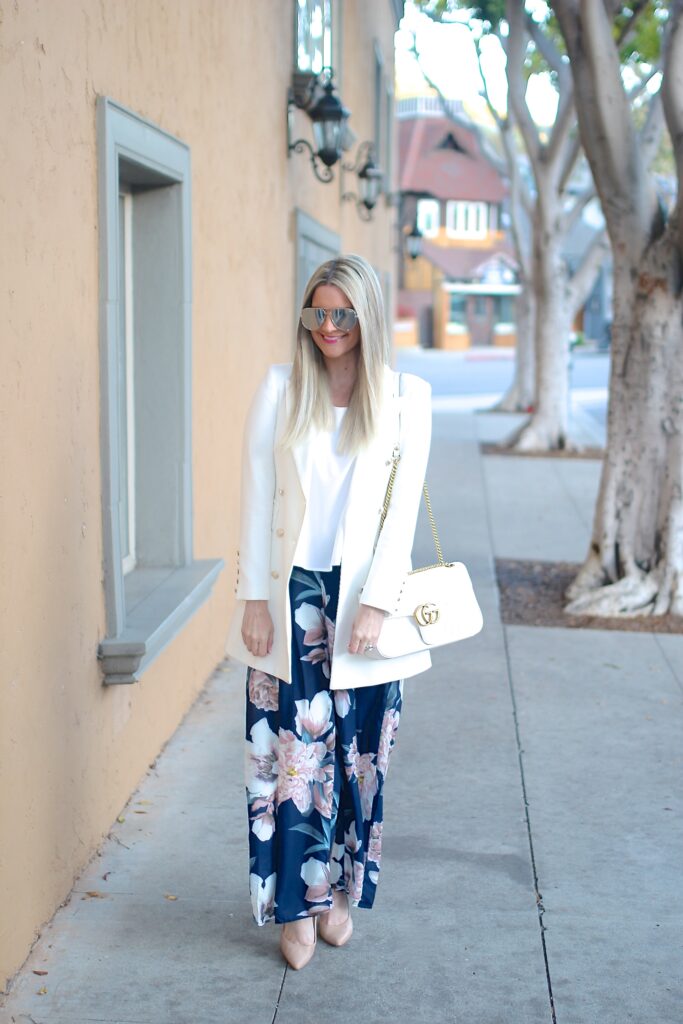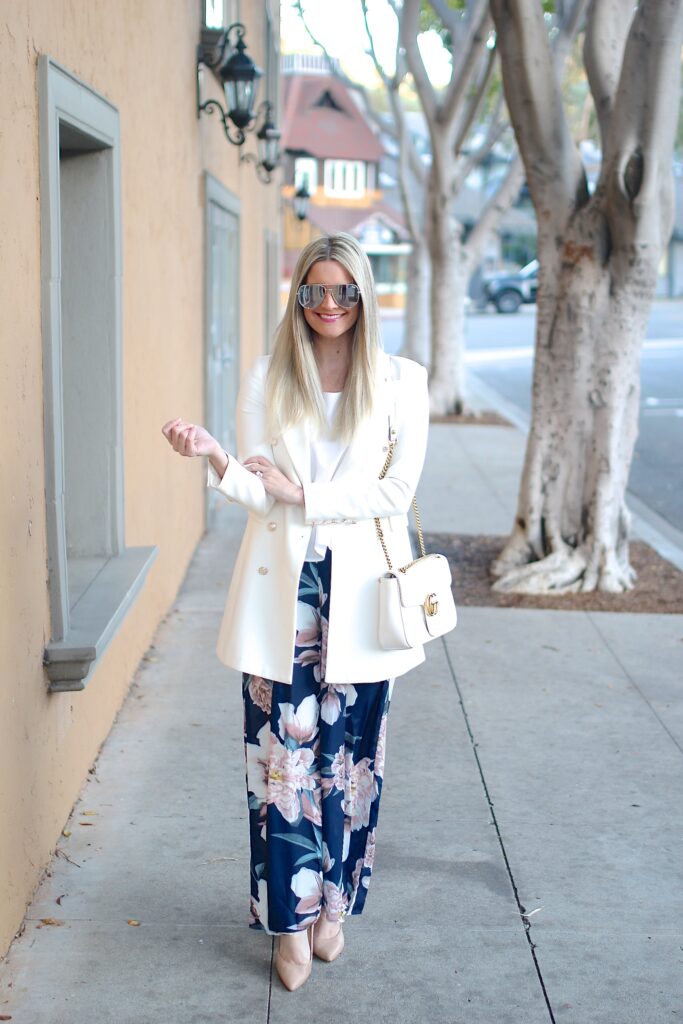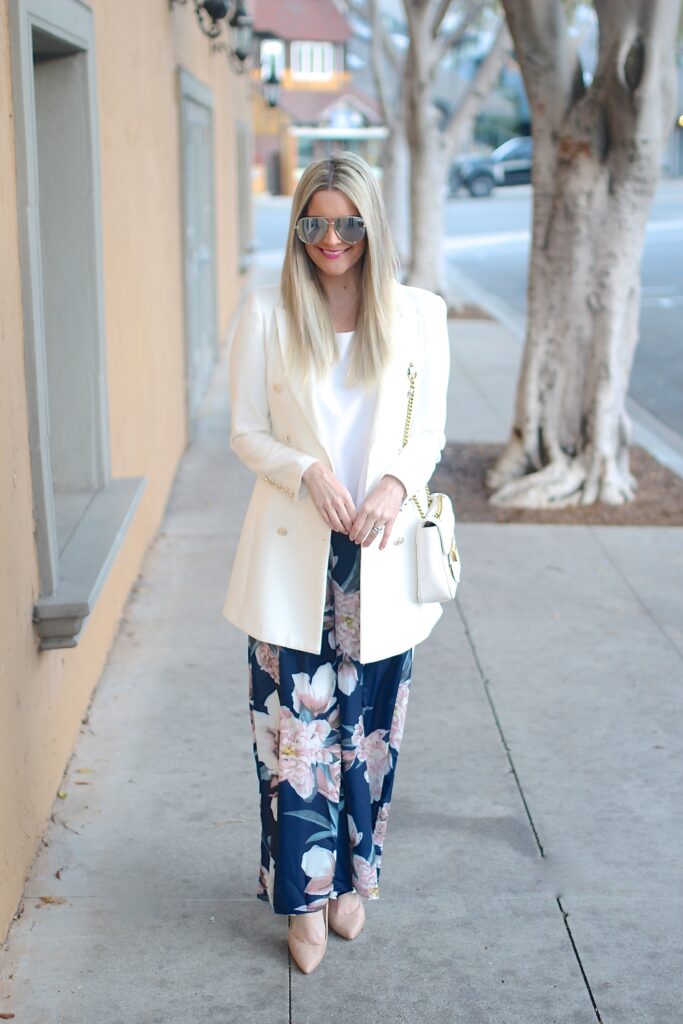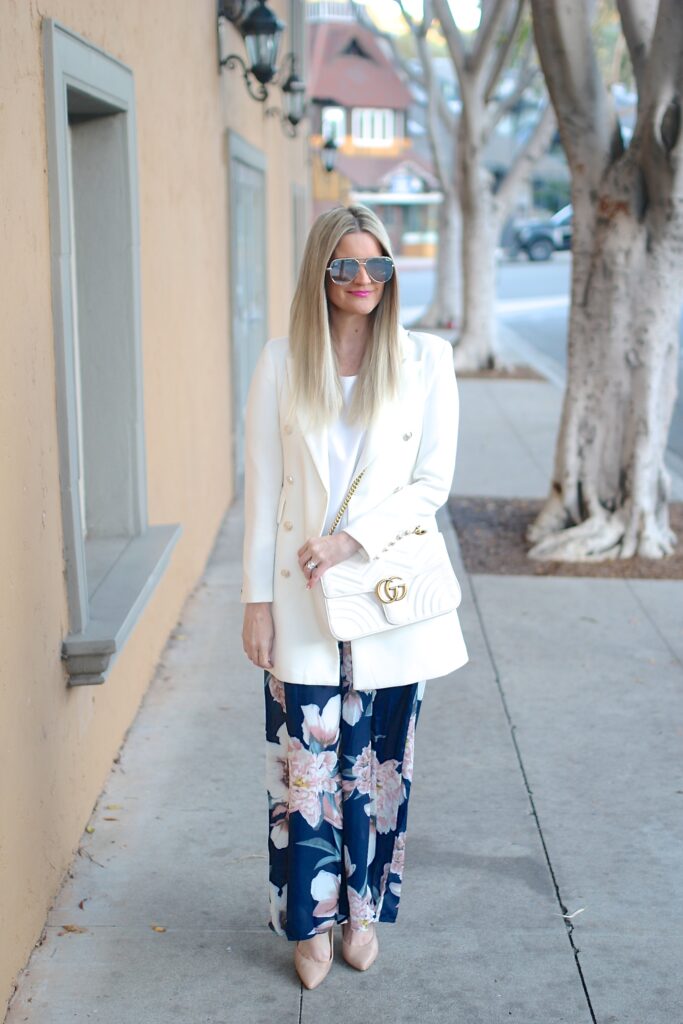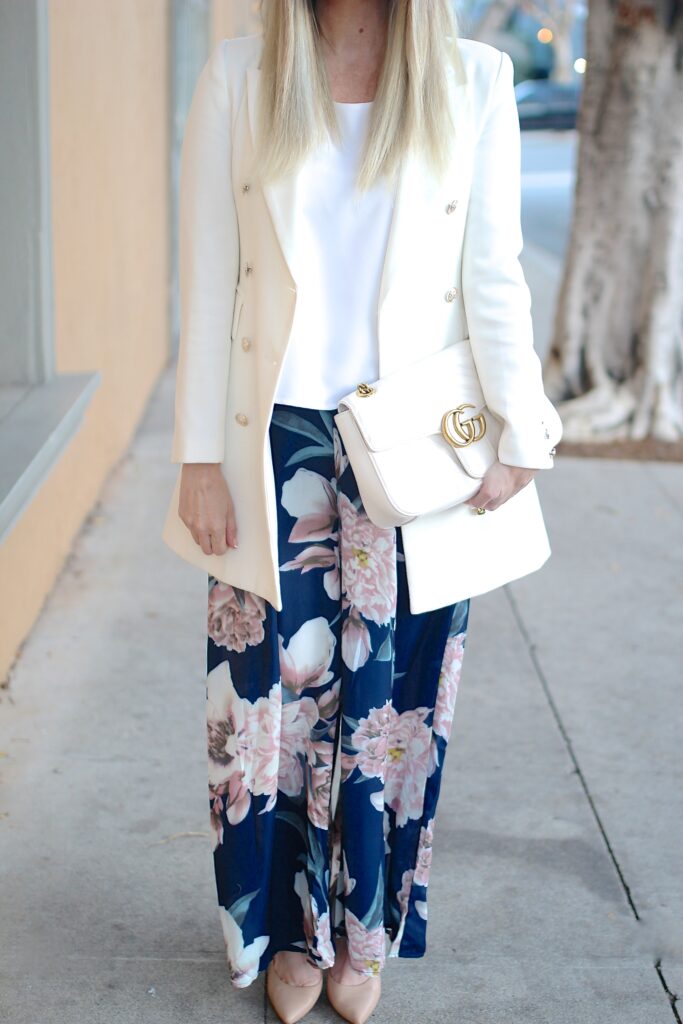 Blazer: LuLu's | Top: Diane Gilman | Pants: Shein | Glasses: Quay | Bag: Gucci
* * *
I just did a major closet clean out (12 bags!), so these days I'm relying on pieces that can pull double duty for work and play; like a blazer I can wear to the office and then straight to happy hour, or something like these floral wide leg pants (perfect for dressing up at work, and then pairing with flip flops and a tank on the weekend!).
What pieces do you own that can take you from work to weekend then back again? xo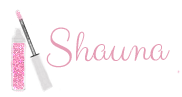 ♥ My favorite purple top now in 3 new colors…
♥… and grab the skirt too while it lasts!
♥ 30 vibrant healthy Spring recipes
♥ How to improve your quality of sleep
♥ Coming to the blog Monday
♥ 20 Sunny Spring nail designs you'll love
Have a great weekend!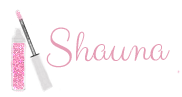 Coat: Shein | Top: Macy's | Bag: Gucci | Glasses: Quay | Heels: Louboutin
* * *
With Spring *kind of* around the corner, I find myself thinking about new styles that I'll be adding to my closet for the upcoming season.
I've always loved a good trench coat, but one with a vibrant floral motif, front & back? Yes, please! It's got me ready for some sunshine, that's for sure 🙂
Hope you have a great week!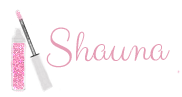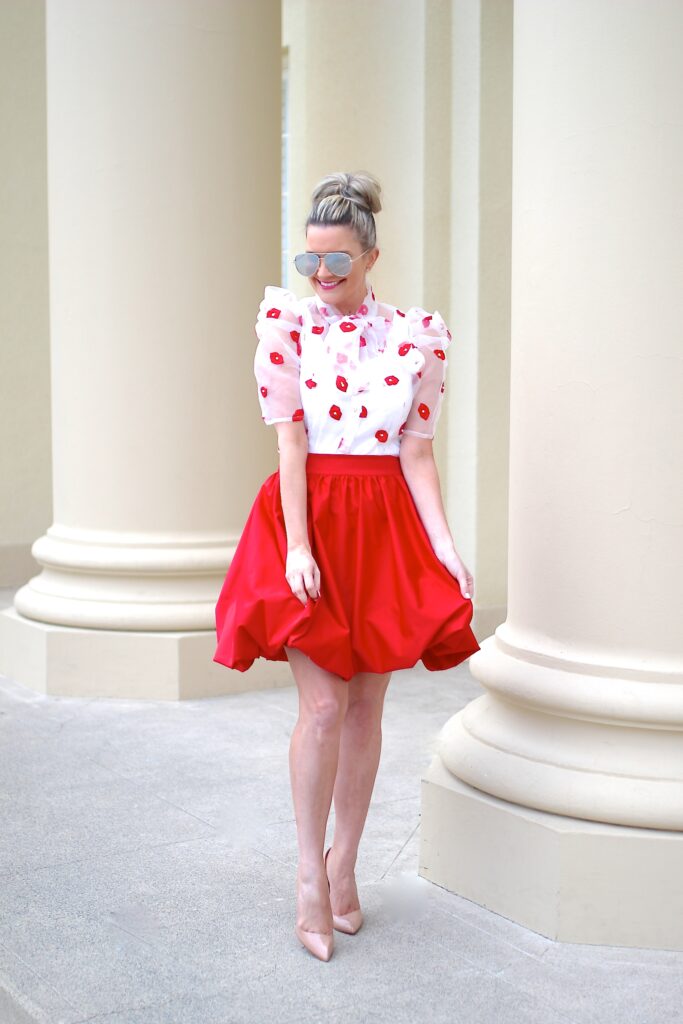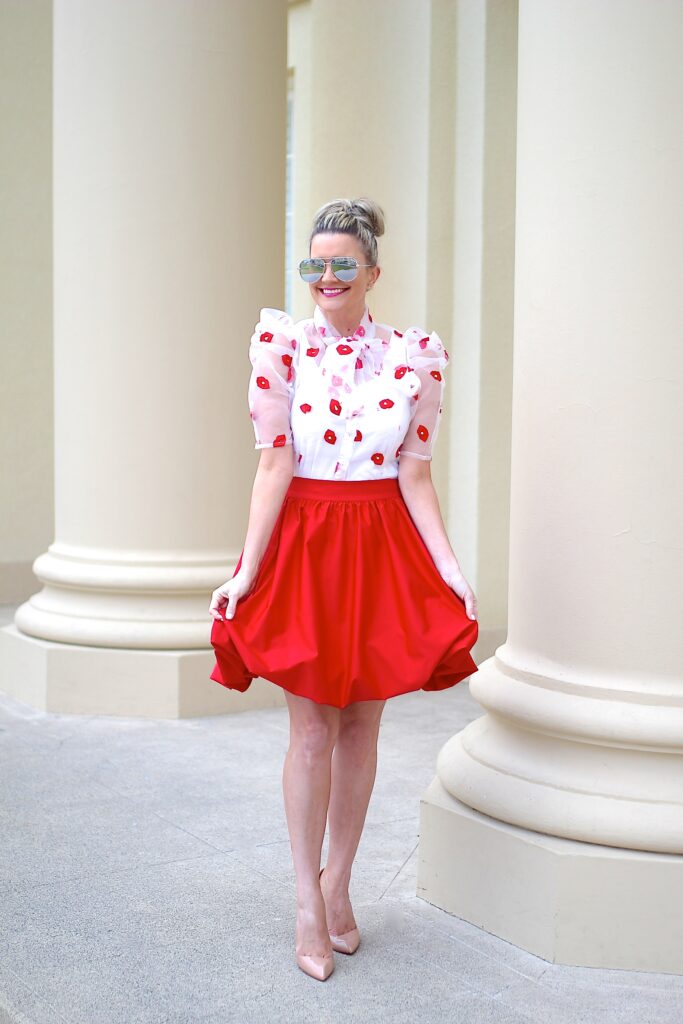 Top: Akira | Skirt: New York & Company | Heels: Louboutin | Glasses: Quay
* * *
HAPPY VALENTINE'S DAY!
Whether you're spending today with your significant other, best friend or fury friend, squeeze the ones you love a little tighter! I hope you all have a wonderful day and don't forget to treat yourself to something a little special too. Even if it's just a nice, long bath and a glass of wine. You deserve it!
I'll be back next Monday, see you then!
♥ ♥ X O X O ♥ ♥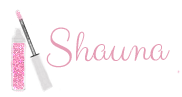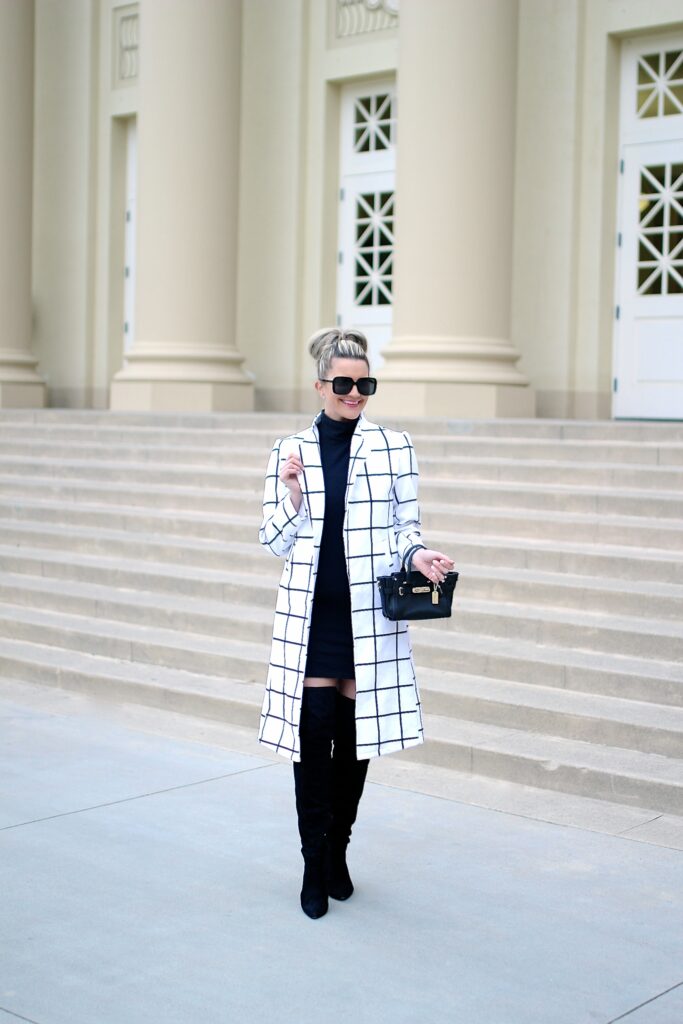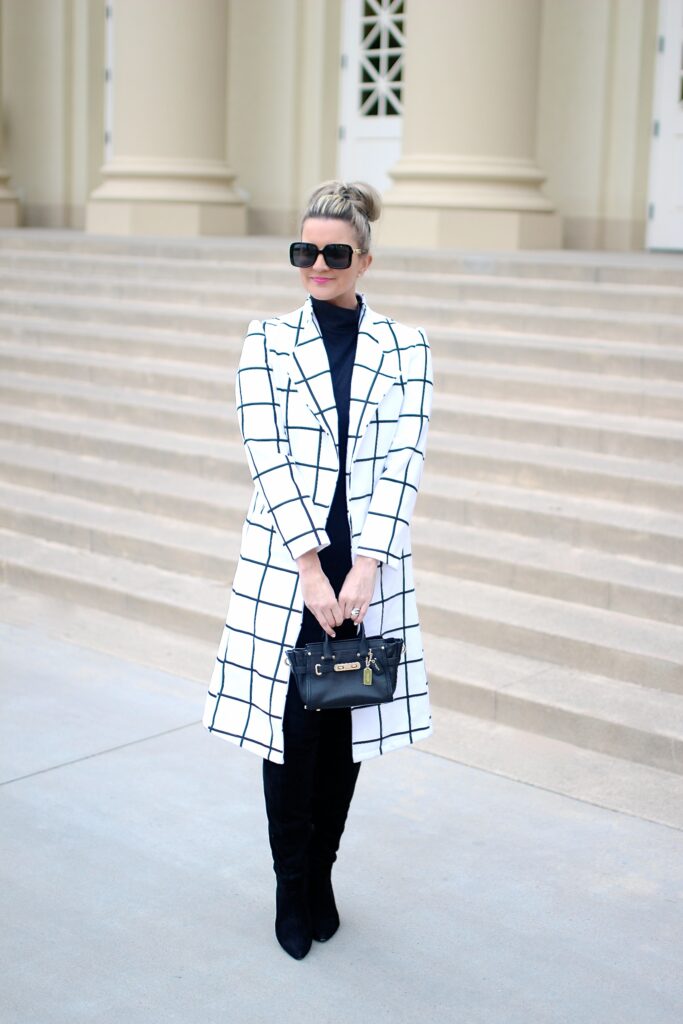 Coat: old (similar) | Dress: Shein | Boots: Forever 21 | Glasses: Chanel | Bag: Coach
* * *
When we shot these photos last week it was beyond cold, and now we are experiencing a total winter heatwave.
It's been in the 80's this week and boy do we love it! We've been having brunch outdoors, hiking, taking walks and just trying to squeeze it all in before it changes again next week. But we've got 85 degree weather slated for Superbowl, so margaritas here we come!
Have a great weekend!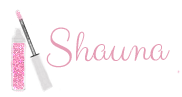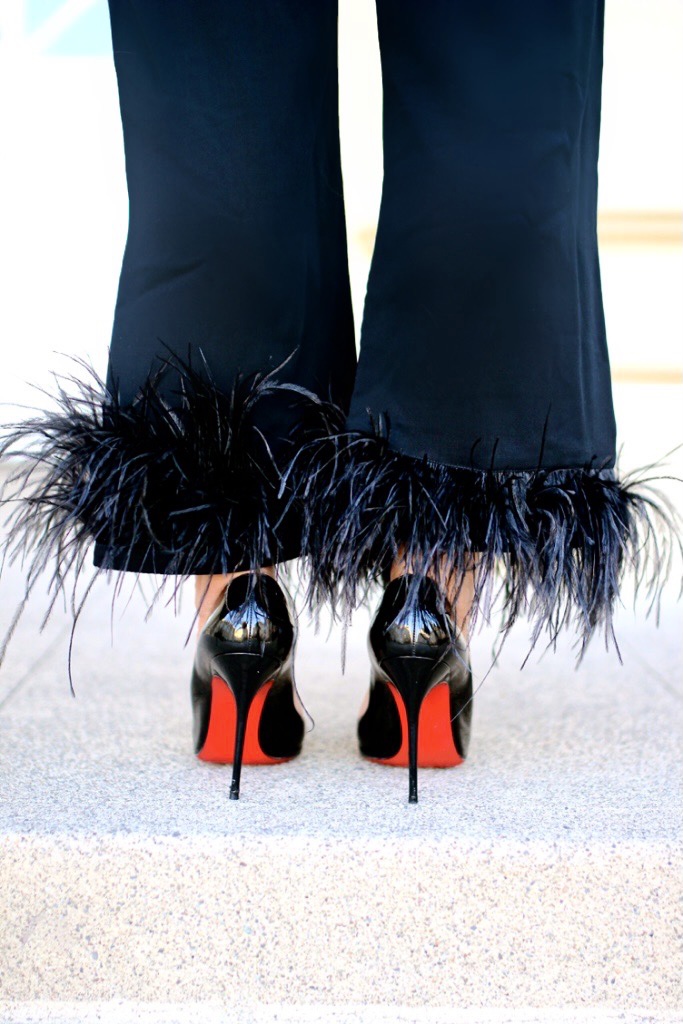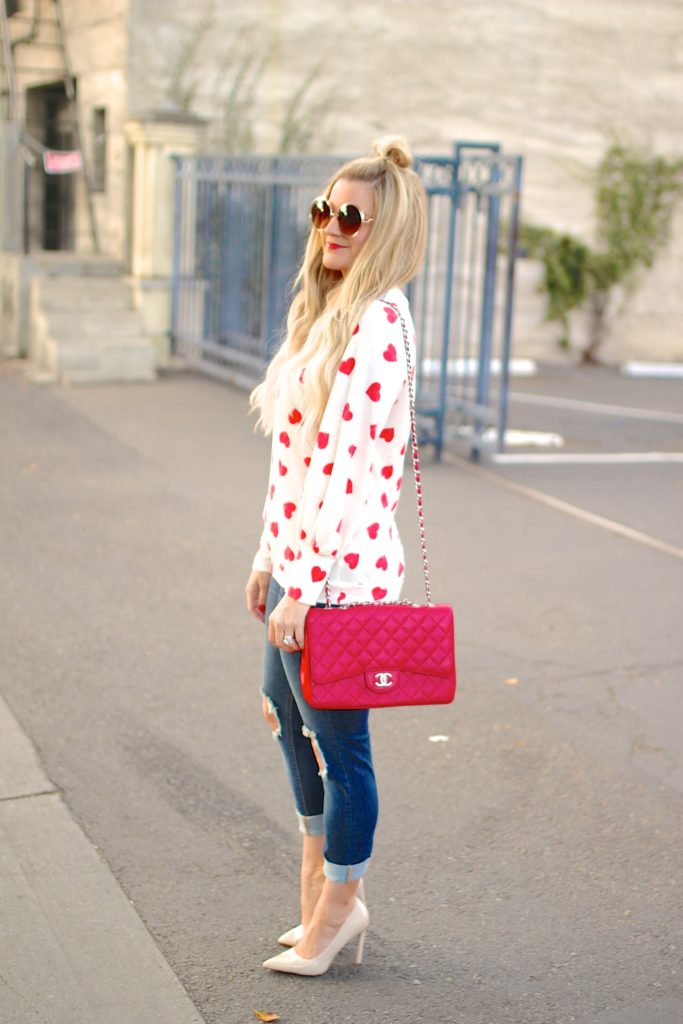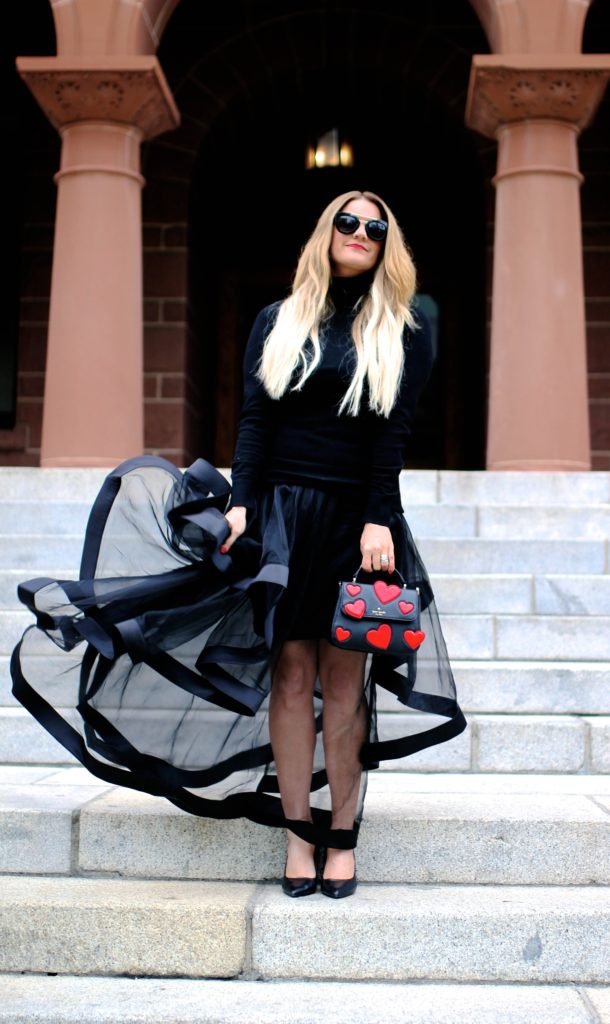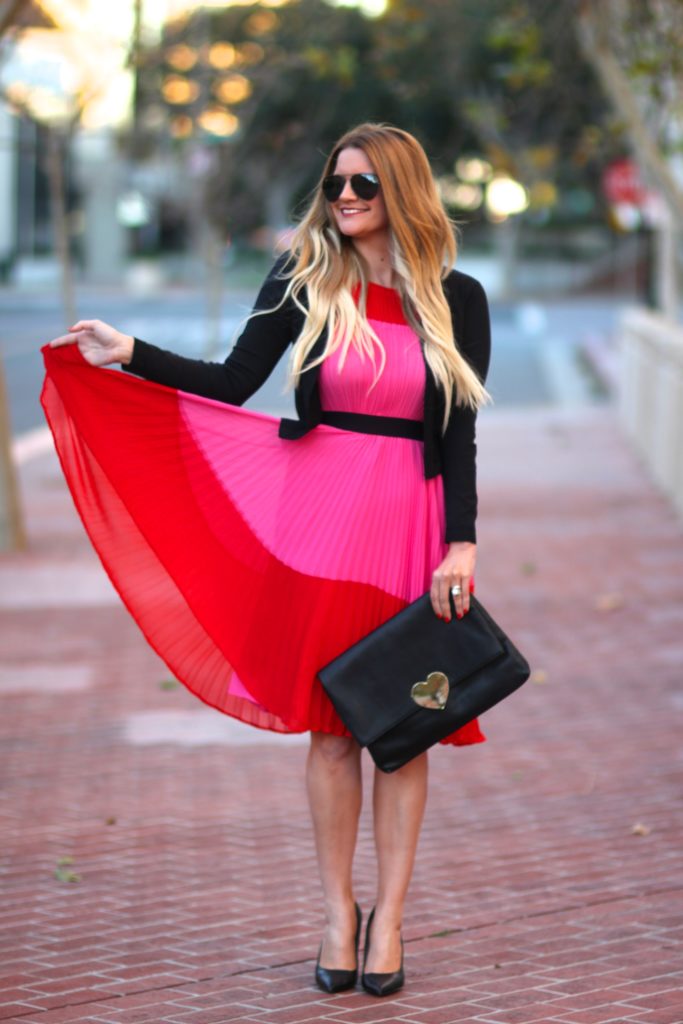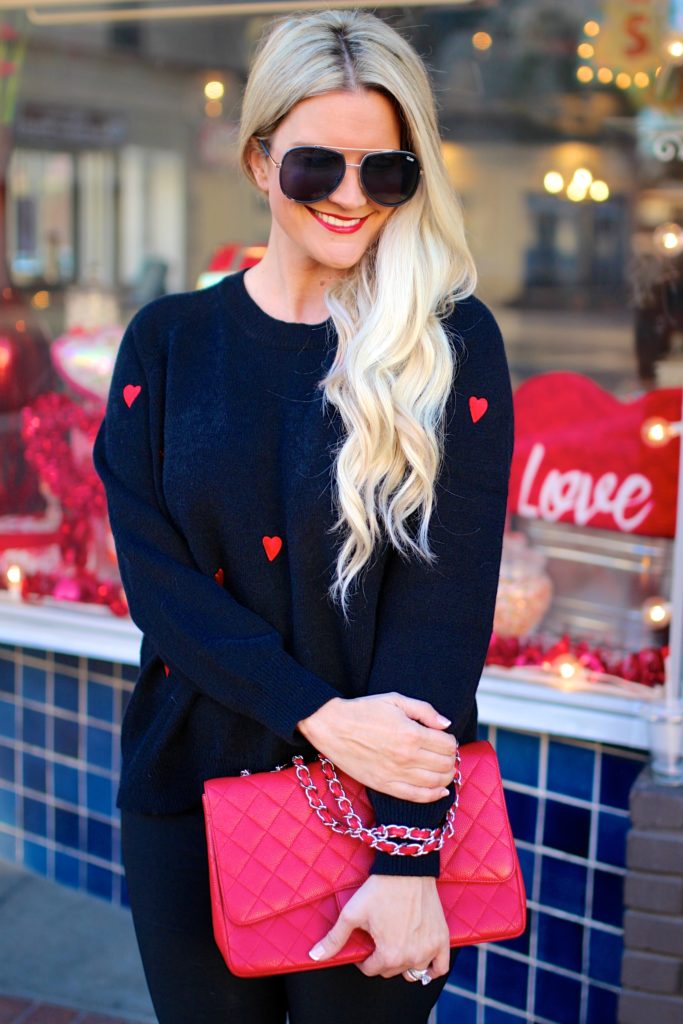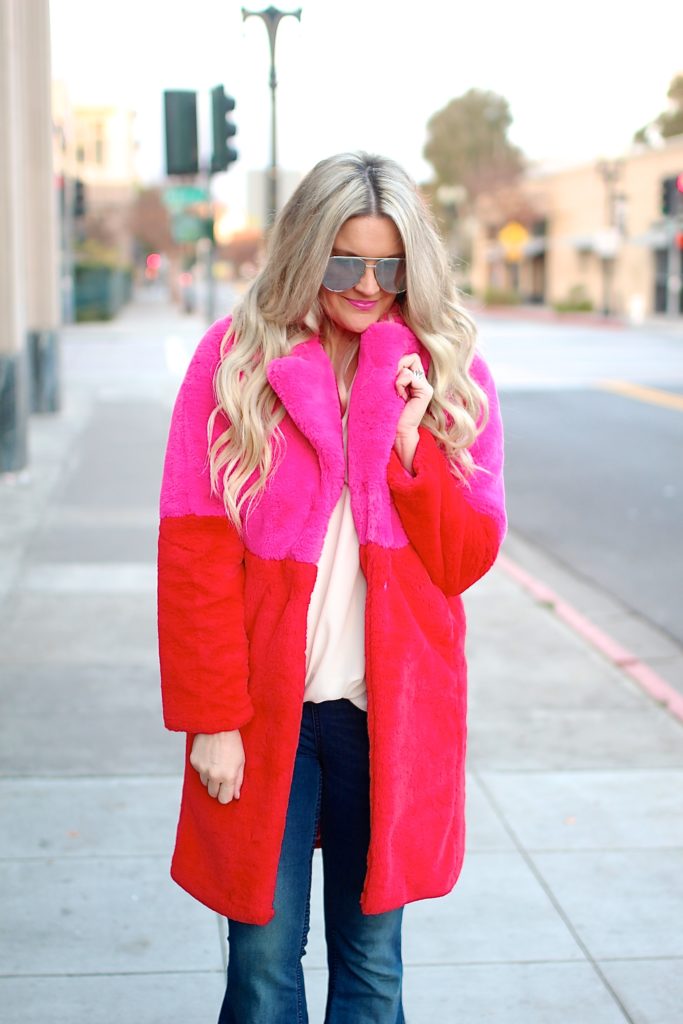 Sharing some of my favorite looks of LOVE from years past.
Wishing you a wonderful week, and I'll see you back here Thursday!