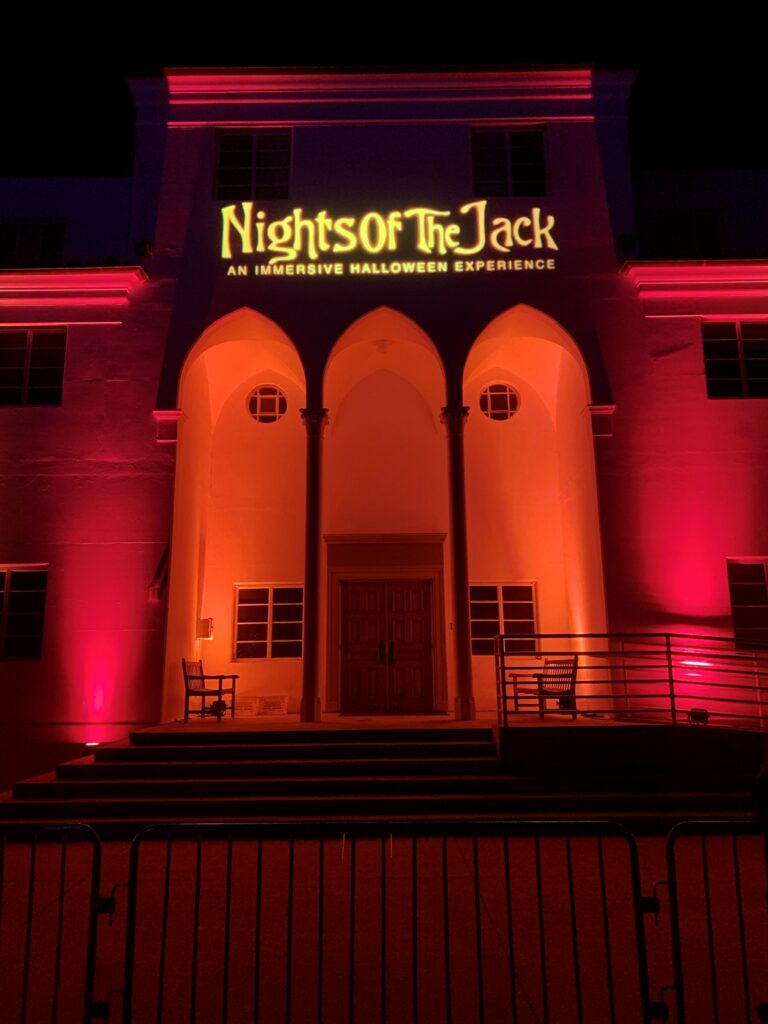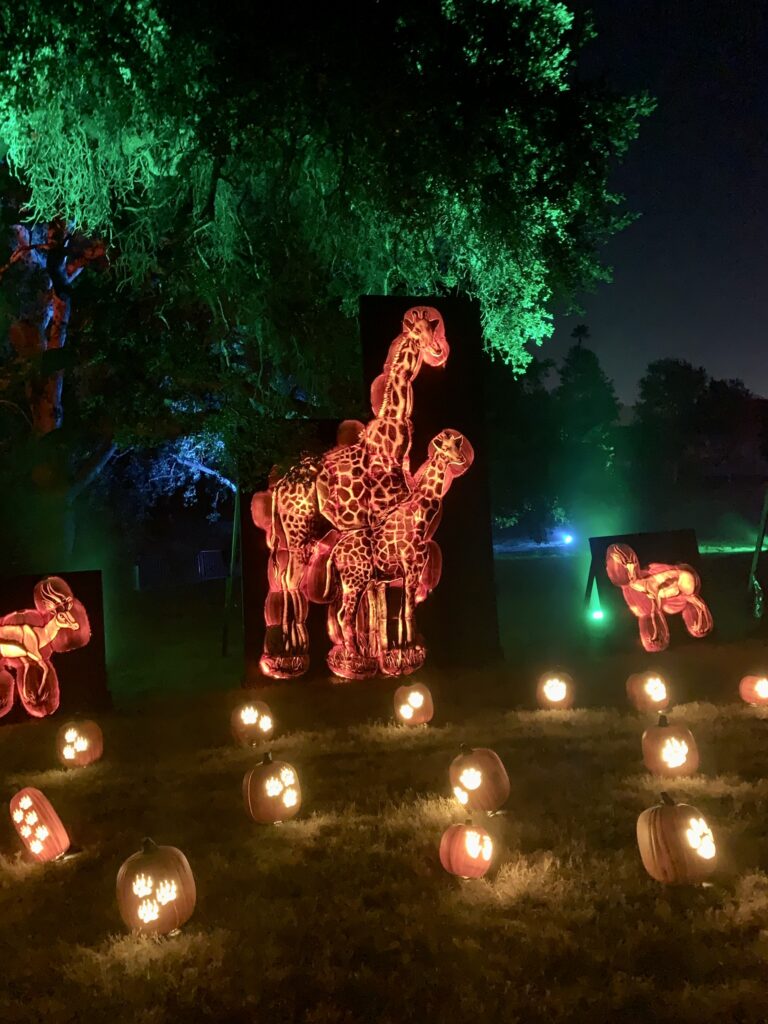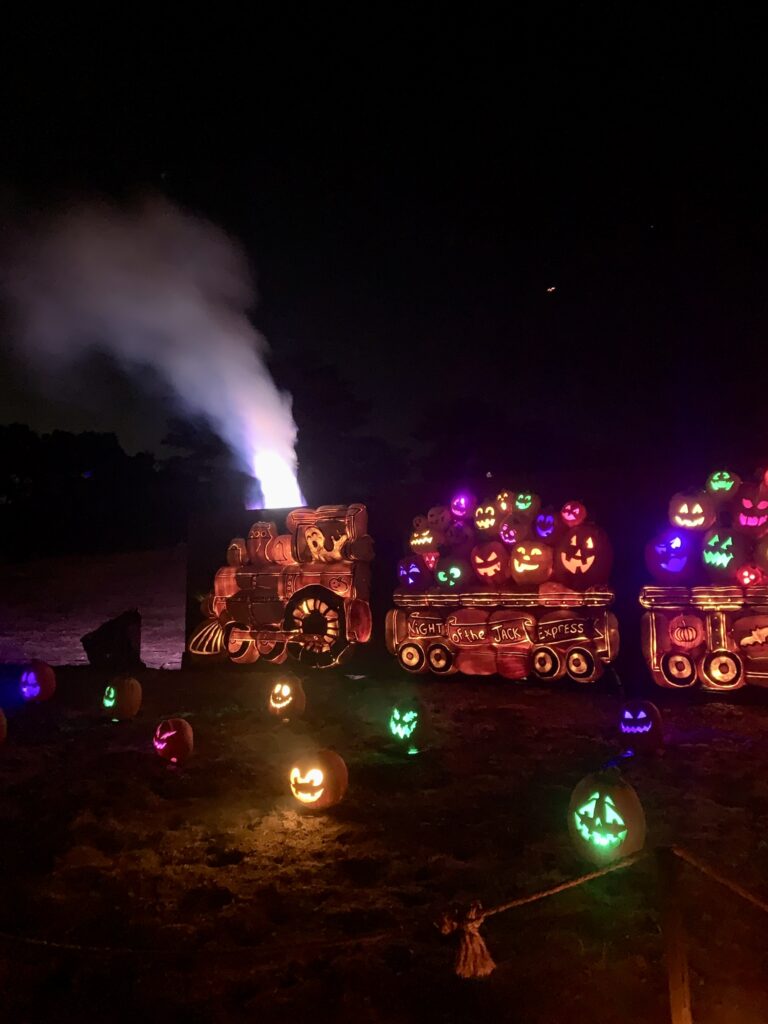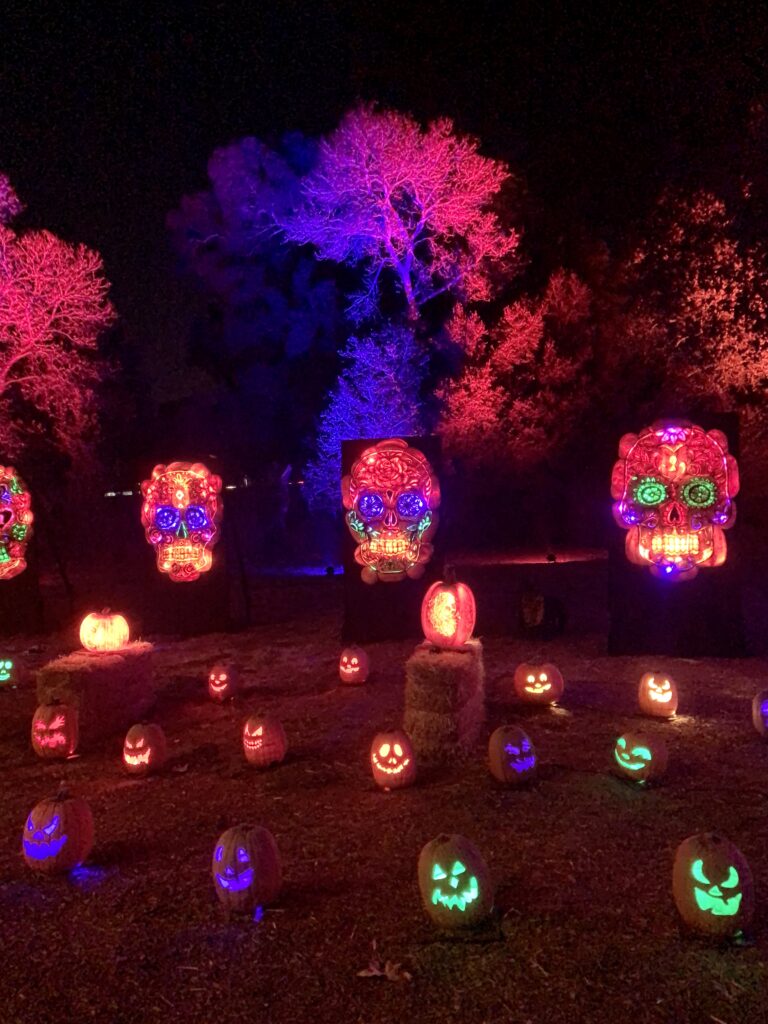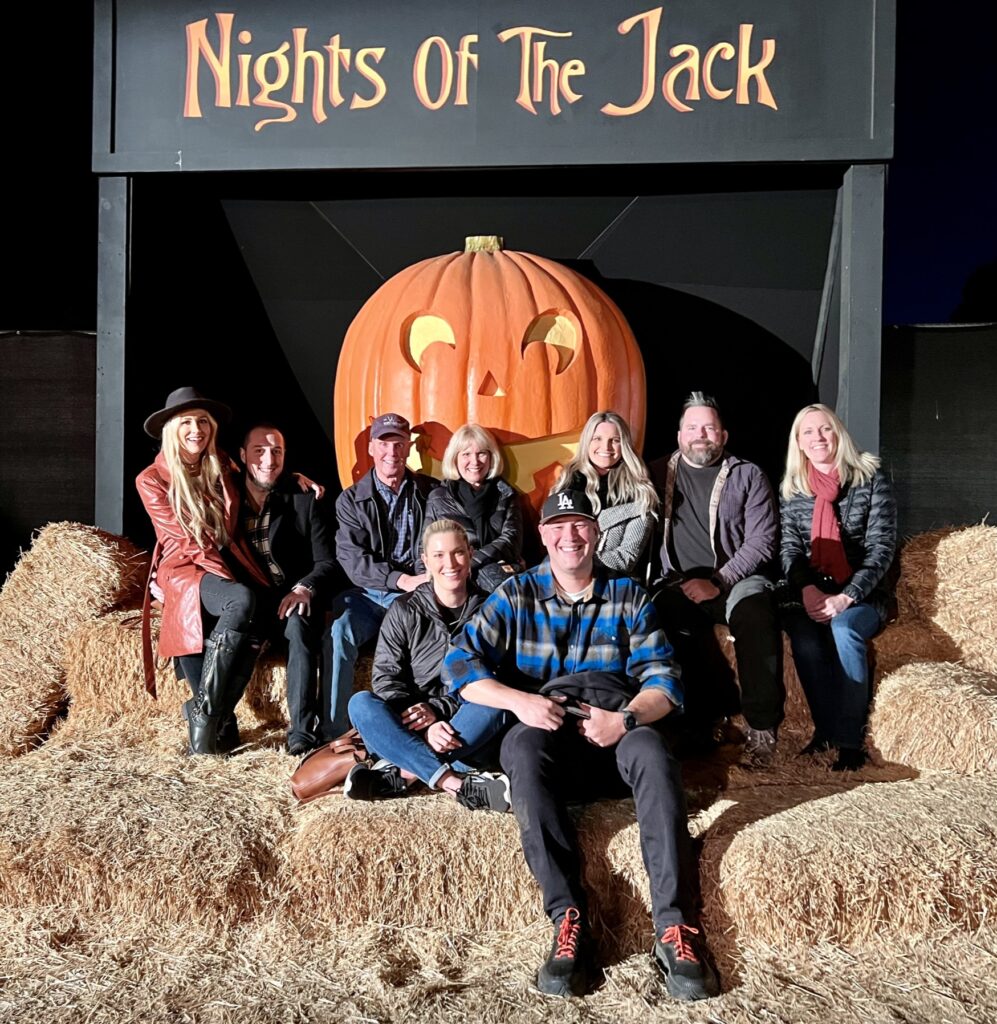 HAPPY HALLOWEEN!
Last weekend we took a little trip to Calabasas for some festive family fun!
We toured miles of hand-carved pumpkins, ate spooky snacks and enjoyed our time together at Nights of the Jack. It really was the perfect fall night!
Hope you all have a great time tonight, whether you're passing out candy…or eating it 😉 It's the best night!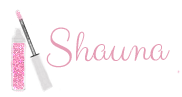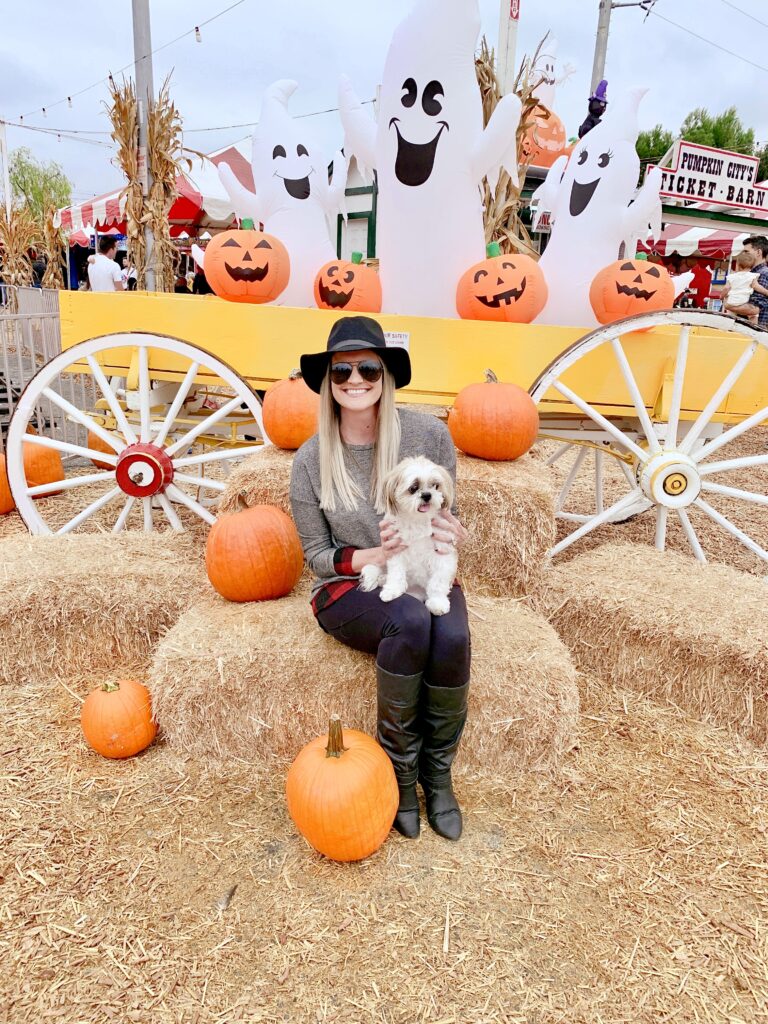 You know we had to take Riley to the pumpkin patch…of course!
It's one of my favorite things to do in the fall. Don't ask me why, but puppies at a patch just make me so happy 🙂
Hope you have a great weekend! We will be getting things ready for our Halloween party Monday night. So much work, but so much fun!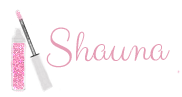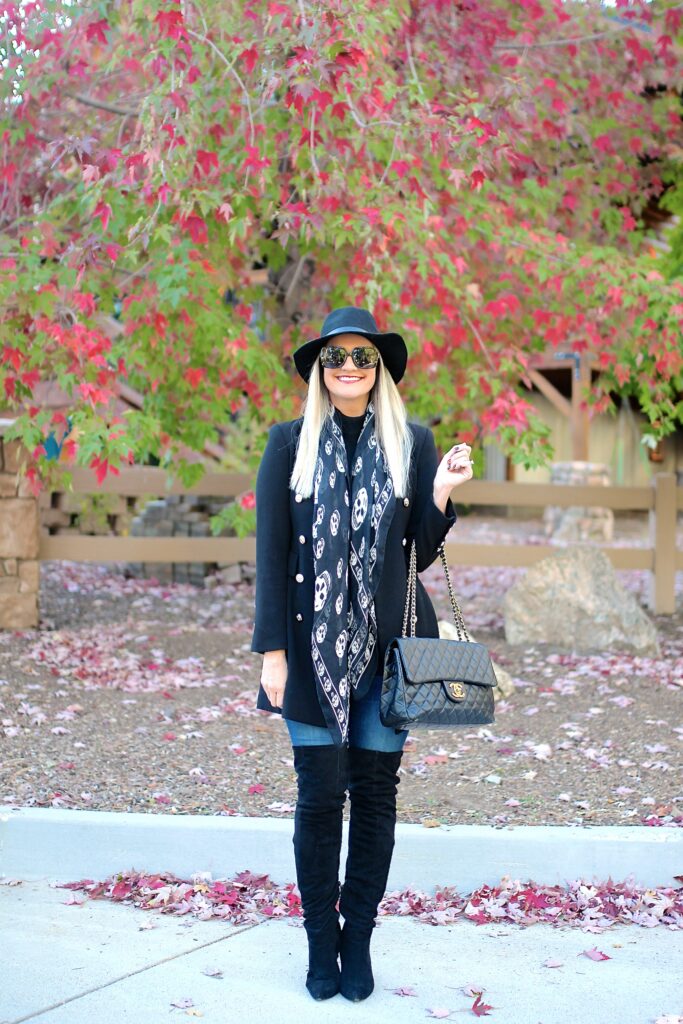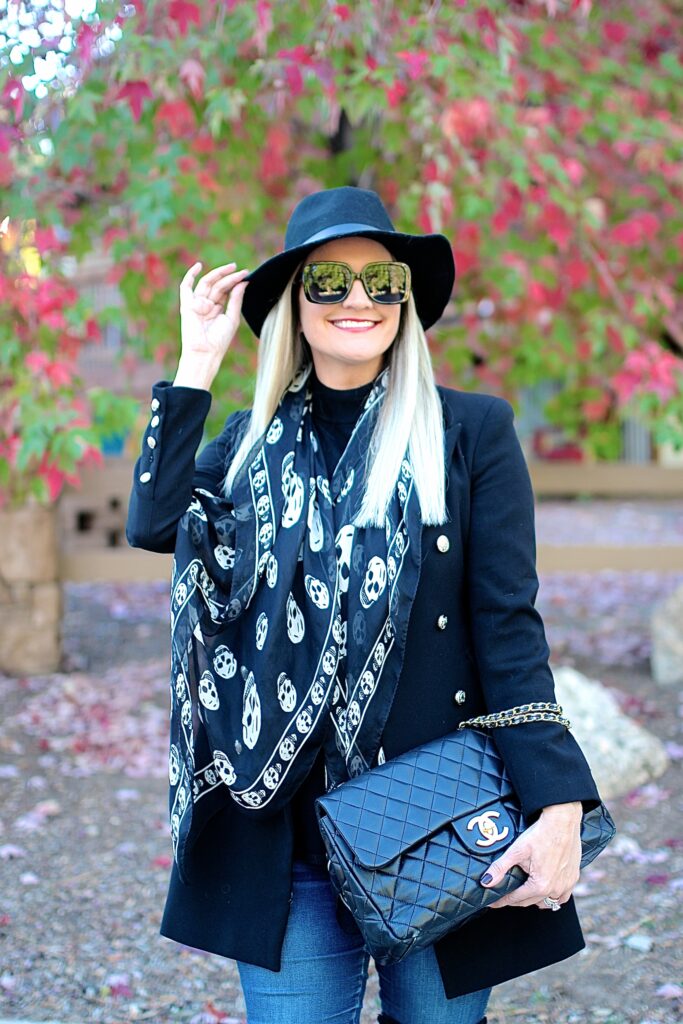 Blazer: LuLu's | Scarf: Alexander McQueen | Denim: old | Boots: old | Hat: Wyeth | Glasses/Bag: Chanel
* * *
McQueen for Halloween.
You know I had to pack a little Halloween glam to the mountains! 😉
This Alexander McQueen scarf is one of the best investment pieces that I purchased a few years ago. I wear it all month long, and love that it can be dressed up or down. 
Spooky skulls, but make it fashion.
Have a great week!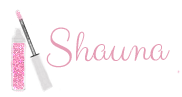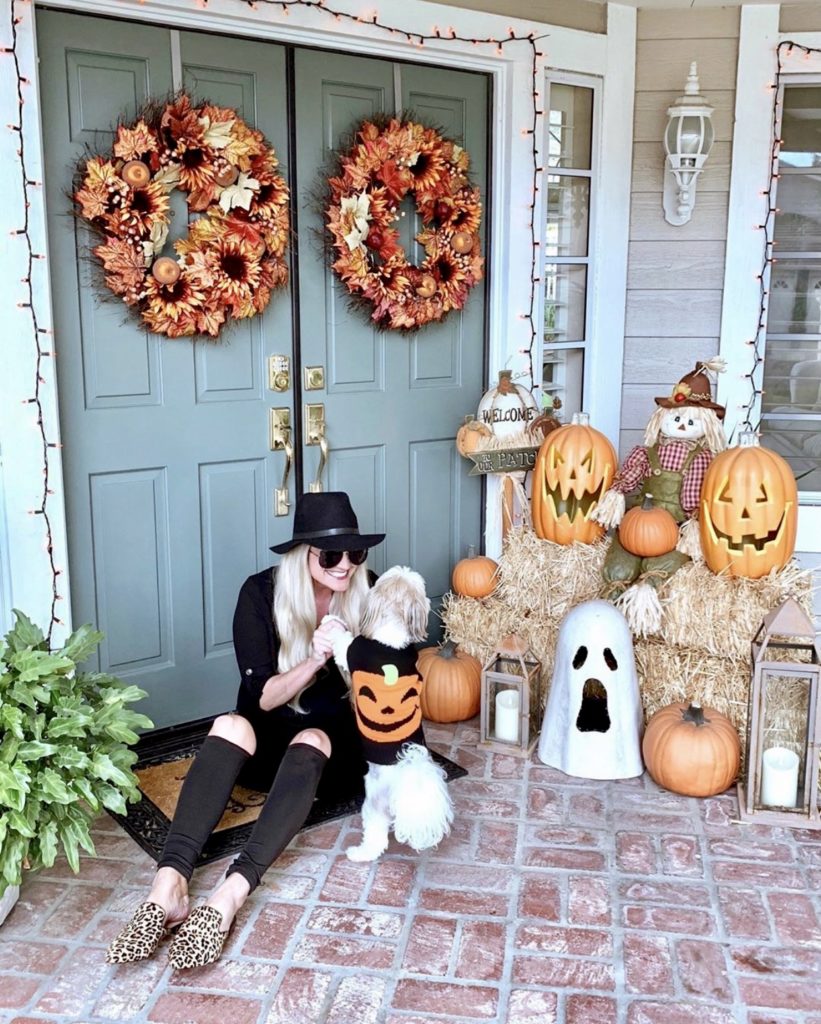 ♥ Obsessed with jewel tones right now, and grabbed this dress
♥ Halloween cocktails that are spookier than your costume
♥ Need to find a reason to purchase this dress!
♥ Mindful tips to de-stress this holiday season
♥ Coming to the blog next week
Happy Weekend!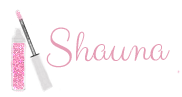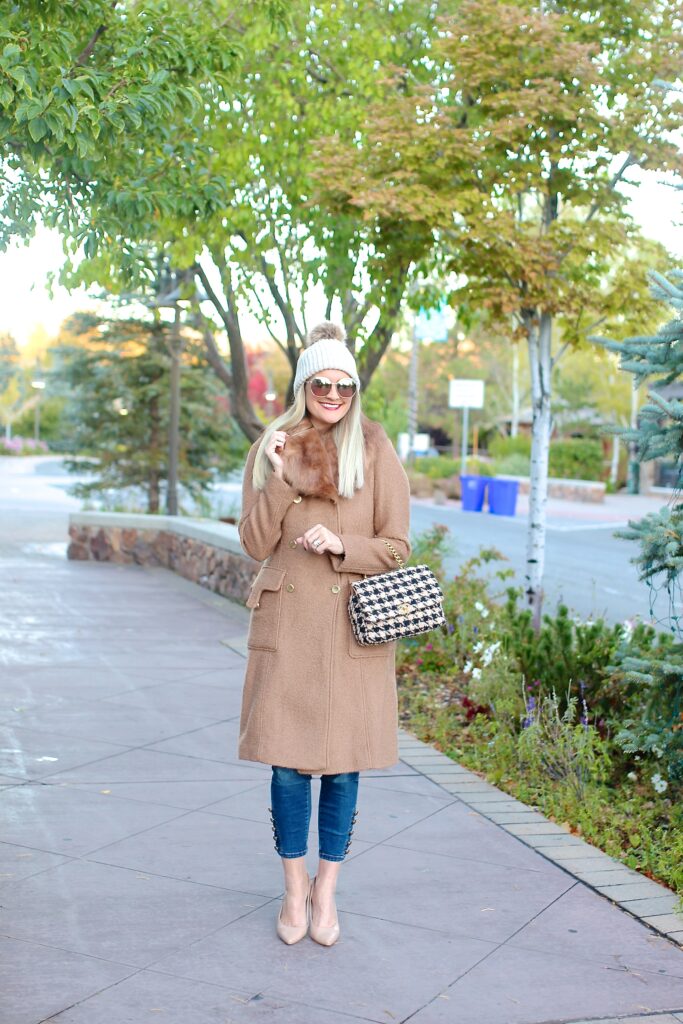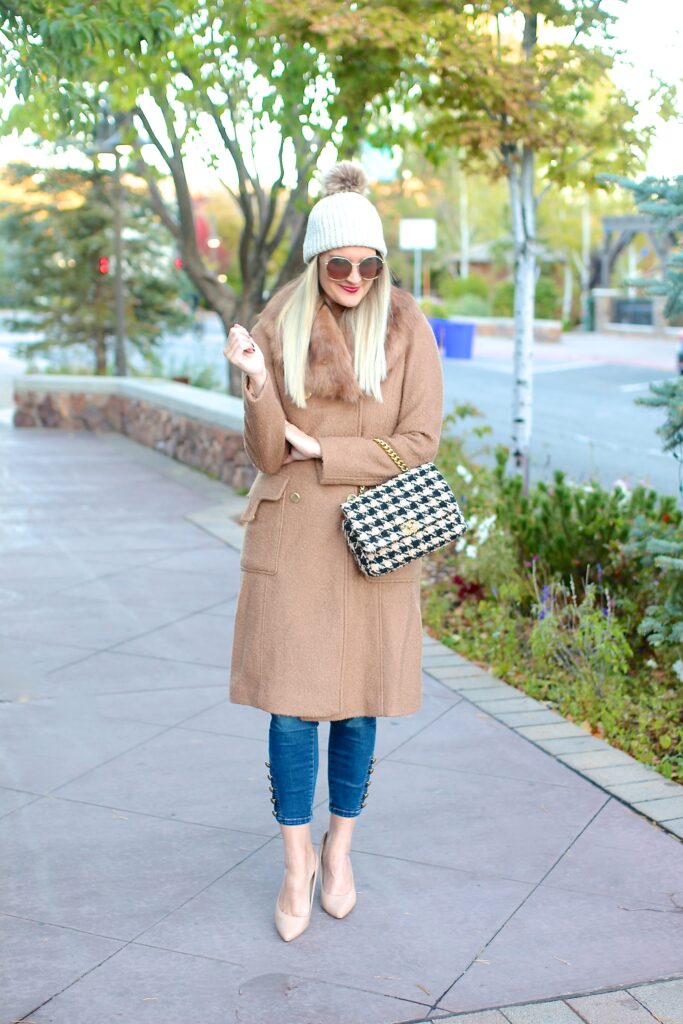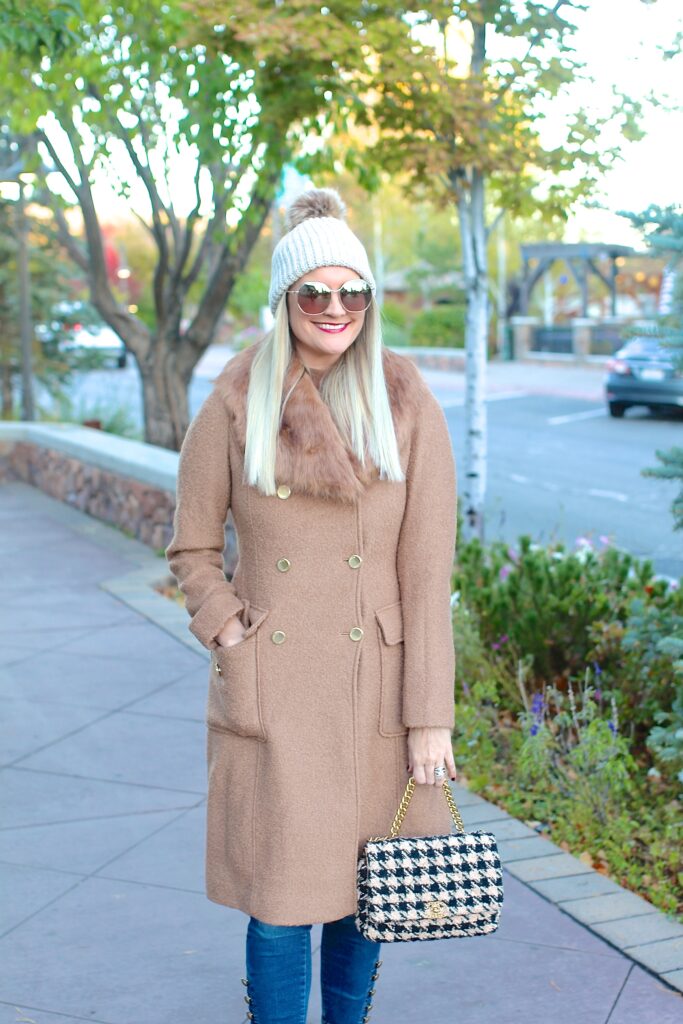 Coat: Guess | Denim: old | Heels: Nine West | Beanie: old | Glasses: old | Bag: Chanel
* * *
Cozy mountain mornings – my favorite!
We're back from our trip, and are experiencing the most amazing fall weather at home right now. Rain, bright leaves, cold days…it's been so perfect!
Hope you all are enjoying some wonderful weather too. Thanks for reading!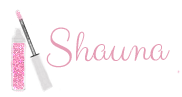 ♥ 4-layer pumpkin spice cake here
♥ Mini macaroons here
♥ Witch finger cookies here
I served these deserts last year at our Halloween party and they were a hit. I love a fun & festive desert!
Hope you all have a great weekend. We are headed to the pumpkin patch on Sunday – yay! Gotta love October ♥