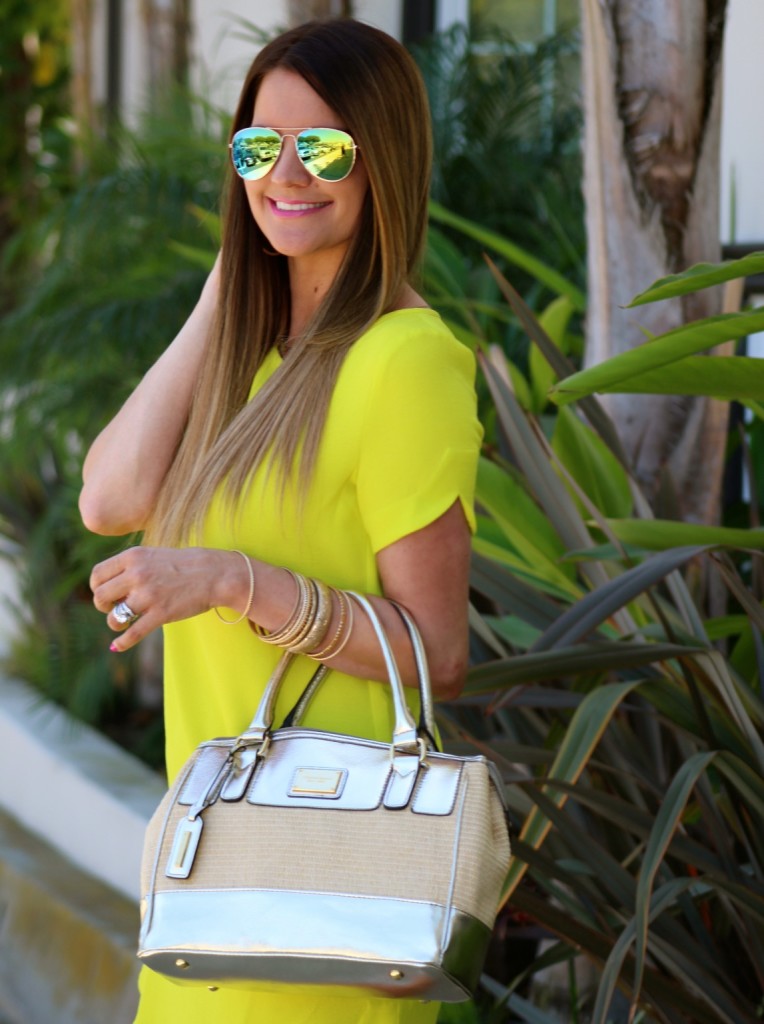 Dress:
Posh Pony Boutique
| Heels:
BCBG
| Bag:
Tignanello 
| Bangles:
Forever 21
| Sunglasses: H&M    
What's an easy way to juice up your summer wardrobe? By incorporating shades of citrus! (insert praising emoji hands here…). I am loving the look of vibrant yellows and greens mixed together – they are so modern and fresh. For me, it is the ULTIMATE summer palate. There is just something refreshing about a bold citron mixed with crisp white. 
Not only are these colors pretty to look at, but they instantly just make you feel happy when you wear them. And who wouldn't want that? 🙂
Thanks for stopping by!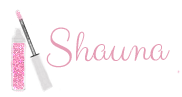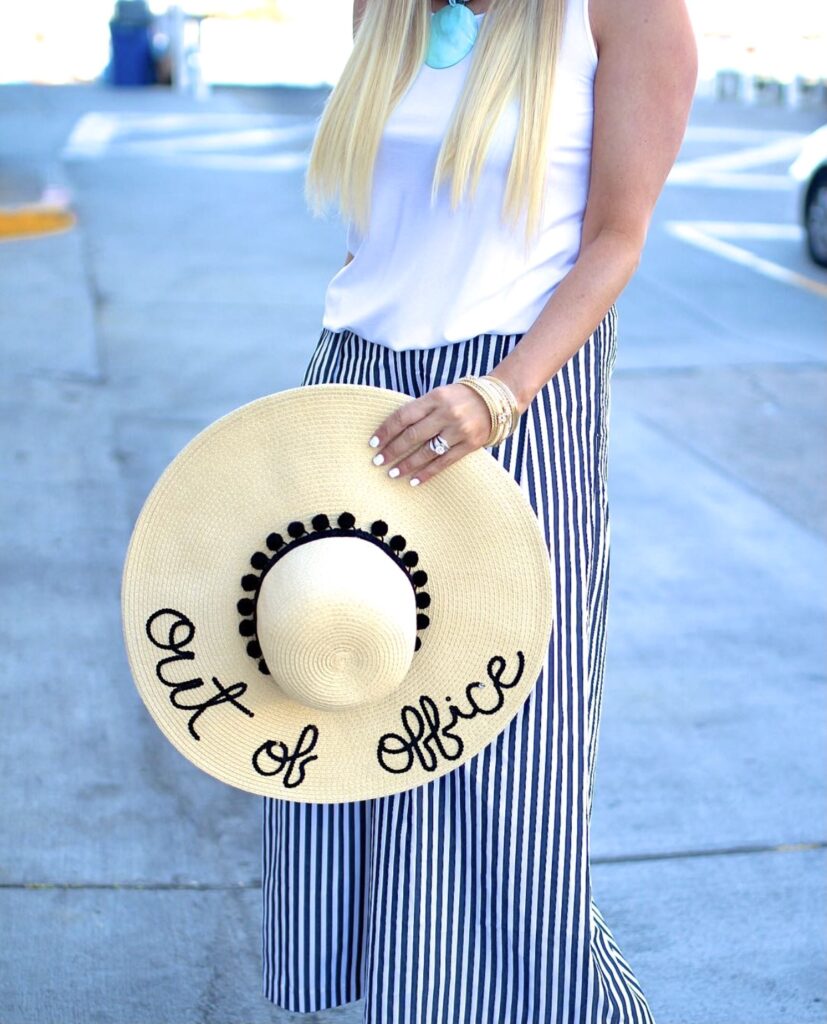 ♥ Come on, you know you need that hat!
♥ The easiest and most delish healthy lemon bars
♥ Ordered this dress for Memorial weekend
♥ The rainbow dress of my dreams (and coming to the blog soon!)
♥ Just booked a trip for this summer
♥ This time on the blog last year (and probably my favorite post with the BEST message for all of us right now)
Happy weekend! xo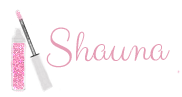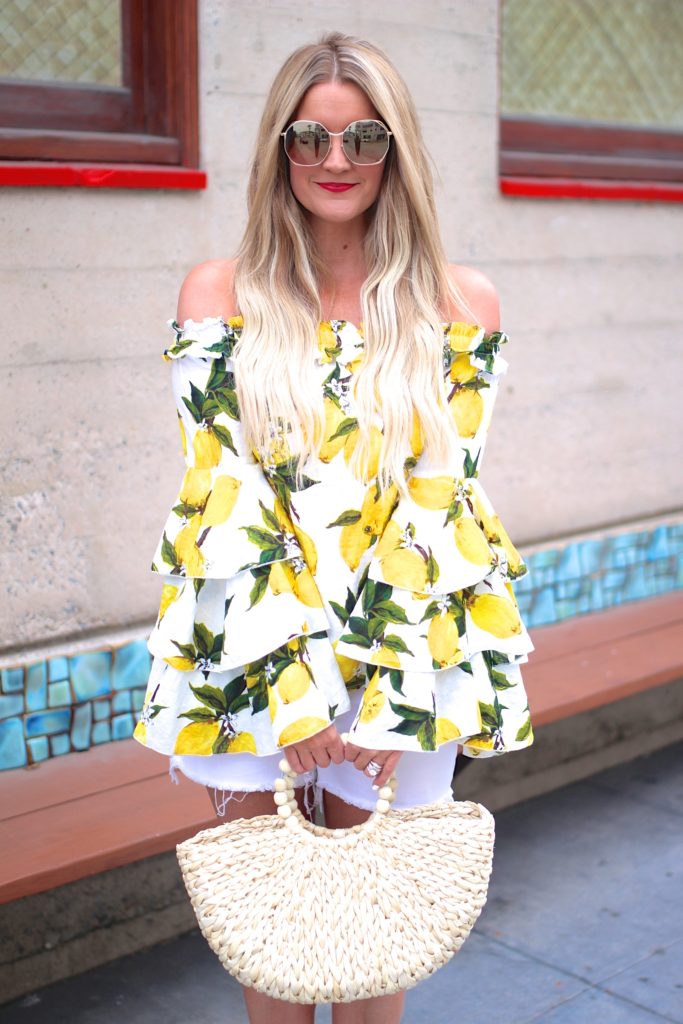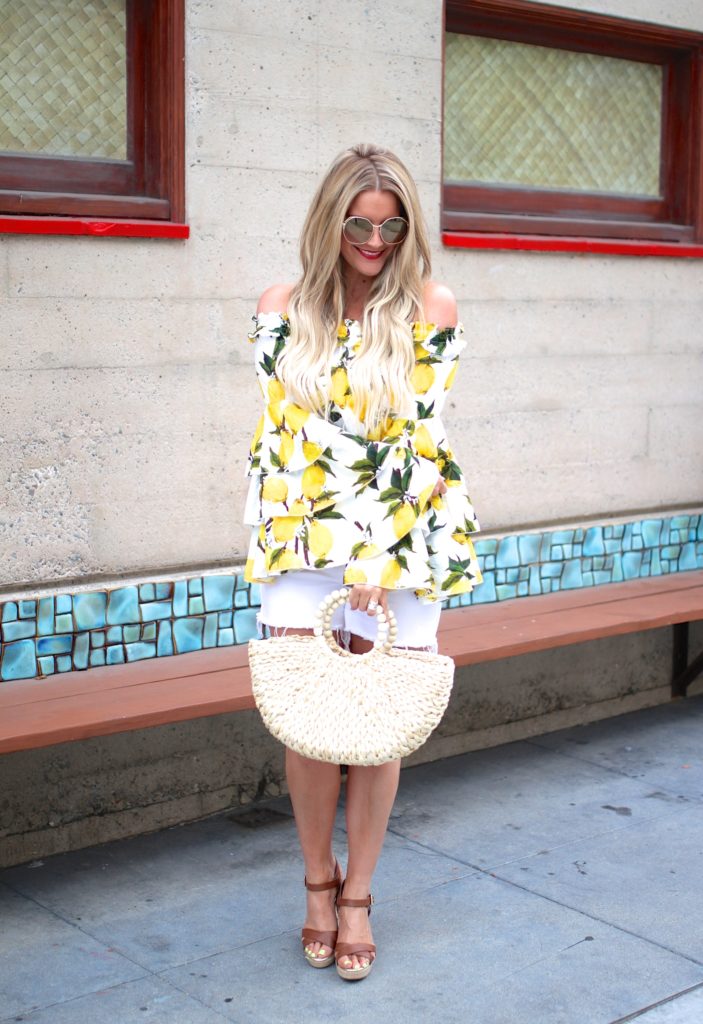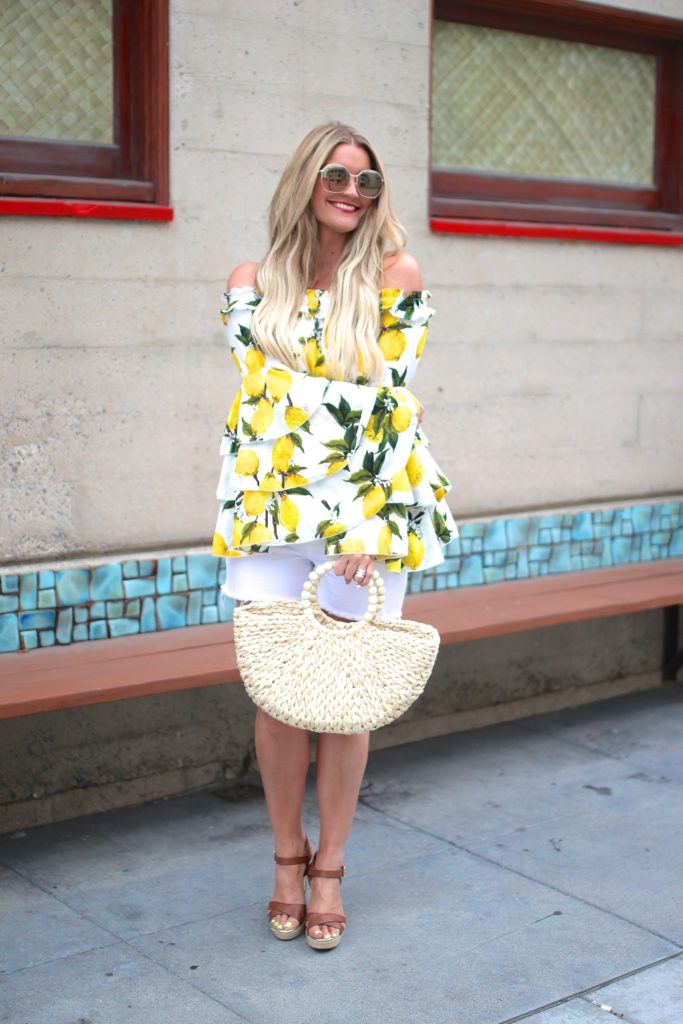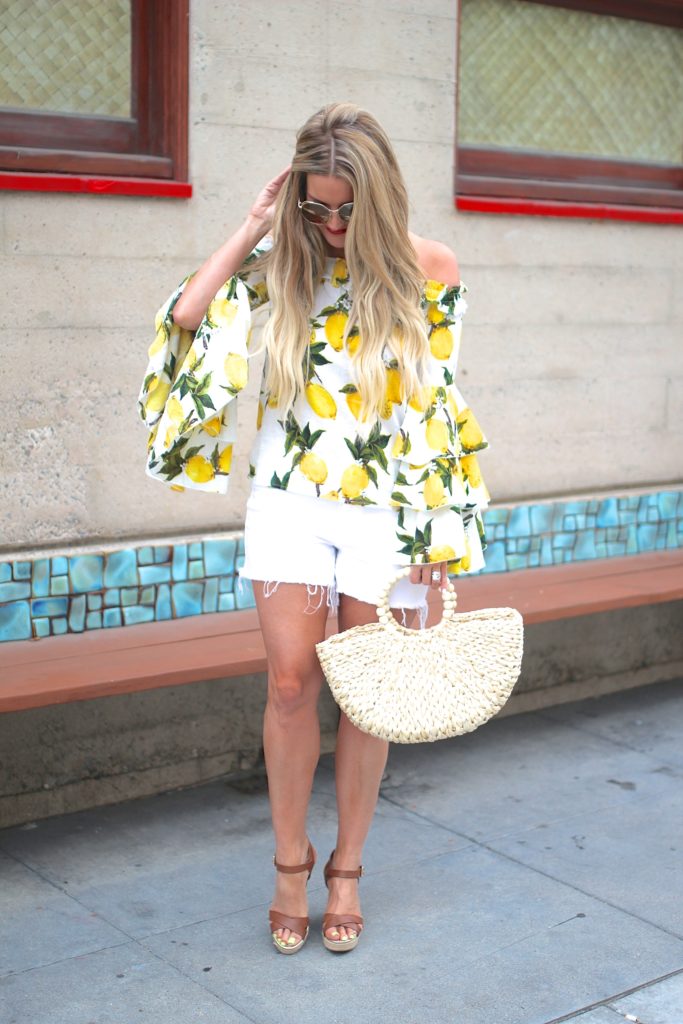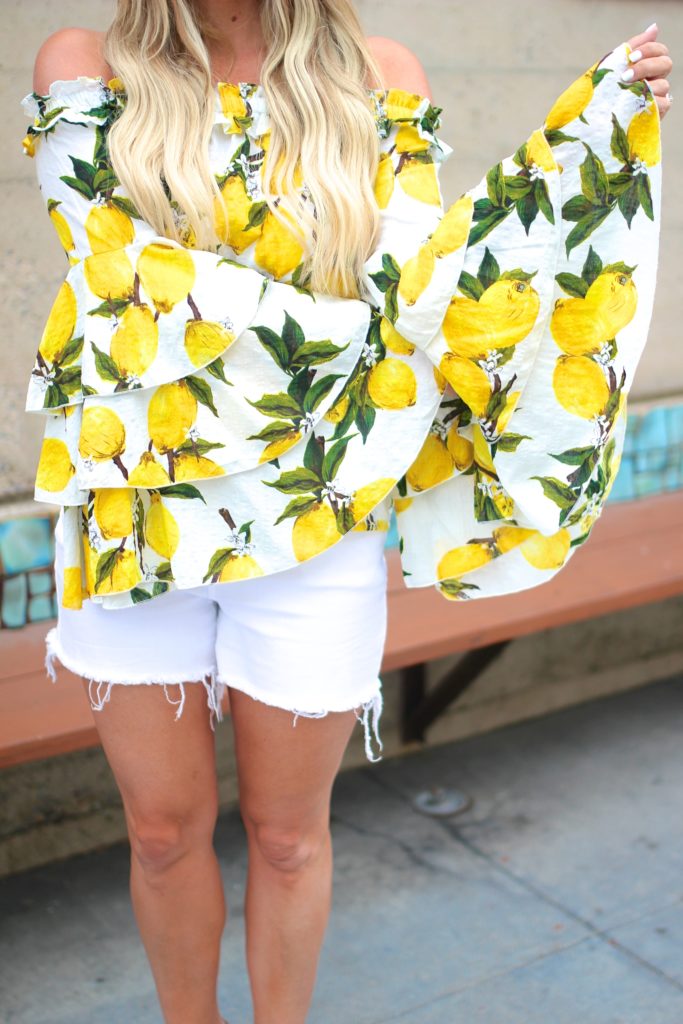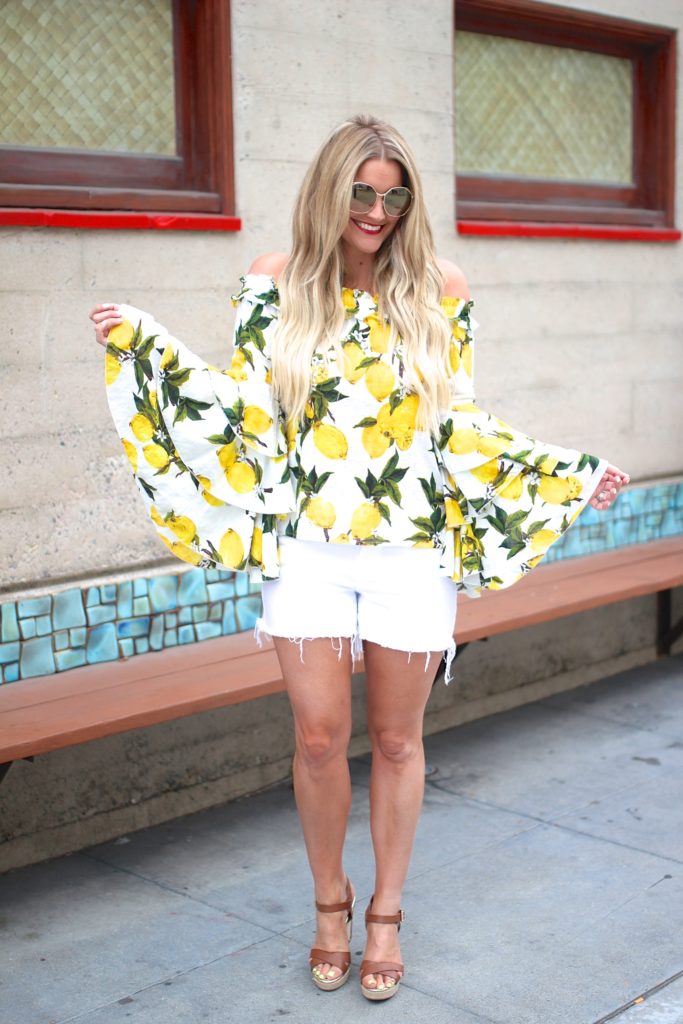 Top: Haute & Rebellious | Shorts: Red Dress Boutique | Tote: Zara | Glasses: old (similar)
Lemons are in fact, the perfect summer fruit. I know, I know…people always go for those cute little strawberries and pineapples during the summer months, but lemons are where it's at. Just ask my gin & tonic or my fish and chips. They'll both tell you what you already know – nothing goes better with sunshine rays than the fruit that looks most like the sun!
So forget those florals this summer and take a chance on this citrus sensation!! -xo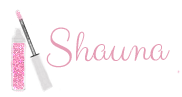 Dress: Asos | Clutch: T and J Designs (black version) | Heels: Steve Madden | Glasses: old (similar)
I love wearing yellow in the summer. It reminds me of all things sunshine, lemonade and maybe a margarita or two (are those even yellow?). This was my go-to dress while in Cabo. It was so flowy and breezy, I actually felt like I was floating down these steps. And can we just take a moment for this staircase? I mean…wow. I love finding places to shoot that are beautiful and different. 
Thank you so much for reading! You can check out my other posts from Mexico here, here and here. And if you're looking for a place to stay in Cabo San Lucas, I HIGHLY recommend  The Resort at Pedegral. I cannot stress enough how incredible this hotel is. From the staff, to the food, to the plunge pool in every room, it was truly a magical stay. We have not stopped talking about it since we've been home! We're already looking ahead to next year to book our next trip 🙂
Have a great week! XO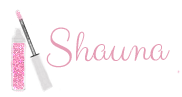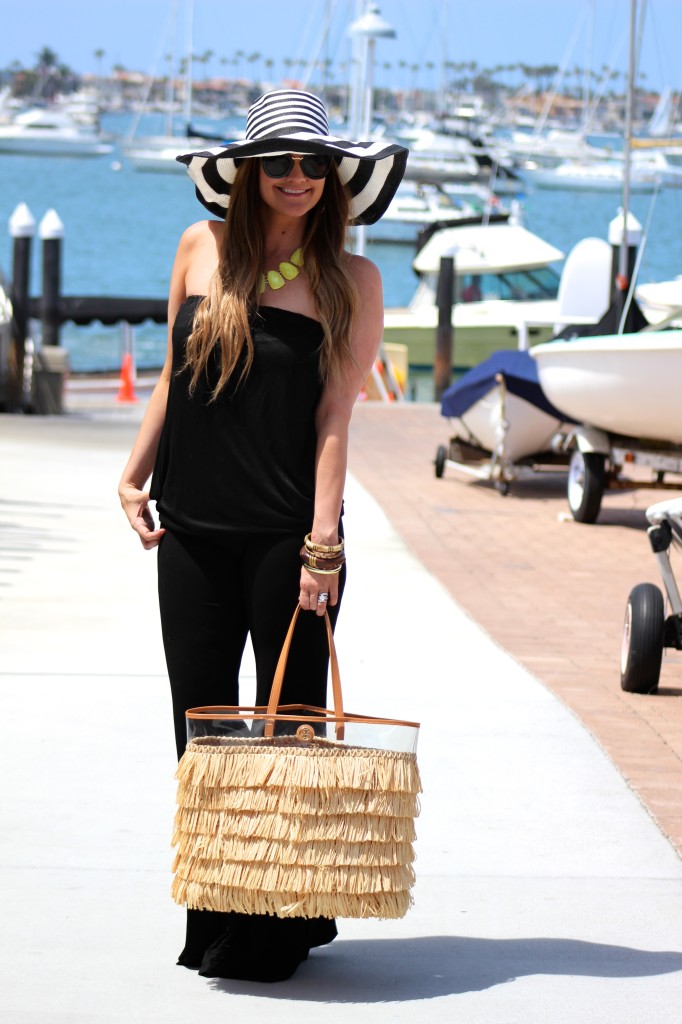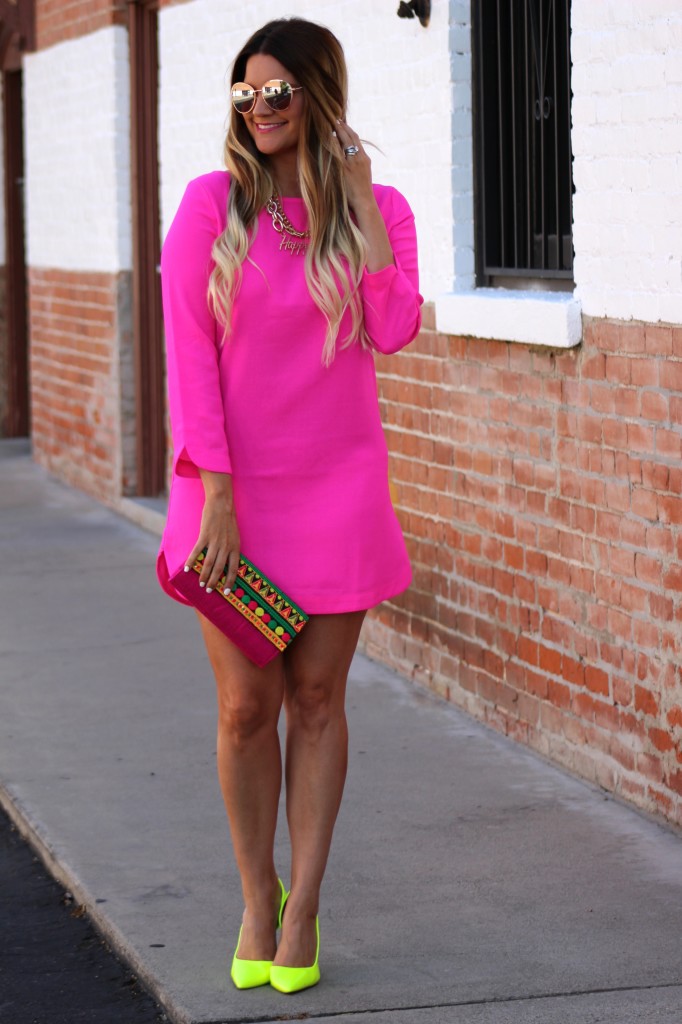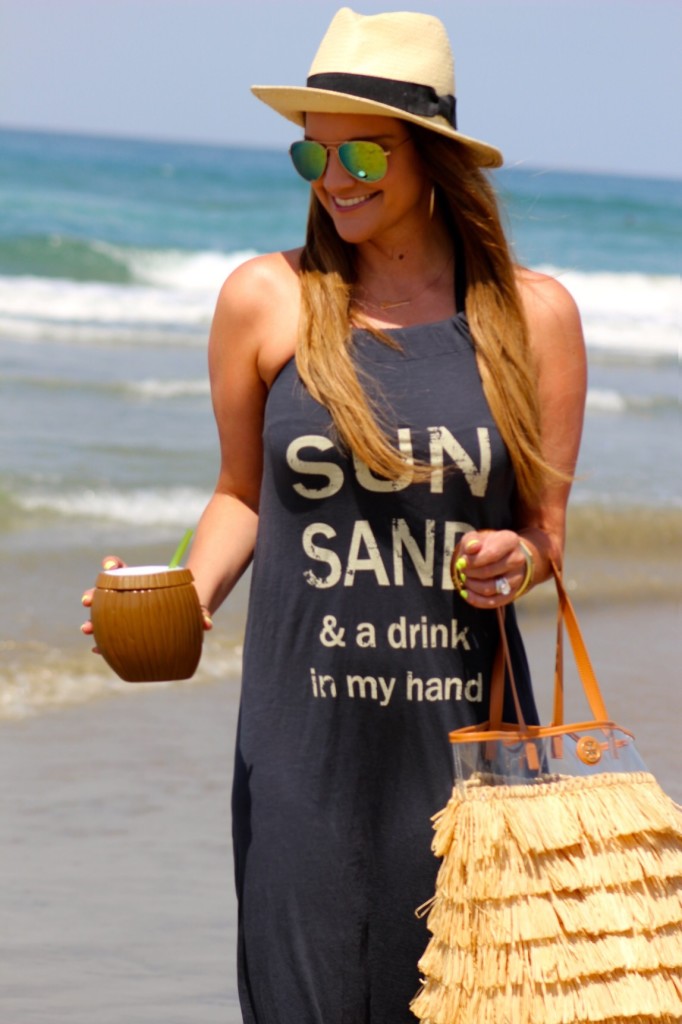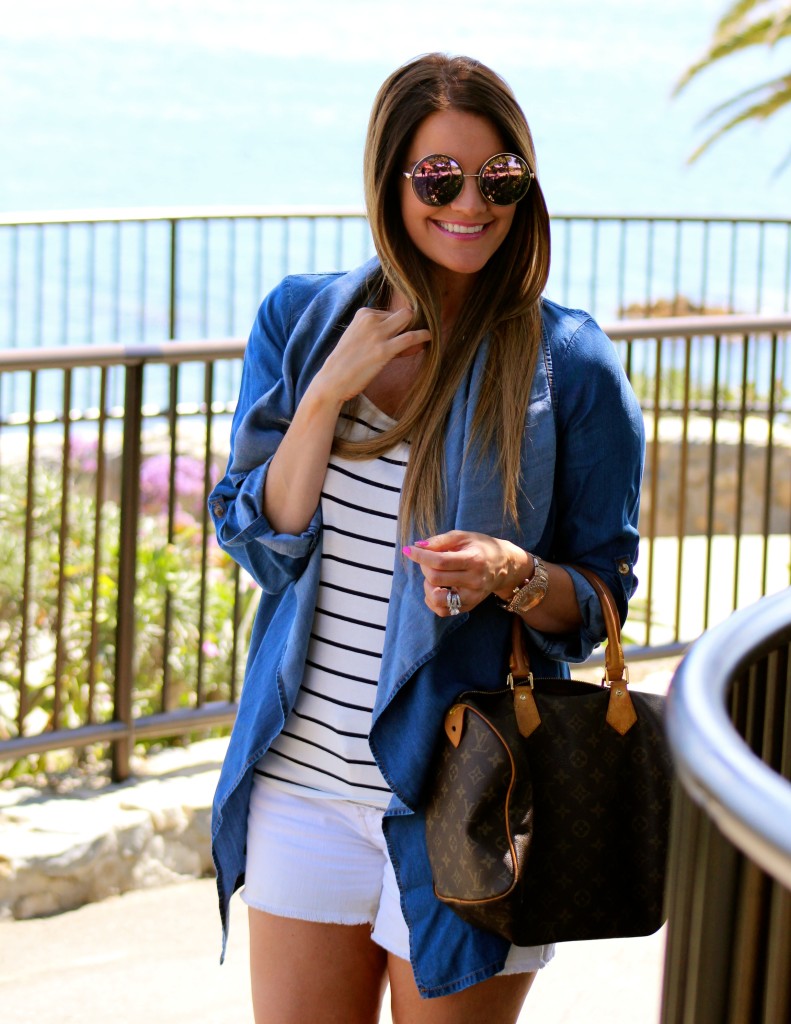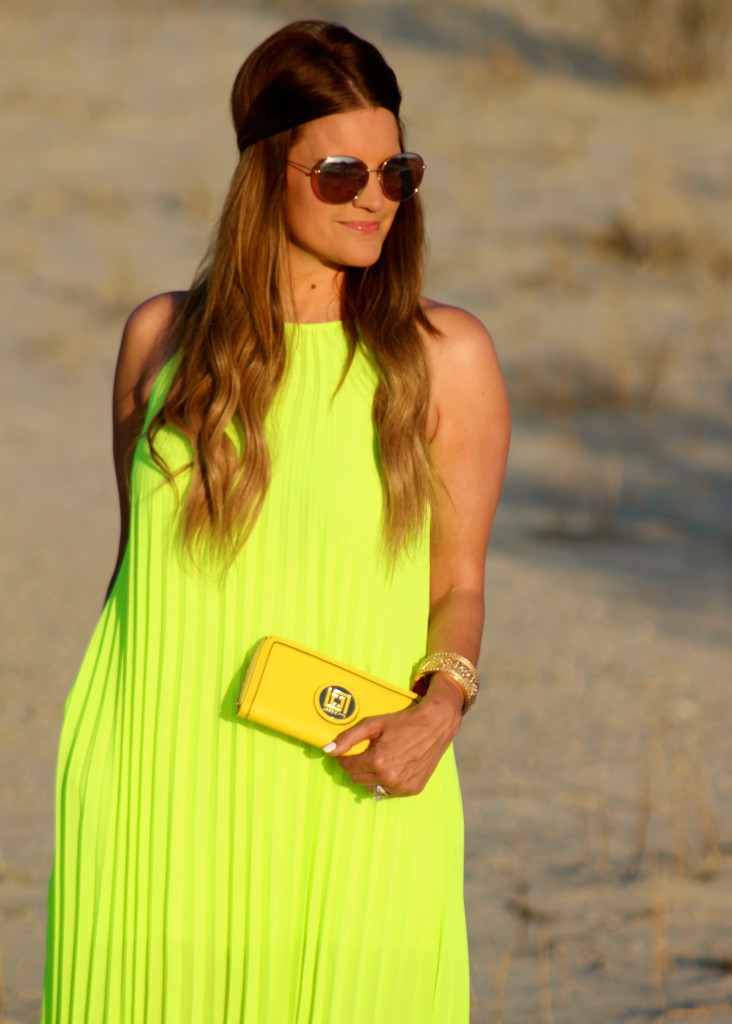 Oh Summer, I can't believe you're already over. I have to say I'll miss:
– Those amazing sunsets
– Those ice-cream cones at the beach
– Those summer night walks with the pup
– Those tan lines
– Those margarita's by the pool
– Those off-shoulder dresses 😉
Just wanted to share a few of my favorite summer looks over the last few months! (If you click on the picture, it will take you to the original post ) 🙂
Thanks so much for continuing to follow along! Looking forward to fall with you all!-XO