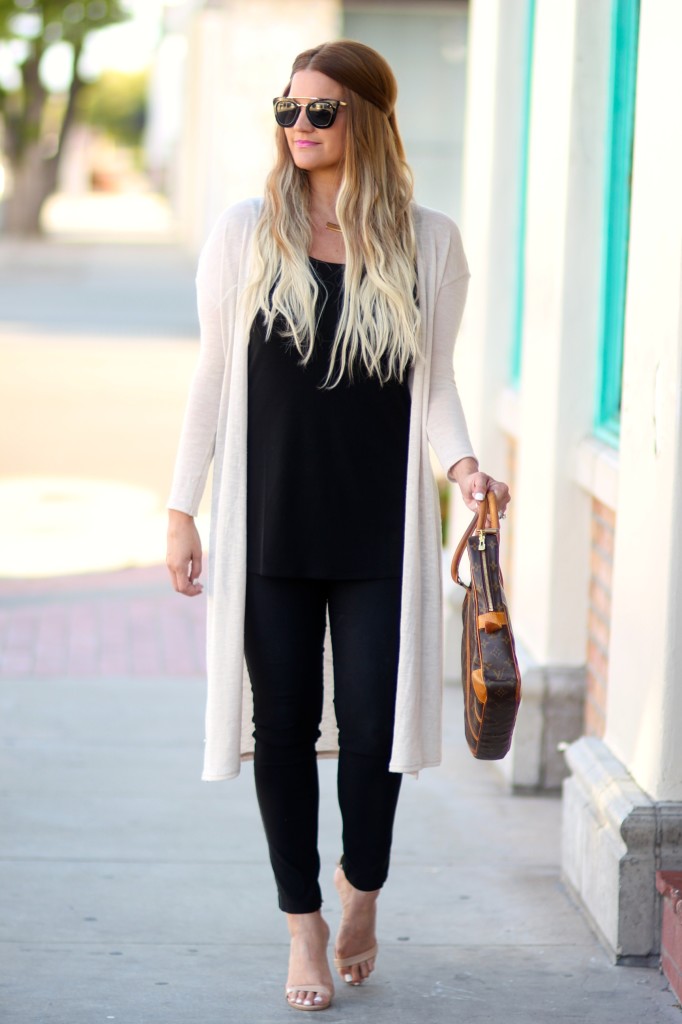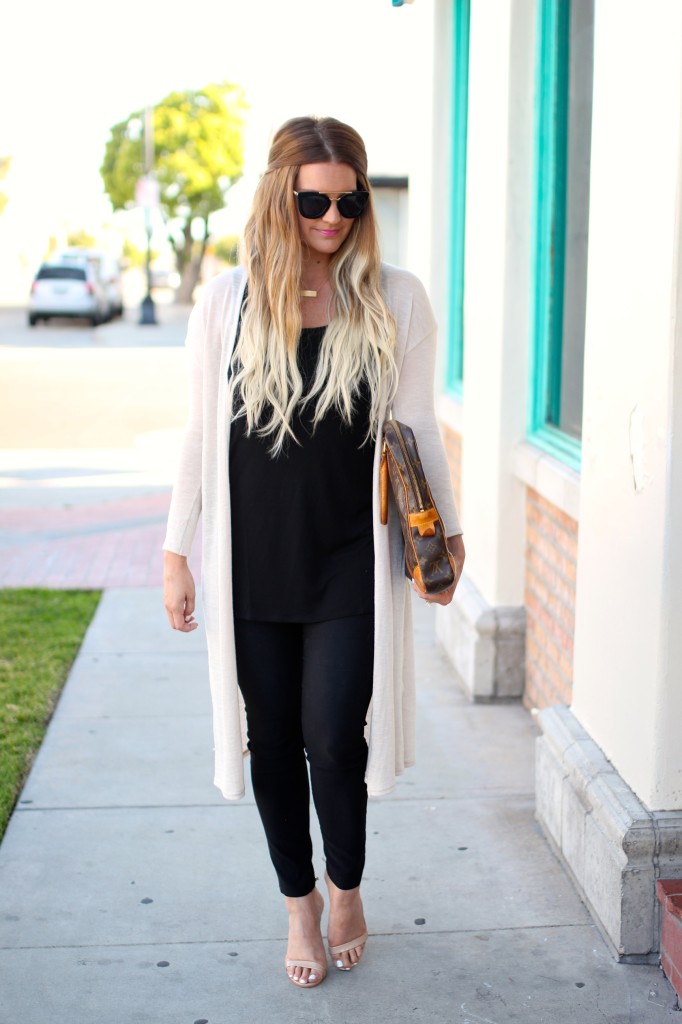 Tank:
Eileen Fisher
| Pants:
Eileen Fisher
| Sweater:
H&M
| Heels:
Steve Madden
| Necklace: H&M | Glasses:
Prada 
H&M has the best selection of loose-knit cardigans. I always grab a few every season because they are inexpensive, and so easy to wear to work. They come in handy during the summer when it's blazing outside, but the office is ice cold!
Hope you are doing something fun today for Memorial! Have a great one!