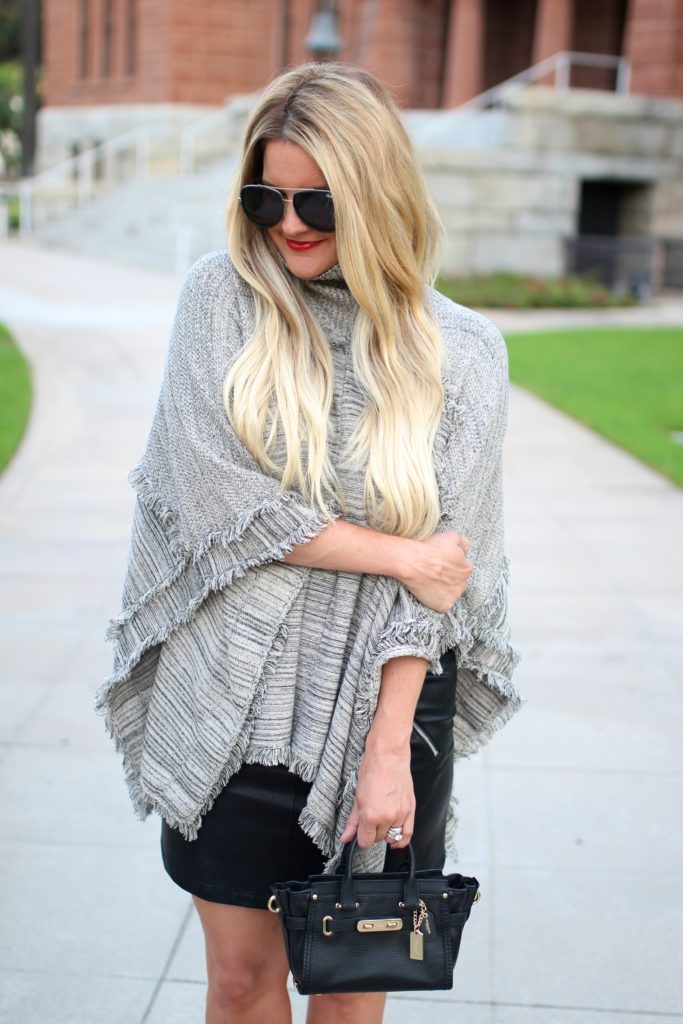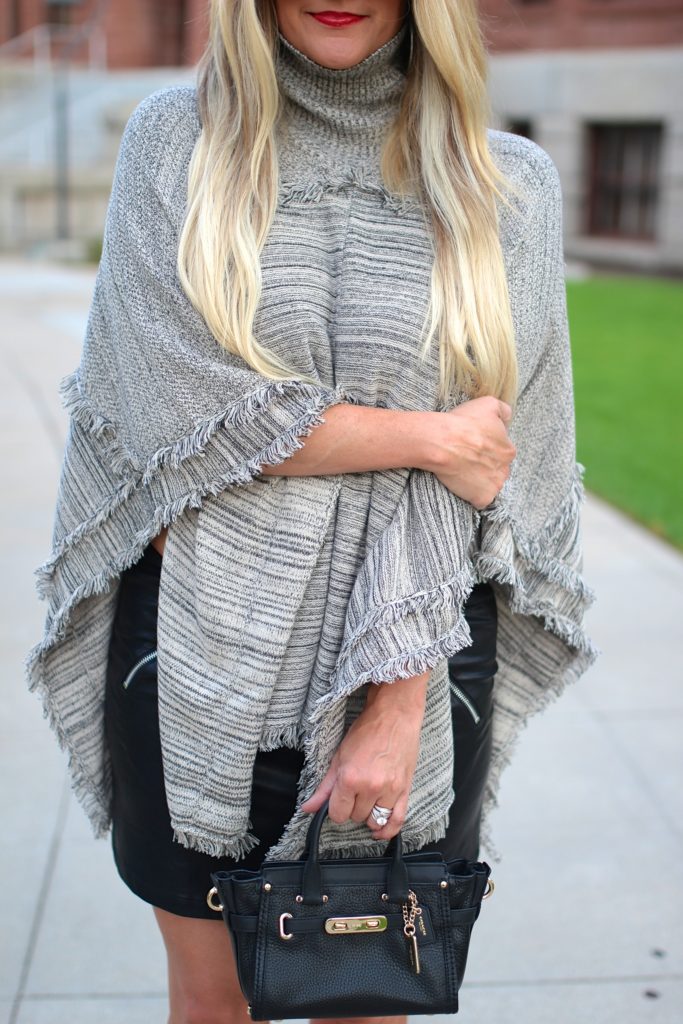 Poncho: Michael Stars | Skirt: Urban Outfitters | Booties: Forever 21 | Glasses: Quay | Bag: Coach
I LOVE a good fall date night. I live for them! It gives me a reason to bust out the leather skirt and booties, and nothing could make me happier! The Hubbs and I thought it would be fun to come up with a list of fun date night ideas to get you in that cozy fall mood – so here goes!
* Have a romantic bonfire at the beach.
* Tailgate at your city's football game.
* Spend the night carving pumpkins (bonus points if you hit up the punkie patch together first!).
* Take a weekend drive to discover all of the gorgeous changing colors (he actually said motorcycle ride, but I changed it) 🙂
* Spend the night watching spooky Halloween movies.
* Sip cider by the fireplace.
Do you all have a favorite fall activity that you do with your significant other? We'd love to hear! Have a great weekend!- xo