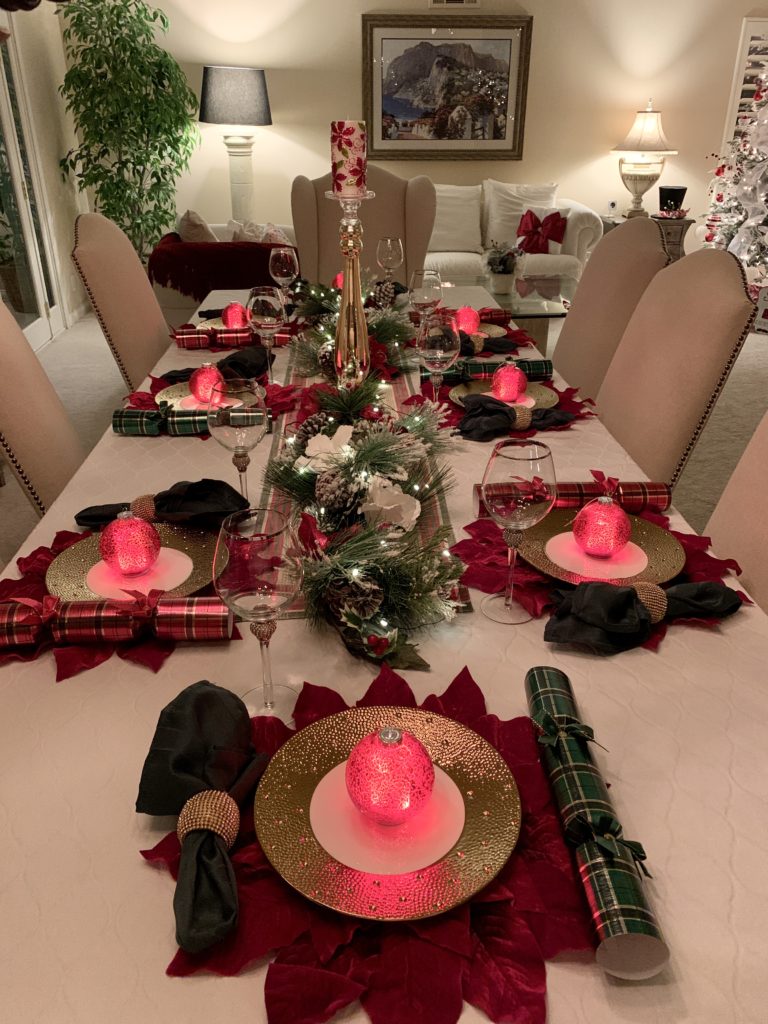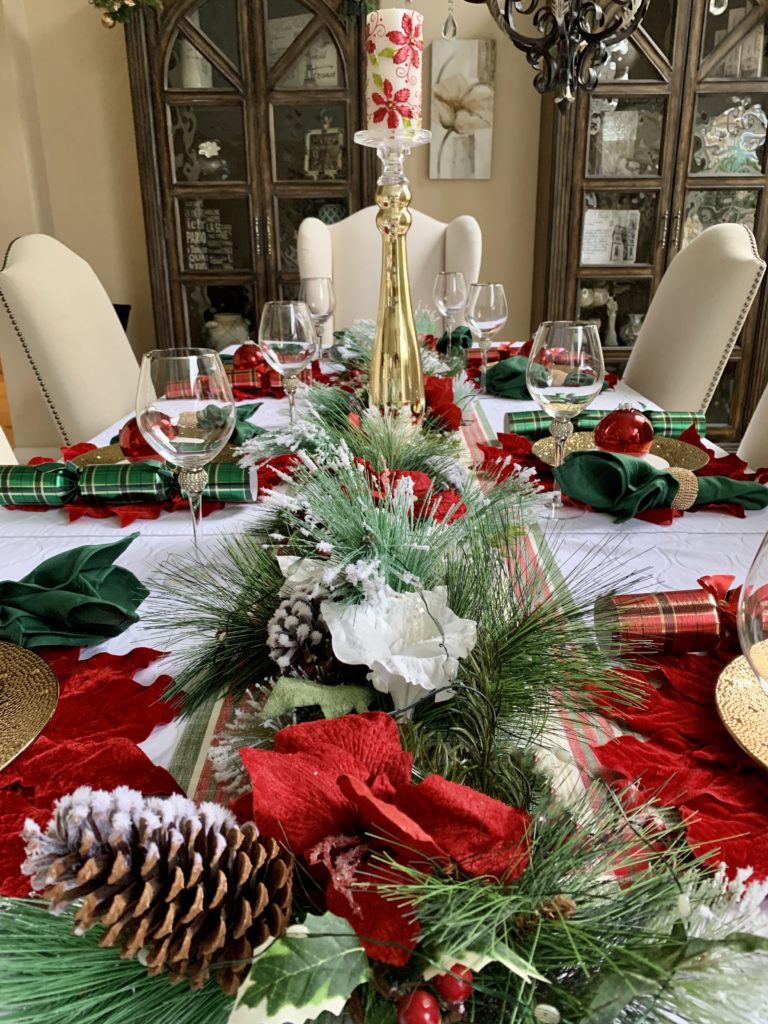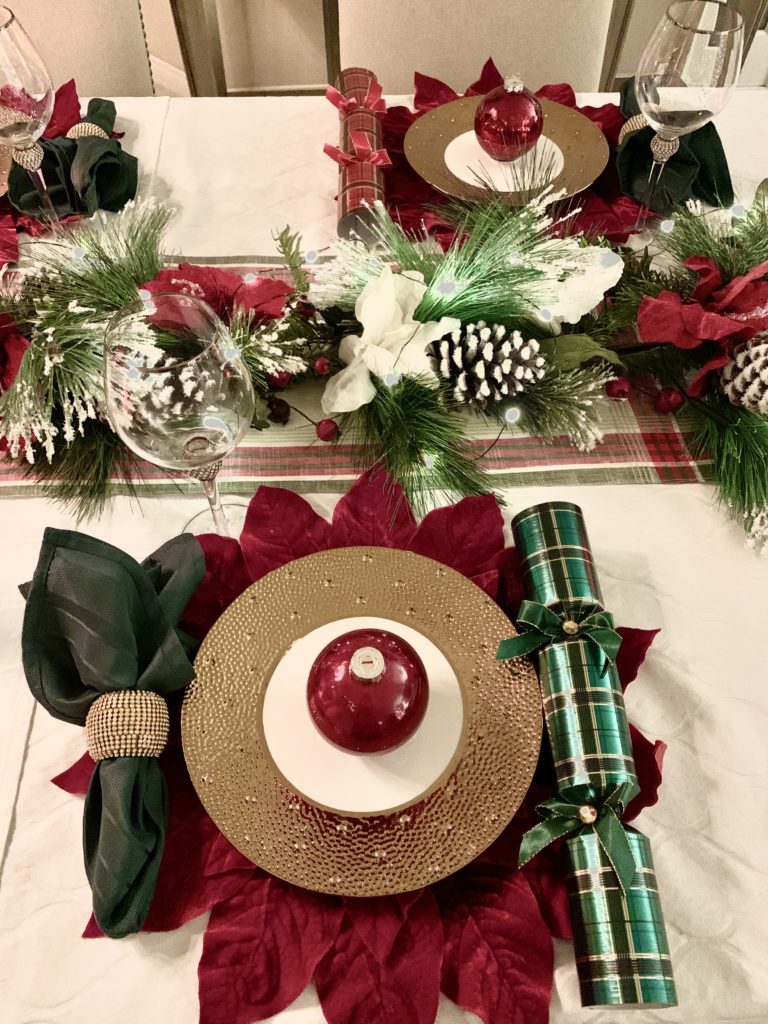 placemat//ornaments//napkin//wine glass//napkin ring//crackers//candle
Last weekend we held our annual Cunningham Christmas party, and while I didn't get around to photographing the entire house, I did want to share this years tablescape with you guys!
In years past, I've always stuck to a red and white color scheme, so this year I wanted to go total "Christmas" and switch it to reds and greens. It had a very Hallmark movie feel to it! I loved adding these illuminated ornaments to each plate too. They are so cool! They made the table that much more warm & glowy.
Thanks for reading and I hope you enjoy this last weekend before Christmas. We are sooooooo close now!
XO