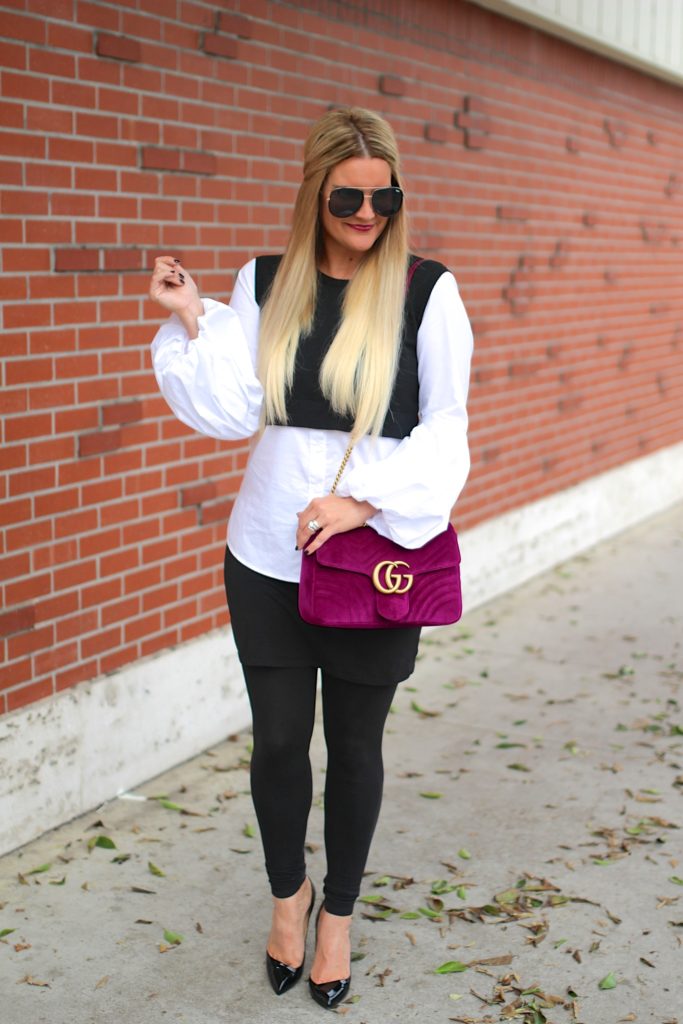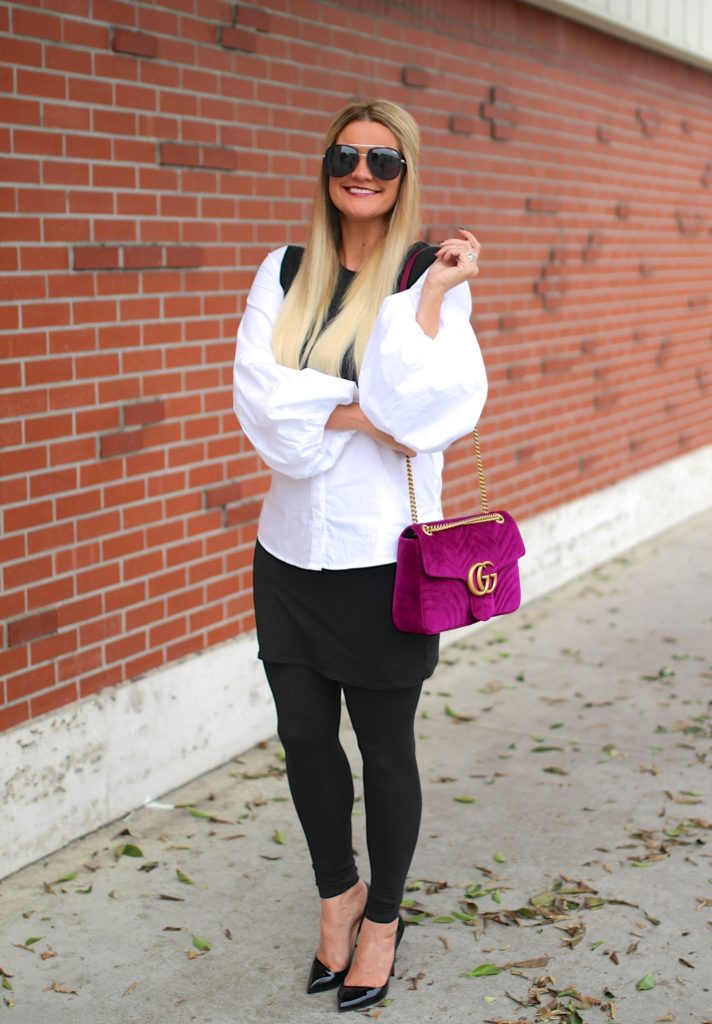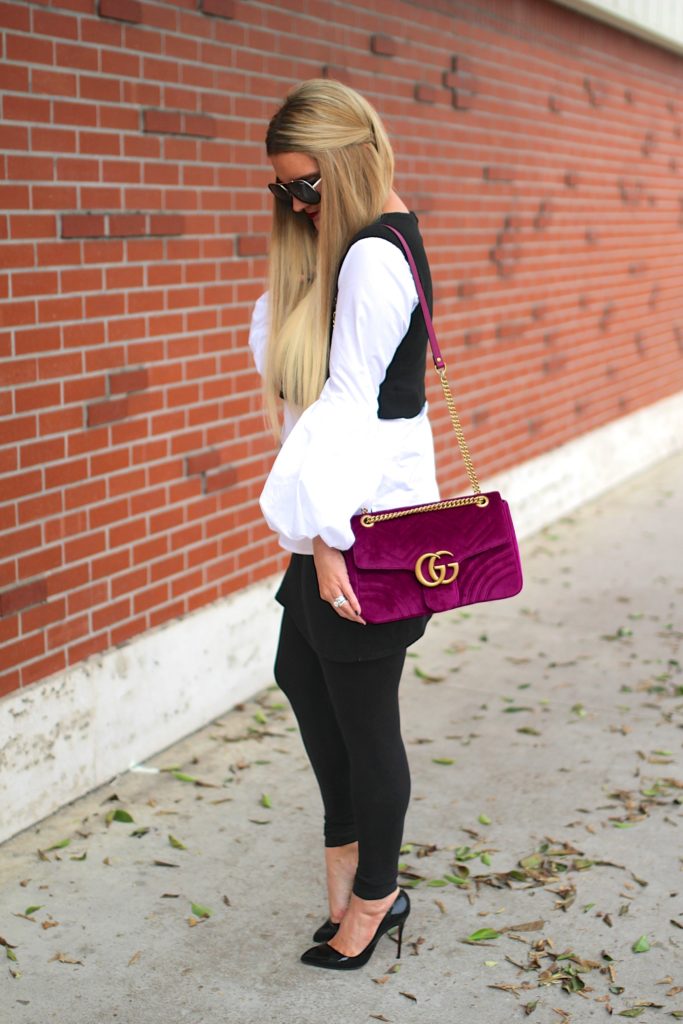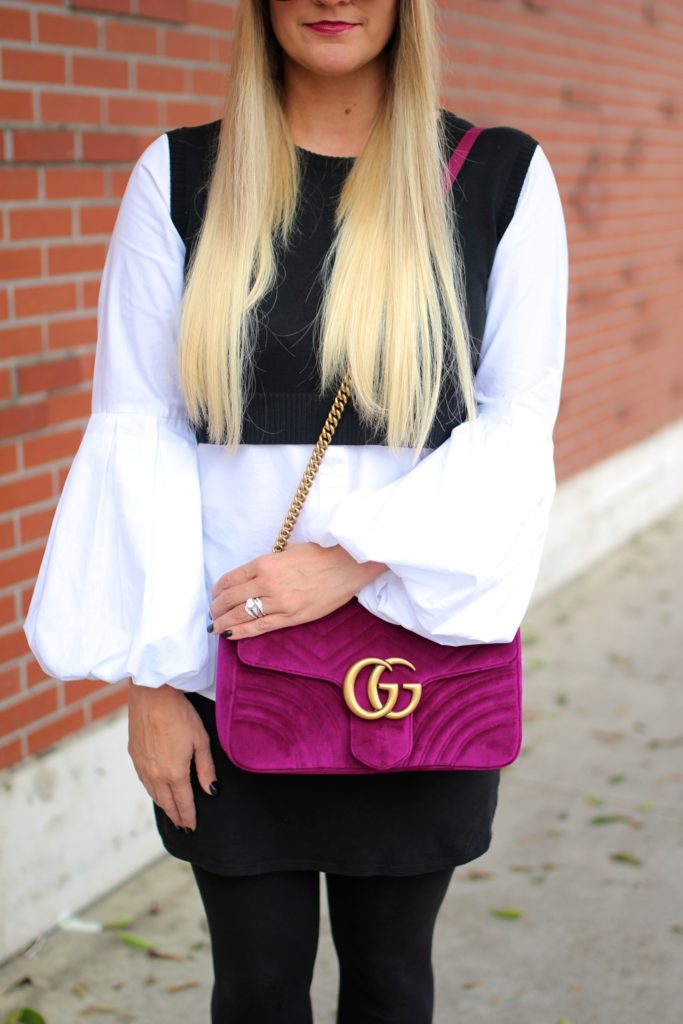 Top: Anthropologie | Skirted Leggings: old (similar) | Heels: Loubition | Glasses: Quay | Bag: Gucci
One of my favorite Instagram memes goes something like this: "I never understood why we get so dressed up for Thanksgiving and don't go anywhere…just walking around the kitchen fly as hell".
All I have to say is: YES HONEY, YES! Bring on the fur, sequins and anything else us ladies wanna wear that day. Like this overly obnoxious puffy sleeve blouse, perhaps? You know me; the bigger the sleeve the better! For some reason, a black and white combo like this always reminds me of Thanksgiving. Thinking about it, I wore something similar to this last year. I guess if it aint broke, don't fix it!
Have a great weekend, see you Monday!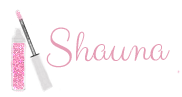 Top: Walmart | Leggings: Free People | Jacket: BlankNYC | Booties: Charlotte Russe | Scarf: old (similar) | Glasses: Quay
Scarf weather is in full force and I have been seriously getting into the spirit (and so has my shopping cart!). I knew it would be pretty cold while we were in the mountains, so being bundled up was priority on my agenda. This oversized scarf is from last year, but Nordstrom has almost and identical one in stock now. Another one of my scarf go-to spots is always Asos. They are king of all scarves large and in charge!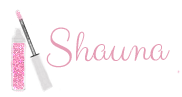 Wrap Coat: old (similar) | Sweater: H&M | Pants: INC | Heels: Call it Spring | Beanie: old (similar) | Glasses: Tom Ford | Bag: sold out (similar)
Layering is all about pairing different types of clothes together to create one cozy, bundled up, thrown together look that seems effortless. Fall is the perfect season for layering because it's usually cooler in the morning with temps rising in the afternoon. Lucky for me, it stayed consistently cold while we were in the mountains. Nothing makes me happier than having a reason to bust out the beanies and cozy wraps! 
This weekend is Veteran's Day, so I just wanted to take a moment to give a big thank you to the brave men and women who have served for our freedom. Something we so often take for granted, but we all know that freedom isn't free. **Little known fact: My Husband is an Air Force Veteran, who received a Purple Heart for being wounded in combat during his last tour of Iraq. I'm so proud of him not only on patriotic holidays of course, but every day for his courage and bravery! ♥♥
Love to you all! Have a great weekend!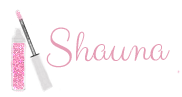 Cape: Lavish Alice | Top: old (similar) | Skirt: old (similar) | Boots: Forever 21 | Glasses: Quay | Bag: Gucci
Say hello to one of my favorite fall pieces, this cozy cape that I grabbed from Lavish Alice. I love that it adds instant glamour to an outfit, even in something "casual" like a wrap blouse and skirt. When dressed up, it's taken to a whole other level!
As much as I love the cape, I'm pretty sure the bag steals the show. The reality is, I went back and forth a million times on it because since it's velvet, I knew it would only be used as a fall/winter accessory…but I'm so glad I bit the bullet and got it. There was a special meaning behind purchasing it too, which makes it all the more special to me. 
Have a wonderful week! Thank you so much for stopping by! -xo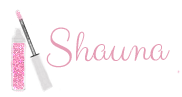 Vest: old (similar) | Sweater: H&M | Skirtted Leggings: QVC | Booties: Charlotte Russe | Glasses: Quay | Beanie: old (similar) 
I'm not sure why these photos have a blue tint to them. It makes me sad and frustrated because I can't figure out why it happened or how to fix them. The colors were SO pretty and SO bright that day too!
We escaped the heat last week and drove up the mountain to Big Bear Lake to enjoy the cooler air and fall colors. While it was in the 80's at home, we were loving the cooler temps in the 30's and 40's! You don't know how excited I was to see the snowflake next to the temperature gage in the car. LOL. It's the little things!
Have a great weekend!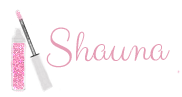 Top: ILY Couture | Jacket: BlankNYC | Denim: Guess | Boots: Forever 21 | Glasses: Quay | Beanie: old (similar)
Happy almost Halloween, guys! What are your plans for the big night? I feel like we've been celebrating all month on this end, between the decorating, pumpkin patch trips and dressing up for Disneyland's Halloween Haunt last week…I just love it! We will be home giving out king sized candy bars to the kiddos tomorrow (yes, we are that house). We always have scary music and a fog machine at the door to make it extra spooky too!
Wishing you all a safe & fun night! Thanks for reading!