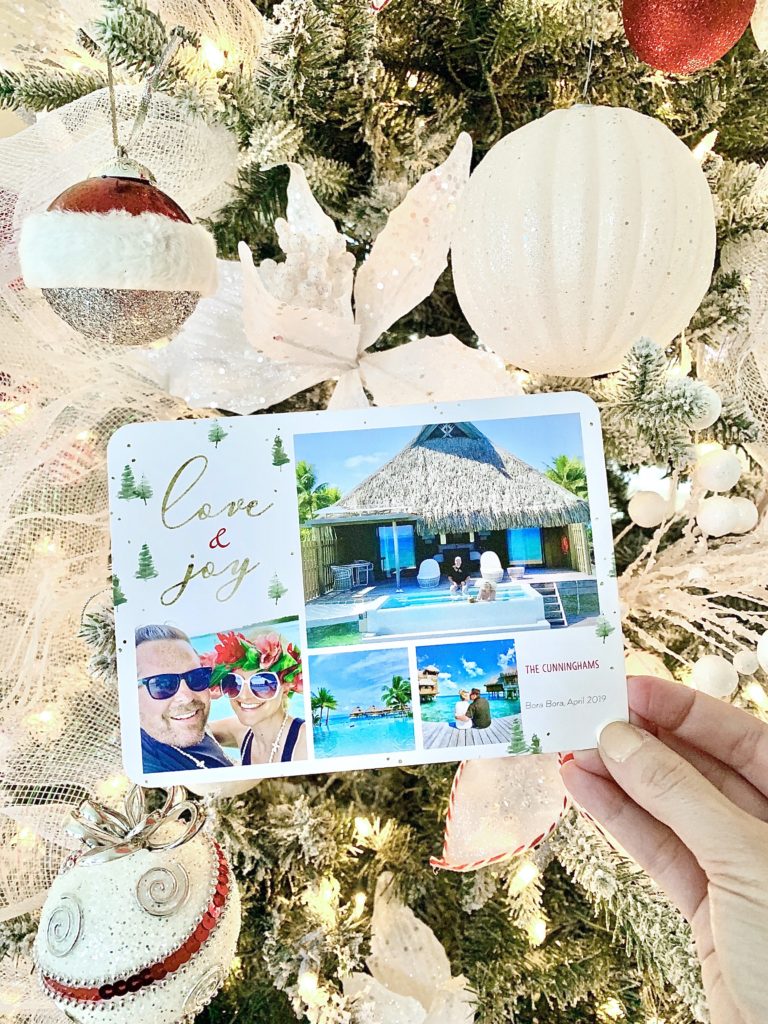 Merry Christmas to everyone celebrating this week! 
I hope you're spending these days slowing down, soaking up some relaxation time with friends or family, and appreciating all of the things that 2019 has brought you this year. 
Peace and blessings to each and every one of you, and thank YOU so much for your support and feedback over the years. You are a huge part of my story and passion and I can't thank you enough.
From the bottom of my heart, love you love you!!
XOXO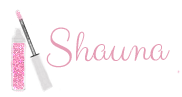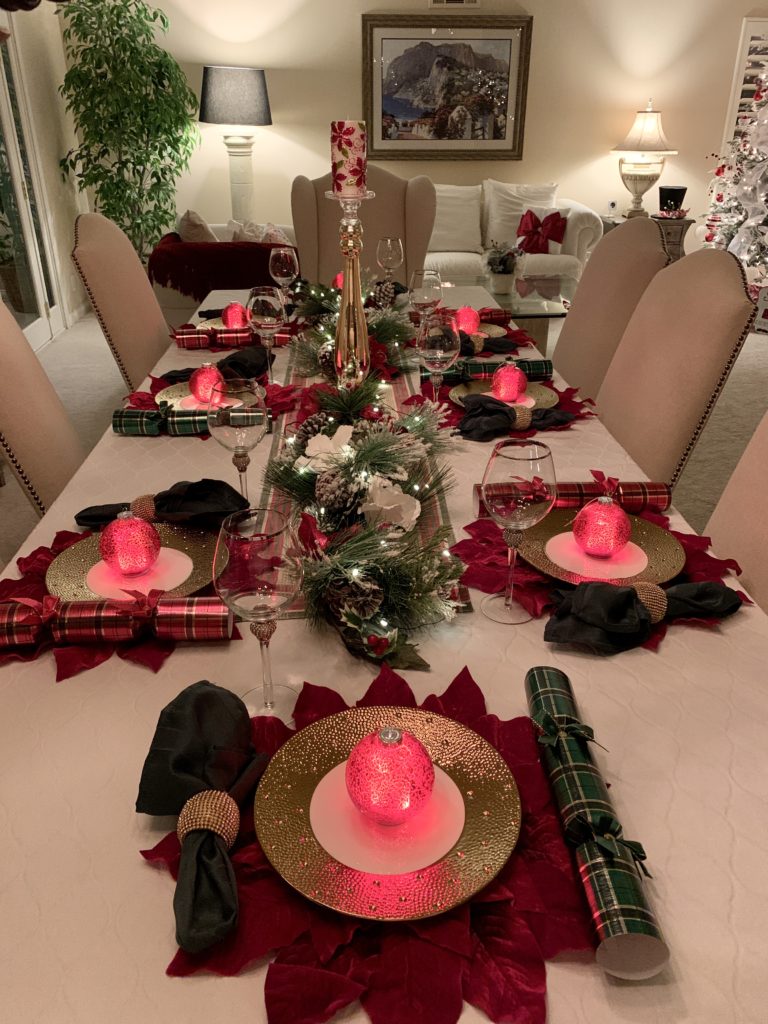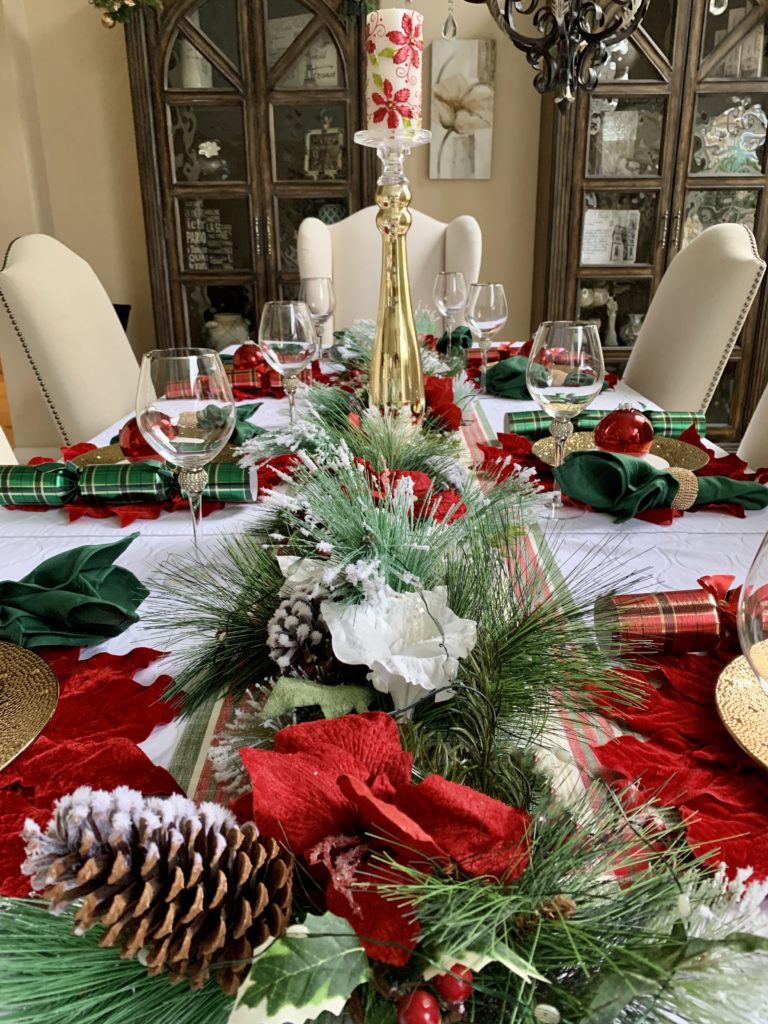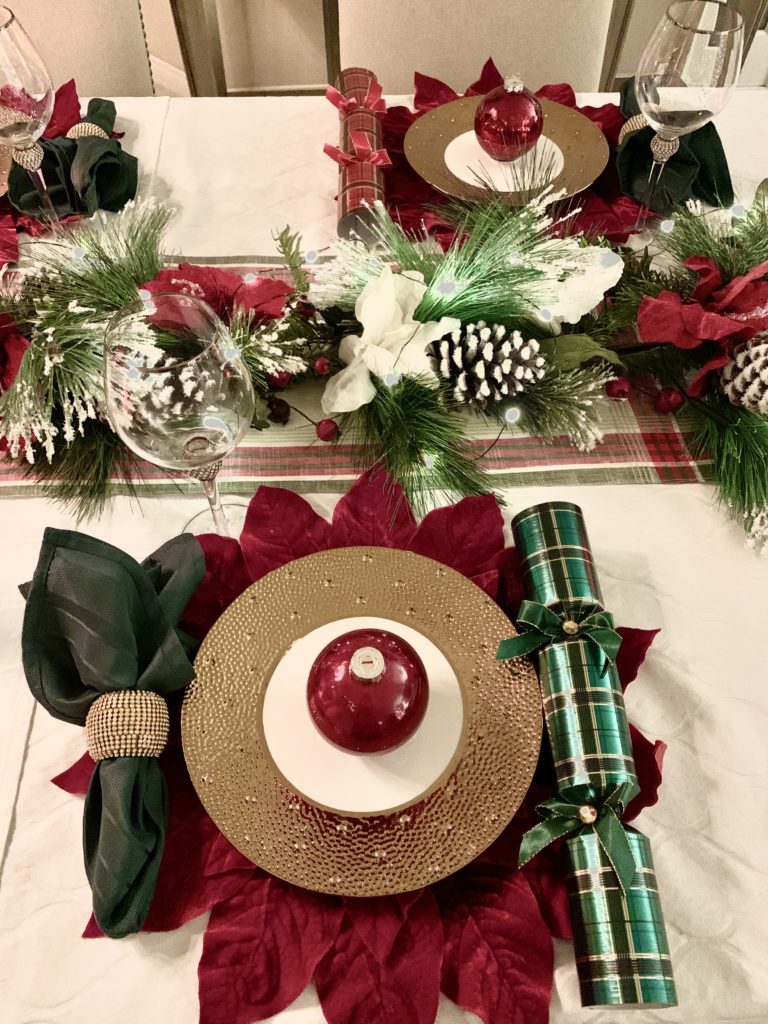 placemat//ornaments//napkin//wine glass//napkin ring//crackers//candle
Last weekend we held our annual Cunningham Christmas party, and while I didn't get around to photographing the entire house, I did want to share this years tablescape with you guys!
In years past, I've always stuck to a red and white color scheme, so this year I wanted to go total "Christmas" and switch it to reds and greens. It had a very Hallmark movie feel to it! I loved adding these illuminated ornaments to each plate too. They are so cool! They made the table that much more warm & glowy.
Thanks for reading and I hope you enjoy this last weekend before Christmas. We are sooooooo close now!
XO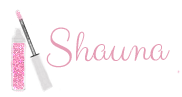 Blazer: Nordstrom | Top: old | Leggings: Macy's | Boots: Forever 21 | Glasses: Quay | Bag: Chanel
Black can be anything but basic. 
While admittedly my closet is completely bursting with color, I'm always on the hunt to add black pieces to my wardrobe – as long as they are unique and special. My latest find was this incredibly chic blazer, created by my all-time favorite fashionista Blair Eadie, of the blog Atlantic-Pacific. I instantly loved this piece because it provides the perfect finishing tough and adds a quirky twist to an otherwise normal black look! xxoo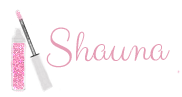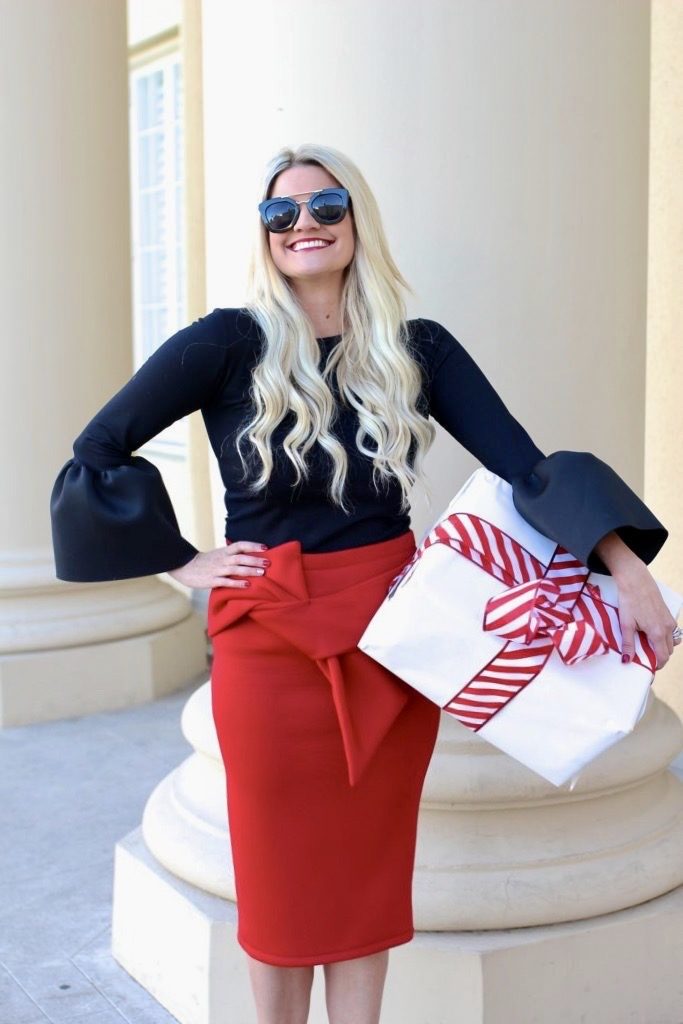 ♥ Black bell sleeve top here
♥ Most outrageous Christmas light displays of all time (so fun!)
♥ What to drink when dealing with holiday after-dinner bloat
♥ Asking Santa for this faux fur coat (hello Valentine's Day!)
♥ Holiday cookies outside of the box
♥ Wishing I had time to order this skirt before our Christmas party this weekend
♥ Bad Santa cocktail
♥ On the blog this time last year
Happy Weekend!! xoxo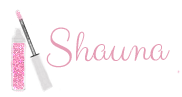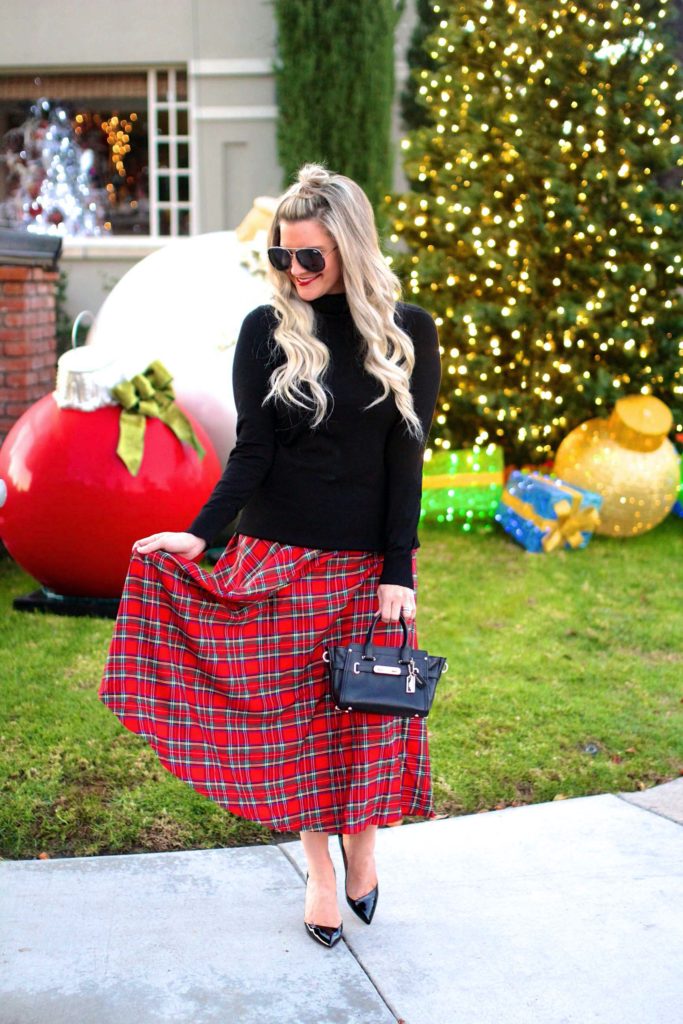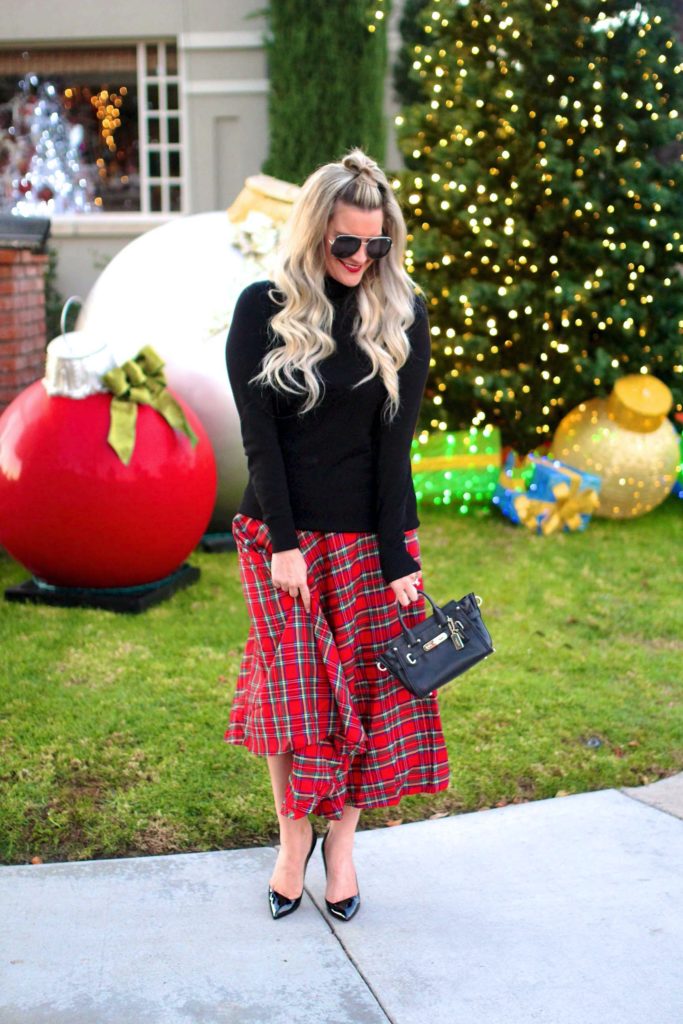 Top: Target | Skirt: Akira | Heels: Louboutin | Glasses: Quay | Bag: Coach
What's the first thing that comes to mind when you think of tartan? Christmas! It's almost impossible to think of plaids and not associate them with holiday dressing. It always reminds me of something a little girl would wear in her family portrait on a Christmas card (in fact, I'm pretty sure I own that picture from my own past – hehe!).
Hope you're all enjoying the holiday season! We're hosting our Christmas party this weekend, so we'll be running around this week getting ready for that. So much work, but so much fun!
Thanks for reading!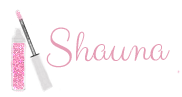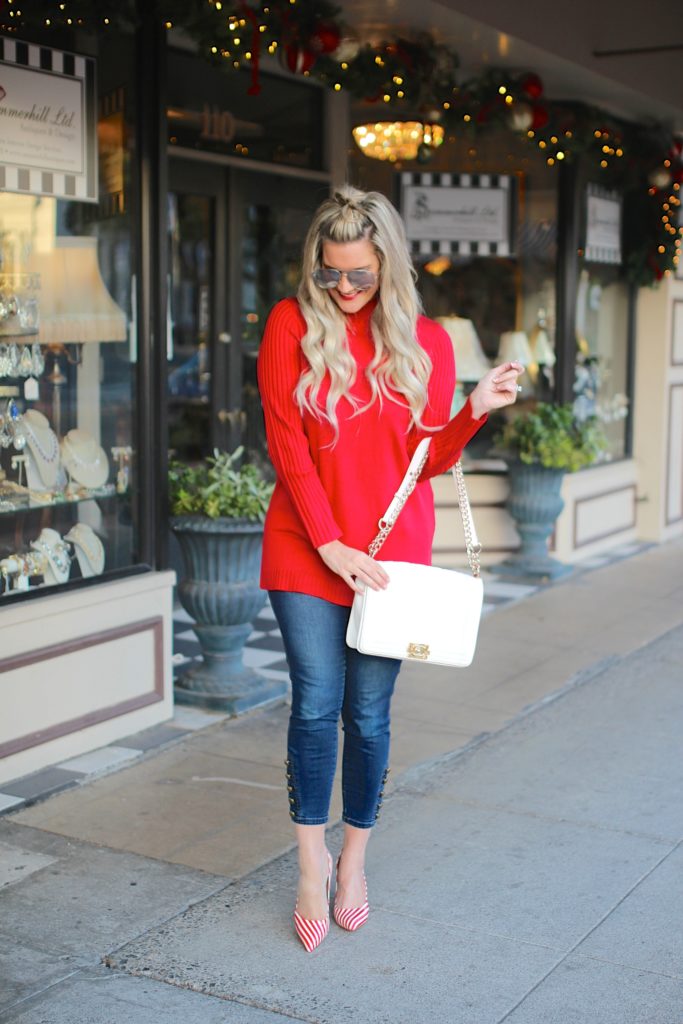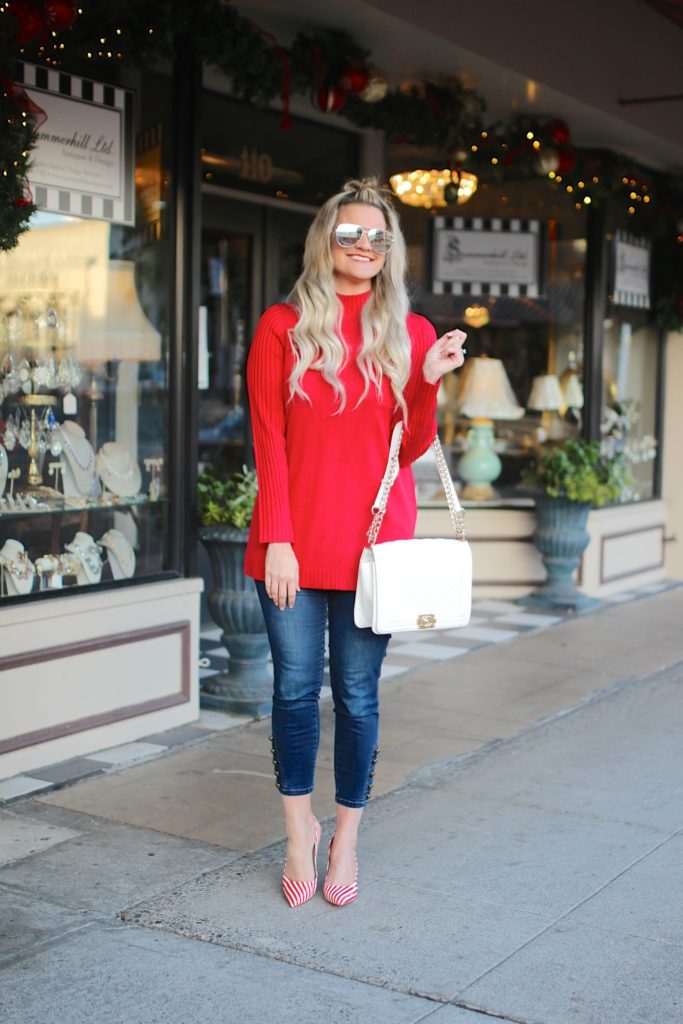 Sweater: Macy's | Denim: old | Shoes: Amazon | Glasses: Quay | Bag: Chanel
I always love a good pop of red come Christmas time. It's the one time of year I wear it the most and then question why I don't wear it more often.
And what better way to finish off your holiday look than with theeeee most festive heels! I'm such a lover of all things candy cane (it's even our tree's theme). So when I saw these pumps, I knew I had to grab them. And if candy cane stripes aren't your thing, these shoes come in TWENTY ONE different patterns and colors.
Thank you for reading and I hope you have a great weekend! It's going to be another rainy one here, so I'm going to cuddle with the pup and enjoy every second of it! -xo