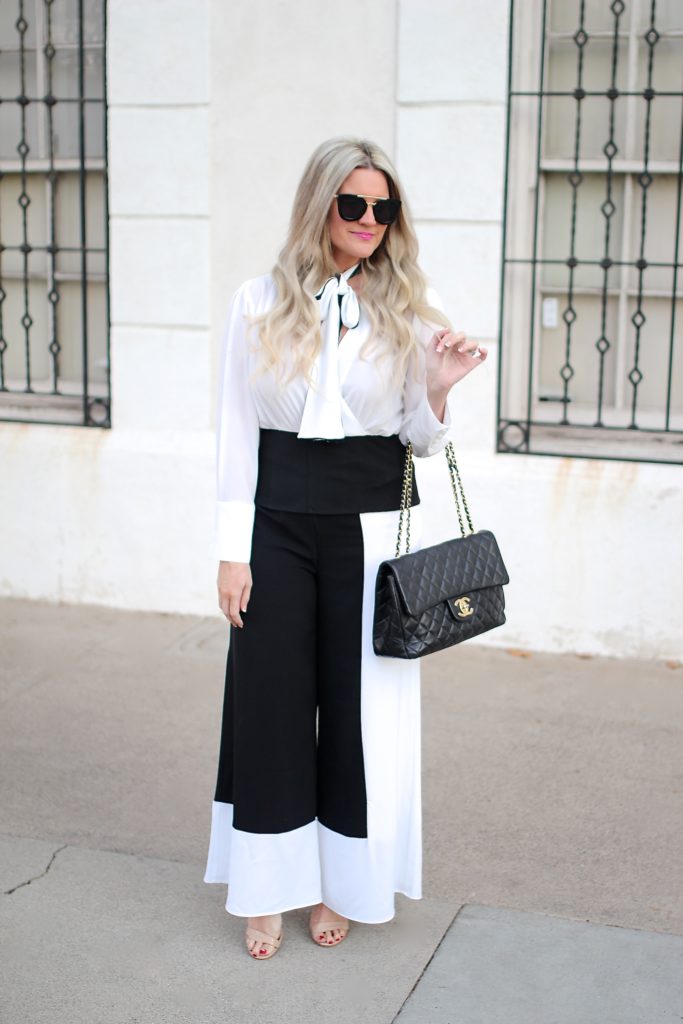 Top: Ny&Co | Bottoms: Ny&Co | Glasses: Prada | Bag: Chanel
I always love when an outfit looks like a jumpsuit, but really is a 2-piece set. I loved these colorblock wide legs pants, and when I discovered there was a wrap blouse to match, I couldn't resist! 
I also wanted to say a big thank you to everyone for your sweet comments on my post last week, where I penned my love letter to fashion (here). I loved reading all of your comments, and if you can leave this blog with a little fashion inspiration, then my job here is done.
You all make this blog so much fun, and I appreciate every single one of you! 
Thanks for reading!