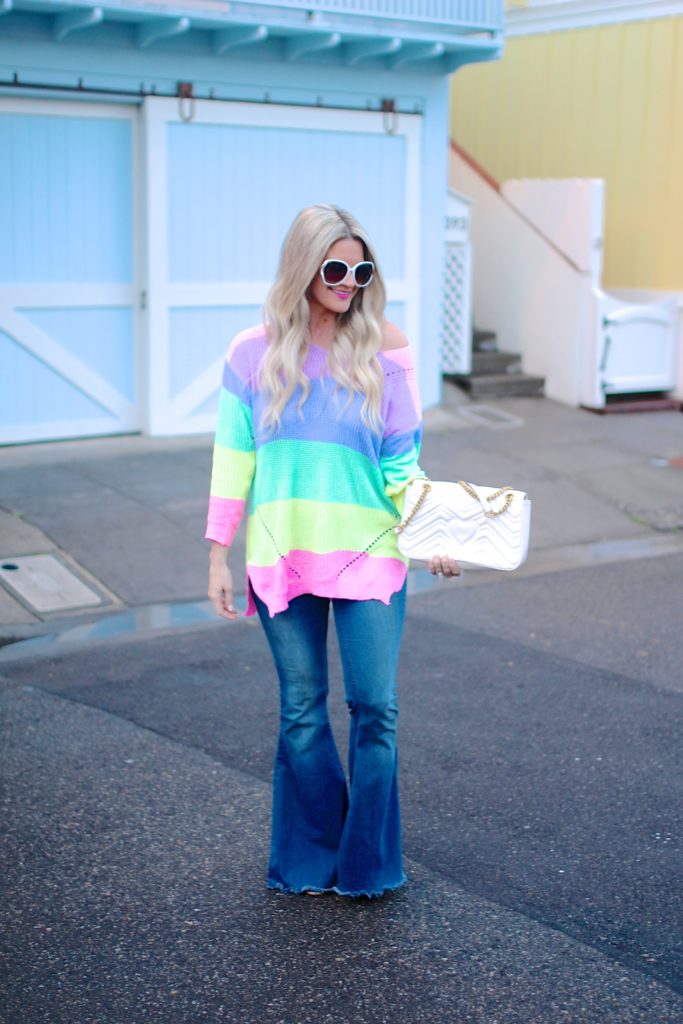 Sweater: Shein | Denim: Red Dress Boutique | Glasses: old | Bag: Gucci
Never in 6 years of blogging did I think I'd be using the word "quarantine" as a blog title 😉
Even though we're all doing our part and staying home, it doesn't mean we can't pick bright & happy colors from our closets! I'm noticing that I still reach for pieces like this sweater because not only is it comfy (and $20!),  but the colors make me smile, and don't we all need extra smiles these days?
Thanks so much for stopping by!
Stay safe (and sane). We got this.
♥