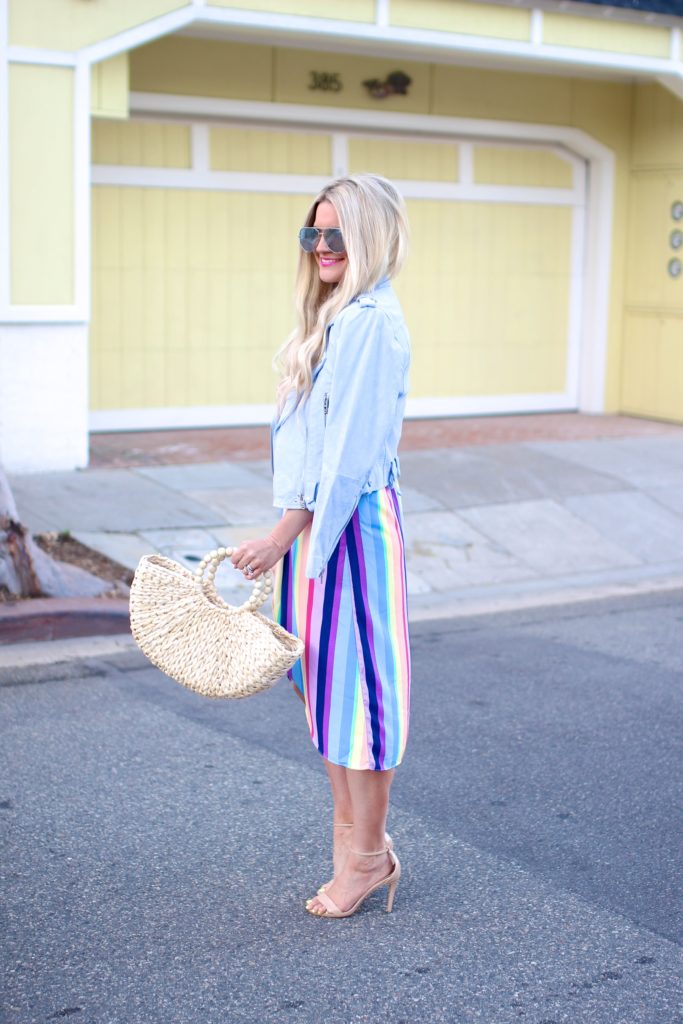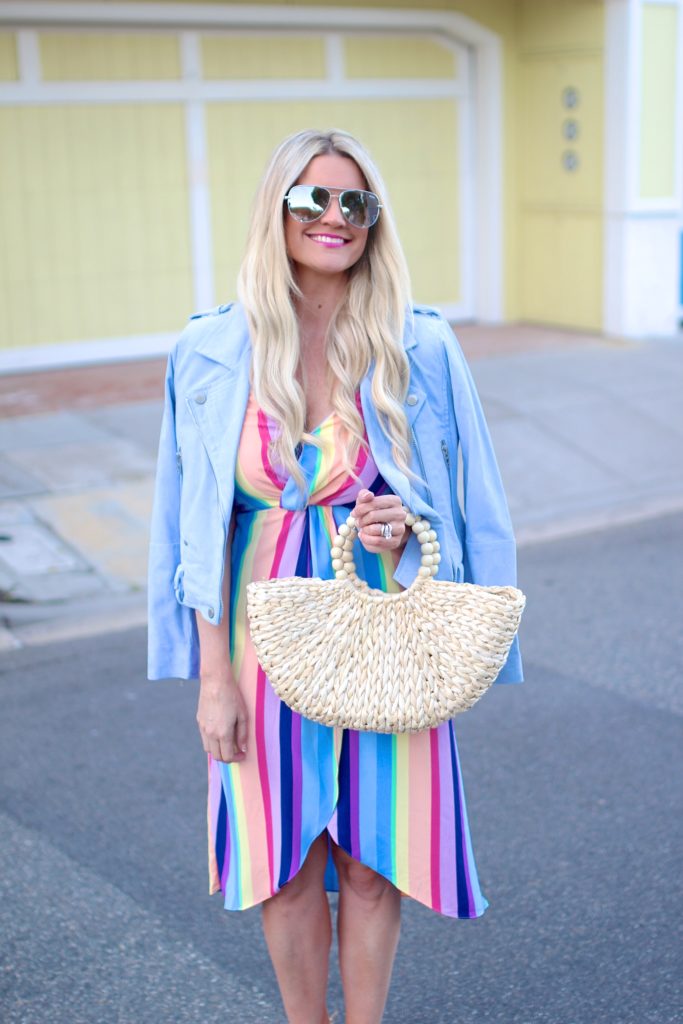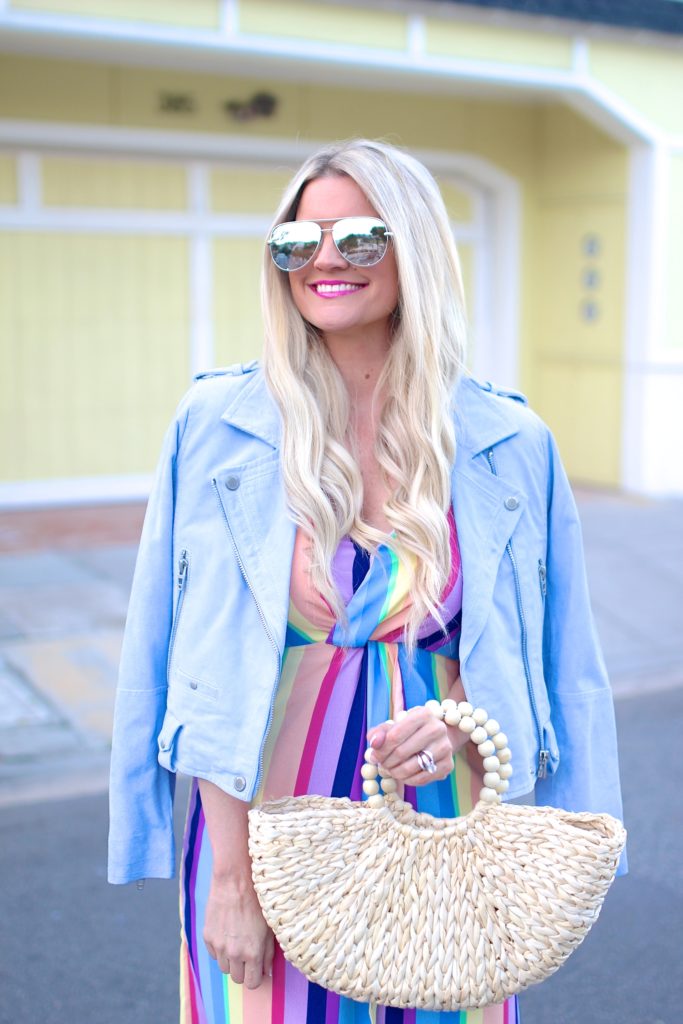 Dress: Vici | Jacket: BlankNYC | Heels: Steve Madden | Bag: old | Glasses: Quay
If you've been on Instagram, shopped in stores or online lately, you've seen that rainbow patterned items are taking the fashion world by storm! And you know me – I'm always down for a good dose of color…especially on a Monday! The vibrant shades of purple, blue, peach, mauve, yellow and mint made this dress so playful & fun!
Hope you guys had a great weekend! I'm just back from Palm Springs with one of my sisters, and it was a fun trip!  Nothing better than a little sister time with unlimited margaritas, right?
Thanks for stopping by!