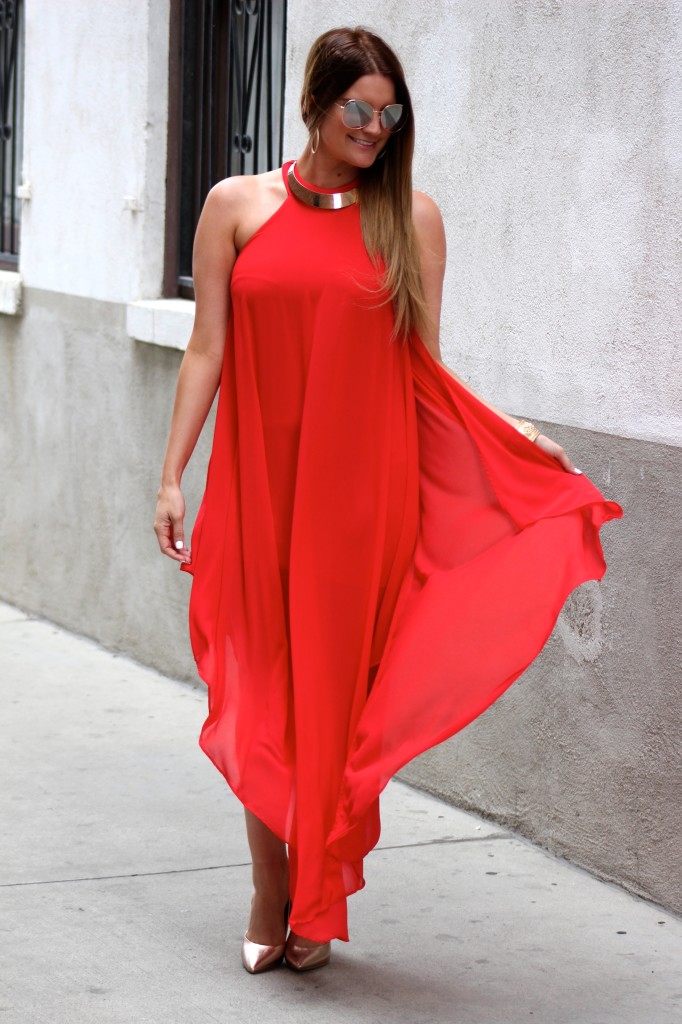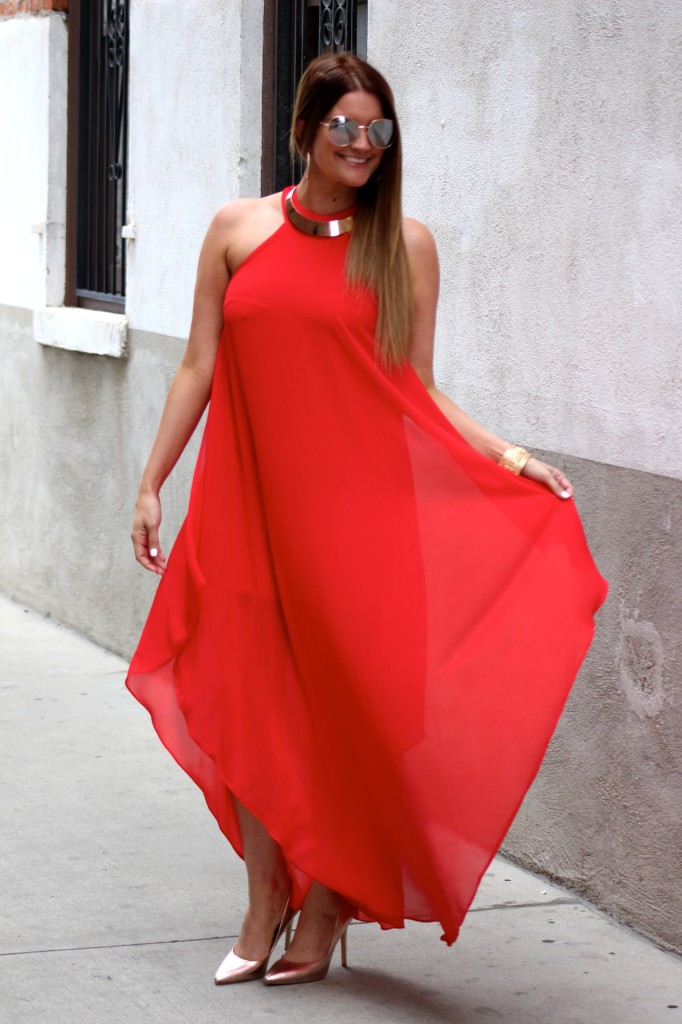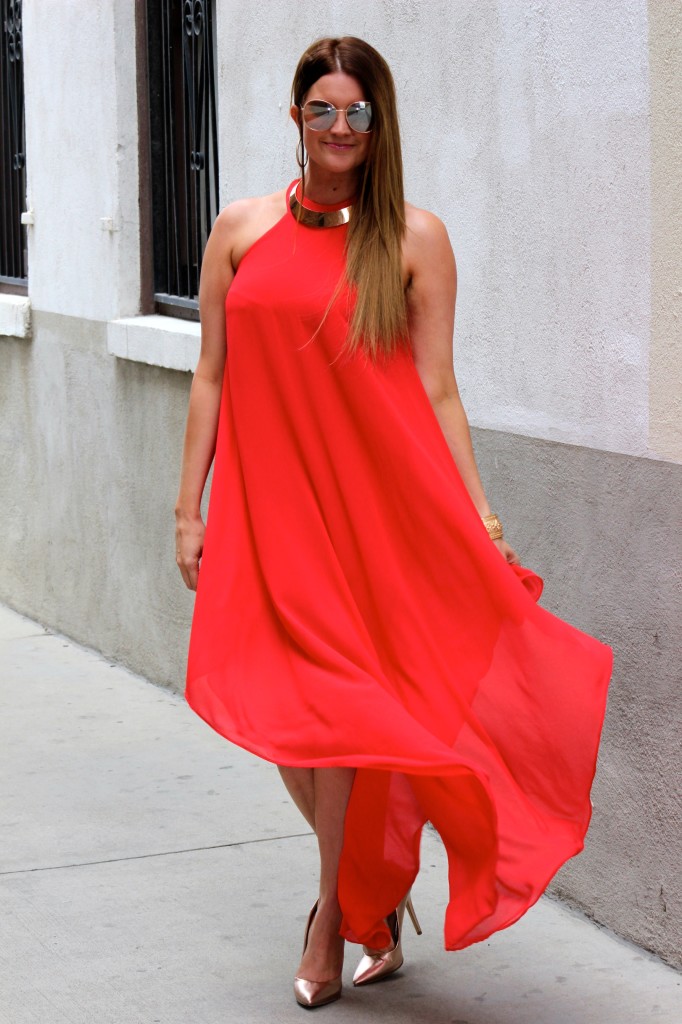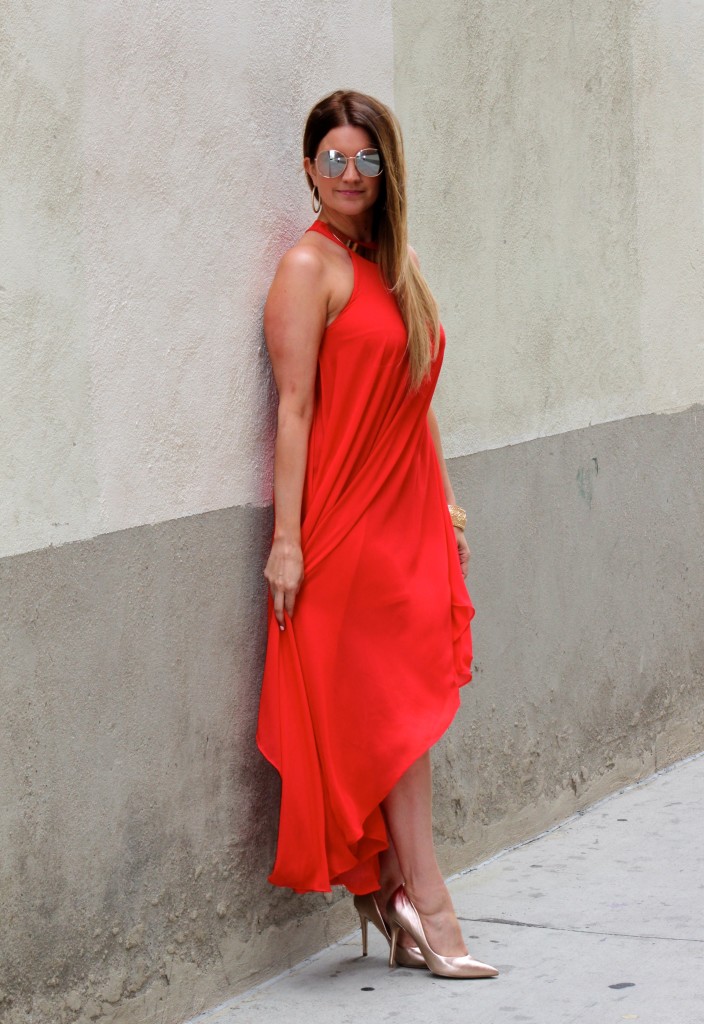 Dress:
Love Culture
| Heels:
Charles David
| Bracelet: old,
similar
| Sunglasses: old    
100 never looked so good!
That's right – today marks my 100th post! I have to admit, I was just going to let this day kind of slide by, until I really started thinking about what an accomplishment it was. I know of some blogs that don't make it past one post. Or blogs that I've followed in the past year that are there one week, and gone the next…
It can be a demanding and challenging hobby to say the least. I've experienced blogger burnout so badly that I thought about quitting that moment because I just felt over it. It takes up a lot of time too; from brainstorming what to wear and consistently keeping a weekly posting schedule, to finding different locations, to dealing with all kinds of issues ( the photos are too dark, we can't get the lighting right, it's too windy, my hair keeps getting stuck in my lipgloss, forgetting my flash, having writers block..etc..). 
But when I look at the finished product, and read all of the positive and uplifting comments each week, it makes every challenge worth it! And the truth is, I LOVE doing this, and couldn't imagine not having it as part of my life anymore!  So from the bottom of my heart, thank you all for your overwhelming support. It means so much!! xo-

♥♥♥