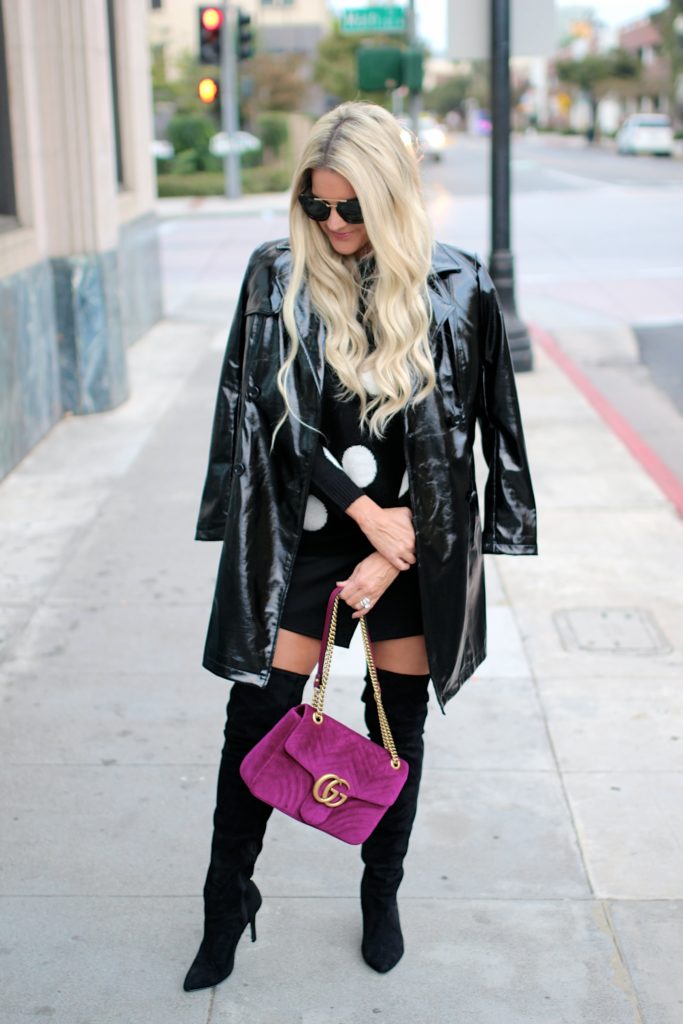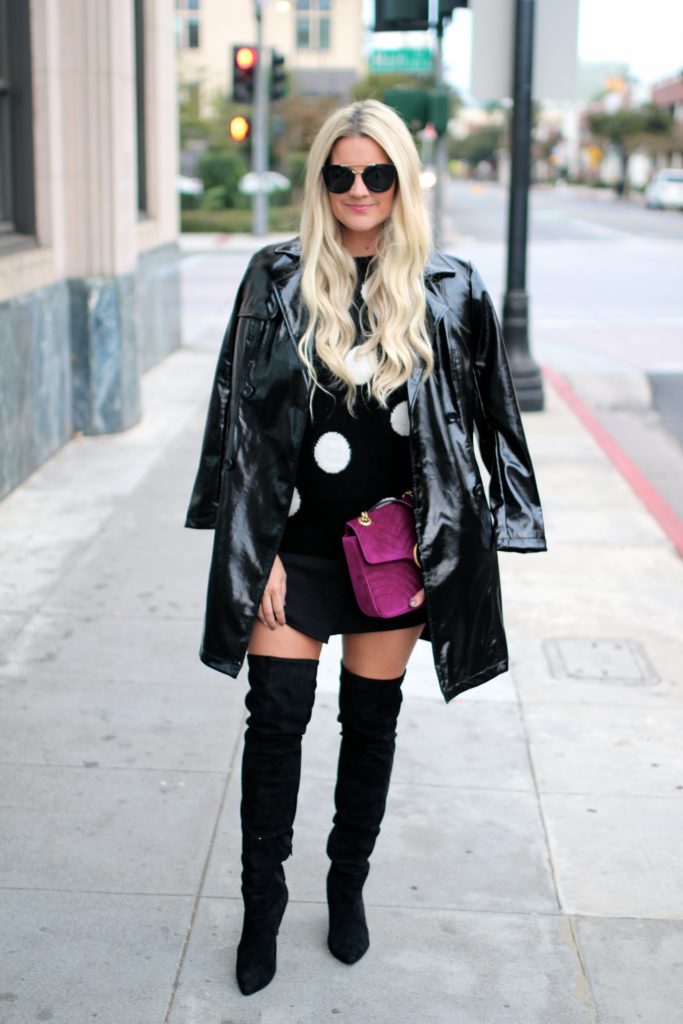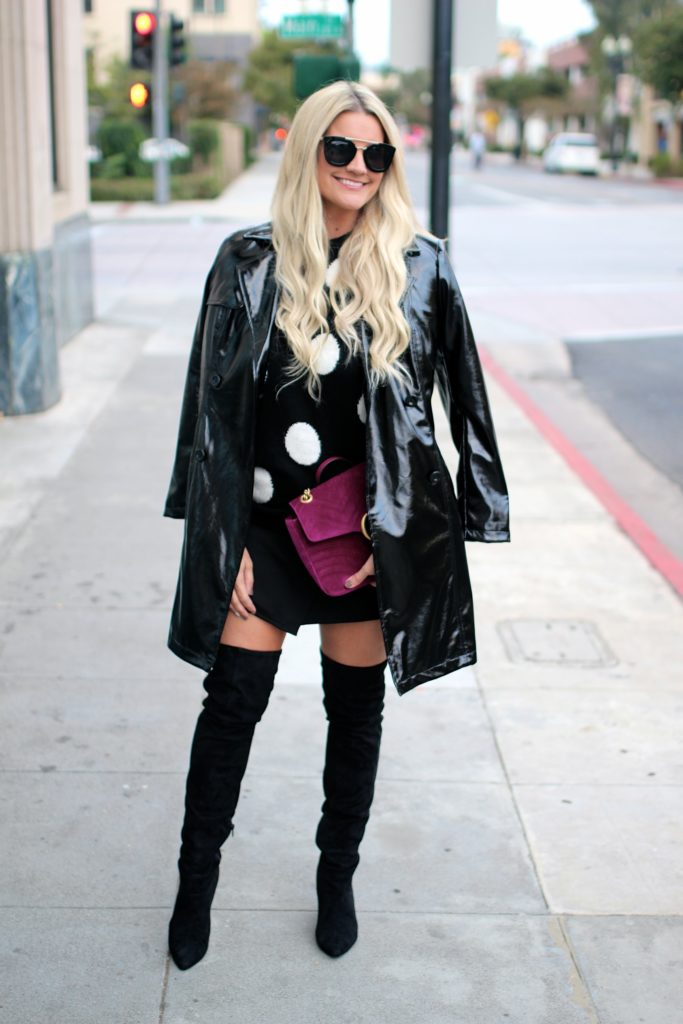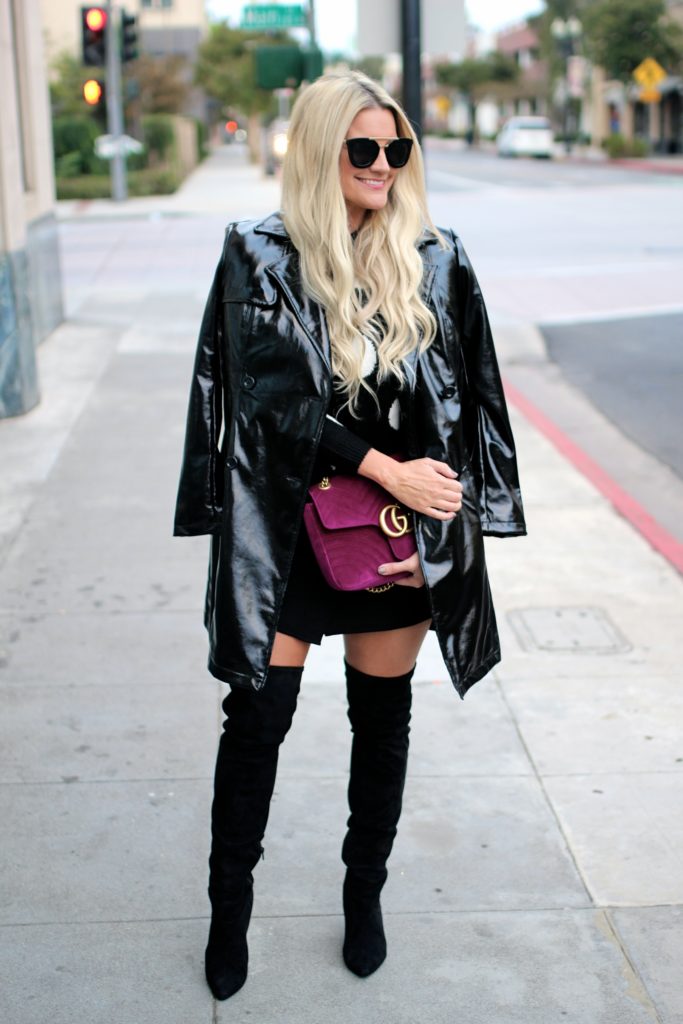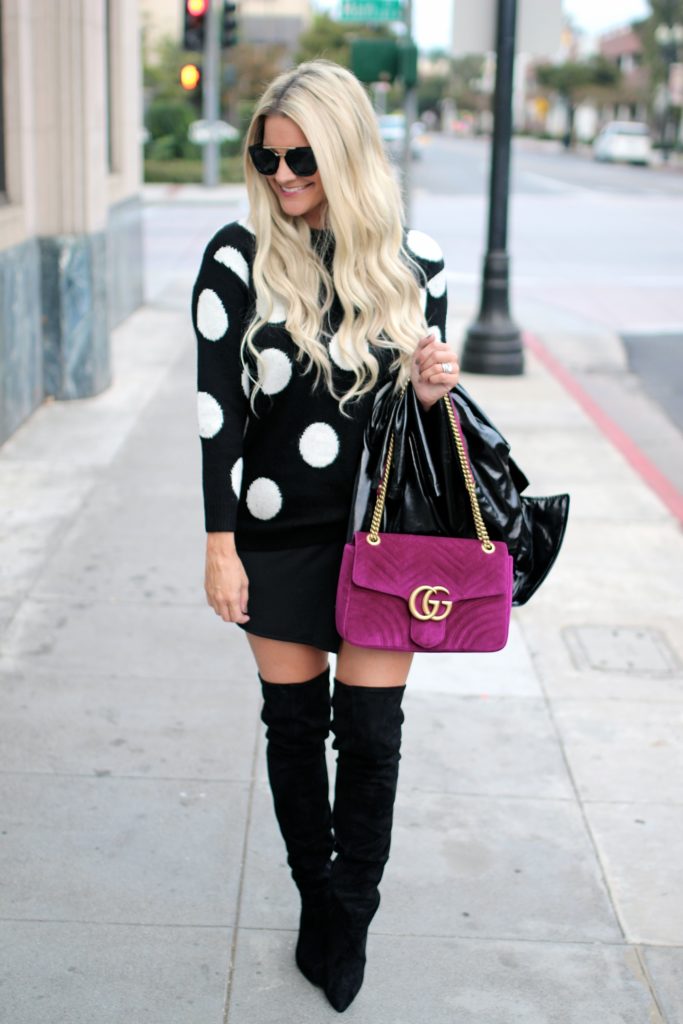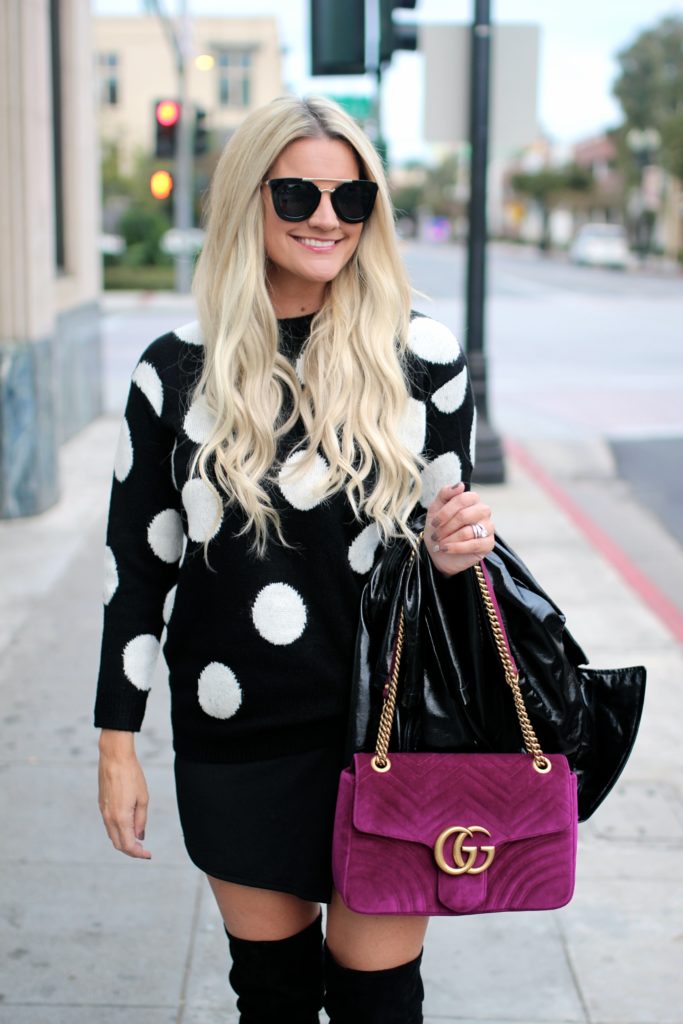 Jacket: Macy's | Sweater: Asos | Skirt: old (similar) | Boots: Forever 21 | Glasses: Prada | Bag: Gucci
Last December I was shopping a crazy after Christmas sale online at Macy's, when I snagged this glossy faux-leather trench for $40. It had been marked down from a way higher price, so by the time I got it, it was basically free! I remember putting it in my shopping cart and thinking "I don't really NEED another trench coat in my closet, but when I feel like it's this cute and on sale for THIS much, I kind of need to buy it, right?" and all thoughts of necessity went right out the window.
Fast forward to a year later and this trench has become one of my favorites in my outerwear closet. It spices up any look and is a full-on showstopper.
$40 bucks well spent if you ask me! ~xo