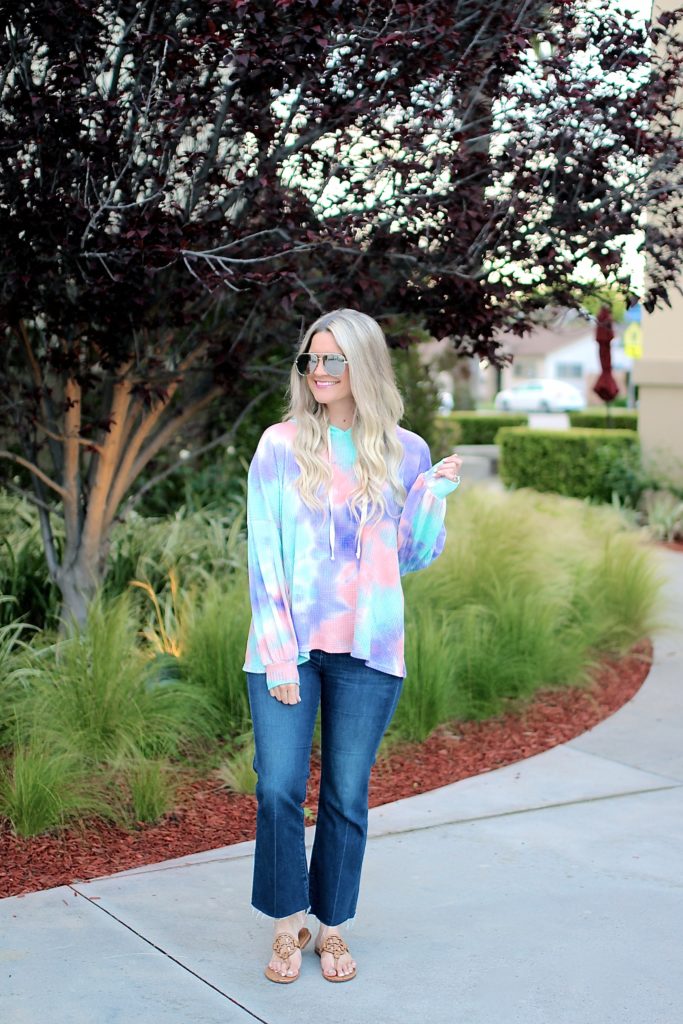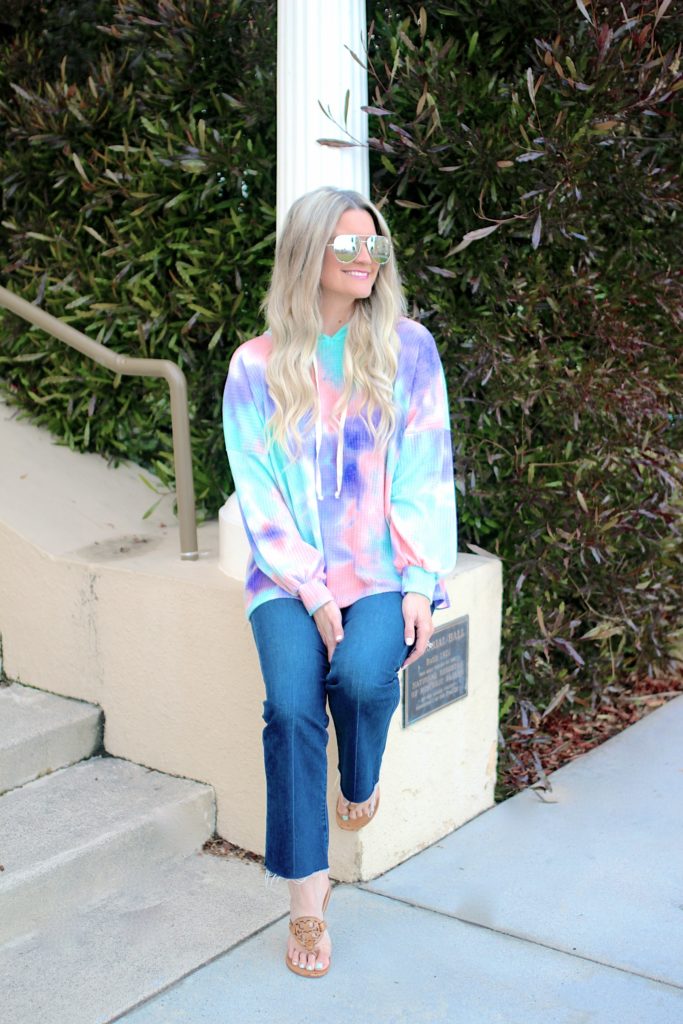 Top: Pink Lily | Denim: old | Glasses: Quay | Sandals: Tory Burch
When it comes to trends, sometimes I'm an early adopter and other times I'm slow to pick it up. Tie dye was one of those trends. I was slow to embrace it and now I love it so much! Especially these days. I guess I'm drawn to the bight and happy colors with a bit of nostalgia. And since we are all so cozy in loungewear these days, this pullover is the best!
How are you feeling about this trend? It's everywhere!
Thanks for stopping by.