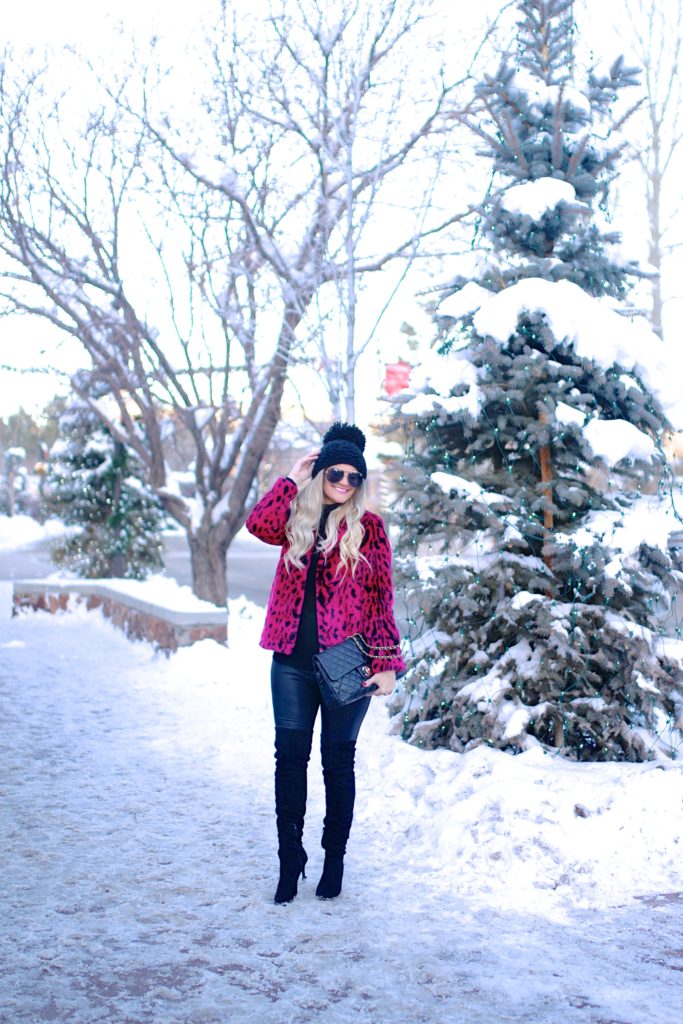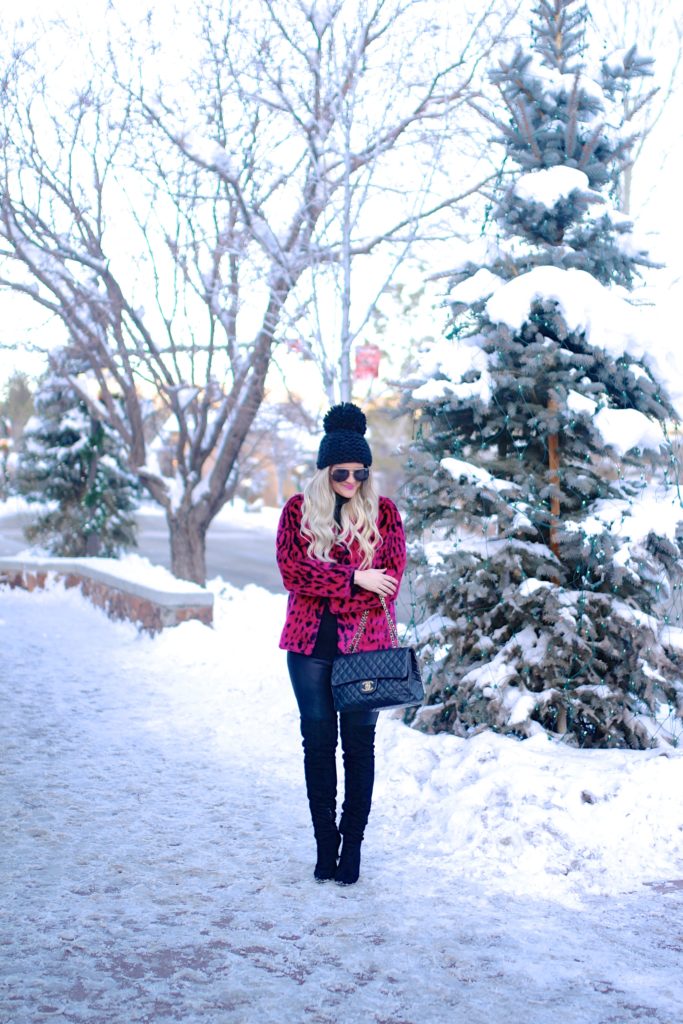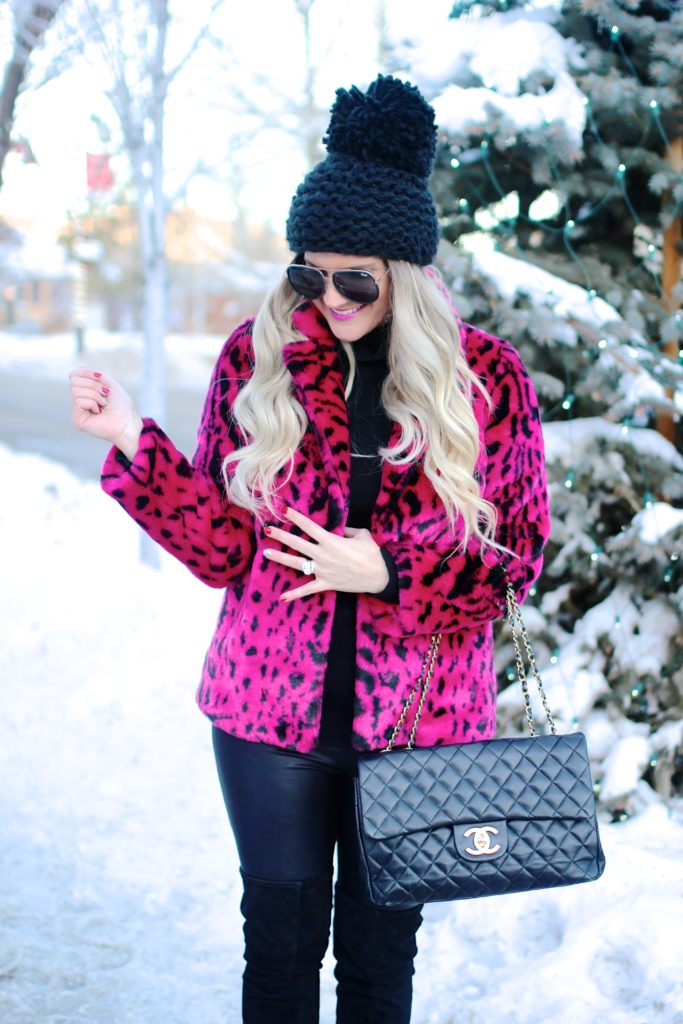 Coat: Revolve | Sweater: H&M | Leggings: Spanx | Boots: Forever 21 | Beanie: old (similar) | Glasses: Quay | Bag: Chanel
Oh, hi!
Don't mind me…I'm just over here serving up some some super practical snow leopard fashion for you 🙂
But really, I love this fun fur so much! While it didn't keep me super warm (oops), you know how much I love a good pop of color all year long…so the coat was definitely coming with.
Thank you guys for reading and happy long weekend!