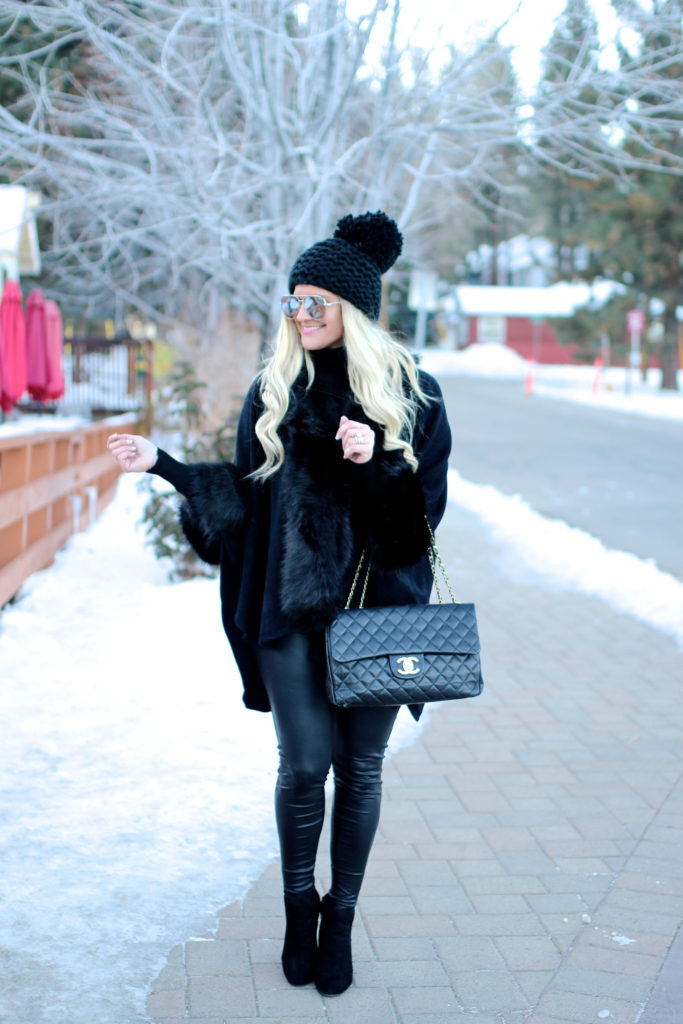 Poncho: Nordstrom Rack | Sweater: Shein | Leggings: Hue | Booties: Lucky Brand | Beanie: BCBG | Glasses: Quay (old)
Did you catch my post last week where I pretty much complained about how cold it was in Big Bear? Well, welcome to the next day where it was even colder…as in FIFTEEN degrees this time, and I decided to wear faux fur and leggings. Smartest girl in the mountains? Not so much. Which is why I had to include that last picture, because OMG – #reallife!
I snagged this poncho from Nordstrom Rack right before we left on the trip. It did keep me keep warm once we were inside, so I guess it worked out OK in the end that I packed it. I mean…frostbite is cool, right? Seriously, the sacrifices we make for fashion!
Thanks for reading and hope you all had a lovely weekend!