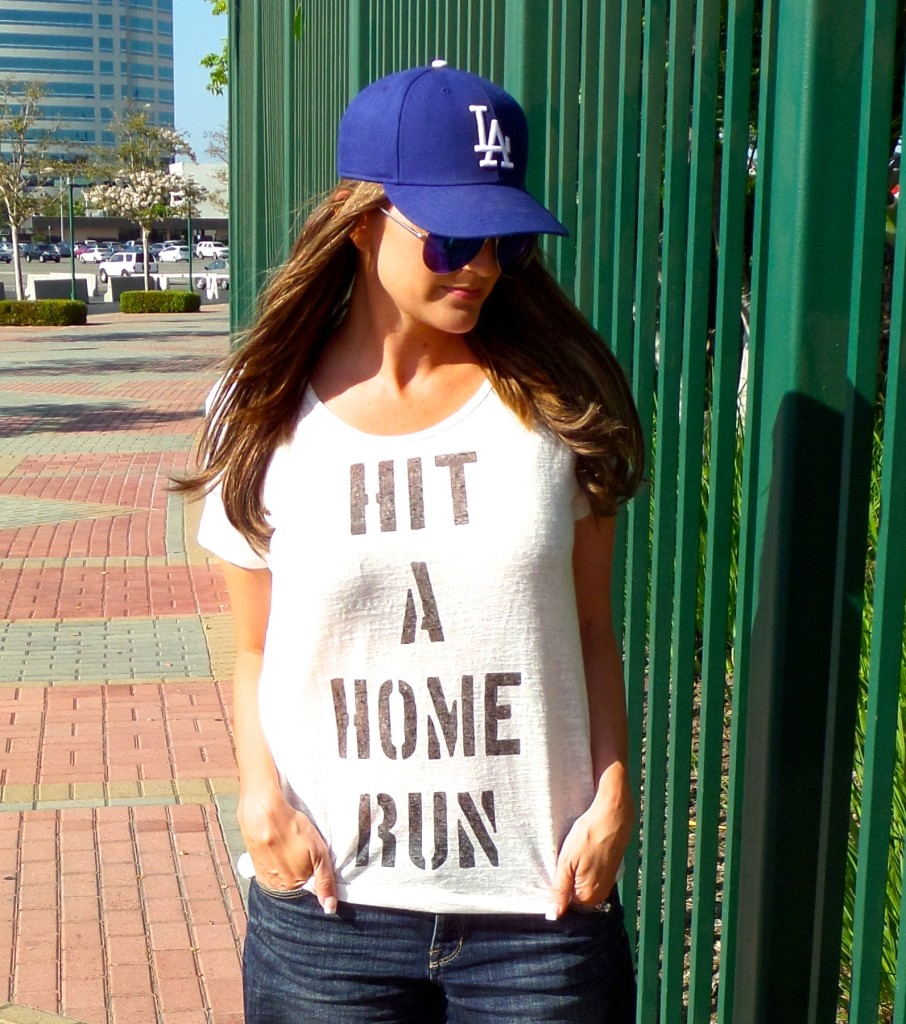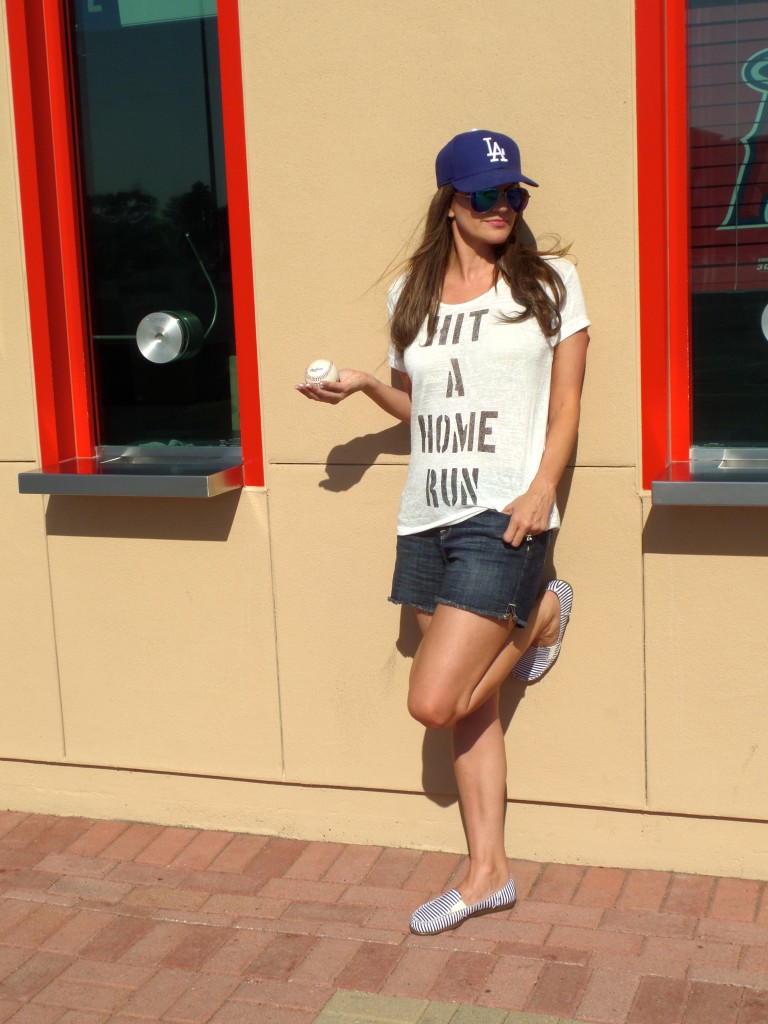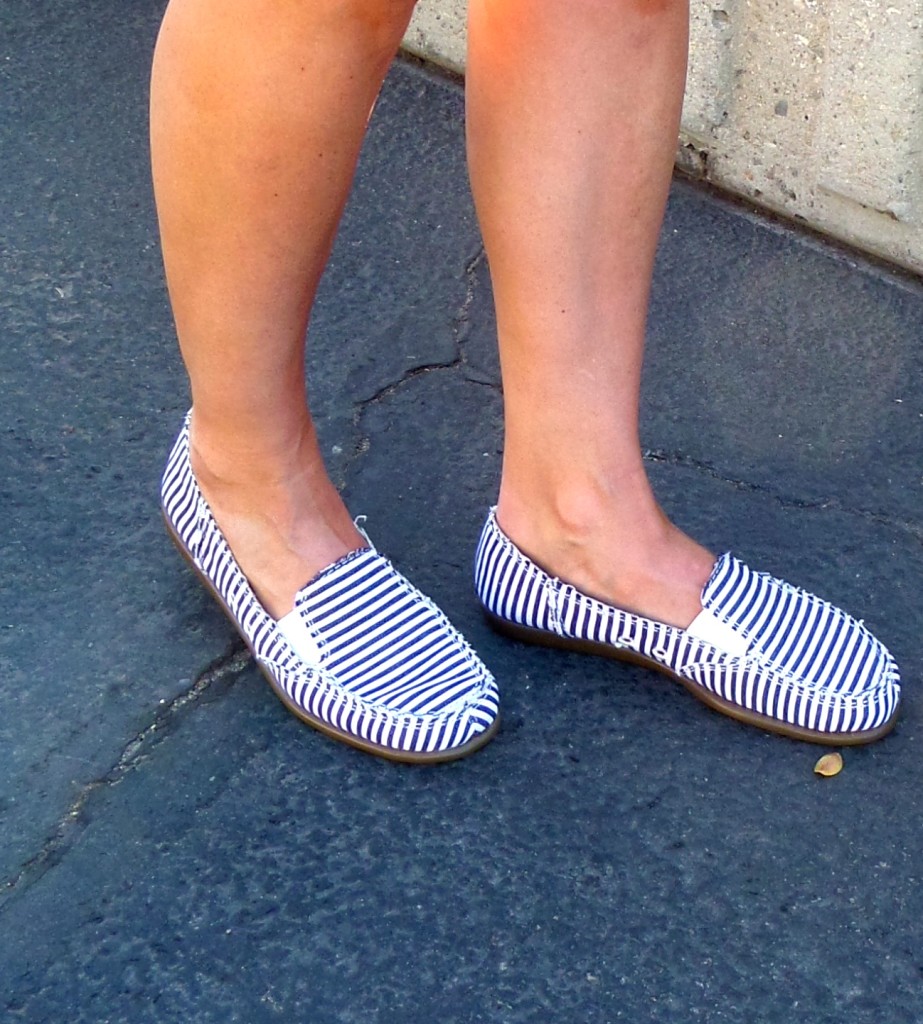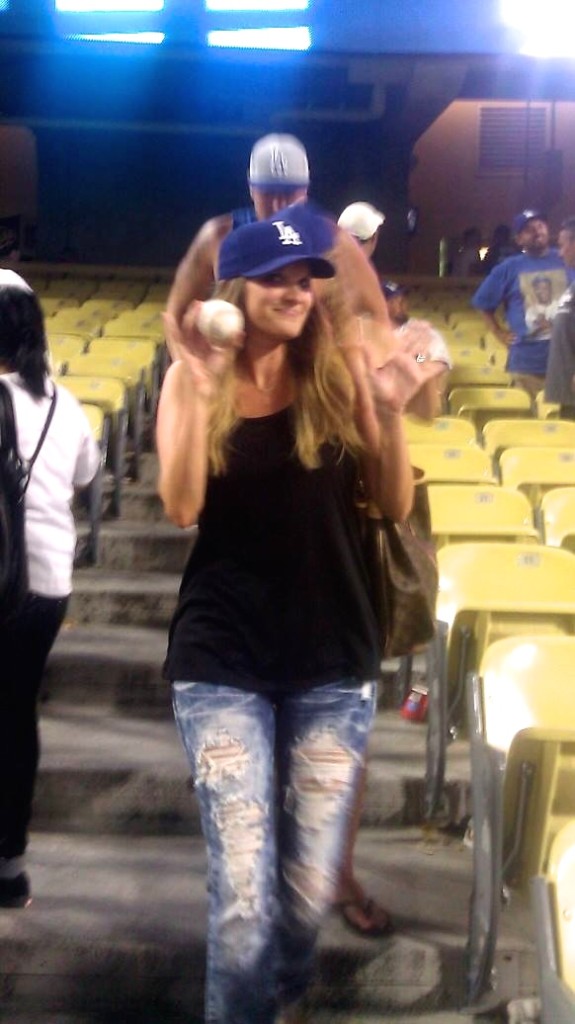 The night I caught a fly!
The 3 "B"'s of summer: BBQ, Beach, and Baseball! I grew up as an LA Dodger fan, and still am to this day. After the countless games I have been to, I was finally lucky enough to catch a fly ball last summer. Wow, do those things come in hard and fast! After it bounced off of my shoulder (ouch), it rolled to the ground, where I grabbed it as fast as I could before someone else took it. So, in reality I guess I didn't actually 
catch
a fly ball, but in the end it came home with me, so in my book –  it counts

xo-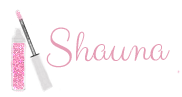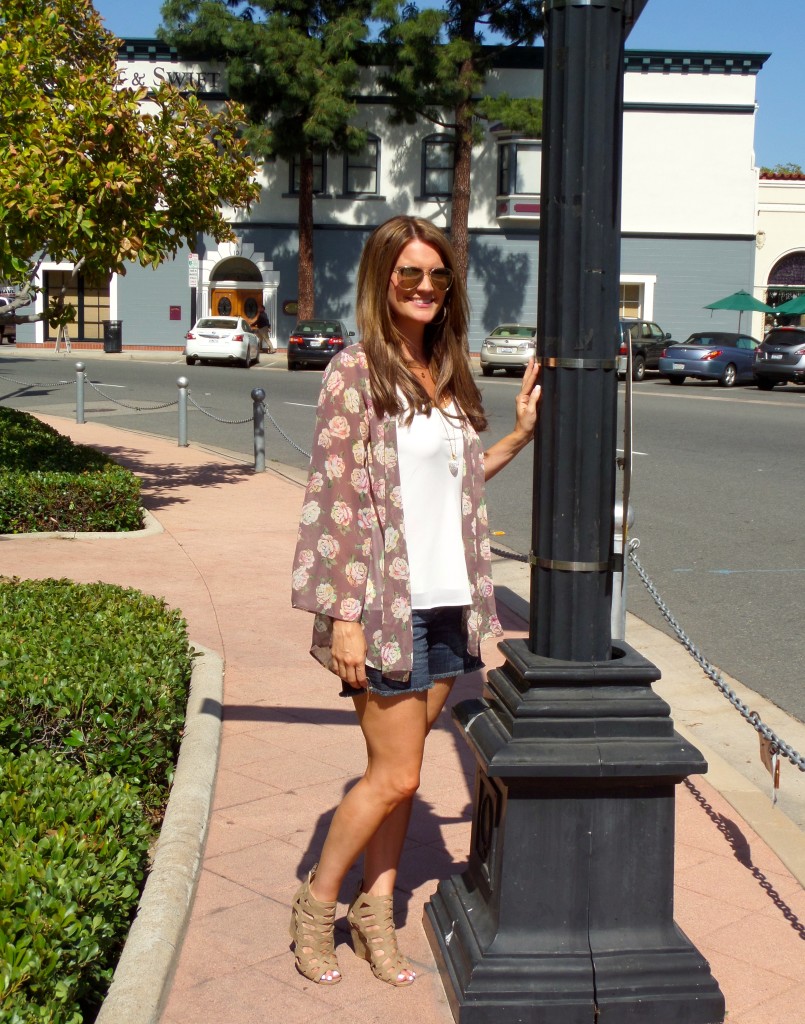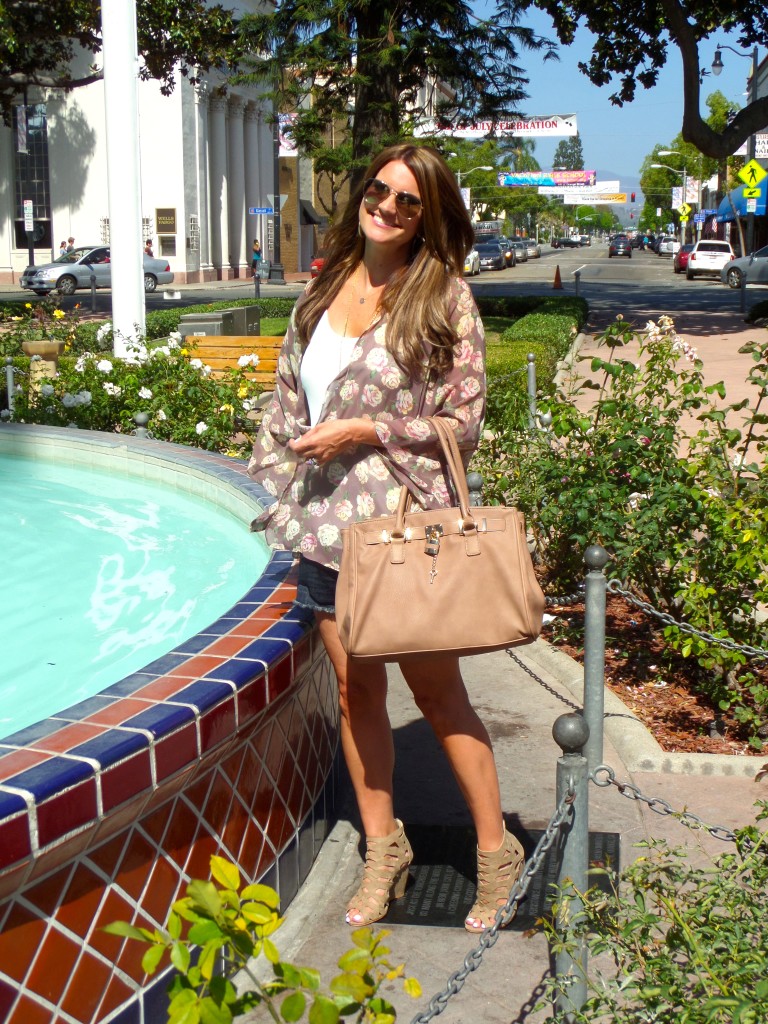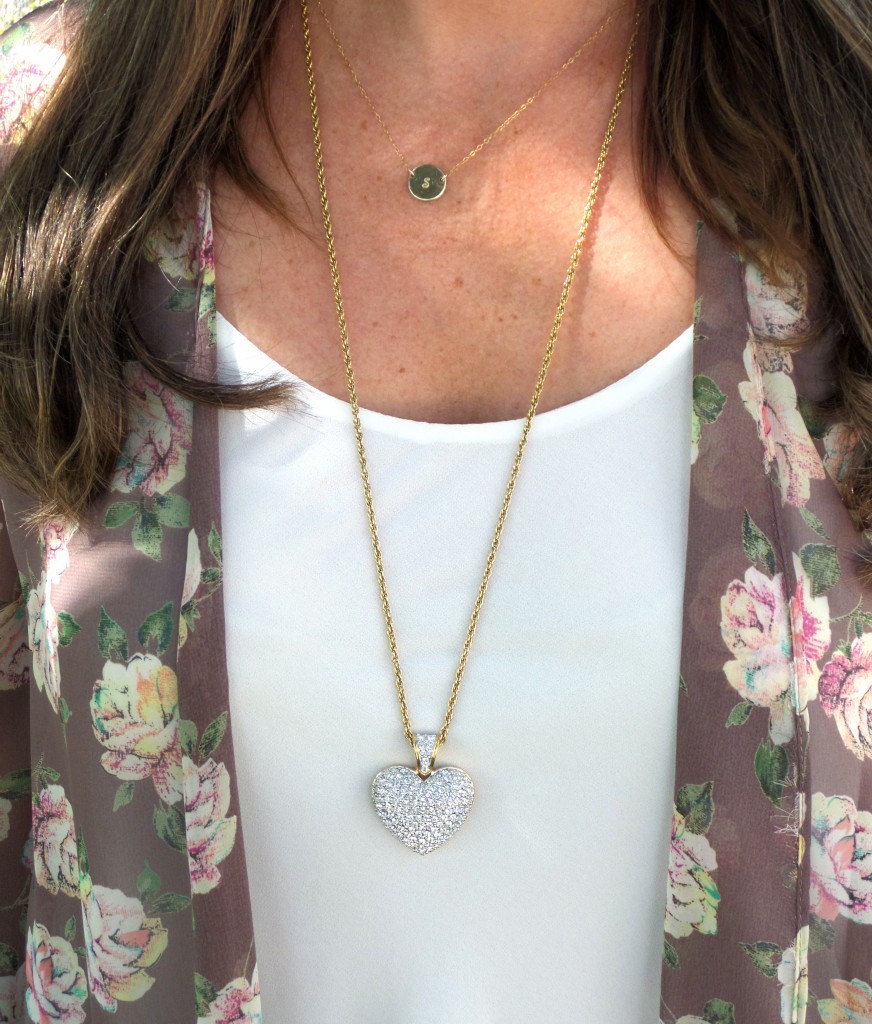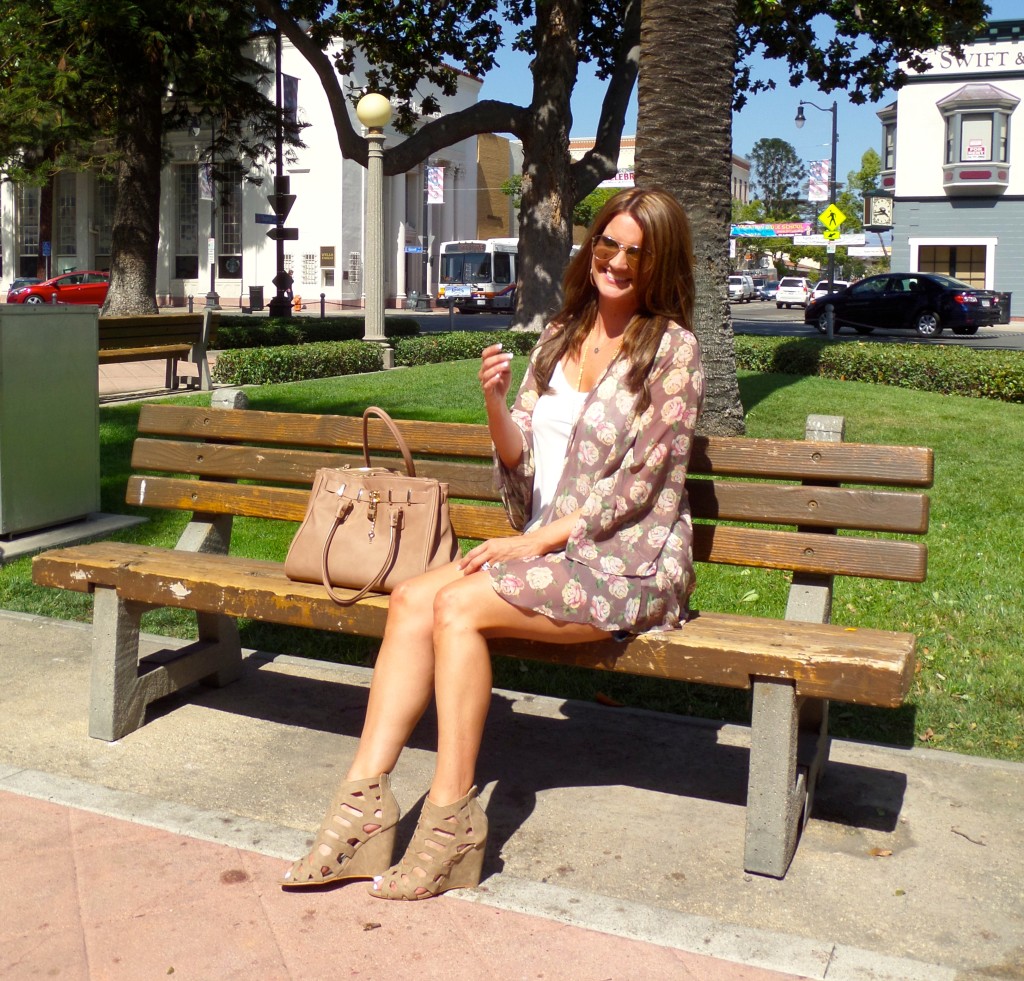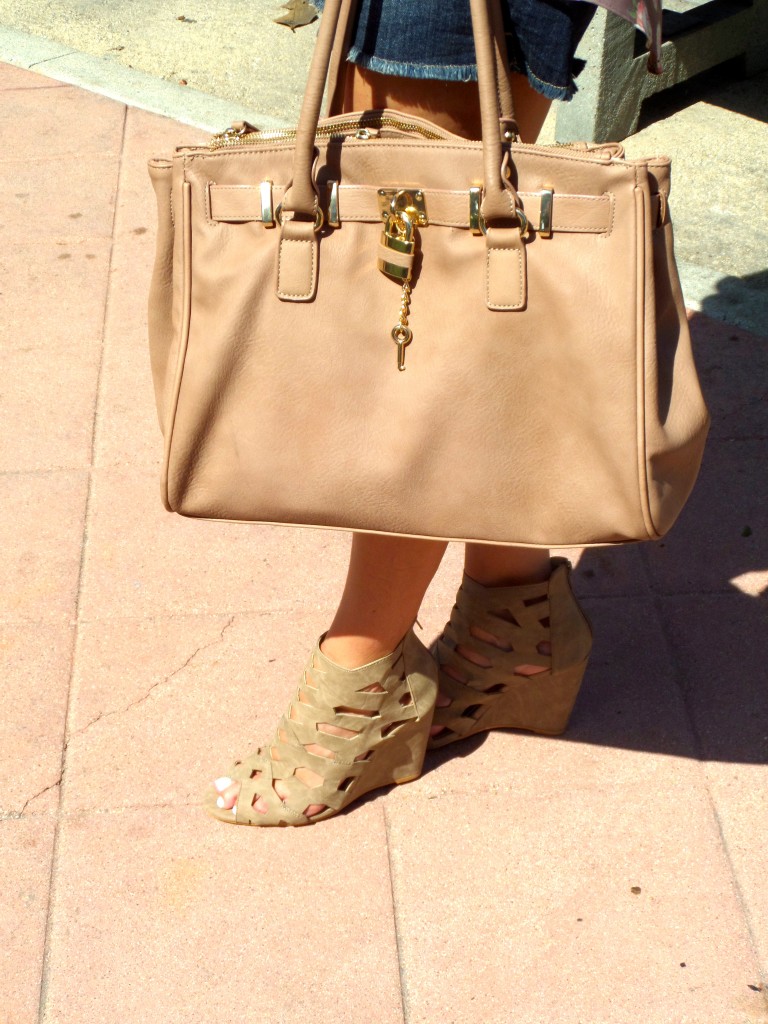 Kimono: Windsor | Tank: Windsor | Shorts: Target | Sunglasses: H&M | Heart Necklace: Swarovski| Initial Necklace: Etsy | Bag: Aldo|  Shoes: Windsor (old)
I'll be honest. I am currently obsessed with kimonos and have probably purchased more than I care to admit. There is something about the look and feel of them that I cannot get enough of. This one was the perfect blend of sheer fabric and loose sleeves. Besides being extremely comfortable, I love how effortless kimonos can make an outfit look. Just throw one on, and you're done. That's how summer dressing should be, right?
I hope you all had a wonderful holiday weekend! Thanks for reading!
xo-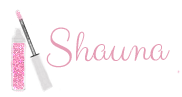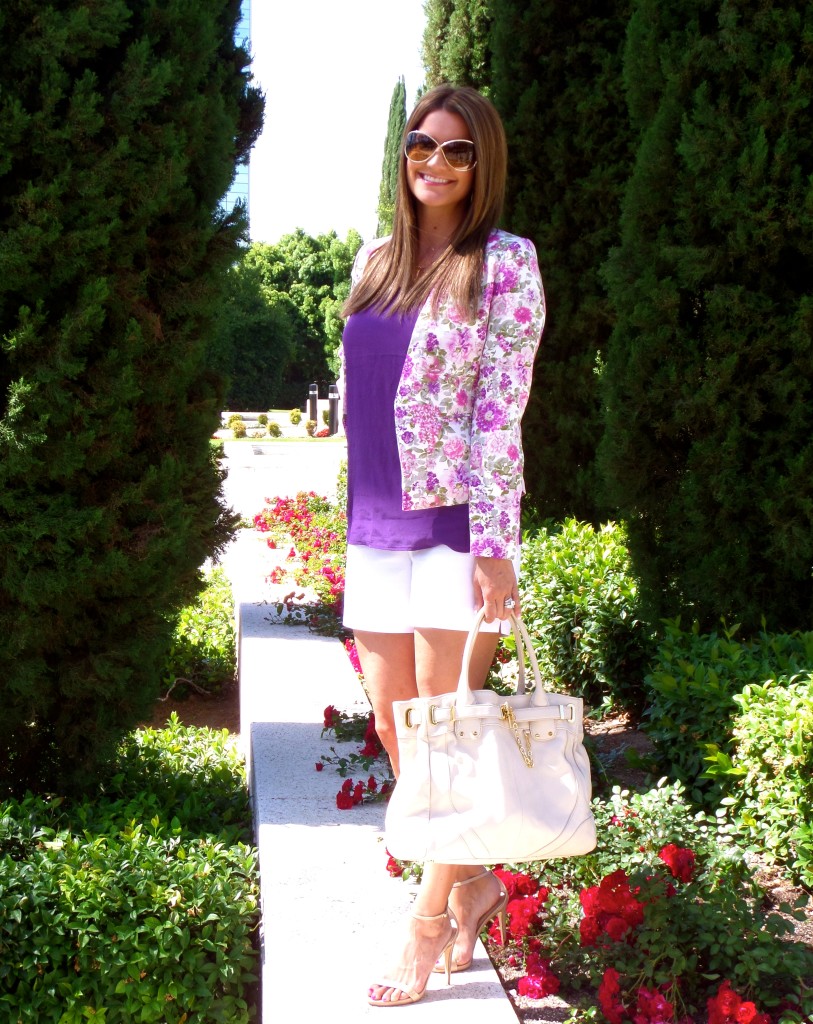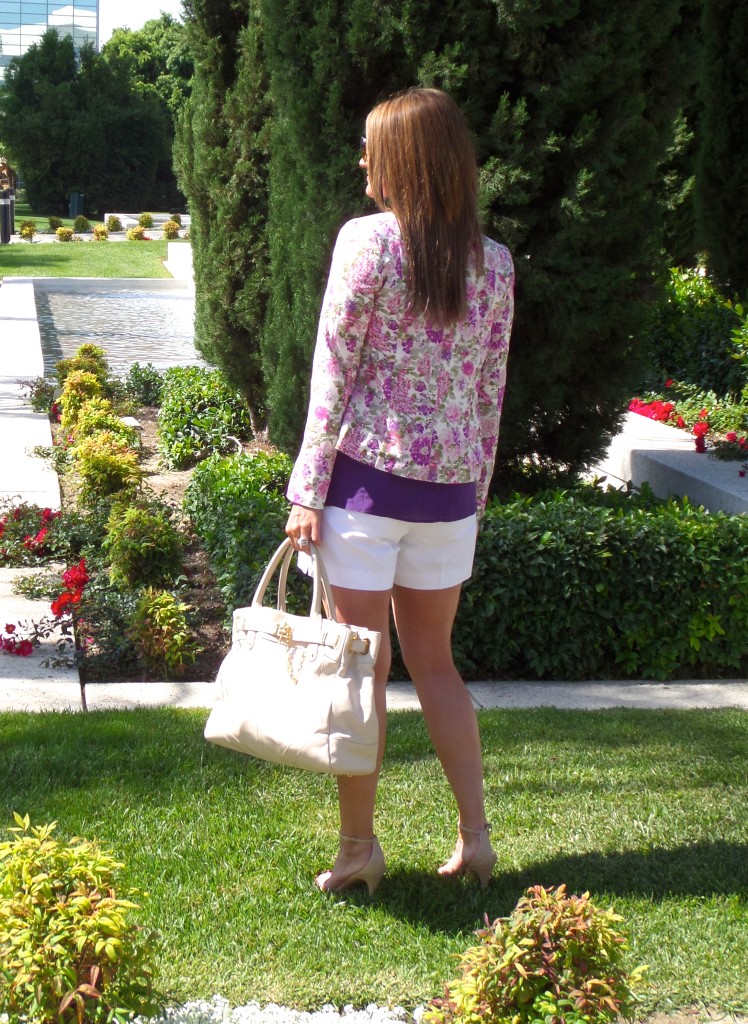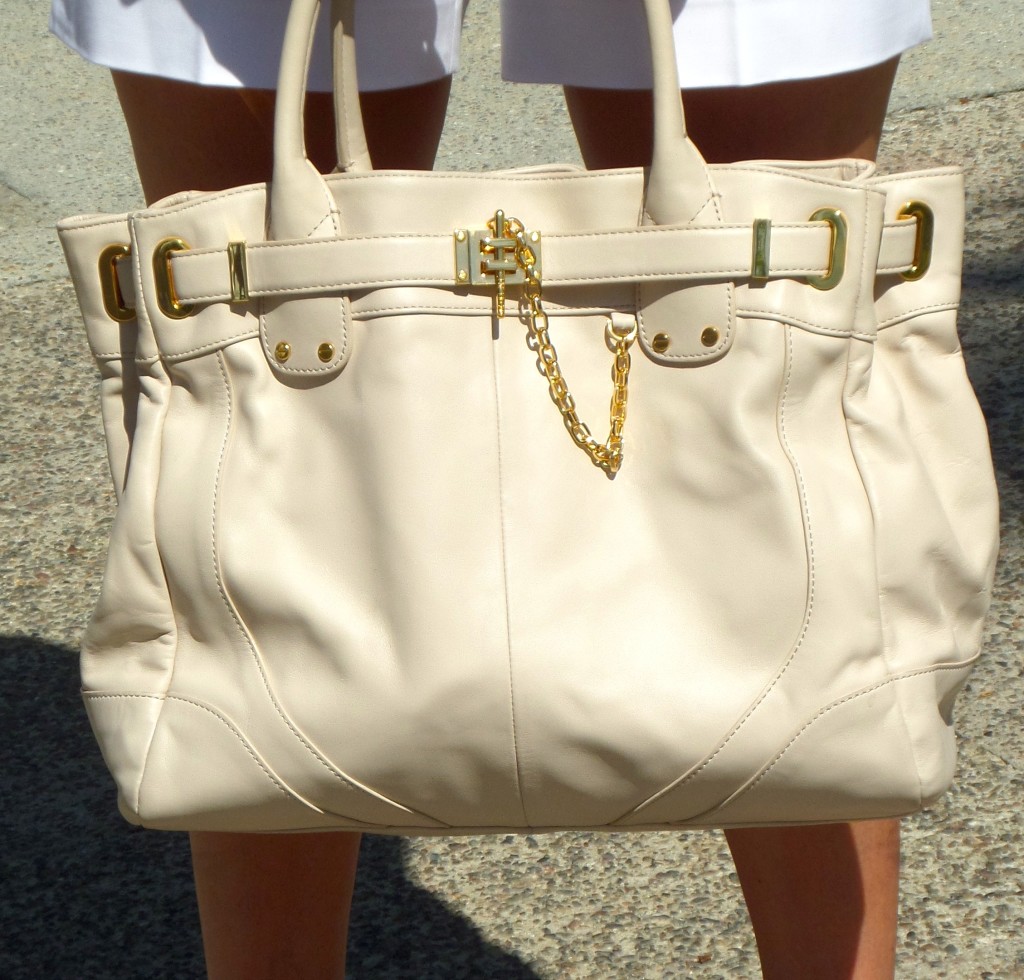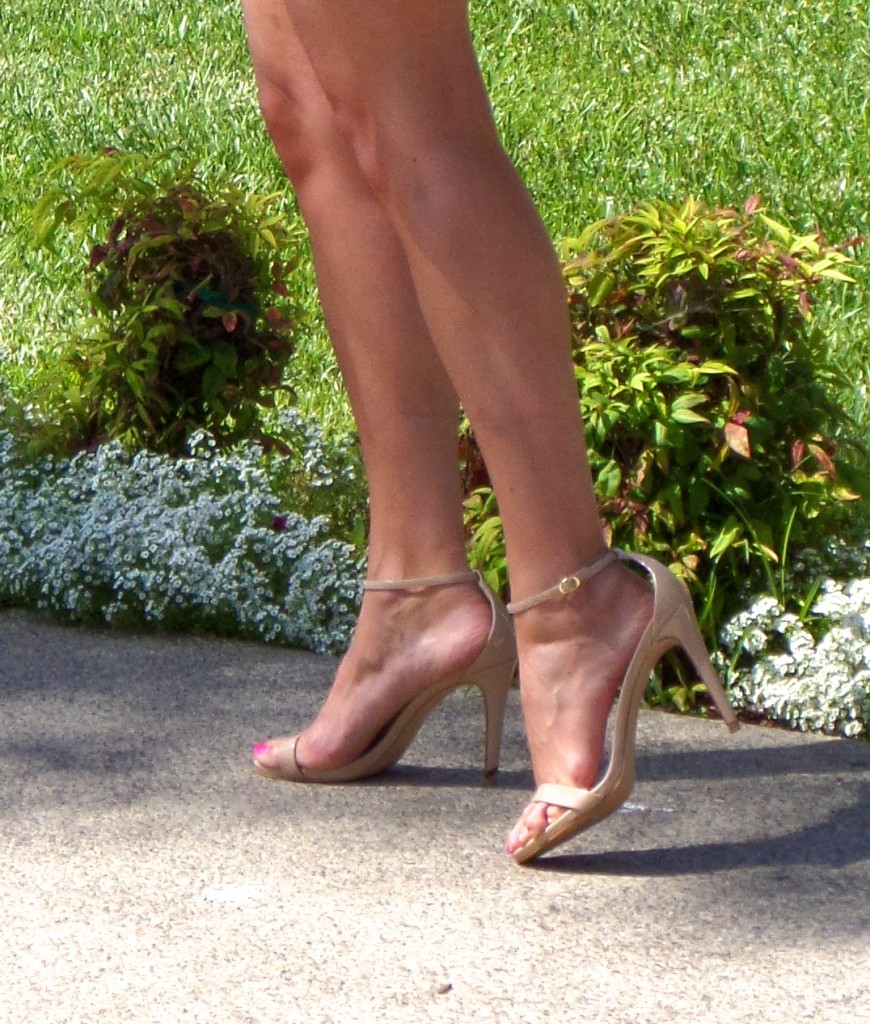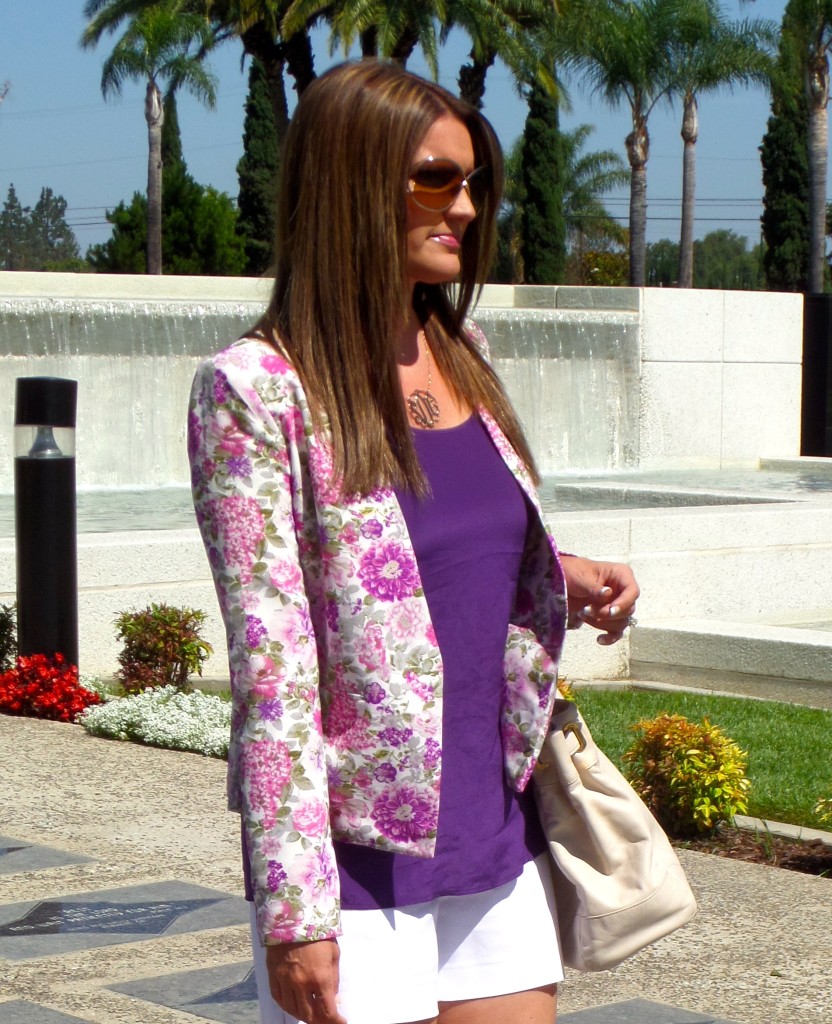 Blazer: Forever 21, (similar) | Tank: Forever 21 | Shorts: The Limited | Sunglasses: Tom Ford | Bag: Rachel Zoe | Necklace: Etsy | Shoes: Steve Madden
Lately, Ive been drawn to anything floral. There is something about that print that just screams SUMMER. I love that this particular blazer is bright and cheery, and only $32 from Forever 21. Now that's a deal! Another great deal were these shorts. They really are the perfectly tailored shorts. It can be hard finding a pair that can be dressed up or down, but more importantly, that fit well. And the best part? They are currently on sale, lucky you!
Thank you for stopping by!
xo-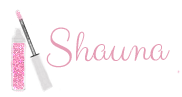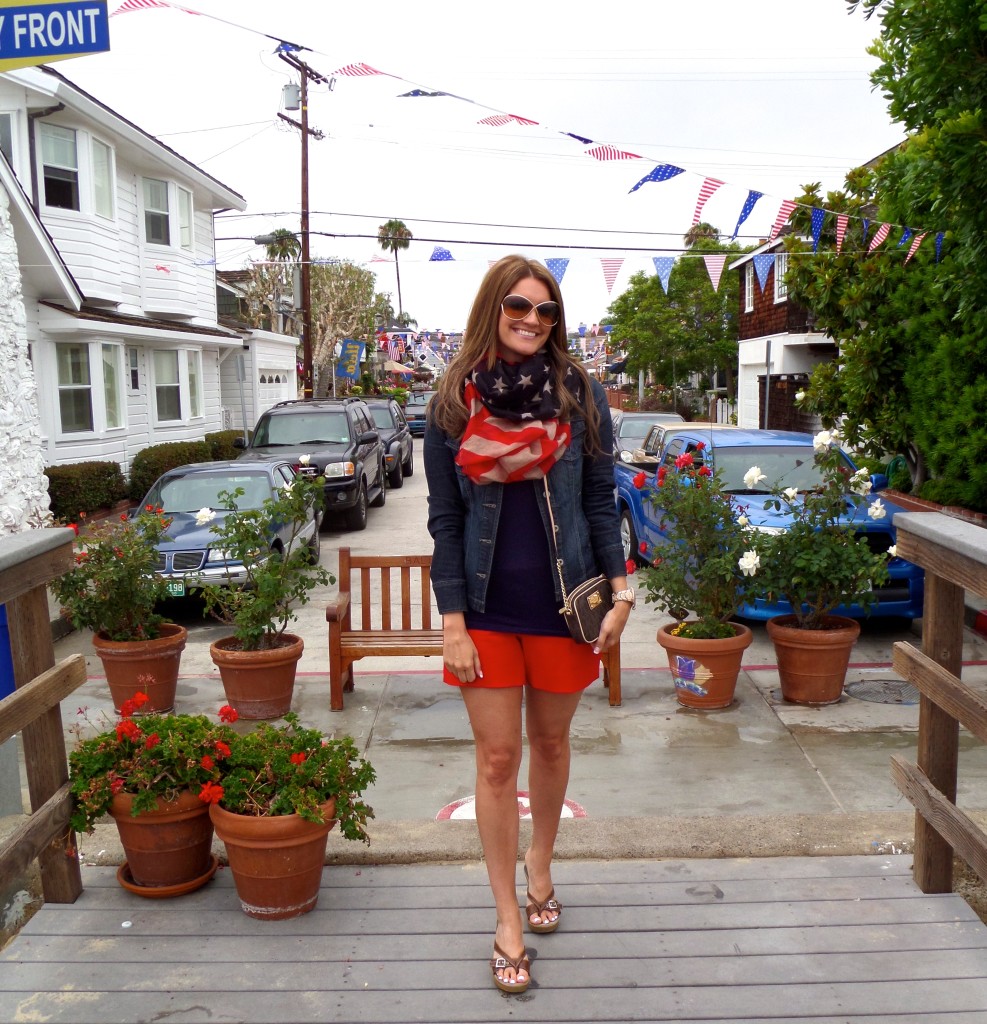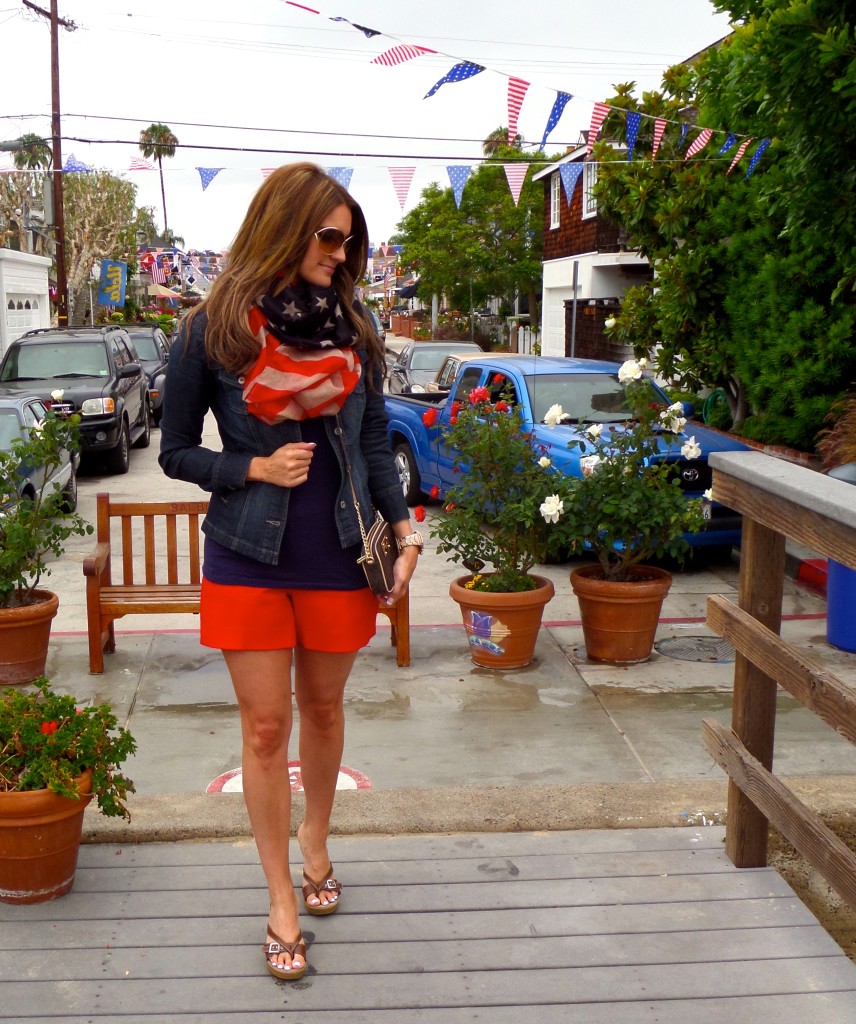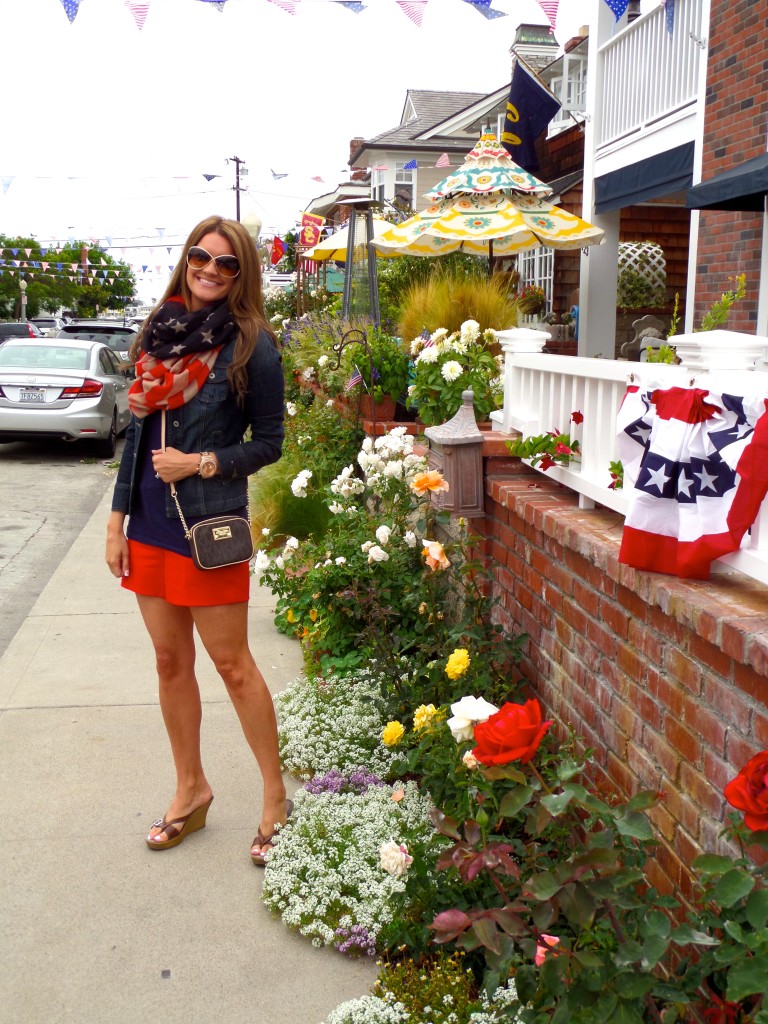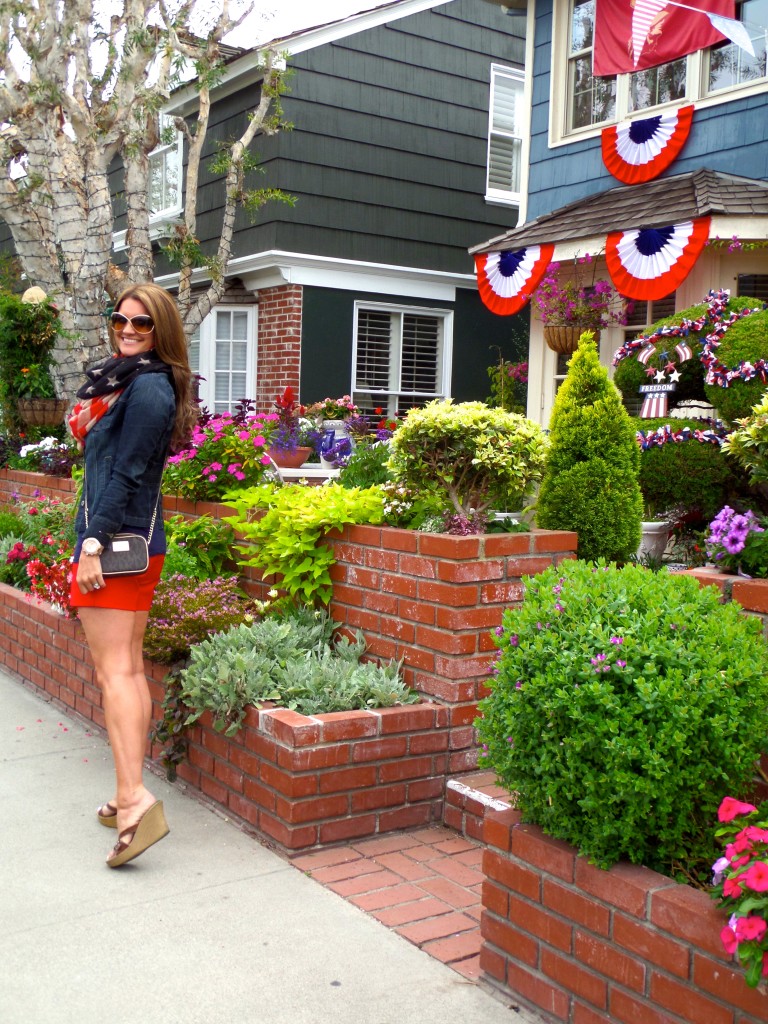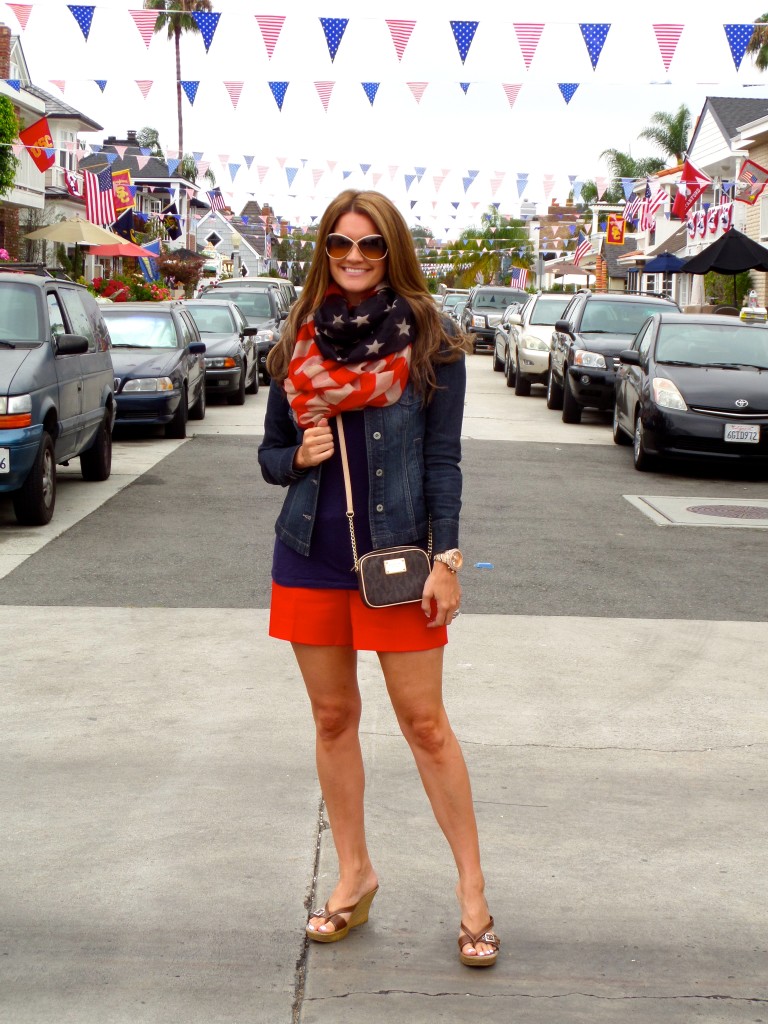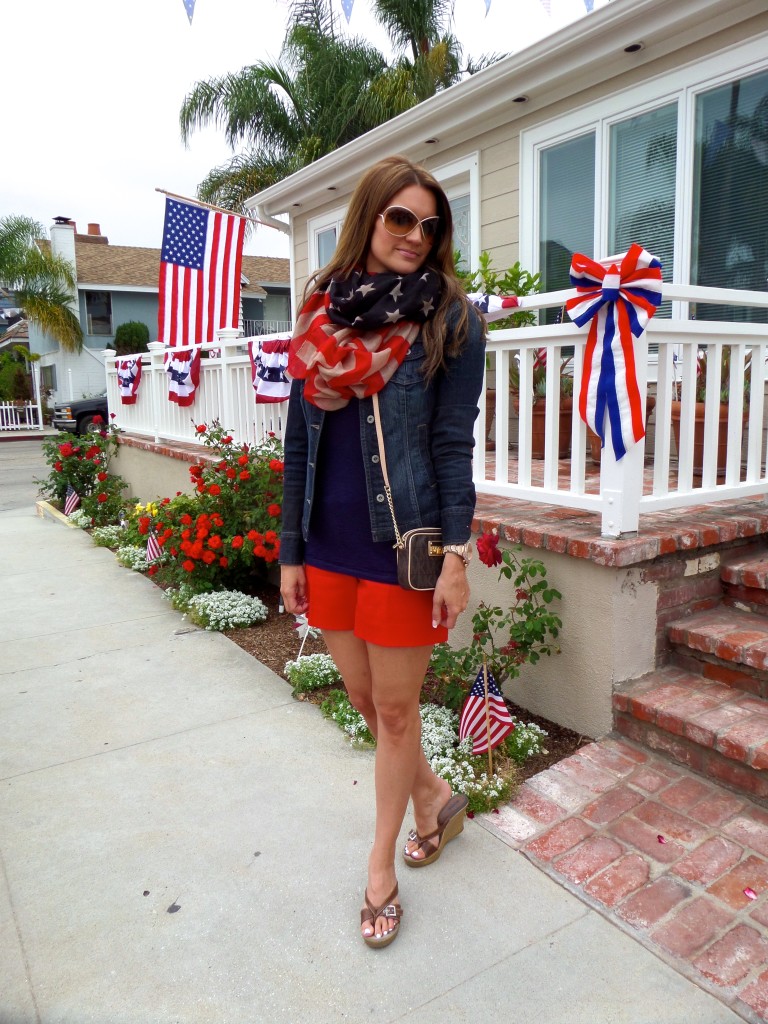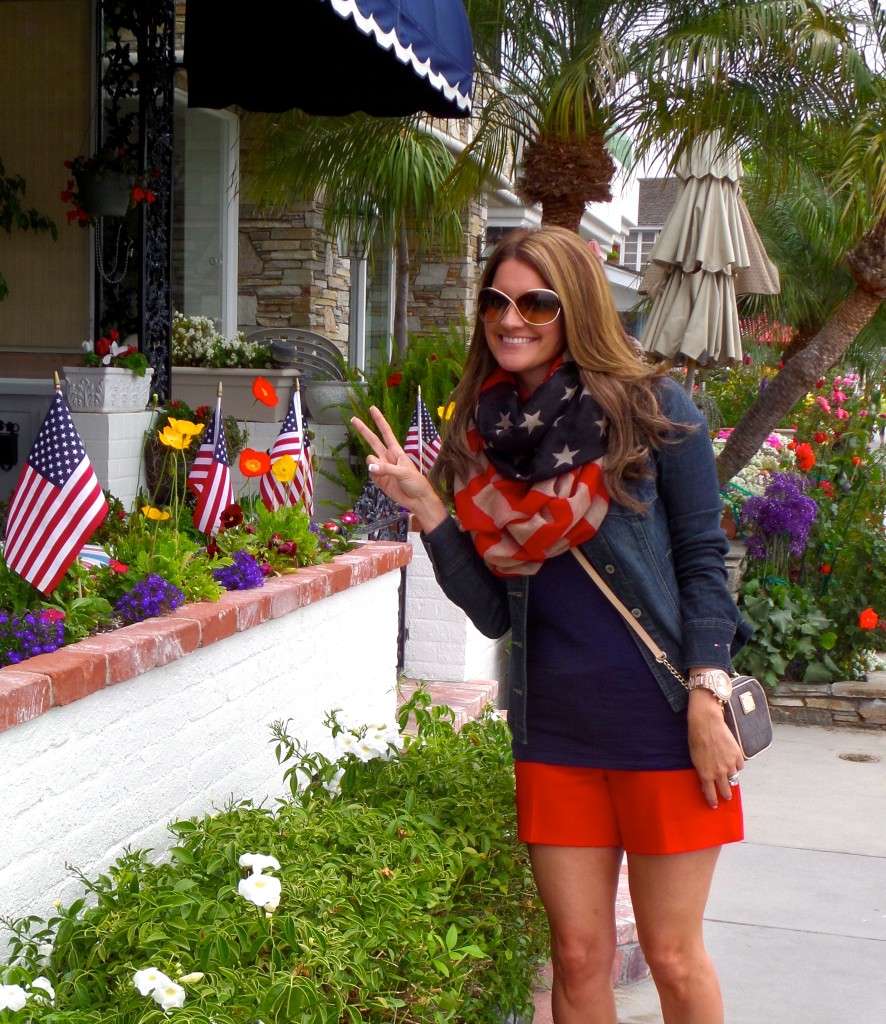 Denim Jacket: Tommy Hilfiger (old) | Tank: Forever 21 | Shorts: The Limited | Scarf: Windsor | Sunglasses: Tom Ford | Crossbody Bag: Michael Kors | Watch: Bebe (old) | Shoes: Macy's (old)
There has always been something about the 4th of July that I absolutely love. The fireworks, the food, and the endless possibilities of what I can wear to show my patriotic spirit. I'm a sucker for all things nautical, so this holiday is right up my alley. I found this scarf at Windsor a few months back, and knew in an instant how in love with it I was. The colors are the perfect shades of red and blue, not to mention it's beyond soft and comfy.
Thank you so much for taking the time to read my first post! My hope with this blog is to inspire you to recreate the looks you love and turn them into your own personal style. Clothes are fun, but self-confidence is the best outfit, so rock it and own it!
xo-