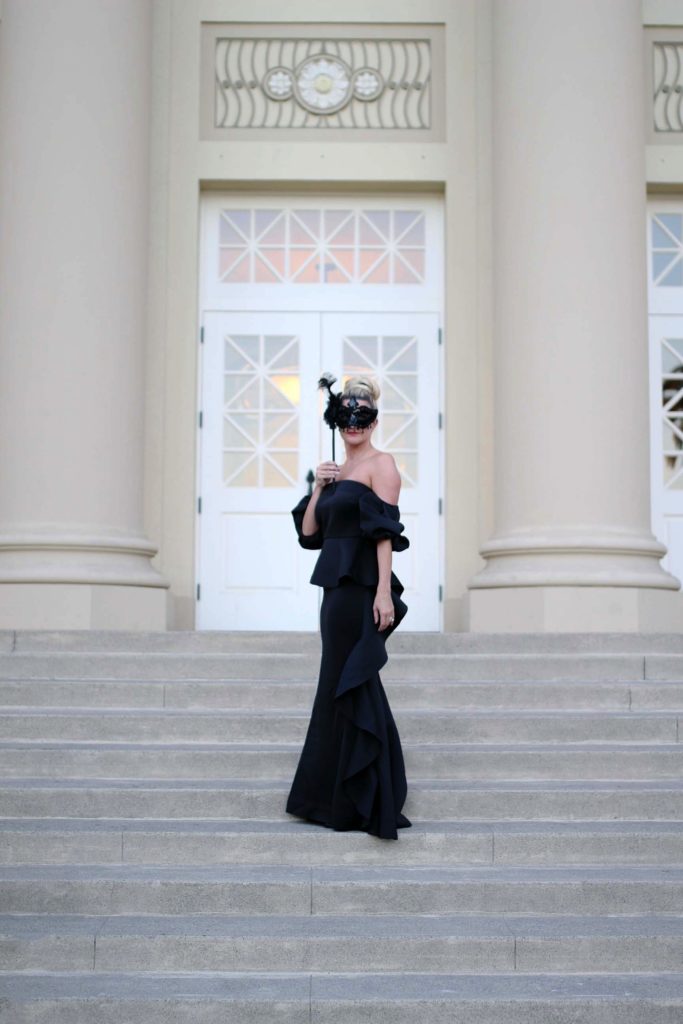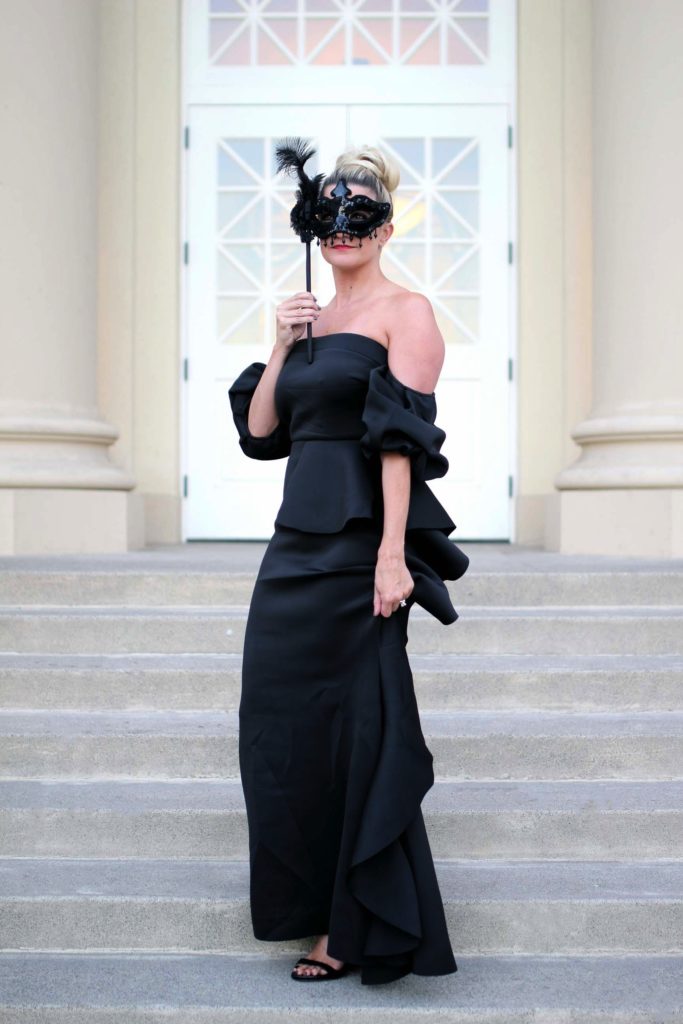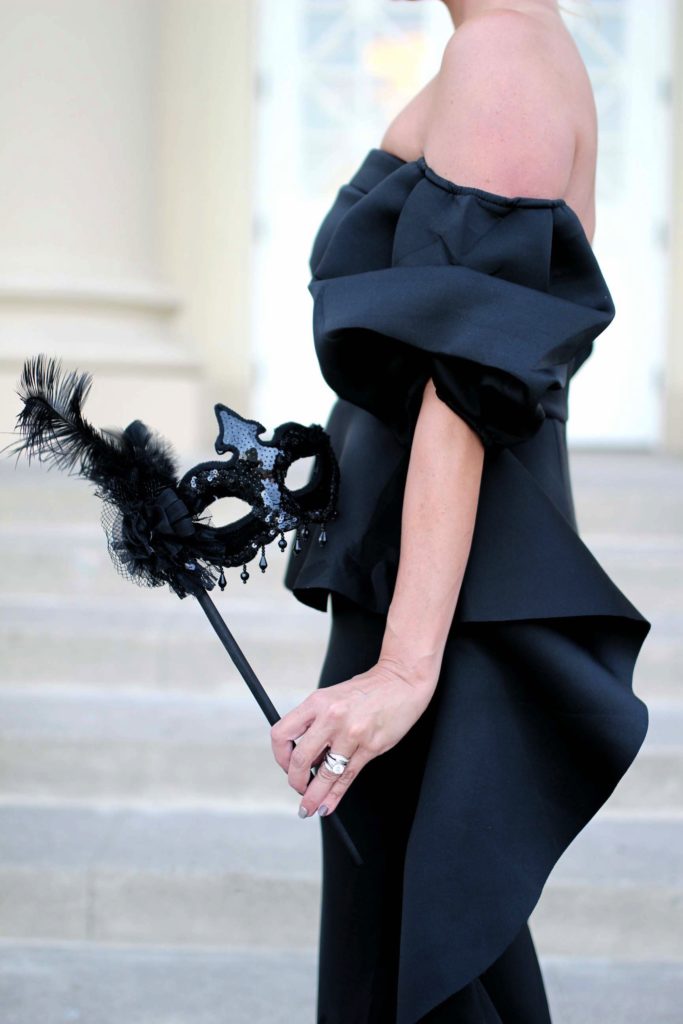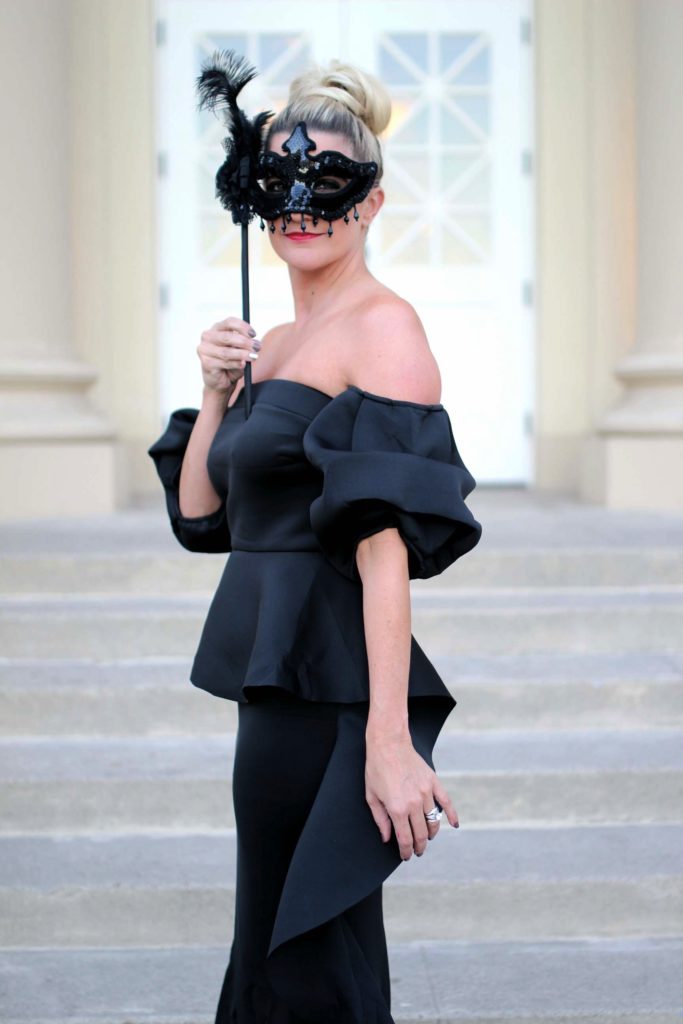 Dress: Forever 21
♦ ♦ ♦
Ghosts and goblins
Spooks galore
Scary witches
At your door
Jack-o-lanterns
Smiling bright
Wishing you a
Haunting night!
Happy Halloween!!
♦ ♦ ♦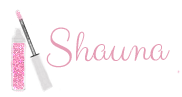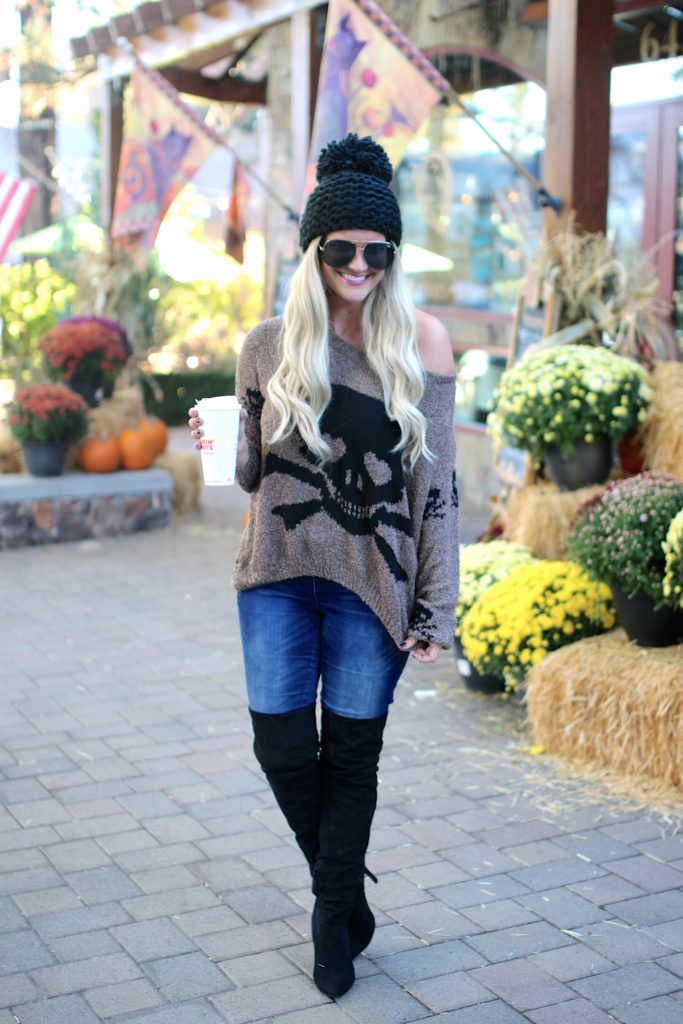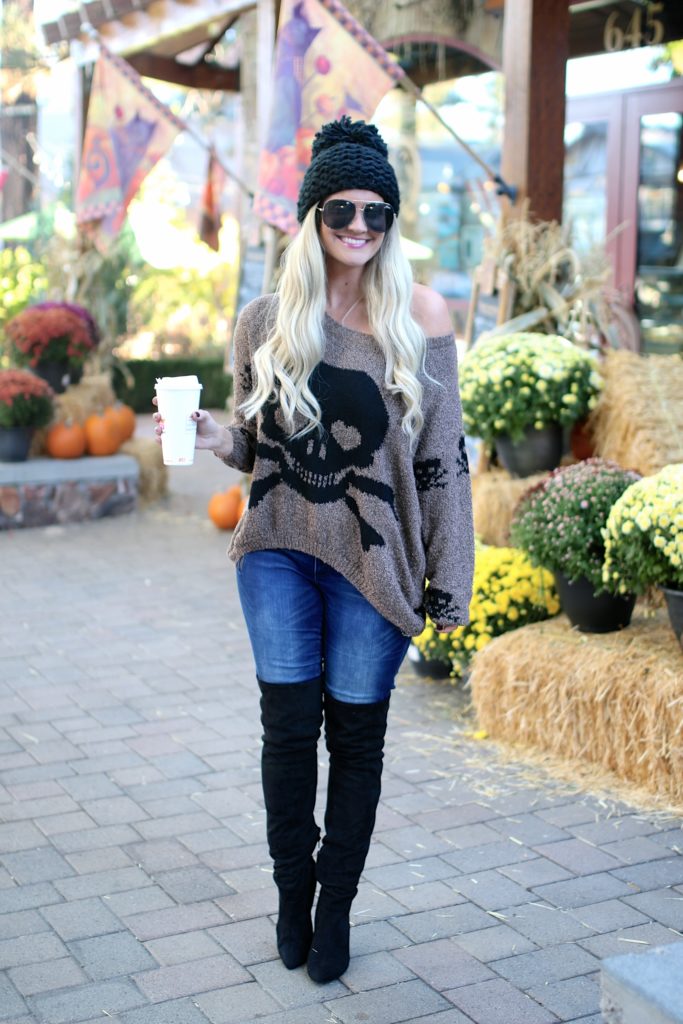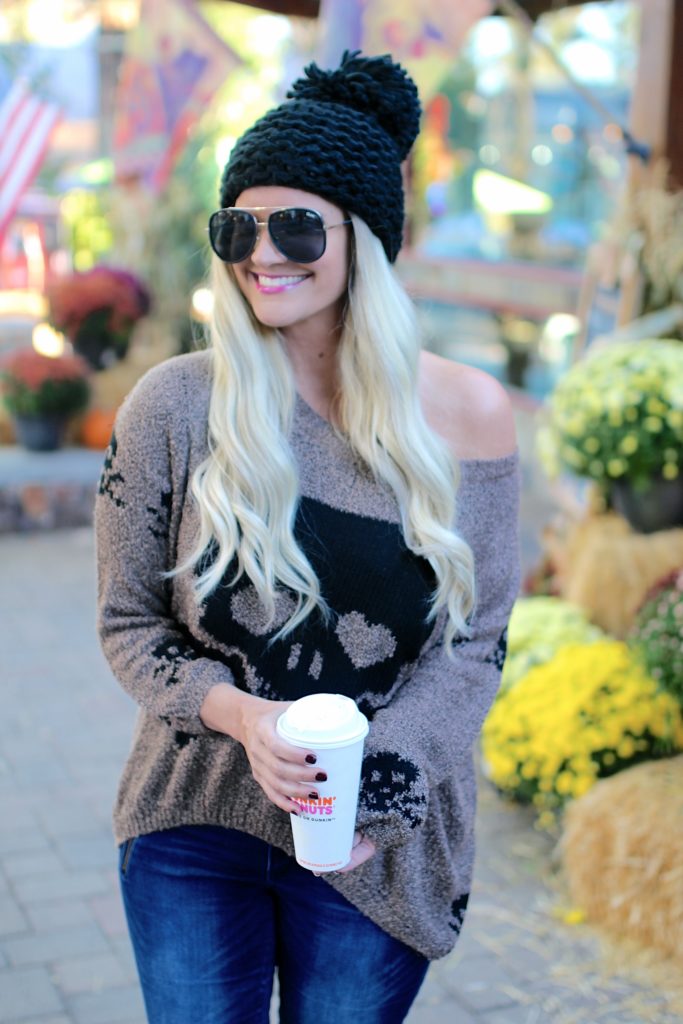 Sweater: old | Denim: old | Boots: Forever 21 | Beanie: old (similar) | Glasses: Quay
Can you believe next week is Halloween? Are you doing anything fun this weekend to celebrate? Parties? Costume shopping? Do tell! We are going to the pumpkin patch, and I'm looking forward to it! I haven't even been yet, and now time is pretty much up…
Hope everyone has a great weekend, and thanks for reading!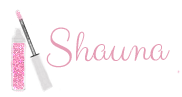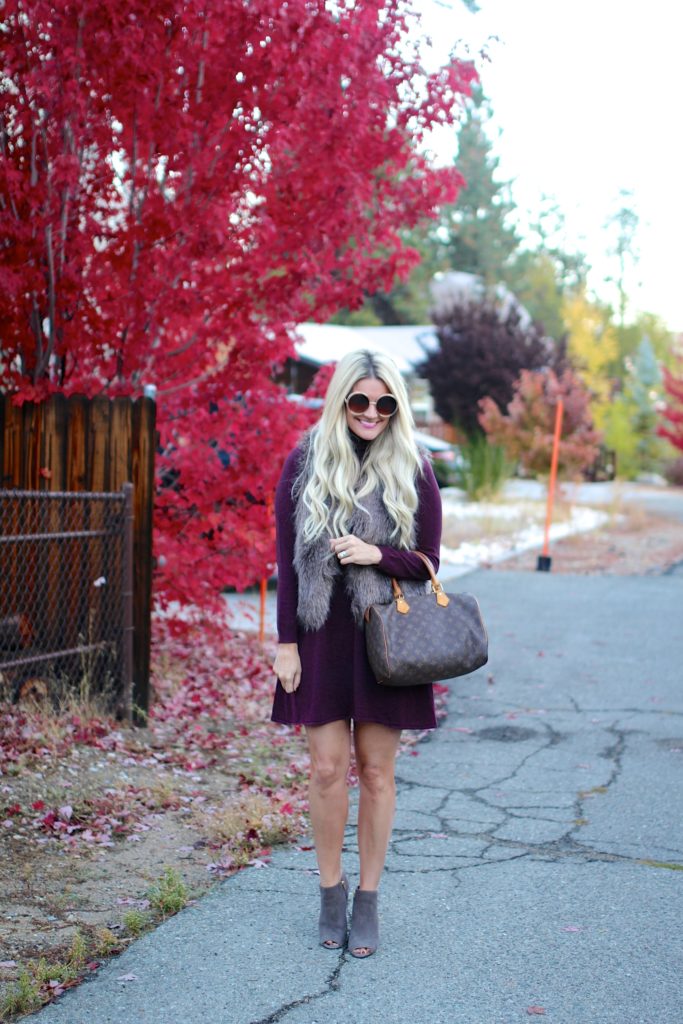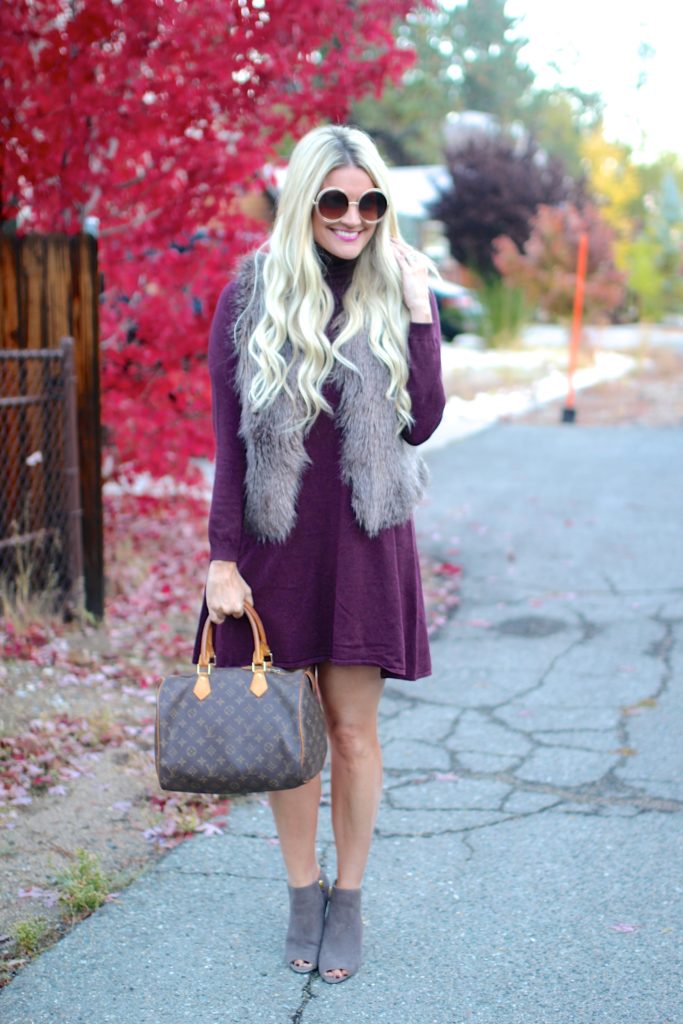 Dress: Nordstrom Rack | Vest: old (similar) | Booties: old (similar) | Glasses: Chloe
This tree!! We don't get a lot of  pretty red maple trees out this way, so when I spotted this one on the way to dinner in Big Bear, it was like STOP. THE. CAR. We had to snap these fast because the owner came out with his giant dog and I don't think he was too pleased we were standing by his home? Even though we weren't on his property, I figured it best we leave before the dog made a run for us.
Hope you guys had a great weekend! We celebrated the Hubby's 40th, AND the Dodgers made it back to the World Series, so needless to say  – BEST WEEKEND EVER!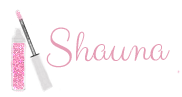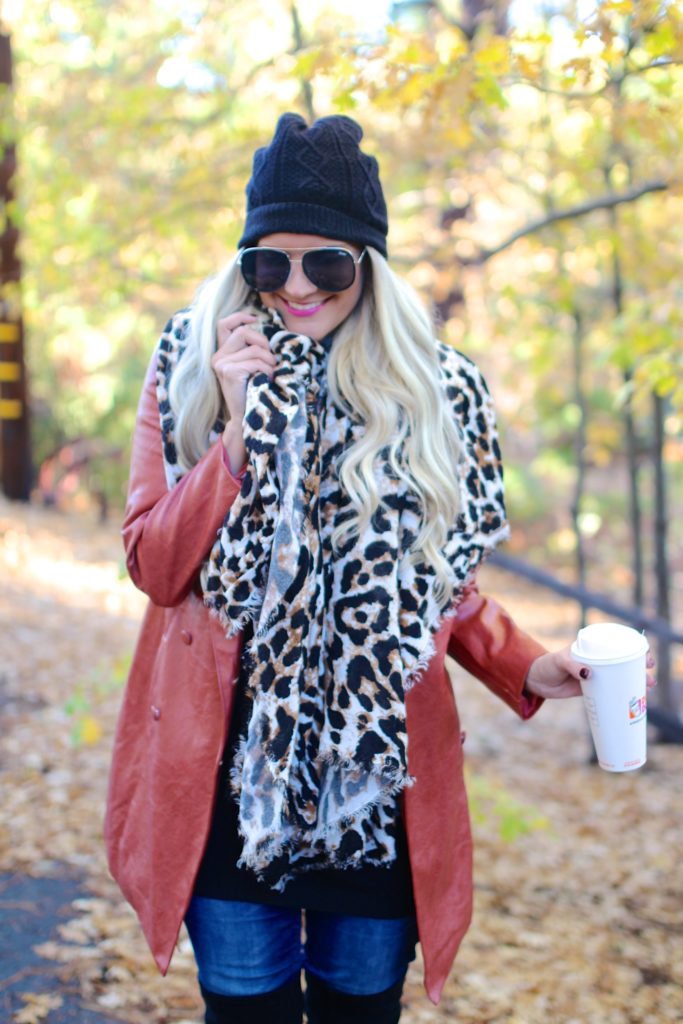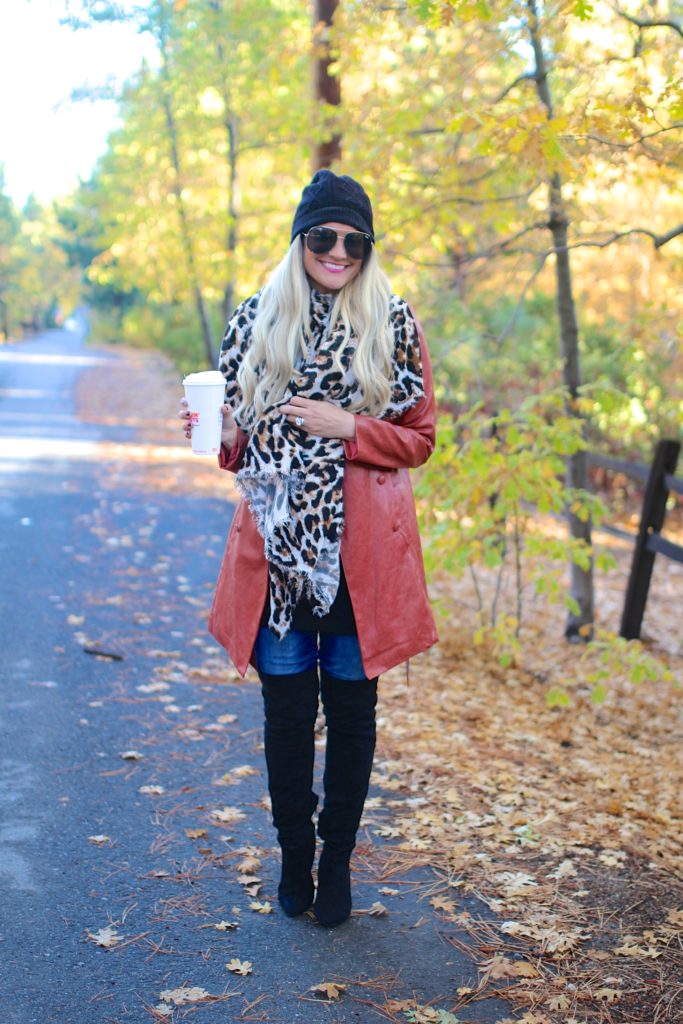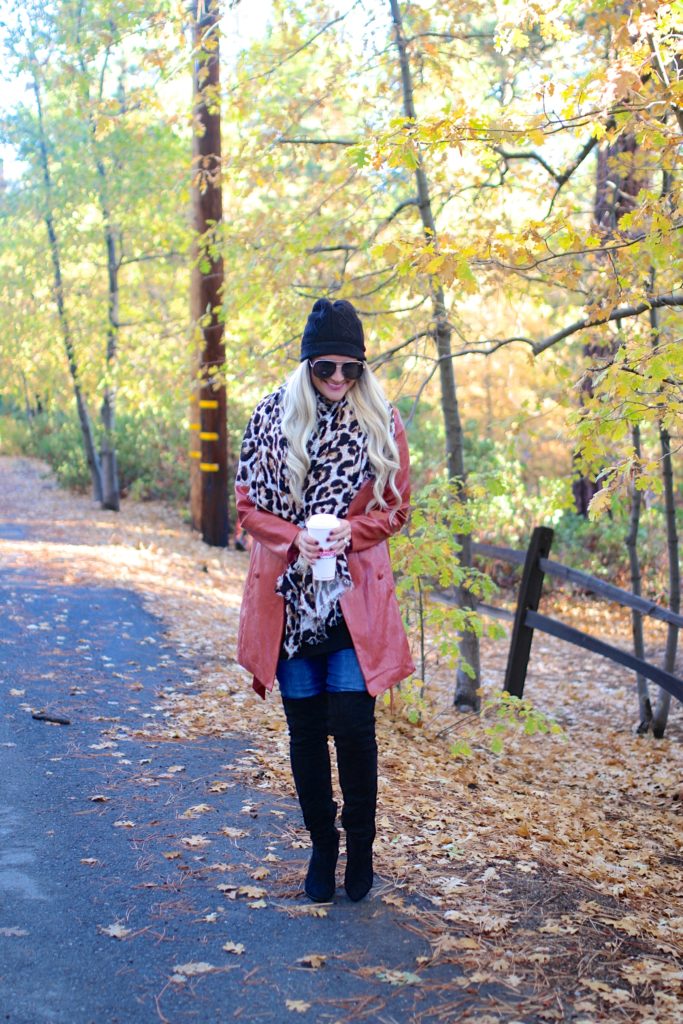 Jacket: Majorelle | Sweater: H&M | Scarf: old (similar) | Denim: old | Boots: Forever 21 | Glasses: Quay | Beanie: H&M
Remember this look, because you'll be seeing it in many forms this season…
Oversized blanket scarf – CHECK
Fall colored trench coat – CHECK
OTK boots that are comfy & chic – CHECK
Basically, it's as easy as 1, 2, 3!
Happy weekend! Thank you so much for reading!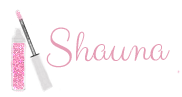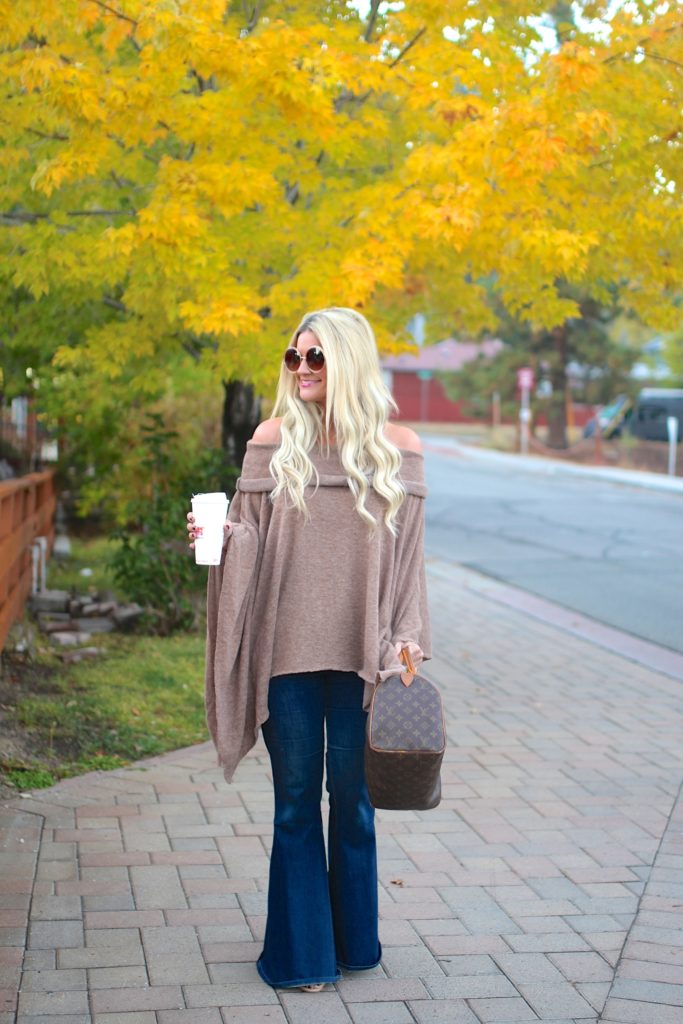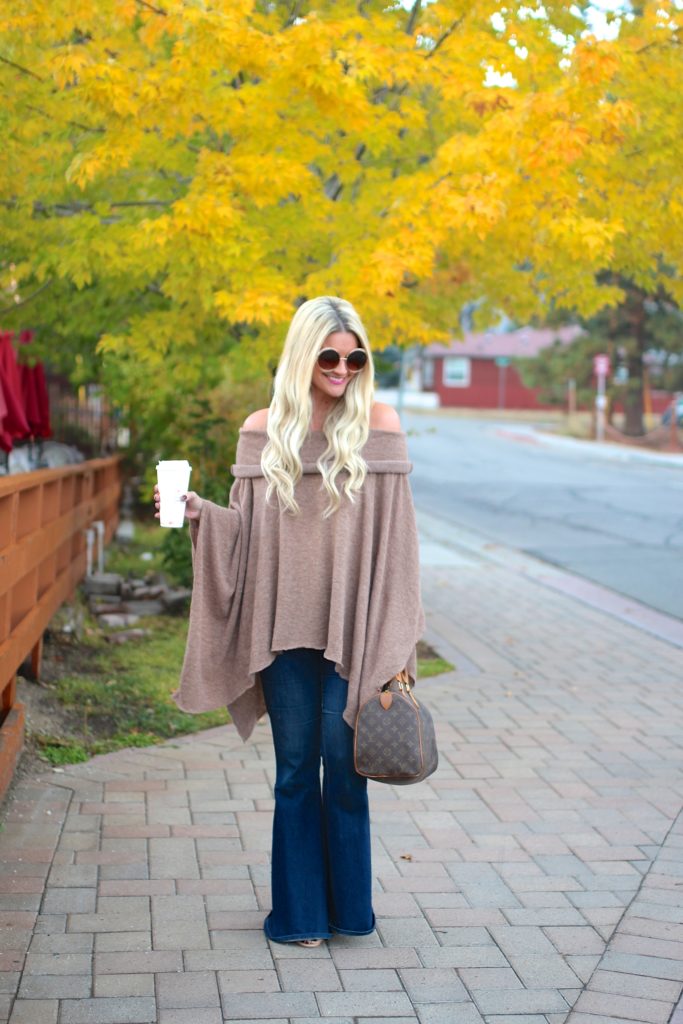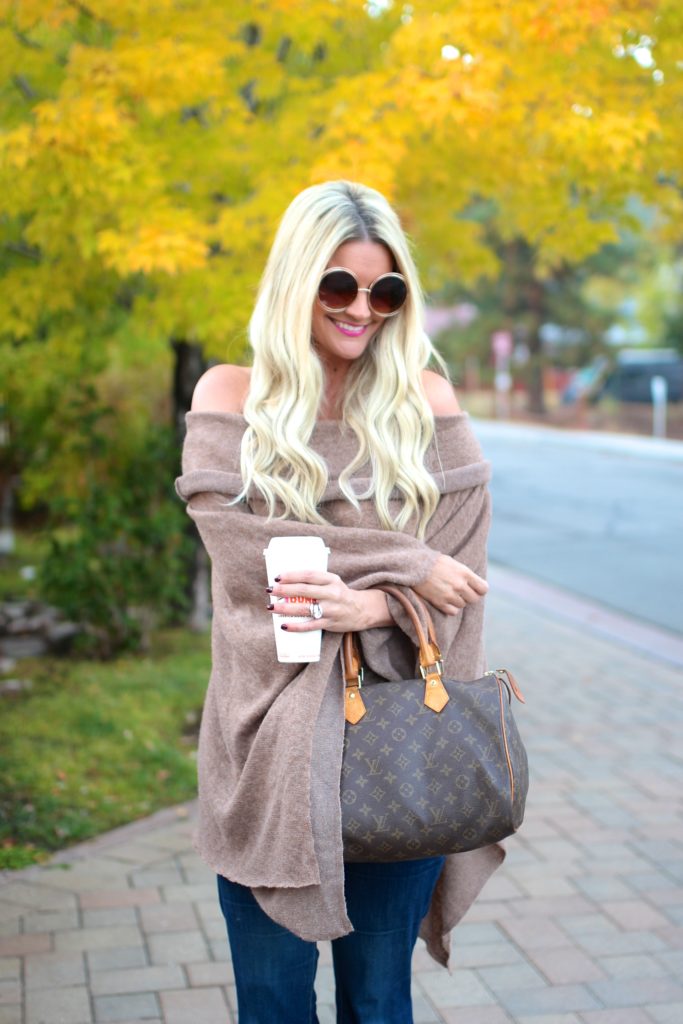 Poncho: Forever 21 | Denim: old | Glasses: Chloe
Well hello there, Big Bear! She sure is showing off for us with all of her vibrant and amazing colors everywhere we look! Truth be told; I've always wanted to visit Vermont to peep on all of the leaves, but only an hour and a half away from us is Big Bear Lake, so I'm able to get my fill of Fall close to home. No planes or full travel days required. Huge score.
Are you traveling anywhere pretty for the fall season? Tell me so I can be jealous!! XO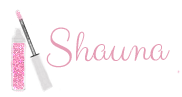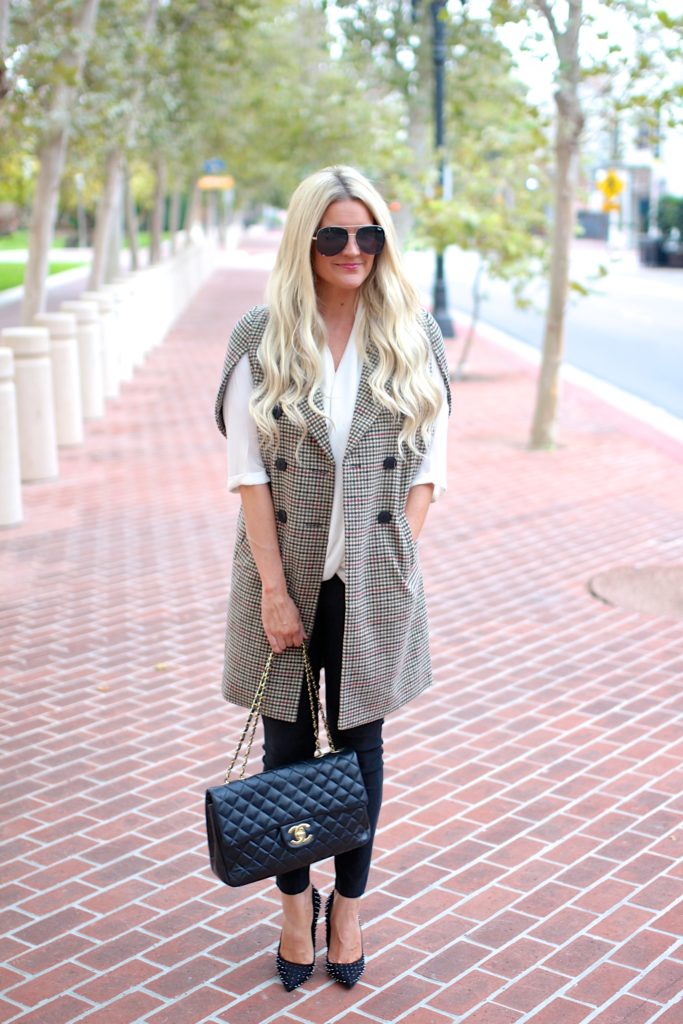 Cape: Asos | Top: old (similar) | Pants: Asos | Glasses: Quay | Shoes: Steve Madden
It's finally time we can express our inner superhero with the coolest cover up for fall – THE CAPE. It's the ideal replacement for a jacket or coat because it's so easy to slip on and style. I love how simple it is and how it can go from casual to high fashion in literally seconds.
Thanks so much for reading, and hope you all have a great weekend! We are headed to a Harper's BAZAAR event tonight and then it's off to Big Bear for a little fall weekend getaway. I'm so ready for chilly temps and pretty leaves! Fall is just the BEST! -xo