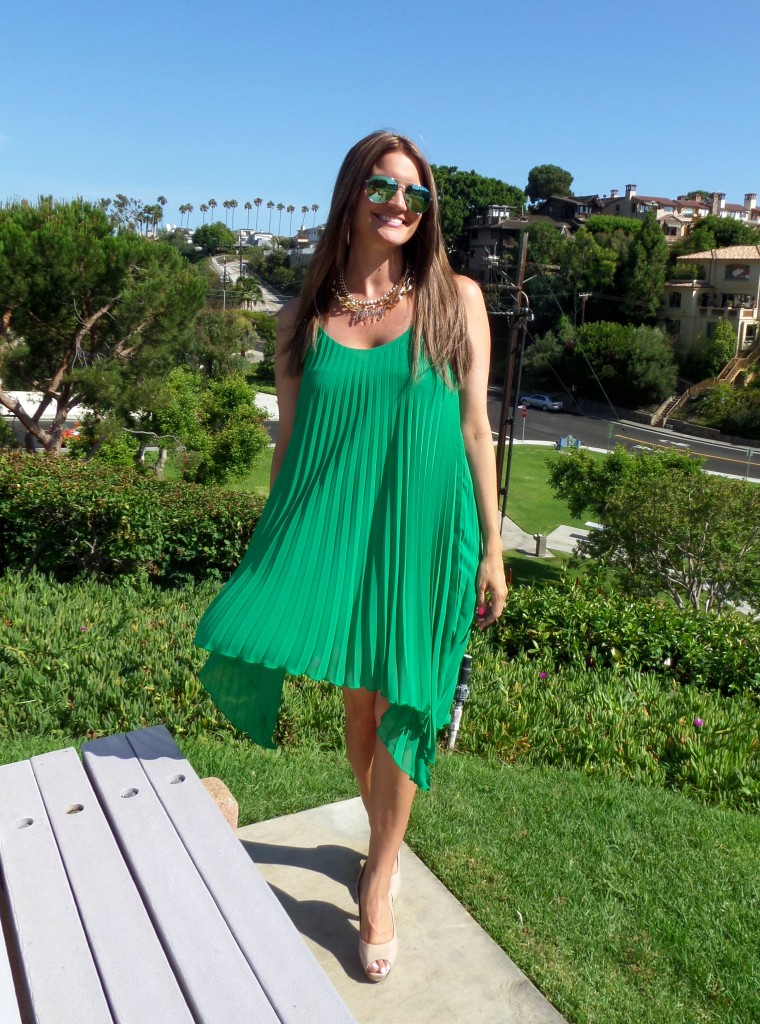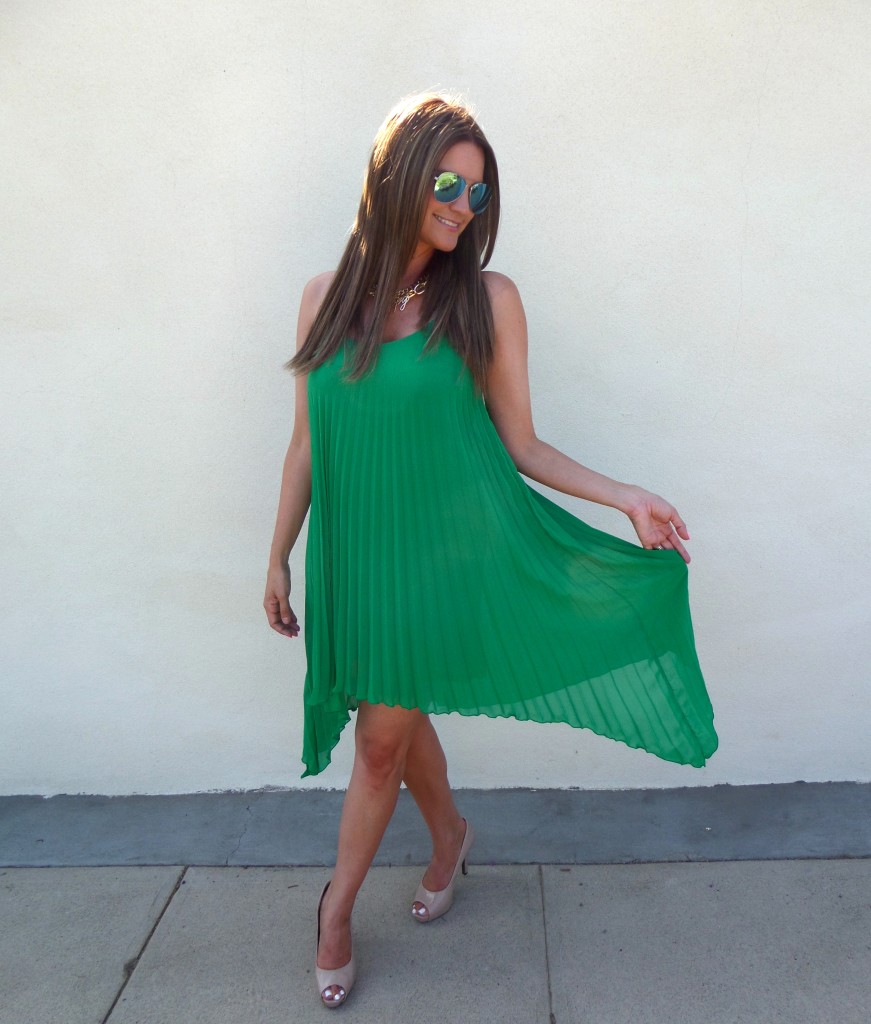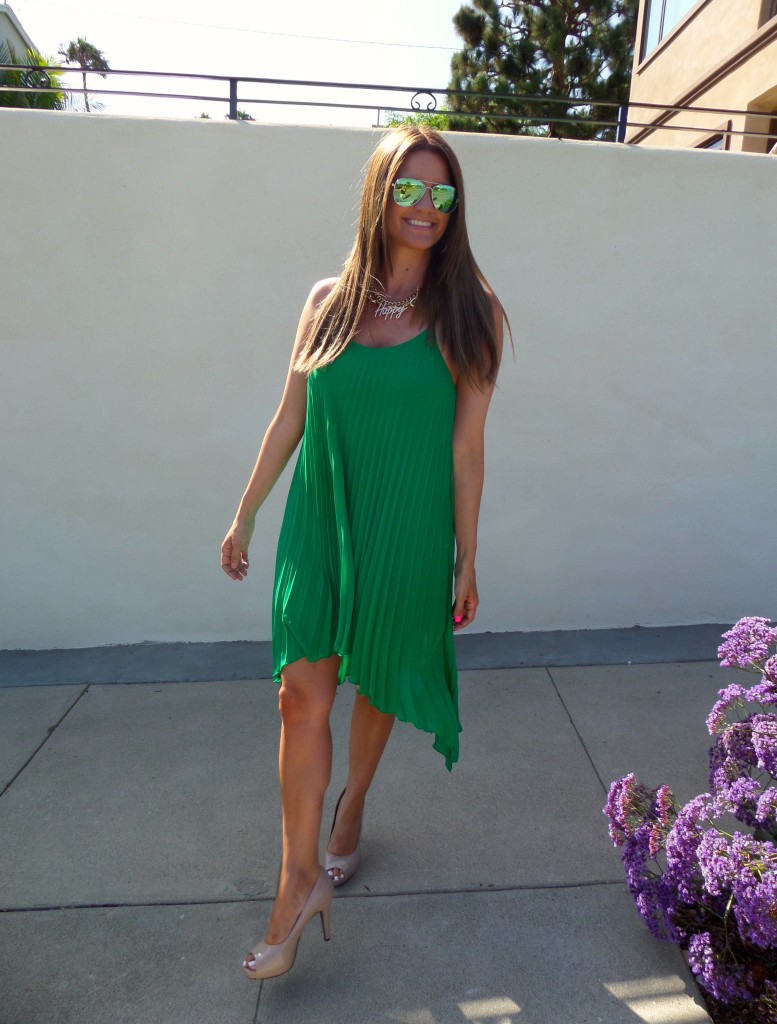 Dress: H&M
(

similar

)
,
(

similar)
| Necklace: Bauble Bar | Shoes: Alice + Olivia
(

similar)
| Sunglasses: H&M   Since tomorrow is already August, I'm trying my hardest to wear every bright color in my closet, before it's time to resort back to darker hues (which I won't lie – I totally love). This dress immediately caught my eye because of the accordion pleats. So different and fun! They really help enhance the shape, and the uneven hem completes an effortless silhouette.   Thanks for reading! xo-
Scarves are a year-round necessity for me.  I think they make for the perfect last-layer, and I am not afraid of an over sized scarf. Seriously. The bigger the better. I gravitate towards wearing them bulky around my neck, no matter what season it is. I think I'm the only Southern California girl who wishes it rained more often, so my scarves would get more use! 
Have a great week!
-xo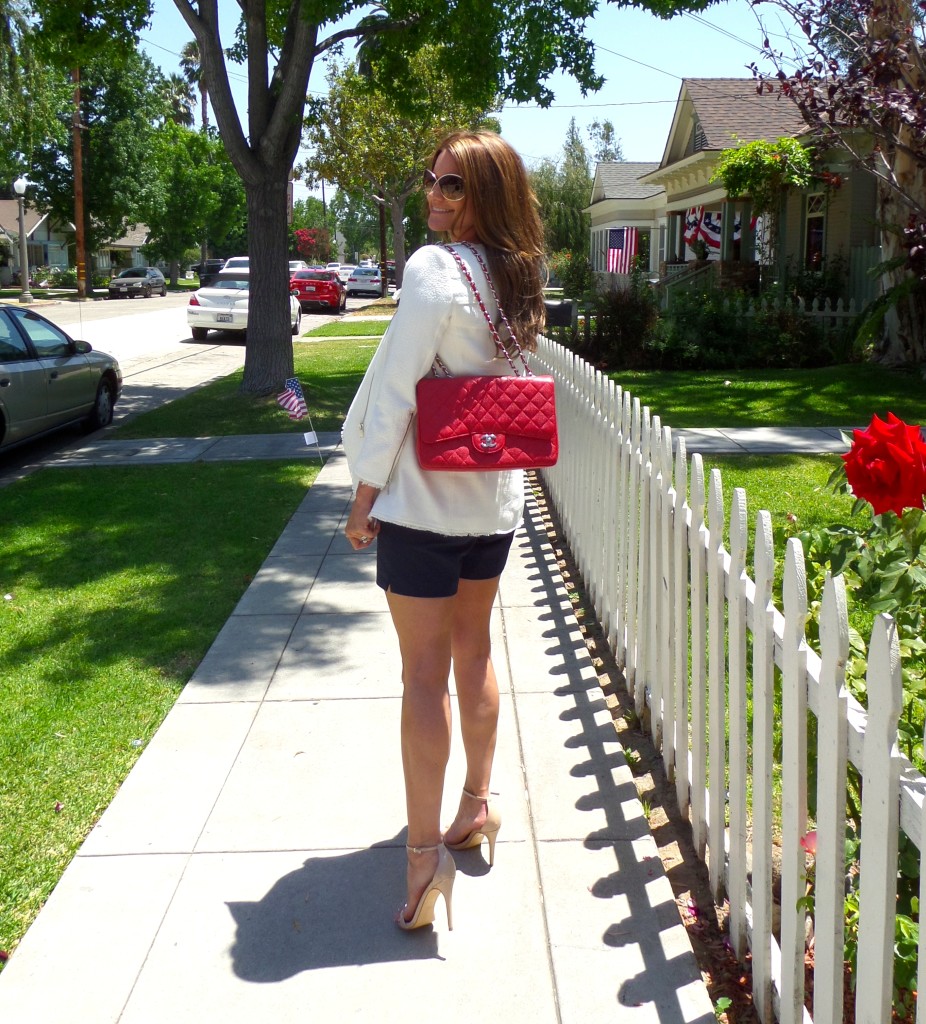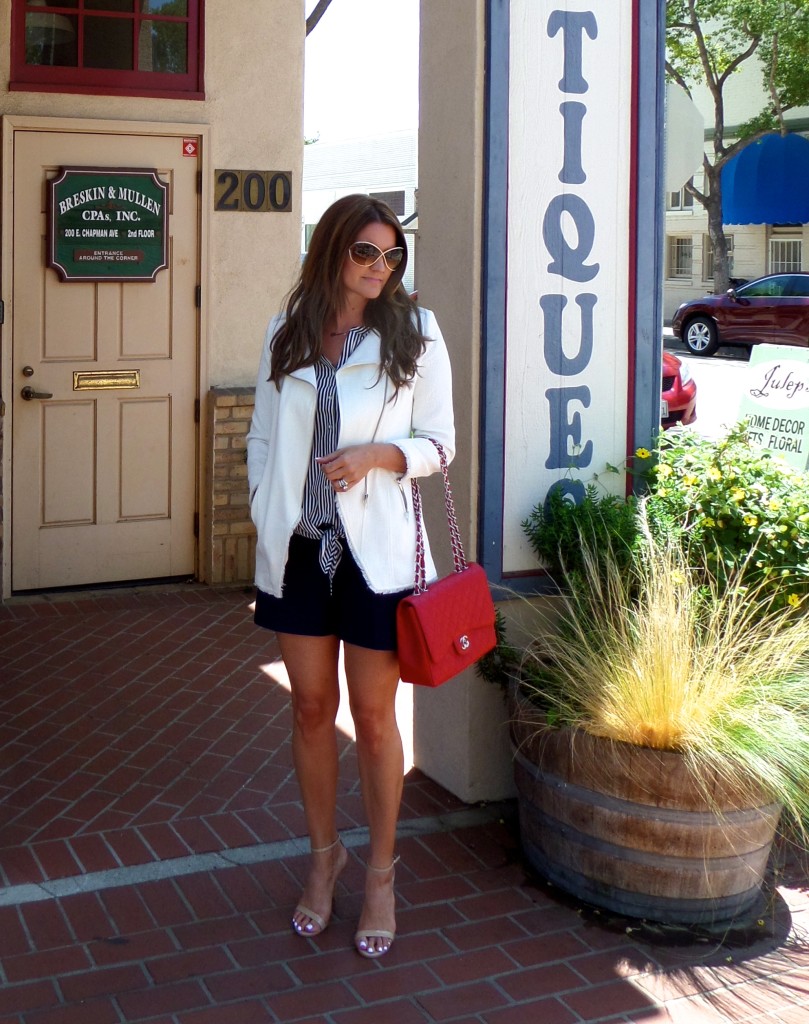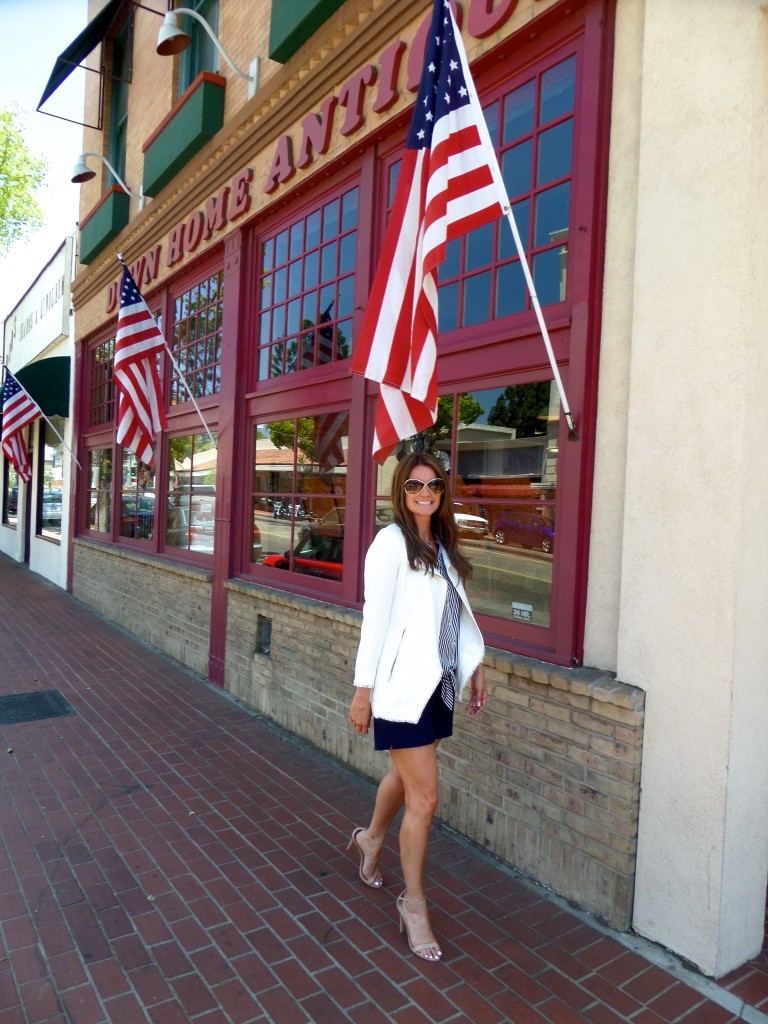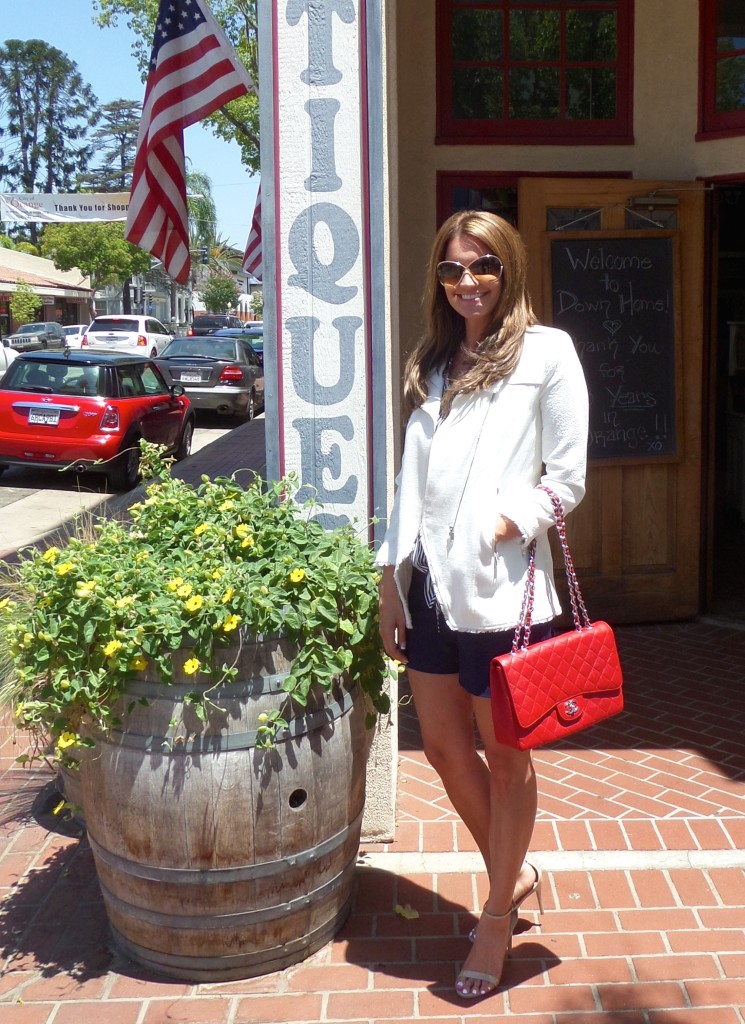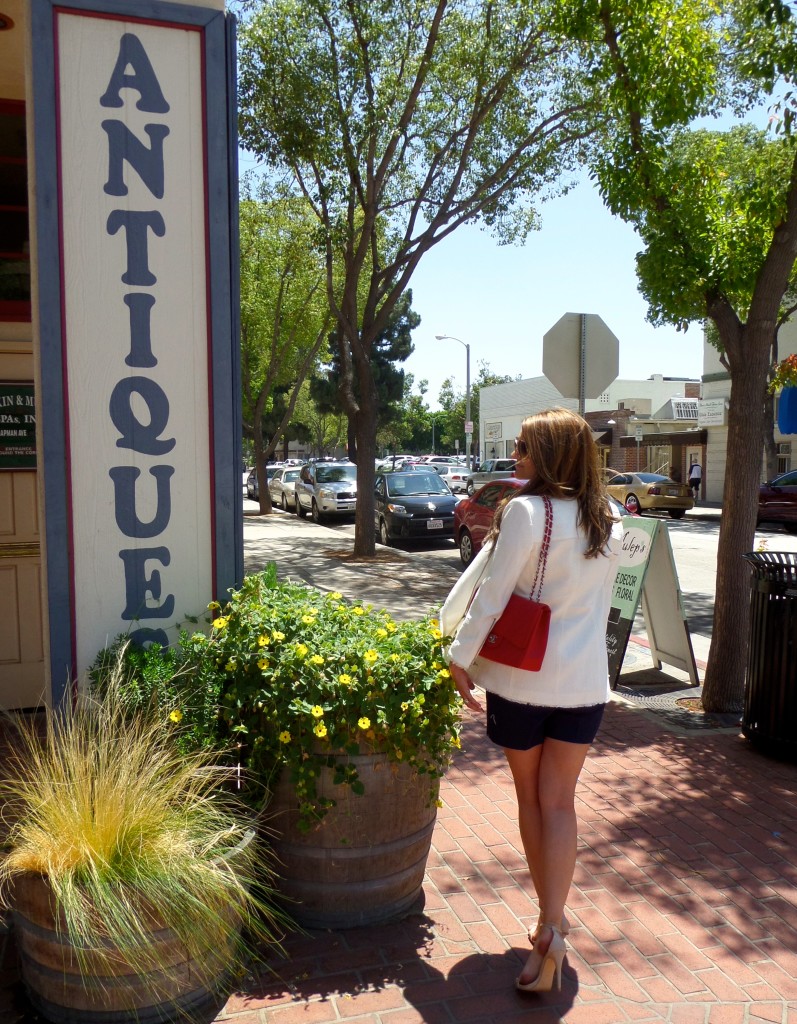 Motorcycle Jacket: Zara | Top: The Limited
(simliar)
| Shorts:
The Limited
| Bag: Chanel | Sunglasses:
Tom Ford
| Heels:
Steve Madden
  How can it already be the end of July? The summer months always feel like they go so fast, don't they? Before you know it, we'll be trading sandals for boots, and kimonos for leather jackets. While Fall has always been my favorite season, I will miss the simple things of summer fashion: denim shorts, a simple heel and all things nautical. You can never go wrong with these classic colors. Timeless and chic!   Thanks for reading!
xo-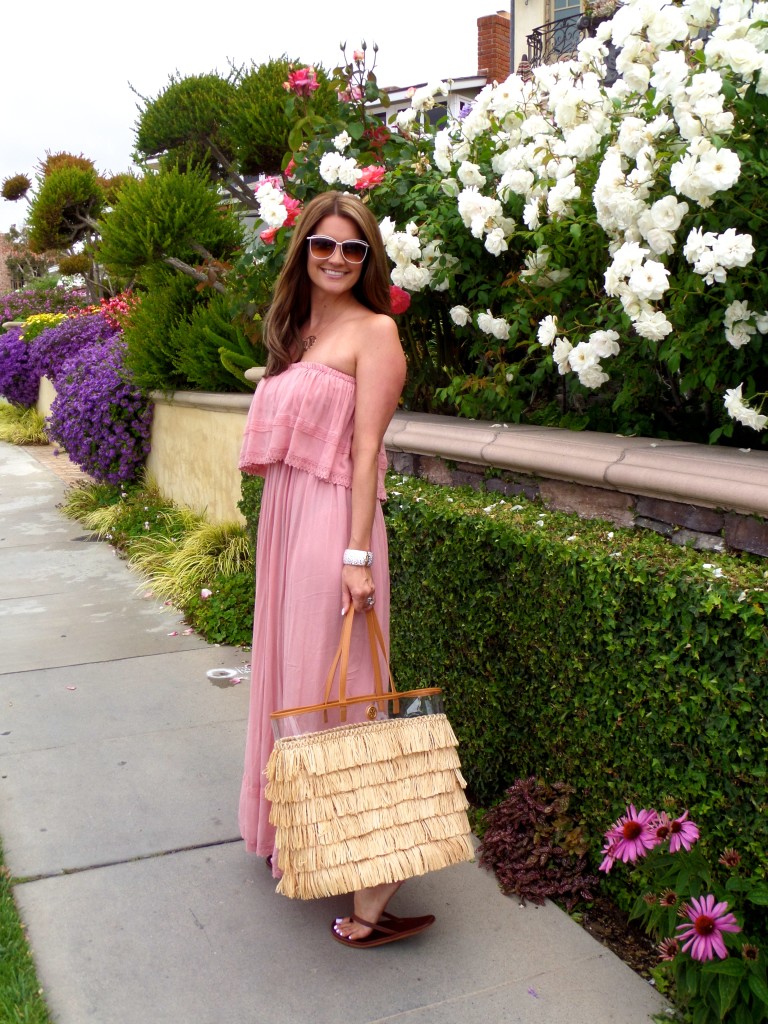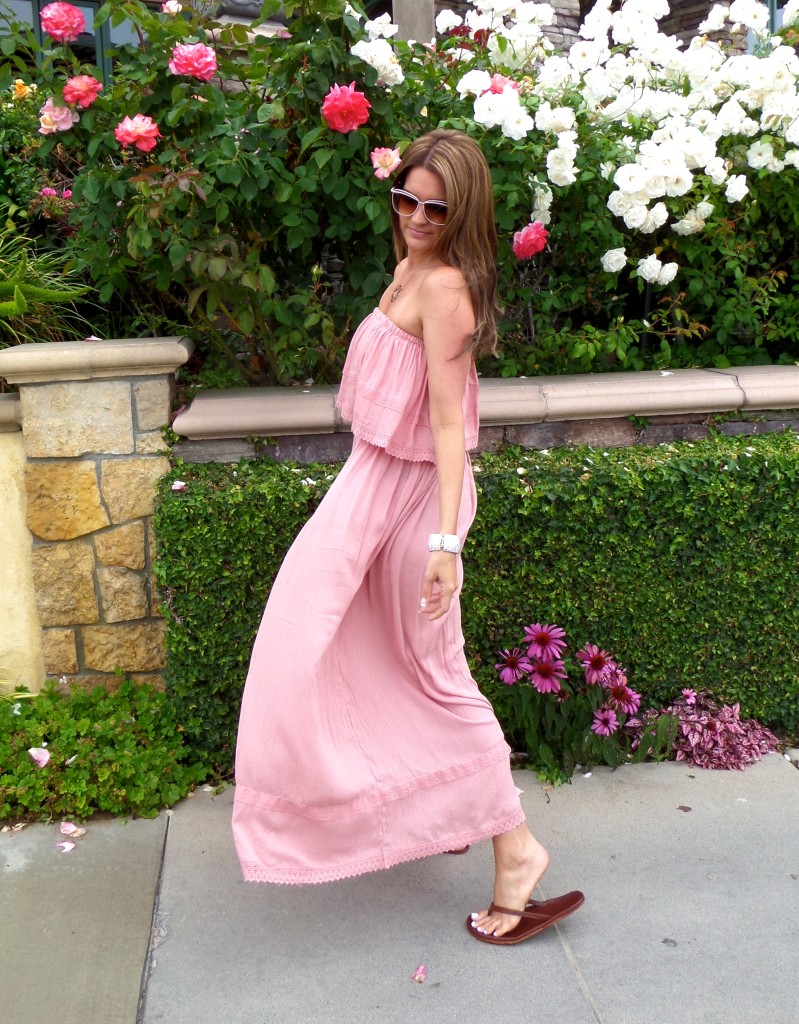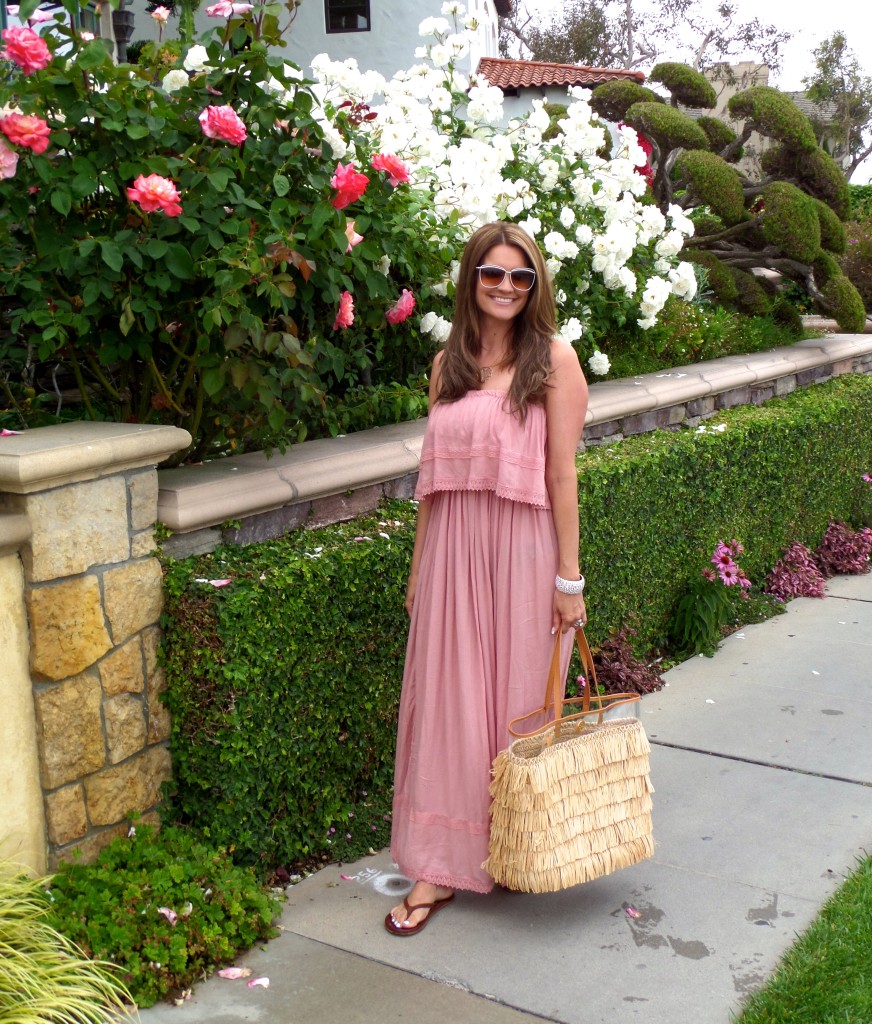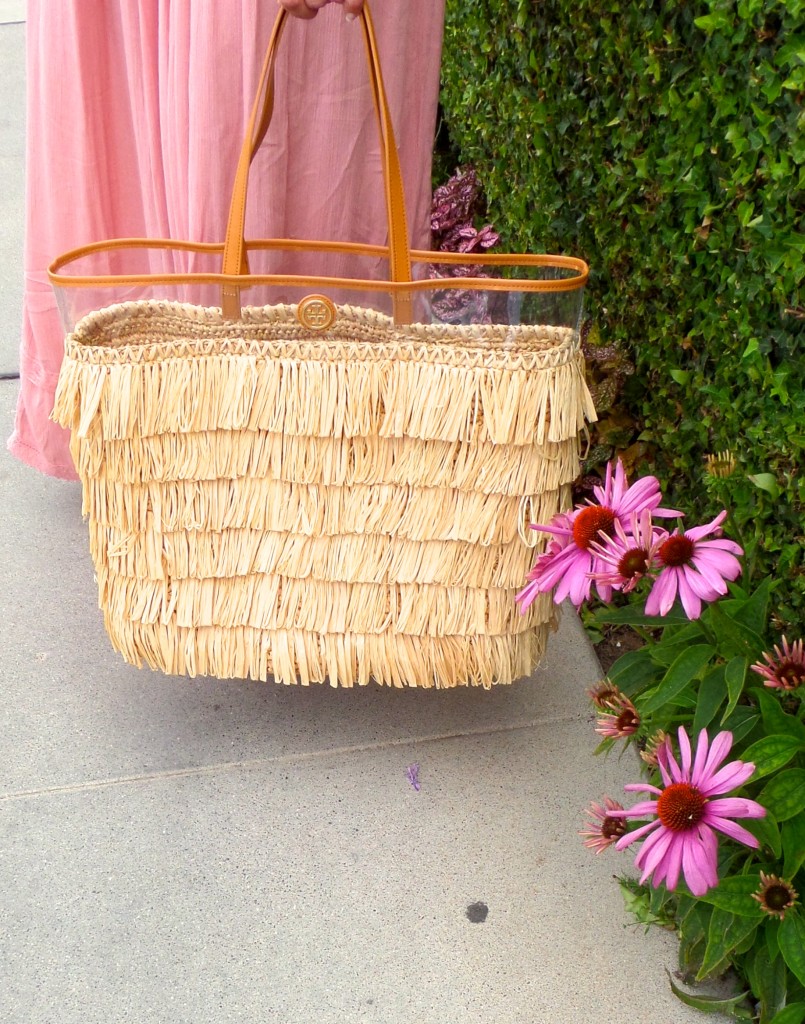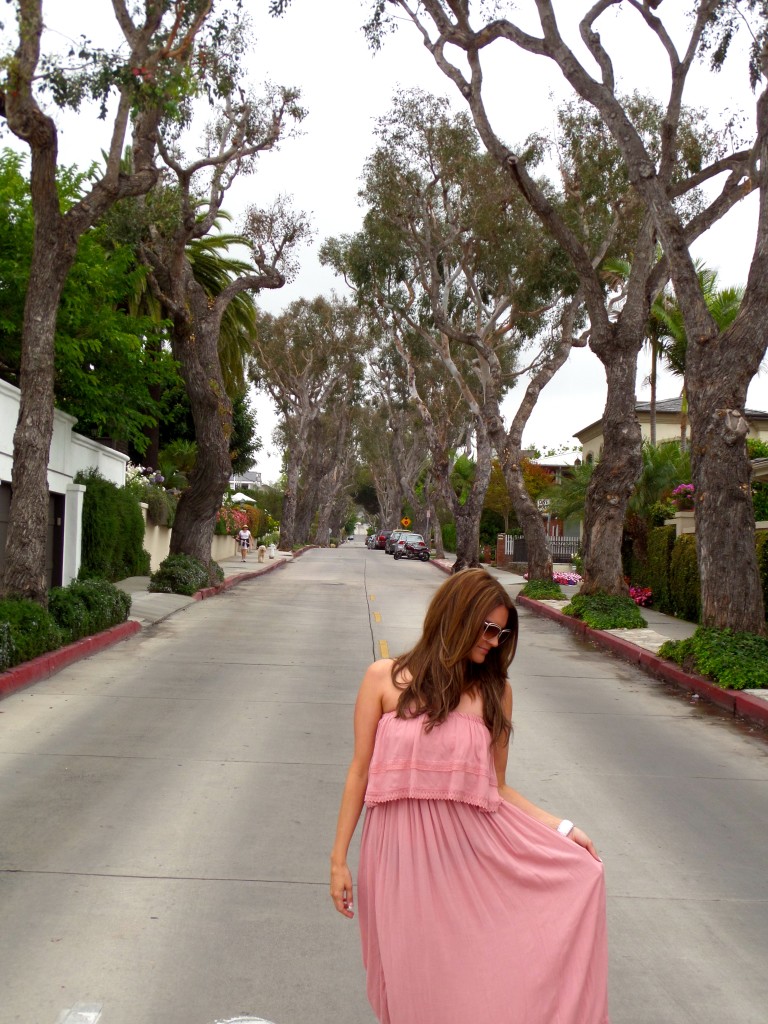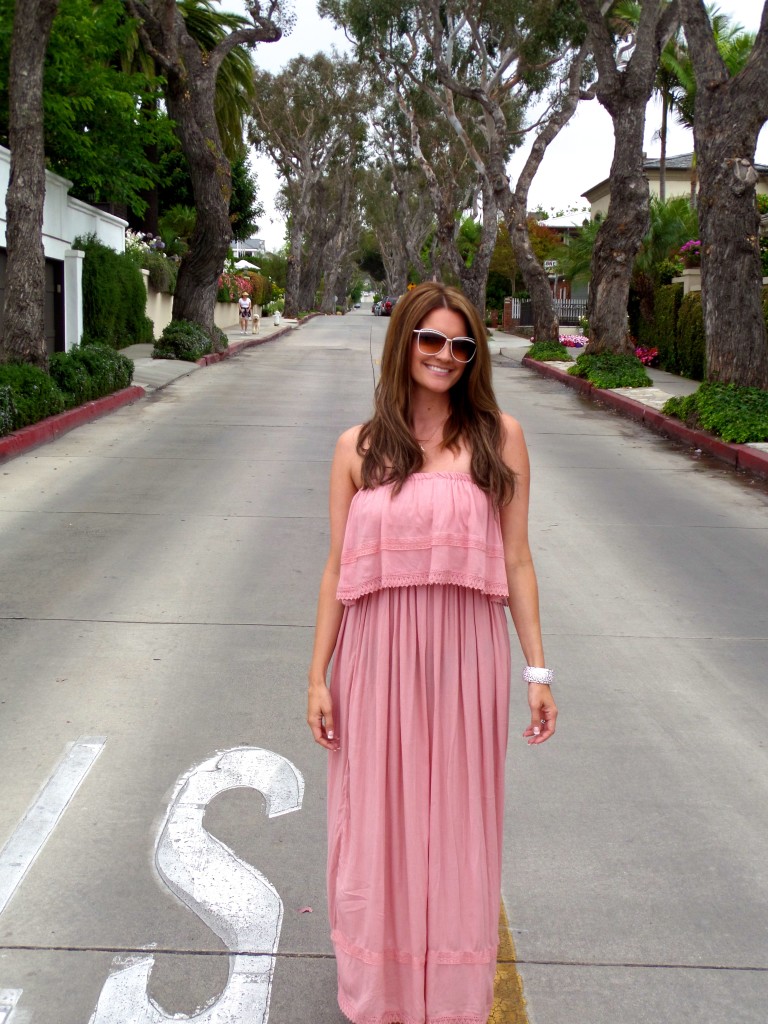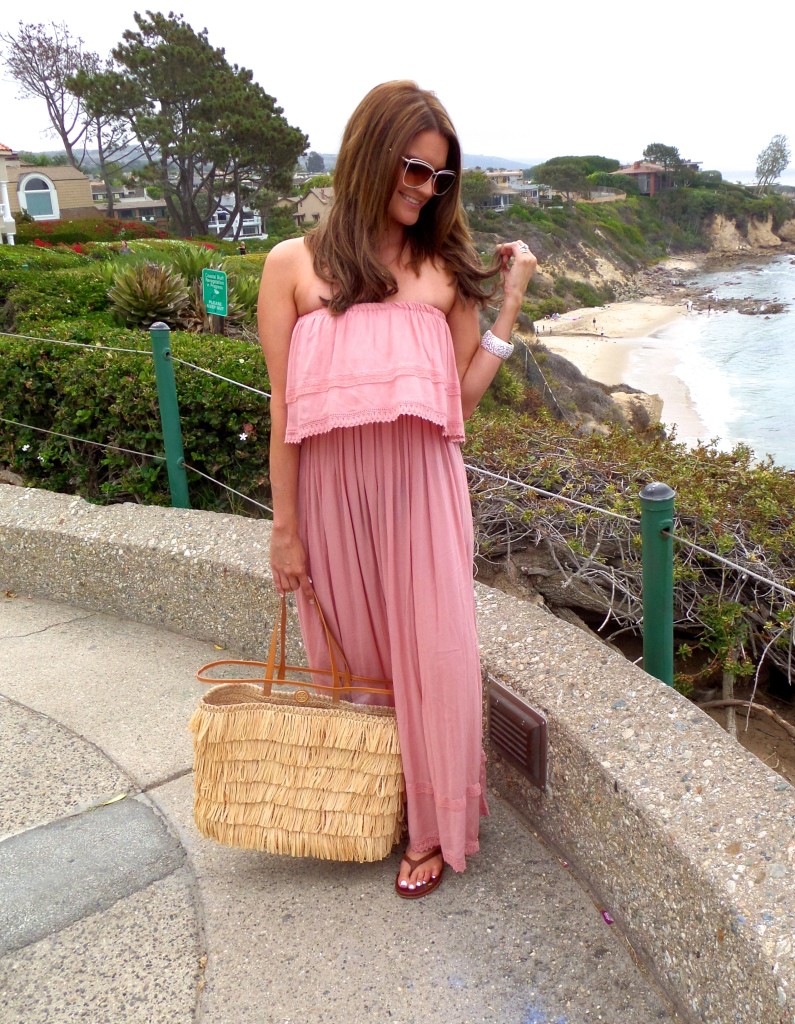 Maxi: Forever 21
(similar)
| Sandals: old | Tote:
Tory Burch
| Sunglasses: old | Necklace:
Etsy
| Bracelet: old
(similar)
    The soft color of this dress is what drew me in when I first spotted it. It's the perfect summer color. It's light and whimsical, with a touch of dreamy. For the past few months, I had been on the lookout for a particular tiered maxi dress from Zara. To my utter disappointment, it was sold out everywhere. When I couldn't search anymore, I stumbled upon this dress which was almost exactly the same as the one I had been obsessing over. The best part is, I ended up spending a lot less than I would have!   Meant .to. be.
♥
  Thanks for stopping by!
xo-
I wasn't lying when I said that I'm addicted to kimonos right now, so trust me..this isn't the last one you are going to see 🙂 I could not believe the price point on this one ($24!), so of course it would be a crime to pass it up. The colors are so beautiful and I am really loving the longer length. When you walk, the wind picks it up and WOW, it really makes a statement. I think every girl should have something in her closet that makes her feel feminine and pretty, and this is the piece that does that for me.
What piece in your closet makes you feel that way?
xo-
Top: Impressions  |  Shorts: The Limited  | Sunglasses: Roberto Cavalli  | Nameplate Necklace: Jennifer Zeuner  | Shoes: (old)
Have a great week!
xo-