Bathing Suit: Asos (top, bottom) | Coverup: Nordstrom | Glasses: Quay | Tote: Longchamp
Packing a suitcase, hitting the road and jetting outta town has always been one of my favorite things to do. But let's get real; it means taking time off of work and spending more money than you'd probably like to think about. But what if you could still enjoy the perks of being on vacation, and not have to travel any further than your own city?
Recently, we were invited to enjoy a little "daycation" at the Monarch Beach Resort in Dana Point, courtesy of ResortPass. They are an online booking platform for day access to resorts for pool, spa and amenity use. They currently feature resorts in CA, AZ, TX, FL and even HI! I love the idea of hosting a bachelorette or birthday party at one of the resort pools! What a fun girls day it would be!
Booking a day pass is as easy as 1,2,3:
1) Select the type of access you want (day pass, cabana, spa pass)
2) Indicate the number of people in your party
3) Select an available day in the calendar
Boom. You're done. Time to get your relaxation on 🙂
The best part about our day was that the drive home was only 20 minutes! Instead of having to catch a flight or gear up for a long road trip home, we got to enjoy a nice "vacation" right in our own backyard.
And if you head over to my Instagram later tonight, I'll be hosting a giveaway for you and a friend to enjoy your very own "daycation" courtesy of ResortPass!
You won't want to miss it!! XO ♥♥♥♥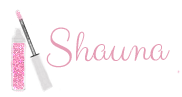 Sweater: Nordstrom | Tank: H&M | Shorts: Old Navy | Booties: Marc Fisher | Glasses: Quay | Bag: Chanel 
I feel like I'm late to the game posting what I got at the #Nsale, but I couldn't resist sharing this sweater. You know me; there was no way I could pass on it because of those sleeves. It comes in black too, and as of this morning both were still available!
I had mentioned in this post that my idea was to have a relaxing day on Monday once I got home from Vegas, but plans majorly changed and instead we had to put down my parent's dog. It was completely unexpected, so to say that as a family we are devastated would be an understatement. It's crazy how one minute we were celebrating an anniversary & bachelorette party all together in Vegas, and the next we are crammed in a room saying goodbye to a sick pup. I'll tell ya; losing a pet is just as bad as losing a family member…which makes perfect sense because THEY ARE family members! Sandy gave us 15 wonderful years, and we are so grateful for the special times we shared with her.
If you have fur babies of your own, kiss and love them up all day, every day! They are one of God's greatest gifts and time goes so fast. I know that's what my plan is for the weekend: major puppy cuddles. Hope Riley is ready 🙂 XO – Thanks for reading.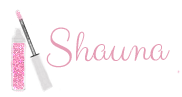 Blazer: Asos (white/black) | Tank : H&M | Shorts: Loft | Heels: Steve Madden | Glasses: Quay | Necklace: Jennifer Zuener
Oh, bell sleeve blazer…how do I love thee? During one of my my regular (daily) browsing sessions on Asos, I stumbled upon this anything-but-basic blazer and IMMEDIATELY knew it was the type of item that would turn heads. I always find it exciting when I find a piece of clothing that screams "Look at me, look at me!".
Hope you all had a great weekend! After spending the last 4 days in Vegas, I am definitely ready for some actual relaxation (which is why I'm spending today at my pool!). We had a great time celebrating my sister's bachelorette party, and I can't believe we are only a few months away from the big day.
Thanks for reading, have a great week!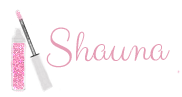 Top: Impressions | Shorts: Old Navy | Shoes: old (similar) | Tote: H&M – not online yet | Glasses: Quay
Keeping it short and sweet today, as I'm off to Vegas for my sisters Bachelorette Party!
In case you missed it, I had TWO sisters get engaged TWO weeks apart last December! It's been a wild ride so far. And randomly, my parents just so happen to be celebrating their 42nd wedding anniversary also in Vegas this weekend, so the 6 of us ( Mom, Dad and their 4 girls) are going to meet up Thursday night to hang as a family before we have to split up for the weekend. If you don't know by now, we are the closest of families and any time we get to spend together (in Vegas, no less!) is seriously my absolute favorite.
The family that plays together – stays together 🙂
 Have a great weekend! -XO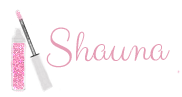 Top/Pants: Free People | Heels: Steve Madden | Necklace: Jennifer Zeuner | Clutch: old (just bought this) | Glasses: old (similar) | Bracelet: c/o Rachel Zoe
Keeping it simple has never done me wrong.
Cheese pizza. Cookies. Little black dress…just a  few of my favorite things that are best when they aren't given too much thought. And yes, kind of like this outfit, they are totally fail proof and uncomplicated.
Thanks for reading! XO ♥♥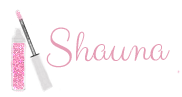 Dress: Nordstrom | Heels: Steve Madden | Glasses: old (similar) | Necklace: Jennifer Zeuner 
I cannot begin to tell you how much I ADORE this dress. It's the perfect piece for those summer date nights, and friendly get togethers! Right now it's 40% off too, which is such a steal for this beauty ♥ 
Any fun plans for the weekend, gals? Lemme guess: shopping the Nordies sale? Me too! 🙂 Hoping to find some fab fall pieces before they sell out! Good luck out there if you're braving the malls!
~xo