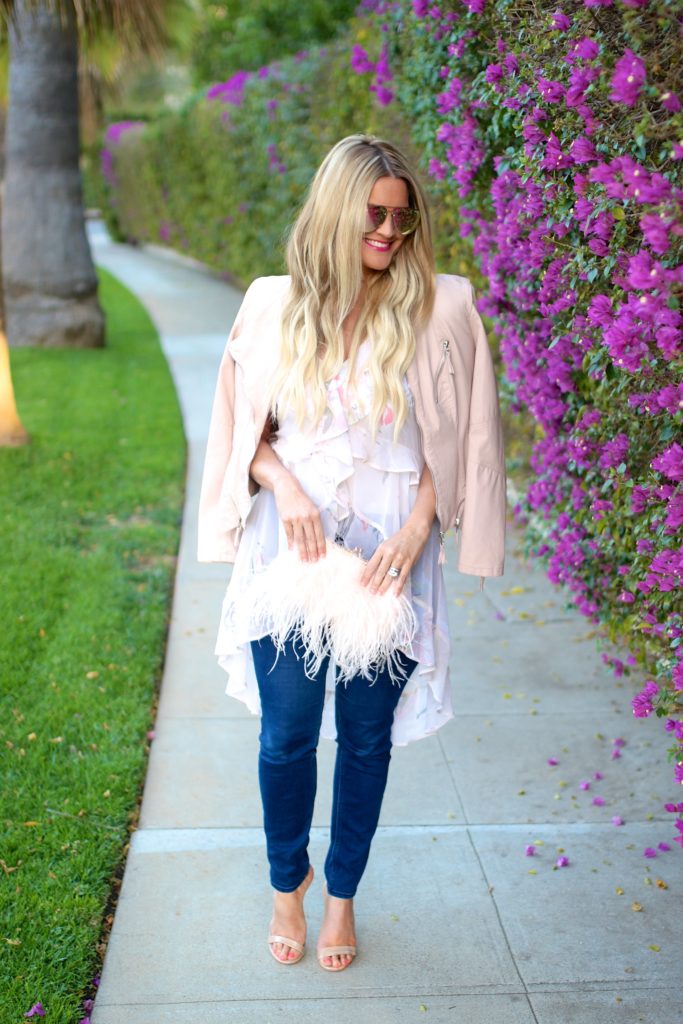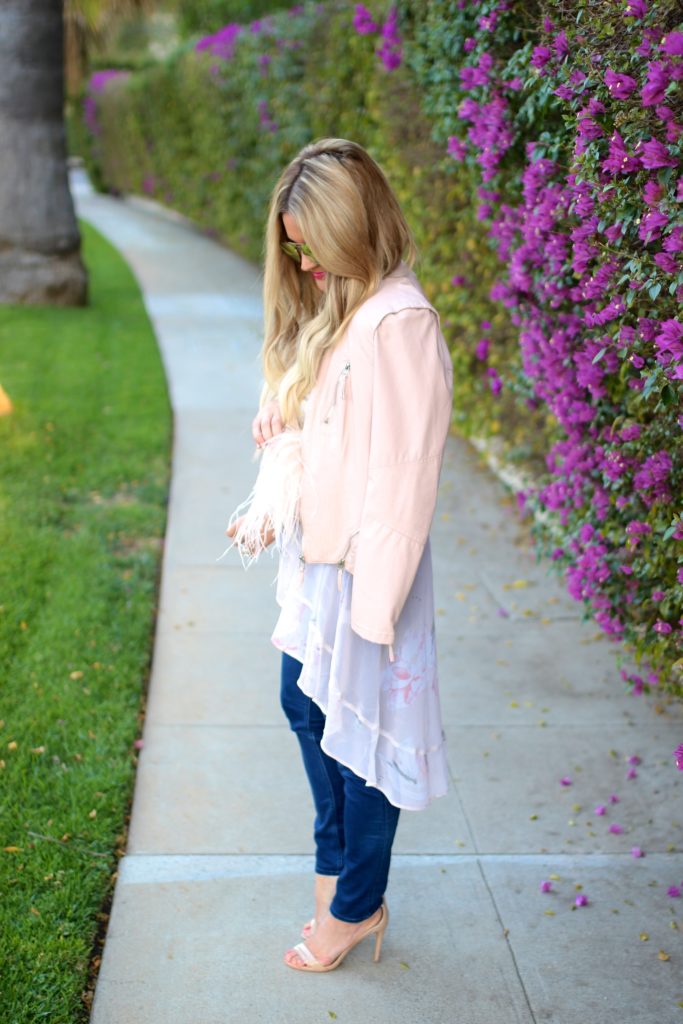 Jacket: BLANKNYC | Top: Leith | Denim: H&M | Heels: Steve Madden | Glasses: Quay | Clutch: old (love this!)
Depending on where you live, you might be waking up to cold temperatures and feeling confused by the afternoon heat wave. In Orange County, our weather has been suffering from SERIOUS bi-polar disorder, which makes outfit planning somewhat difficult! But on this particular day in Beverly Hills, the weather could not have been anymore perfect or anymore spring-like for a little ladies luncheon that I attended. I was all smiles for this pretty day!
Hope you all had a great weekend, and a great week ahead!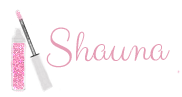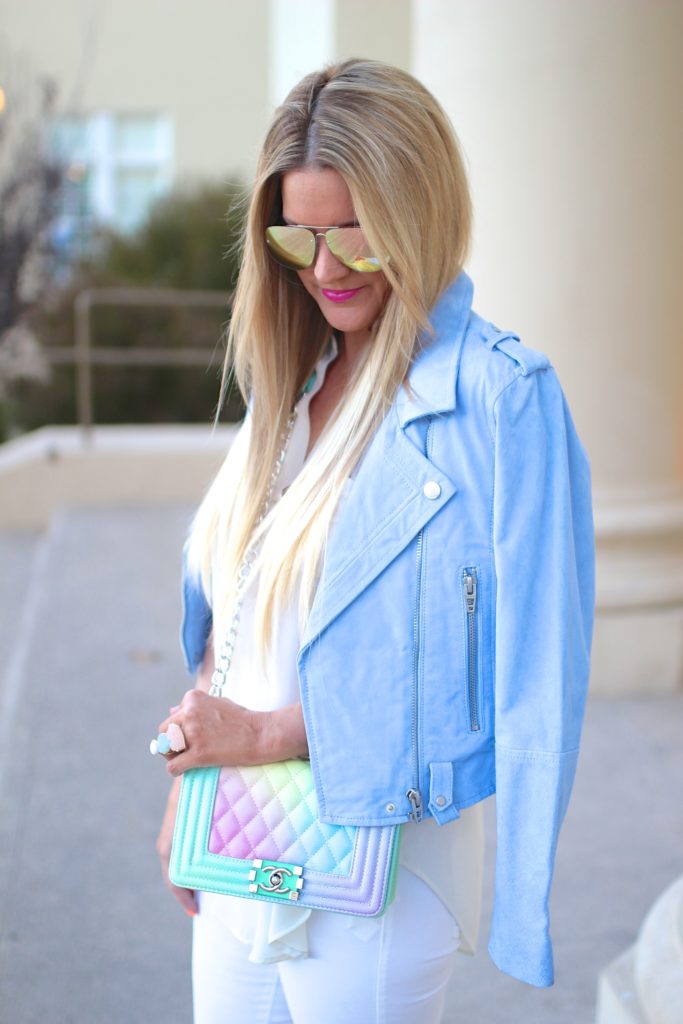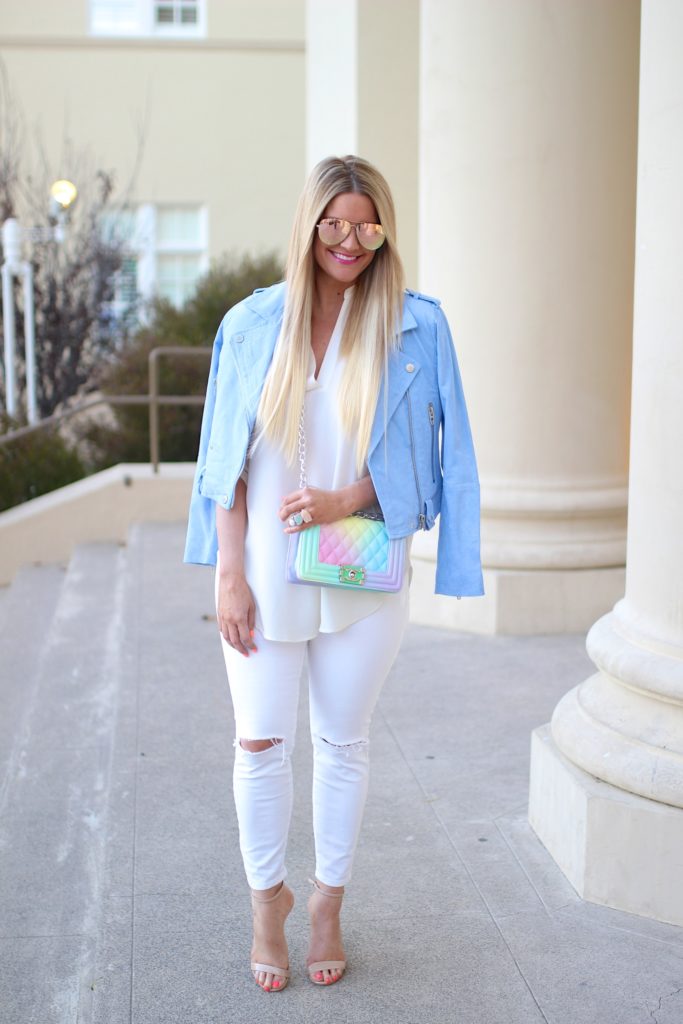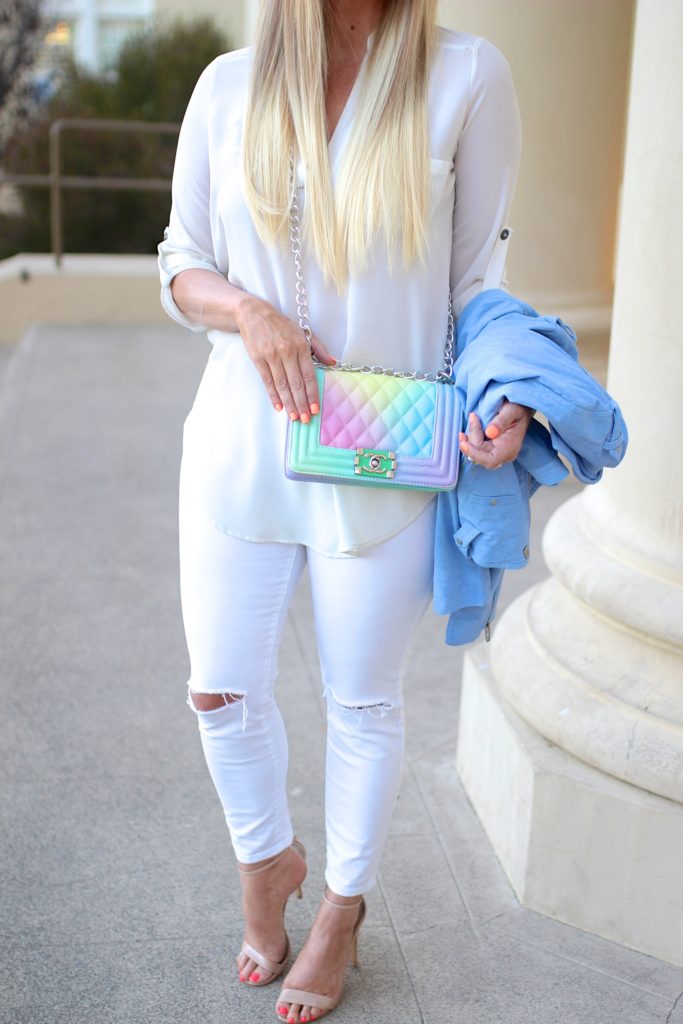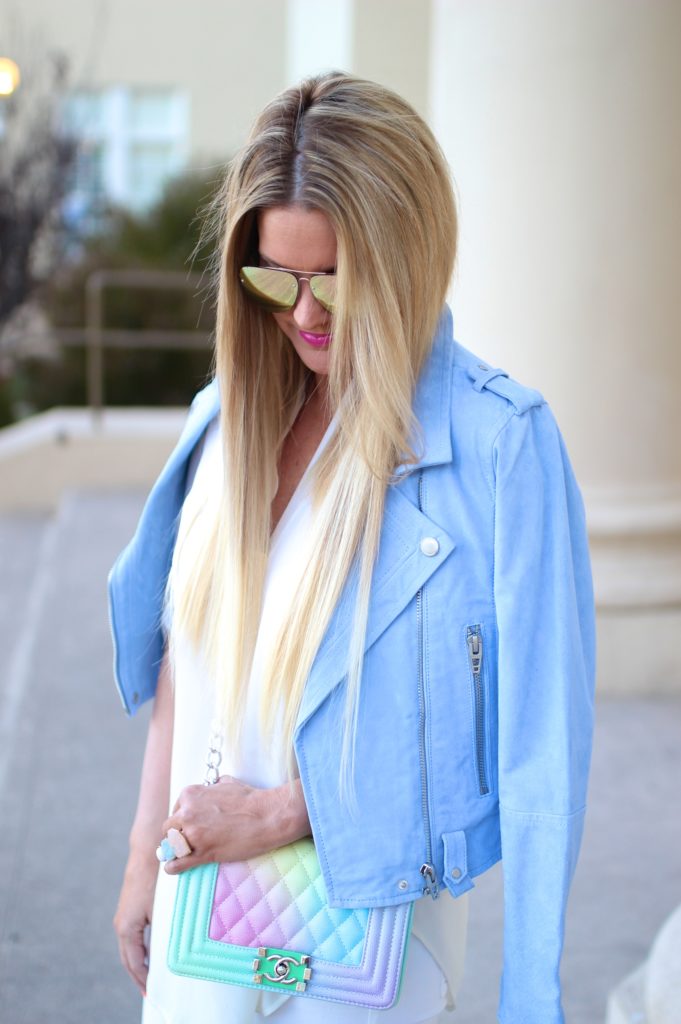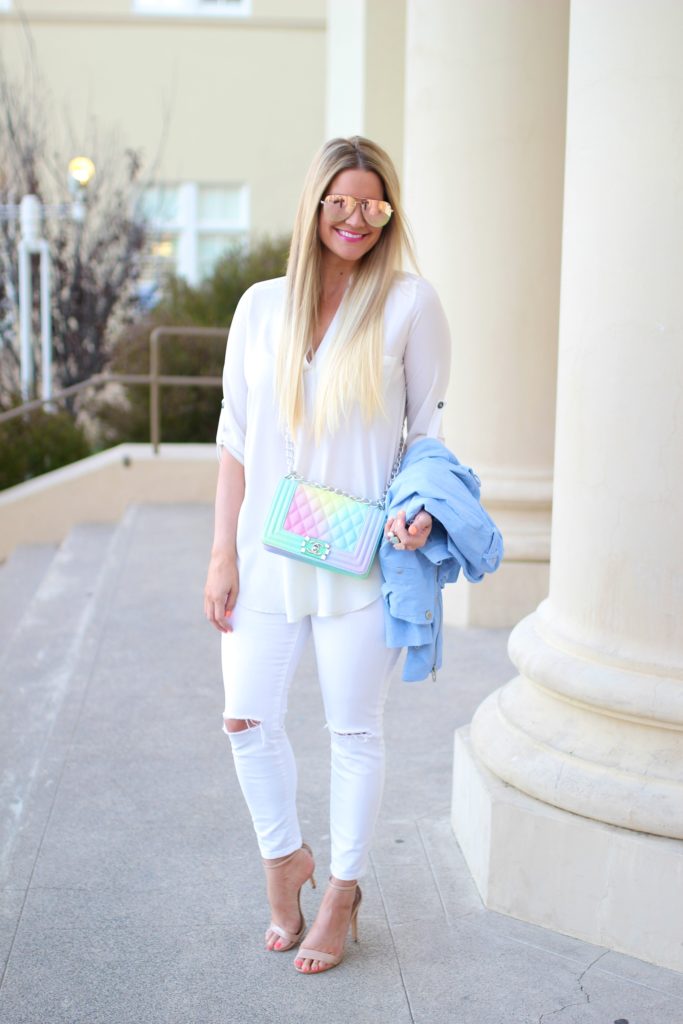 Jacket: BLANKNYC | Top: Lush | Pants: Free People | Heels: Steve Madden | Glasses: Quay | Bag: Chanel le Boy
Spring has basically sprung in most stores and before long, summer will be on it's way…so it's time to shed some of that black colored clothing (SOME, not all!) and incorporate a little more color into your closets. If you're new to wearing pastel colors, a great way to get started is by adding soft colored accessories to your look. I like to make my accessories the main focus most times, so I always try to keep the rest of my look simple & basic.
Hope you all have a great weekend! We are shooting some fun spring looks, and I can't wait to share them with you guys soon! Thanks so much for stopping by -XO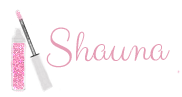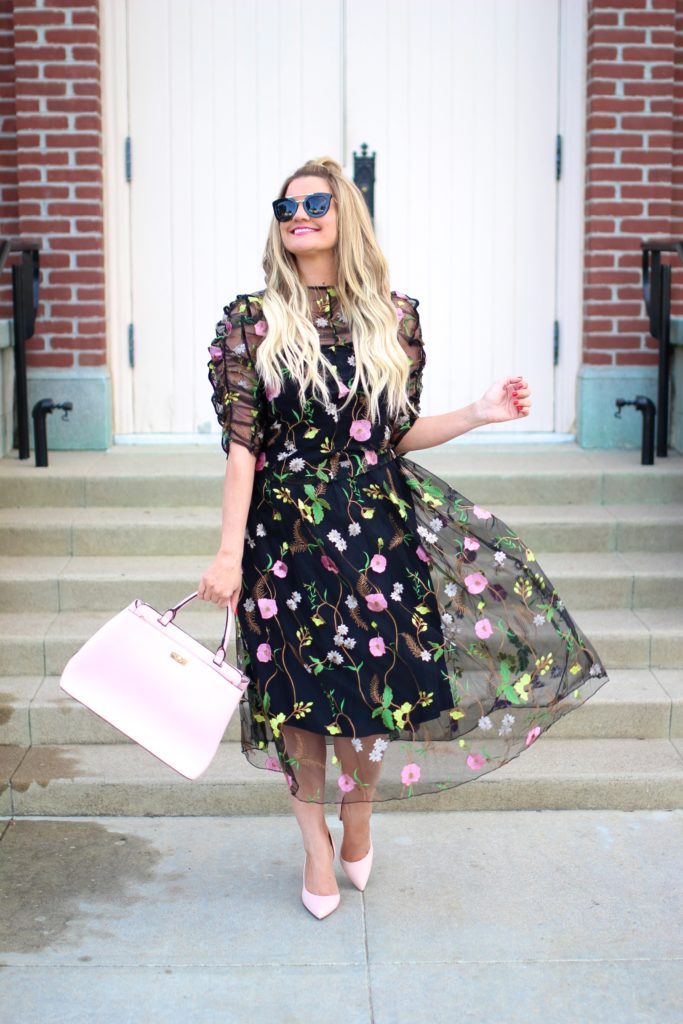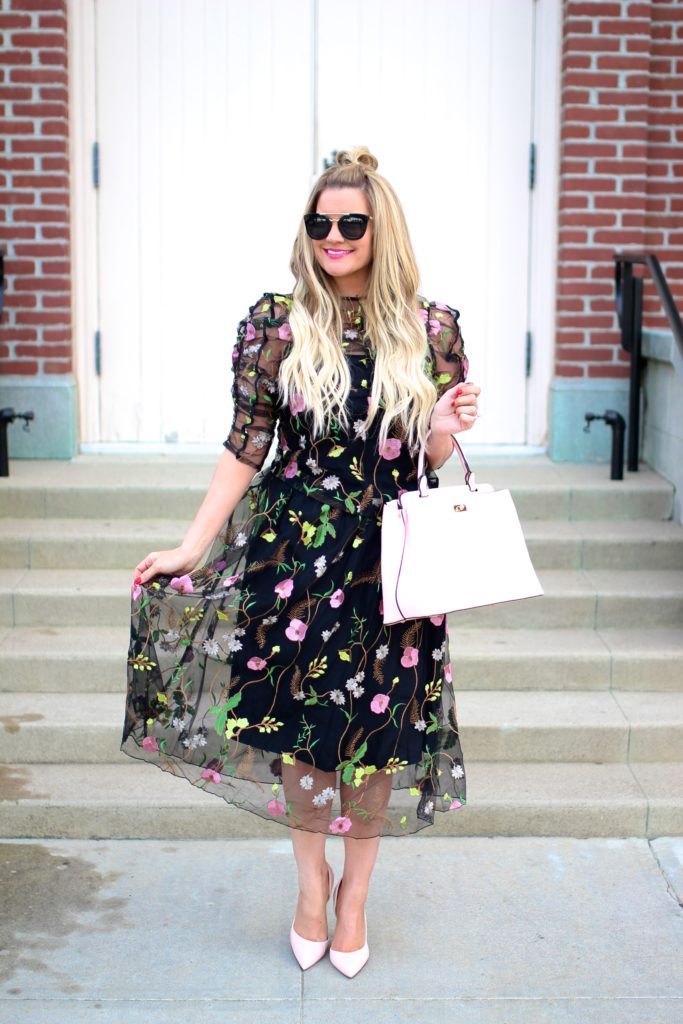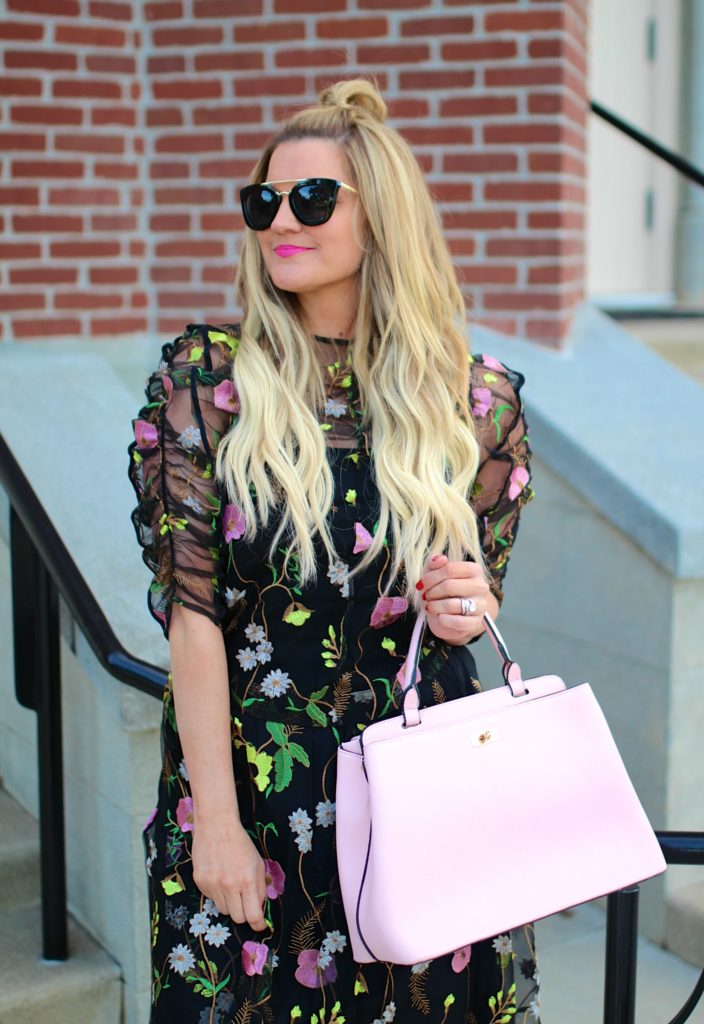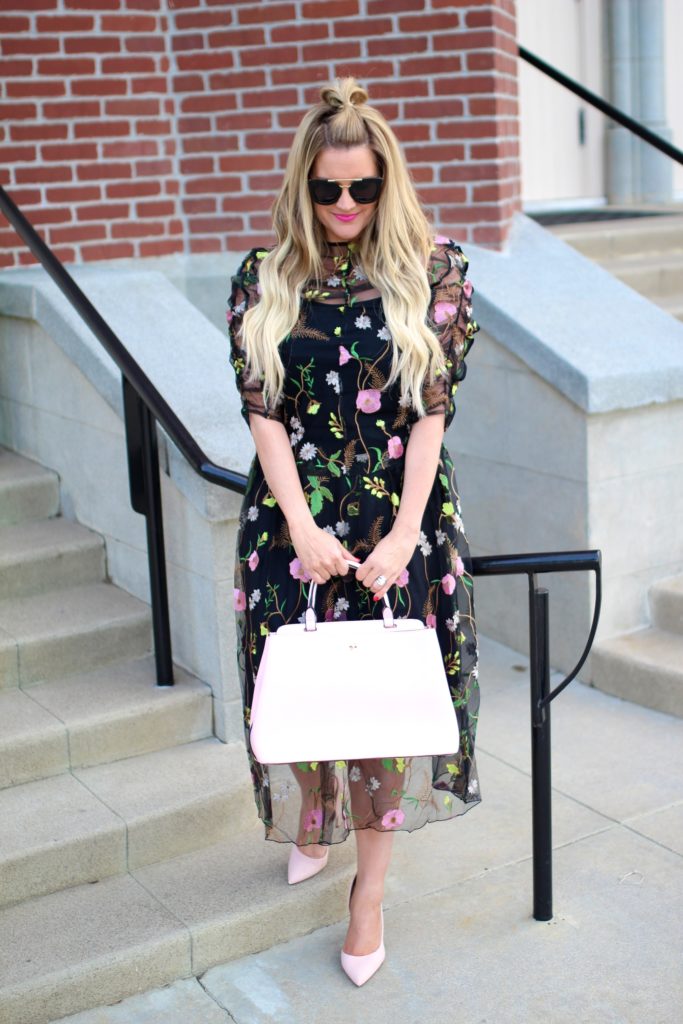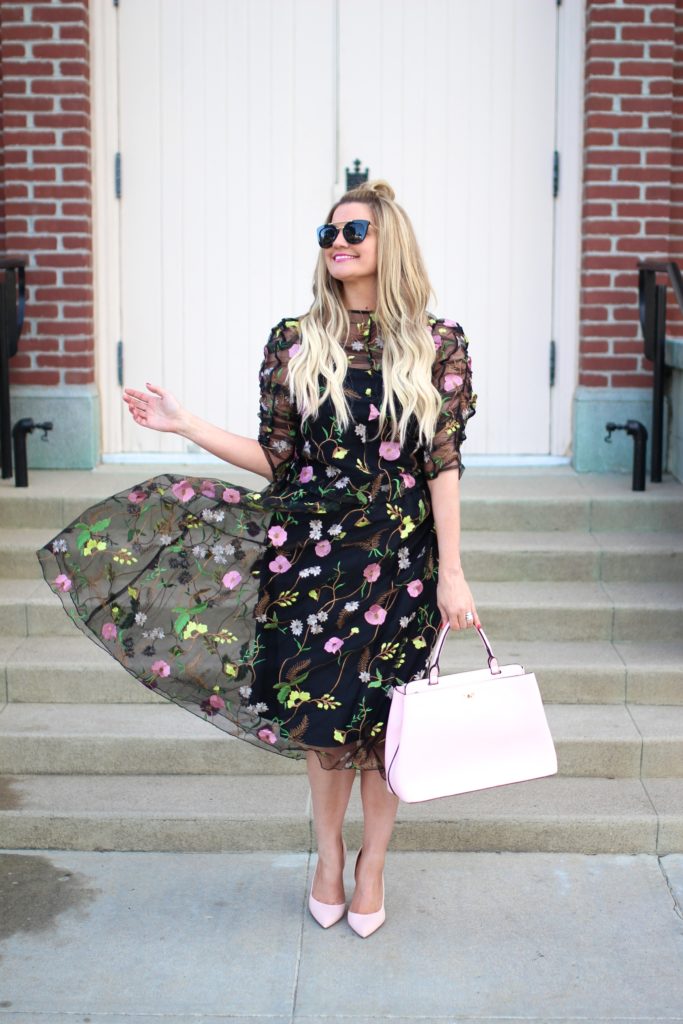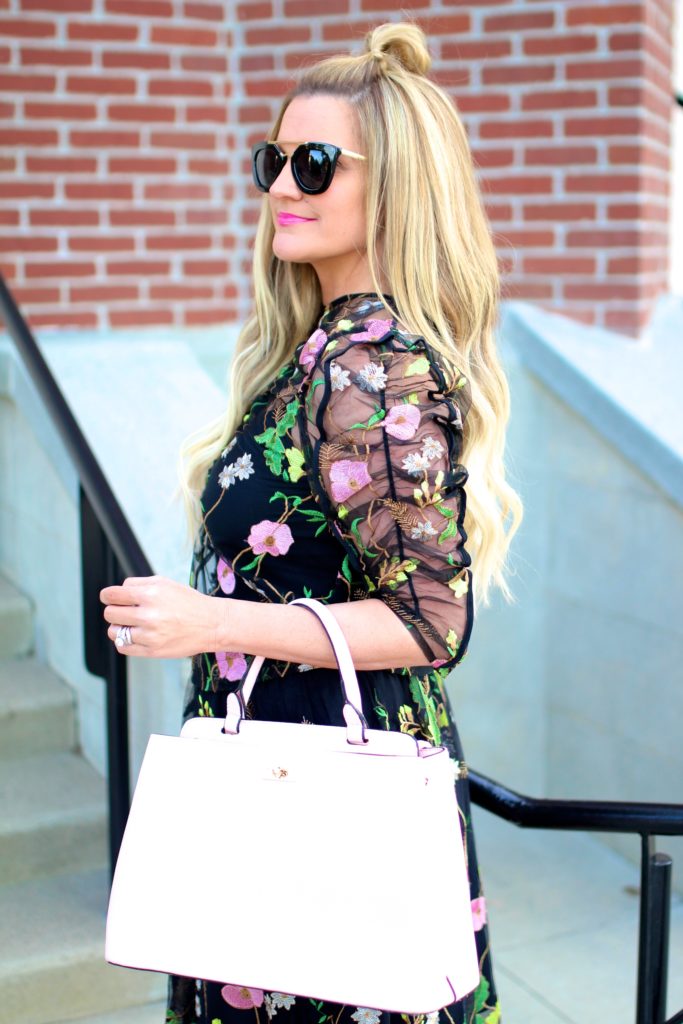 Top: H&M | Skirt: H&M | Heels: Aldo | Glasses: Prada | Bag: old (similar)
Several stores have already started teasing me with their Spring '18 arrivals…and it's killing me!
A recent browsing turned shopping session at H&M got infused with spring fever when I laid my eyes on this fabulous flower number…I couldn't resist…I couldn't fight it…and I knew I had to work these florals into my winter wardrobe!
Hope you all had a great weekend! Mine was a 3-dayer, so we did some bike riding, hiking and a little post Valentine dinner date in Hollywood, where we ended the night at SUR. For those of you Vanderpump Rules fans..it's true that the staff really works there! Jax made our drinks 🙂 We always have such a blast when we go!
Thanks for reading!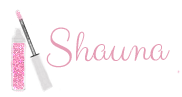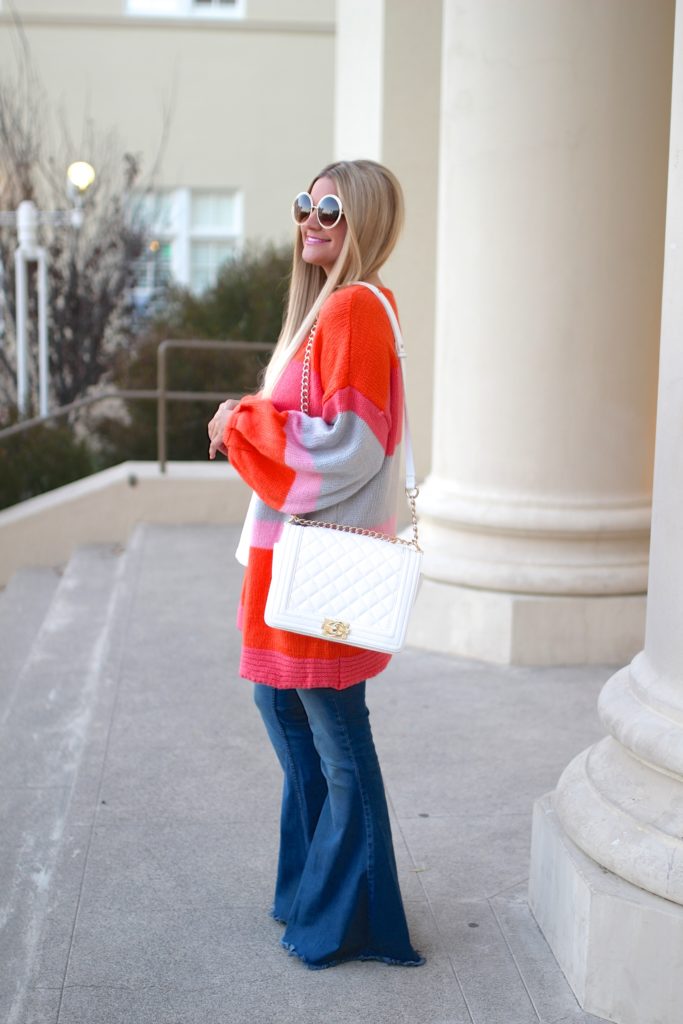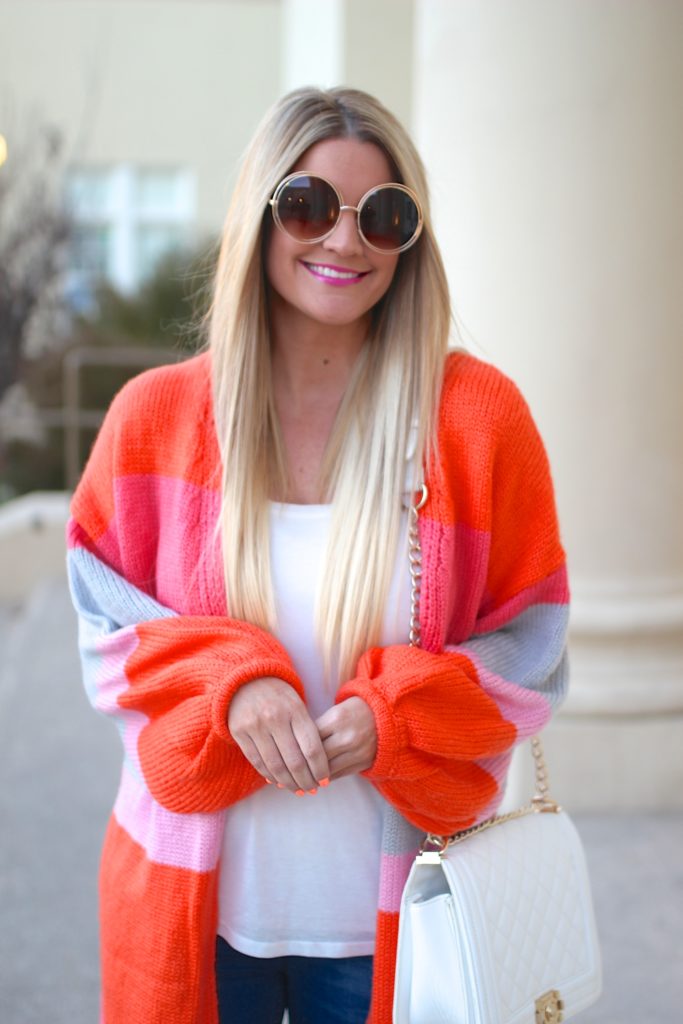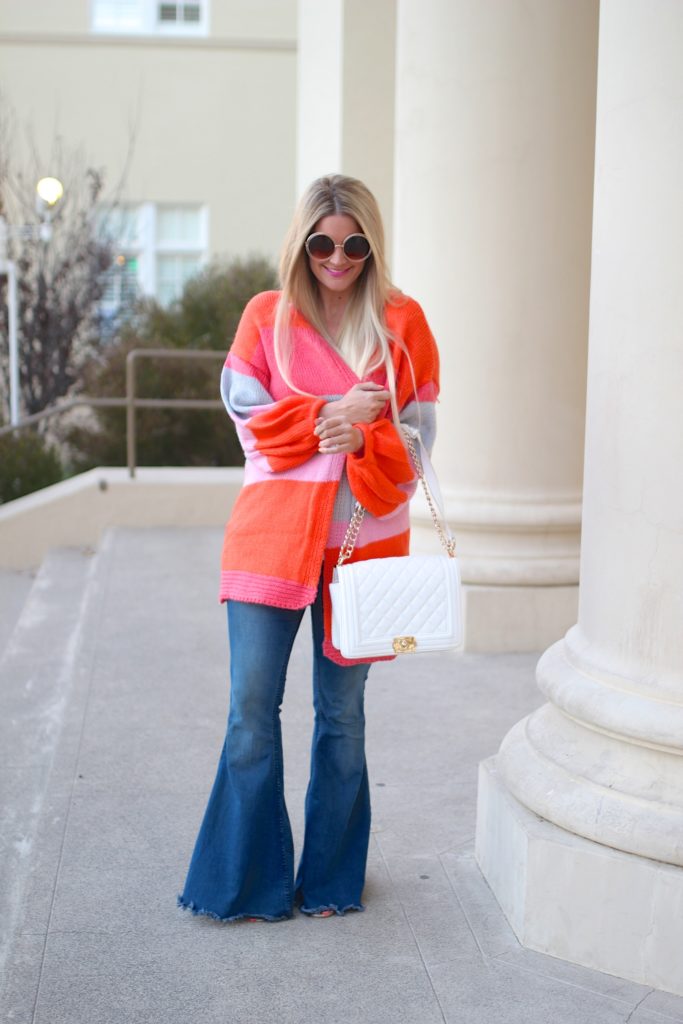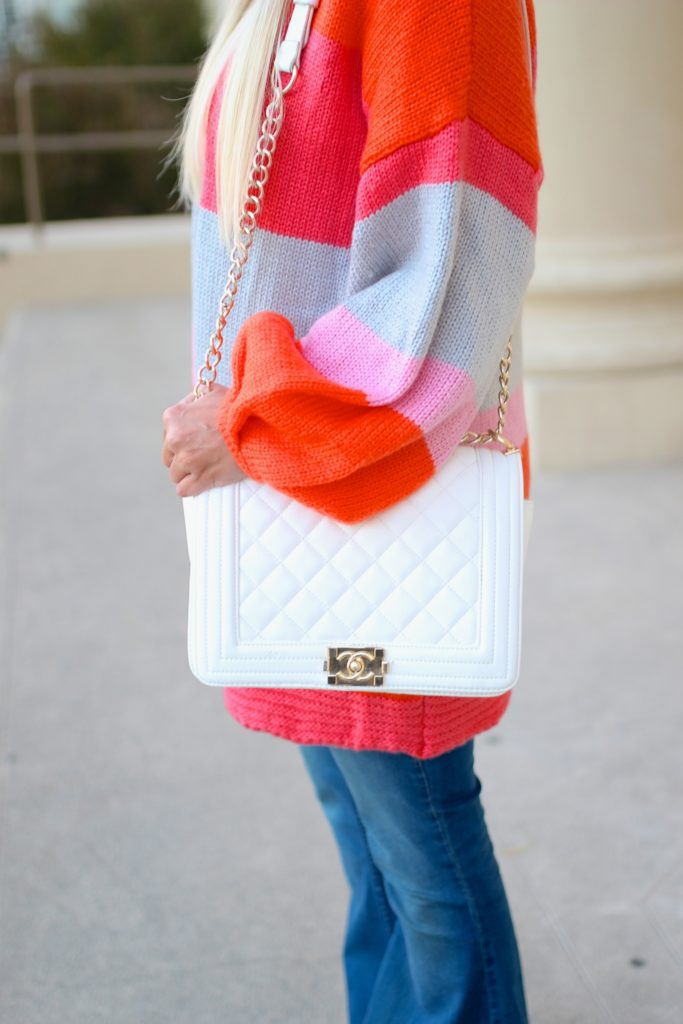 Sweater: Asos | Tank: H&M | Denim: Free People (similar) | Glasses: Chloe | Bag: Chanel
The weather here was SO nice last weekend, so I was excited to break out some bright colors and my favorite flares (missing those days already, as it's only been in the low 60's all week!). This colorblock sweater is so super fun for Spring, but does run really large (I'm in a S). 
Hope you all have a nice weekend ahead! Thanks so much for reading XO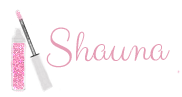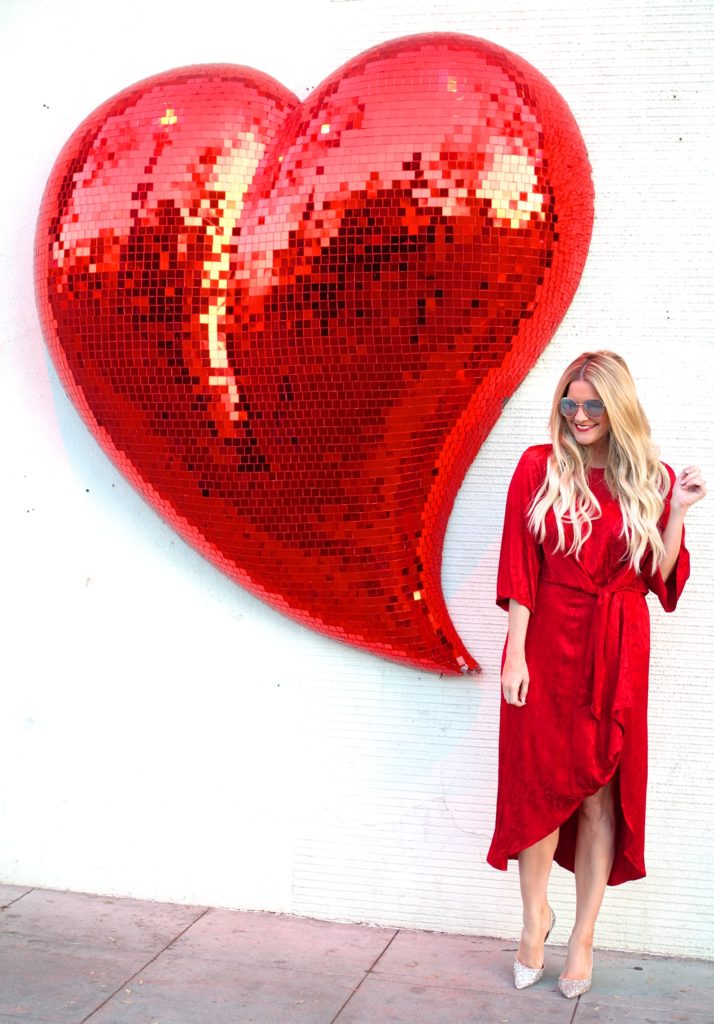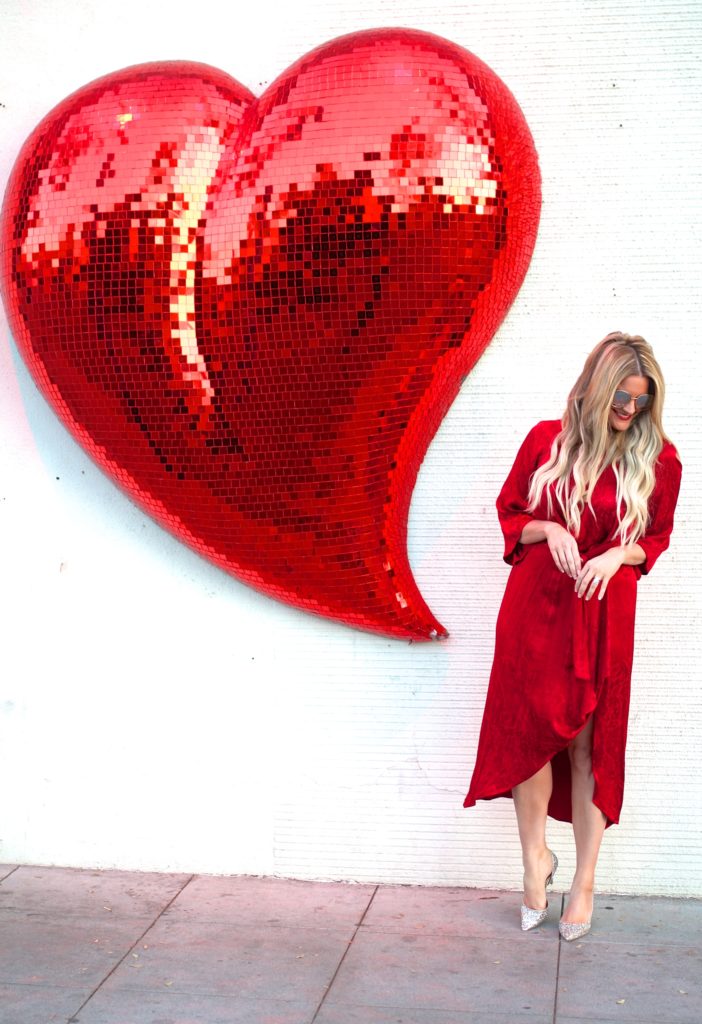 Dress: Zara (similar) | Heels: Badgley Mischka | Glasses: old (similar)
Happy Almost LOVE Day! In honor of Valentine's Day, here are 14 random things I love:
♥ "A Few Good Men". I'll watch it every single time it comes on (in fact; it's on as I type this!)
♥ When the Hubby asks me each day how he can make my day better. It's the sweetest 
♥ Puppy cuddles 
♥ Our house in Christmas lights. It makes me so happy every time I turn on our street! Bonus: When your postman says you have the best lights in the ZIP CODE (now that's a guy I trust!) 
♥ Visiting new places 
♥ Reruns of Roseanne (SO excited it's coming back next month!) 
♥ Haagen Dazs Pepermint Bark Ice Cream 
♥ When it's cold enough to throw on a faux fur 
♥ Coming up with the titles for my blog posts! I have a giant spreadsheet where I track each one I've used, so I never use the same one twice 🙂 
♥ YSL Lip Stain in "Nude Rose"
♥ "Ants Marching" by Dave Matthews 
♥ What I like to call "Bendy Pizza". Basically a slice so cheesy & gooey, it bends in half easily. The crust has to be super thin too! 
♥ My wedding rings 
♥ Having a super close family. Being the oldest of 4 girls is seriously so fun too!
Happy Valentine's Day to you all! Whether you're in love or enjoying being single, take a moment to let someone know you love them! Whether it's a friend, family member, kids or your special someone. Enjoy this special day of LOVE! XO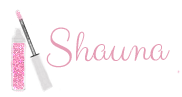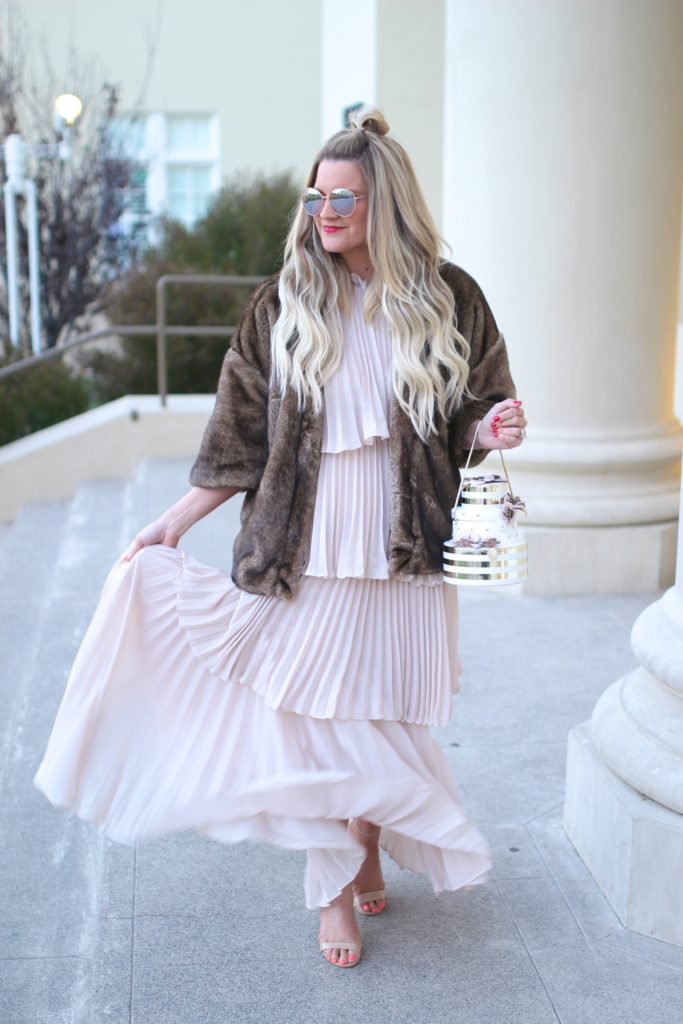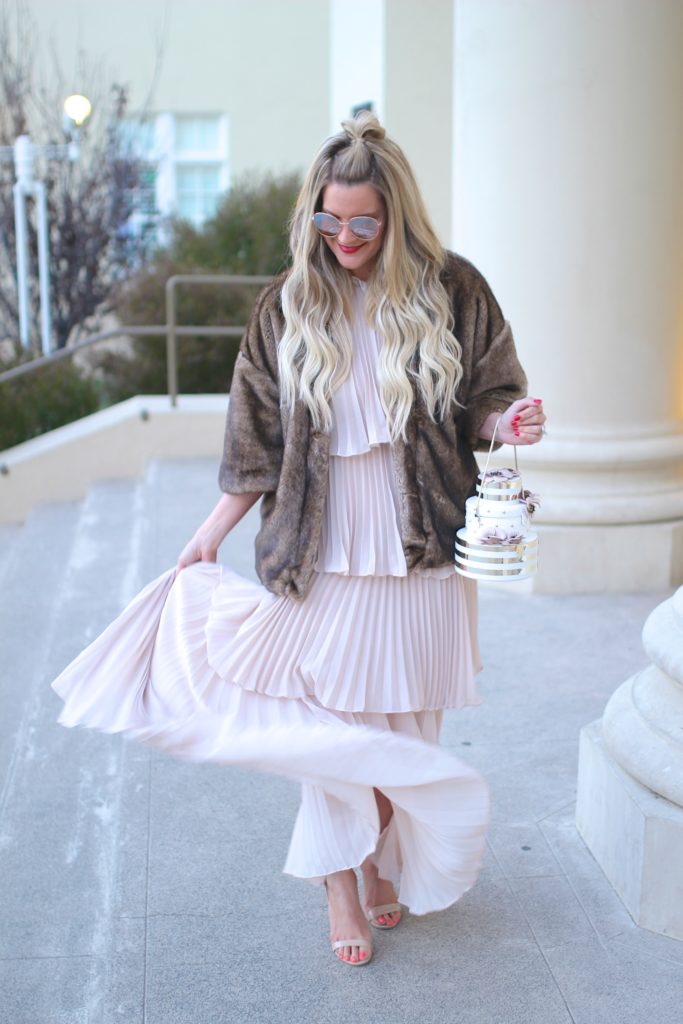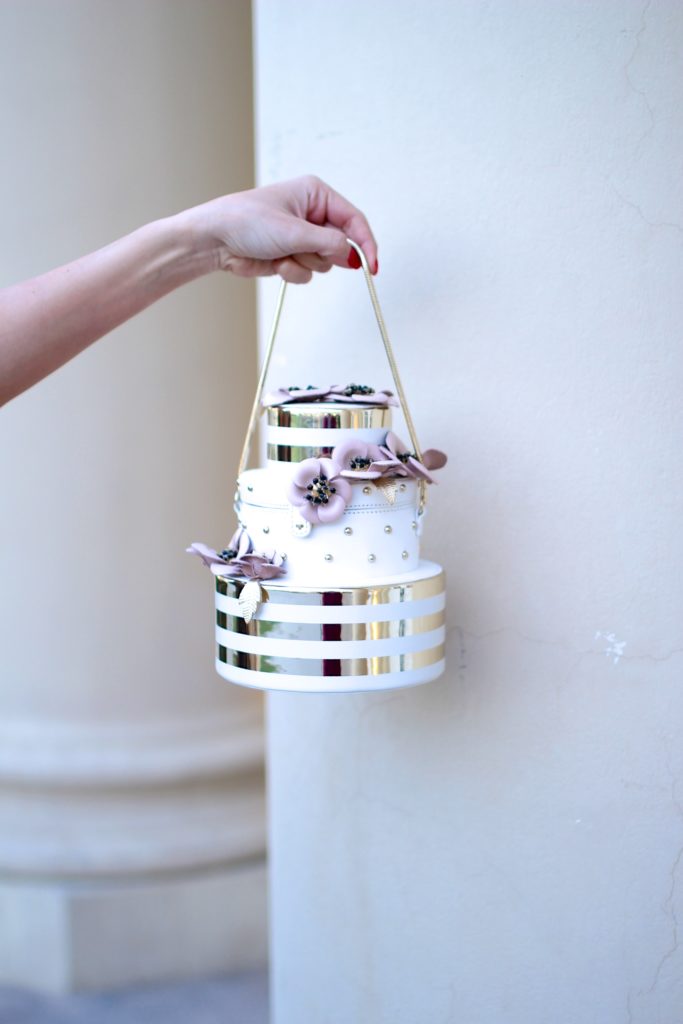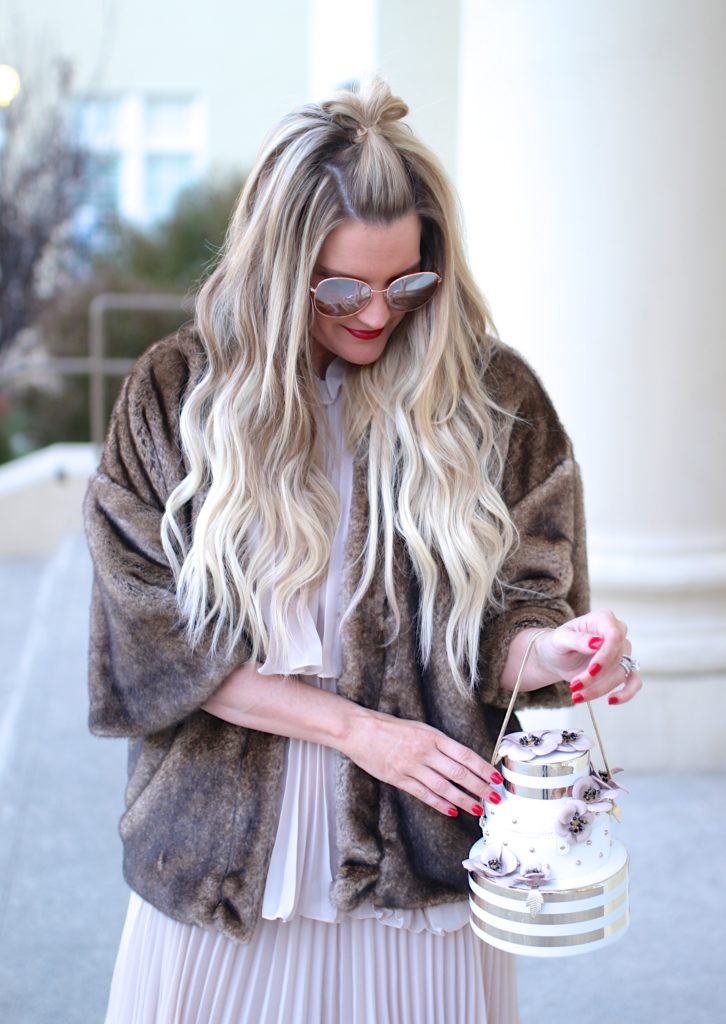 Dress: Asos | Coat: Zara: Bag: Kate Spade
Winter weddings can be gorgeous and magical, but finding what to wear can be a challenge. Let's be real. It's hard to pick a dress no matter what the season – but when you're heading to a winter wedding, things get even more complicated! What do you do when it's freezing outside and you still have to look elegant and put together? Why, throw on a fur of course! They are a timeless, classic cover-up for winter wedding guests (and brides!). Nothing better than something that keeps you warm and oh-so glamorous at the the same time.
It's funny that I posted this particular look today, because this weekend we are throwing my sister's Bridal Shower!  Follow me on Instagram to see a sneak peek of the festivities! Have a great weekend!!