Top: Shein | Skirt: Asos | Sandals: Tory Burch | Glasses: Quay | Bag: Shein
Summer is around the corner, and you know it wouldn't be complete without eating at least one meal in the park, by the lake or on the beach – and because any occasion with finger foods and maybe even a puppy or two is just begging to be Instagrammed these days, you're going to want to wear the perfect picnic outfit.
And speaking of perfect, could this skirt BE anymore perfect for that occasion? The gingham print screams summer! It's now given me an incentive to plan a Memorial Day bbq just so I can glide around the back yard in this skirt 🙂
Hope you all a great weekend! We are shooting looks all weekend long, so it's going to be a busy one for us. Hoping to squeeze in a little pool time in there too…
Thanks for reading!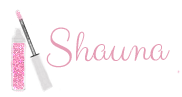 Dress: BCBG | Heels: Diany | Bag: old | Glasses: old (similar)
There are shoes…and then there are SHOES.
These are SHOES. A pair so gorgeous that anything else you wear doesn't even matter, because everyone is staring at your feet anyways.
And does anything kick off a Monday better than a pair of feathered heels?
I mean, really?! XO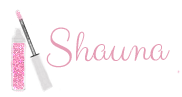 Dress: NY & Co – sold out (similar here, here, here) | Clutch: Charming Charlie (sold here) | Heels: Steve Madden | Earrings: old (similar, similar) | Glasses: Quay
Do not adjust your screens: You are actually seeing me wear something other than pastels.
I repeat: Do not be alarmed! 😉
Kidding aside, it felt good to wear something other than a unicorn inspired dress. I'm so sad that this dress is already sold out, but I did link some that are pretty similar to it. And now that summer is inching closer, I'm starting to pull out all of my neon colored accessories. I've got a few bright colors headed to the blog next month, and I have to say that I am welcoming them with open arms!
What do you all have planned this weekend? Would love to hear! It is going to be insanely nice here, so we are heading down to Laguna Beach for brunch on Saturday to celebrate a birthday. It's supposed to be in the high 80's down there, so it's going to be just perfect. Mama needs a cocktail! XO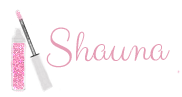 Dress: Show Me Your MuMu | Heels: Steve Madden | Bag: Etsy | Glasses: Quay 
It's official. I've run out of things to say about pastels.
This can't come as a real shock, considering I've written about them 4 times within the last month (1,2,3,4). But I just couldn't say no to this dress (it comes in two other colors too!). I felt like I was floating on a cloud when I walked. And gosh…these colors are just so dreamy, aren't they?… ♥♥
Have a beautiful week!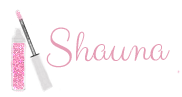 Dress: Shoe Me Your MuMu | Heels: Steve Madden | Clutch: old (similar) | Glasses: Quay
Who else is shocked that Easter is already Sunday? (this year is flying by!). I love spending time with family on that day, and its always fun to wear a pretty dress to boot. This one is on my "I might wear this Sunday" list, because the colors are perfect for Easter, not to mention it's super comfy too.
PS – I've been getting some questions on my tan lately, so I'll share the secret – it's tan from a can, people! I do it myself and have used it probably for the past 4 years? It's my go-to all year round. You can order it off of Amazon, and it also just became available at Walmart too!
Thank you all for stopping by. Hope you enjoy this special weekend with family & friends! ♥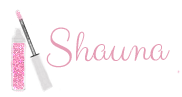 Top: Asos | Denim: Forever 21 | Sandals: Tory Burch | Bag: Sam Edelman | Glasses: old (similar) | Bike: Santa 🙂
Well…here she is! It's my little bike's blog debut 🙂 
If you remember, I mentioned that Santa surprised me with her last Christmas. And I gotta say – he did good! I've always enjoyed riding, but had never even seen an electric bike before (or "pedal-assist", as it's officially called). My eyes lit up when I saw her in front of the Christmas tree with a big red bow on her. I really felt like a kid, running down the stairs to look at her!
A pedal-assist bike is just that – an electric bike you have to pedal in order to use the motor. It really gives you a turbo boost when climbing hills. We have a lot of bike paths by us with some killer ones, so it really comes in handy.
Of course I had to add some special touches to it, like the basket to the front and then flowers from Hobby Lobby. A little pink bell was next, and then the big addition – a JBL speaker that I can stream music from my phone to. I've been listening to Dave Matthews lately while chewing bubble gum just riding around town. It's so fun! I also got red, white & blue streamers for the handle bars that I'm going to use for Memorial weekend and the 4th. You know I'll add some flags in there too…
As my Dad would say: This bike is cherry.
OK, sorry for the long post. I think this is the longest one in almost 3 years! Ha! Have a great week!