♥ My favorite palm leaf bag restocked here
♥ All the heart eyes for this flutter sleeve top
♥ My favorite story this week from the Good News Network
♥ Have my eyes on these summer sunnies
♥ Healthy cheesecake bites (p.s. I made them last week and am obsessed!)
♥ This time on the blog last year
Happy weekend! xxo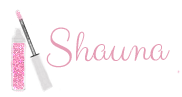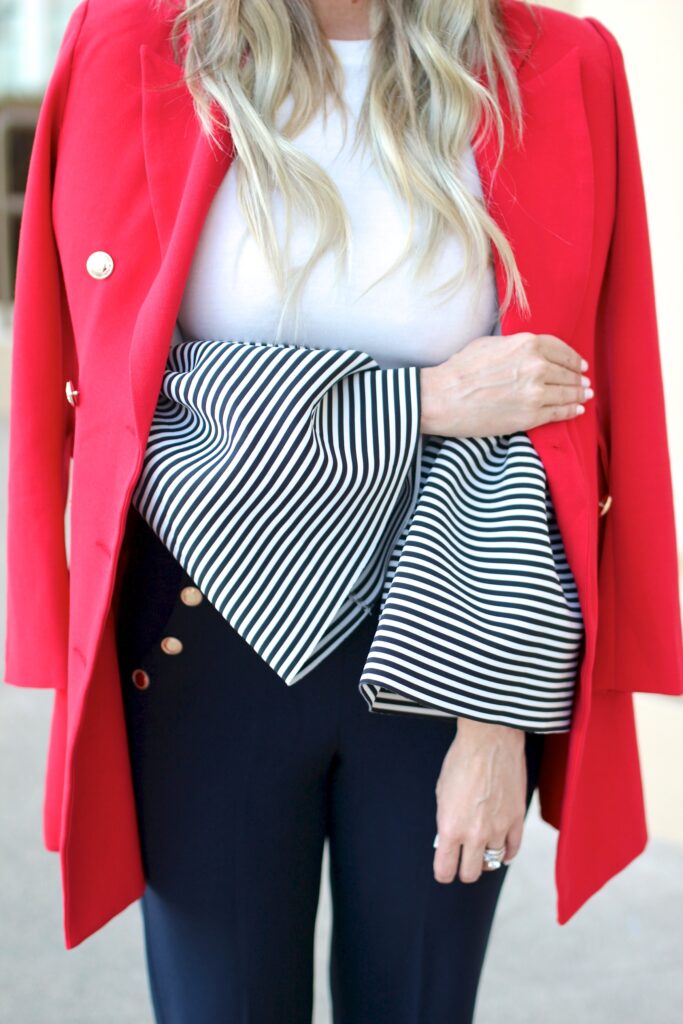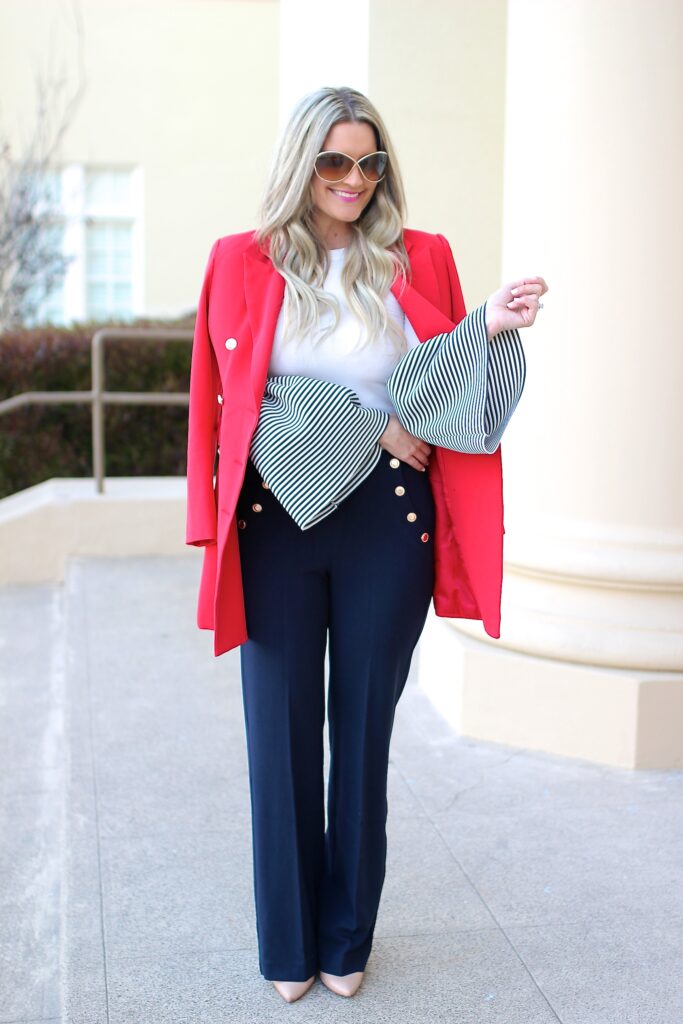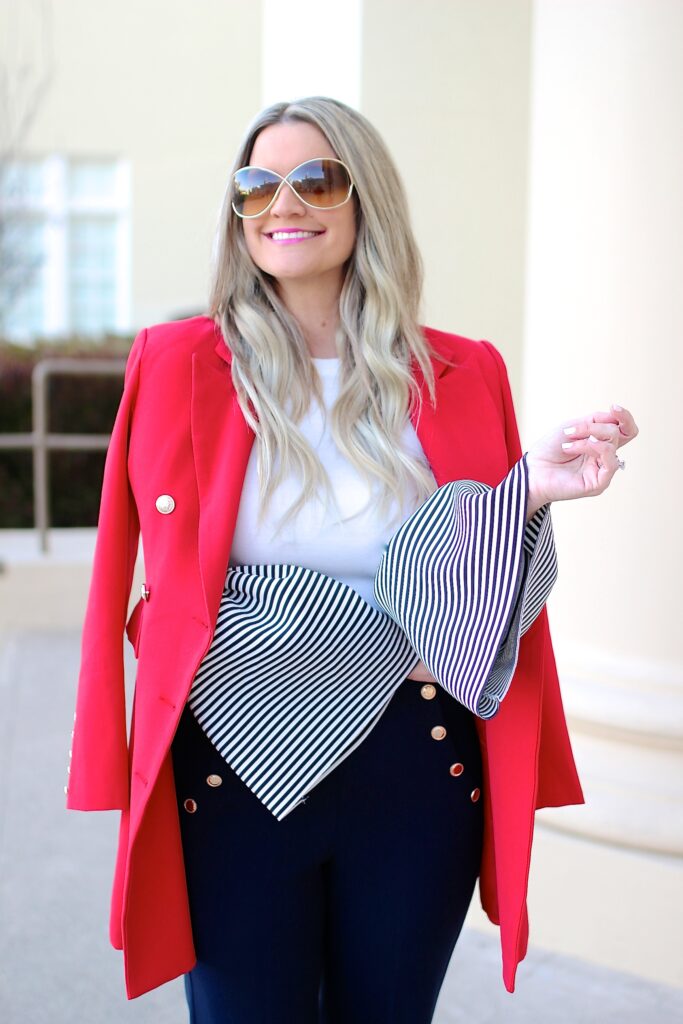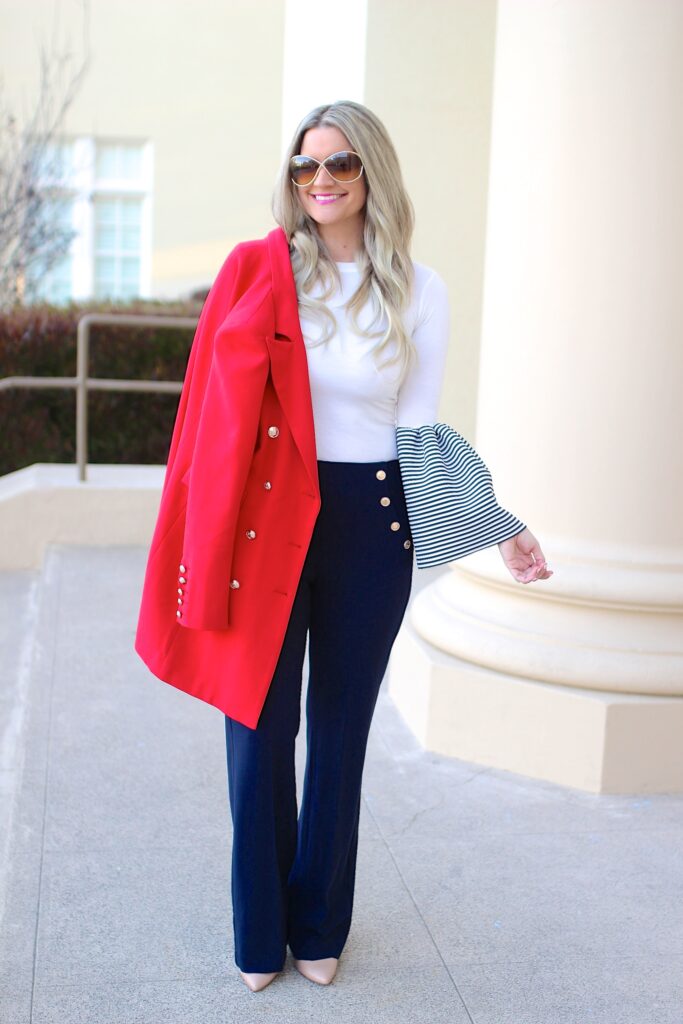 Blazer: Lulu's | Top: old | Pants: Express | Glasses: Tom Ford
Because it's never too early to start wearing a little red, white & blue.
Memorial weekend is a month away, summer here we come! xo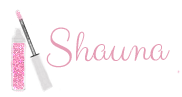 Happy Earth Day!
I have to say, I never knew how much I could miss nature in all its beautiful facets. The ocean, the sound of the waves and wind…
During this pandemic, I promised myself that I'd never take the small things for granted and to see all the wonders every day.
As Albert Einstein said: "There are only two ways to live: as if nothing is a miracle, or as everything is a miracle…".
So do something GOOD for the planet today; pick up trash on the ground and toss it in a can, recycle your bottles & cans, turn off the water while you brush your teeth!
Earth Day is a reminder of how beautiful and awesome our planet is. Take advantage of it! xo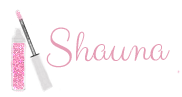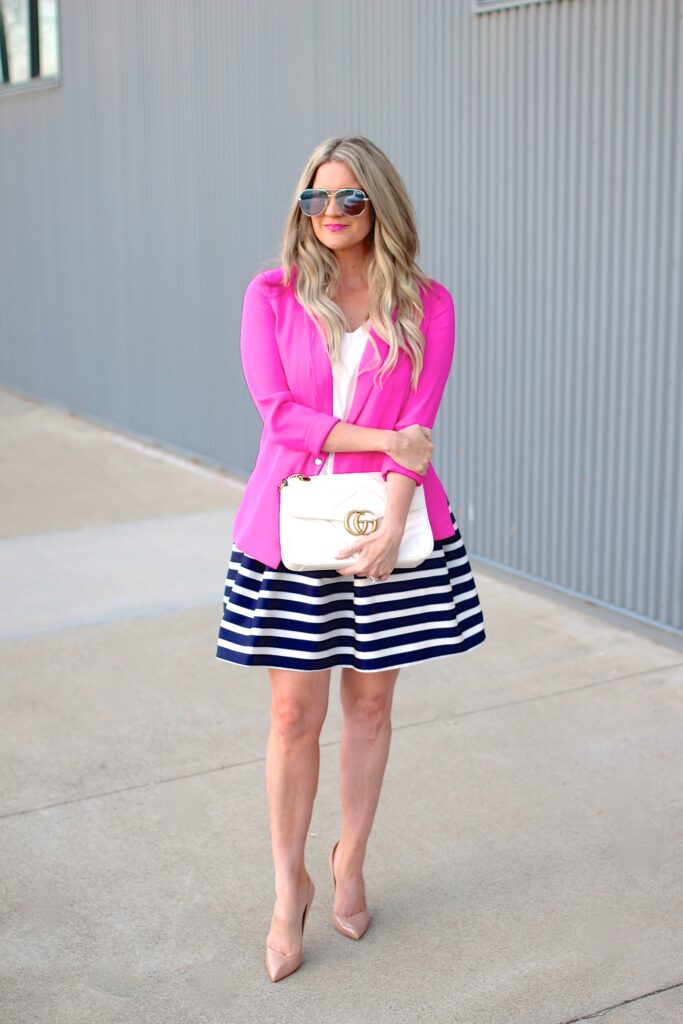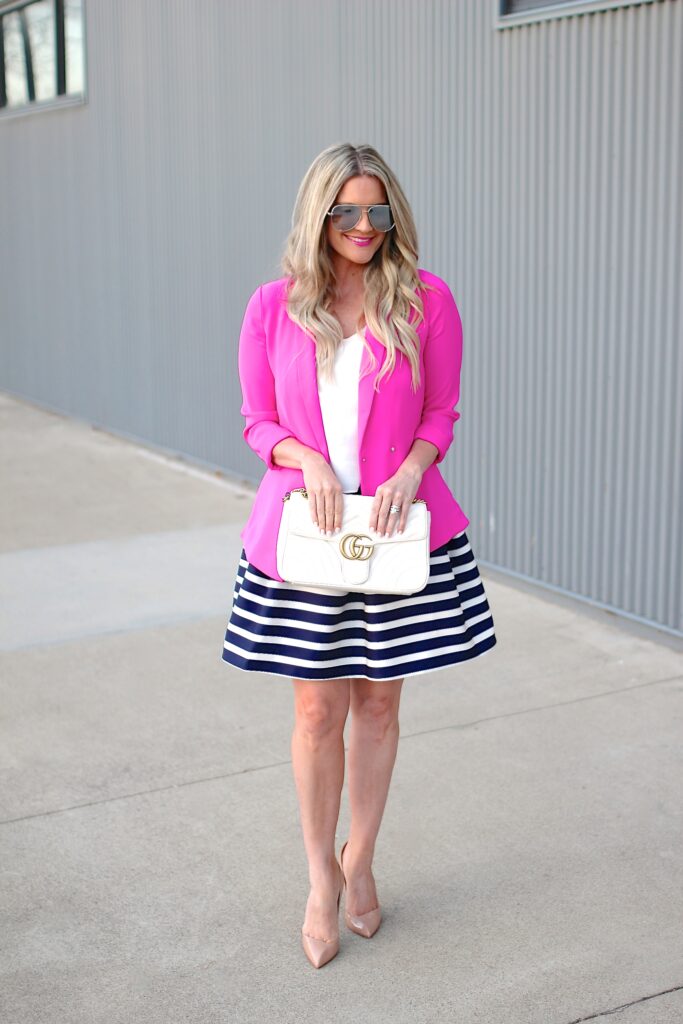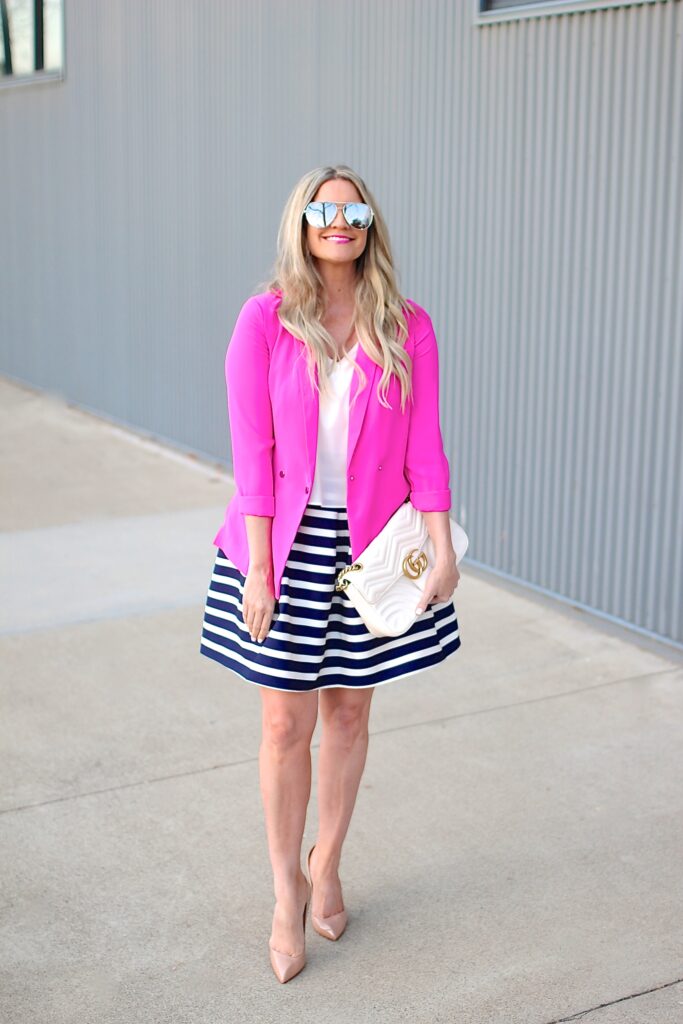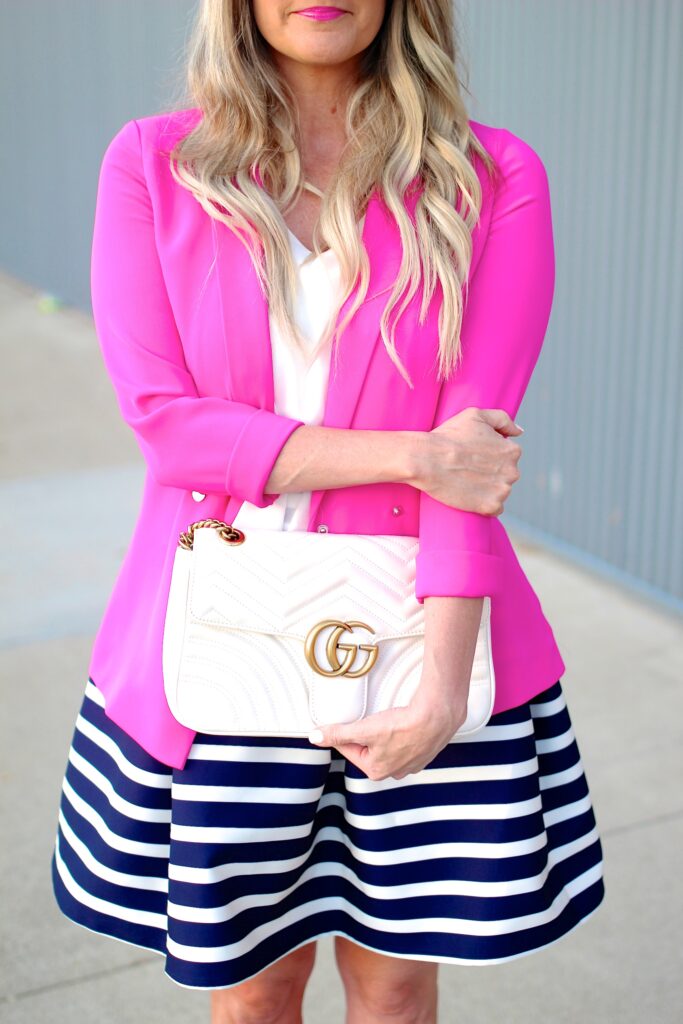 Blazer: old (similar) | Top: Diane Gilman | Skirt: Chicwish | Heels: Louboutin | Glasses: Quay | Bag: Gucci
Chicwish has been knocking it out of the park with their Spring selection this year. In fact, I've got a few more looks coming up featuring that brand and I'm excited to share.
But for now, let's talk this skirt!
Cute, right? It's made to flare as soon as you zip it. I'm already thinking of how to style it for Memorial or the 4th. Navy stripes are always my favorite for those holidays.
Thanks so much for stopping by and have a beautiful week!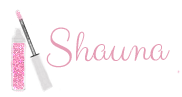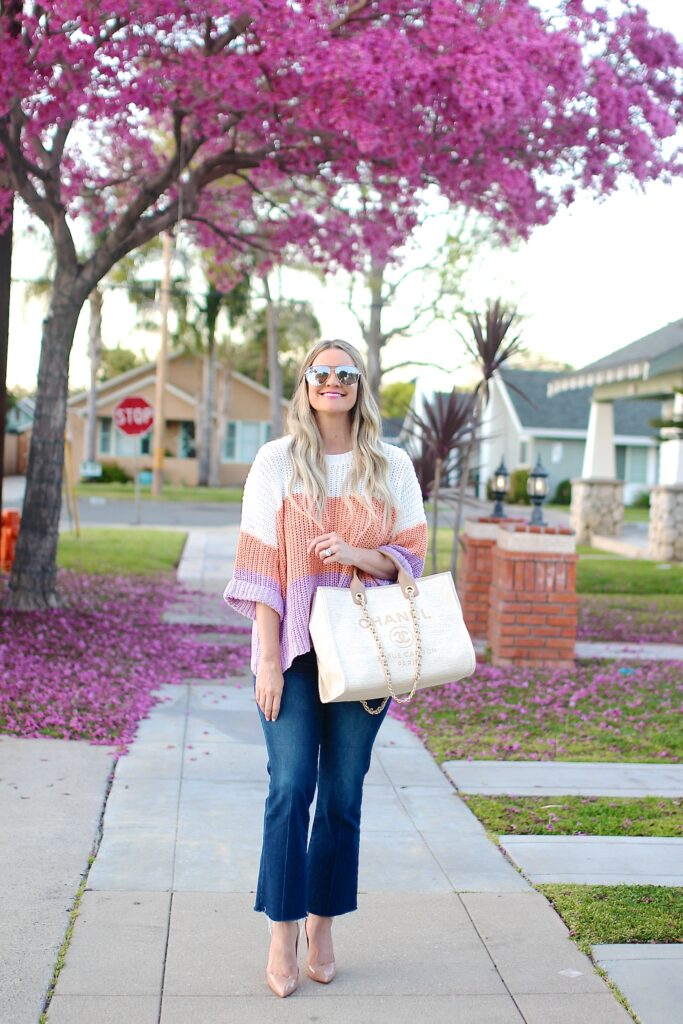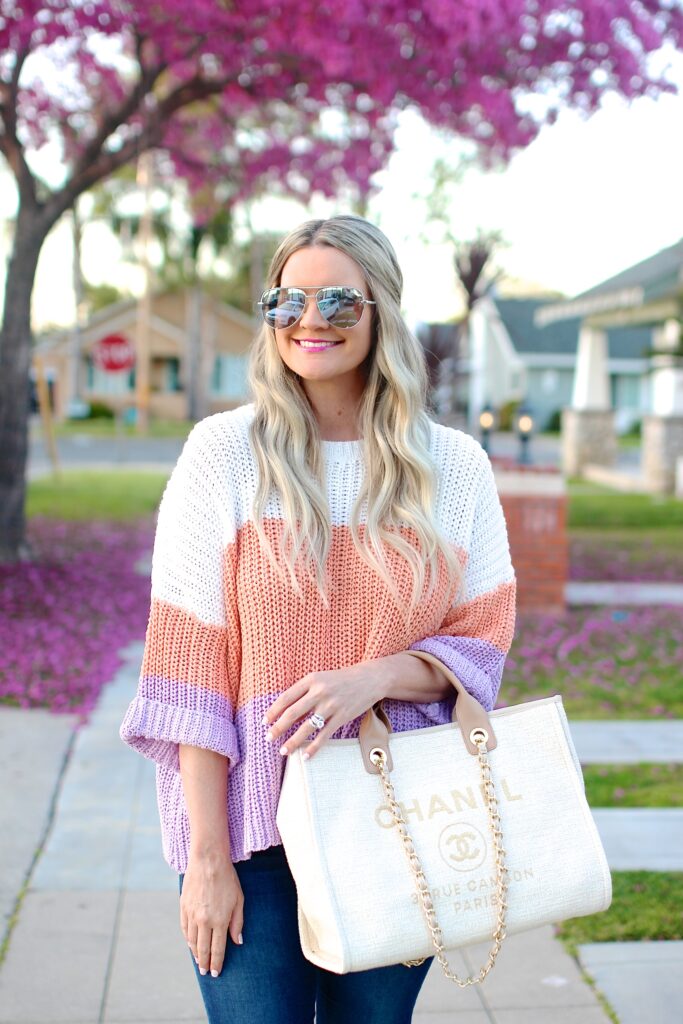 Sweater: Mint Julep Boutique | Denim: old | Heels: Louboutin | Glasses: Quay | Bag: Chanel
It's gorgeous around Orange County right now. The trees are so pretty and the weather has been in the 70's! I've been spending a lot of time outdoors lately; reading, bike rides and taking Riley on long walks. I get so much joy just breathing the fresh air and slowing down.
Hope you have a great weekend! Take some time to get outside if you can and enjoy a pretty day too! xo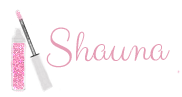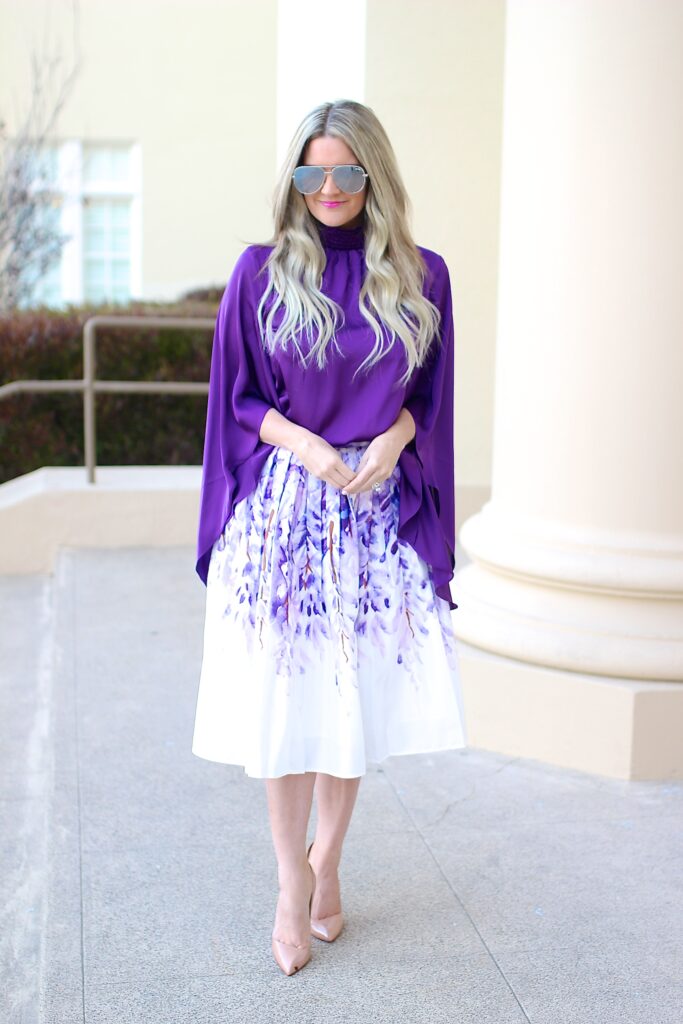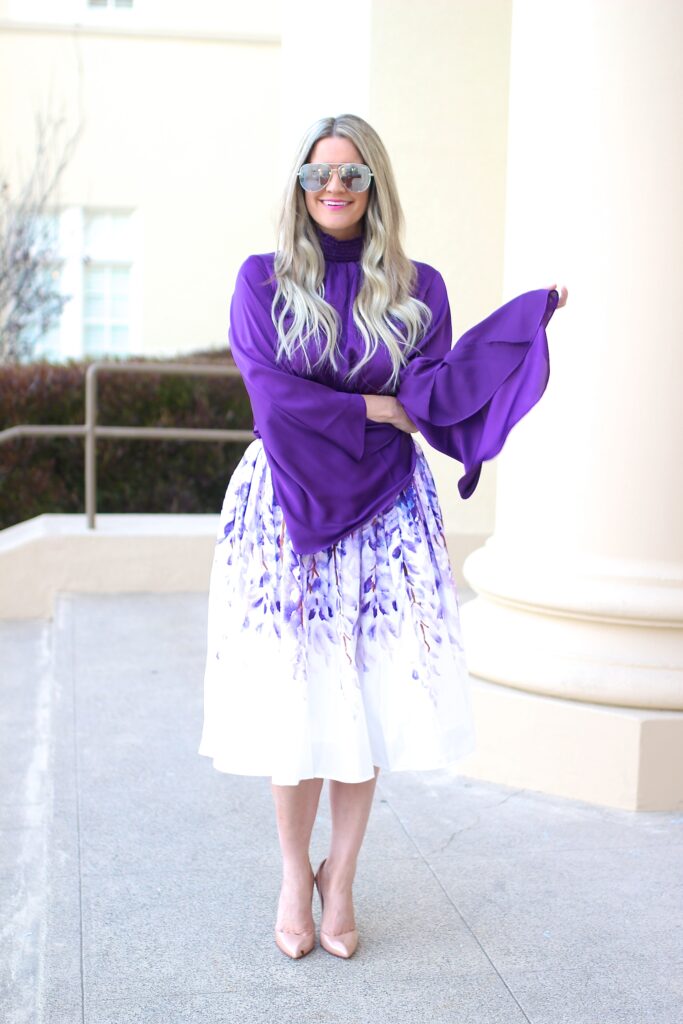 Top: NY&Co | Skirt: Chicwish | Heels: Louboutin | Glasses: Quay
When I saw this Chicwish skirt online, I knew it was one of those classic styles that would always be chic.
I love skirts that are considered "midi" – meaning it's longer than a mini skirt and shorter than a maxi skirt. They are perfect to style with heels or even flats if you want the look to be more casual.
And can we talk about these colors? One word: SWOON. 🙂
Have a great week, beauties!