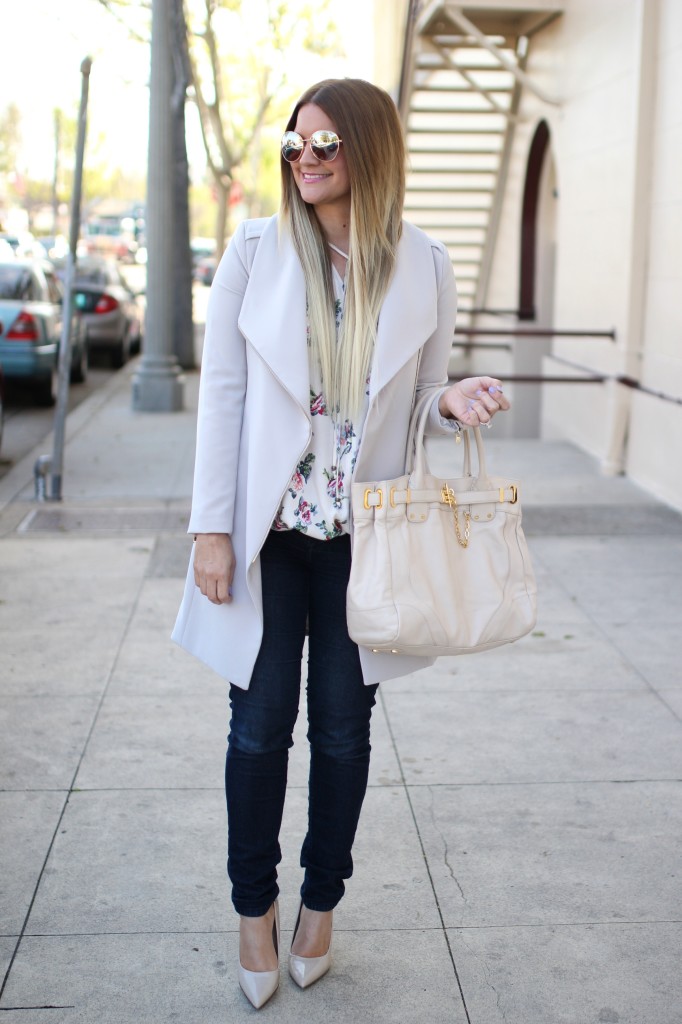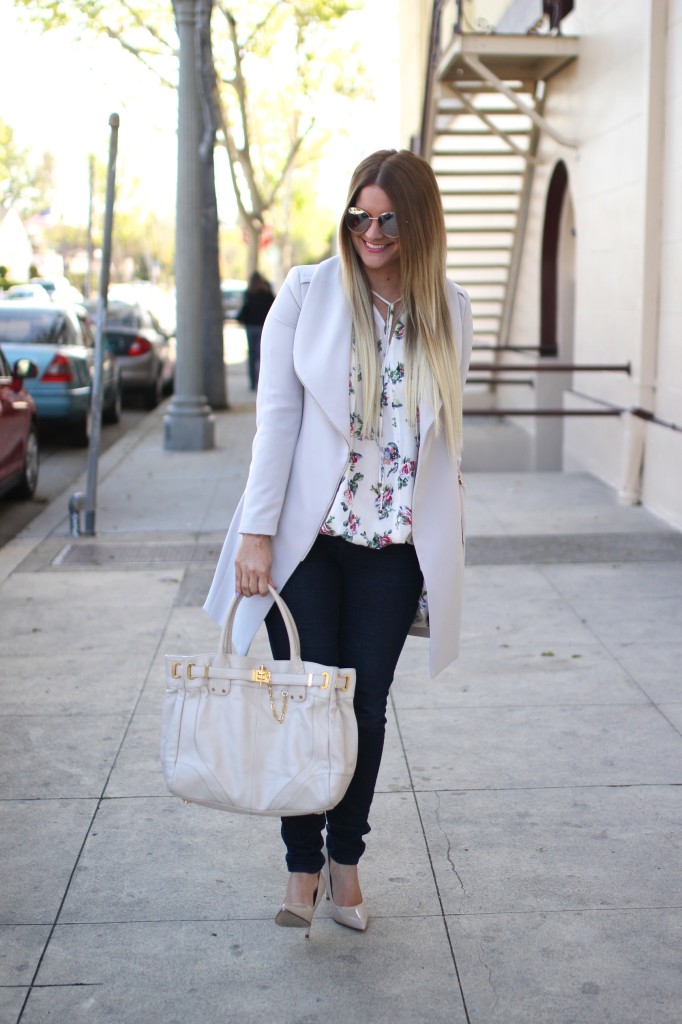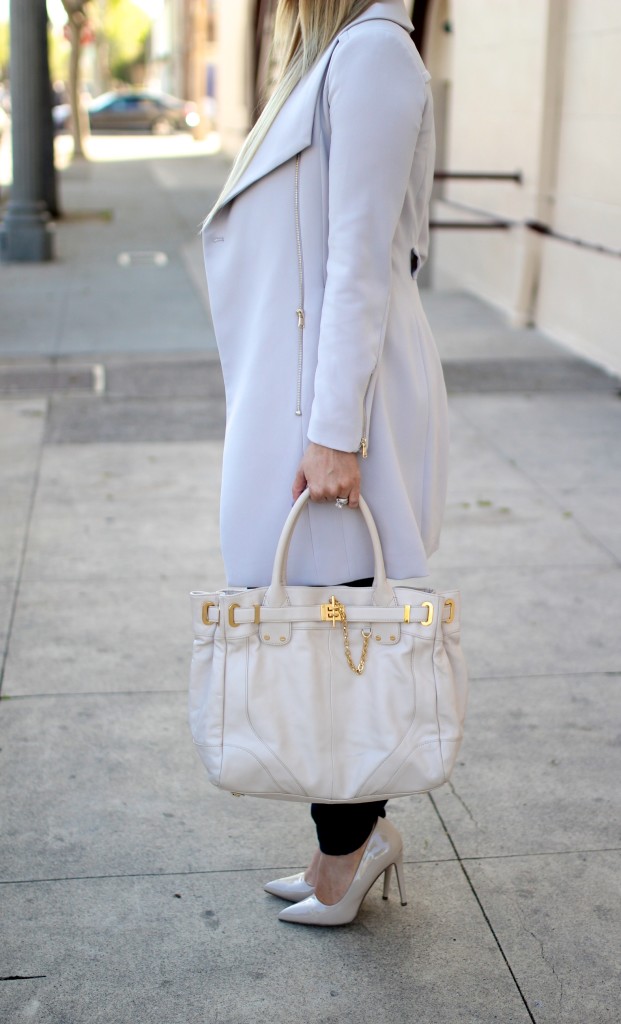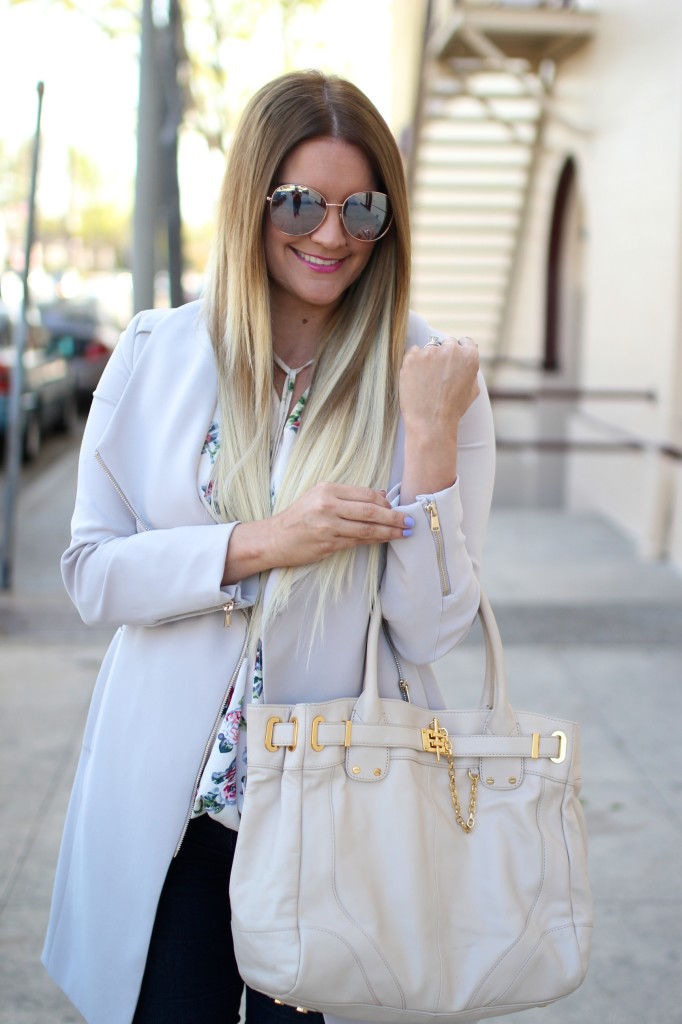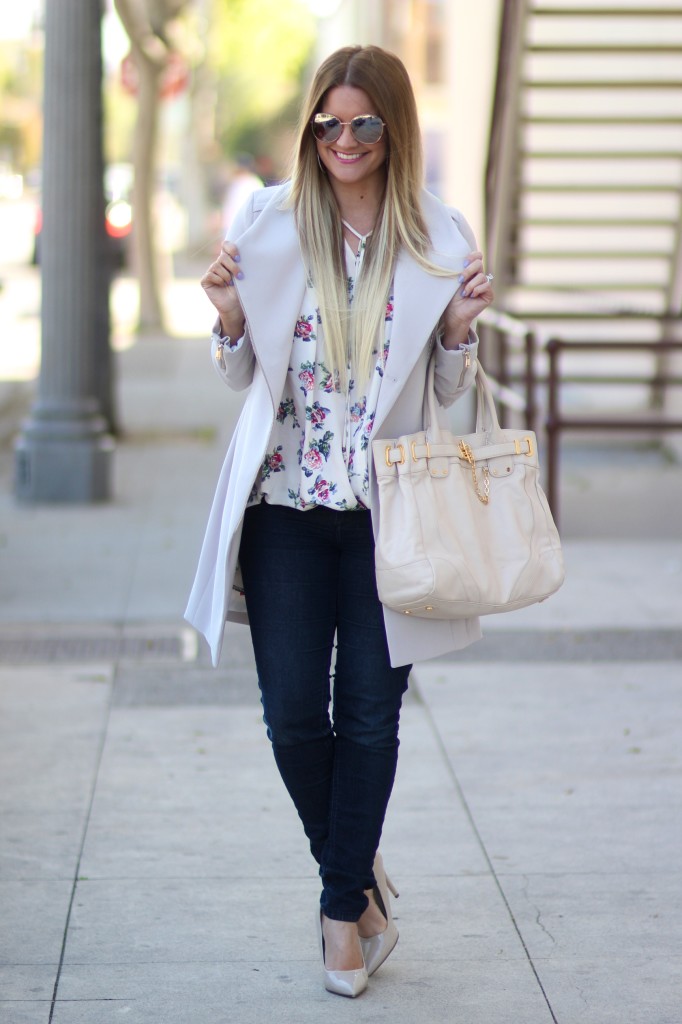 Coat:
H&M
| Tunic:
The Mint Julep Boutique
| Denim
(similar)
| Heels:
Kate Spade

(

similar

) |
Glasses: old,
(

similar

)
| Bag: Rachel Zoe    
This was the look I wore when I was lucky enough to meet the one and only Rachel Zoe a few weeks ago (if you missed that major post, it's →

here

!).
My original plan was to possibly wear this

dress

, but when it arrived in the mail, I immediately realized it was going to be way too short. Total no-go. So as I was scrambling in my closet to find something else, I decided to try it as a blouse instead and opted for a lighter color coat. This one from H&M ended up being perfect! I love the zipper detail and the exaggerated collar. Unfortunately, my BFF Rachel did not comment on my outfit like I had been secretly hoping, but I did have someone ask if I was a style blogger because they thought I was so well put together. Uhh…heck yes, I'll accept that compliment! 😉
It's almost the weekend ladies, Friday is just around the corner! Hope you have a great one and thank you so much for reading! XO-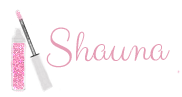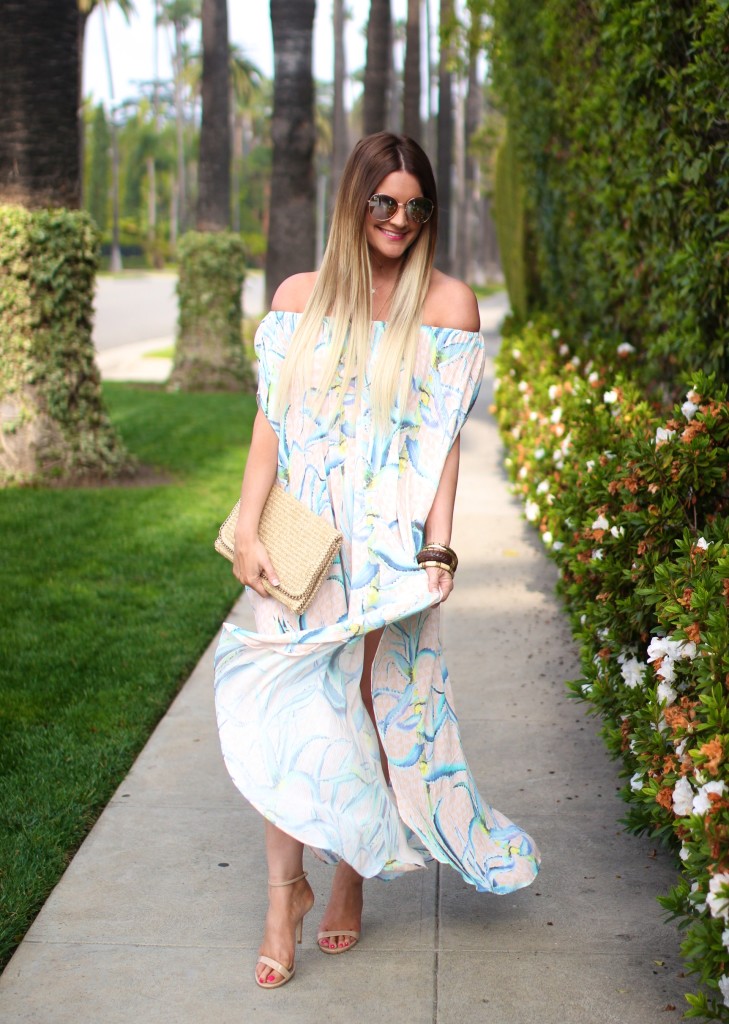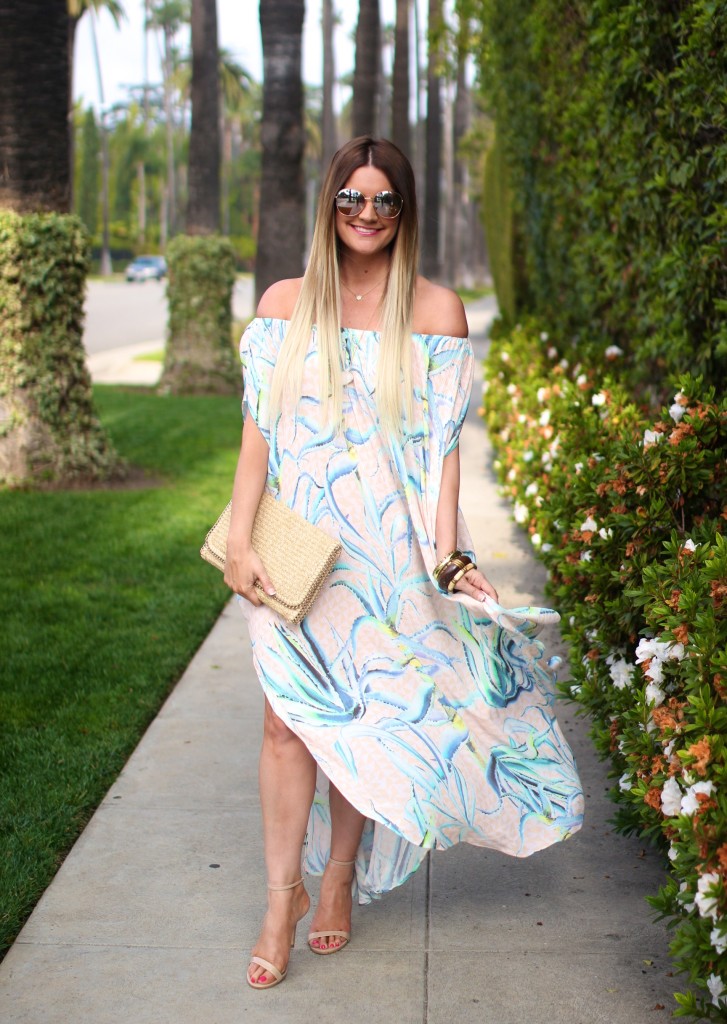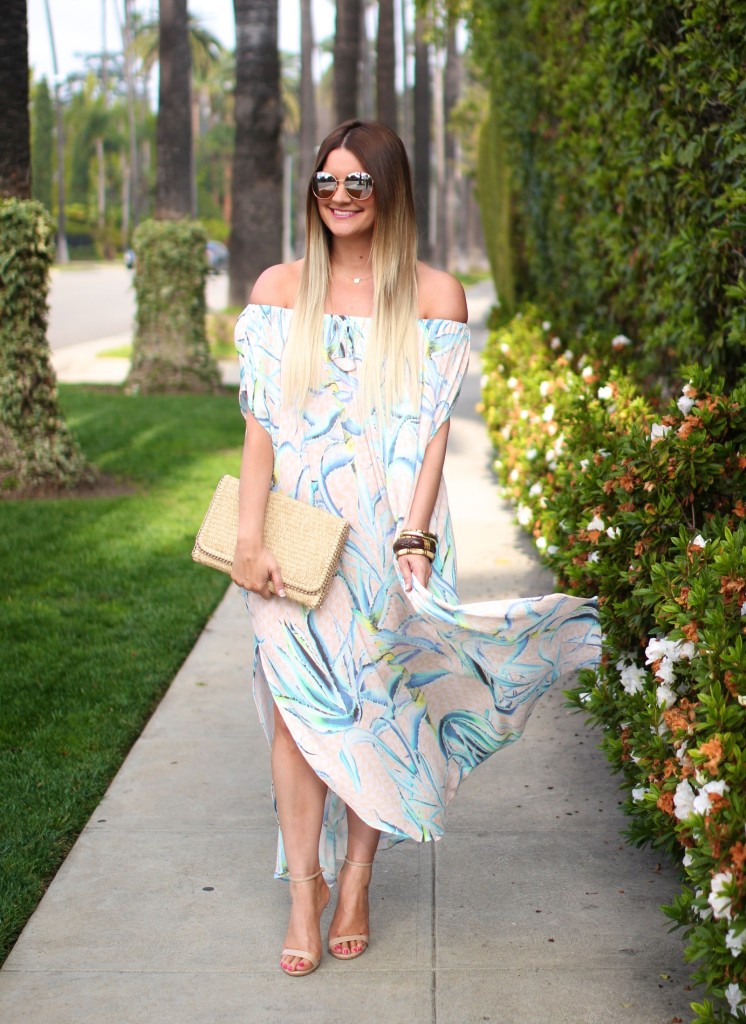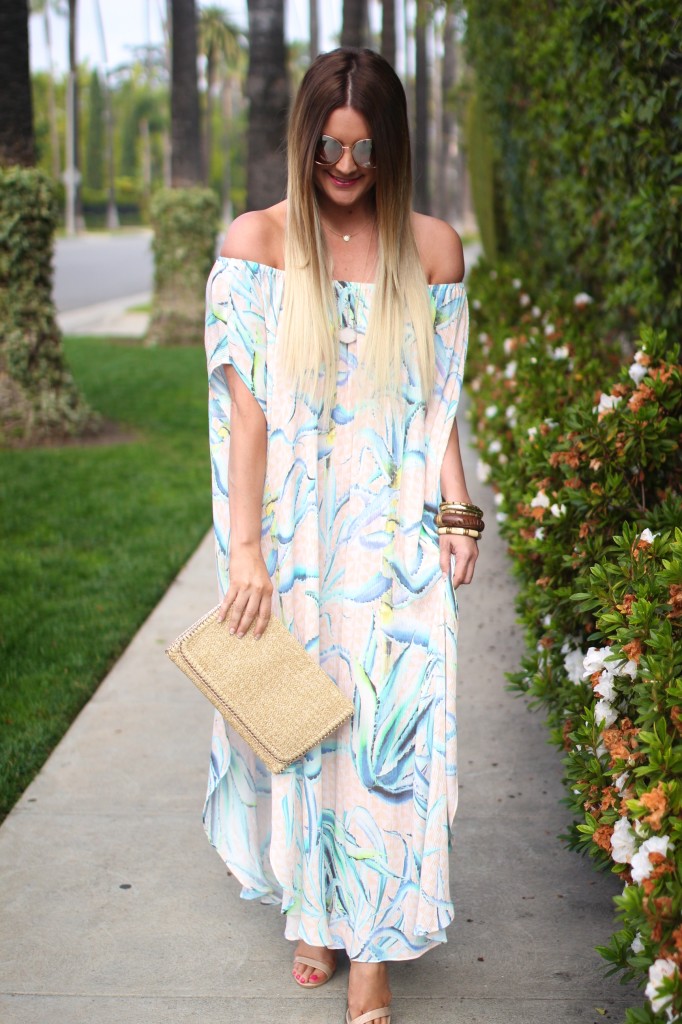 Dress:
Mara Hoffman
| Heels:
Steve Madden
| Clutch: old,
(

similar

)
| Bracelets: old | Sunnies: old,
(

similar

)
First things first: That Beverly Hills background. I simply go crazy for it! I love the long line of palm trees up and down every single street. It just never gets old, no matter how many times in my life I've seen it…
Now, on to the dress! I couldn't say no to this one when I saw it, especially when it was on major sale at the time. I love the boho feel it has to it (duh), and there is nothing better than a dress that moves the way this one does when you walk. I mean…so good! You'd never know it from these pics, but it was actually freezing beyond belief when we shot these. I had to sit in the car just to warm up like every ten minutes. I know I'm the biggest blogger baby ever, but I just couldn't deal 🙁 This is how I know I could never last on the east coast!
Hope you have a great week, and I'll see you back here Thursday! xo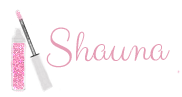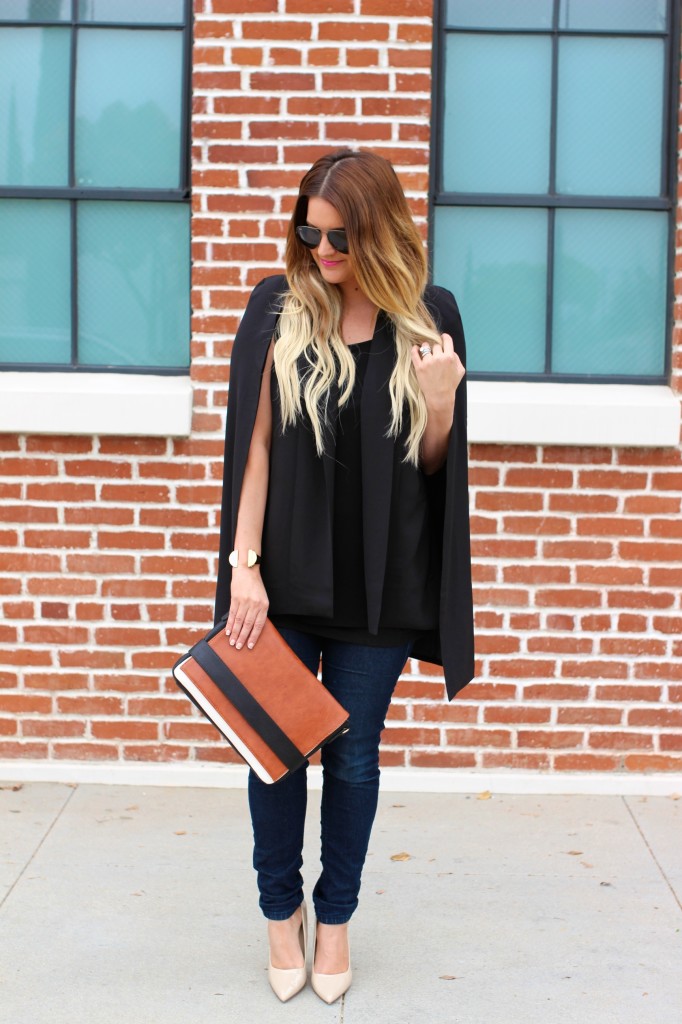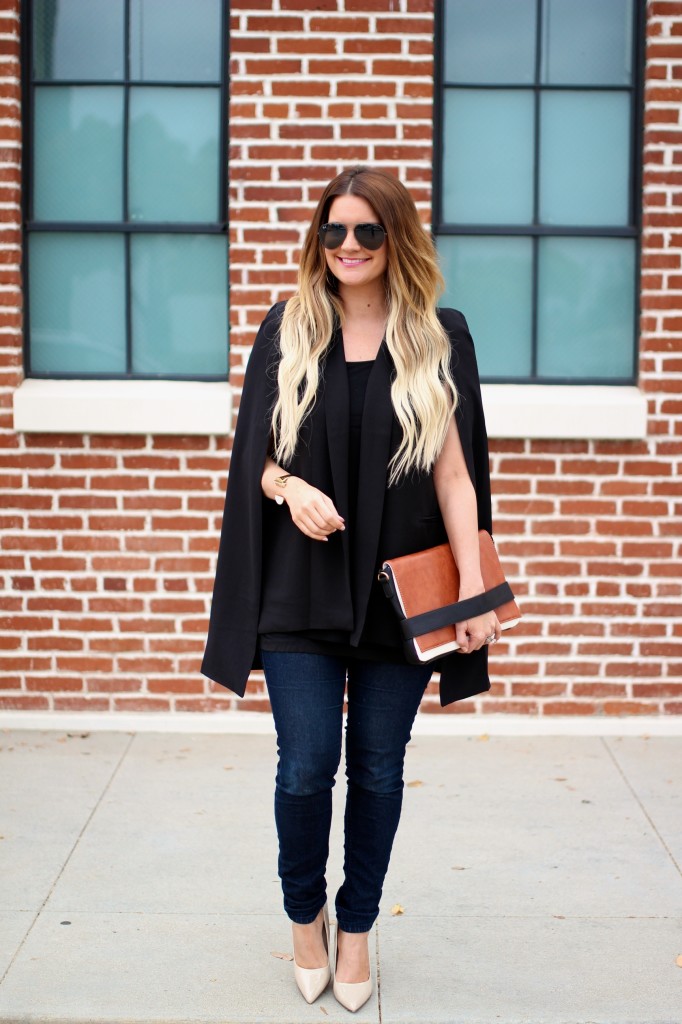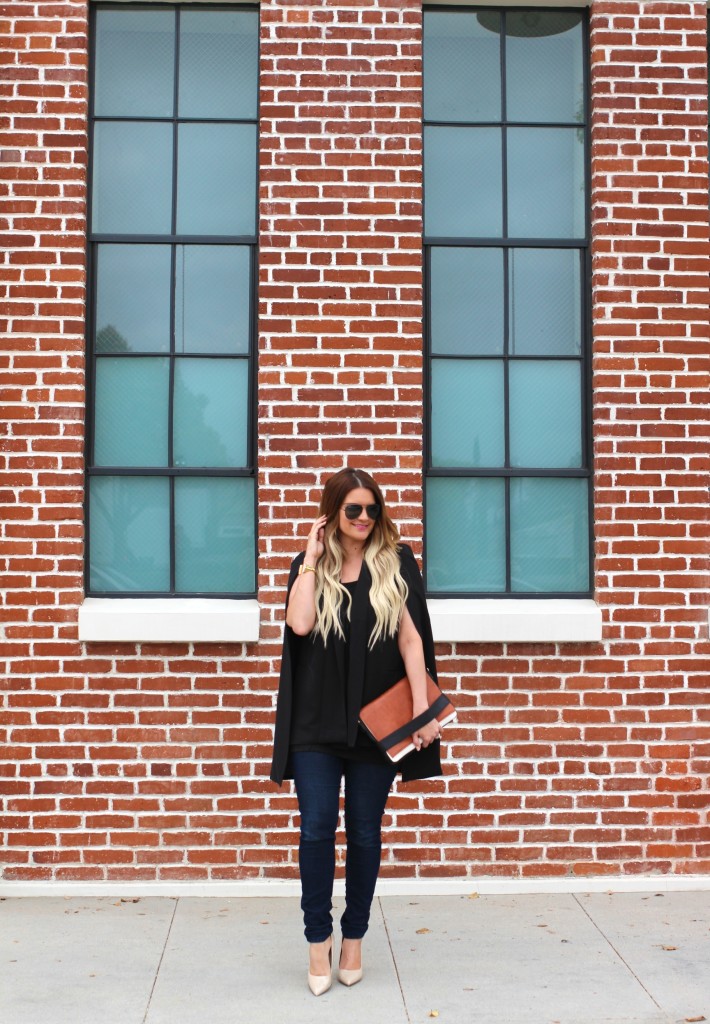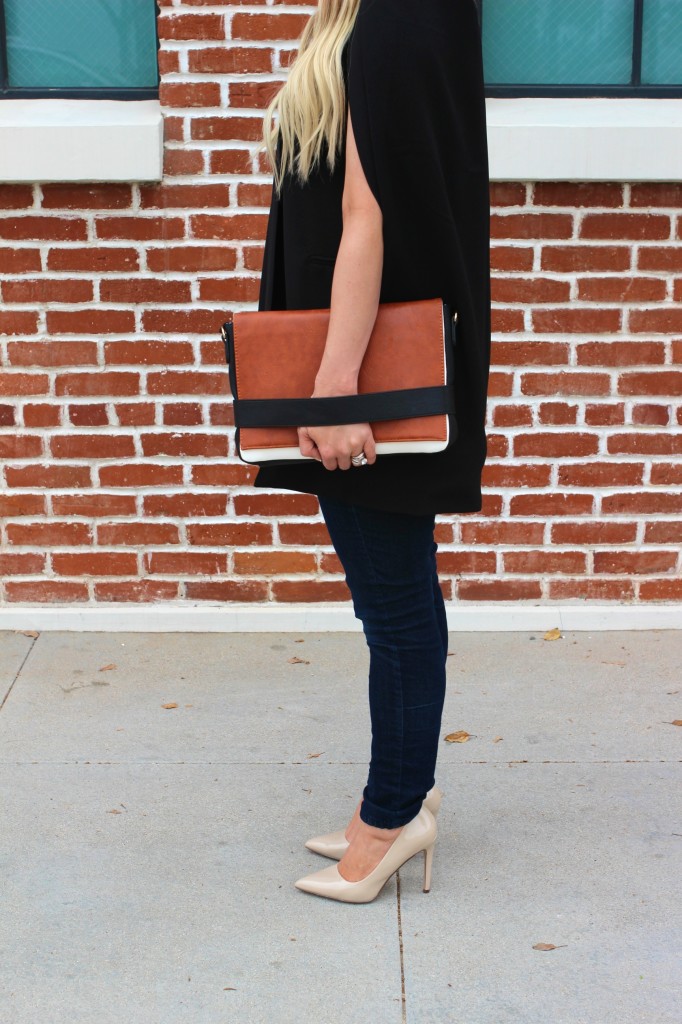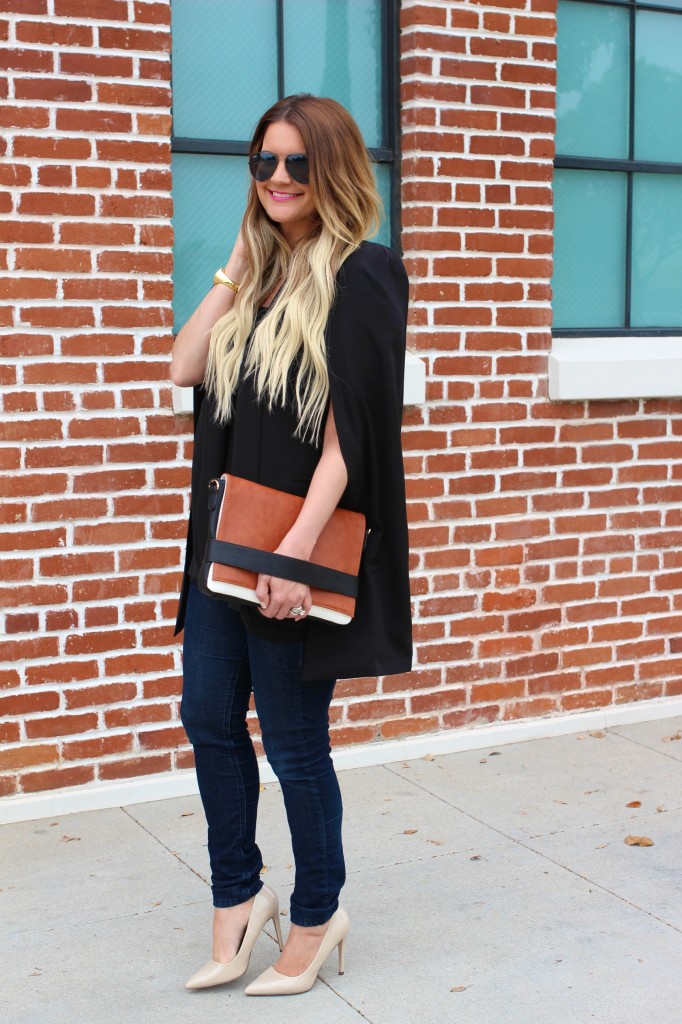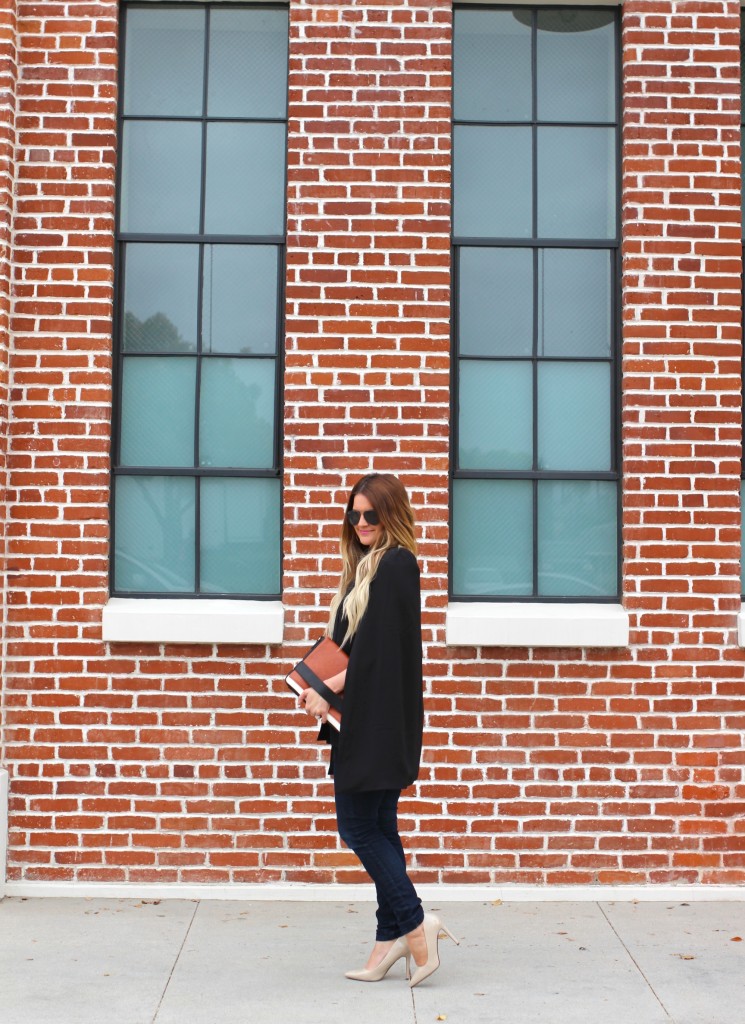 Cape:
Windsor
| Tank:
Eileen Fisher
| Denim
(

similar

)
| Heels:
Kate Spade

(

similar

)
| Clutch: Nasty Gal | Cuff:
c/o Rachel Zoe
| Glasses:
Ray-Ban
This is pretty much my go-to look for everything these days. It's so easy to pull together for a day at the office, or that last minute dinner date. What I love most about a cape is that it's a modern play on the tuxedo suit, and instantly gives your look that immediate cool factor. 
We are headed out to Palm Springs this weekend to shoot a few looks. I love that it's a little over an hour drive from the OC. Not gonna lie – I wish it was going to be a relaxing trip full of tanning & cocktails by the pool!  Instead, it's going to be a crazy hectic day, but I'm still totally looking forward to it. You can't beat the desert scenery and my favorite mexican restaurant is there, so it's a #nobrainer that I'll be making time for that 😛
I hope you all have a very happy Easter! Thank you so much for stopping by!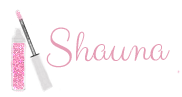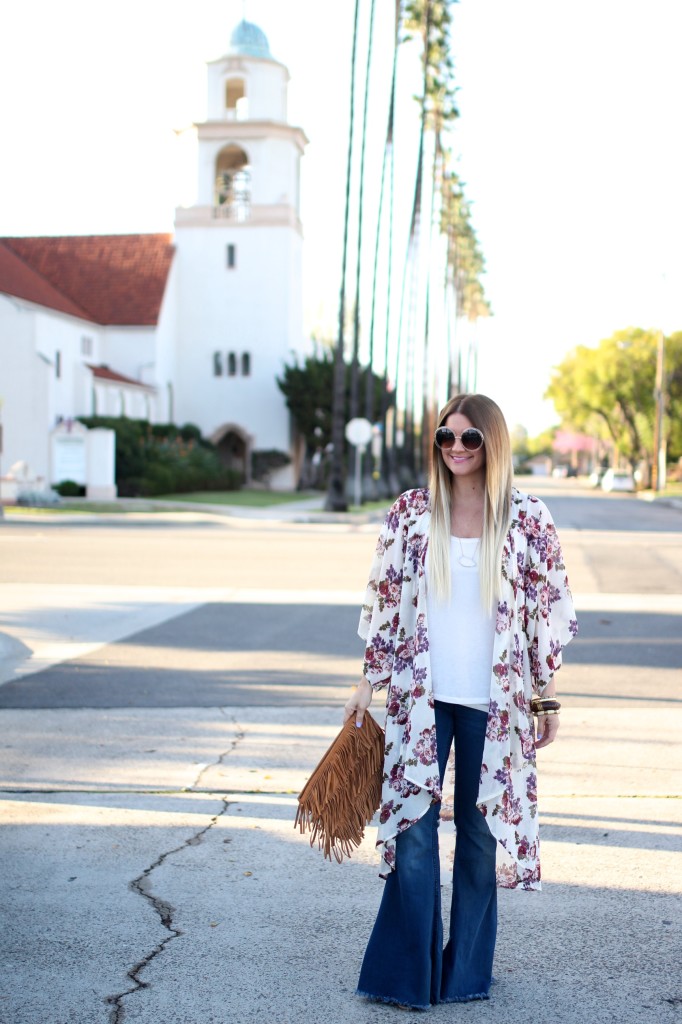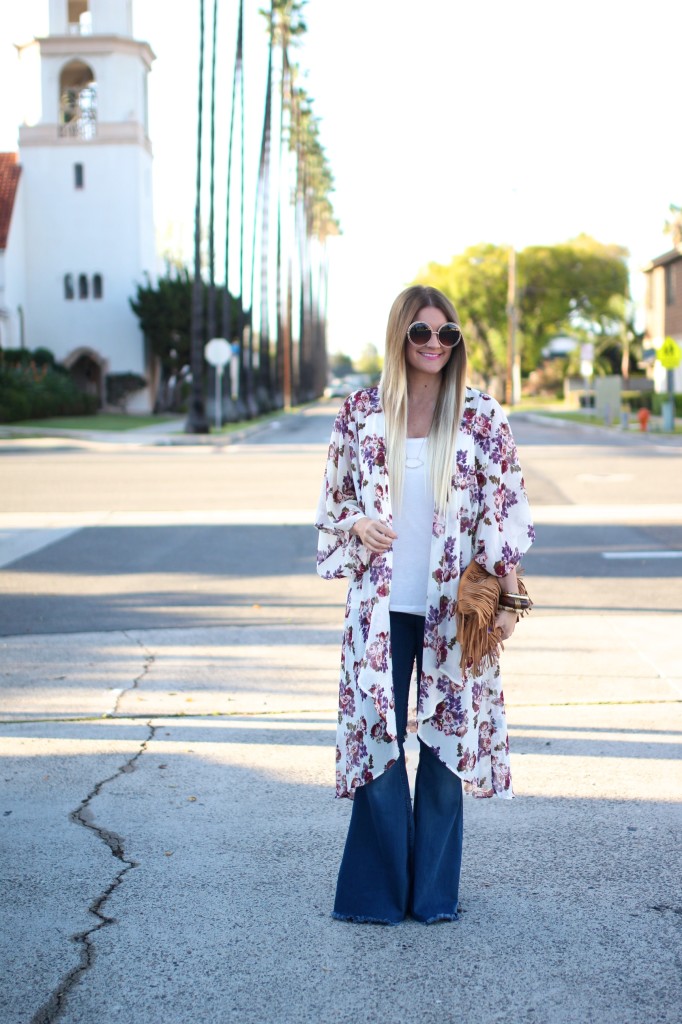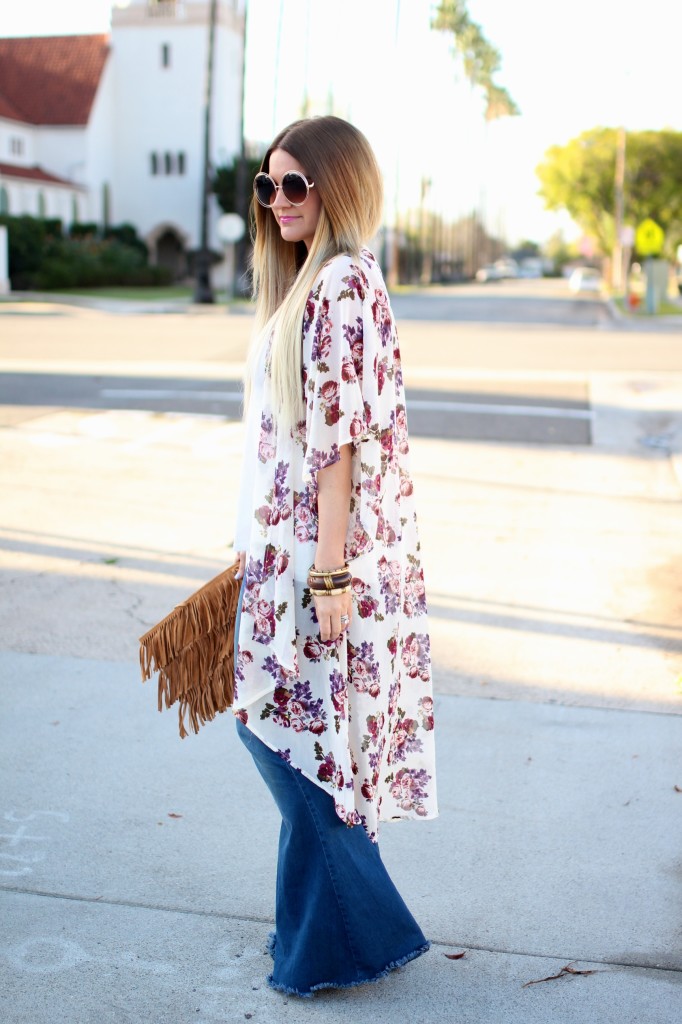 Kimono: old,
(

similar

,

similar

)
| Tank:
H&M
| Denim: Free People
(

similar

,

similar

)
| Clutch old,
(

similar

)
| Glasses:
Haute & Rebellious
Another day, another boho inspired look. Shocking, I know..
It just runs through my blood. I can't help it.
Really 🙂
Thanks for reading!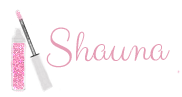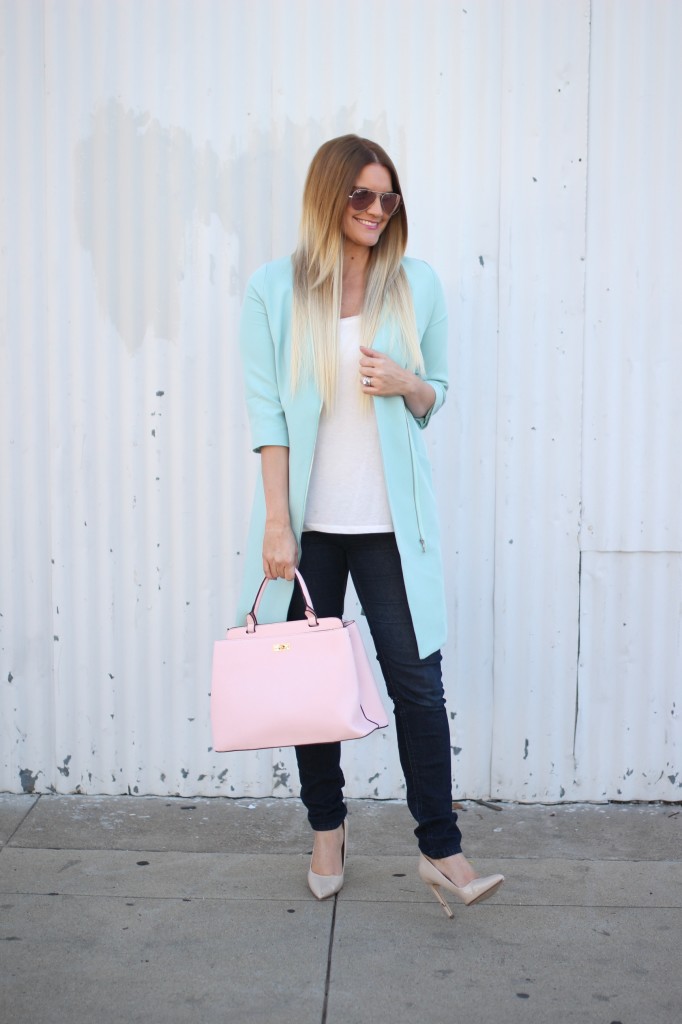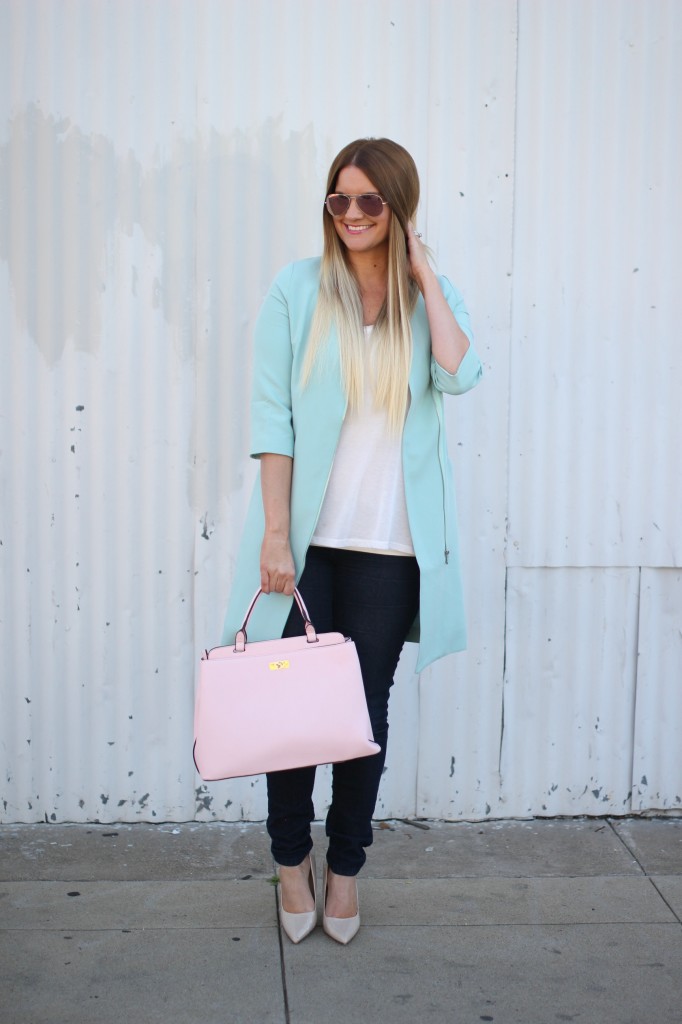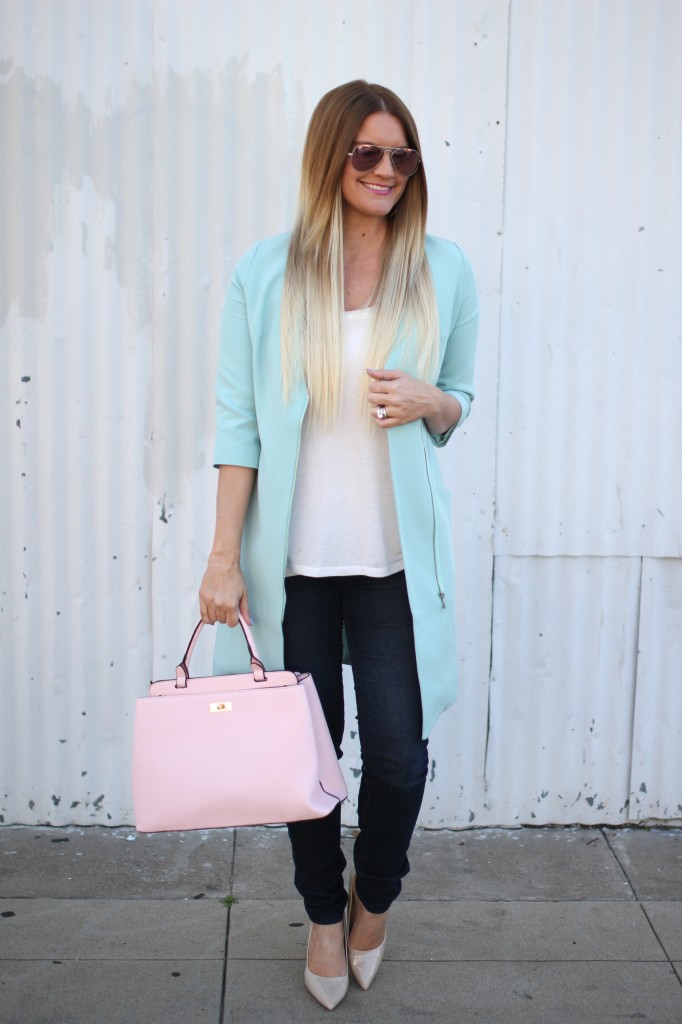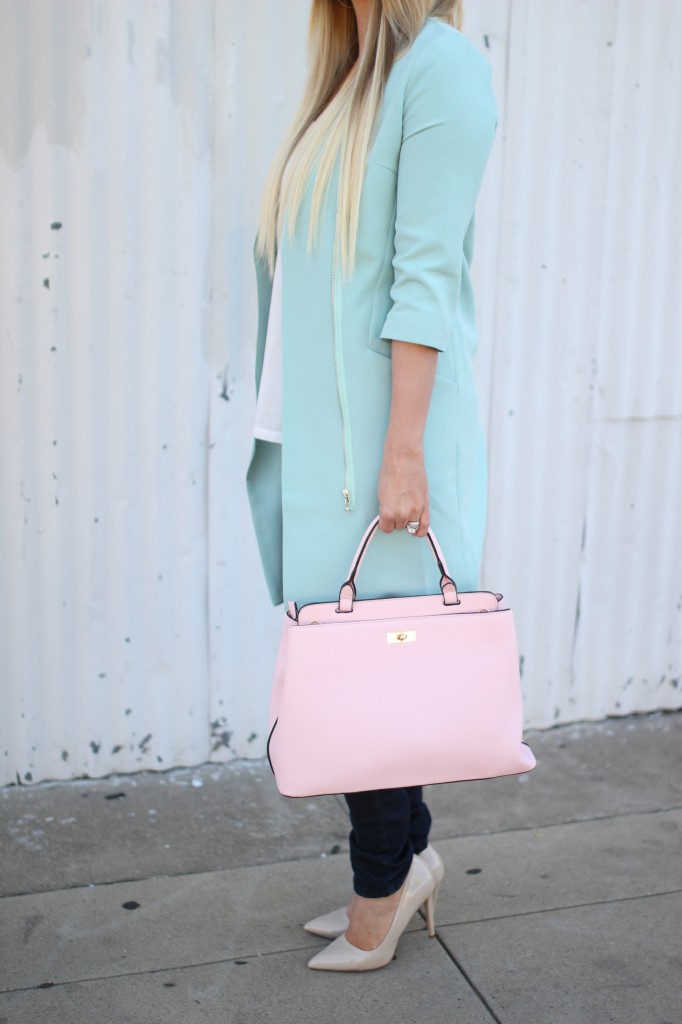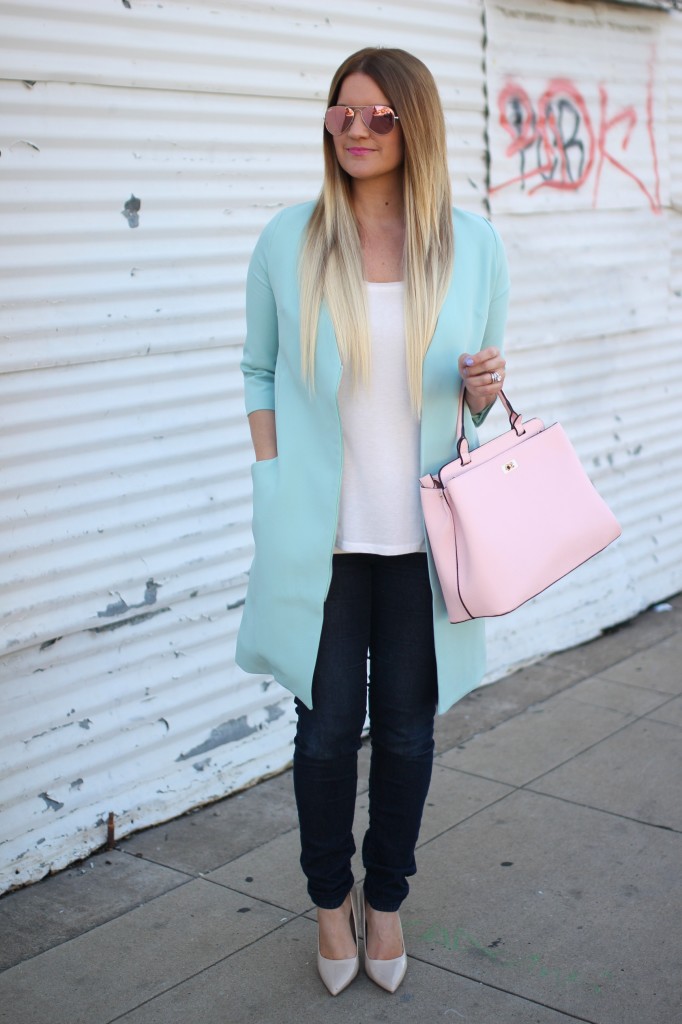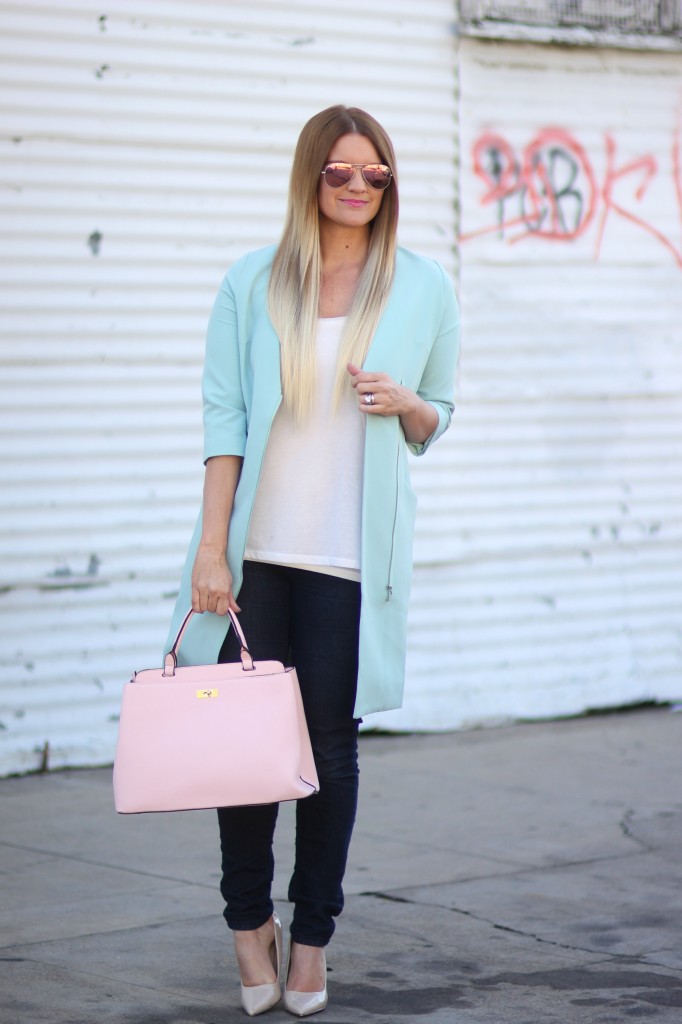 Coat:
Asos
(

similar

)
| Tank:
H&M
| Denim: old,
(

similar

)
|  Heels:
Kate Spade

(

similar

)
| Bag:
Dottie Couture Boutique
| Glasses:
Ray-Ban
Cotton Candy Chic.
That immediately popped into my head when I pulled this look together! Let me say this: if you don't own any type of pastel color yet, you NEED to add it to your wardrobe, like STAT!  Soft hues are a classic spring staple, and are timeless enough that you can wear them year after year. I like mixing a few colors together for a soft yet bold look. Added bonus? They totally lighten your mood too. I mean…how can this pretty pink bag just not make you feel soooo darn happy inside?! 🙂
Are you guys doing anything fun for St. Patty's Day? I have to say that it's pretty low on the favorite holiday totem pole for me. But I am a huge fan of  some corned beef and cabbage…yum!
Have a great weekend! 

♥♥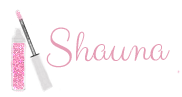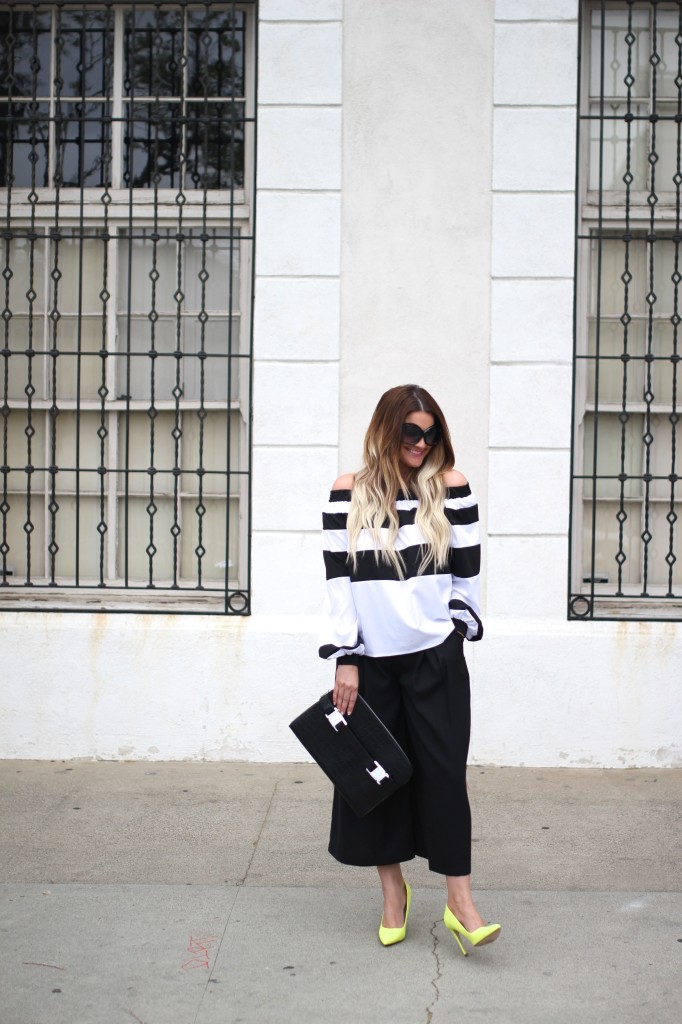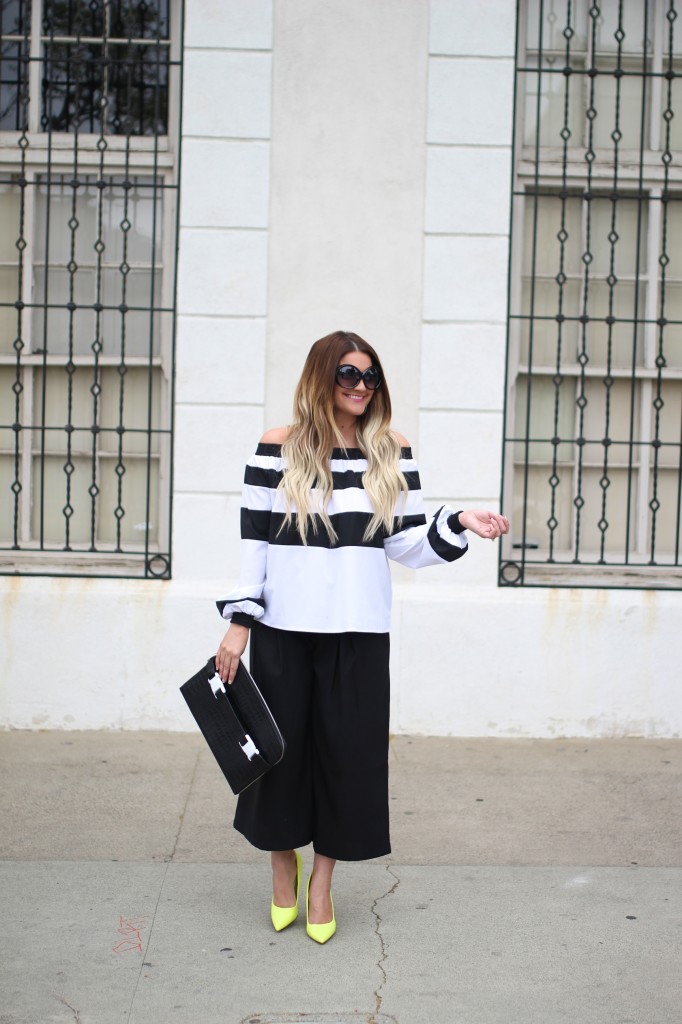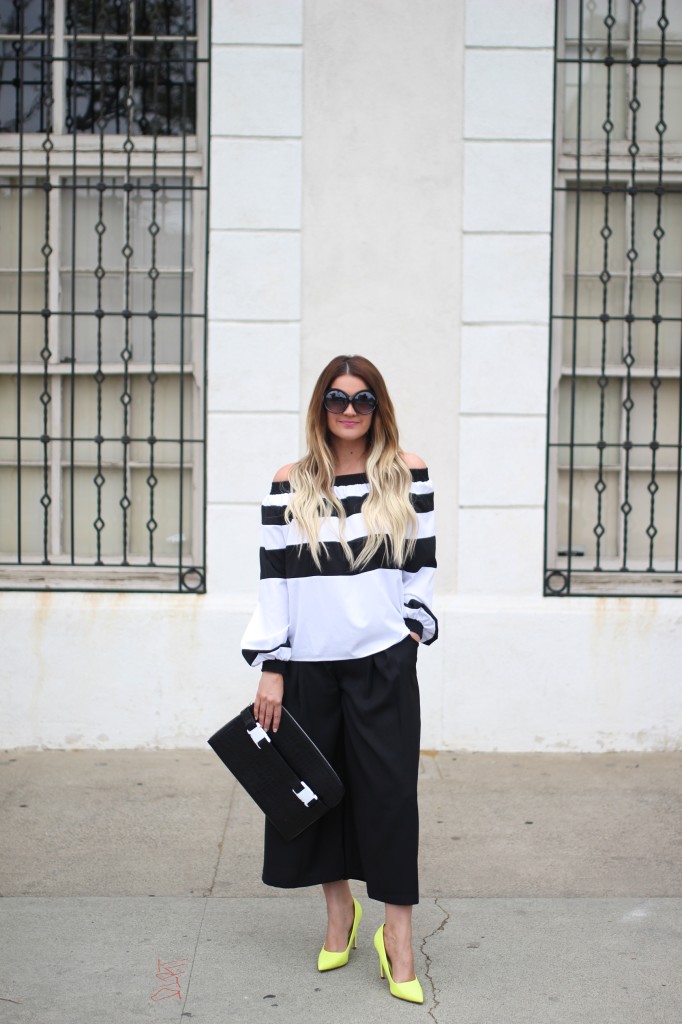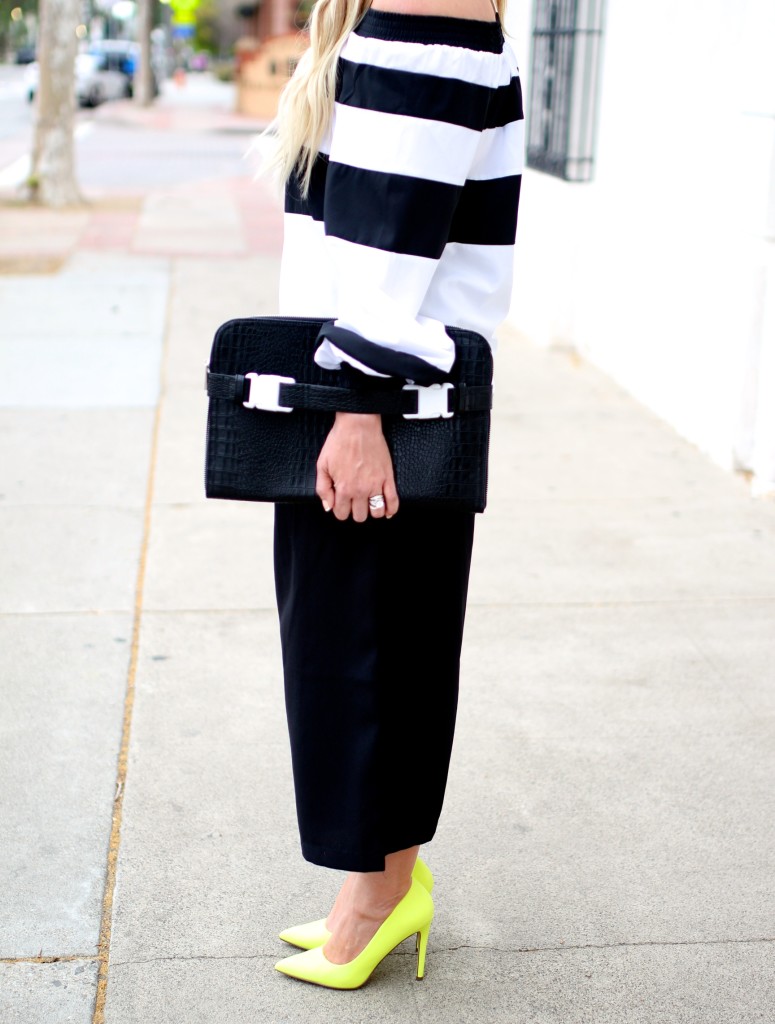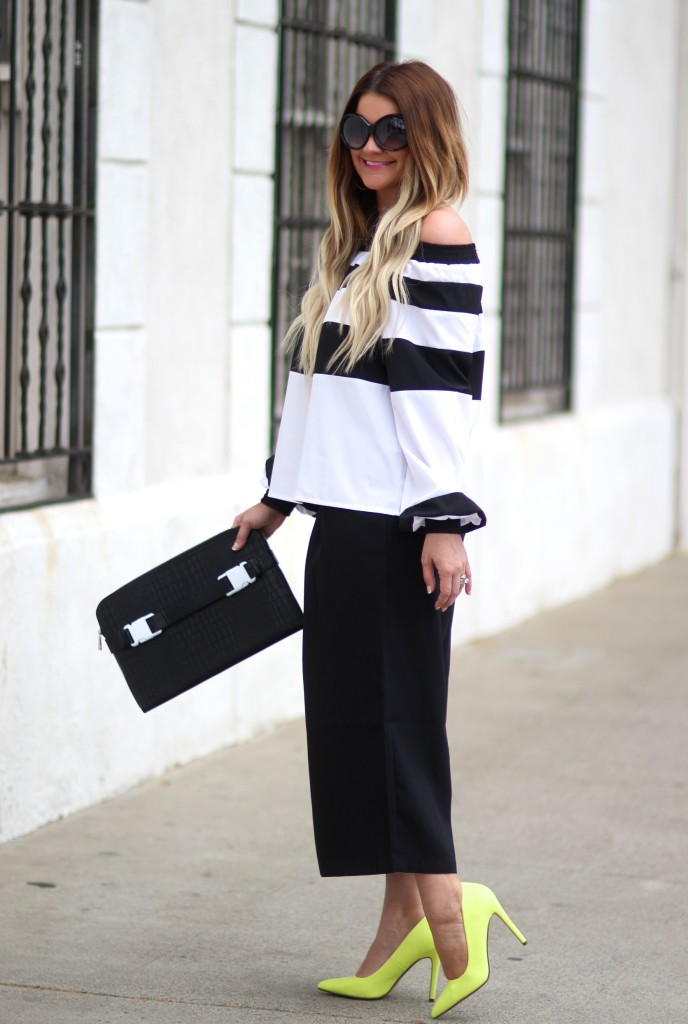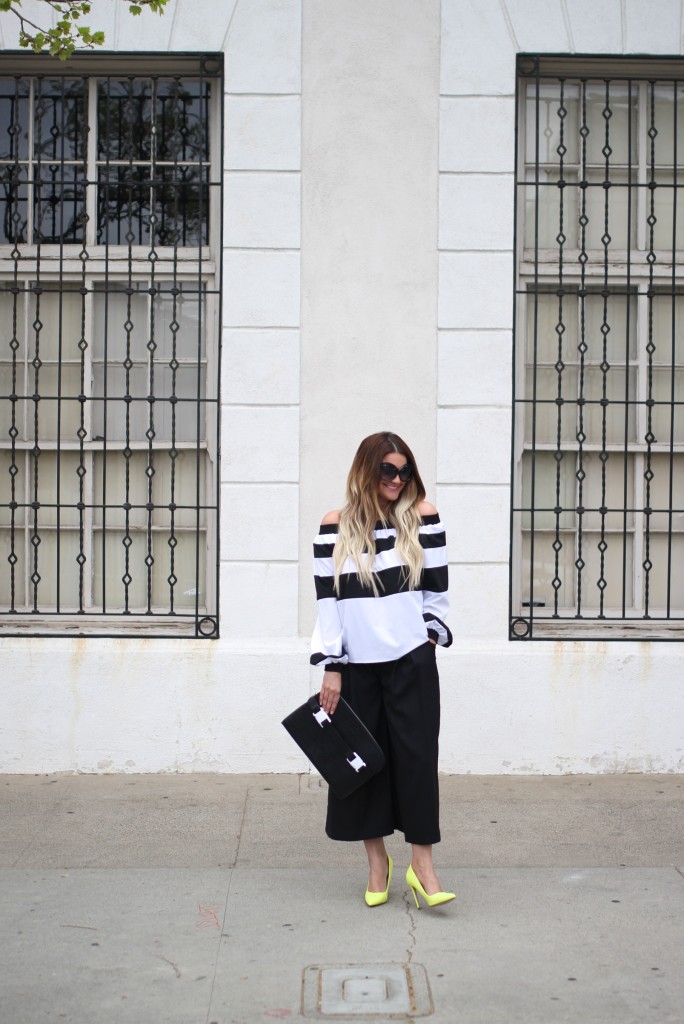 Top:
MLM

(

exact dupe here!

)
| Pants: old,
(

similar

) 
| Heels:
Call It Spring
| Clutch: Nasty Gal | Glasses: Tom Ford    
If you've been following this blog for any length of time now, you probably realize that my style is soooo not subtle most of the time 🙂 My heart belongs to a good flair jean, an oversized sleeve, a bright neon dress and any kind of over-the-top, ridiculous piece of faux fur. I was a little hesitant to try the wide leg culotte trend (I actually purchased these last year, but was too scared to ever wear them…ha!). I was worried they may look a little too boxy or make me look 10x my actual size (never a good thing!). Turns out, I absolutely love them. They are a fun choice for spring/summer when the weather is warmer and you don't want to wear a tight pant.
I appreciate you stopping by! Have a great week 

♥