Top: Lush | Denim: NY&Co | Scarf: Etsy (similar) | Heels: Call it Spring | Bag: Calvin Klein | Glasses: Tom Ford
For someone who has never been a huge jewelry person (like myself), I love the idea of using a scarf to accessorize, instead of a statement necklace. It's such a small accessory, but what a difference it can make, right? I've been on the hunt forever for a nautical inspired scarf, so of course I went straight to Etsy and found exactly what I was looking for. Can I just take a moment to give a shoutout to that amazing website?! I swear, you can type anything in the search and find exactly what you're looking for. It's such a gem!
Thank you all for reading. Your comments always mean so much. Hope you have a wonderful week! ♥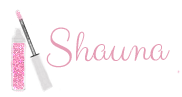 Jacket: old (similar) | Top: Lush | Denim: H&M | Heels: Call it Spring | Bag: H&M (similar) | Scarf: old | Glasses: old (similar)
-Pastels 
-Sunshine 
-Florals 
-Bike rides
-Spring showers
-Open windows
-Chocolate bunnies
-Cherry blossoms
 -Wind chimes
-Fresh cut grass
-Off-shoulder tops
-Dodger baseball
Just a few of my favorite spring things! The countdown is officially on 🙂 What are you all looking forward to this spring? Would love to hear!
Thanks so much for reading, and have a beautiful weekend. XO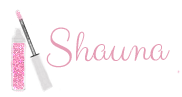 Dress: NY&Co (80% off right now!!) | Heels: Call it Spring | Bag: Asos | Glasses: old (similar)
Lately, we've had some strange temps here in Cali. One day it's raining, the next it's almost 80.  It's a bit hard to dress for this kind of weather, because it's not exactly hot, yet not exactly cold…so what's a girl to wear??! That's why this dress is perfect for the in-between weather most of us are experiencing right now. I love the bow neck tie and of course the pretty lace detail too. Looking at these pictures makes me majorly miss my tan, though…is is summer yet?? 🙂
Hope you all are enjoying the long holiday weekend, and I hope to see you back here Thursday!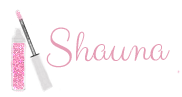 Moto: Nasty Gal (similar) | Sweater: H&M | Pants: Eileen Fisher | Heels: Call it Spring | Bag: NY&CO | Glasses: Quay
Can you tell I'm a tad bit obsessed with moto jackets? This one is my latest addition to the colorful collection I already own. And can we all agree that this one has a major Michael Jackson feel to it? The minute I put it on, not gonna lie…"Thriller" and "Beat It" lyrics start coming out of my mouth, and I may or may not think about attempting a mini moonwalk (!!).
Speaking of MJ, if you're ever in Vegas, you MUST go see the Michael Jackson tribute show "ONE" at Mandalay Bay. Hands down the best Vegas show on the strip! It will leave you in absolute awe. Those of us that went and saw it together are still talking about it 6 months later!
I hope you all have the best weekend! Thanks so much for reading XO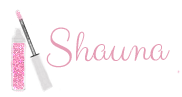 Sweater: Forever 21 | Skirt: Forever 21 -sold out | Heels: Call it Spring | Bag: Kate Spade | Glasses: Prada
If you love something, love it completely. Cherish it. Say it. But most importantly – show it. Life is finite and fragile. Never take that for granted. Say what you need to say, then say a little more. Say too much. Show too much. Love too much. Everything is temporary but love.
Love outlives us all.
♥ Happy Valentine's Day! ♥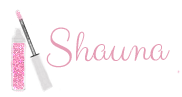 Sweater: NY&CO (similar) | Pants: Eileen Fisher | Socks: old (similar) | Boots: Seven 7 | Bag: NY&CO | Glasses: Quay
This sweater has been on major repeat lately, now that we are so close to the big V-Day next week. Does anyone have any special plans to celebrate? We are headed out to Hollywood for dinner this weekend. Still deciding on what to wear, but this jumpsuit is definitely in the running! 
On a total random note: For those of you that own red rain boots, do you guys ever get people stopping you to chat about your boots? Mine are not Hunters, but a total steal from here, and I swear that every single time I wear them, I have someone stop to tell me how much they love the color and always ask where I snagged them from (my Husband can vouch for this!!). The other day I was walking to my car from Starbucks and a girl from her truck, literally rolled down her window, stuck her head out and screamed "I LOVE YOUR RED RAIN BOOTS!". I laughed so hard!
OK, enough of my rant. Hope you guys have a wonderful weekend, and thanks for stopping by!