Hi Friends! If you're new here, welcome!
I've come to realize that in almost 3 years of blogging, I haven't shared many facts about me…so here goes!
I'm Shauna. A thirty-something year old who loves a good sunrise, reruns of Roseanne, pizza for breakfast and is the oldest of 4 girls. I live with my Husband and dog Riley in Orange County, CA. I work your regular 40 hour a week job, and moonlight as a blogger on the side. I love my dog like he's human, and am probably the only blogger who doesn't have a picture perfect white kitchen, which is OK because I'm entirely too lazy to learn how to cook anyways (Sorry Mom!!)
********
♥ I love asian cuisine, but order the same thing every time: beef and broccoli, minus the broccoli, extra beef
♥ I've never been a "let's just wing it" kind of gal
♥ I dislike going to the movies, and haven't been in 5 years
♥ I eat candy like it's a food group
♥ I'm deathly afraid of bees
♥ I'm a crazy online shopper. So much so, that I made good friends with the Postman…
♥ …and went to his wedding!
♥ I have a wicked sense of humor
♥ Dave Matthews Band is my jam
♥ Pretty sure there isn't a feather or brightly colored fabric I don't love
♥ Lake Tahoe has my heart and soul
♥ My sister used to be Britney Spears' personal assistant
♥ I am obsessed with rain
♥ I can name all 50 states in alphabetical order
♥ My natural hair color is the blackest brown
♥ I would rather spend a ridiculous amount of money on traveling, than some investment piece for my closet
♥ I've had the same best friend since the 1st grade
♥ I was a Delta Gamma at San Diego State University
♥ I'd pick pool over beach any day
♥Favorite advice Mom ever gave me: Smile at a nerd 🙂
Thanks for checking out the blog, and be sure to follow me on Instagram if you aren't already! XO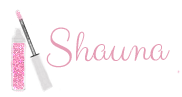 Dress: LuLu's | Jacket: BLANKNYC | Heels: Steve Madden | Flower pin: old (similar) | Clutch: old (similar) | Glasses: old (similar)
One of my favorite spring combos are maxi dresses paired with moto jackets. It's the perfect way to wear new spring pieces, yet still rely on our old fall favorites. Dressing for spring can be a challenge because of the cooler mornings/warmer afternoons, so this is the perfect way to dress for the season.
Sidenote – I know I'm going to get questions on this clutch, so I'll tell you now. The flower is actually an old pin, that I just pinned onto the clutch. I'm not much into DIY, but I think it turned out pretty good! XO ♥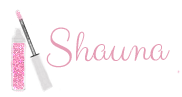 Top: a.n.a. | Denim: old (similar) | Heels: Call it Spring | Glasses: Quay | Clutch: old (similar)
I'm loving all of the soft hues that are dominating clothing and accessories right now. I'm borderline obsessed, and not afraid to admit it. Is there a rehab center for those addicted to candy coated colors?!
Thanks for stopping by, and have a great weekend! ♥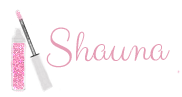 (I love how you can see the reflection of the fields in my glasses! ↑)
Dress: Show Me Your MuMu | Flower Crown: Forever 21 | Glasses: Quay
Too many flowers…said no one ever.
We finally made it to the flower fields, which I've been wanting to visit forever! It's only about a 40 minute drive from us, so we got up early, grabbed some Starbucks and headed south. Once we got there, we had to load up on a TRACTOR to get to the fields. Me in a white dress and crown while everyone else was pretty much in sweats and a sweatshirt (#awkward). It really is SO neat once you get to the flowers. There is literally every color you can imagine, and the camera couldn't even capture all of it. No surprise that I headed straight to the pink section 🙂 I have to say, nothing kicks off a beautiful start to the weekend, than thousands of flowers as far as the eye can see… 
Thank you all so much for reading, and happy first day of spring! XO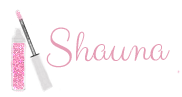 Top: Lush | Denim: old (similar) | Scarf: Etsy | Heels: Call it Spring | Bag: Chanel Boy Bag in Ivory | Glasses: Ray-Ban 
While it might be in the 80's by mind day, we are still starting out pretty chilly in the mornings (the one thing kind of annoying about spring…). So I love throwing on a scarf before I head out the door, and I especially love when it's one with pretty spring colors! The Etsy store I bought this one from, made a soft pink version too…but it was already sold out by the time I saw it. Whaaaaaaa. Sometimes you just can't win 'em all…
Hope you all have a great weekend ahead! We are shooting something fun on Saturday, and my plan is to have it post Monday. We'll see. The pool might be calling my name, and you know I won't be able to resist, even though I should be working on my homework (the blog) 🙂 Sometimes I really do feel like I'm back in school!
Thanks for stopping by!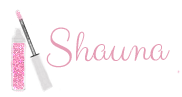 Dress: Show Me Your MuMu (other pattern options here) | Clutch: old (similar) | Earrings: Bauble Bar |Ring: old (similar) | Glasses: Quay
If there's anything I'm a sucker for, it's the perfect weather and a perfect maxi dress. Lucky for me – I had both this weekend 🙂
The rain is finally gone, and we are back to 85 degree weather here in Orange County, so I didn't think twice about unpacking this new little number from the box and taking her out for the first spin around town! I'm a huge fan of MuMu maxi dresses, and still love this version I wore last summer. It's hard to pick favorite dress, when every year they come out with prettier patterns. We actually just booked a vacation for June, and this dress is definitely coming with! It will be perfect for evening cocktails by the ocean…
Thank you for reading! Hope you all are enjoying some beautiful weather too – XO