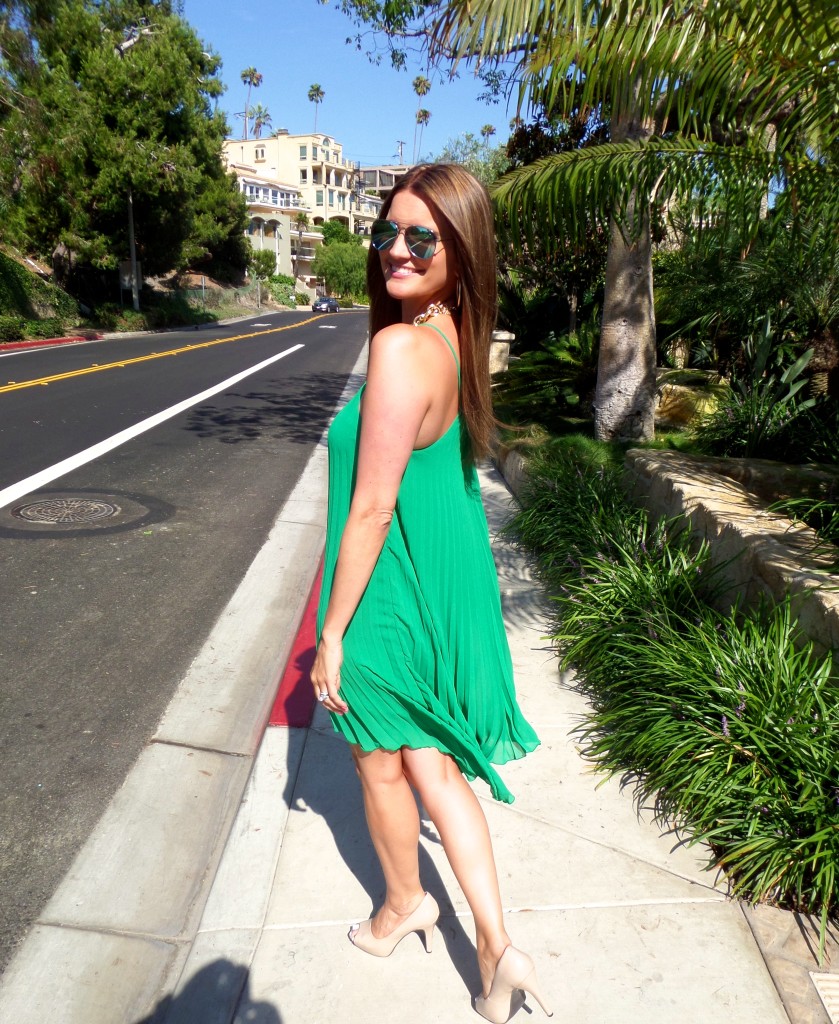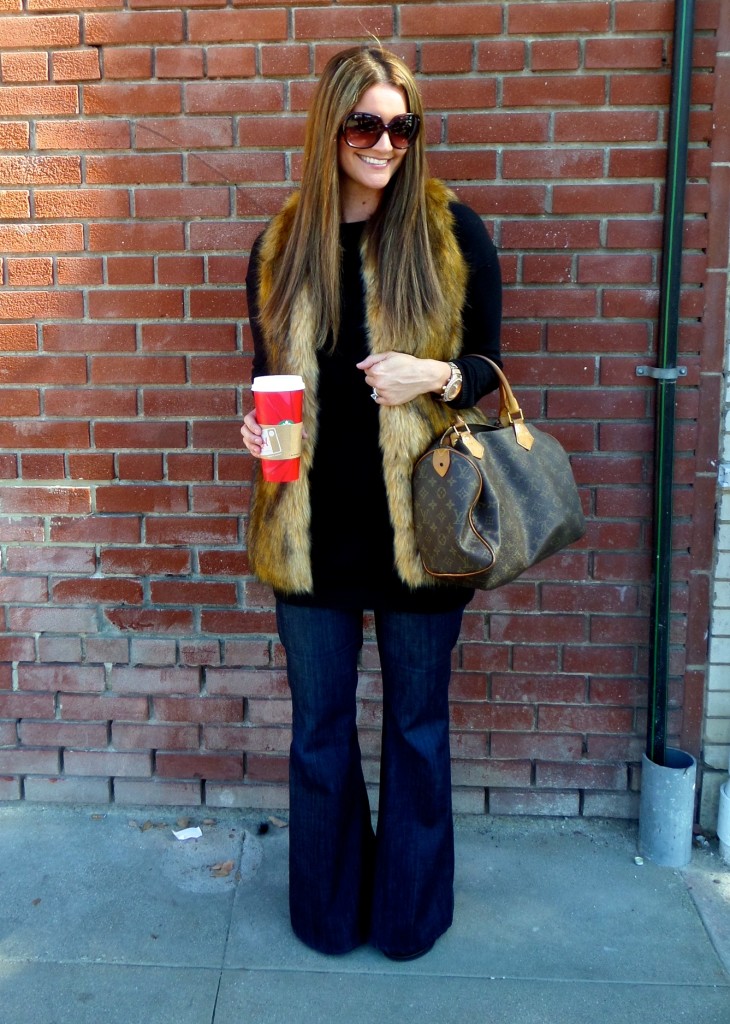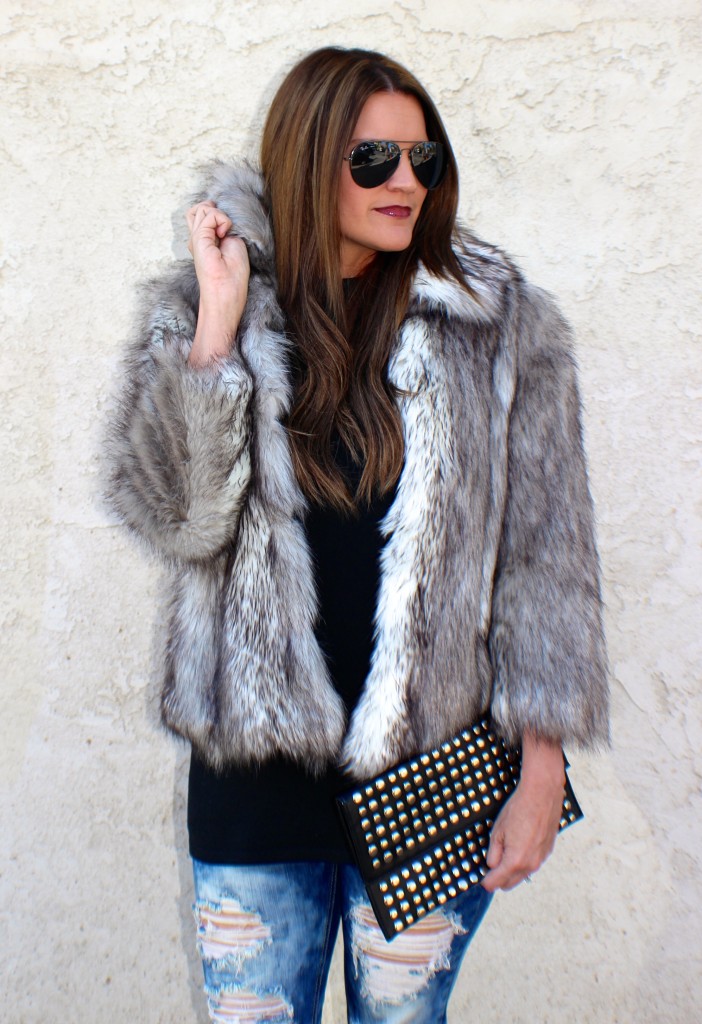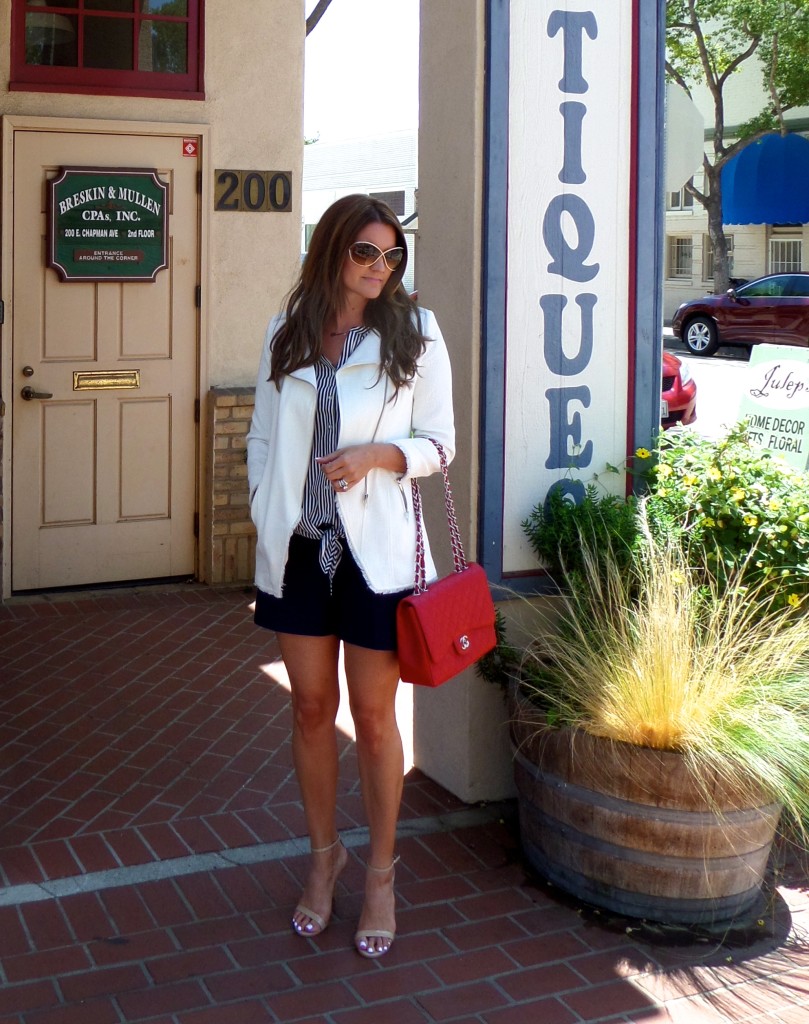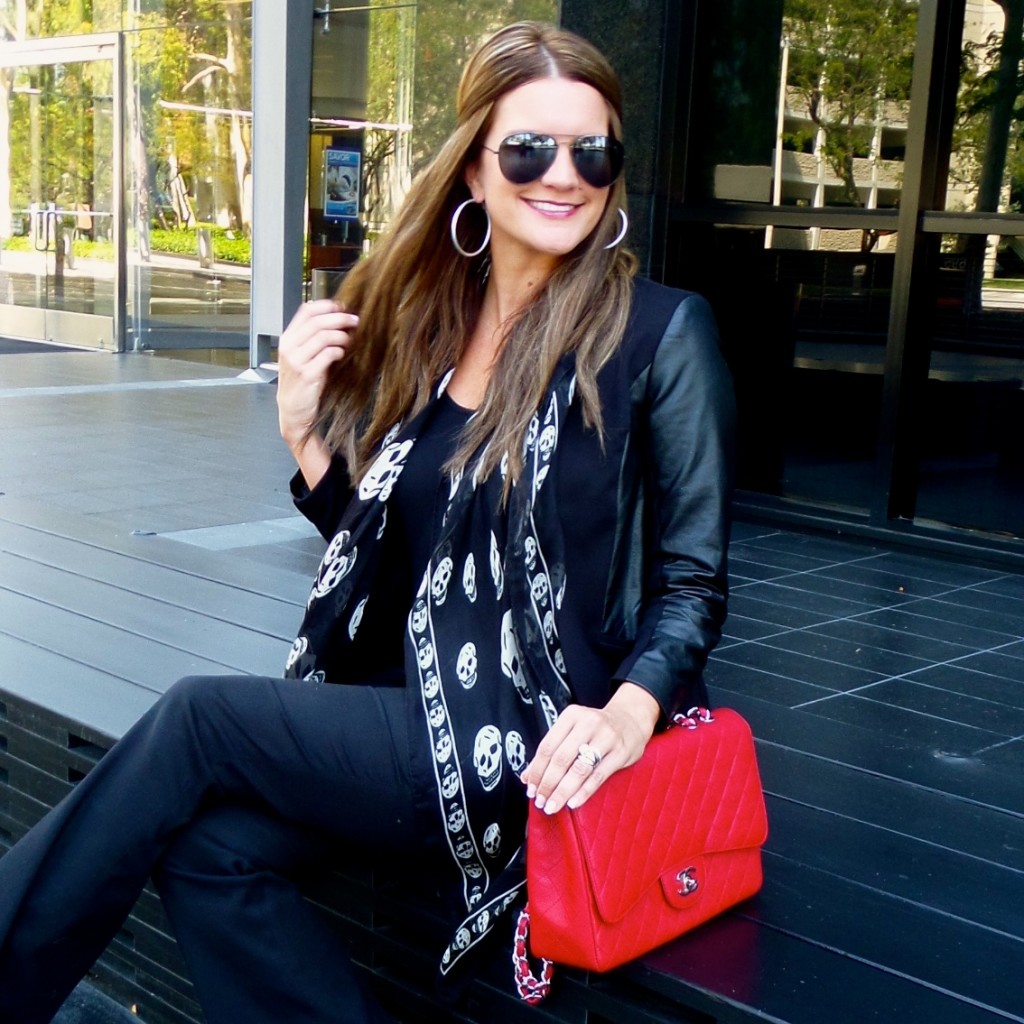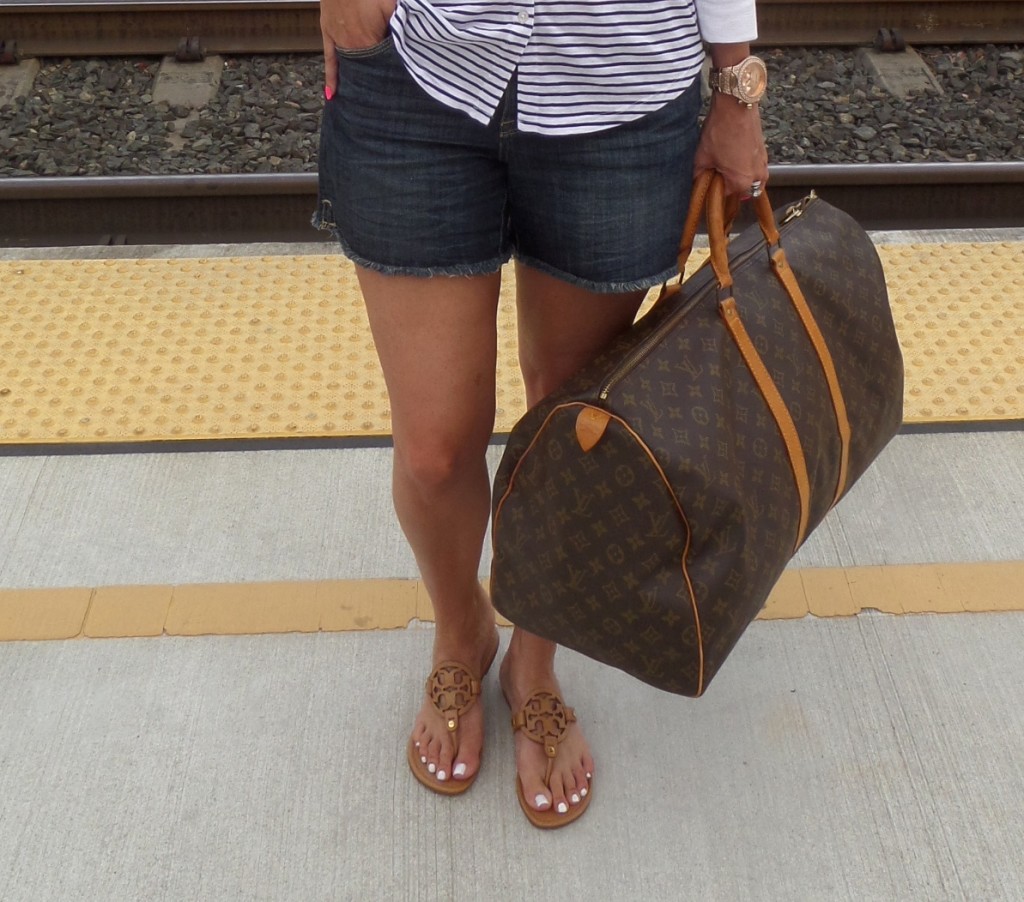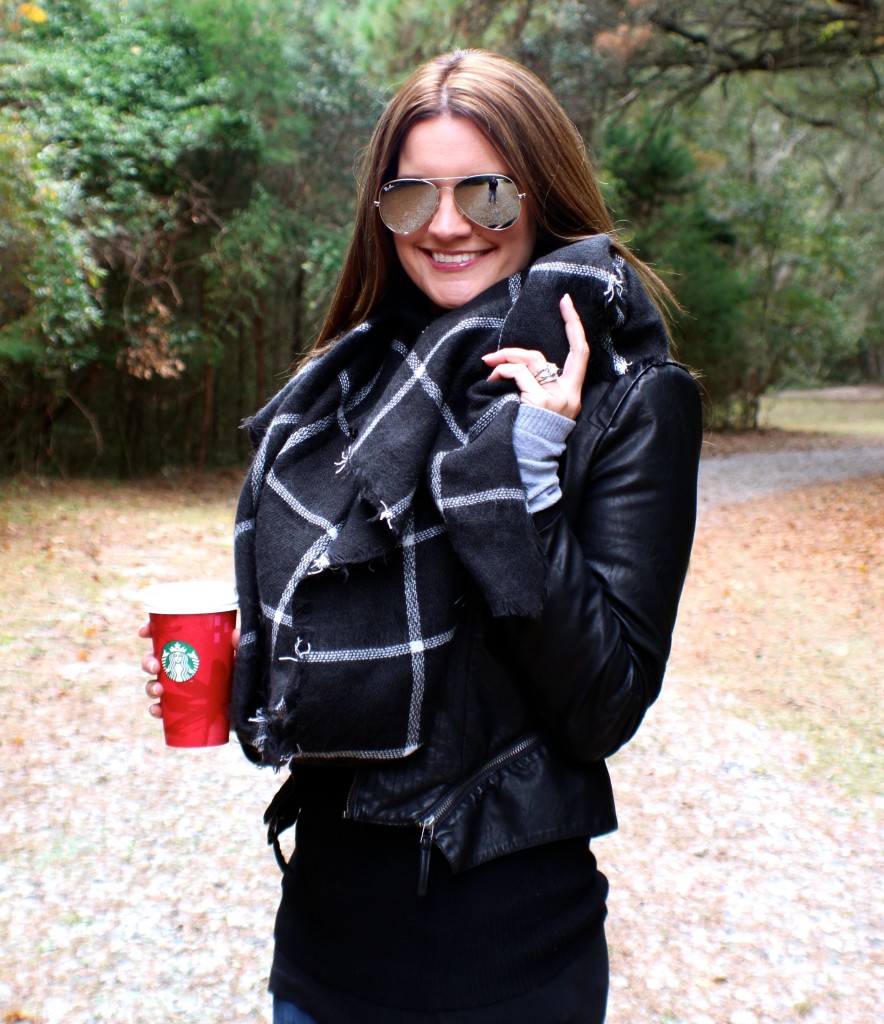 Some personal favorites from 2014. Thank you so much for reading
and for continuing to inspire me! Looking forward to endless fashion possibilities in 2015 -xo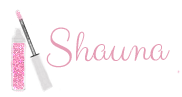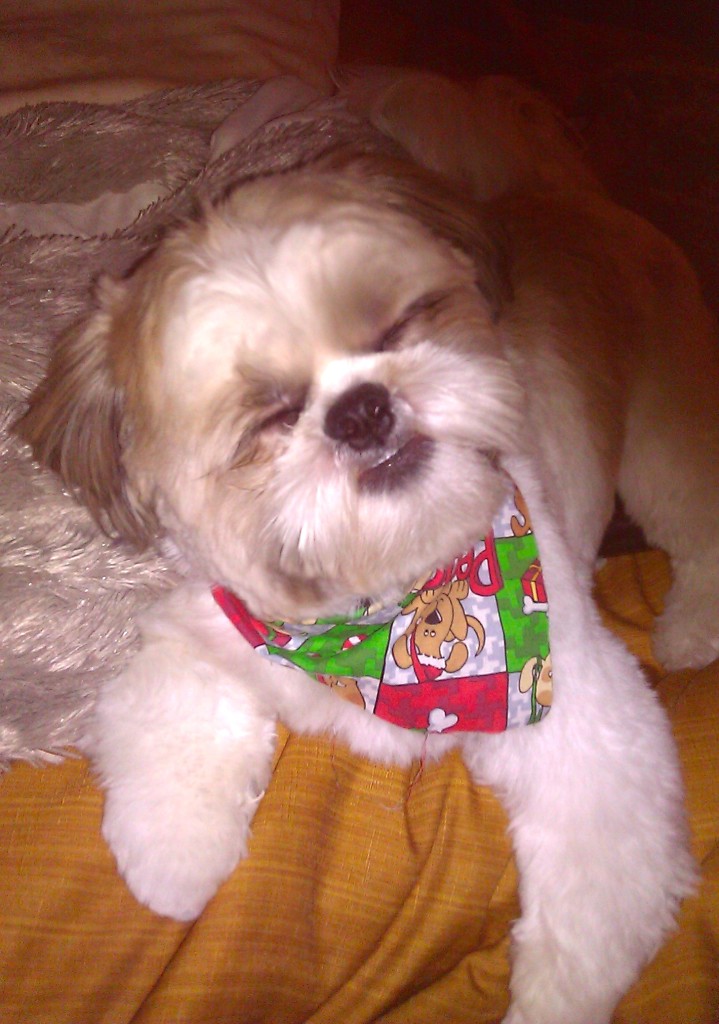 Wishing you
a season of gladness,
a season of cheer,
and to top it all off–
a wonderful year.
From our home to yours, Merry Christmas!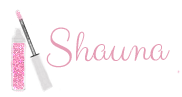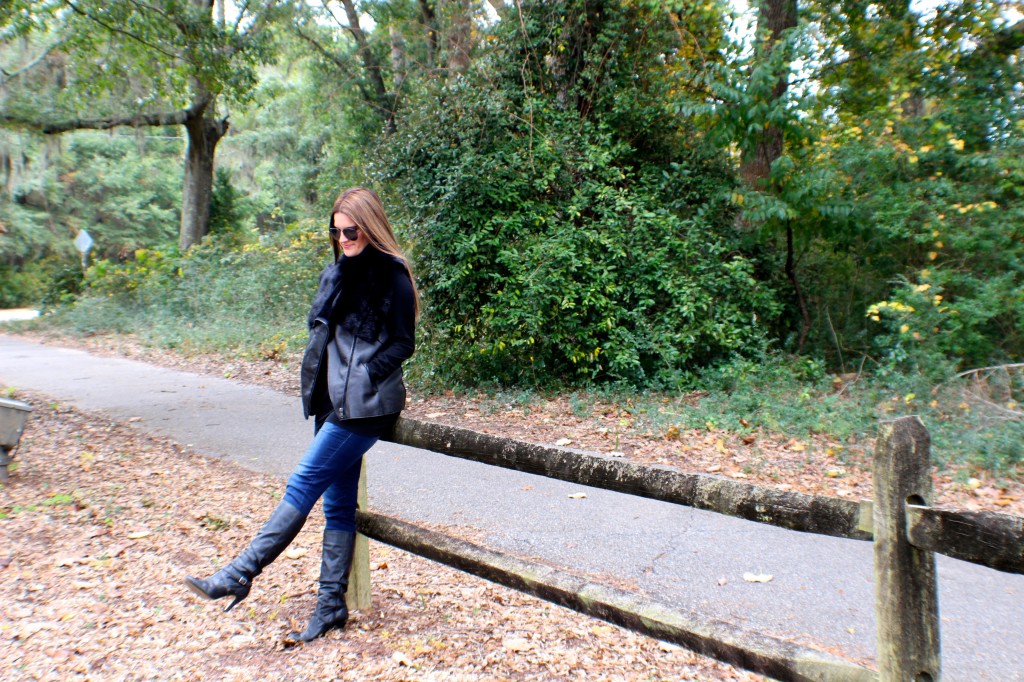 Vest: old
(

exact

)
| Turtleneck:
The Limited
| Jeans: old | Boots: old | Sunglasses:
Ray-Ban
Keeping this short, as I have SO much to do! Hope you all are enjoying these last few days before Christmas! 
Thanks so much  for reading!
xo-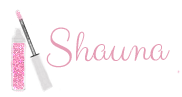 Coat:
Michael Kors
 | Scarf: Zara | Jeans: Foreign Exchange
(

similar

)
| Booties:
Charlotte Russe
| Glasses:
Tom Ford
Nothing says Christmas like a bold red coat and a little red cup, right? There is something powerful about red, and lately I have been adding more and more of it to my closet. Michael Kors really hit it out of the park with this one. The gold hardware adds a chic and sophisticated element to an already stunning coat.
Can't believe Christmas is right around the corner. I'm so looking forward to spending time with family and friends, and of course the yummy food! OK, OK..it's always fun to see what Santa brings too
😉
xo-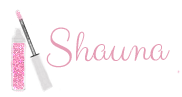 Jacket: Forever 21
(

love

,

love

,

love

)
| Top: Nordstrom | Pants:
Nordstrom
| Clutch:
Nasty Gal
| Heels:
Forever 21
Beverly Hills is always fantastic. But Beverly Hills during Christmas is beyond magical. The way the stores on Rodeo are decorated, and how the palm trees are lit on every street, puts you in serious holiday spirit mode. So for dinner at The Beverly Wilshire Hotel last weekend, I had no choice but to channel my inner holiday sparkle with this gorgeous bolero.

Champagne and sequins? Well, there's just no better kind of night 
♥
xo-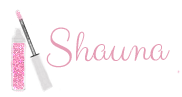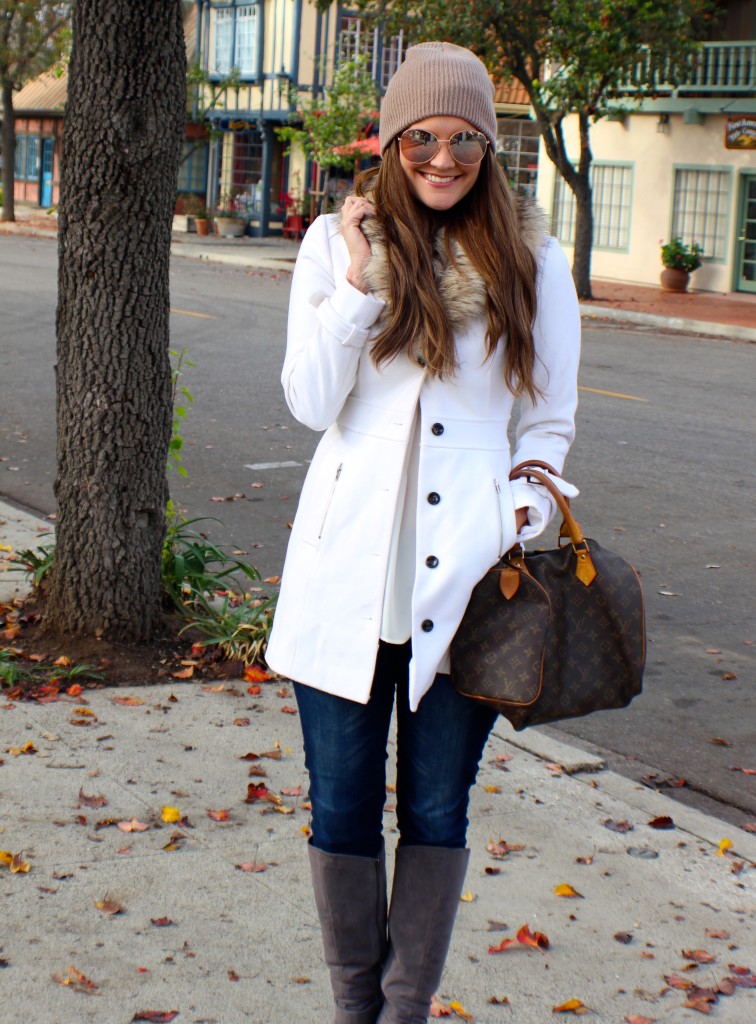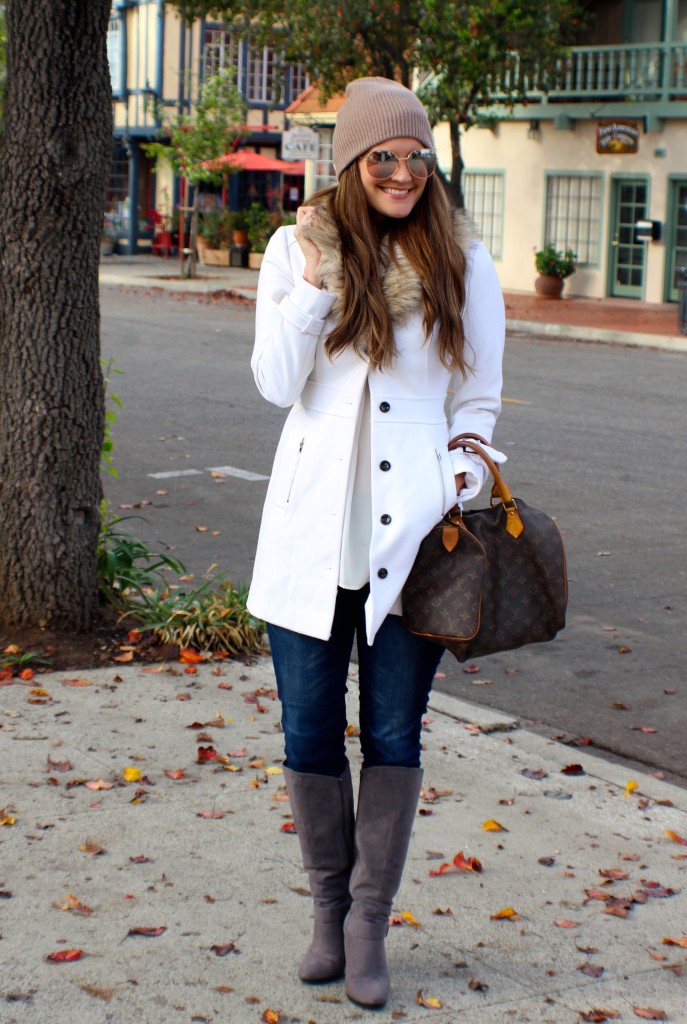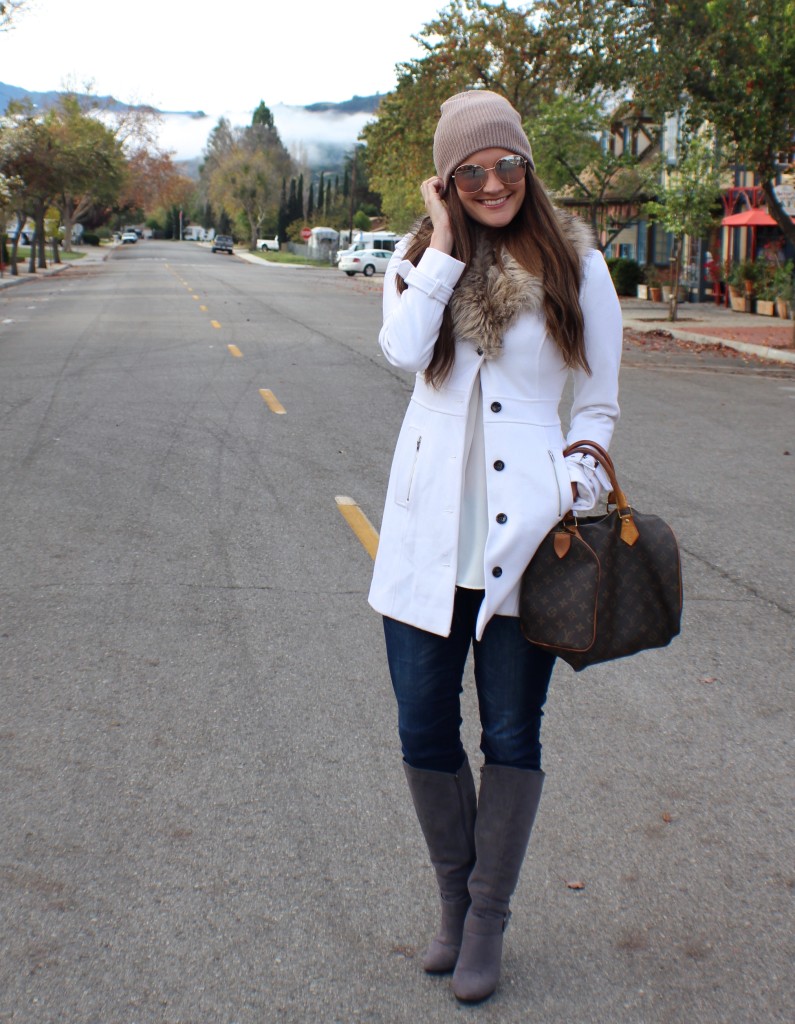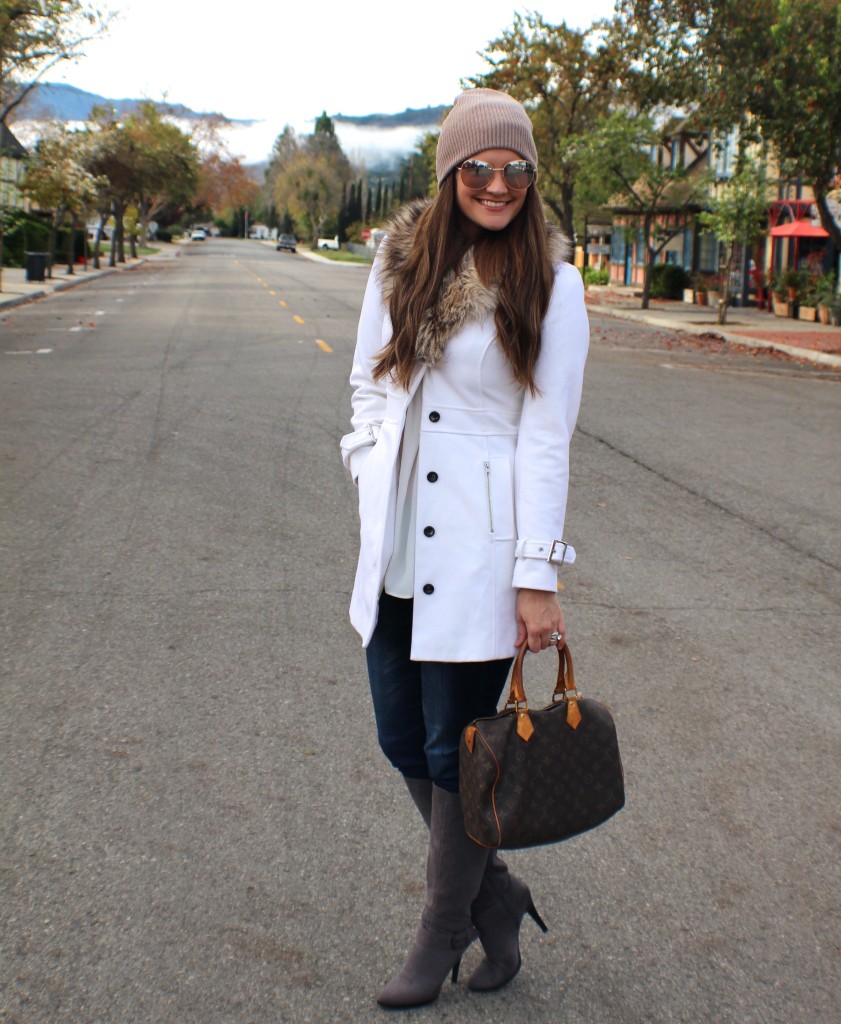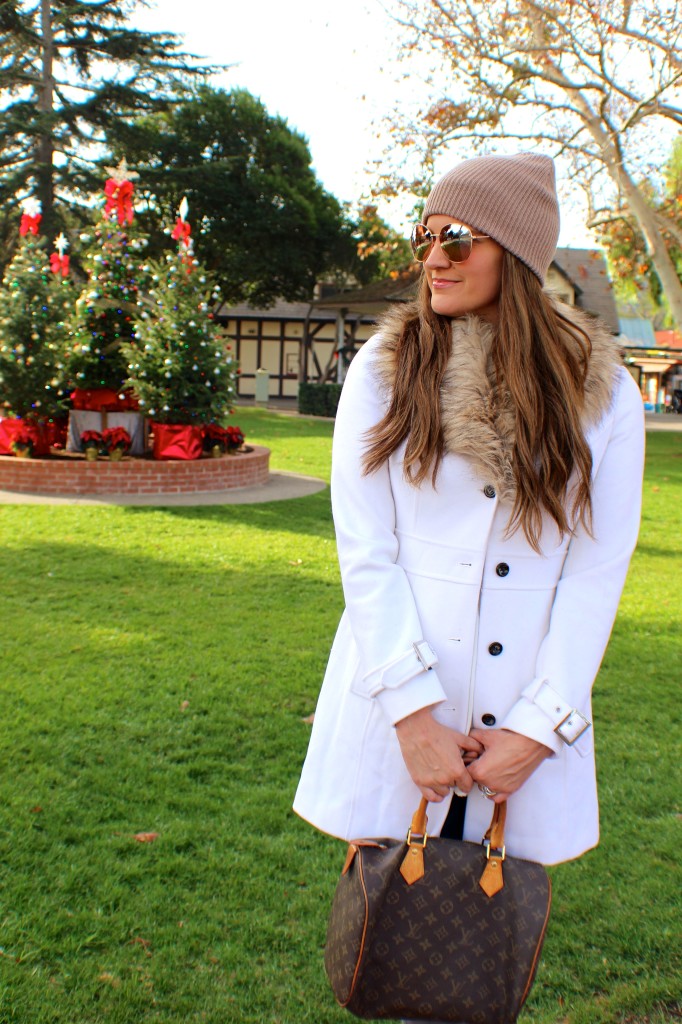 Coat: Bebe 
(

similar

)
| Jeans: Bebe | Boots: old
 (

similar

)
| Beanie:
Swell
| Glasses: old
(

simliar

)
| Bag: Louis Vuitton    
We spent last weekend in Solvang, which is about 2 hours north of Los Angeles. It's one of our favorite places to visit during Christmas time. It really is the perfect place to get you in the holiday spirit! It's a small Dutch town filled with decorations in store windows, a town tree lighting ceremony and amazing goodies to nibble on (not to mention some pretty great wine, too..). It was wonderful to get out of town, but now it's back to all the holiday craziness at home. It's beginning to feel a lot like Christmas…
Thanks for reading!
-xo