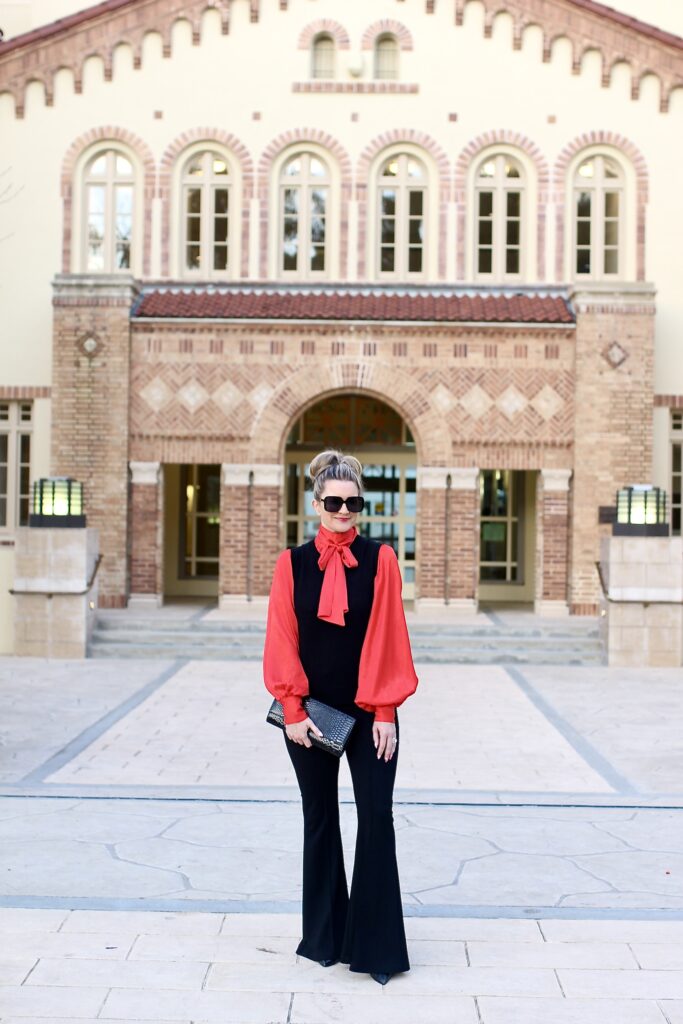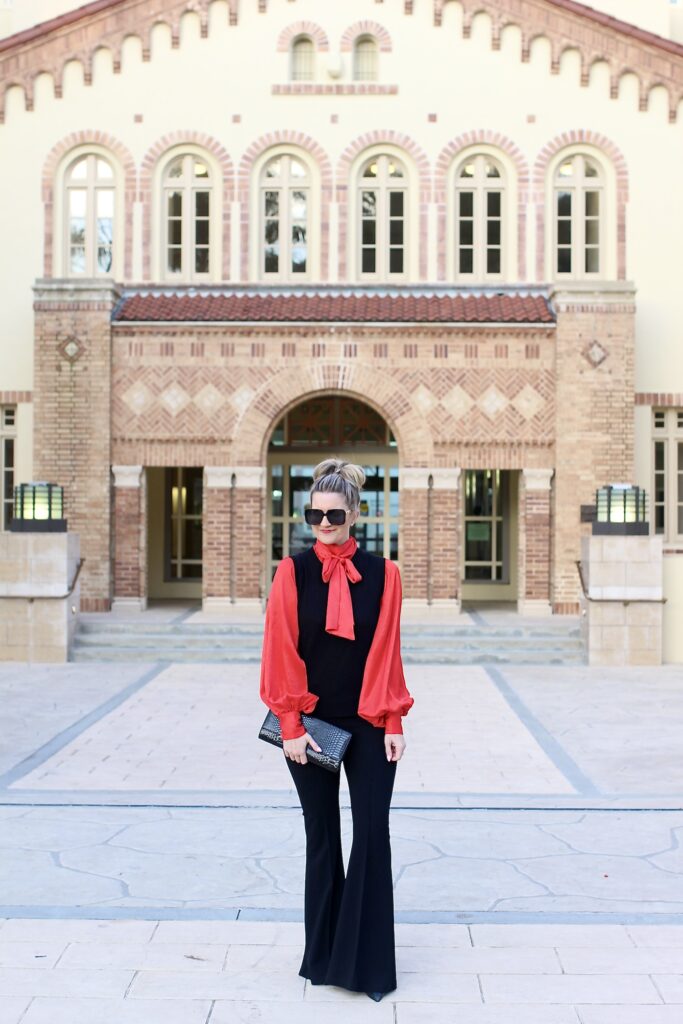 Top: Red Dress Boutique | Pants: old | Glasses: Chanel | Clutch: old
* * *
Are you a red or pink person for Valentine's Day?
I love both colors, but there is something about a bright & bold red that makes me smile this time of year!
Thanks so much for reading, have a wonderful week xo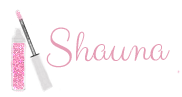 ♥ The perfect sweater for the day of LOVE
♥ Lots of questions about the pants I wore for NYE – here they are!
♥ 15 fun Valentine's Day cocktails
♥ Never too early for a cute spring sweater!
♥ Just grabbed these festive leggings for my workouts
Have a great weekend!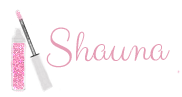 Coat: Laundry | Leggings: Beach Riot
* * *
A little early … but not really?
Valentine's Day is ahead of us and it's always fun to start wearing festive themed clothing ahead of the holiday! Honestly, I'll probably be wearing these leggings that night, as we usually celebrate and go to dinner the weekend after.
Would love to hear what your Valentine's plans are this year. Lay low or dinner out? Gifts or chocolates? Let's give each other some ideas! Thanks for reading and sharing -XO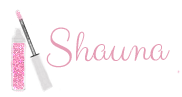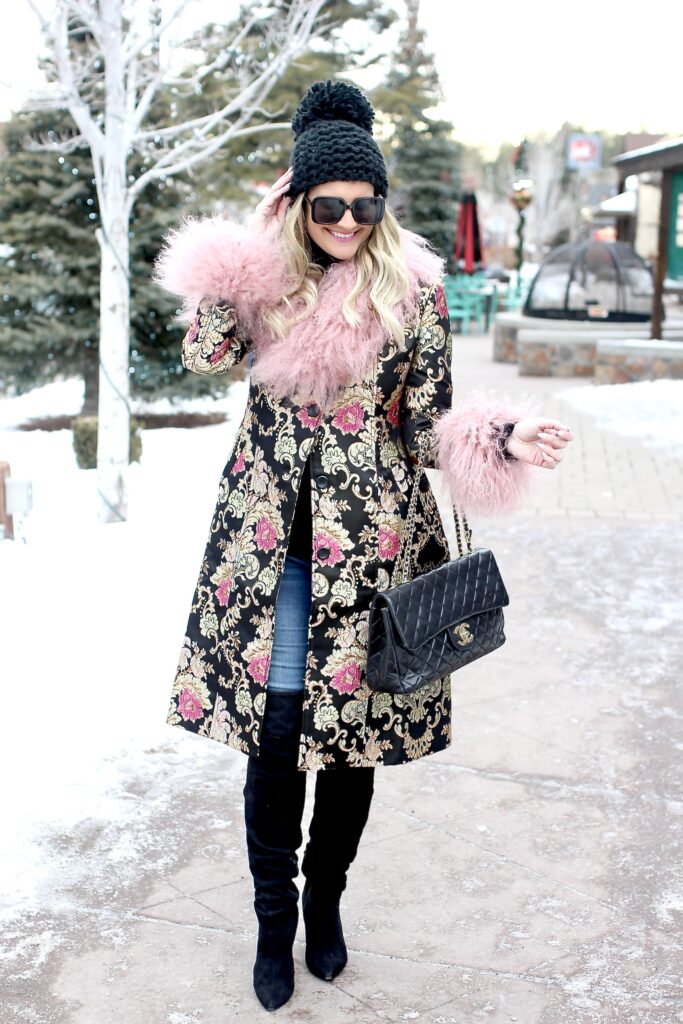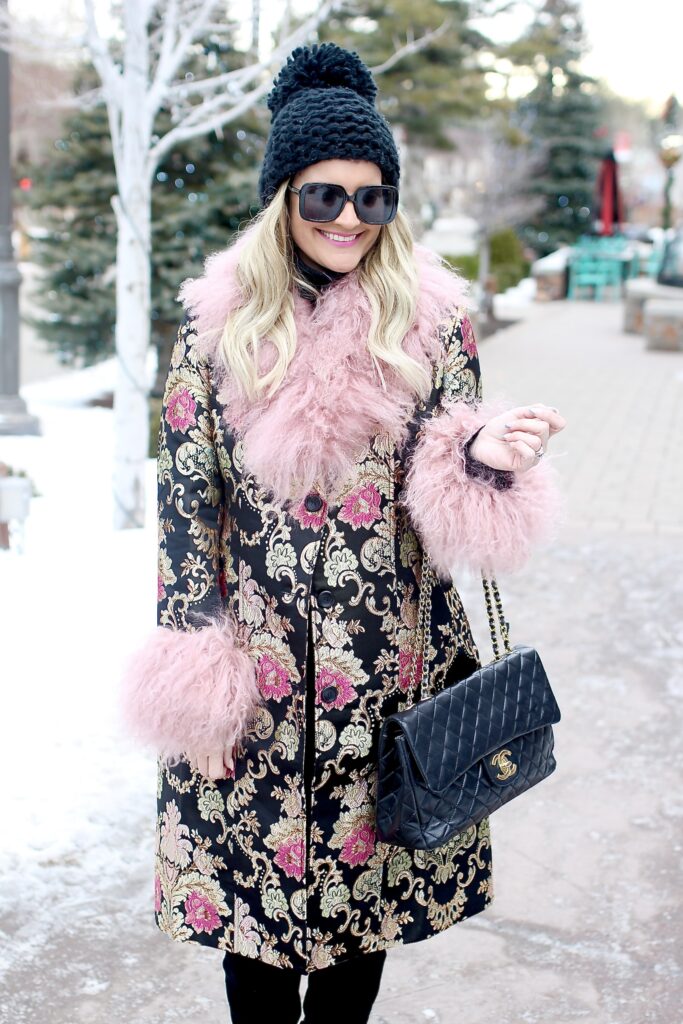 Coat: Akira | Bag/Glasses: Chanel
* * *
Who says you can't be glam in the snow?
Let's be honest, no matter where I am, I always love adding a touch of texture to my look. And what better way to do that than with faux fur? So fancy, and so me!
Thanks so much for reading. Have a beautiful weekend.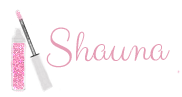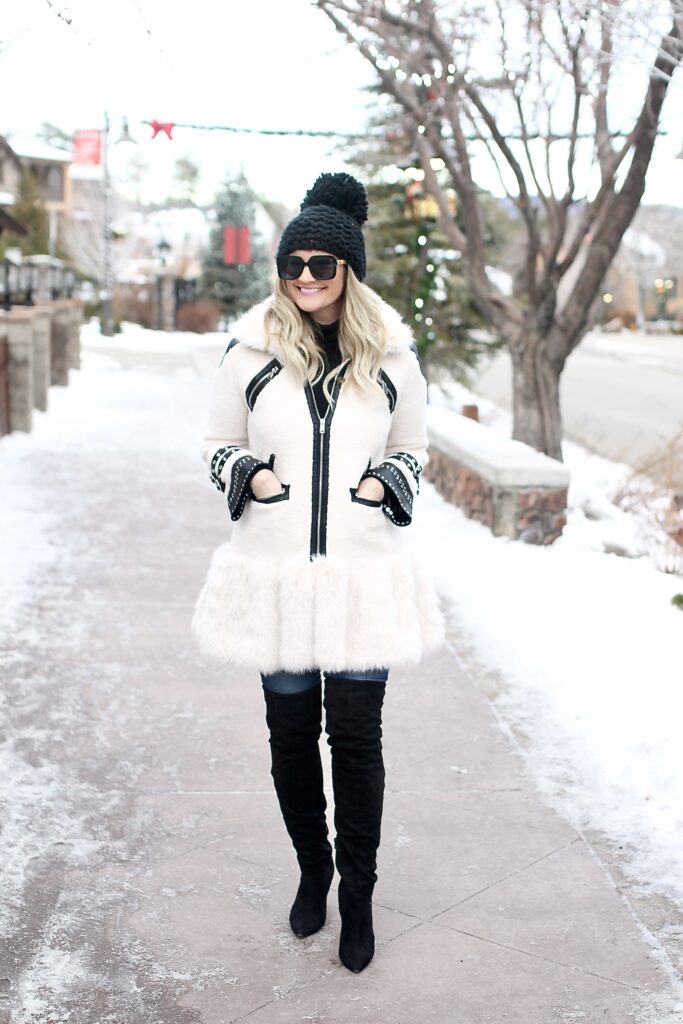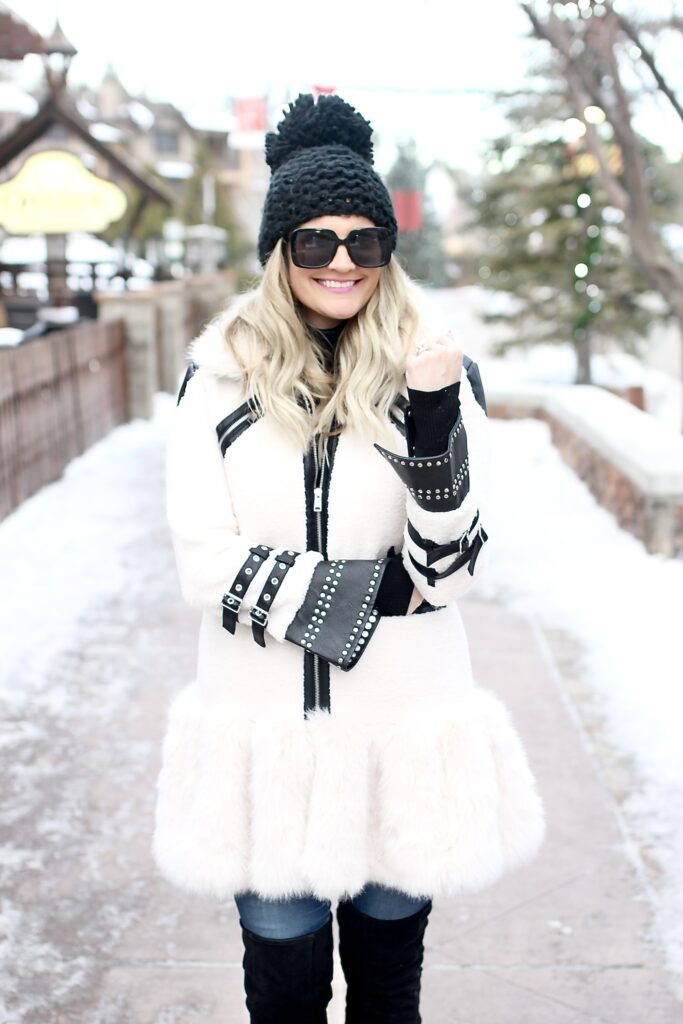 Coat: Akira | Beanie: old | Glasses: Chanel
* * *
I own many coats, but this is my first peplum!
I thought it would be perfect for the mountains because of how incredibly warm the sherpa was, but I also loved how feminine and elegant it looked too. And that fun leather detailing was just the cherry on top!
Hope you had a great weekend, it was another rainy one here. No complaining from me, I love it so much! xo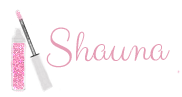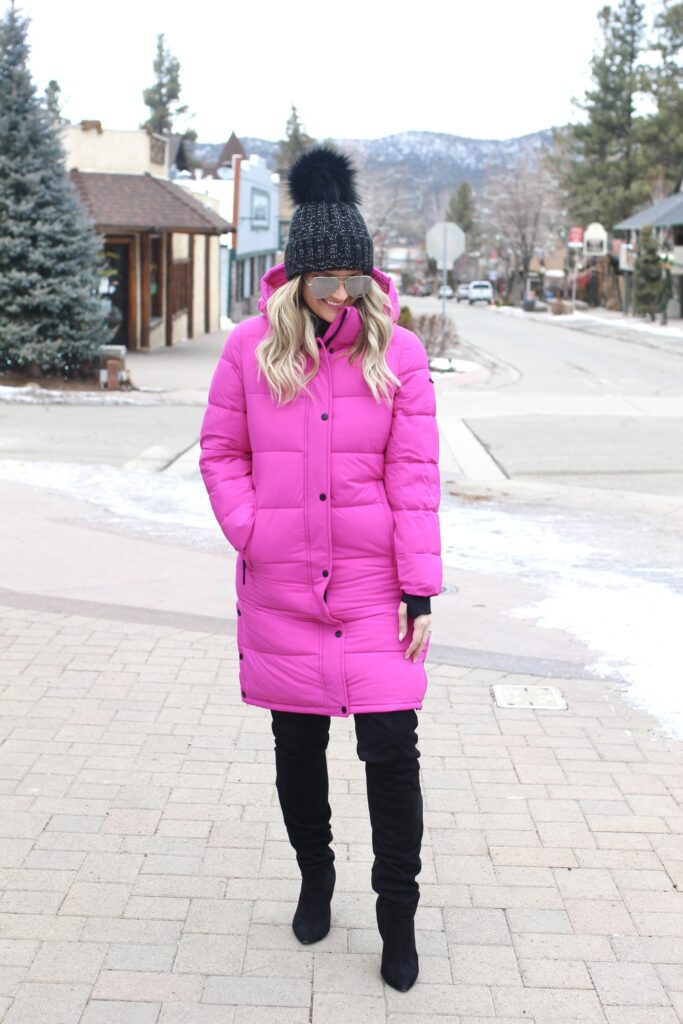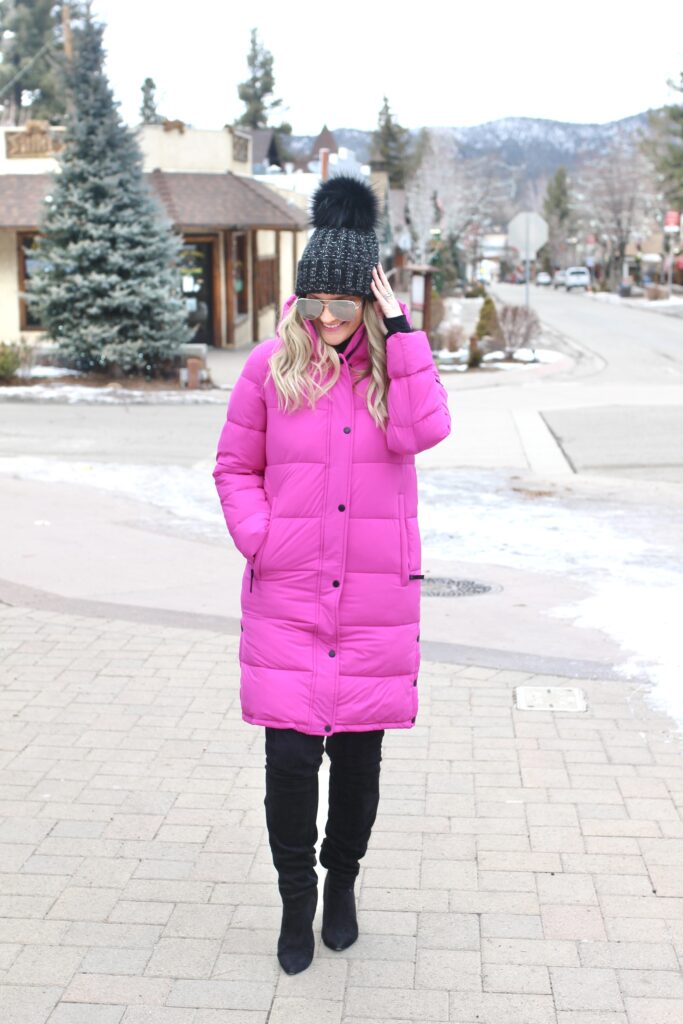 Coat: BCBG | Beanie: Kyi Kyi | Glasses: Quay
* * *
What are your goals for 2023? Notice how I said "goals" and not "resolutions"? I believe in setting goals for myself at the start of the new year…more of a checklist of things I want to achieve, experiences I want to have and areas of my life I want to optimize. It's so satisfying come December when I look at that list and see how many of those goals have checkmarks next to them! 
This year I'm thinking of creating some fashion goals too. Something different and might be fun! Thanks for reading, have a great weekend! xo