♥ This dress is back in stock for Spring and comes in 9 colors
♥ A colorblock sweater that needs to be in my closet!
♥ 5 bedtime story podcasts for a better night's sleep
♥ The perfect kimono duster
♥ 20 bright and sunny Spring nail designs
♥ How to reduce stress through breath work
♥ This time on the blog last year
Have a great weekend!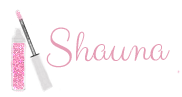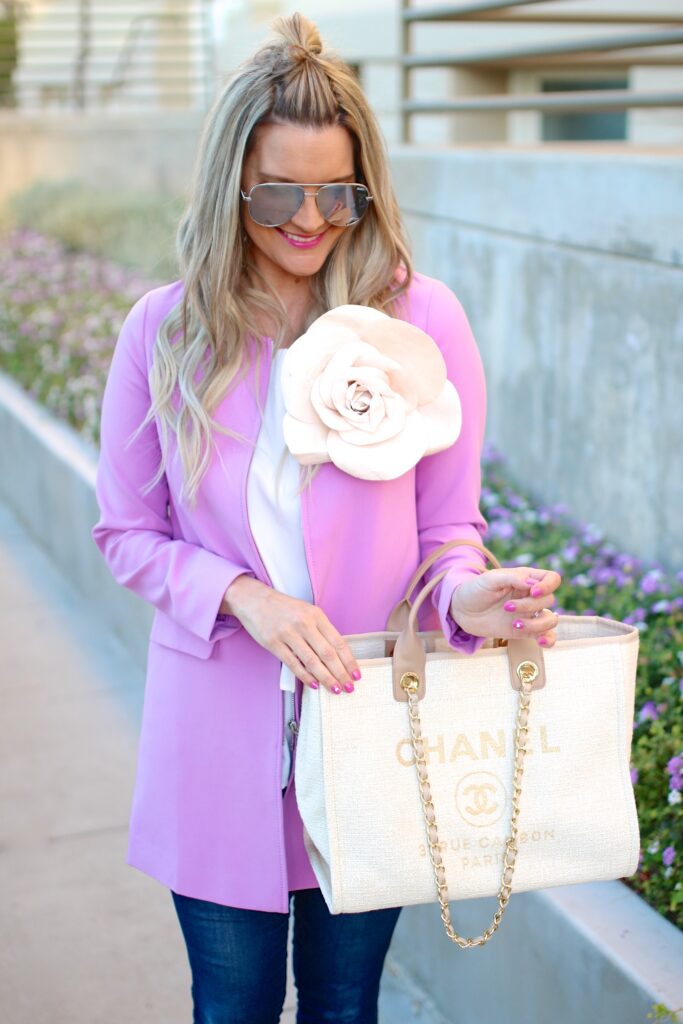 Coat: old | Top: Diane Gilman | Denim: old | Bag: Chanel | Flower: old (similar) | Glasses: Quay
As much as I love shopping for new seasonal items, there's something about grabbing my favorite closet pieces year after year.
Case in point: I've had this Carrie Bradshaw inspired flower pin for 7 years, and to this day it's my all-time favorite accessory every Spring. Who knew $11 on a broach would be the best fashion decision ever?! 🙂
Do you have a favorite item that you love pulling from your closet every year? A piece that you just couldn't live without?? Share in the comments! -xo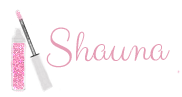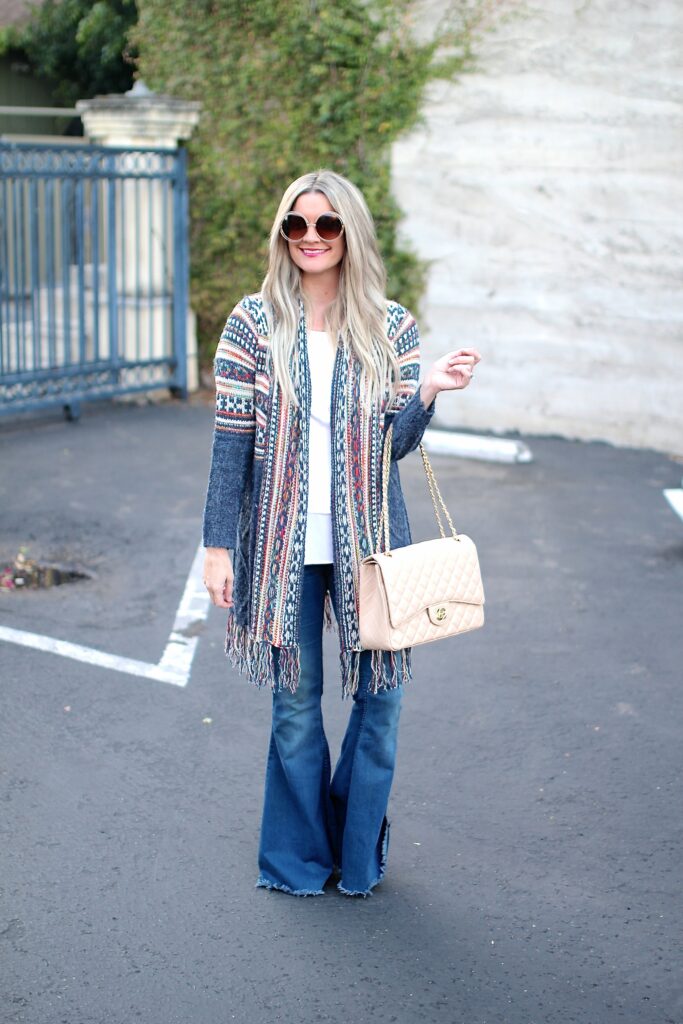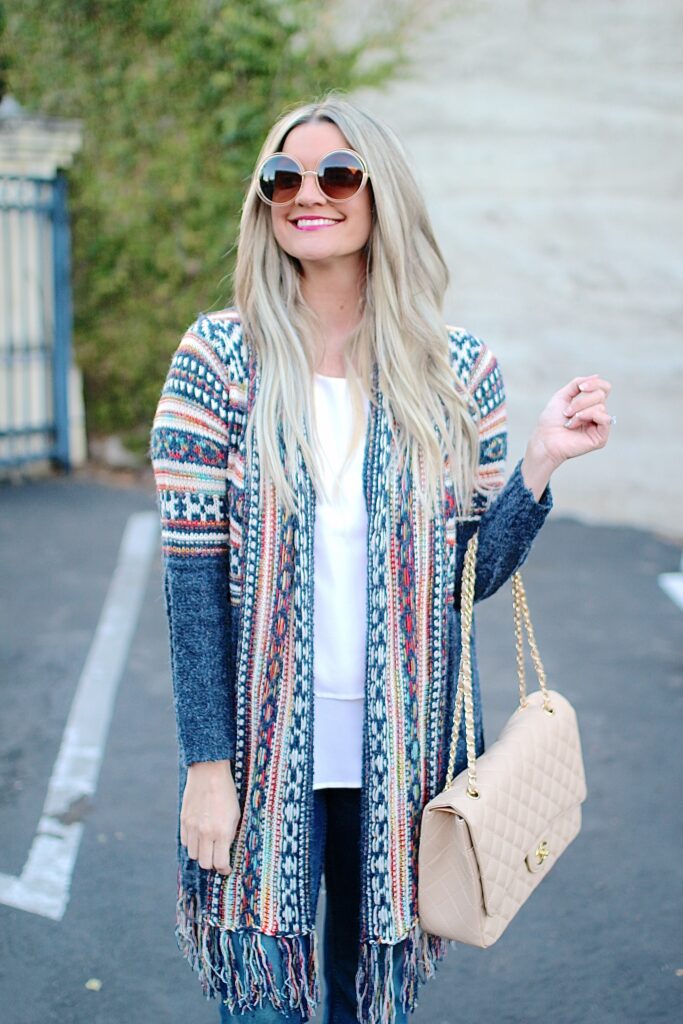 Sweater: Impressions Boutique | Denim: Red Dress Boutique | Top: Diane Gilman | Glasses: Chloe | Bag: Chanel
Spring is on it's way, and I'm already embracing the lighter color patterns & fun fabrics! Better weather, brighter colors – Here.We.Come.
Have you been adding any Spring pieces to your wardrobes yet? There's a lot I have my eye on, but haven't pulled the trigger. I need life to get a little more back to normal before I start thinking of an entirely new wardrobe 😉
Thanks for reading, have a great weekend!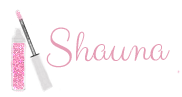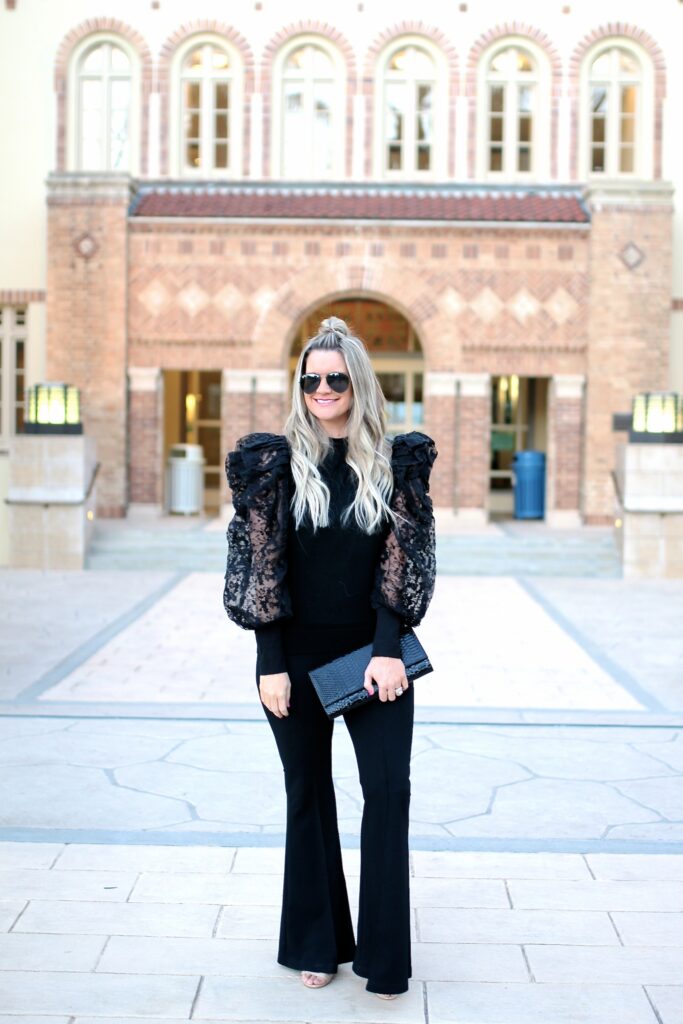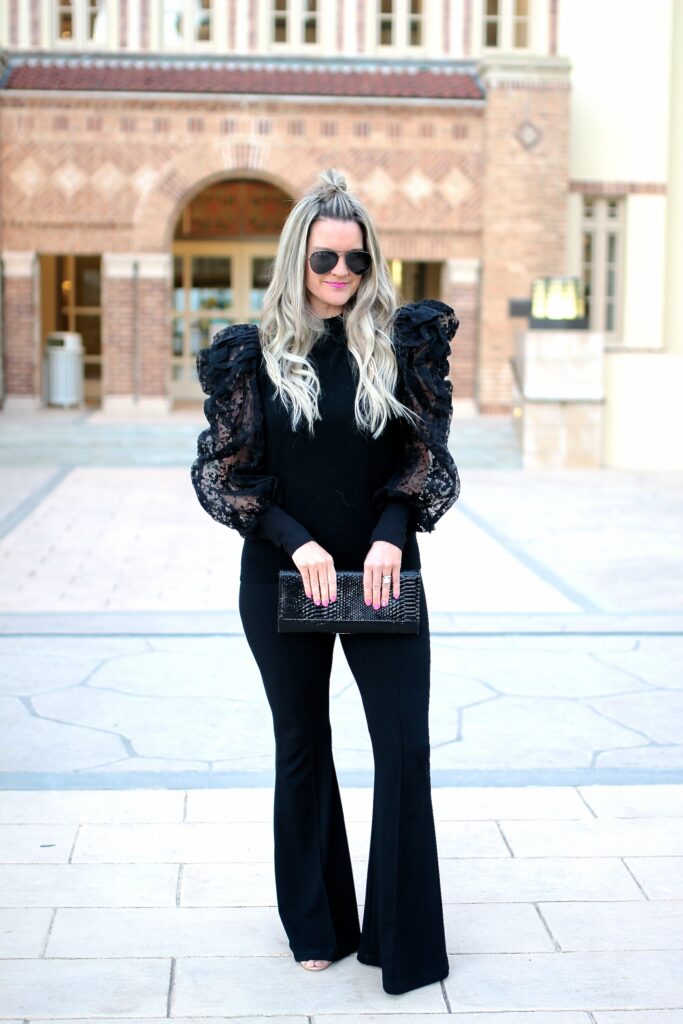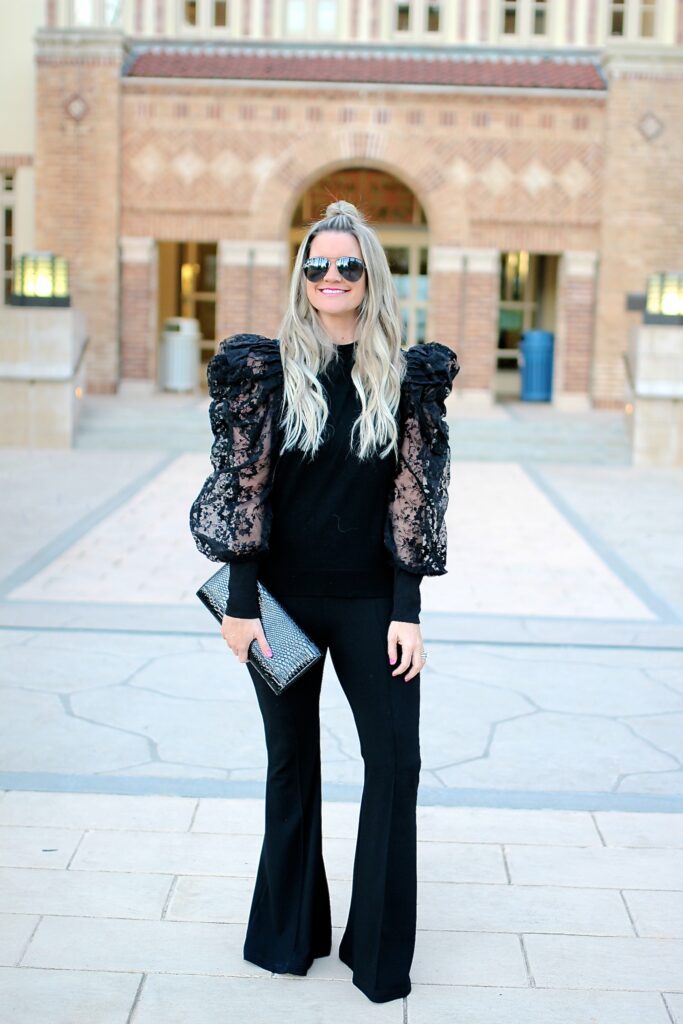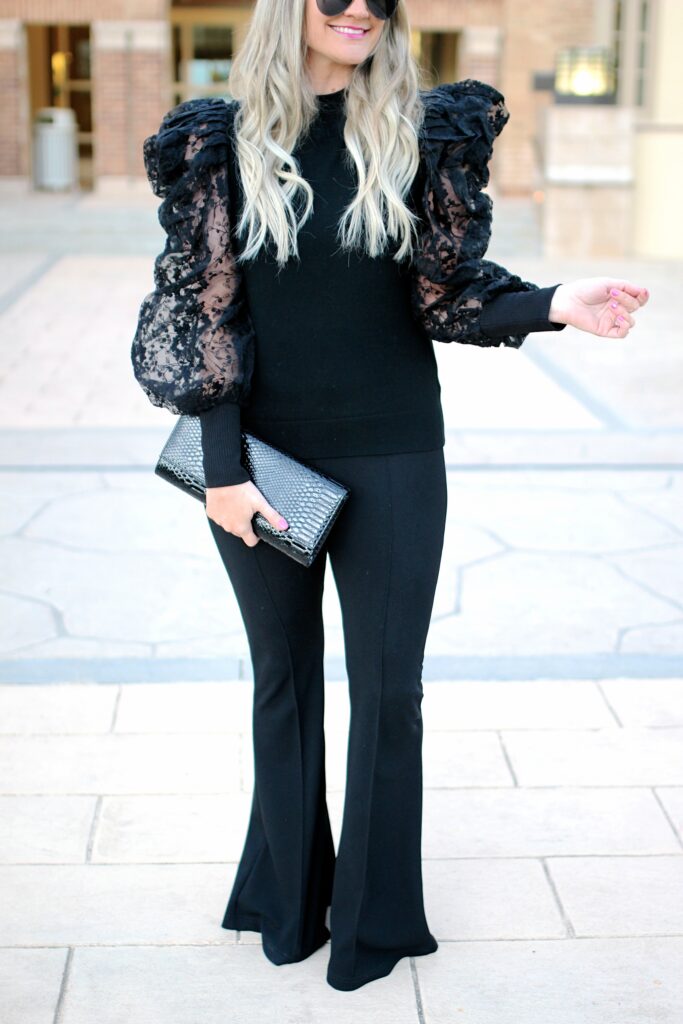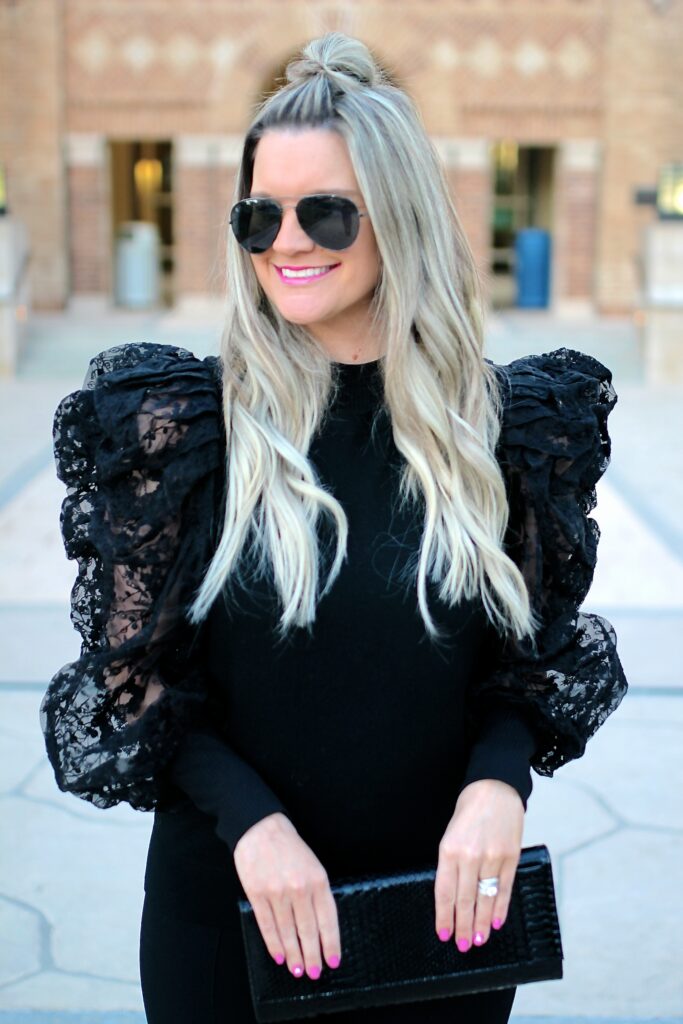 Top: Akira | Pants: old | Glasses: Rayban | Clutch: old
Sometimes you just put on an outfit and feel like "this is so me". And that's exactly how I feel about this one.
You guys know I love looks that are over-the-top and shall we say "extra". Basic black tops are not my thing, so I'm always looking for a way to add that little touch of glamour. You'd never think this top is $20 either! That's the thing about fashion; you don't have to spend a lot to look like a million bucks. It's all about the styling.
Thanks so much for reading, have a great week! -XO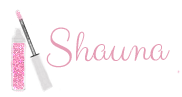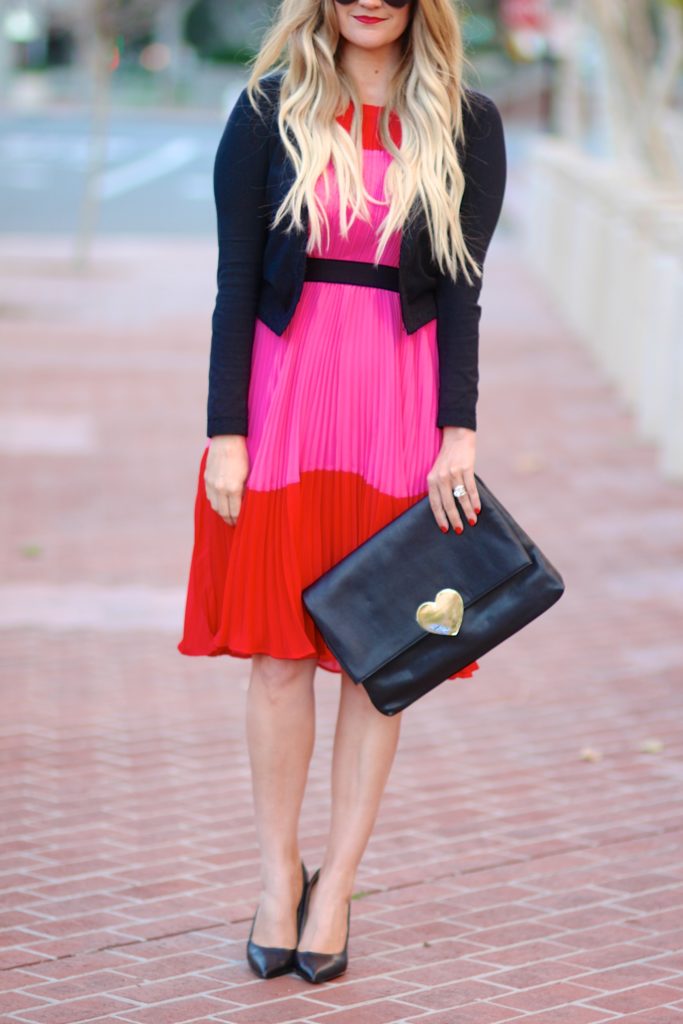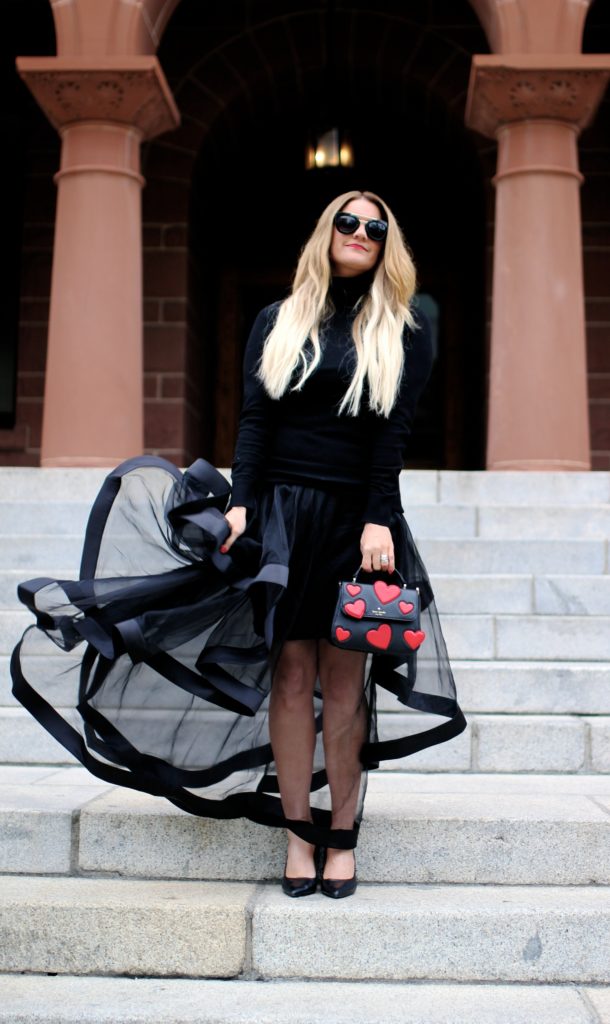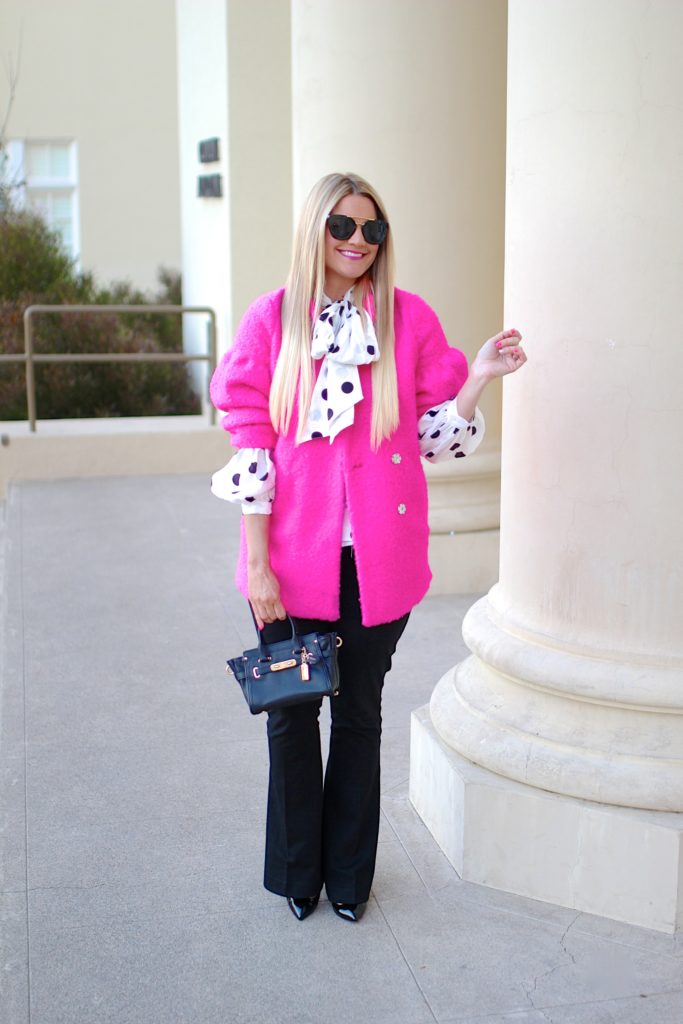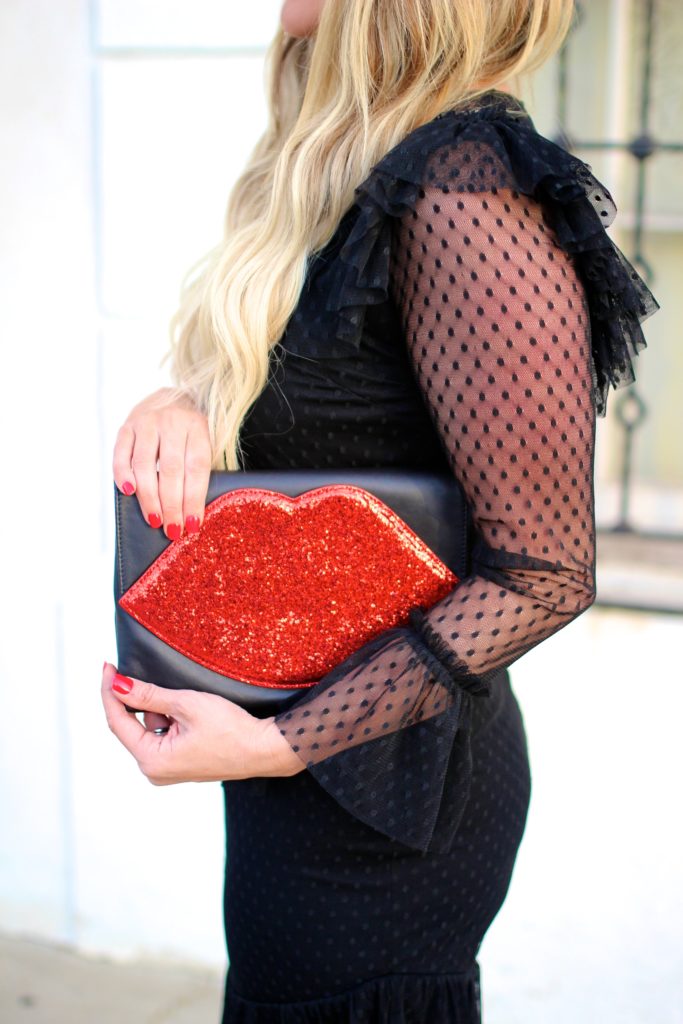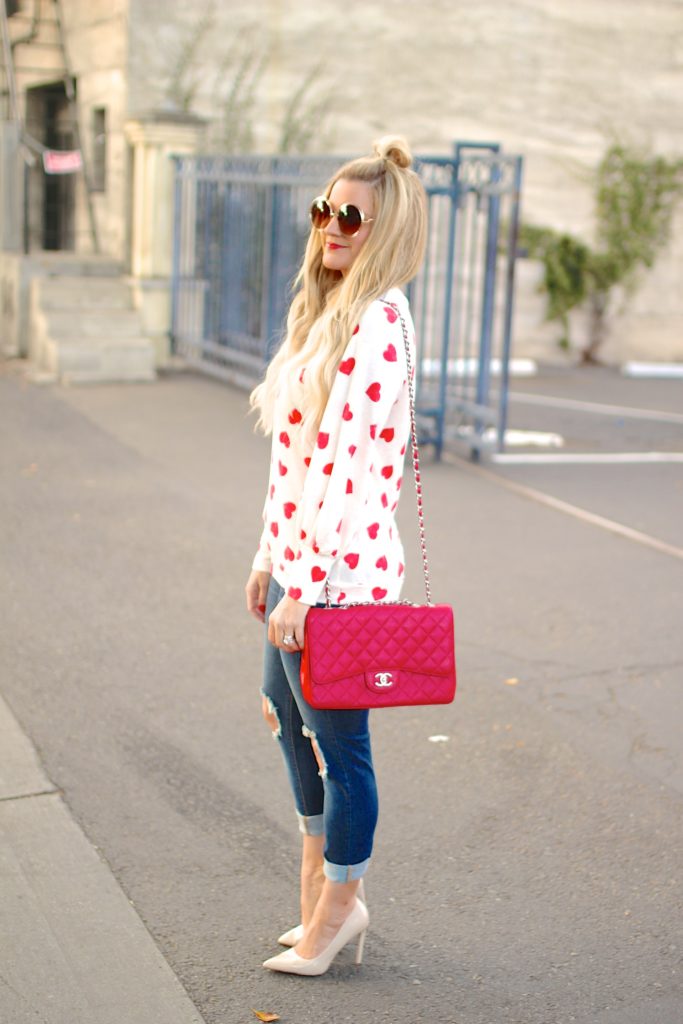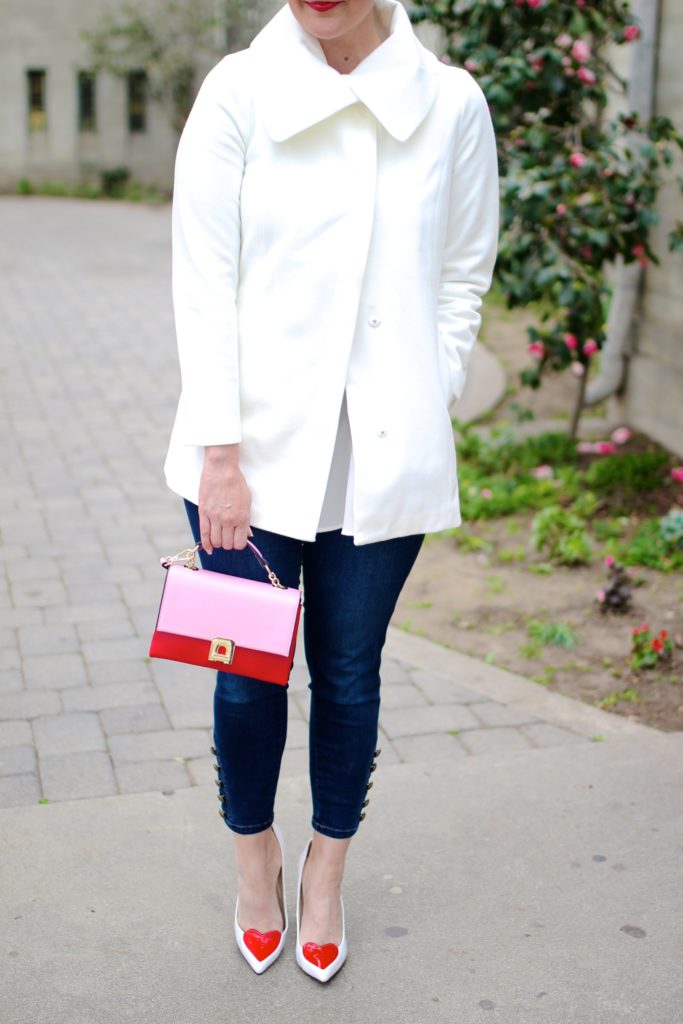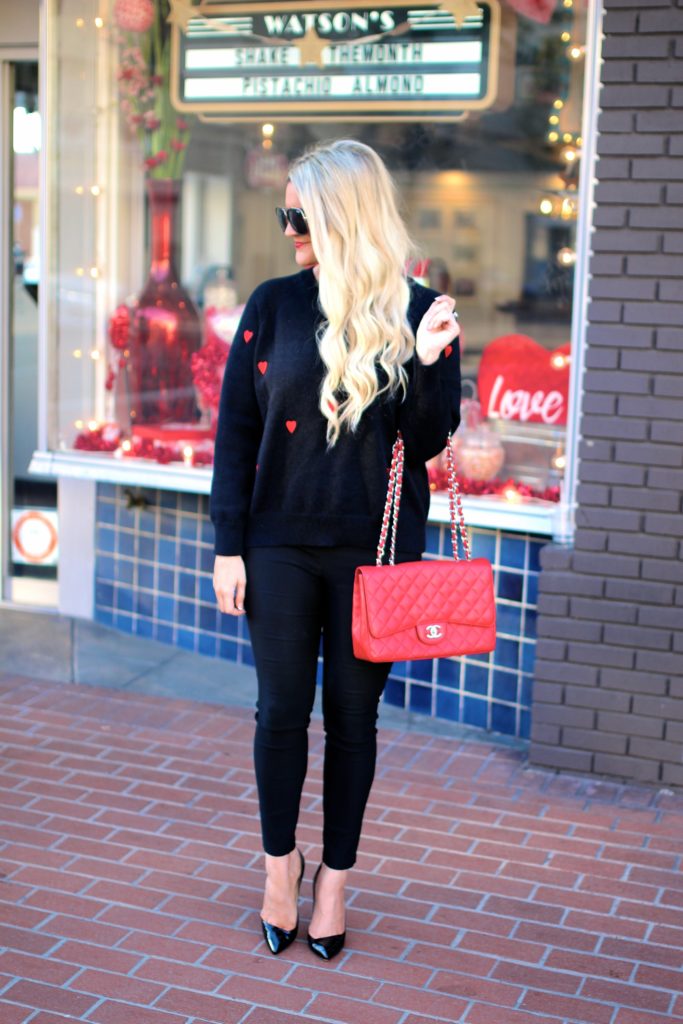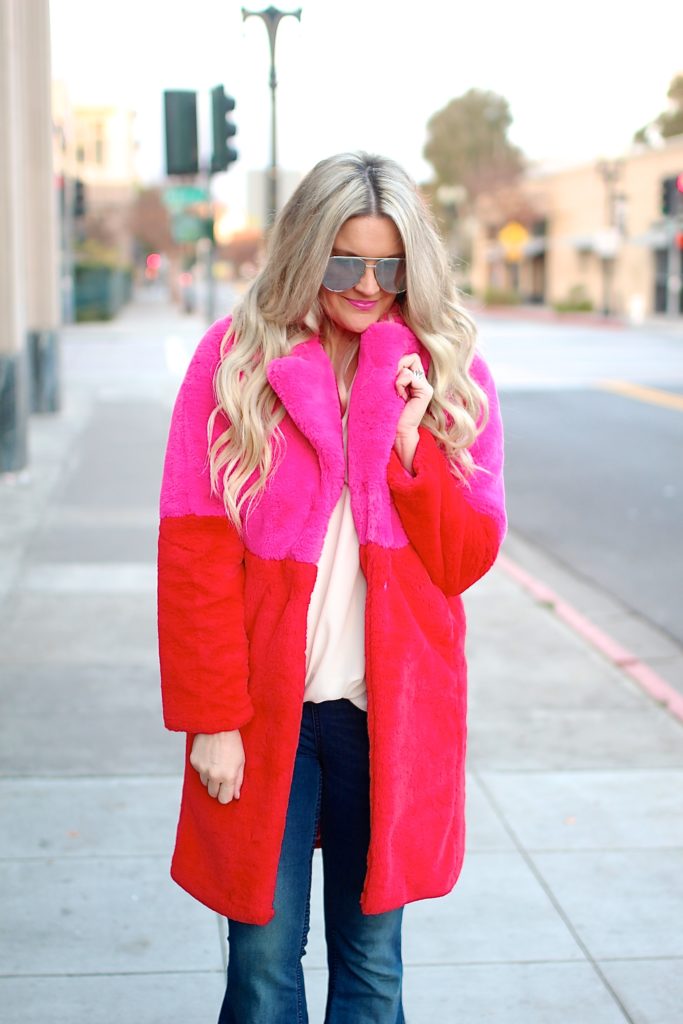 Happy almost Valentine's Day!
Whether you're spending the day with your significant other, best friend or fury friend… squeeze the ones you love little tighter! And don't forget to treat yourself too. Even if it's just an uninterrupted bubble bath with candles and a cold glass of wine. Take a little time to yourself, it's so important!
♥ ♥ XOXO ♥ ♥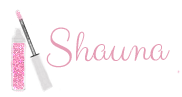 Jumpsuit: old (similar) | Cape: Atlantic-Pacific | Bag: Zara | Glasses: Quay
What's my favorite part of planning Valentine's Day? Choosing my outfit, of course! (shh, don't tell my husband!).
This year we'll be at home (see what I'm wearing here). I'll definitely miss putting together a fun and fancy look for our traditional dinner in Beverly Hills. Fingers, toes and whatever else we have to cross to get us back to normal soon. I miss going out so much…
What are your plans this year? -xo