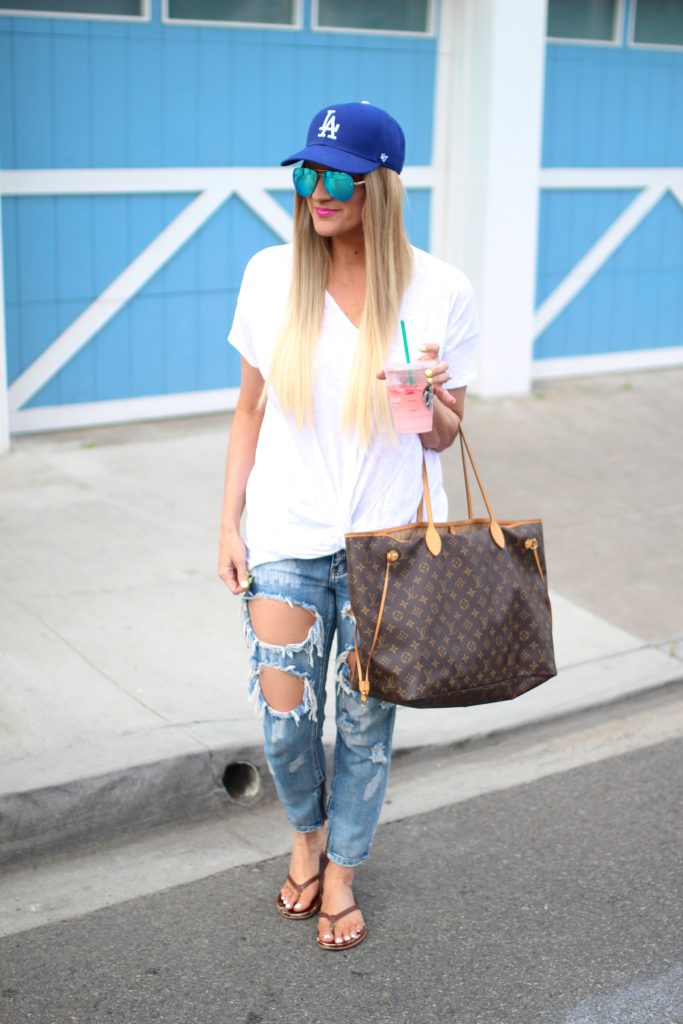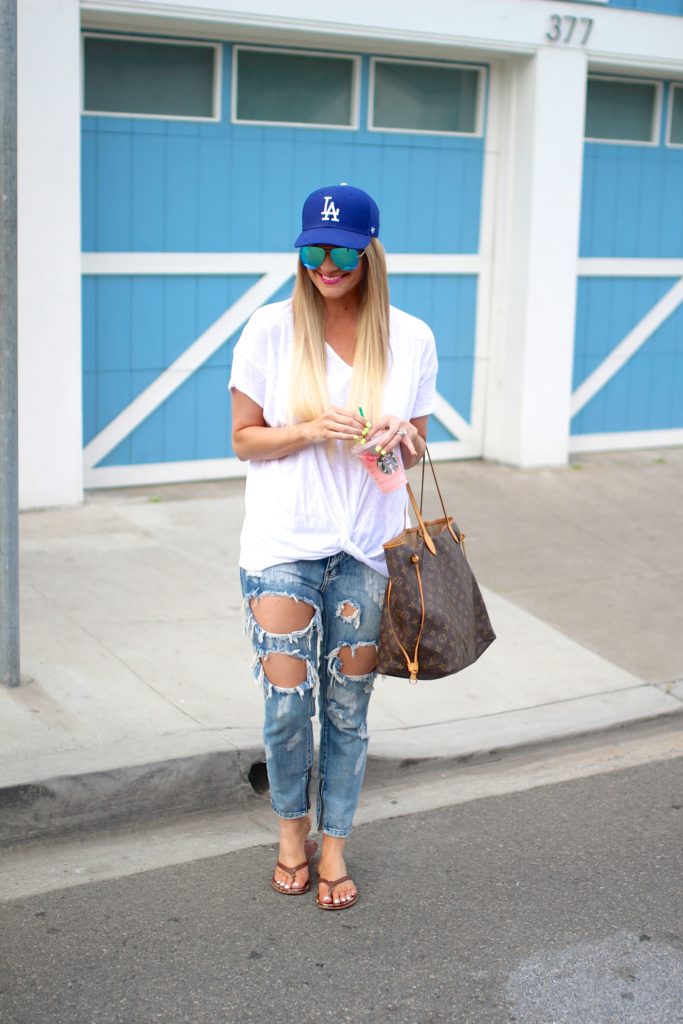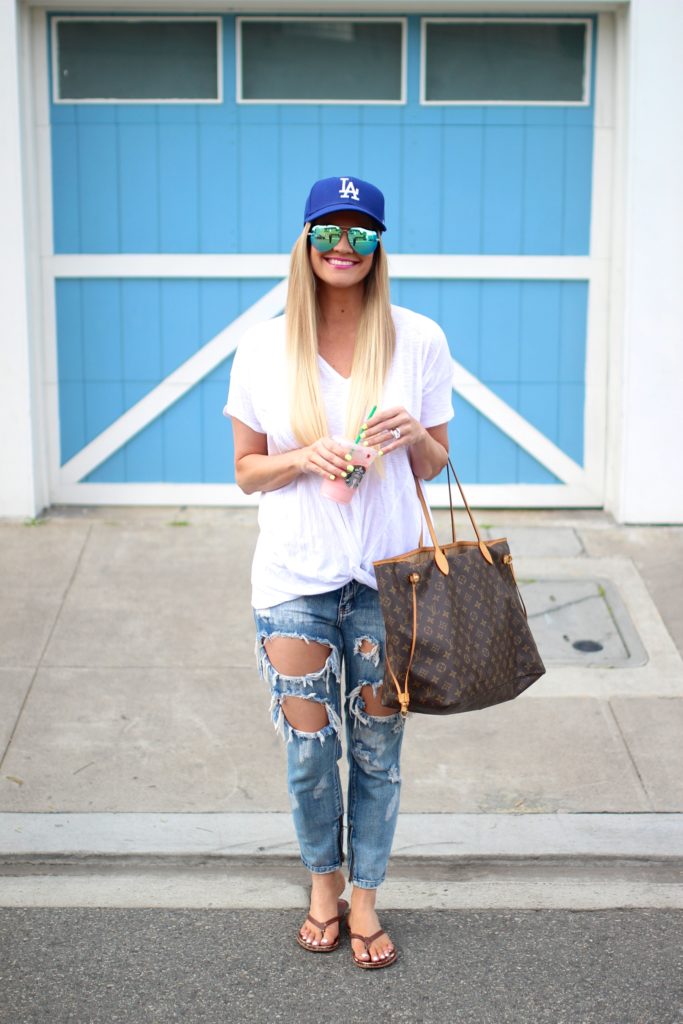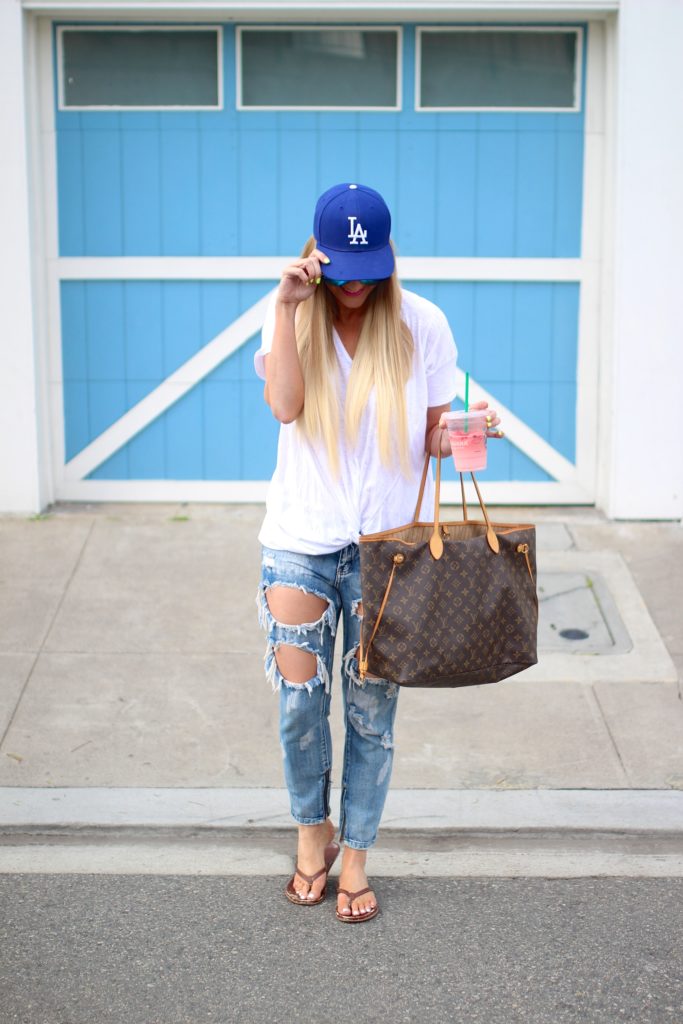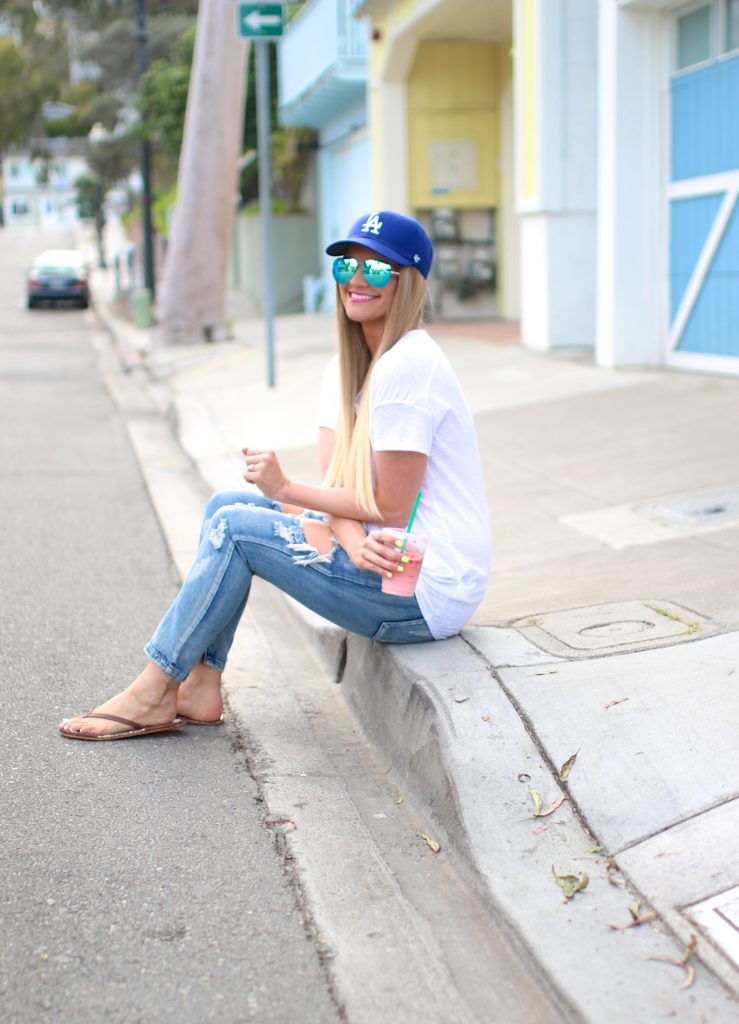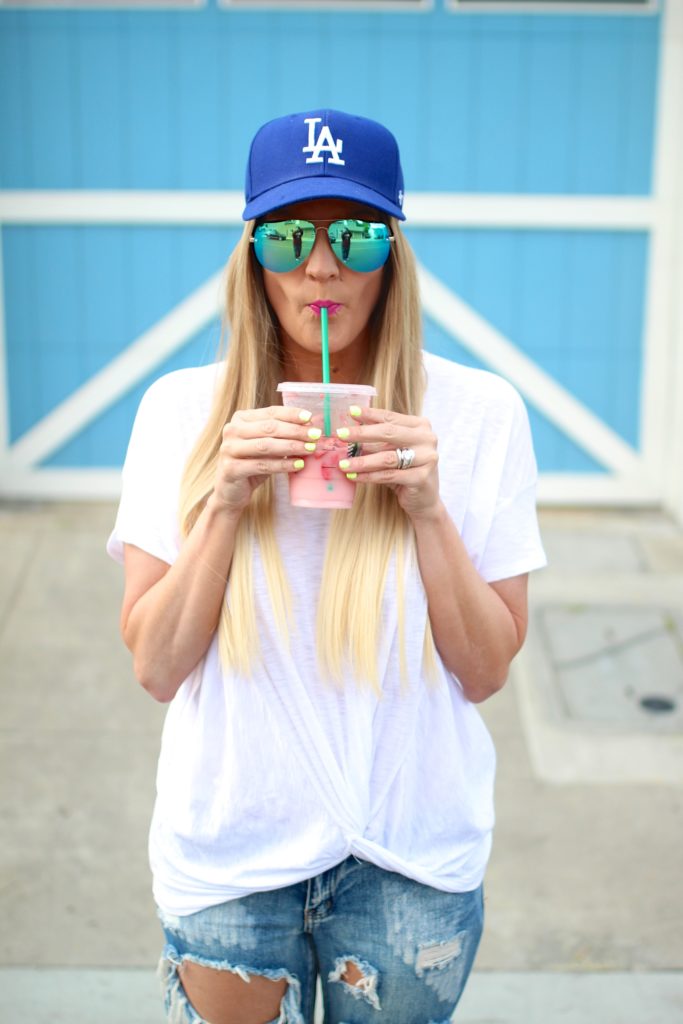 Top: Impressions | Denim: One Teaspoon (similar) | Glasses: DIFF | Tote: Louis Vuitton
I might be a married lady, but that doesn't mean I can't have a boyfriend. And by boyfriend, I mean these boyfriend jeans from One Teaspoon. I'm so in love with them!
Needless to say, these giant rips are not for the faint of heart. And also not for my Dad…who always has the same question of "Why would anyone want to spend money on jeans that already have holes in them??".
Dads. Aren't they the cutest? 🙂
Have a great weekend guys! I appreciate you all so much!!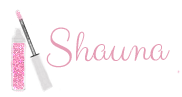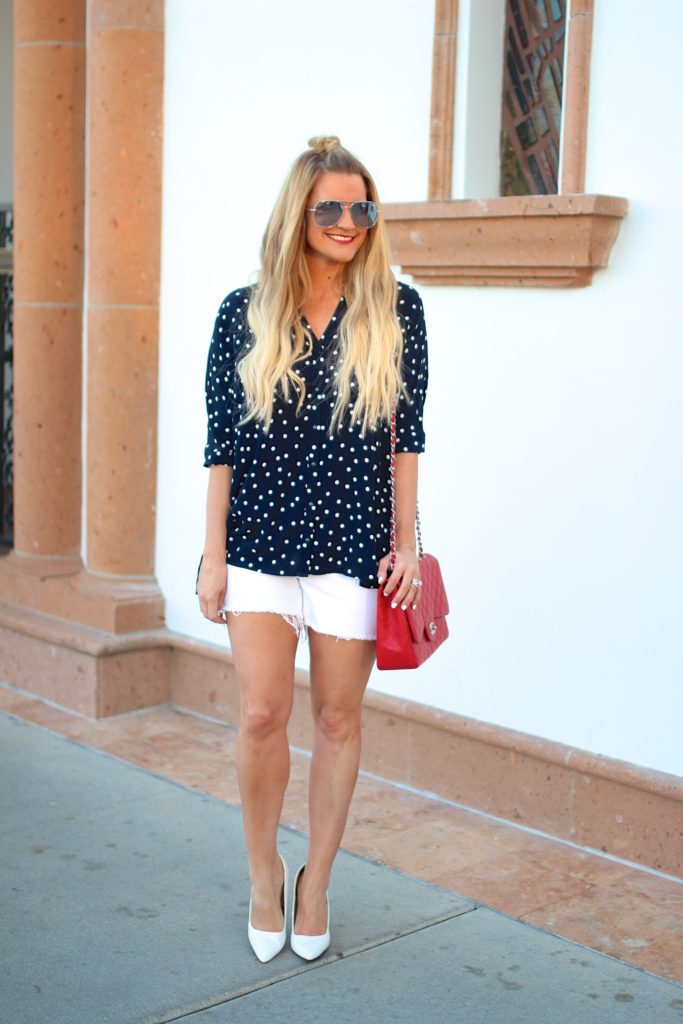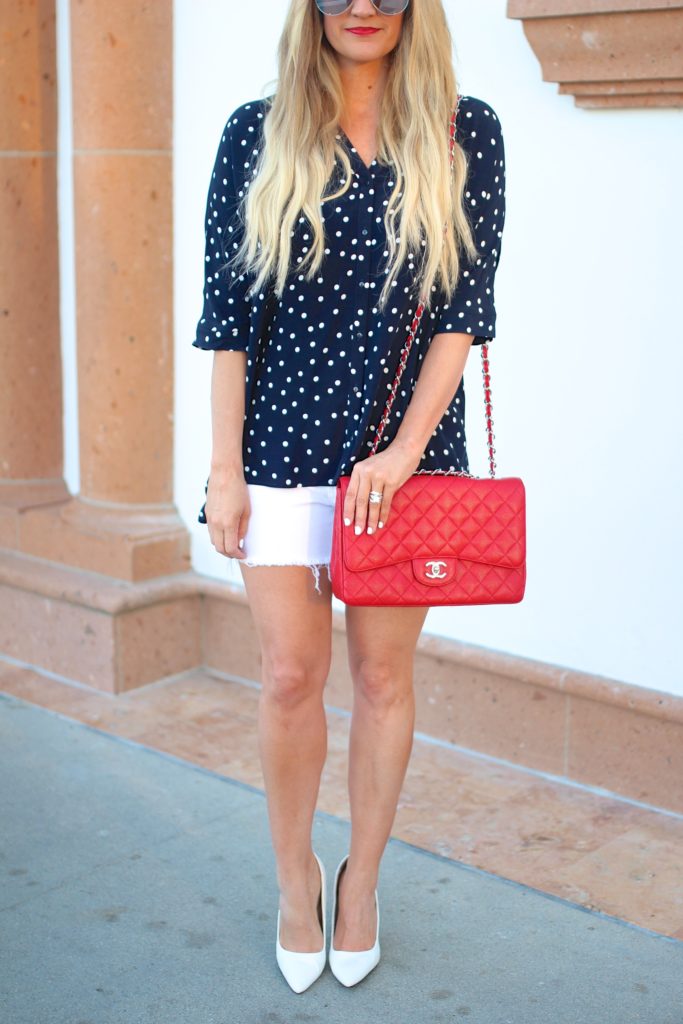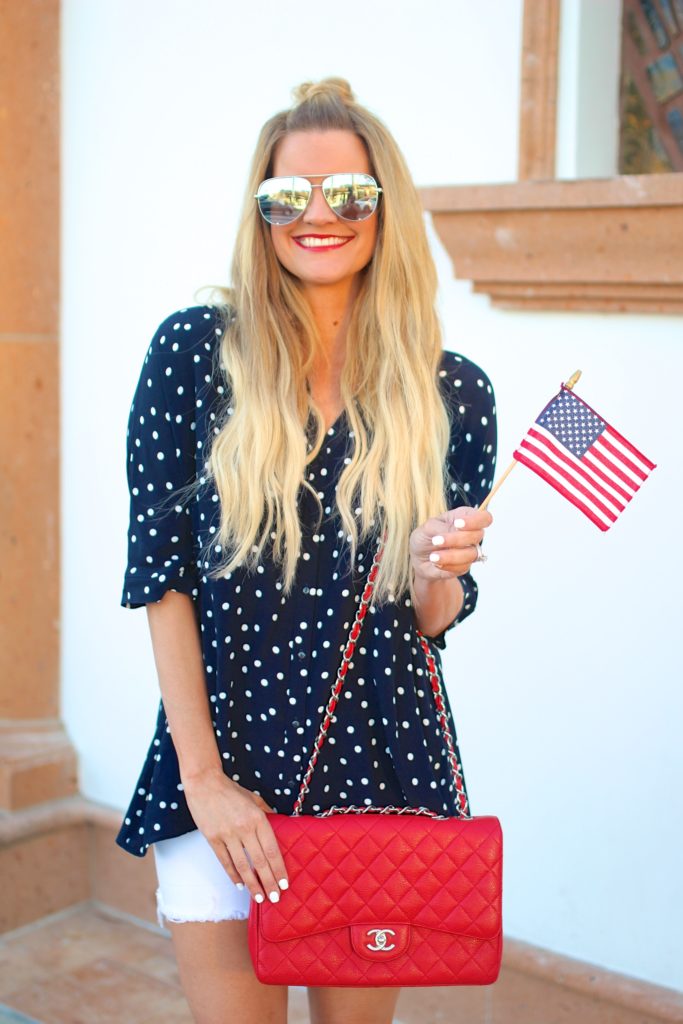 Top: Zara | Shorts: a.n.a | Heels: Steve Madden | Glasses: Quay 
This summer, I'm here for the polka dots.
I want them on everything and I want them all in my closet. Perhaps it's the retro vibes or maybe it's the fact that they make me feel like a young kid again….whatever the case may be, they are CHIC, CHIC, CHIC!
Happy Memorial Day to you all! Grateful for the service men and women who gave everything to protect the land we love. 
THANK YOU!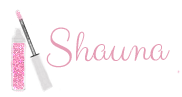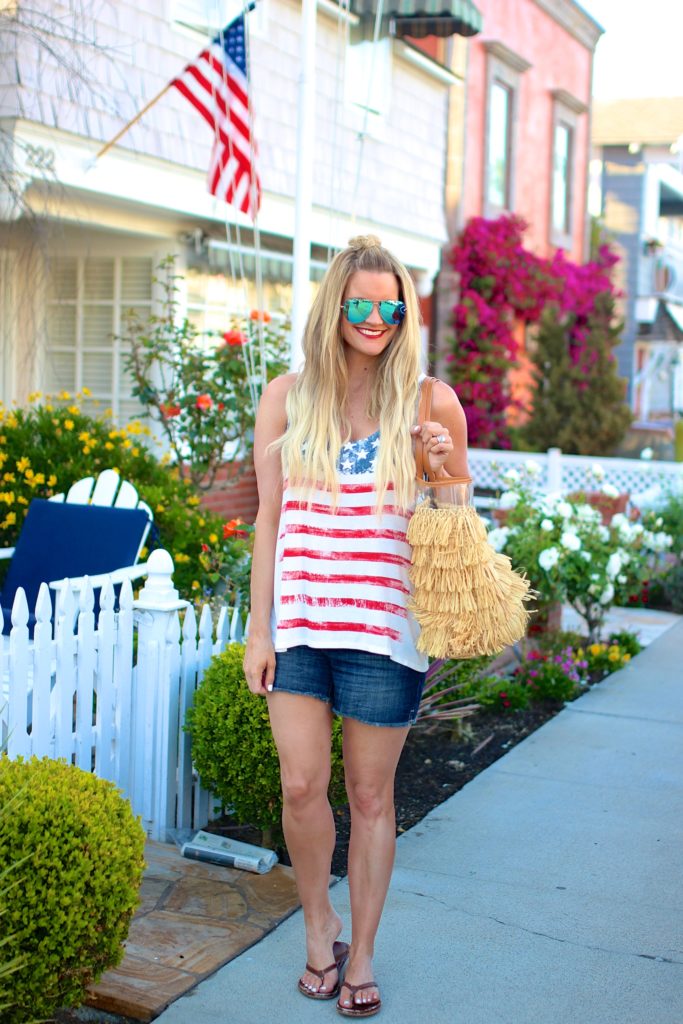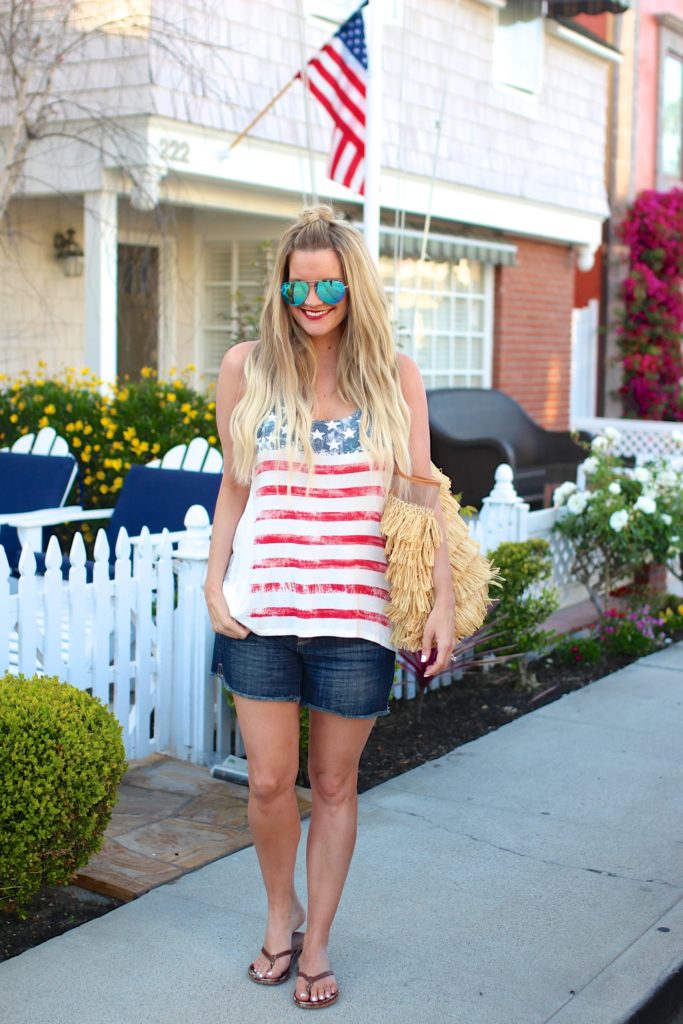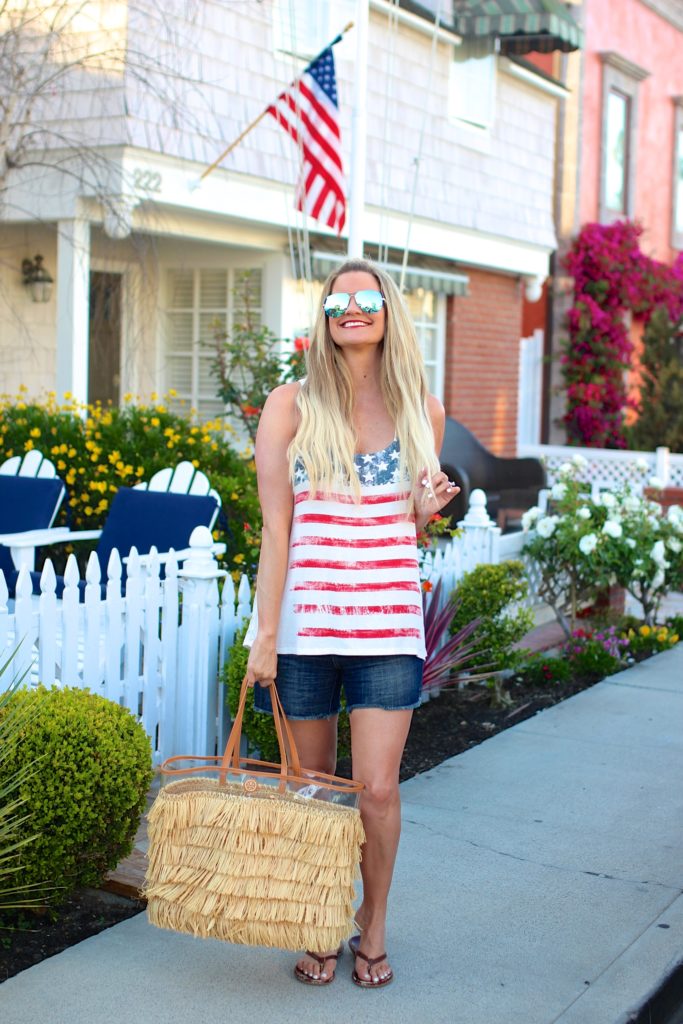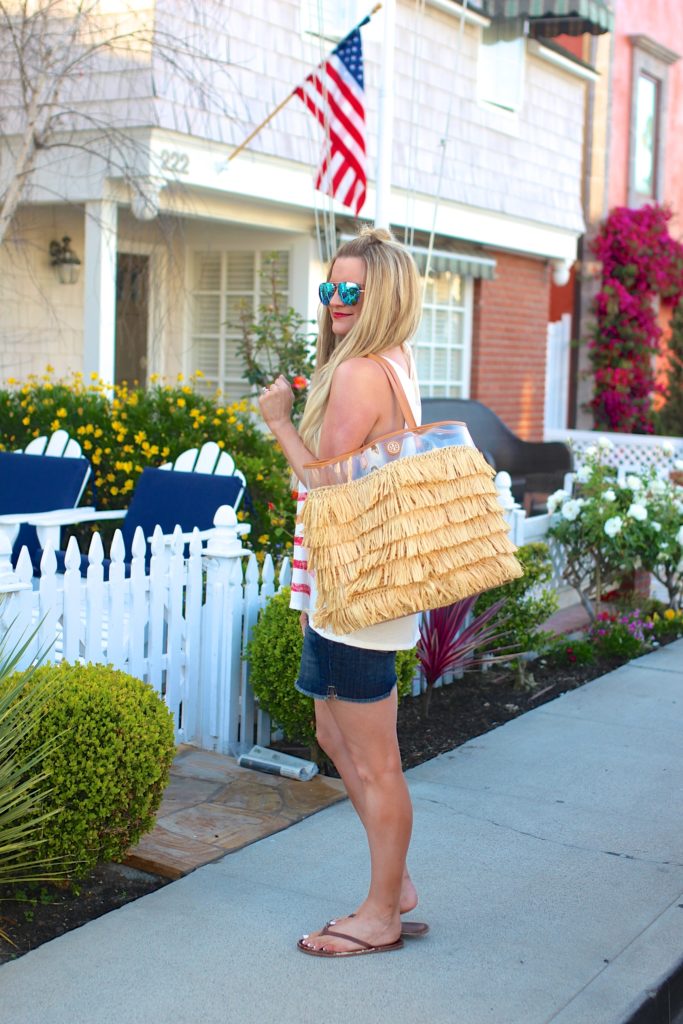 Tank: Forever Lily | Shorts: old (similar) | Beach Bag: Tory Burch | Sunnies: DIFF
If you're looking for me this Memorial Weekend, you will most definitely find me at the beach! It's supposed to be gorgeous here, so we've got a bike ride on the boardwalk planned …AND… I get to see one of my very favorite Bloggers – Rachel from A Blonde's Moment. Love it when her & her husband come to visit! 
Wishing you all a safe & happy holiday weekend! ♥♥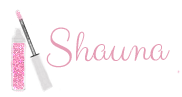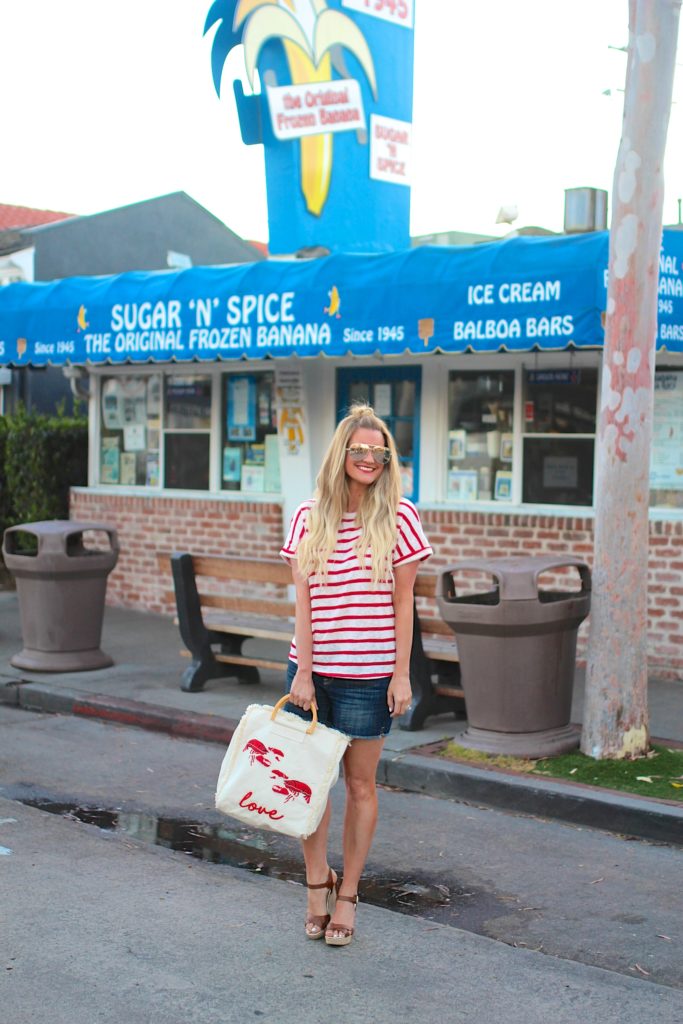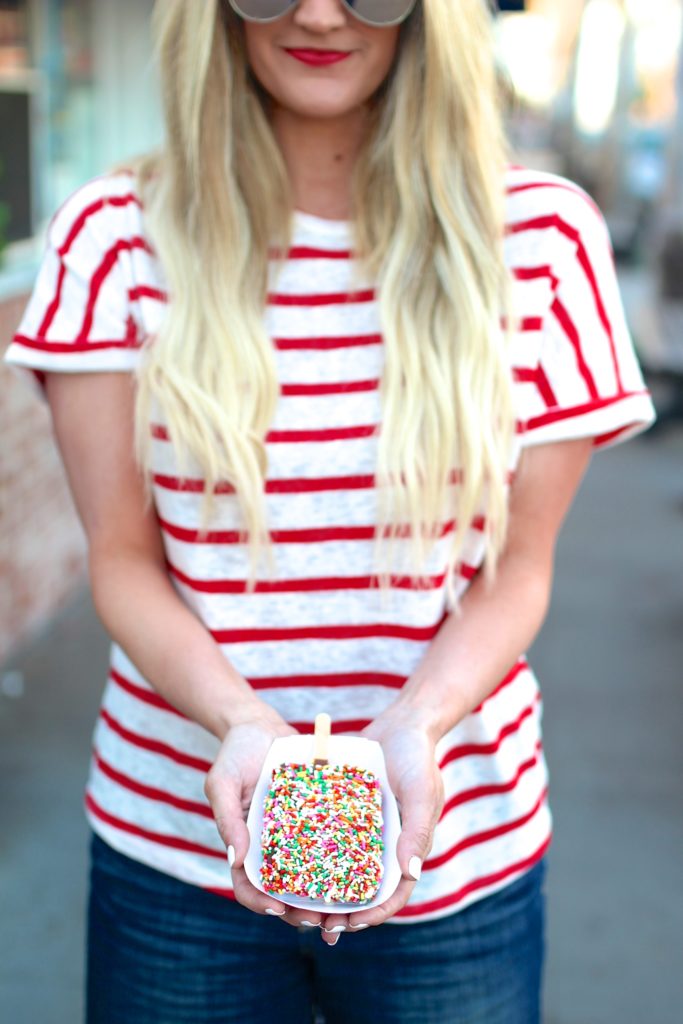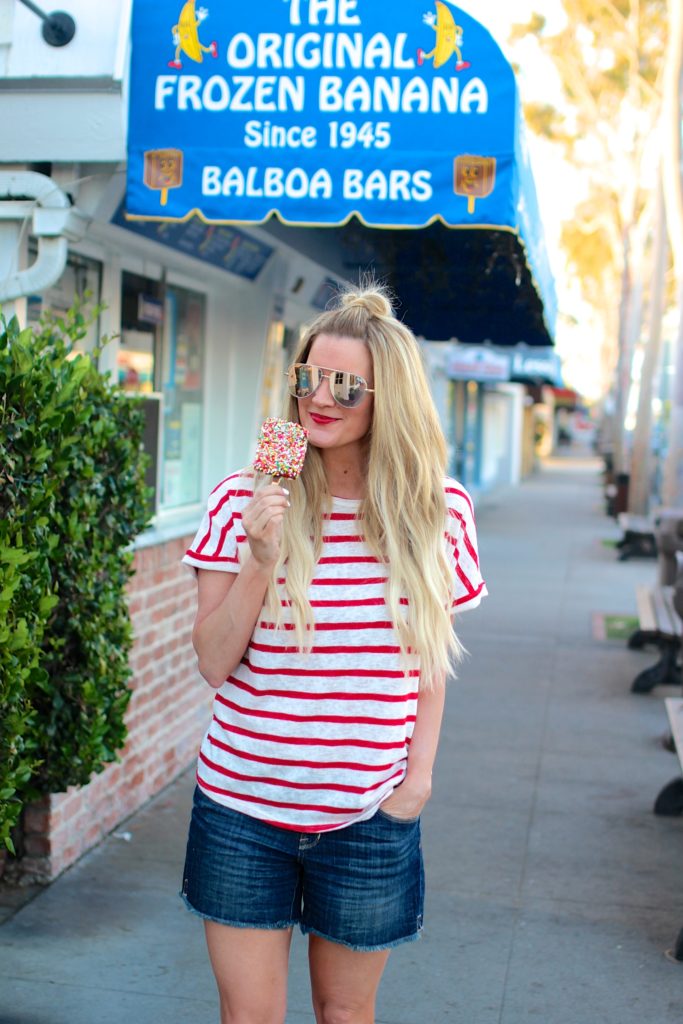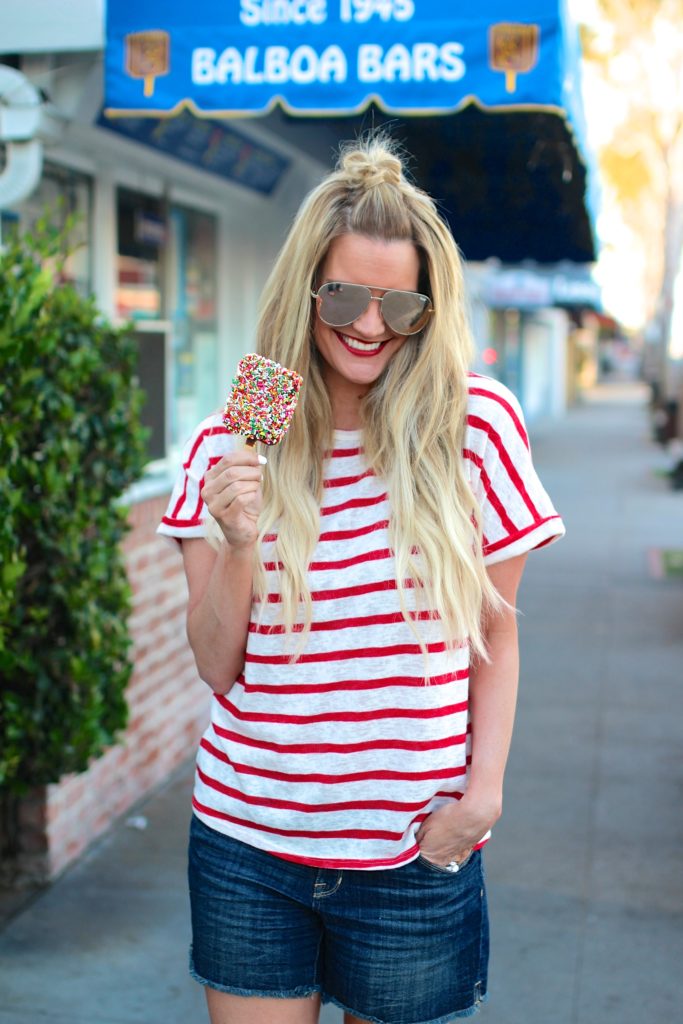 Top: Vici | Shorts: old (similar) | Wedges: old | Bag: Topshop | Glasses: Quay
With Memorial Weekend coming up in just a few short days, the unofficial start to summer begins and I am so totally here for it! And what screams summer more than fun stripes and of course, a trip to the ice-cream shop?! 🙂
My sister's wedding was Saturday and it was the most beautiful day filled with so much love! I'll be doing a full post once the professional photos come back, but until then I'll try to post a few snaps on Instagram here. I can't believe that in 2 years, 2 sisters got married…and now we are officially done. Feels a little weird, since it's been wedding madness for what seems like forever! Thank you for following along on this journey with me & my family, it's been so much fun sharing it with you all! -XOXO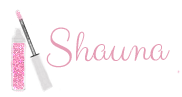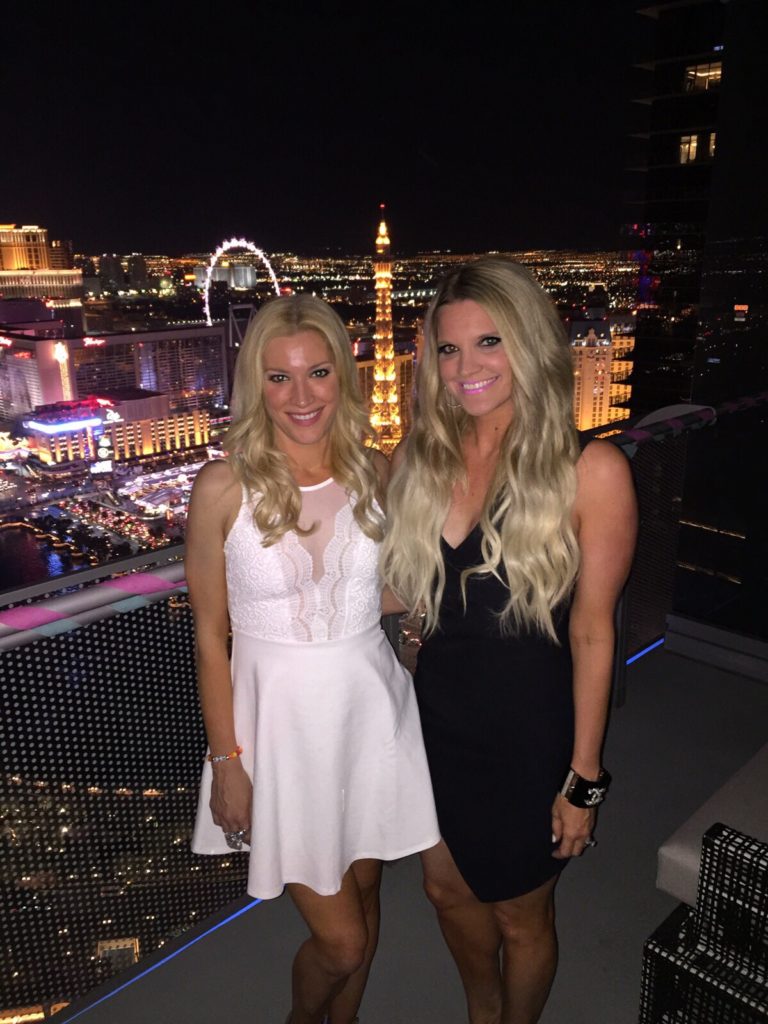 Dear Kristen,
Today the roles get reversed. It was nearly 8 years ago that I put on the white dress, and you stood next to me as I married Peter. But today? Today is all about you. You get to step into your beautiful dress in just a few hours, and then before you know it you'll be holding Dad's arm, walking towards your Groom. Nothing can prepare you for that amazing moment. For the start of it all.
Today is going to fly by. A string of little moments and lots of emotions. And when the day is done, you will go to sleep as a WIFE. As Corey's wife. You'll be married to your best friend. And your whole lives will be ahead of you. Years full of adventure and happiness. Good times and hard times. Learning and growing. And loving…more than anything…loving.
Nobody ever said marriage was easy, but without a doubt it's the most beautiful, amazing and rewarding thing. And I'm so beyond excited that today you get to start your marriage journey with Corey. 
I love you SO much, and can't even begin to tell you how happy I am to share this day with you, as your Maid of Honor. I can't wait to celebrate you all weekend long!!
Cheers to the start of Happily Ever Forever!
Love always,
 Shauna,
Your Big Sister ♥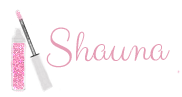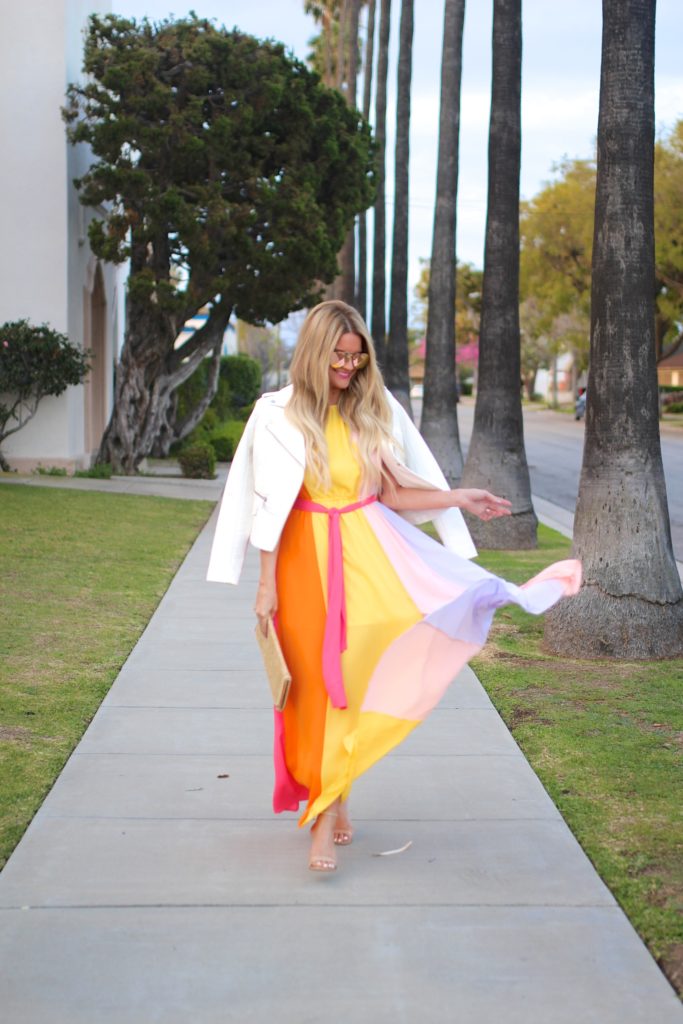 Moto: NY&Co | Dress: NY&Co | Heels: Steve Madden | Glasses: Quay | Clutch: old (similar)
Woohoo it's Friday Eve! Hope you all have the best weekend ahead, and thanks so much for stopping by!
Happy Mother's Day to all the Mom's of children…2 legged and 4! 🙂 XO