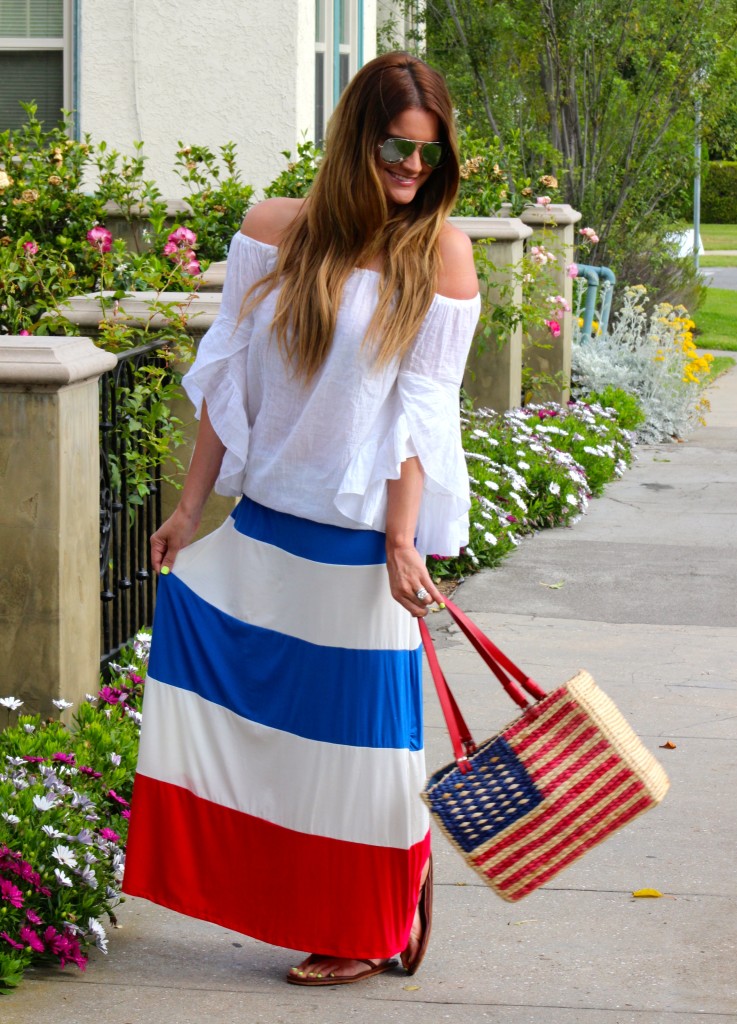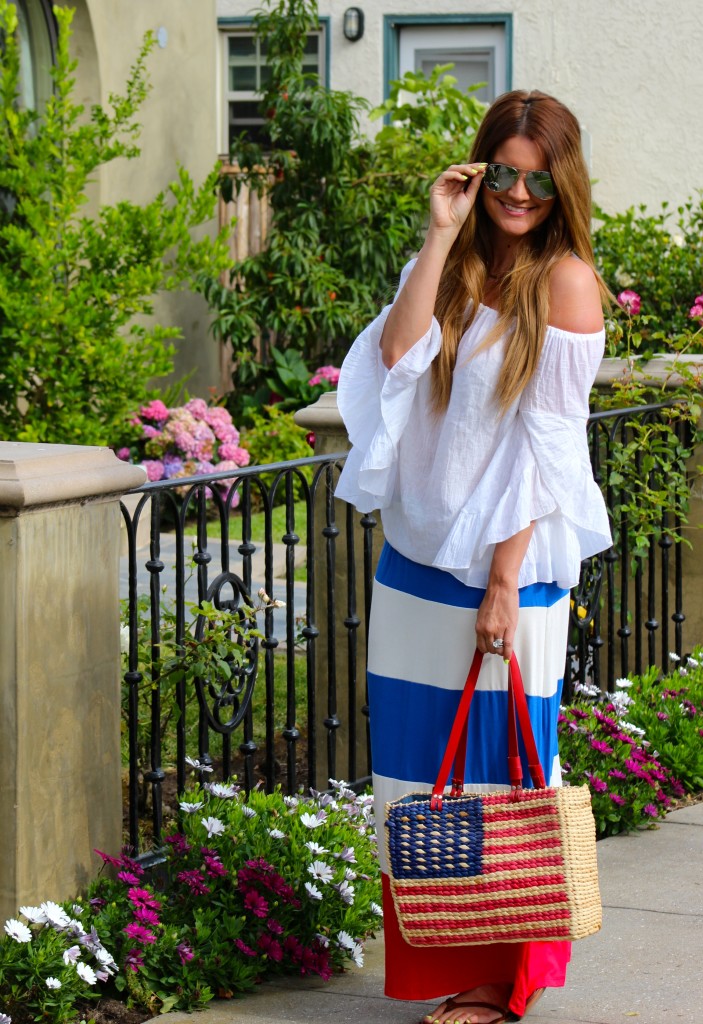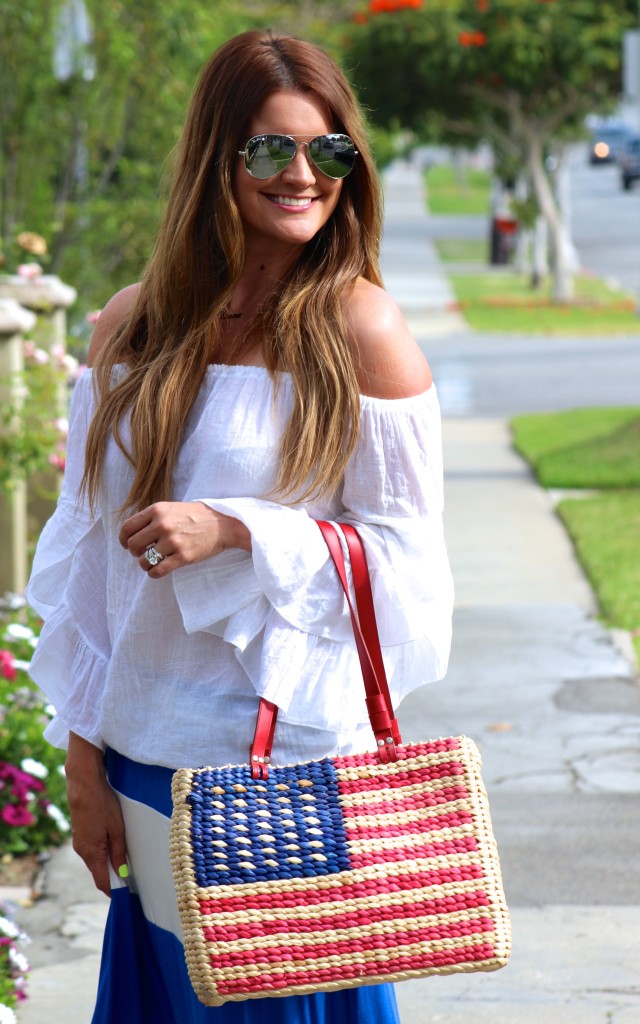 Top: Hot Miami Styles
(

similar

)
| Skirt:
Trendy Wendy'z Boutique
| Bag: Etsy | Necklace:
Jennifer Zeuner
| Glasses:
Ray-Ban
You know I'm a girl all about the red, white & blue…
Thanks for reading! Have a wonderful week! 
♥
♥
♥
♥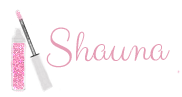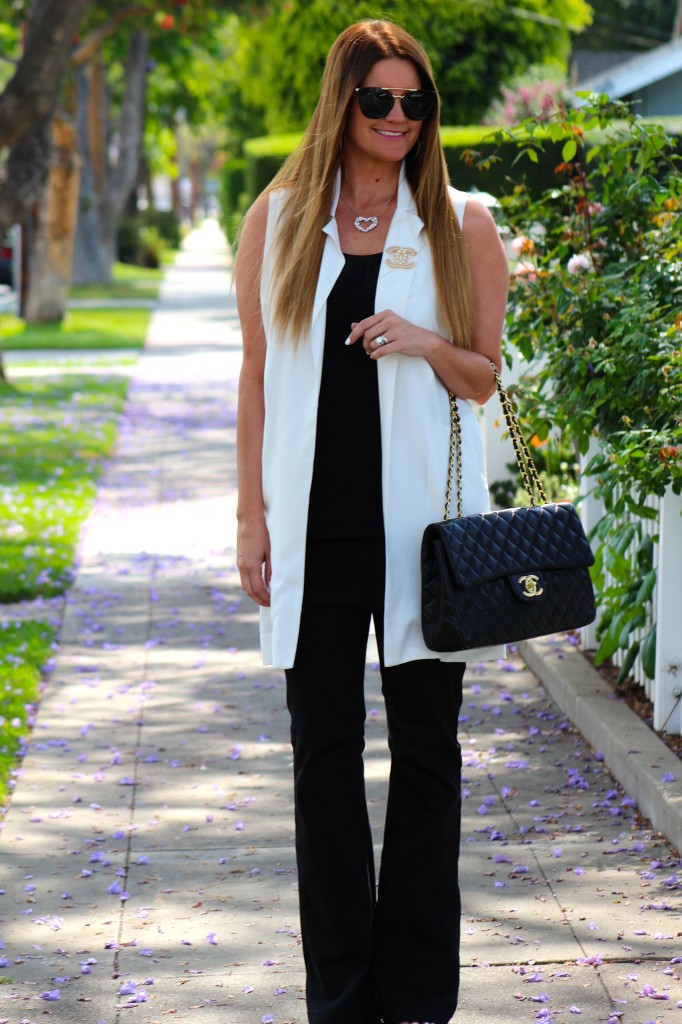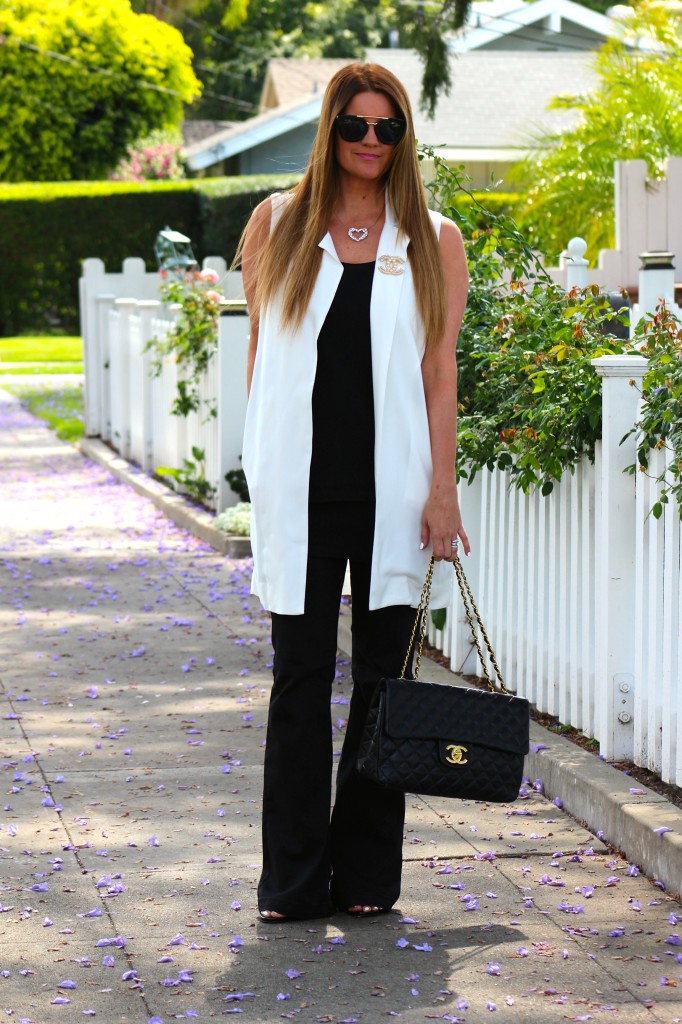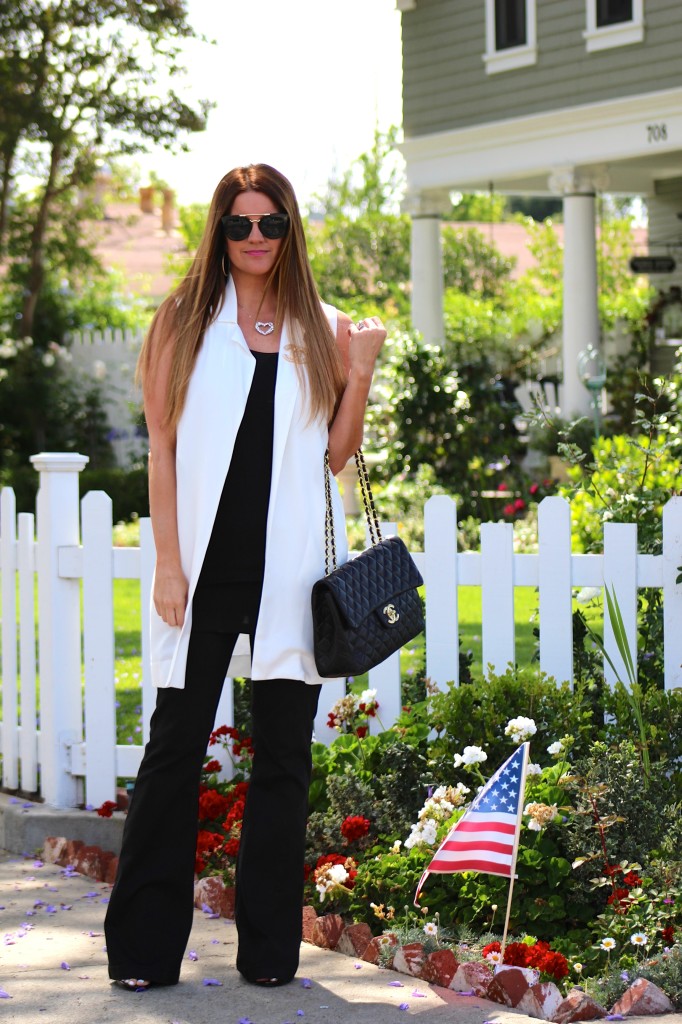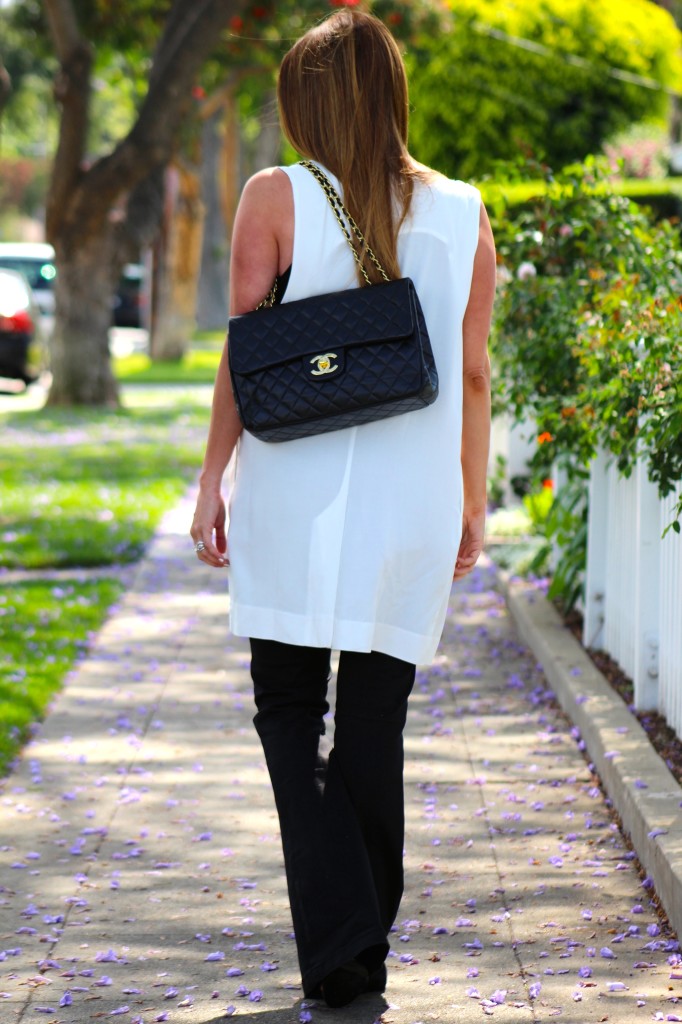 Vest:
Forever 21 |
Blouse:
Eileen Fisher
| Pants: Rachel Zoe | Necklace: Swarovski | Glasses:
Prada
| Pin: Chanel | Bag: Chanel    
It's one of the most tried-and-true color combinations, and also one of my favorites. I remember being a kid and when asked what my favorite color was, I would always answer "black and white". That would lead to strange looks from adults and other kids too ( "You should say pink! or purple!"). Even back then, I knew that I was simply smitten with those colors. All these years later, the same holds true. Glad that some things never change 🙂
  xo-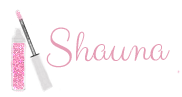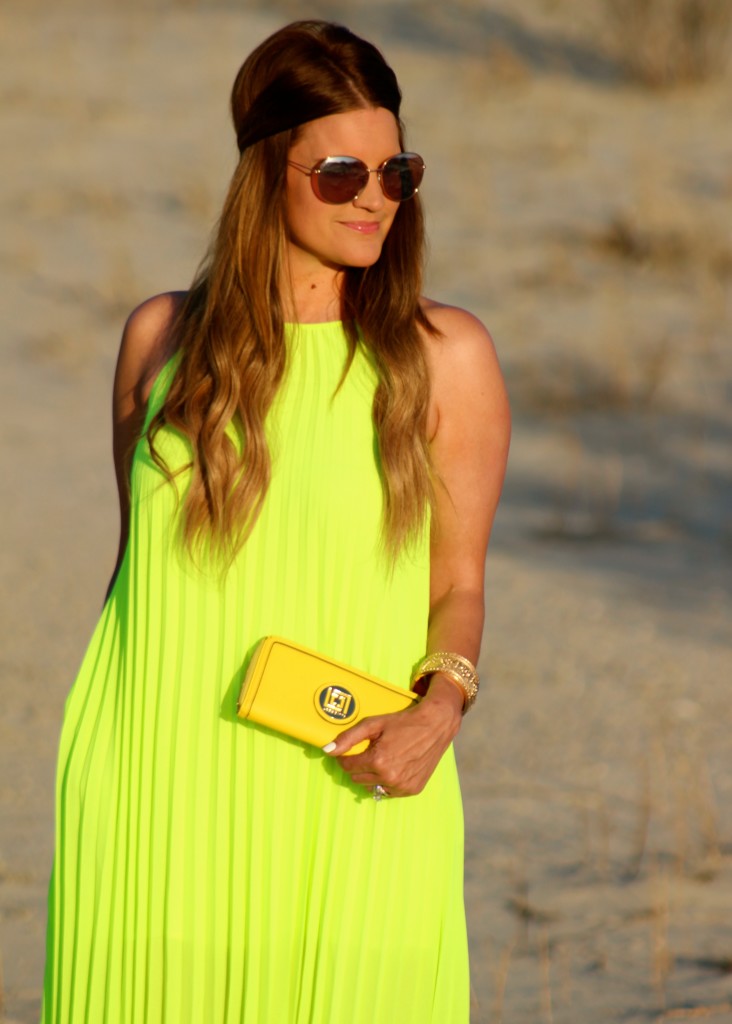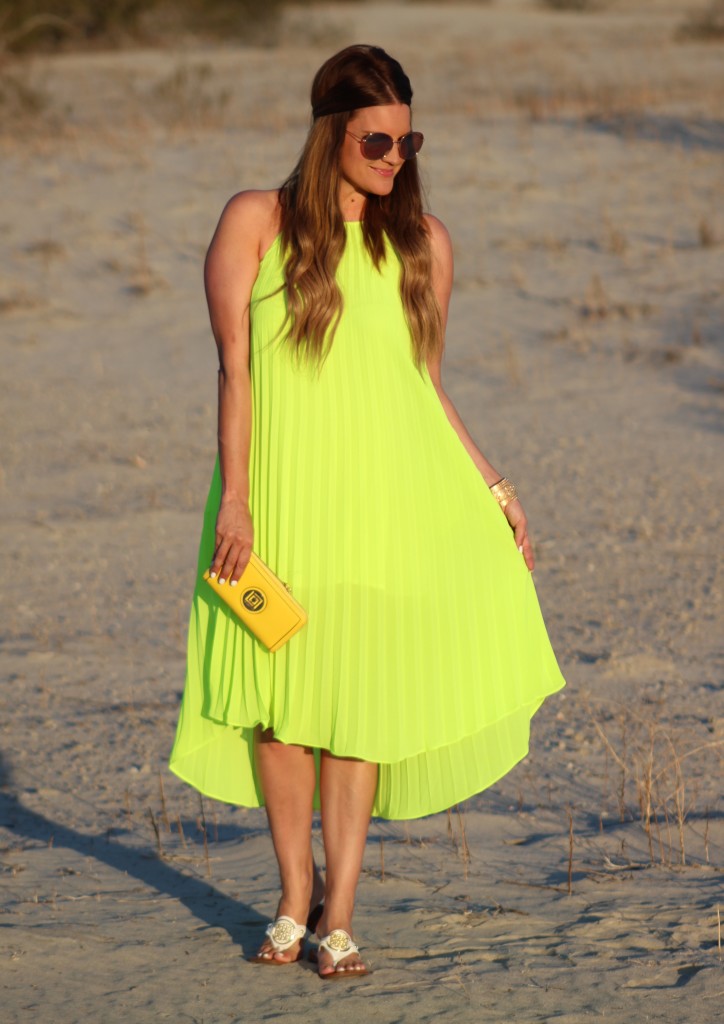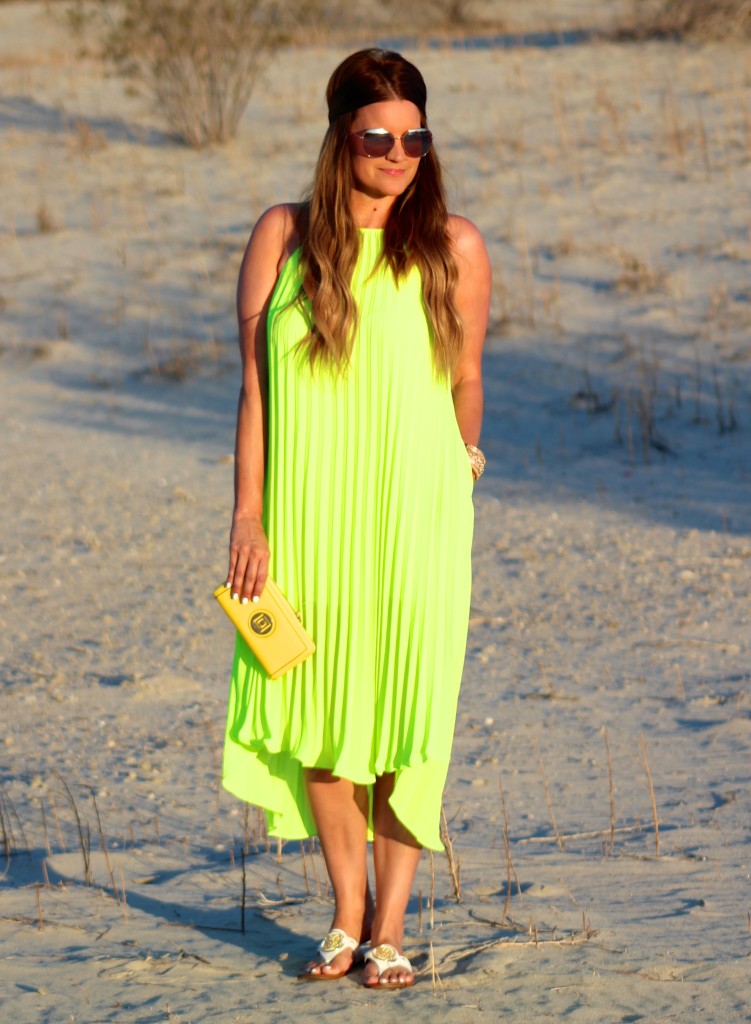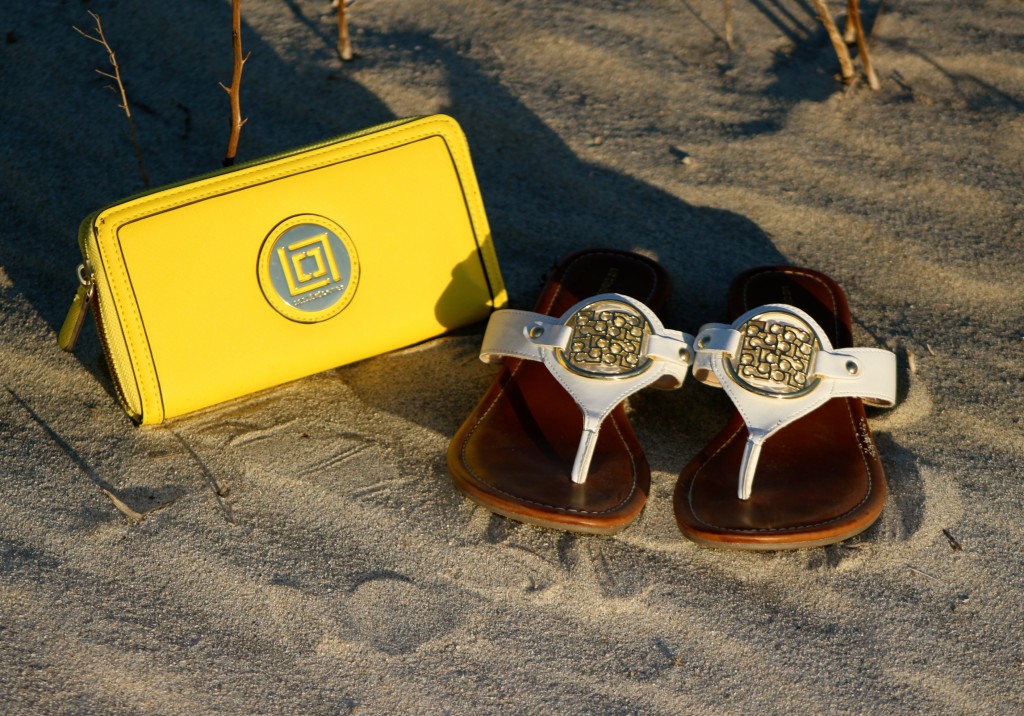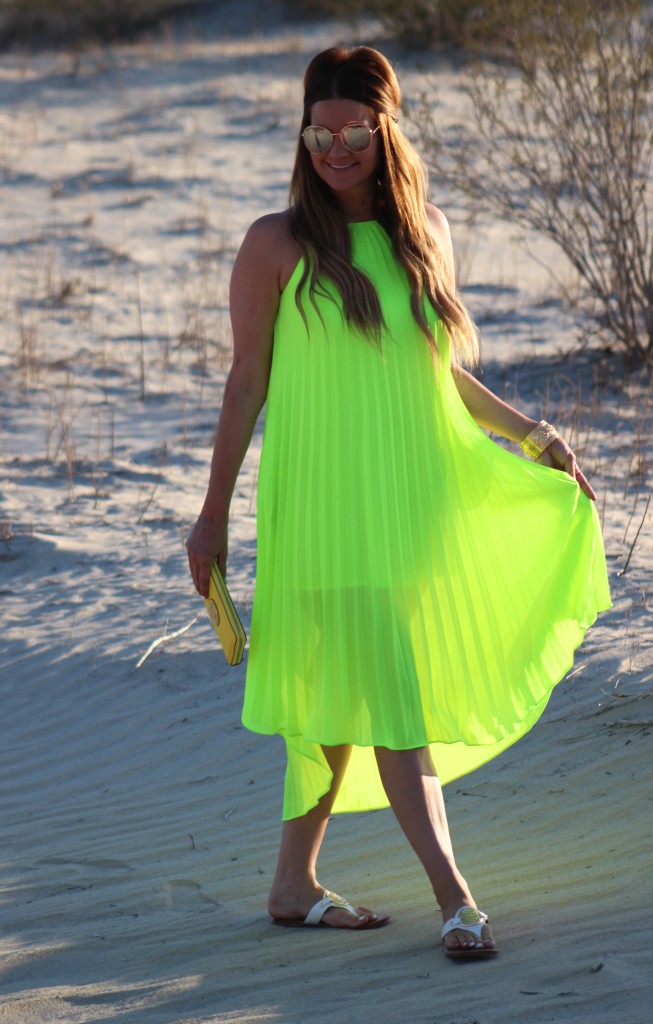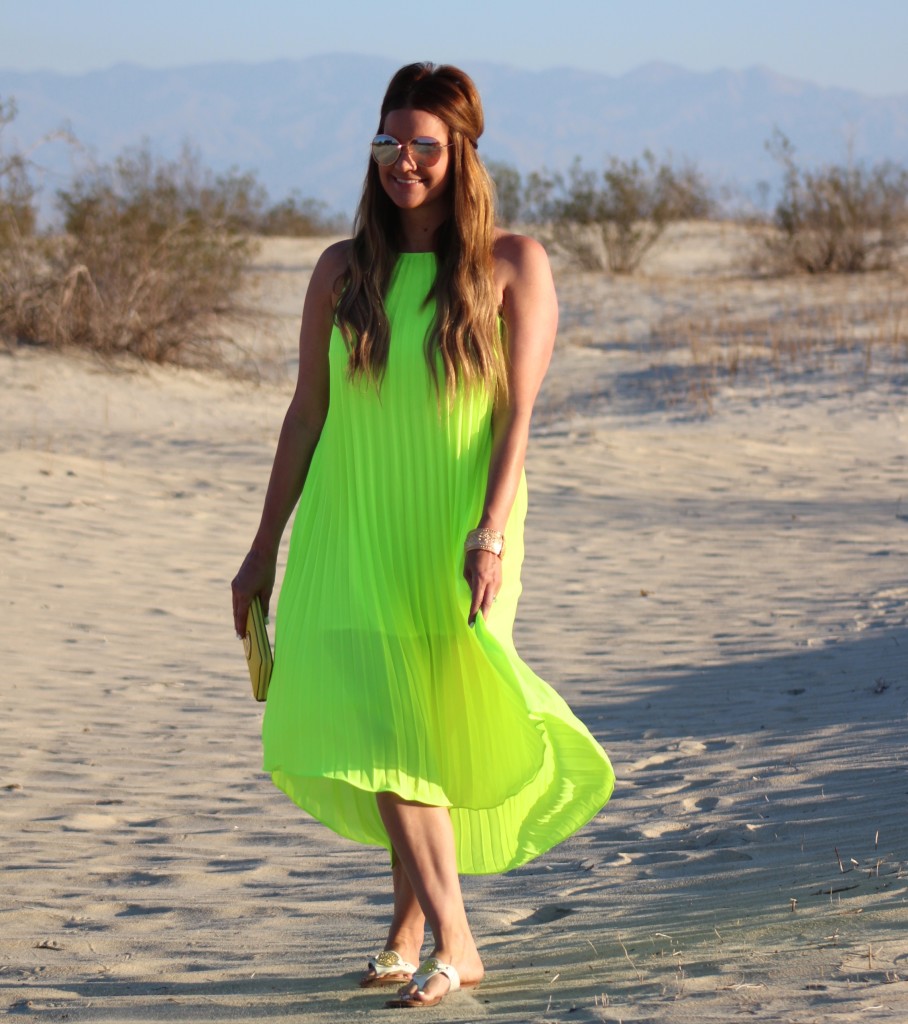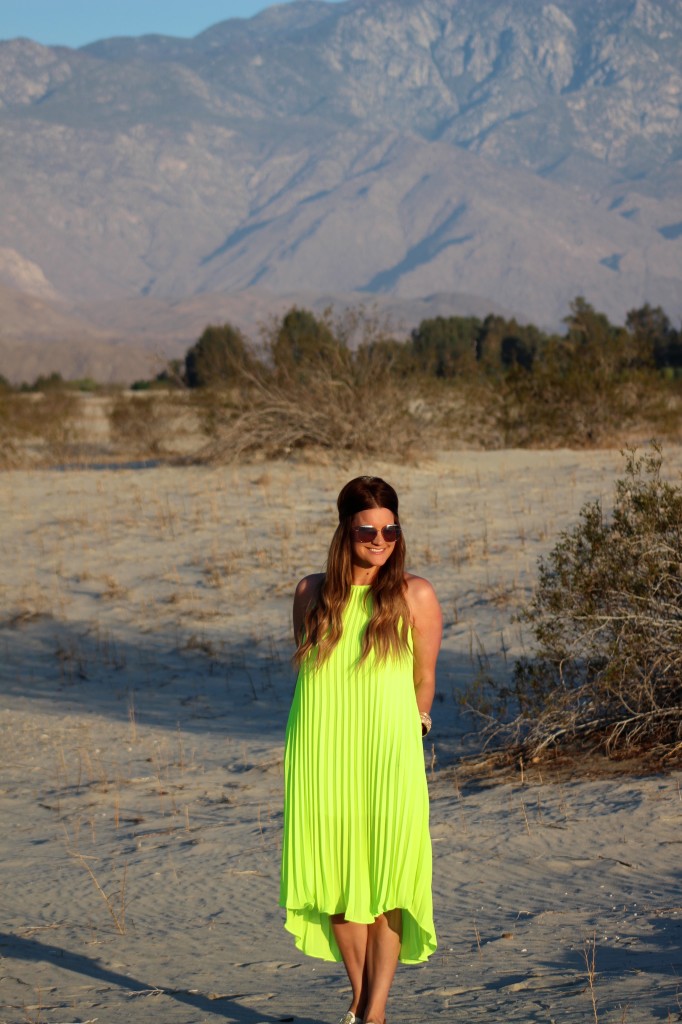 Dress:
Line & Dot
 | Sandals:
Liz Claiborne
 | Clutch |
Liz Claiborne
| Bracelet:
similar
| Glasses: old    
I scored this Line & Dot maxi during the infamous Shopbop Friends & Family sale a few months back. I had actually been eyeing it alllll last summer but decided against buying it. Big mistake on my conscience! I spent months in the fall looking for it everywhere on sale, but sadly to no avail. So I was super happy to see it back in stock and there was NO way I was going to pass it up again! Does it not just scream "HELLO SUMMER, I'M READY FOR YA?!"
Have a great week! Thanks for reading!! -xx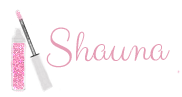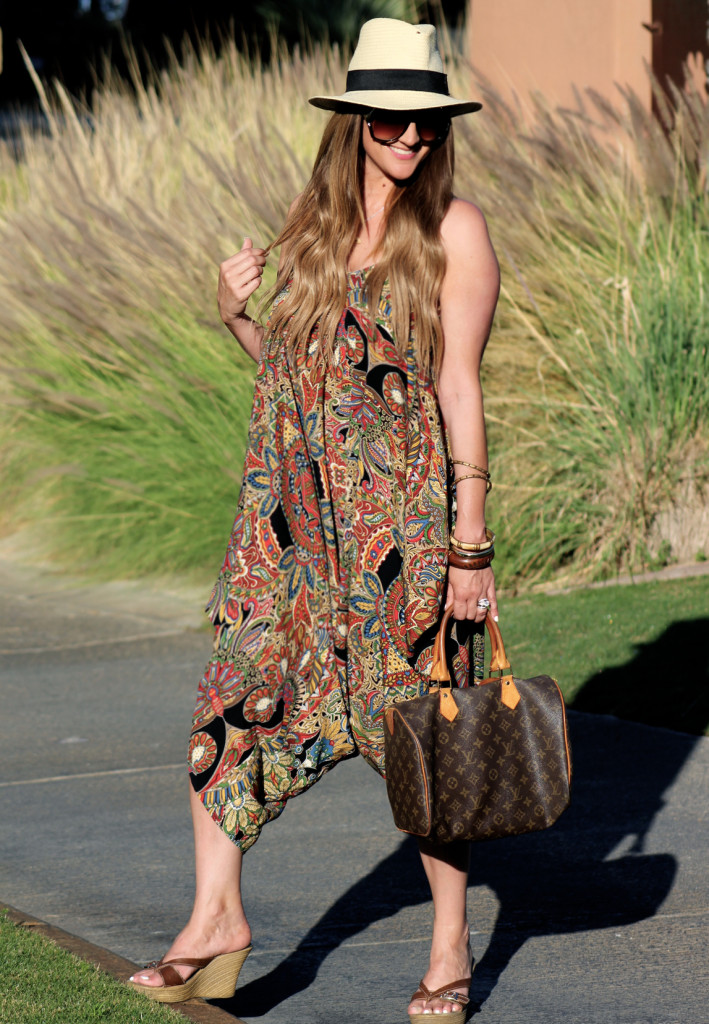 Harem Jumpsuit: Love Culture (
similar

,

similar
) | Wedges: old | Hat: Windsor  (
exact
) | Bracelets: (
similar)
| Glasses: Jessica Simpson | Necklace: Etsy (
similar
) | Bag: Louis Vuitton    
Summertime, and the livin is easy…
And what's easier than your absolute favorite jumpsuit? I love how oversized and comfortable this one is from Love Culture! And can we talk about the necklace? Seriously: WHAT.A.FIND.  I'm sorry, but an oversized clothes hanger? Could it be any more perfect for a fashion blogger?! 😉
Hope you all have a great weekend! Thanks for taking the time to stop by -xo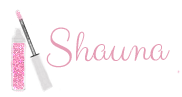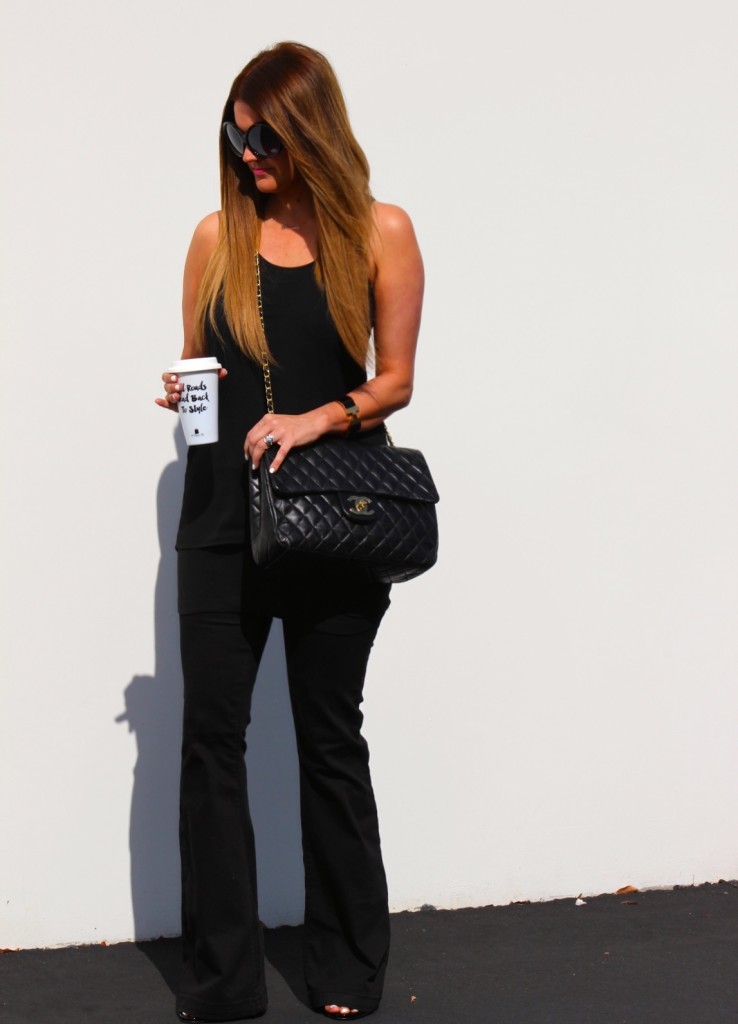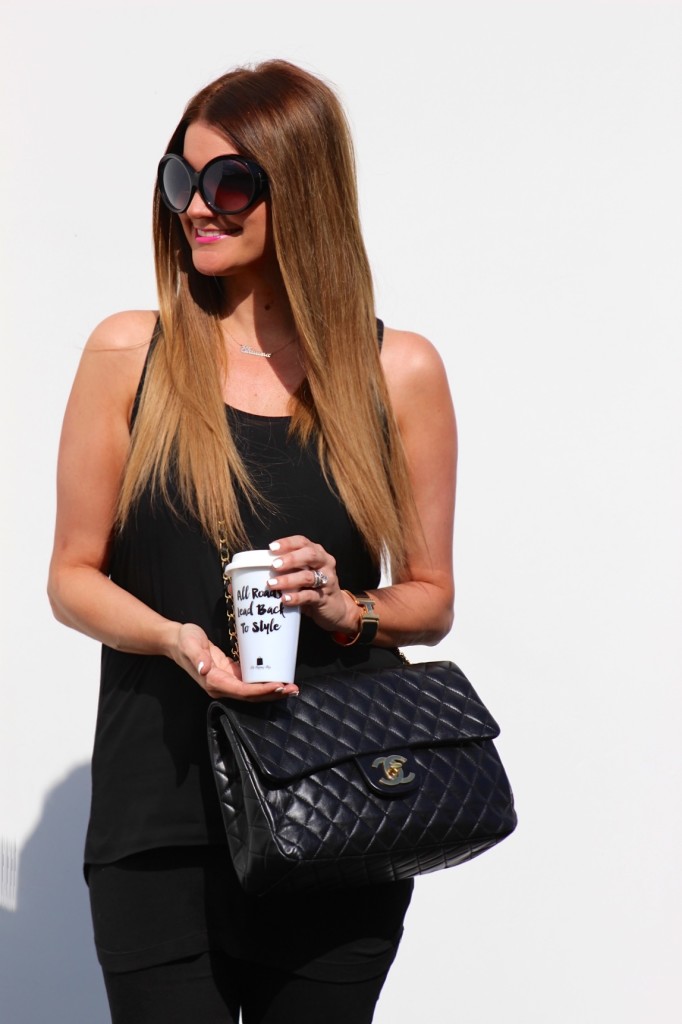 Tank:
Alfani
| Pants: Rachel Zoe | Sunglasses:
Tom Ford
| Necklace:
Jennifer Zeuner

|
Bracelet: Hermes | Mug:
c/o The Shopping Bag
| Bag: Chanel      
I'll stop wearing black when they invent a darker color 
♥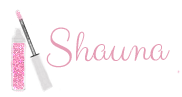 Since I'm a girl all about a good pair of sunnies, I thought I'd give you a round-up of some of my favorite's! For me, sunglasses have always been one of my main investment pieces because I'm not one who looses or breaks them (knocking on wood now). I think it's always good to have a few inexpensive ones around in the summer, that way you aren't heartbroken when you loose them at the pool or after a long weekend in Vegas 😉
Behold, some of my fav's!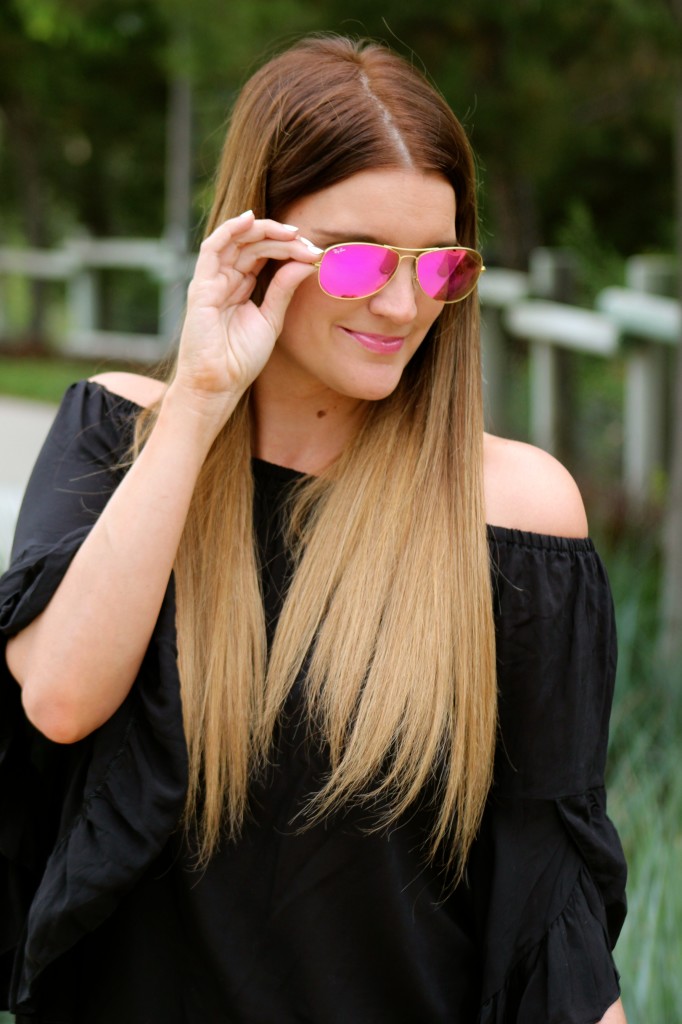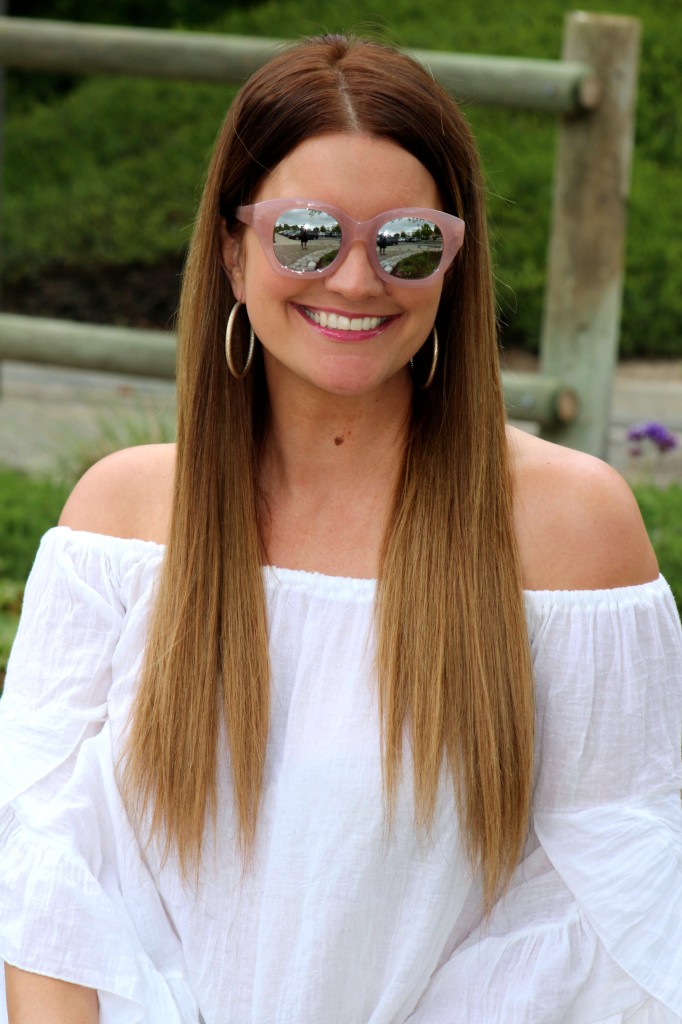 Glasses: Tildon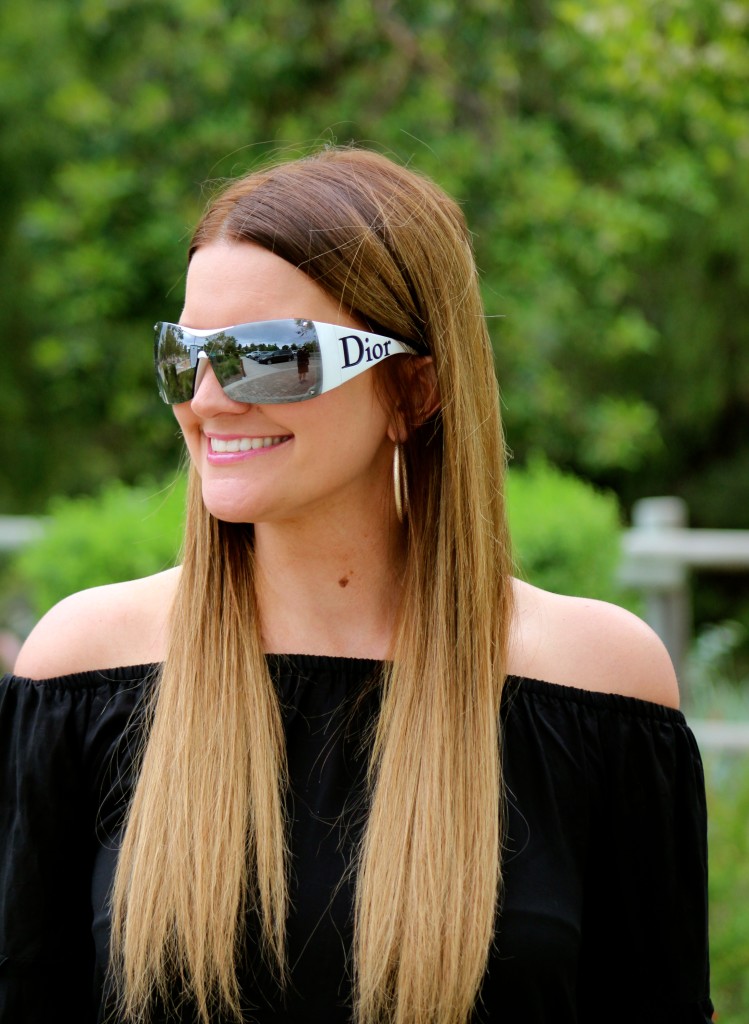 Glasses: Dior
Glasses: AQS