Top: Lush | Shorts: 7 For All Mankind | Booties: Marc Fisher | Glasses: Tom Ford | Hat: Halogen | Bag: Chanel (similar)
What it looks like when summer and fall fashion collide ⇑
I can't decide if I'm ready for summer to be over (NO?) and ready for fall to begin (NO?). UGH. What's a girl to do wear?
Hope you all have a great weekend! We are back from Lake Tahoe – it's seriously the best week of the entire year for me. I love having so much family time! But glad to be home with the pup. Gosh we missed him!! ♥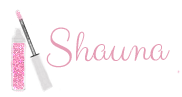 Dress: Asos | Moto Jacket: BlankNYC | Heels: Steve Madden | Glasses: old (similar) 
Unless you live in a year-round tropical paradise, some things like bikinis and sarongs need to be retired at the end of summer. But just because the weather will start to get chilly, doesn't mean you have to pack up your warm weather favorites just yet. Adding a few fall-weather accessories extends the life of your summer faves, and gives you a much larger fall wardrobe to boot!
And since fall is all about layering, adding your favorite moto to your favorite maxi will make for the perfect transitional look. This maxi is my fave because the browns, burgundies and deep purples give off such a fall feel!
Thank you so much for reading, have a great week!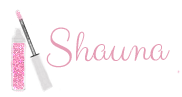 Just wanted to share a few of my favorite summer looks over the past few months. I can't believe we are headed towards fall already. It's my favorite, so I'm ready…but shhh…don't tell anyone!
I'm on vacation this week with my family in Lake Tahoe. It's been so relaxing already just lounging by the lake – my total happy place. My parents have been bringing us here since we were little girls. It's our favorite place to be all together as a family every summer, so it holds so many special memories for us too!
I'll be back next Monday, but until then you can follow along on Instagram. Have a wonderful week and enjoy these last moments of summer!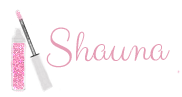 Top: Nordstrom | Sarong: Asos | Necklace: Etsy | Glasses: Quay | Hat: Nordstrom
I forgot I still  had these pics to post from our Cabo getaway in June. I loved this sarong because of it's high waist, which is always a plus when you're on vacation and eating/drinking your way through the week. #Worth it.
Thank you all so much for reading, and I hope you guys have a great weekend!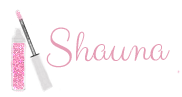 Top: Asos | Skirt: Urban Outfitters | Heels: Christian Louboutin | Glasses: Prada
What I ♥ about fashion is that it gives us permission to be fearless & experimental. To once in awhile, push us out of our comfort zone.
Except…leather & pleats ARE my comfort zone, so there's that 😉
*I have to give a big shoutout to the Hubbs, who surprised me with these red soled beauties the night before I left for Vegas a few weeks ago. I was shocked! They are my very first pair, which makes them all the more special. The truth is, I've always heard such horror stories from other gals about how uncomfortable they are, so I was always leery about investing in such a shoe. This one has a square toe and much lower heel than the "So Kate" pair, so they are actually pretty comfortable. I was able to wear them last weekend for 5 hours straight, no problem!
Thanks for stopping by! XO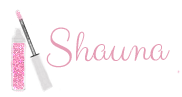 Top: Forever 21 (white, black) | Shorts: Old Navy | Glasses: Quay | Bag: NY&Co |Scarf: J Crew
I see you, Friday…and I'm ready for ya!
Hope you guys have a relaxing and sunny weekend planned! Thank you always for reading -XO