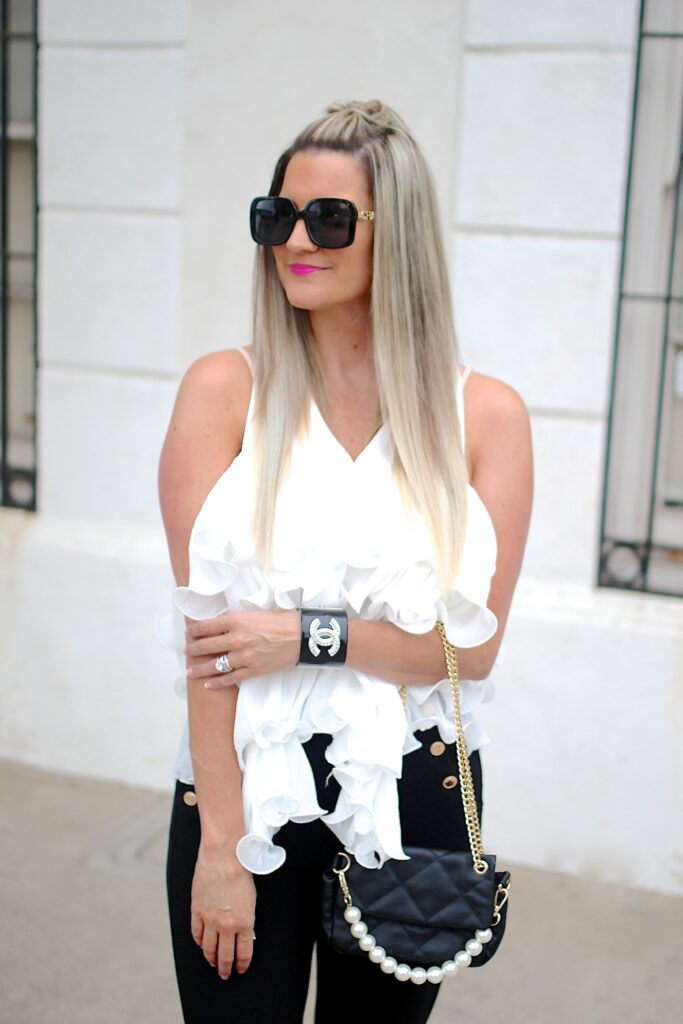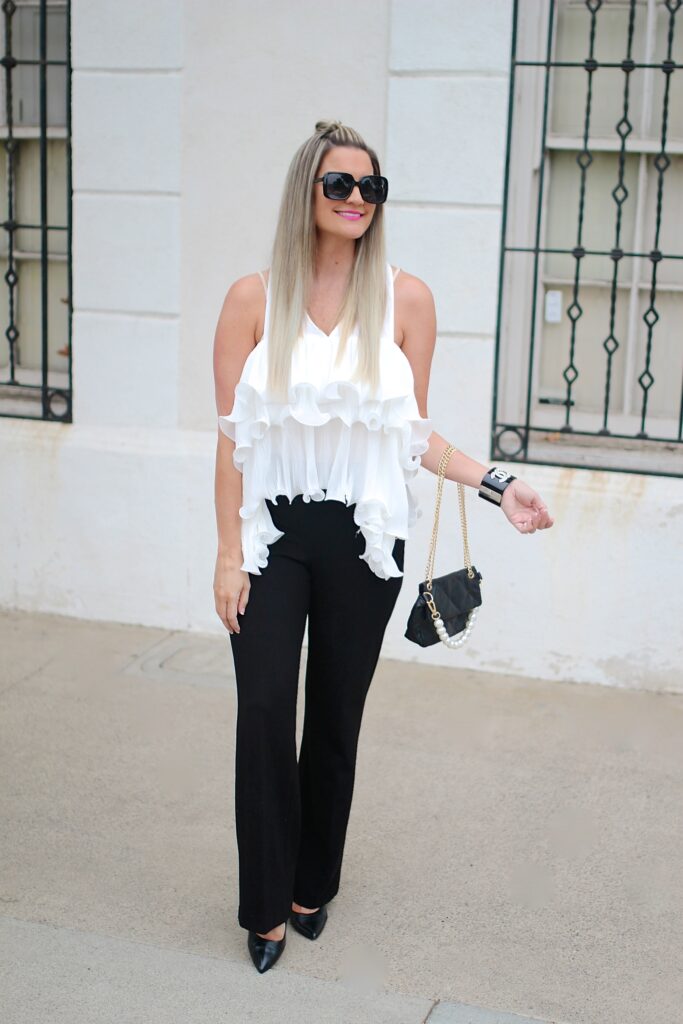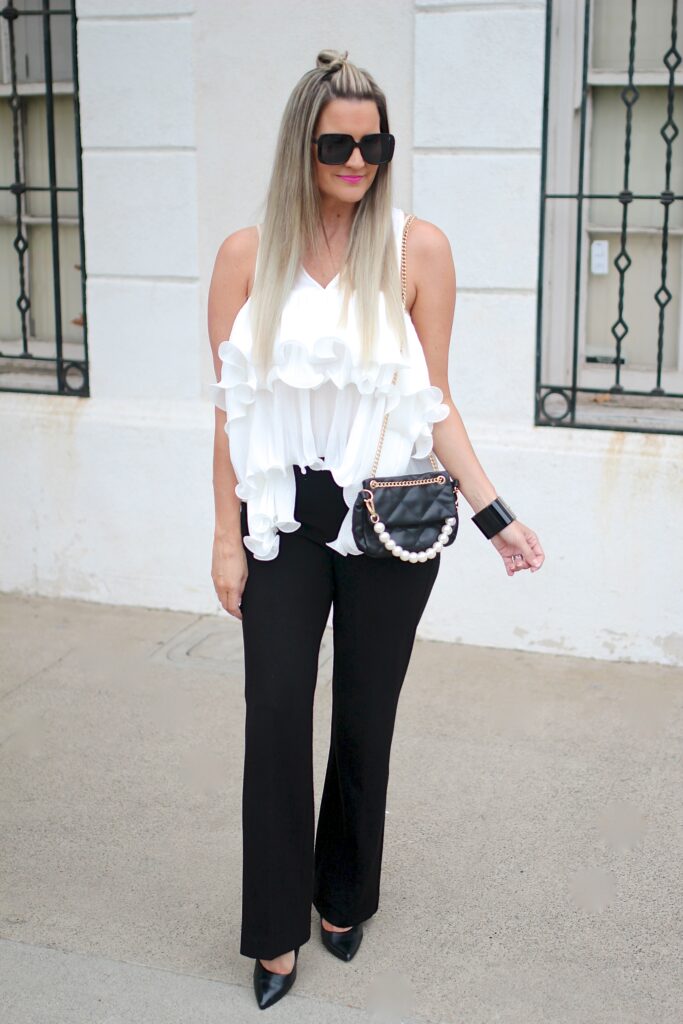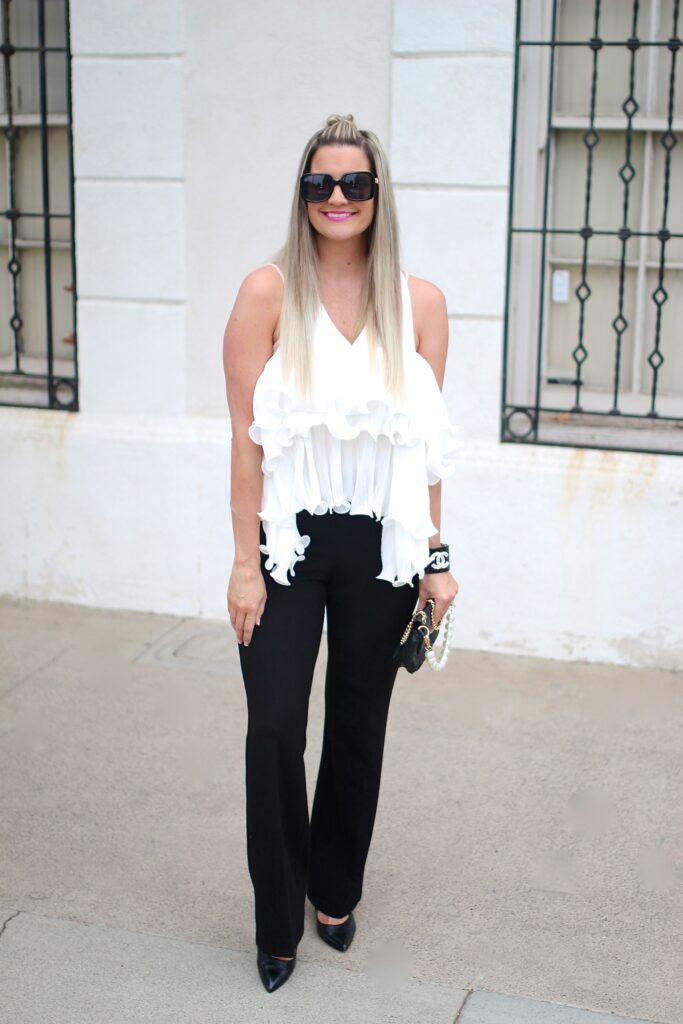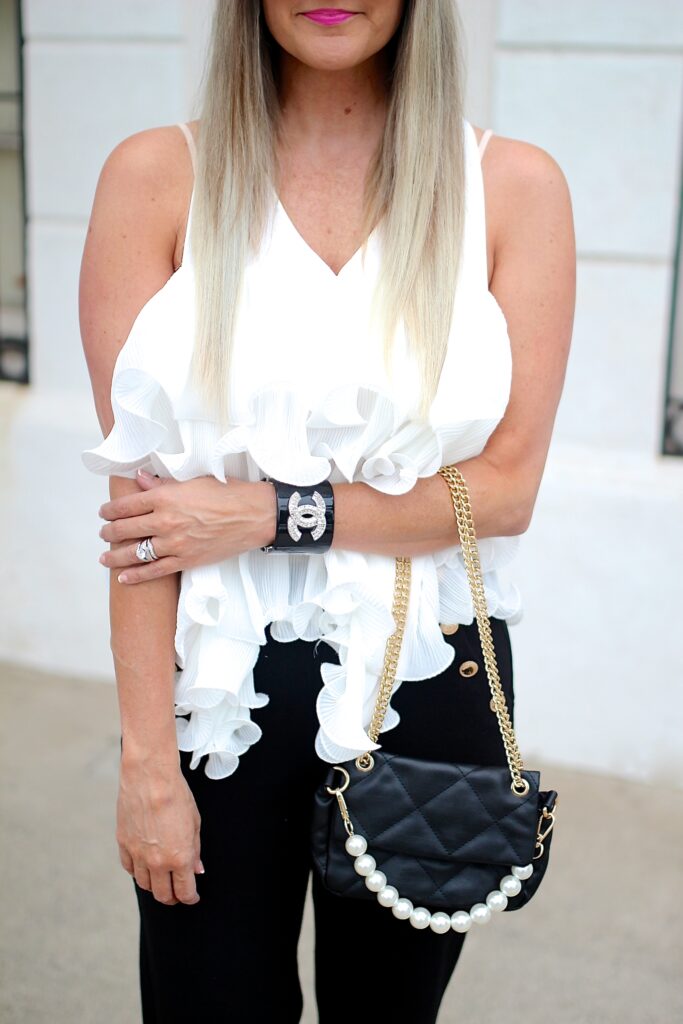 Top: Bey Azura | Pants: Express | Bag: Akira | Glasses: Chanel
I'm back from "vacation"…and I put that in quotations because it definitely was anything but.
Our plan was to enjoy 2 weeks in Lake Tahoe, but unfortunately we left only 4 days into the trip. There were multiple fires burning in different areas and the smoke was just unbearable. To say we were incredibly sad to come home is an understatement. But we made the right decision for sure. When you have to wear a mask just to get from the house to your car so you can breathe through the smoke – it's time to go.
In other news, this top was waiting for me on my doorstep when I got home…so I guess that was the one bright spot?! Took a month for it to be delivered, but it was most definitely worth it!
Thanks so much for reading. See you Thursday!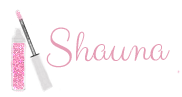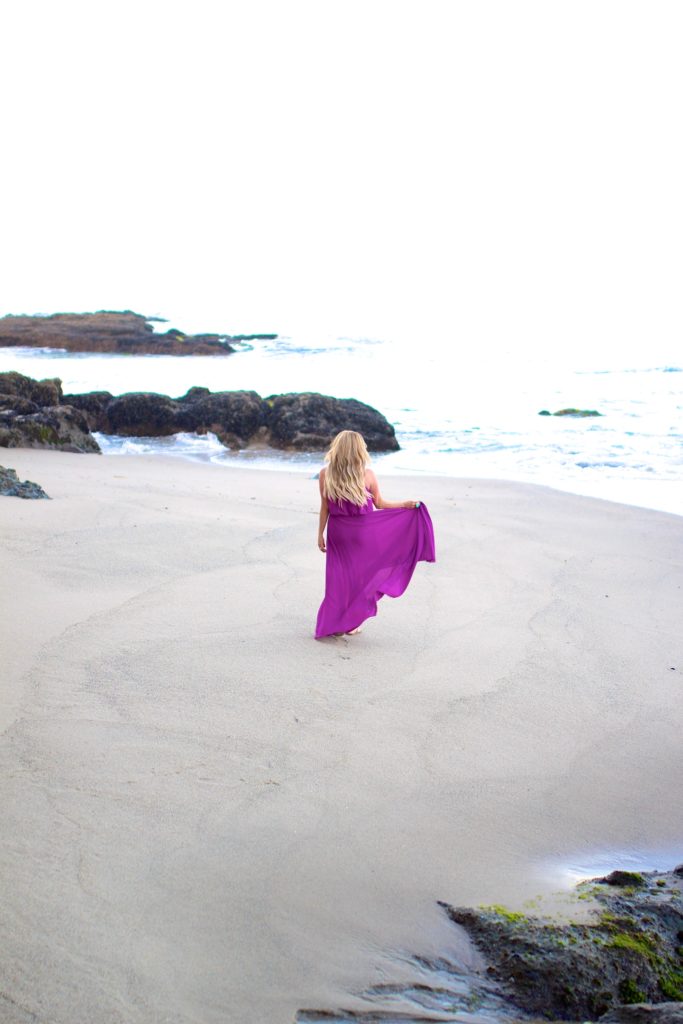 Hi guys!
Just popping in to let you know I'll be on vacation for the next 2 weeks. Until then, you can follow my trip to Lake Tahoe here.
See you Monday, August 30th! xo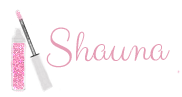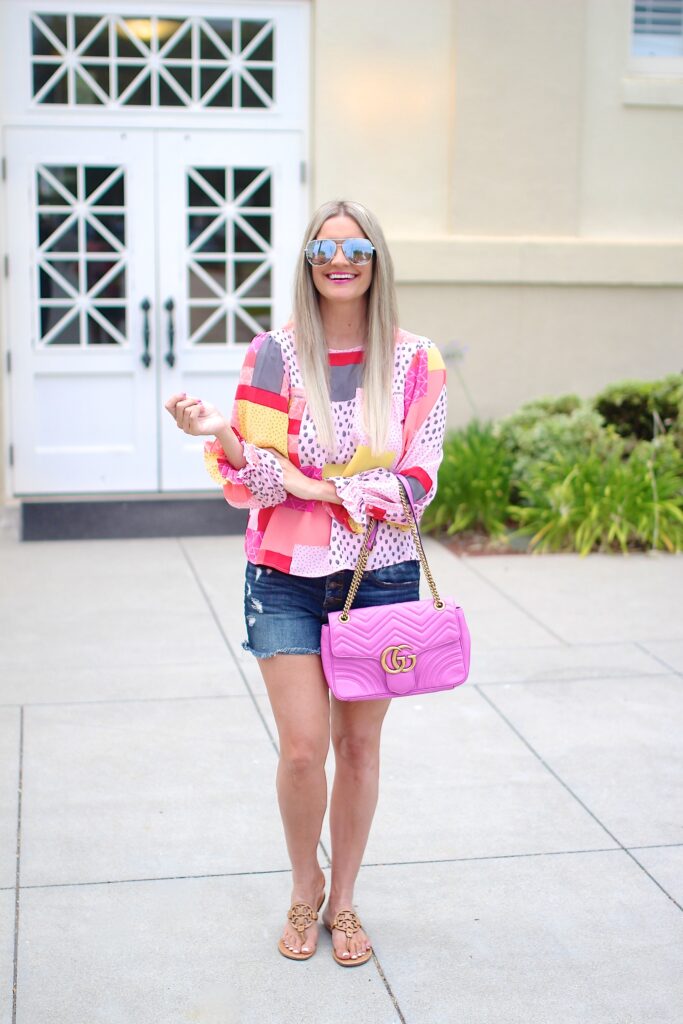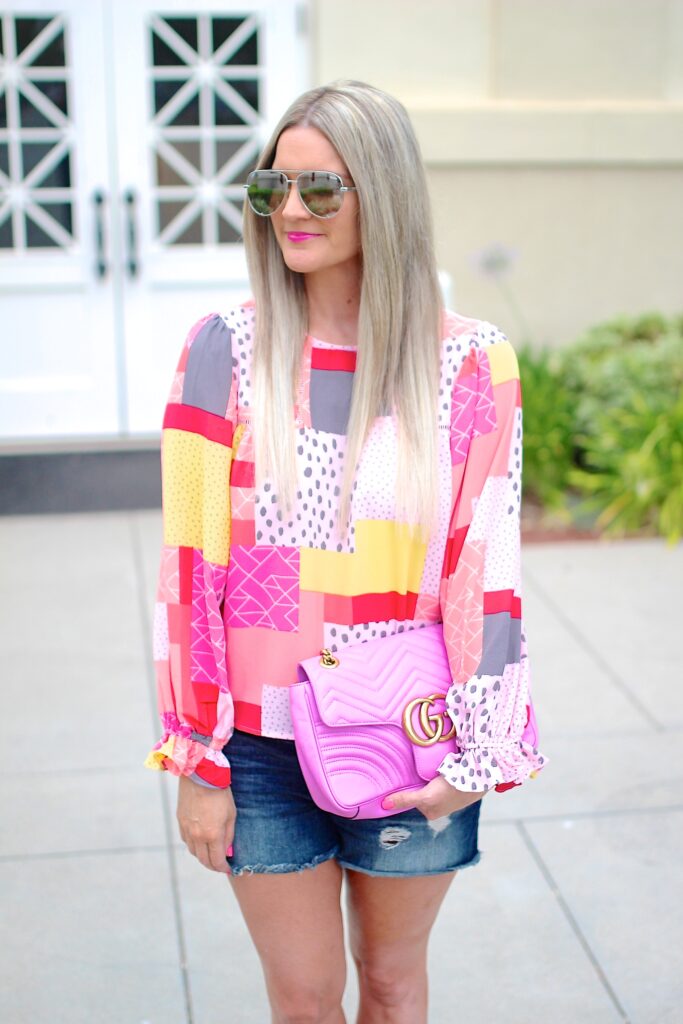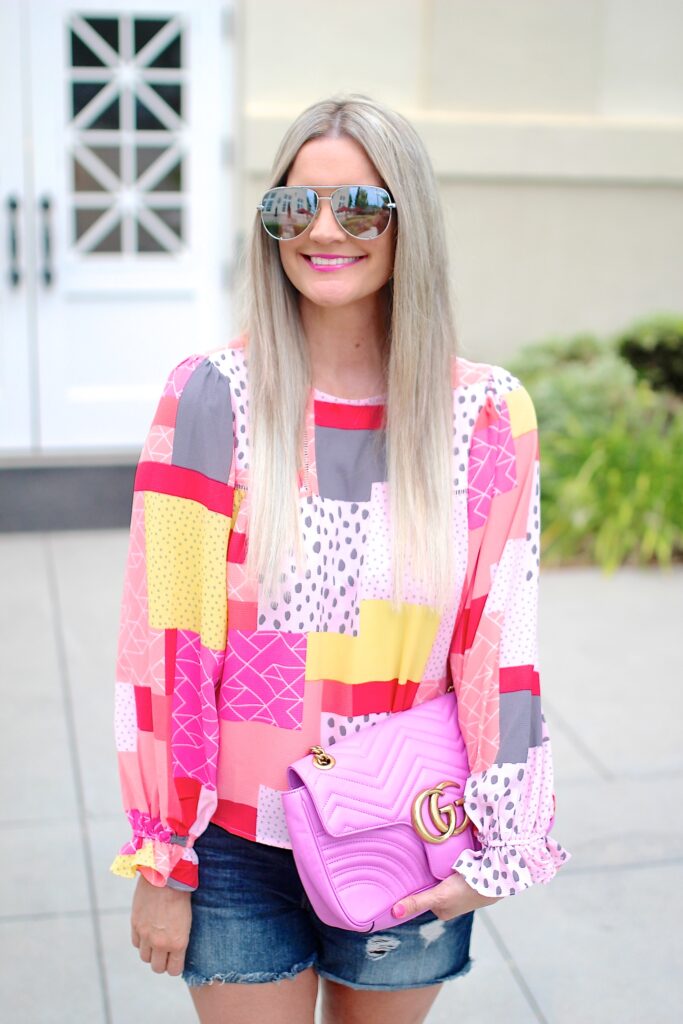 Top: Impressions or Vici | Shorts: old | Sandals: Tory Burch | Glasses: Quay | Bag: Gucci
It's last call for color, folks!
Before you know it, summer will be on its way out and all things fall will be in. So before that happens, I'm raiding my closet for all of my bold brights and wearing them loud and proud.
What will you wear most this last month of summer?
I'll be back Monday, thanks so much for reading!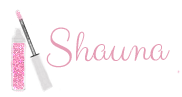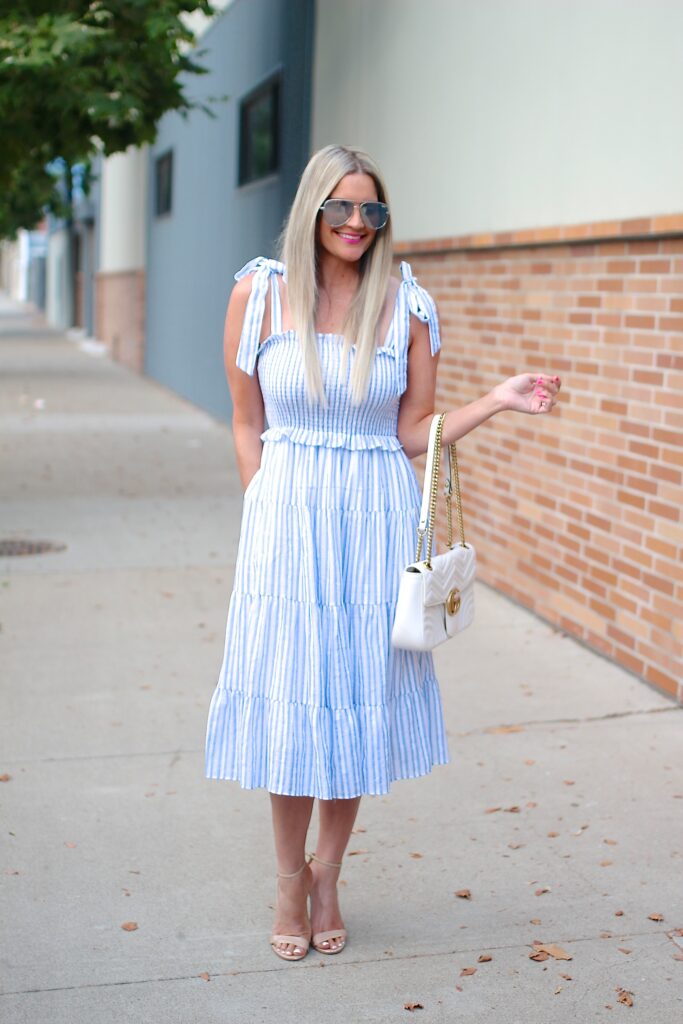 Dress: Red Dress Boutique | Heels: Steve Madden | Glasses: Quay | Bag: Gucci
I love a good midi dress! They look great with any kind of shoe, and I find them incredibly comfortable and easy. And summer midi dresses with tie shoulder straps AND pockets are the cherry on top!
Do you enjoy these type of dresses too?
Thanks so much for stopping by, have a great weekend XO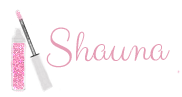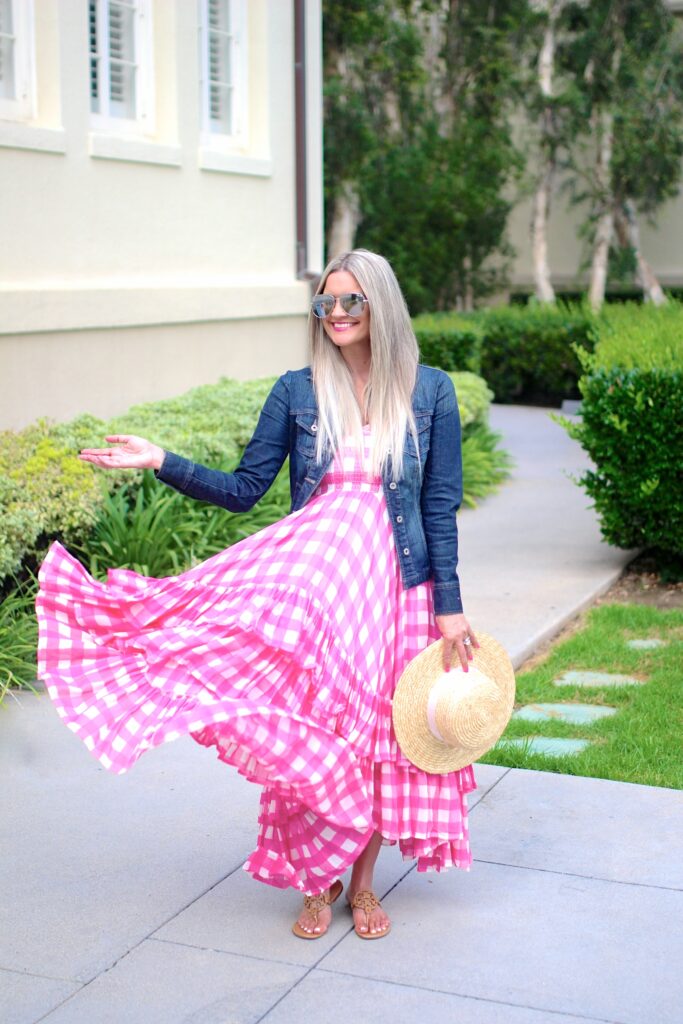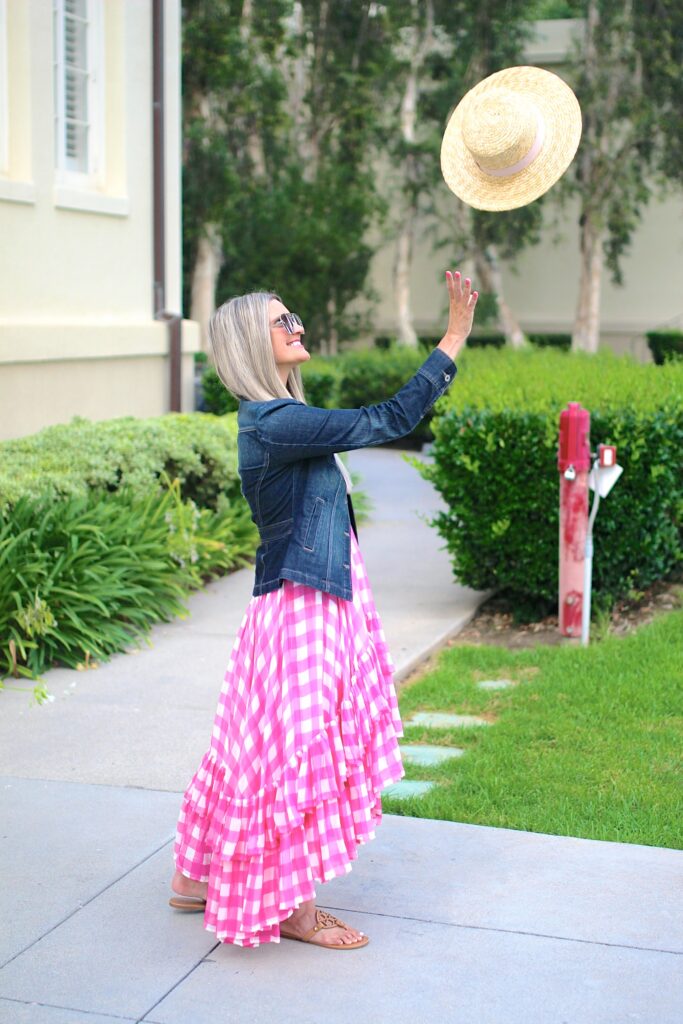 Dress: Red Dress Boutique | Sandals: Tory Burch | Jacket: Tommy Hilfiger | Glasses: Quay | Hat: old
I've been having a *major* gingham moment all summer long.
This print is always an absolute must for the season, and lately there have been so many beautiful pieces that have me all kinds of excited, like this one from Red Dress. Could there be a dress that's anymore picnic perfect?
Thanks for stopping by!