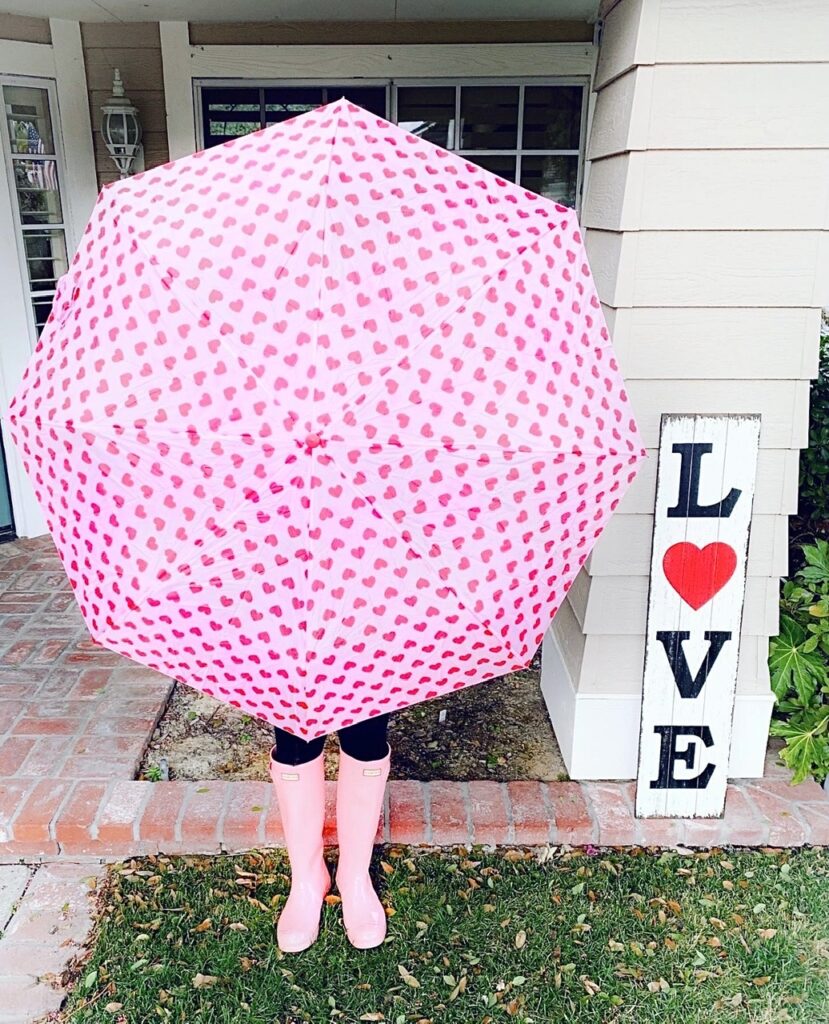 ♥ A different version of my heart umbrella
♥ The cutest Valentine's Day card 
♥ The 20 greatest love stories of all time
♥ I need this heart sweater 
♥ 14 creative quarantine date-night ideas
♥ This time on the blog last year
Happy weekending!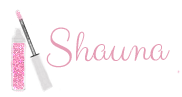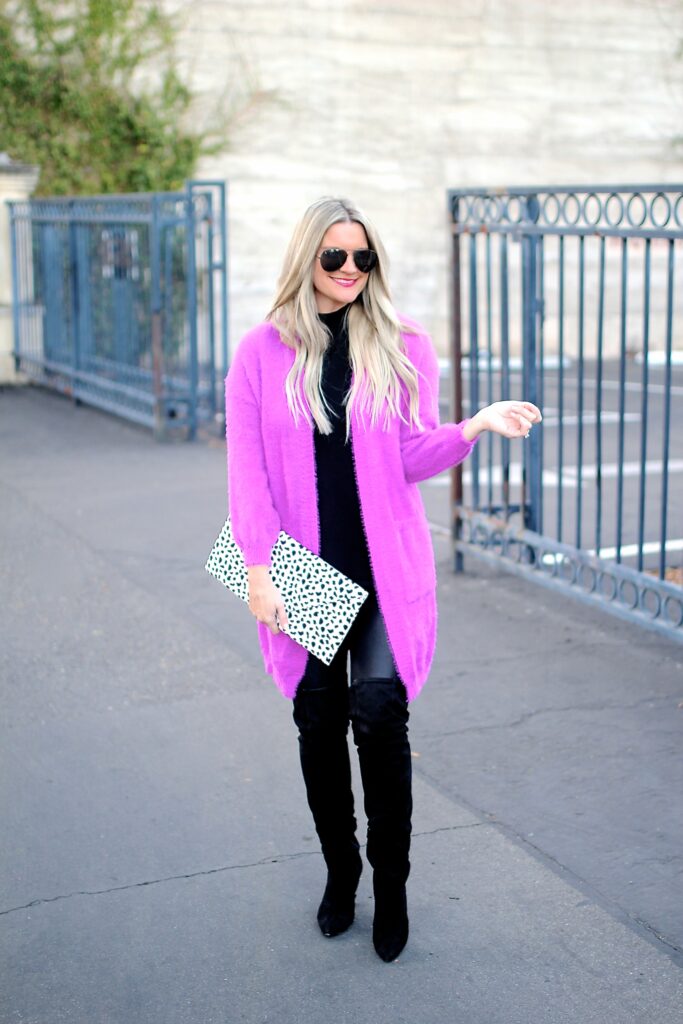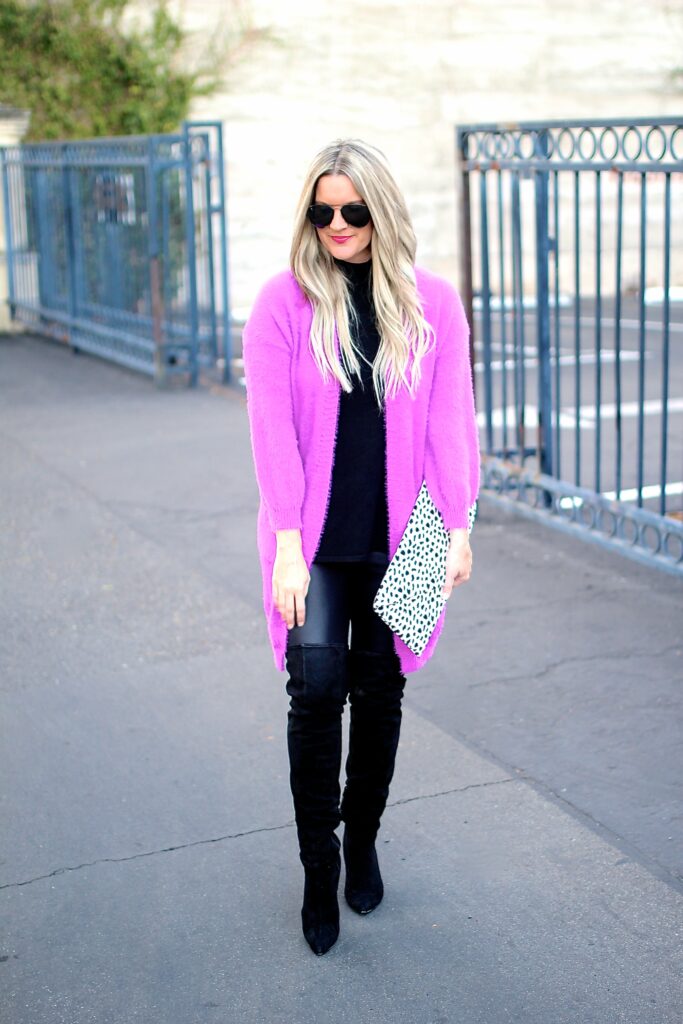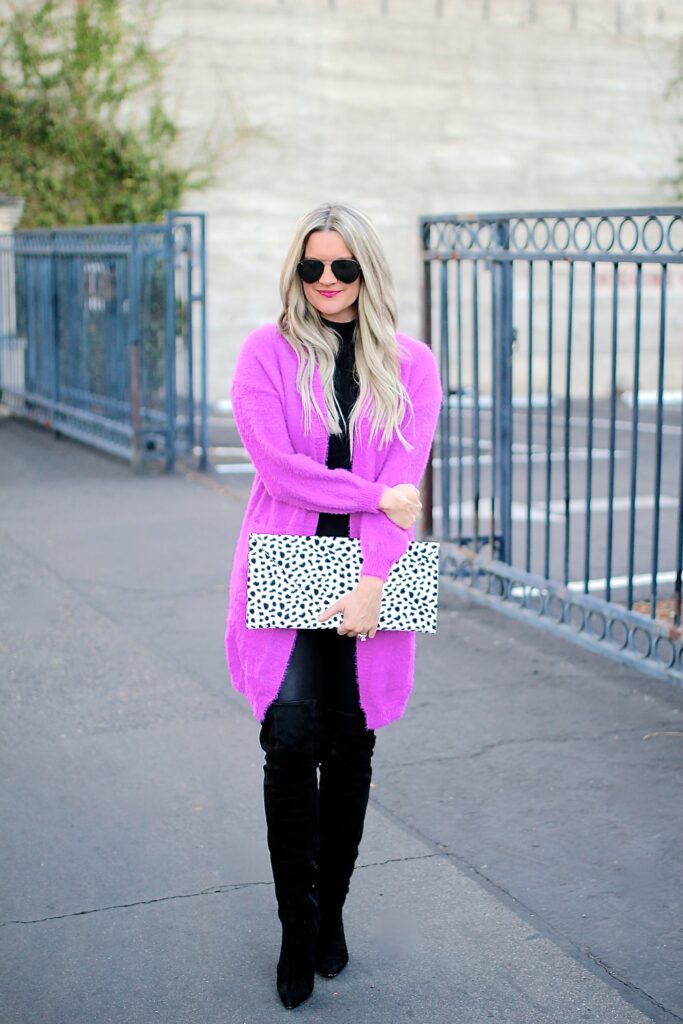 Sweater: Vici | Top: old | Leggings: Target | Boots: old | Glasses: Rayban | Clutch: Etsy
Just because it's the middle of winter doesn't mean your wardrobe has to be committed to an all black and grey palette.
It's not as easy to shop for color come winter as it might be in the warmer-weather months. Gone are the sections of bright floral dresses and neon tees.
So you have to get creative on how to infuse a bit of color into your drab winter wardrobe. Bold and bright cardigans are my favorite way to do this!
How do you wear color during the winter months? Thanks for reading & sharing!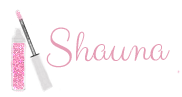 When it comes to looking fabulous, there are a few tips & tricks that make all the difference.
Here are some must-dos that will put the glam in glamorous in your fashion this year!
PATTERN MIXING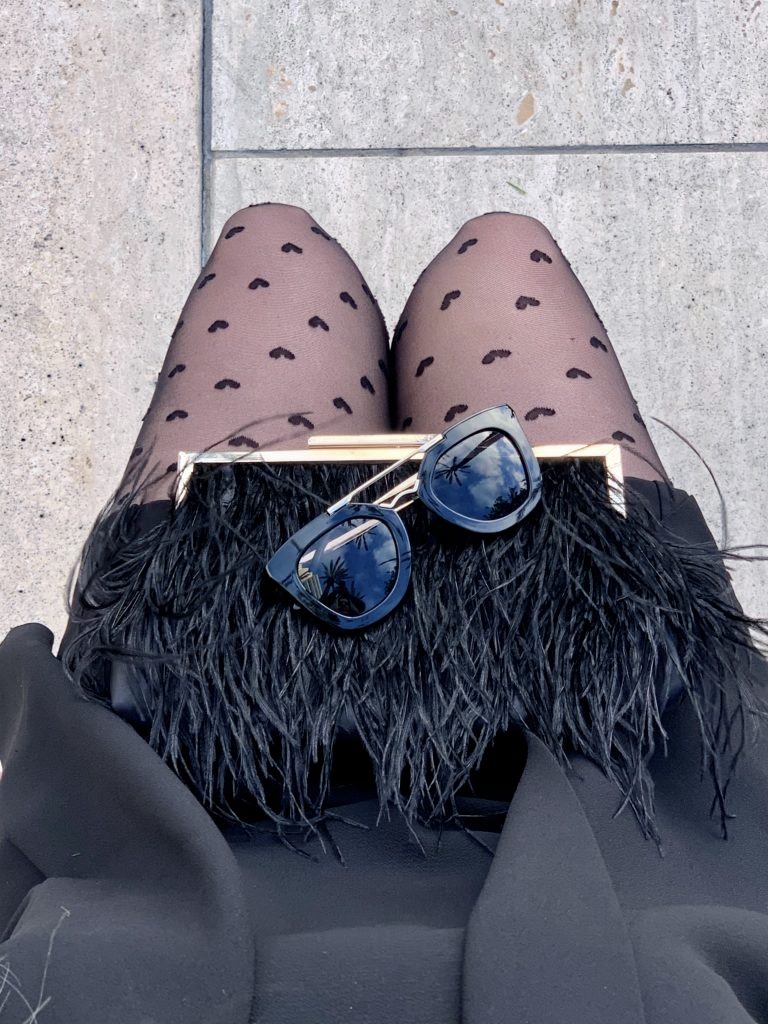 Mixed prints and patterns are so fun and eye-catching. Feathers & textured tights? Yes, please!
SEQUINS
Don't just wear them in December. Glimmering sequins can look utterly chic when teamed with everyday basics like jeans or an over-sized knit.
BOLD BRIGHTS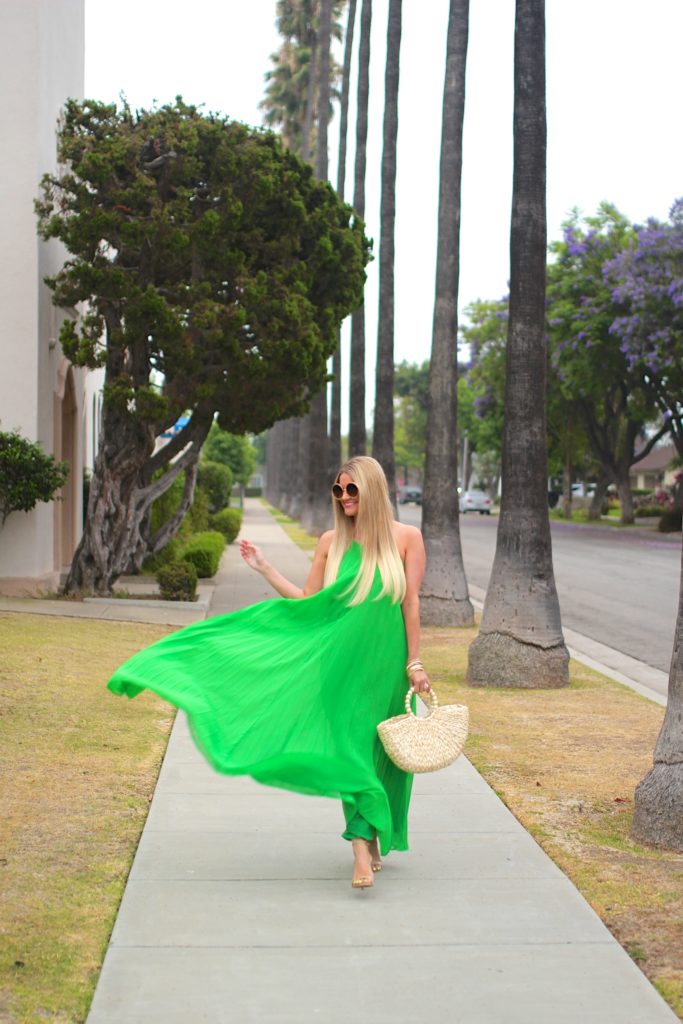 Wearing bright colors can instantly lift your mood and those around you! Plus it makes a bold statement as soon as you enter a room.
FEATHERS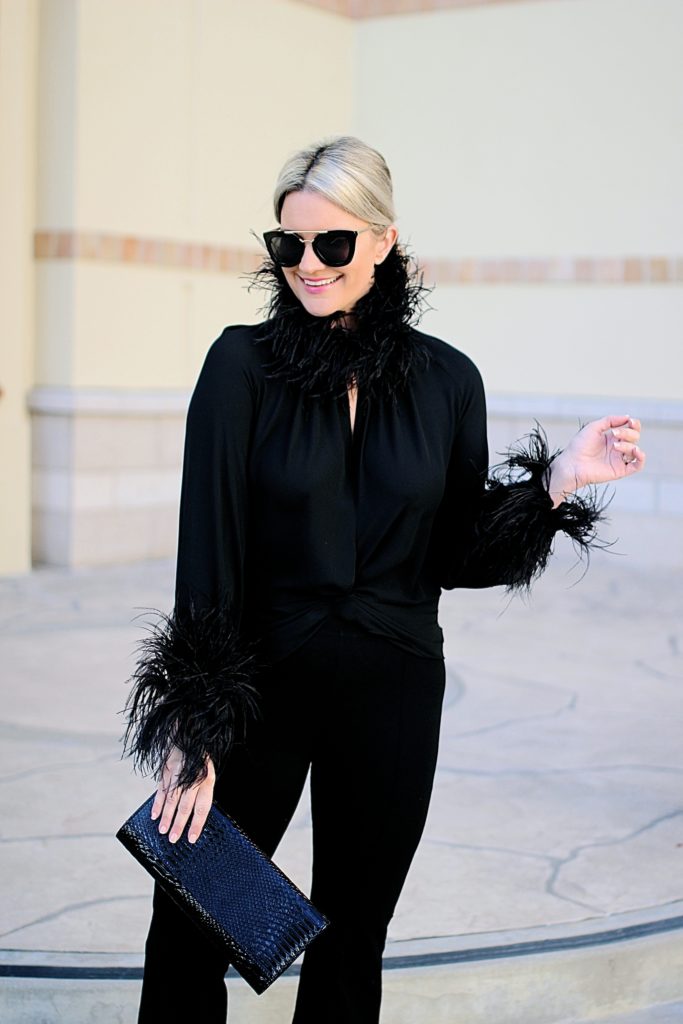 This fluffy trend is one of my favorites. From clothes to accessories, feathers are always a fun way to add that extra touch of glam.
OVERSIZED ACCESSORIES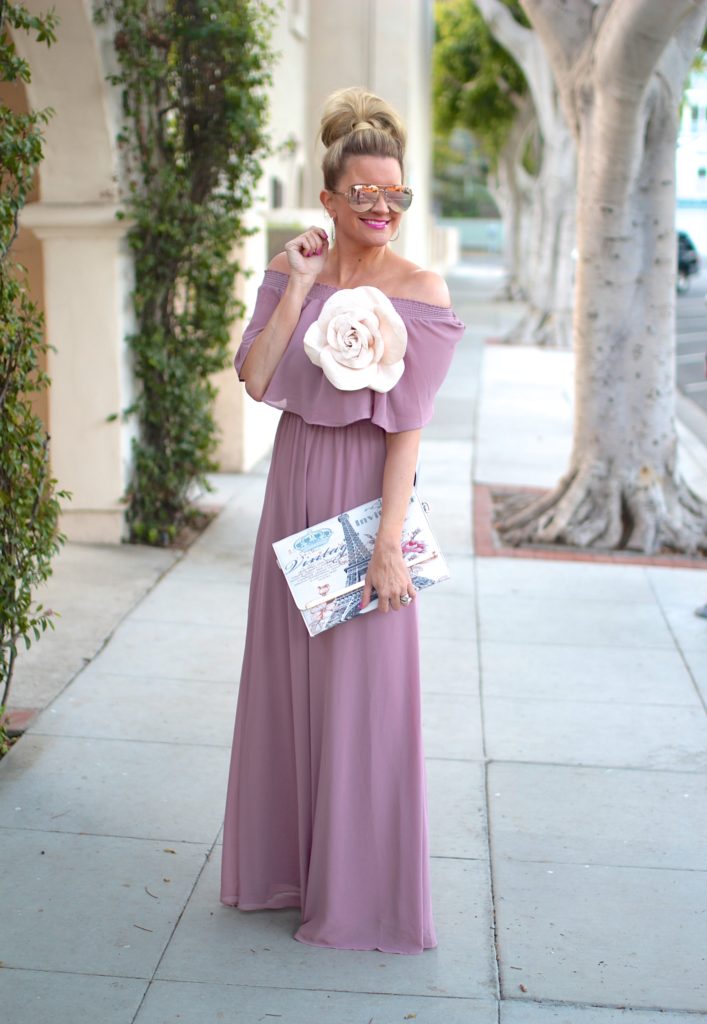 Make a bold statement with standout accessory. Also: the bigger the better! 🙂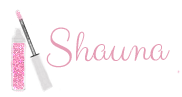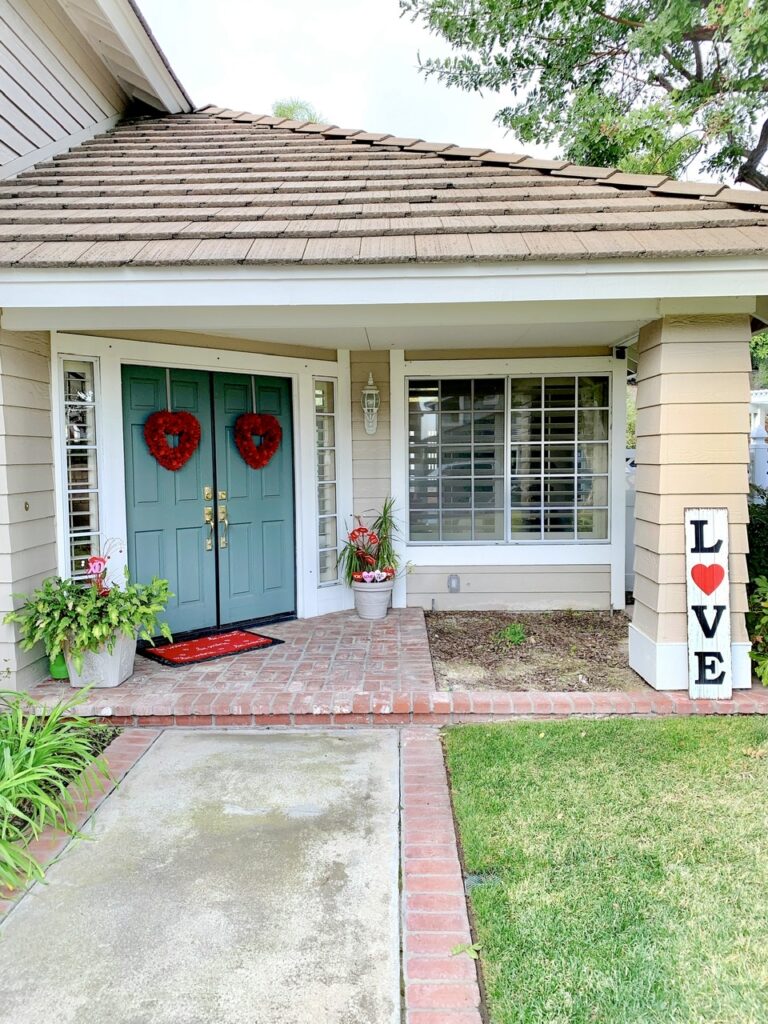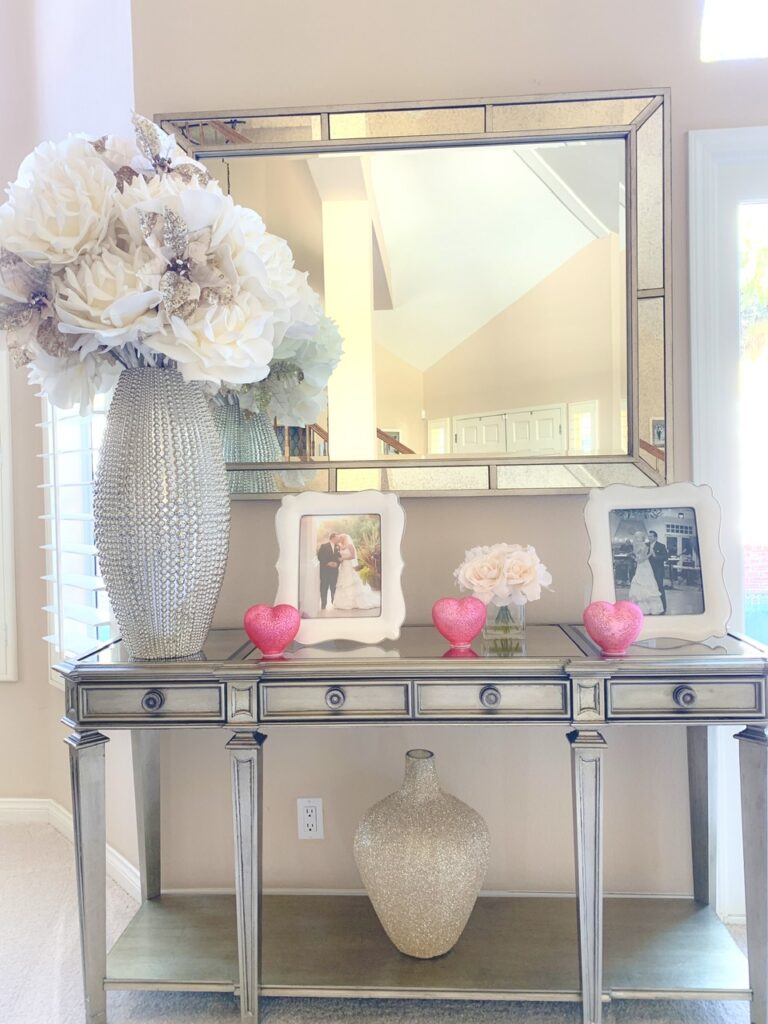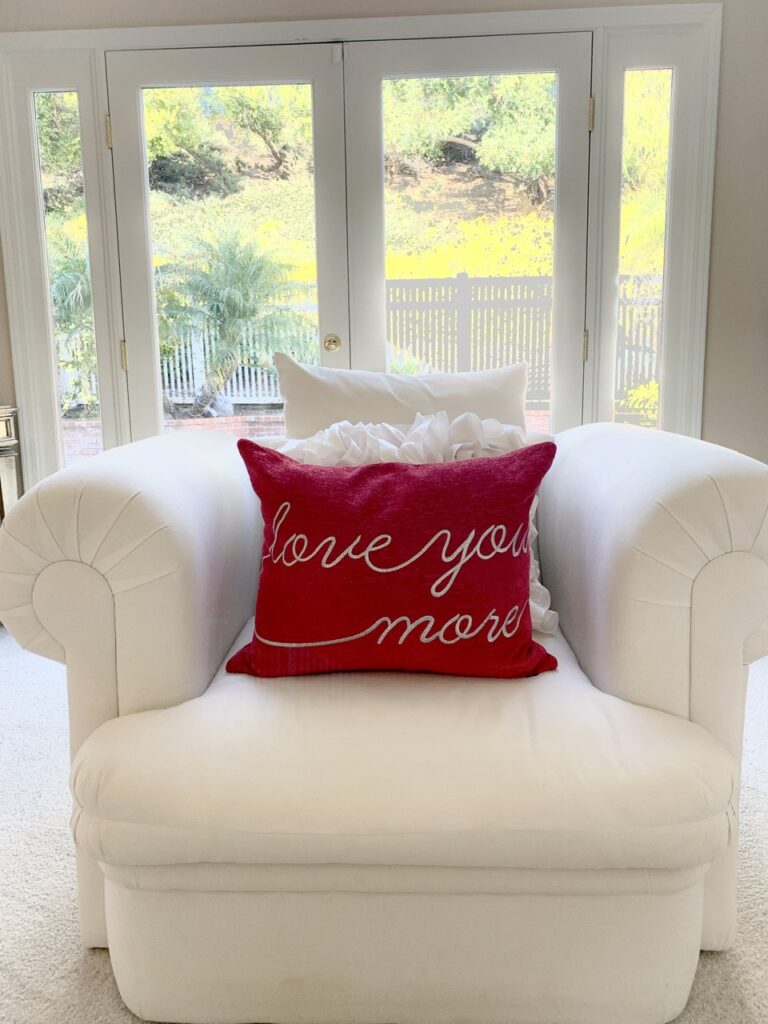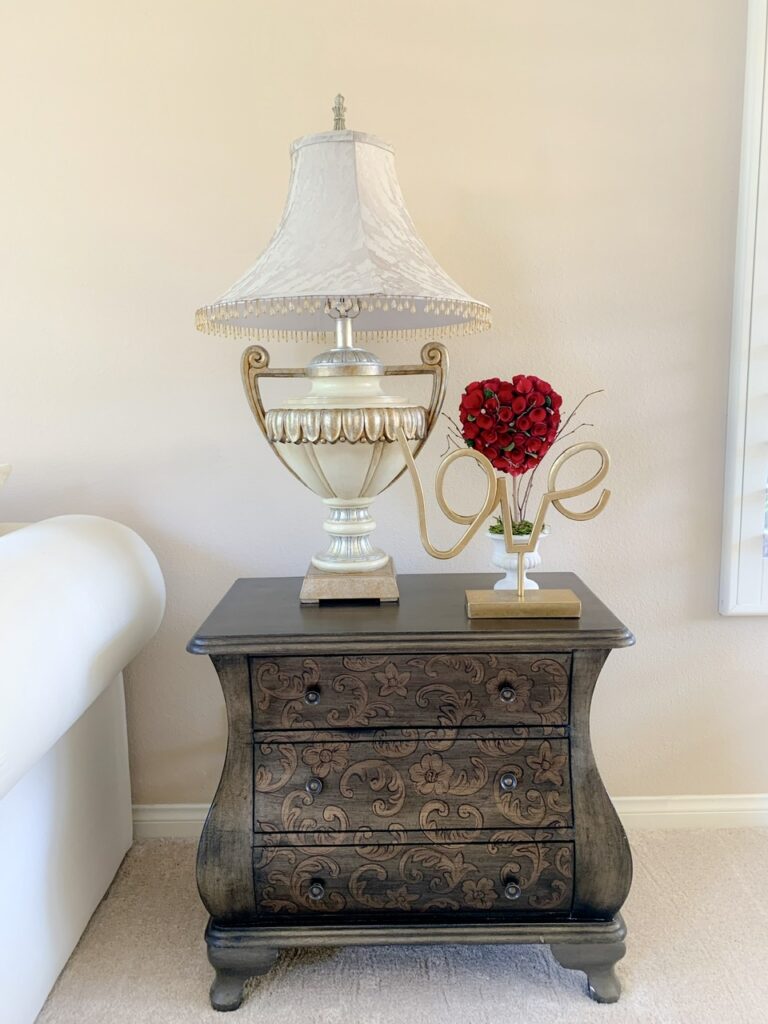 Last year was the first time I decorated for Valentine's Day, and it brought me so much joy that I decided to keep the trend going for this year too! It's fun to have a little red & pink sprinkled throughout the house for the next few weeks…
This week is Riley's birthday! He's turning 9, so I'm sure we'll have a little celebration for him 🙂 He's been such a perfect pet to us, and now that I'm working from home, I really feel like he and I have such a special bond. One positive thing about the pandemic has been all the extra time with my furry friend! xo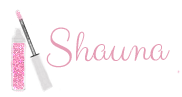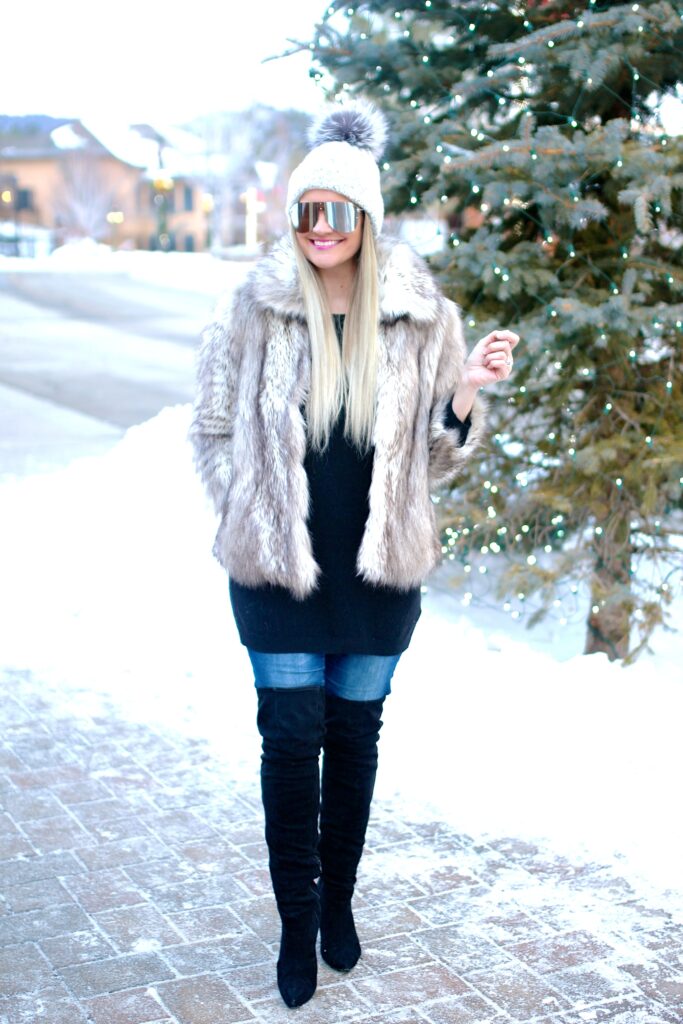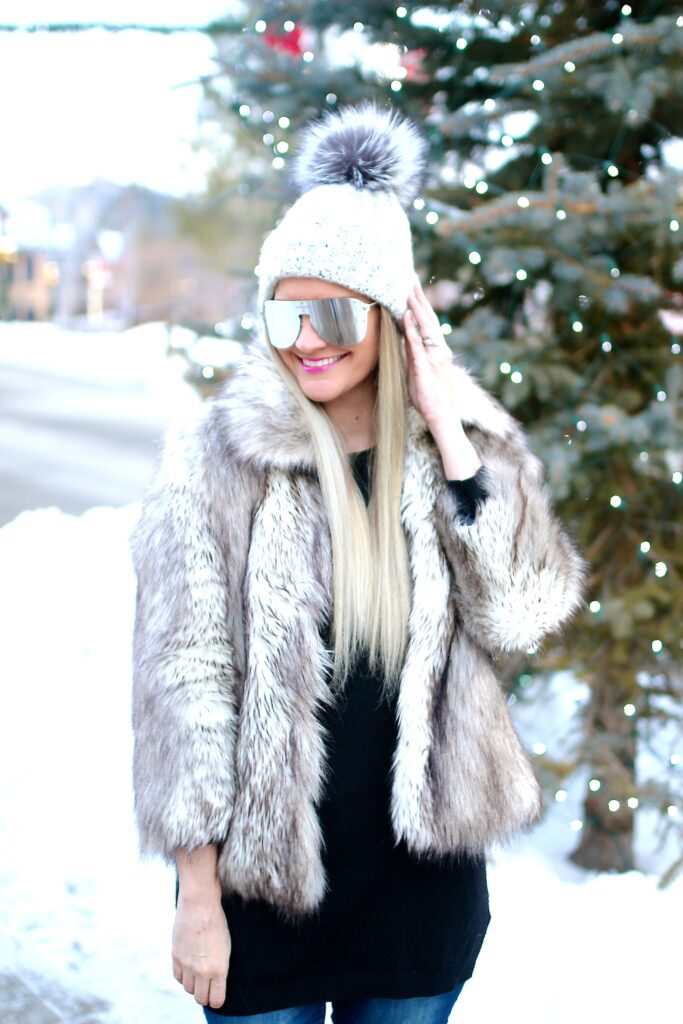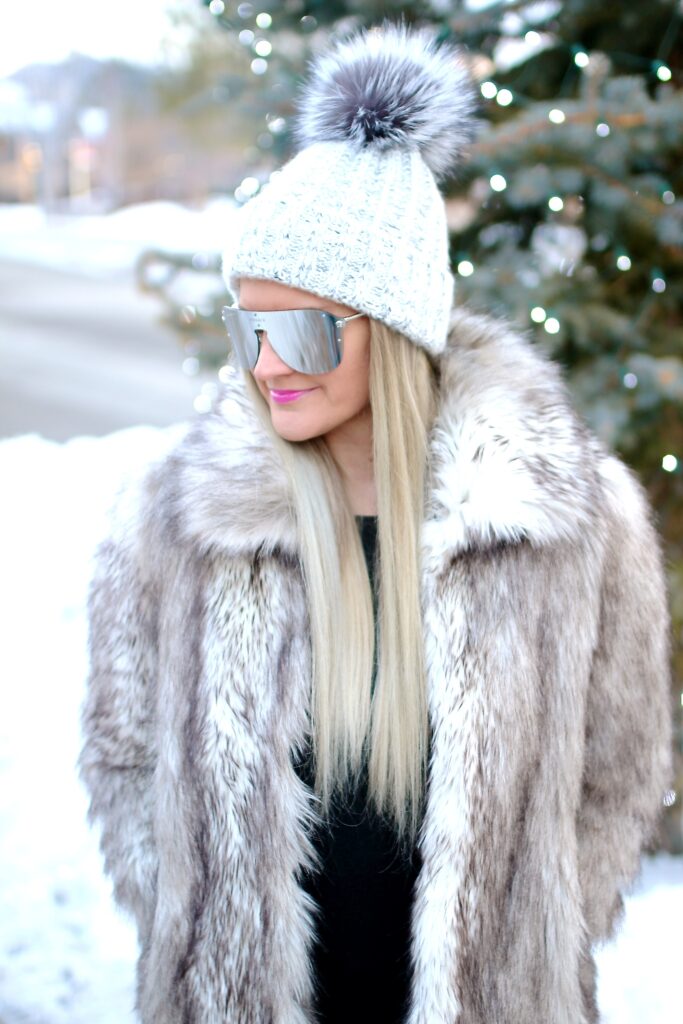 Coat: Asos | Sweater: J. Crew | Boots: old | Beanie: Kyi Kyi | Glasses: Versace
There's nothing like wearing faux fur in the snow.
It may not be practical, but simply put – it's fun!
Happy weekend! ♥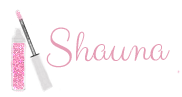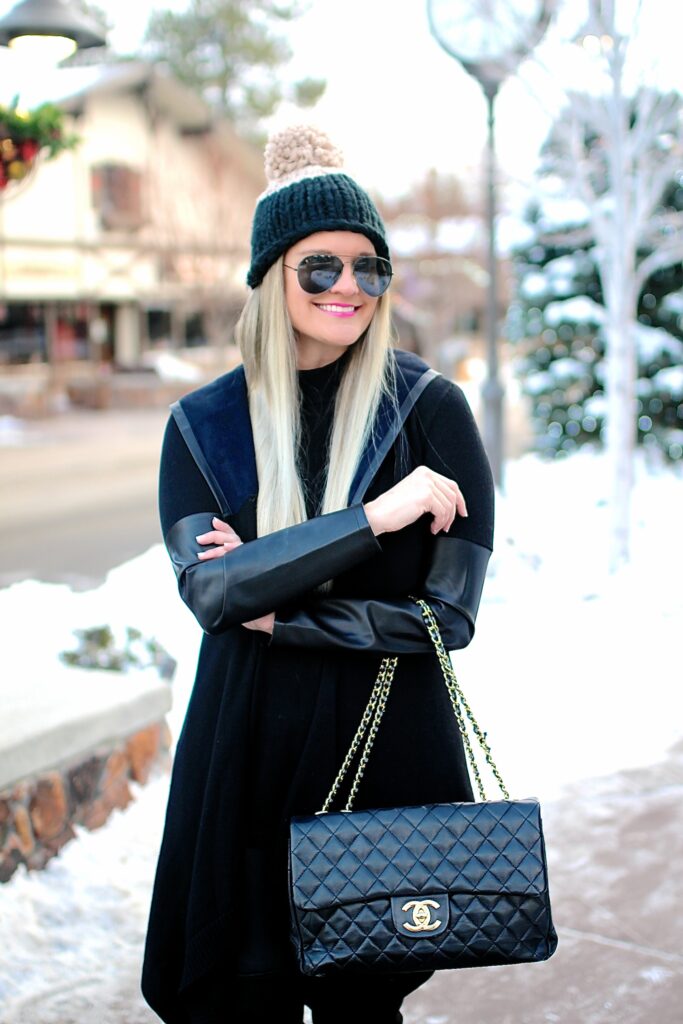 Sweater: Blank NYC | Top: Express | Boots: old | Beanie: Vici | Glasses: Ray-Ban | Bag: Chanel
There are a lot of things you can't depend on in this world.
But black clothing – you can always depend on that!
Whether you need a fool proof look, a simple way to appear chic, or for that after holiday slimming effect, a head to toe black ensemble will never let you down.
Last month I scooped up this fun sweater and couldn't wait to pack it for the snow. I always love a little leather sleeve sweater action!
Thanks for reading, here's to a better week ahead…XO