♥ I swear by this facial cleansing brush
♥ Grabbing this swimsuit asap
♥ The sweetest dress for a gender reveal party!
♥ Mother's Day gifts for every type of Mom 
♥ Coming next week to the blog
Have a great weekend!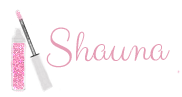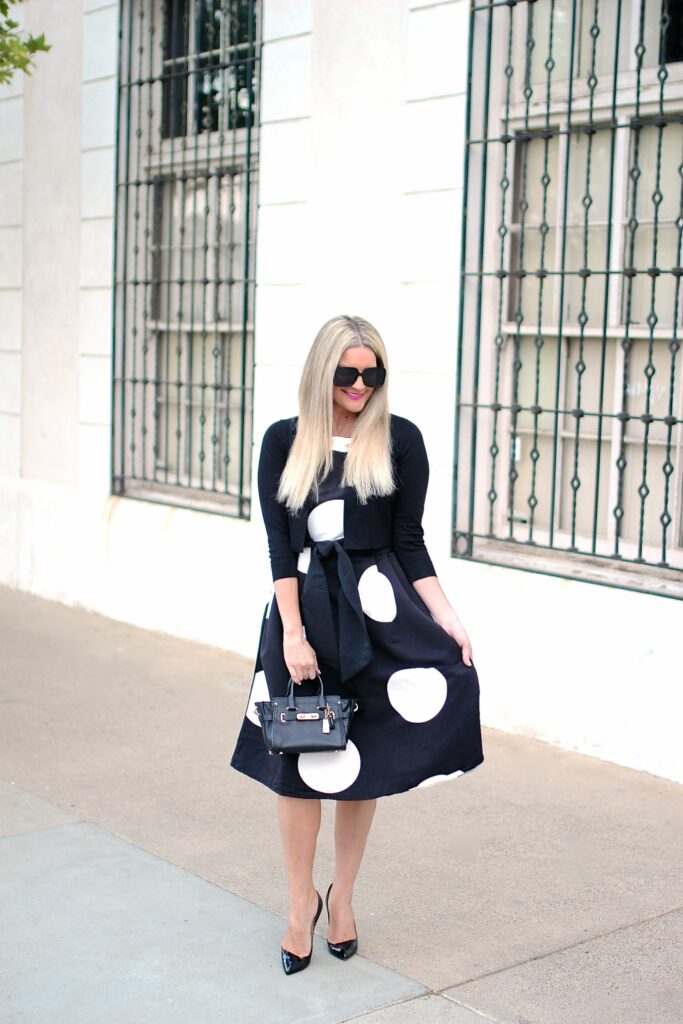 Dress: New York and Company | Heels: Louboutin | Glasses Chanel | Bag: Coach 
* * *
It's official: EVENTS ARE BACK.
Baby showers, weddings, graduations, baptisms, and bridal showers are just a few of the pictures filling up my Instagram feed these days.
With big events comes big decions on what to wear. I always lean towards a comfortable dress. This dot dress would be just perfect for all of your summer occasions!
What events are you looking forward to this year?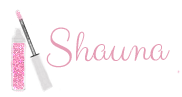 TOMORROW IS EARTH DAY! 
This Earth Day, don't just share on social media, but CARE in real life too. From donating to environmental non-profits, to choosing products that reduce single-use plastic, take action to cause real change.
This special day is a reminder of how beautiful and awesome our planet is! Let's help keep it that way. xo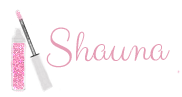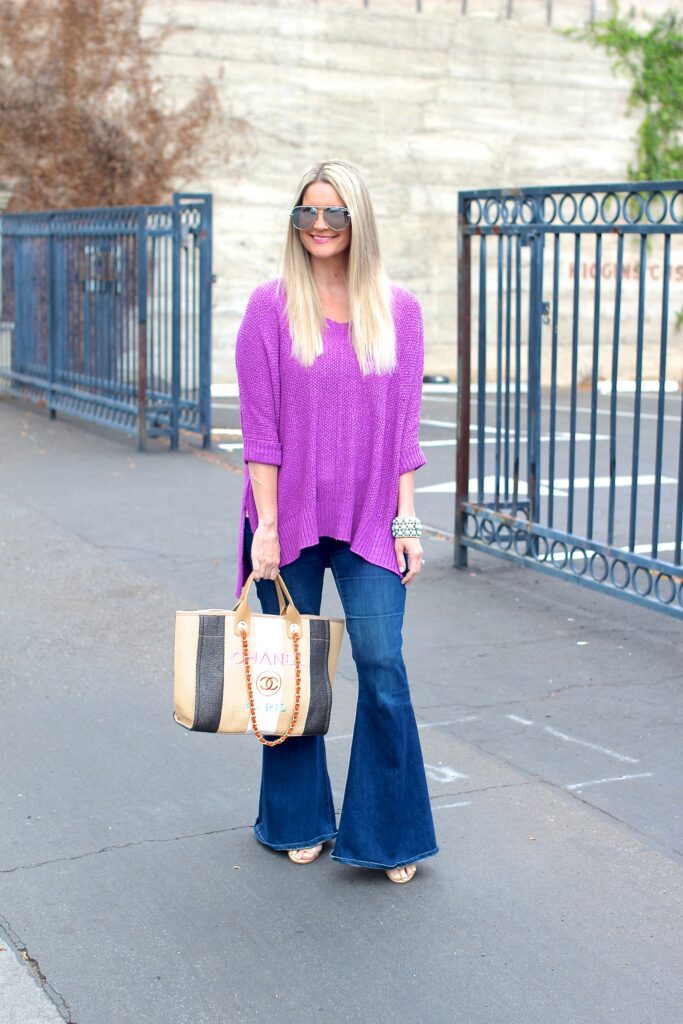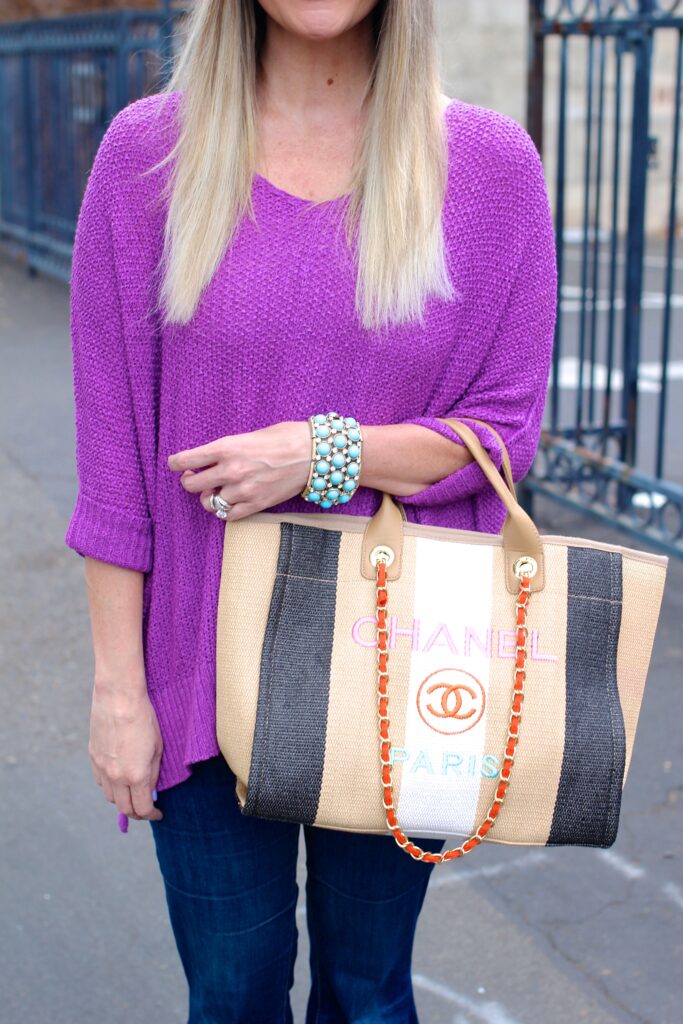 Sweater: Mint Julep Boutique | Denim: old | Glasses: Quay | Bag: Chanel
* * *
Are you into flared denim? Clearly, I am.
I find them to be quite flattering on the leg. They've always been a classic, but I love seeing so many 70's vibes as we go into the next few seasons. The only caveat to a flared leg: it does require a higher heel or platform. Still, totally worth it!
Hope you had a lovely weekend and I'll see you back here Thursday ♥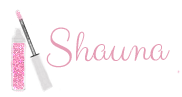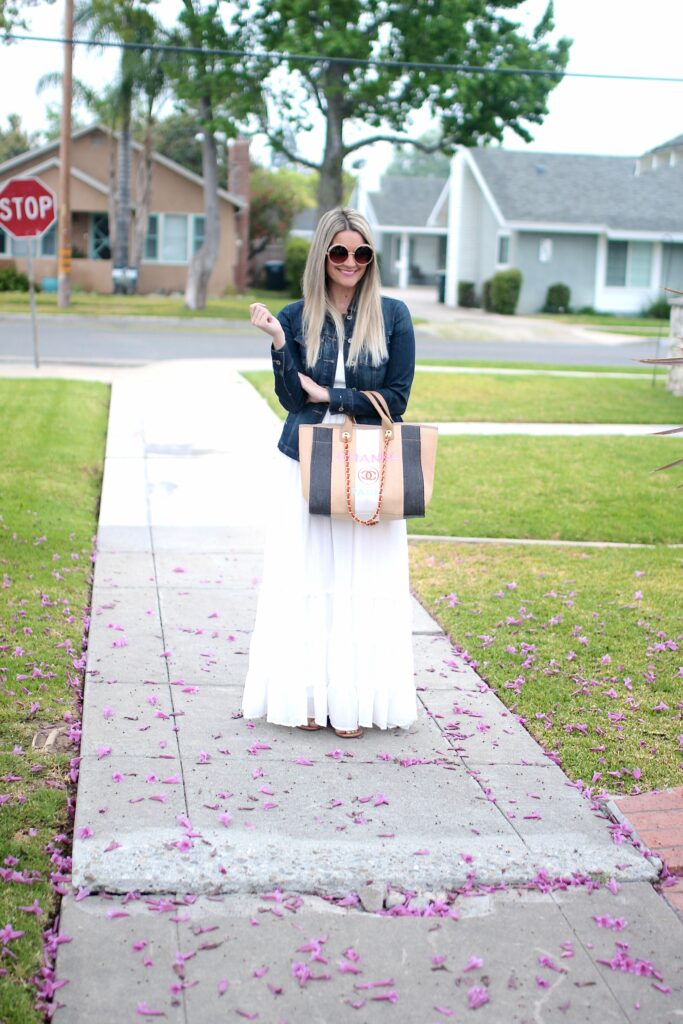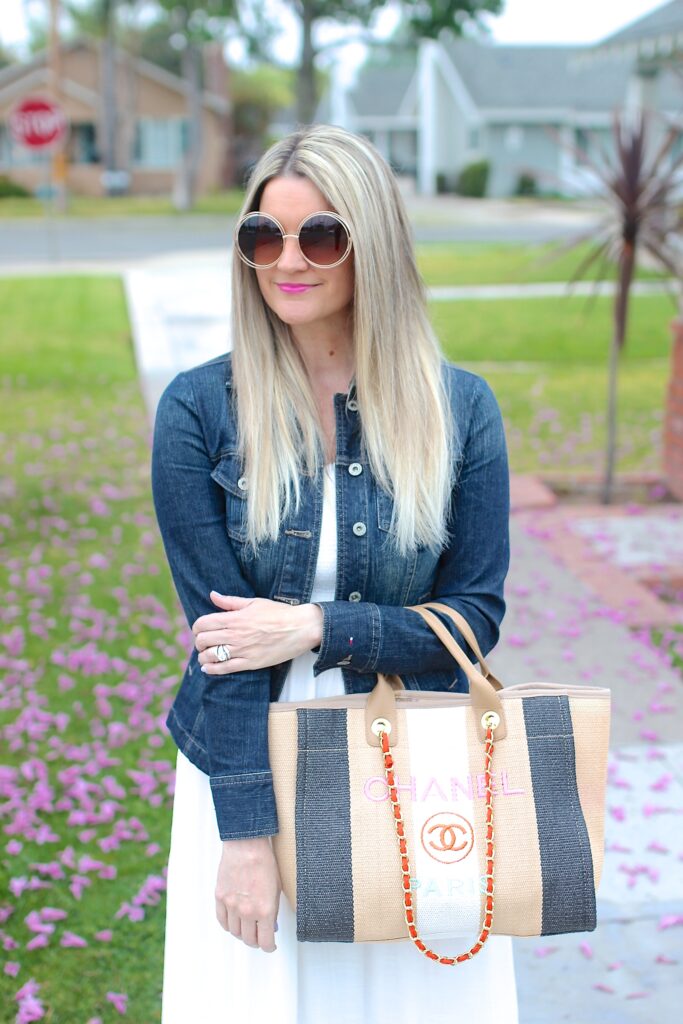 Dress: old (similar) | Jacket: Lucky | Glasses: Chloe | Bag: Chanel
* * *
I live for a flowy frock!
As the spring season is starting to show up, I'm on the hunt for adorable dresses that are lightweight, easy to throw on, and most of all…comfortable!
Are you a fan too? Do tell! xo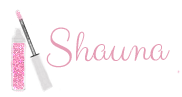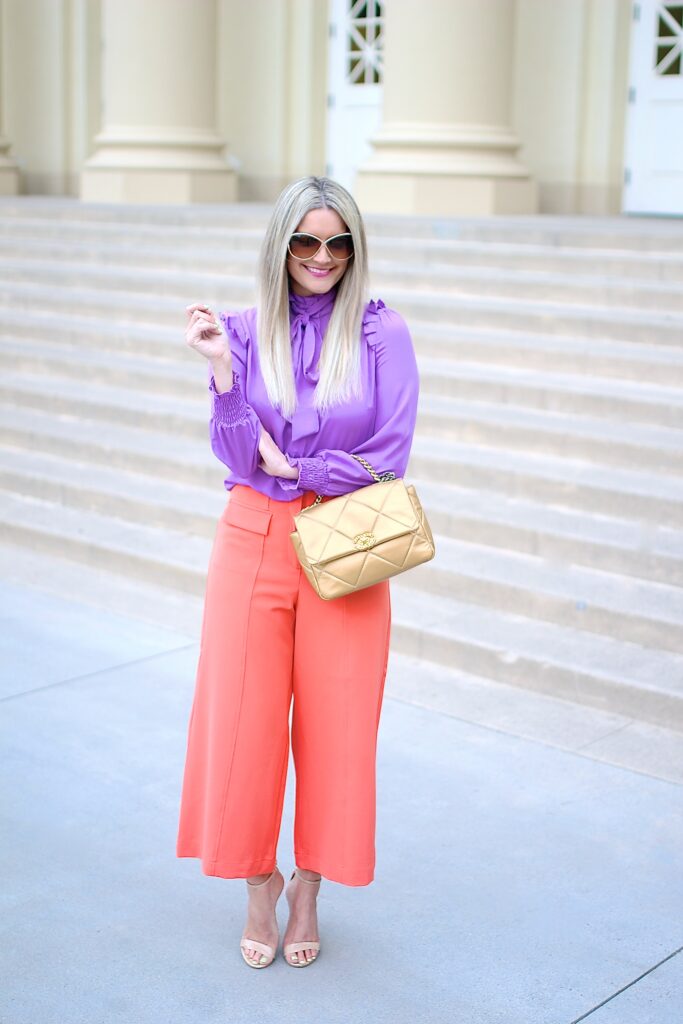 Top: New York and Company | Pants: New York and Company | Heels: Steve Madden | Glasses: Tom Ford | Bag: Chanel
* * *
As the weather begins to get warmer, I tend to get a bit more bold in my color choices.
This color combo just felt so FUN. There's something about the playfulness of spring that makes wearing really loud color combinations enjoyable. The pistachio nail polish was a fun touch too! 😉
Thanks for reading, have a great week!