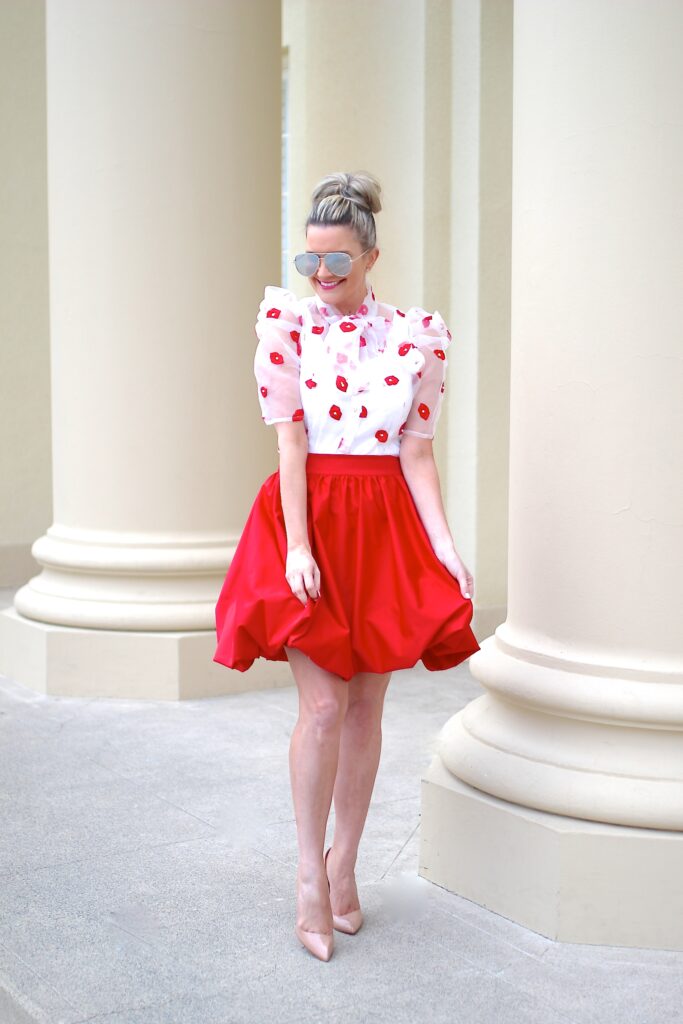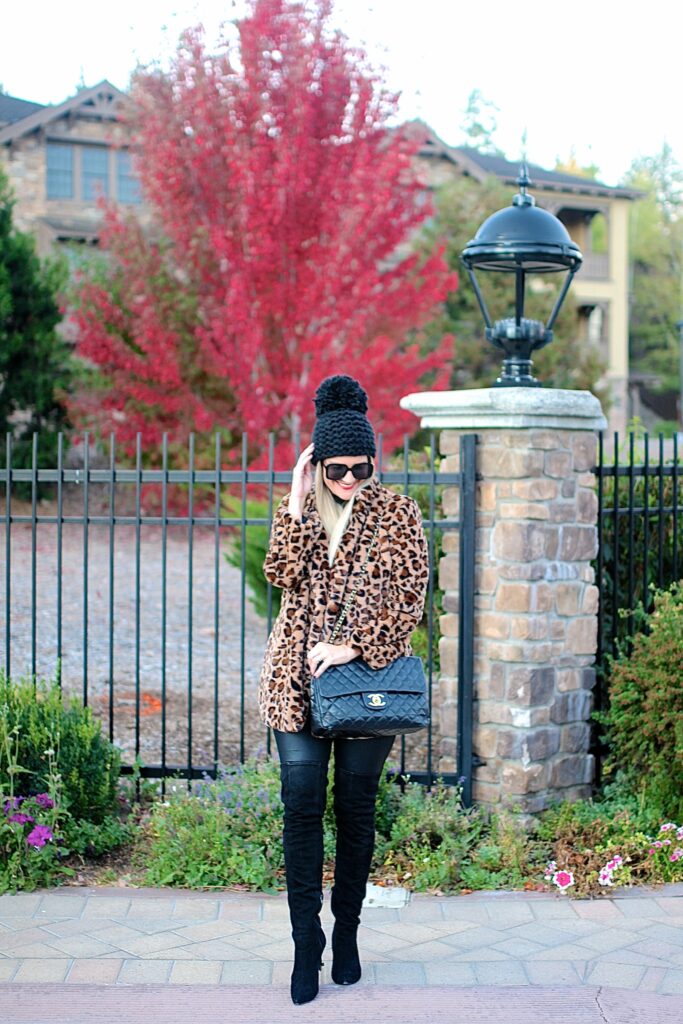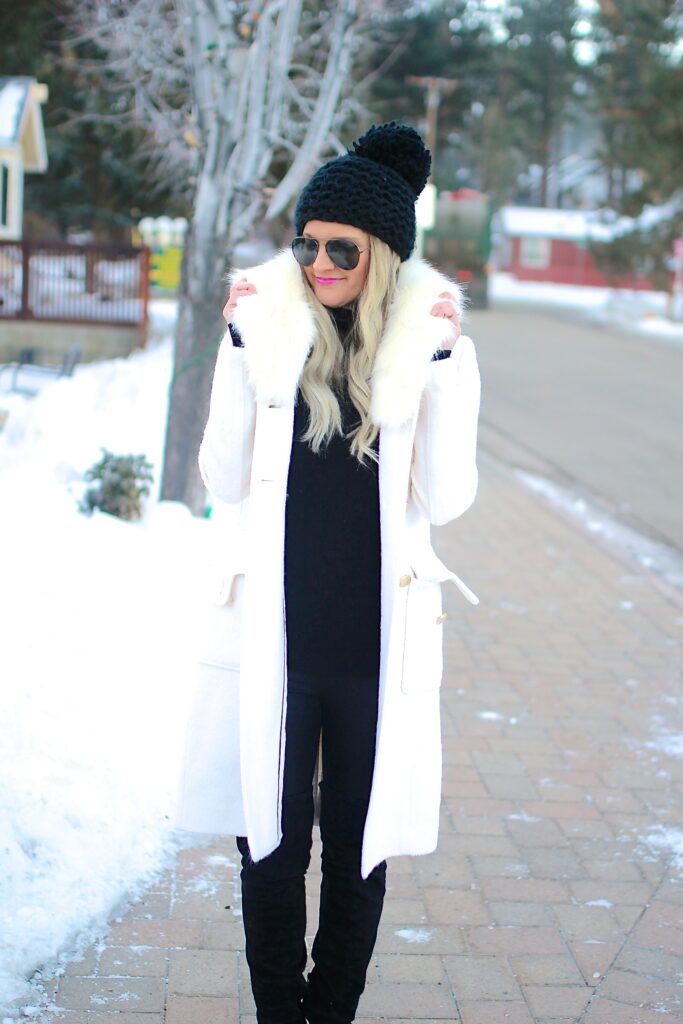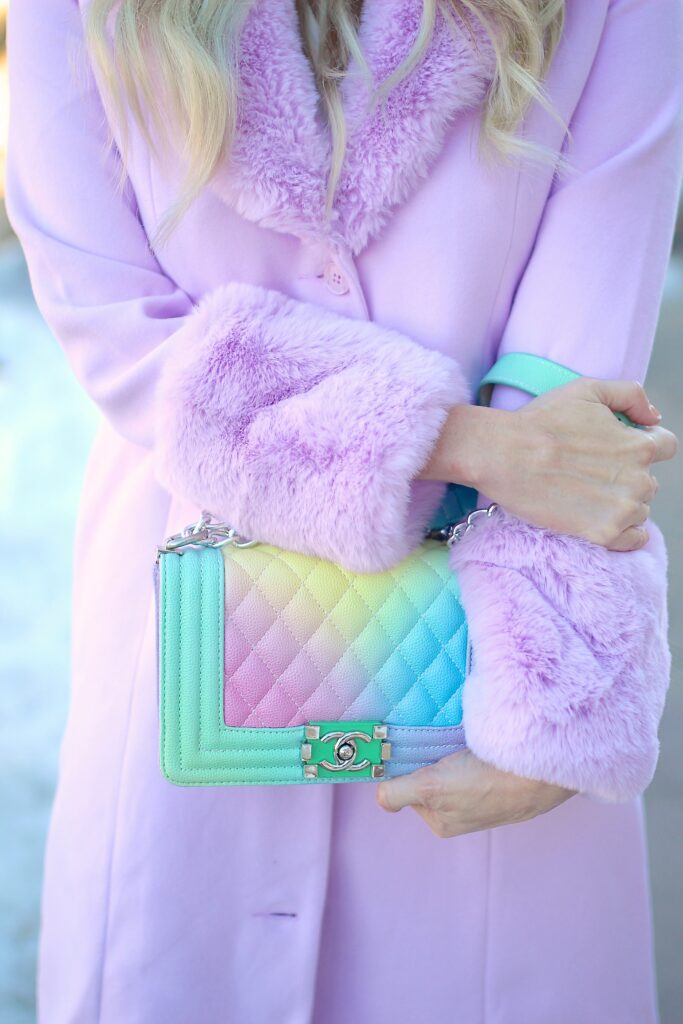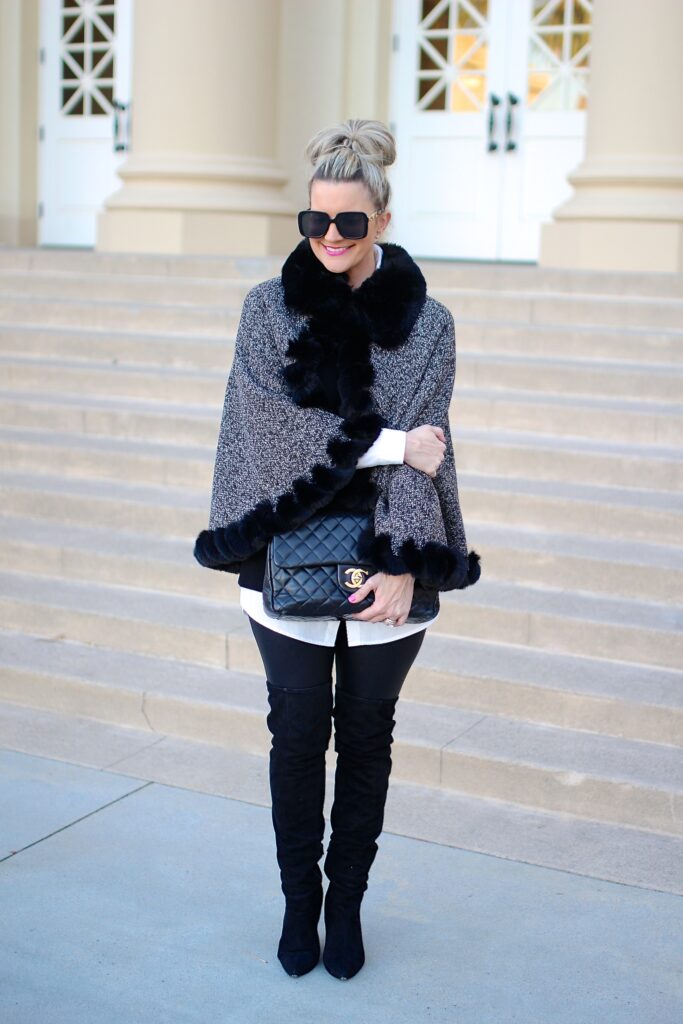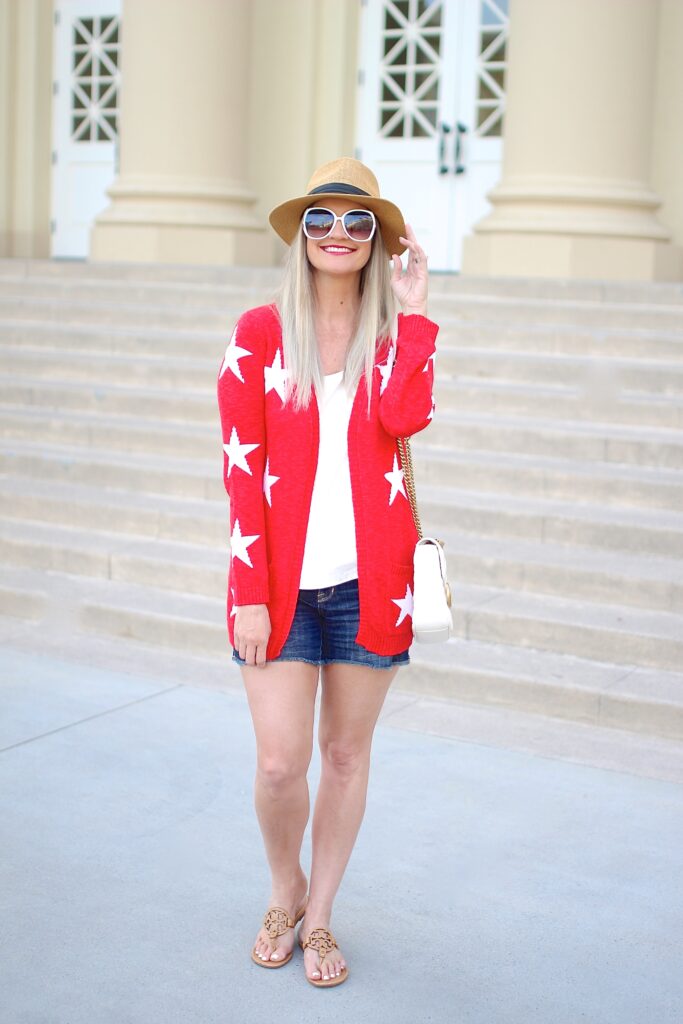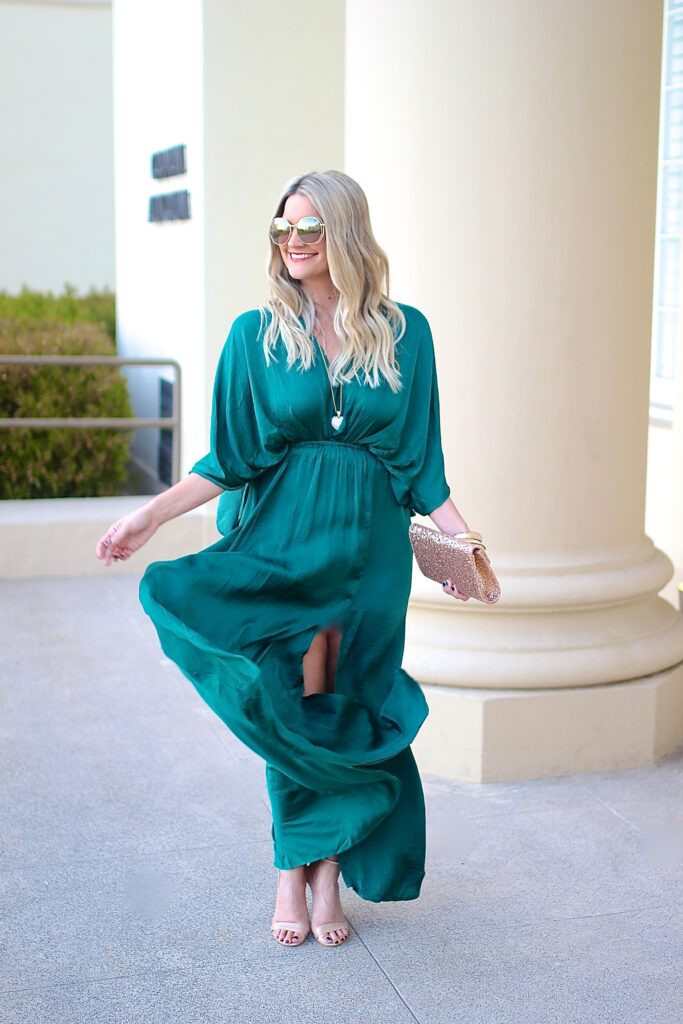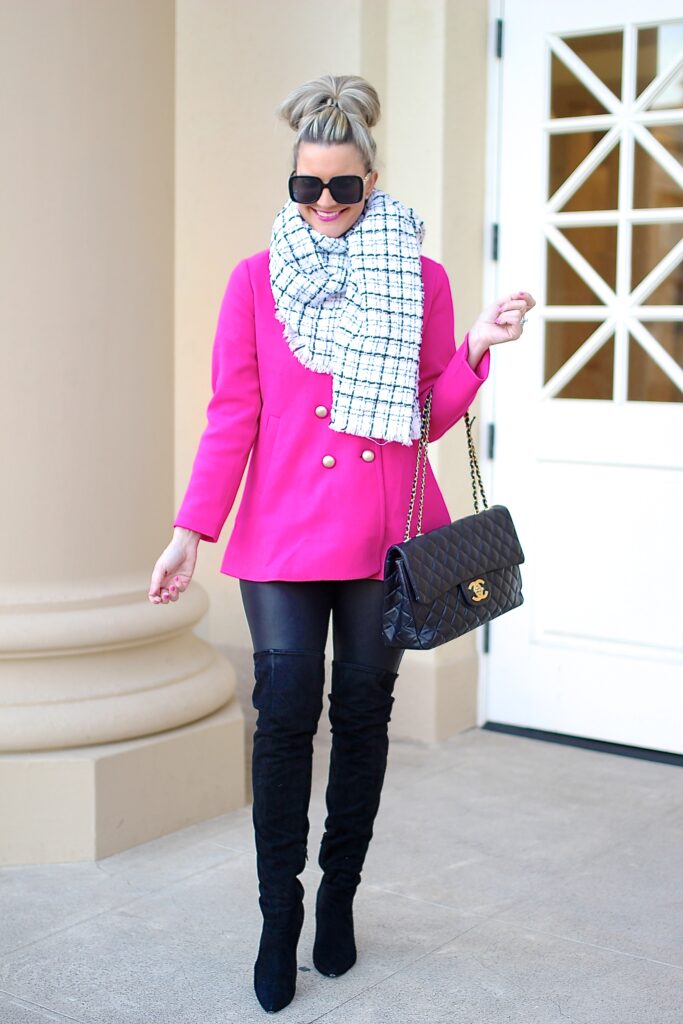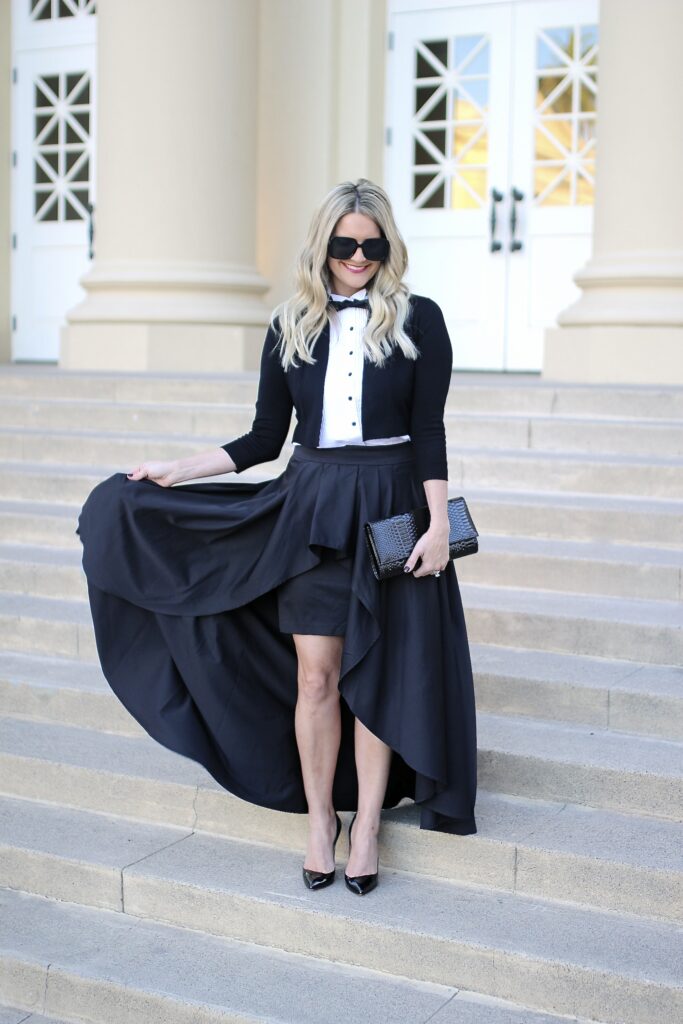 * * *
Thank you so much for your support and love this past year!
I can't express how much I appreciate you and this little corner of the internet. Fashion really is my passion, and it's an honor to share it with you.
Thank you for reading and HAPPY NEW YEAR! I hope you all will ring in the new year happy, healthy, hopeful and grateful.
I'll be enjoying a little blogging break, and will see you back here January 9th.
Lots of love! xoxo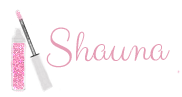 Gloves: Impressions Boutique | Beanie: Kyi Kyi
* * *
It's Christmas week, what a TREAT!
As always, I feel like this month flew by way too fast. I try to savor every moment in between the decorating, shopping and Christmas cards. I truly do love the season of giving, but sometimes I wish we could all dial it back a little and just enjoy. Enjoy the meaning of Christmas. Enjoy the holiday movies & treats without as much of the buying, wrapping and exchanging.
We'll be spending the holiday's with my family and I'm looking forward to all of the special moments and traditions we continue to carry from year to year. 
Have a Merry Christmas, and I'll see you next week where I'll be sharing my favorite looks from 2022.
XOXO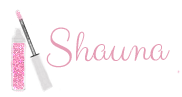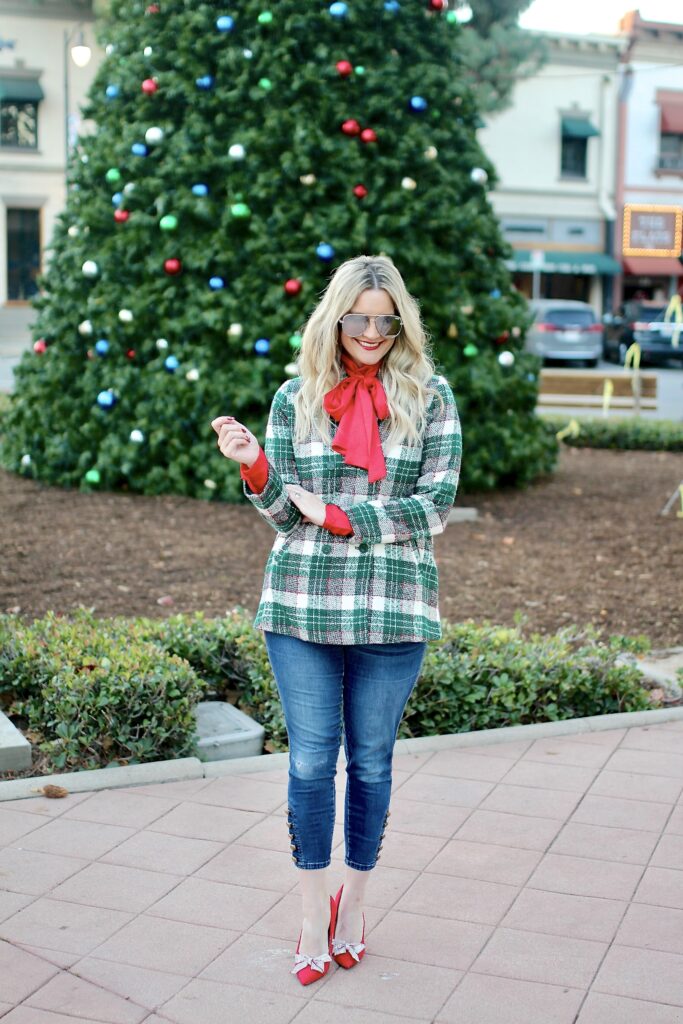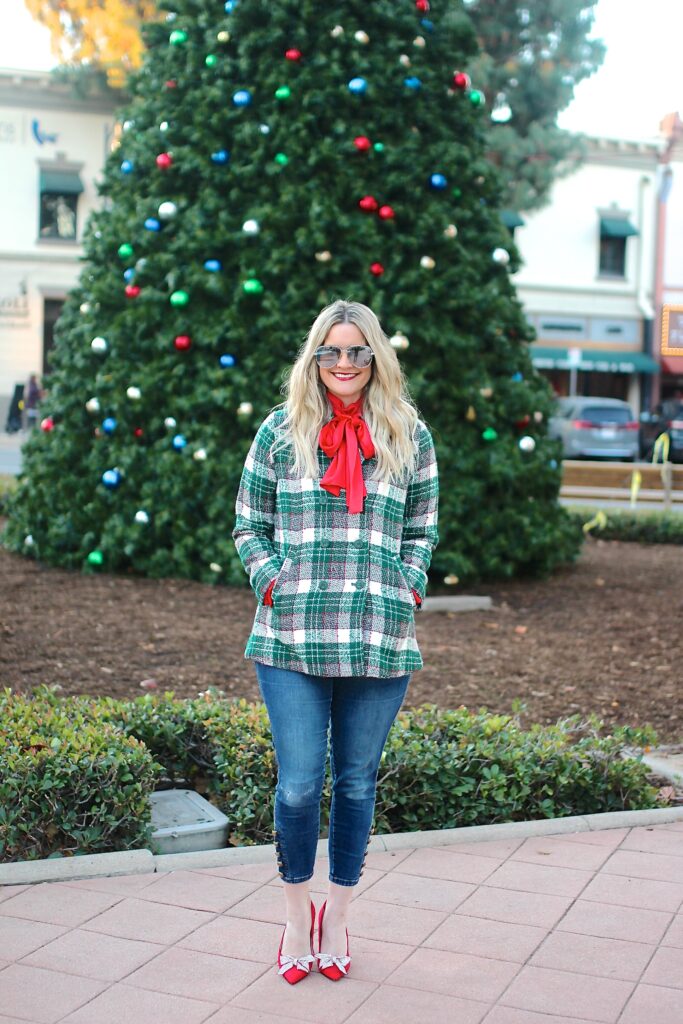 Jacket: Red Dress Boutique | Top: Red Dress Boutique | Heels: Red Dress Boutique
* * *
Can you believe we are so close to Christmas? What's left on your list to still get done?
We usually host our annual Christmas party this weekend, but unfortunately had to cancel. Such a bummer, but we are already looking forward to next years party for sure. 
Have a great weekend, thanks so much for reading!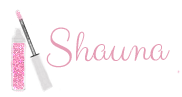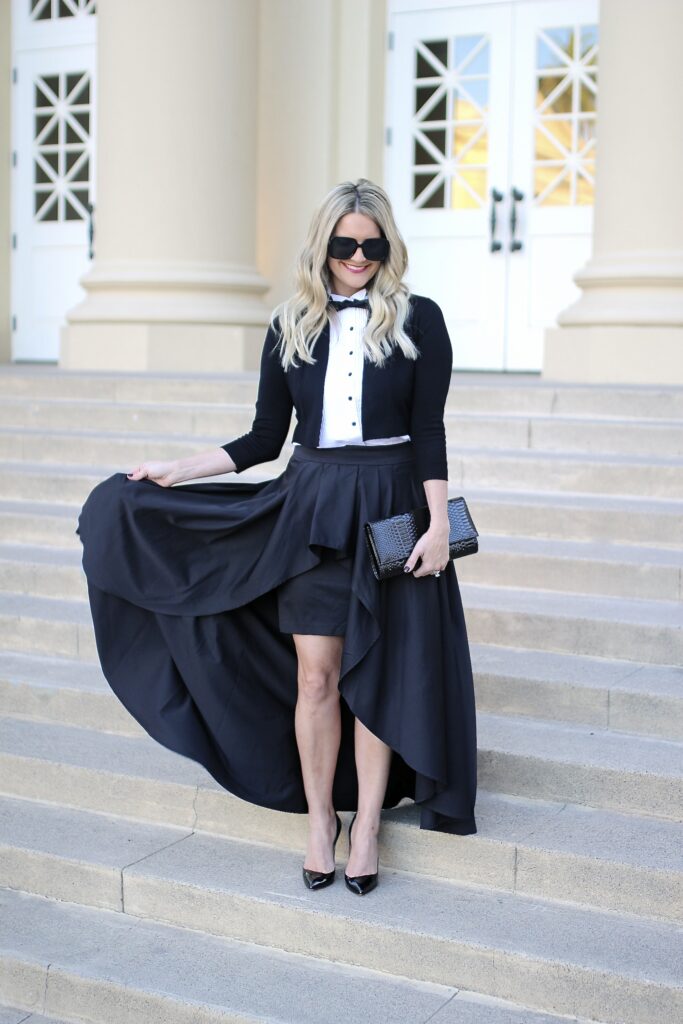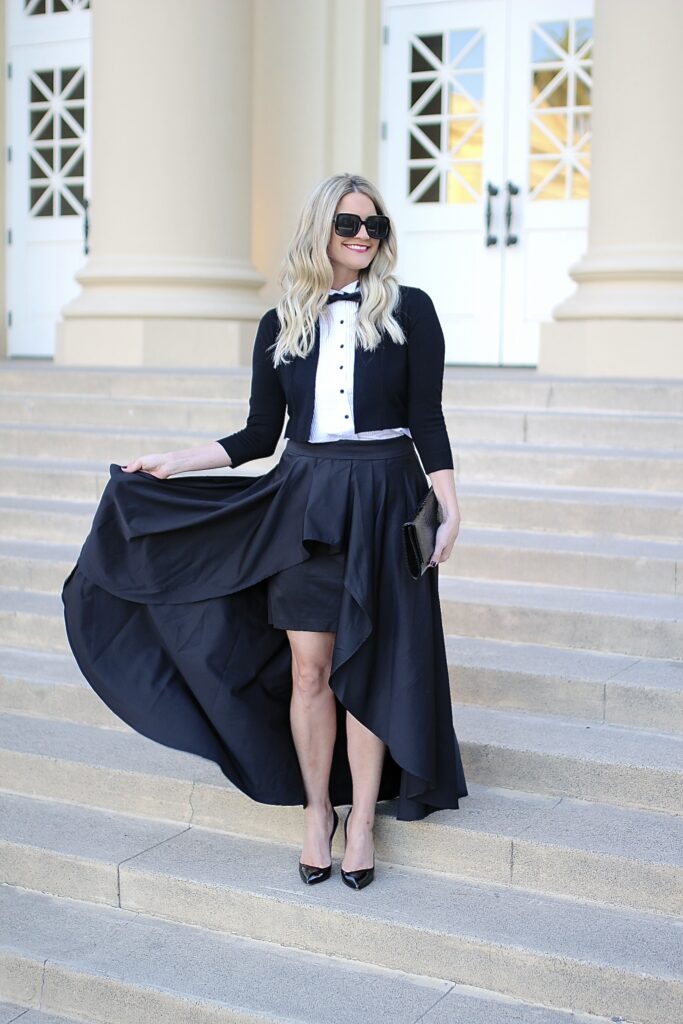 Top: New York and Company | Skirt: New York and Company | Heels: Louboutin | Glasses: Chanel | Clutch: old
* * *
New Year's Eve is one of the best nights for fashion.
It provides the perfect excuse to get all dolled up, make a statement and dress to impress. From vibrant color, to serious sparkle to rocking your own version of the tuxedo, there are a million ways to make the night just a bit more GLAM.
Cheers to making this NYE a night to remember! ♥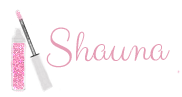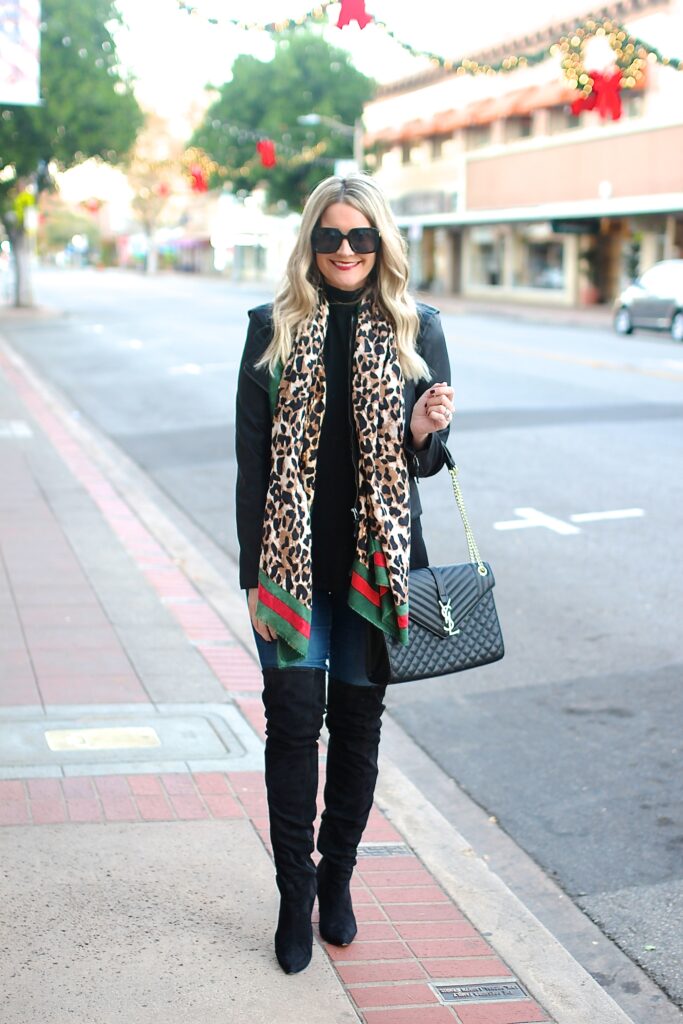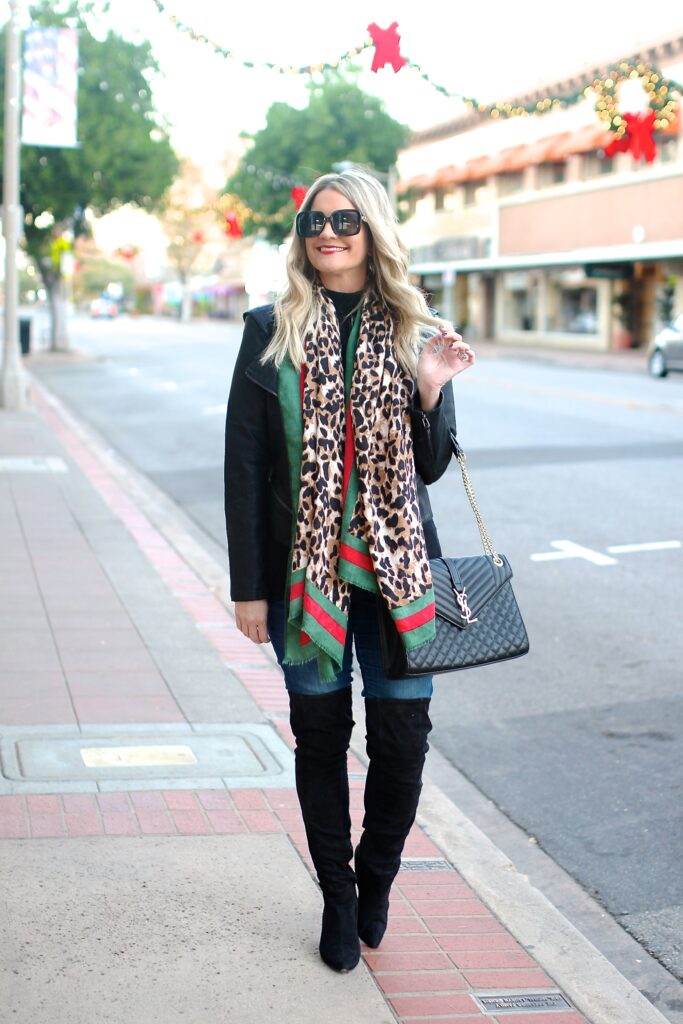 Jacket: BlankNYC | Scarf: Vici sold out (found here) | Boots: old | Glasses: Chanel | Bag: YSL
* * *
I've been feeling full of the holiday spirit lately, trying to enjoy as many peppermint frappuccinos, holiday movies & Christmas pajamas as I can. The month always goes by way too fast, so I'm really trying to soak it all in!
Hope you're enjoying the season too. Have a great weekend! ♥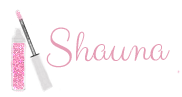 Sweater: Red Dress Boutique | Pants: Target | Heels: Red Dress Boutique | Glasses: Quay | Clutch: old 
* * *
Just say NO to ugly Christmas sweaters.
What you really want is a cute sweater to capture all of the magic & beauty of the season. One that you can wear throughout December to show off all your holly jolly hurrah!
I instantly fell in LOVE with this whimsy nutcracker sweater. It was pricey, but I already have 3 events in mind that I will wear it to this month, so in the end – worth it.
How do you feel about Christmas sweaters?  Yay or nay?