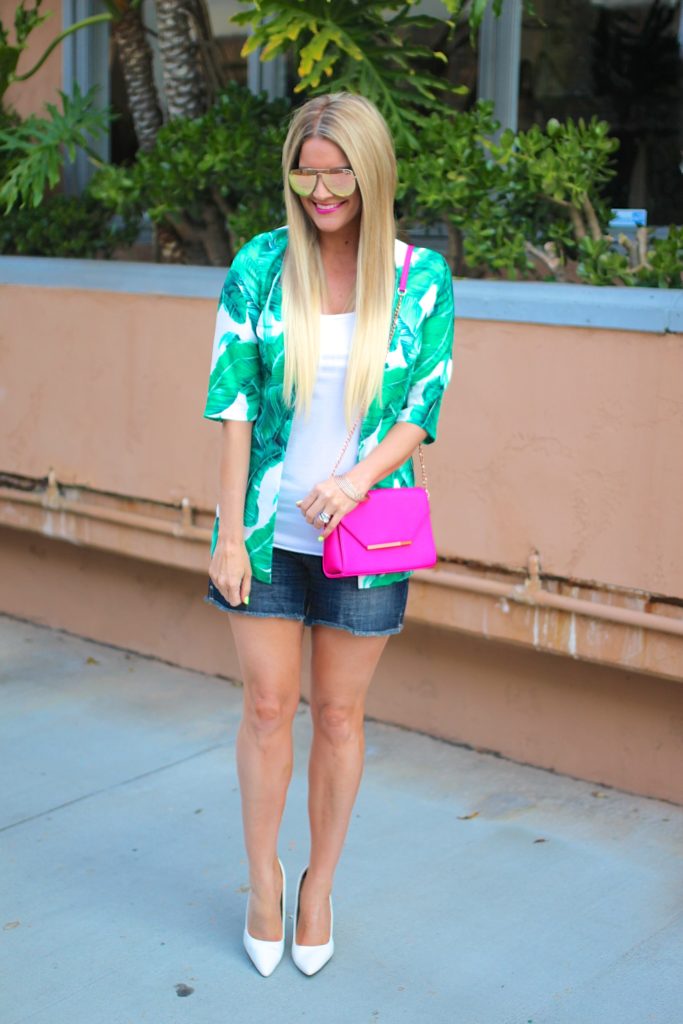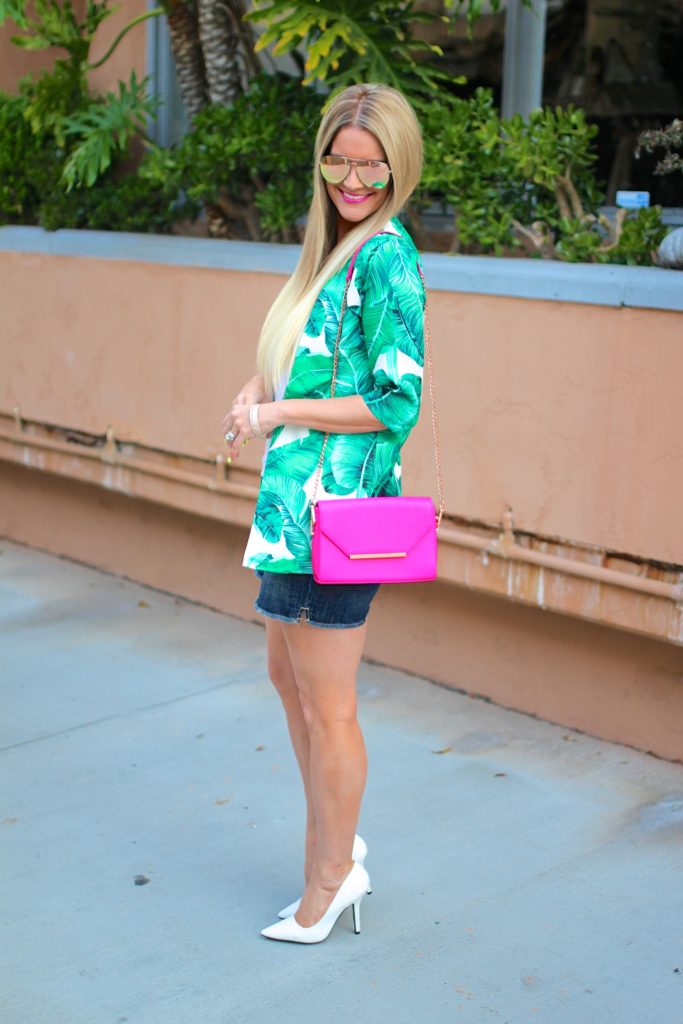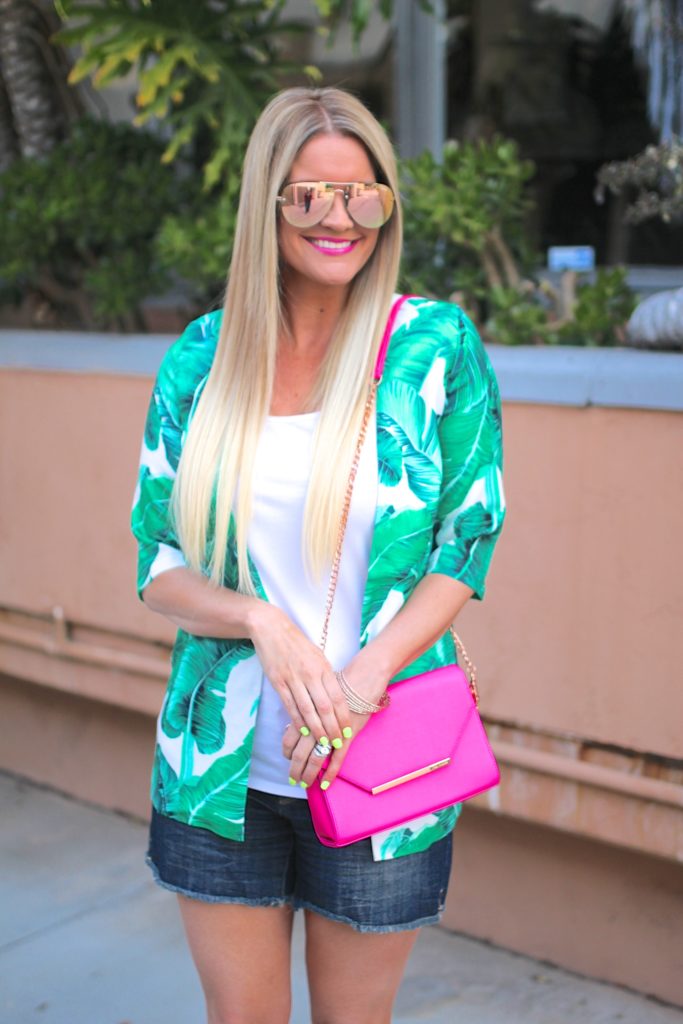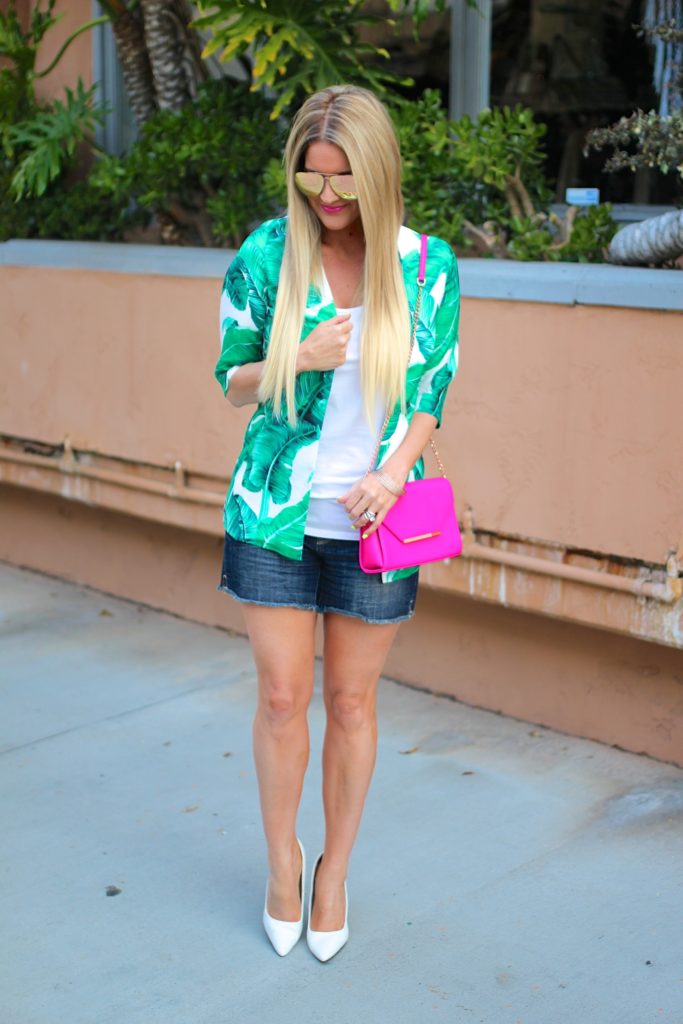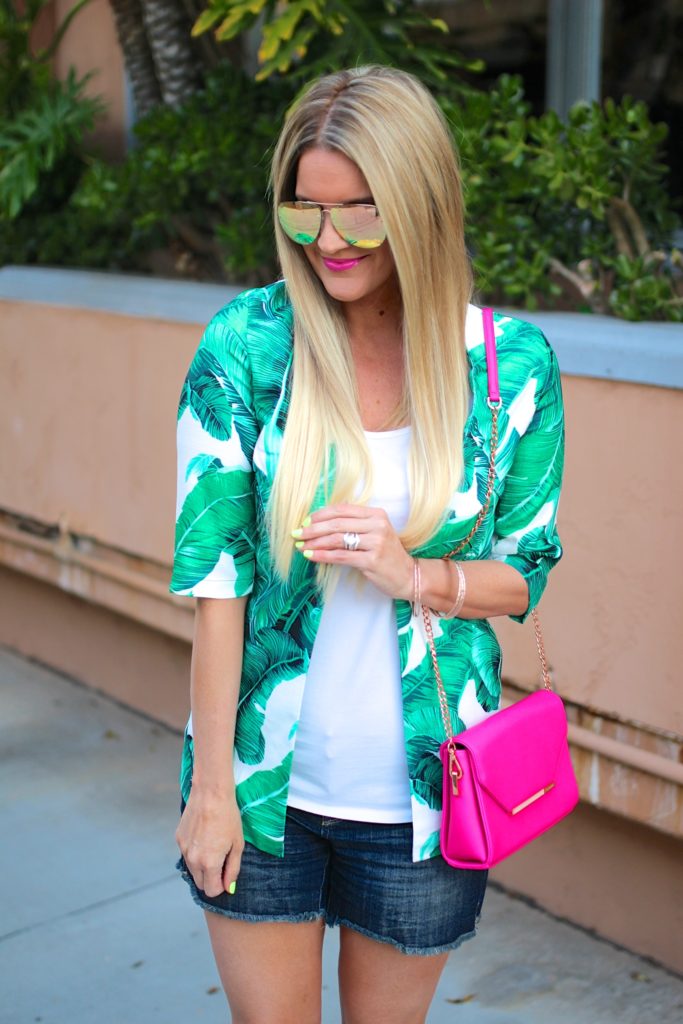 Blazer: Red Dress Boutique (Navy version here) | Tank: H&M | Shorts: old | Heels: Guess | Glasses: Quay | Bag: Ted Baker
THIS BLAZER.
Your heart kinda stopped, didn't it? I'm gonna go ahead and apologize now because you're probably going to be seeing a lot of it again on the blog and on my Insta-stories over the next few months. Whether it's worn to brunch, or heck…even a trip to the grocery store, this blazer instantly adds a dash of warm weather CHIC!
Thanks so much for reading, have the best week!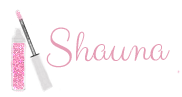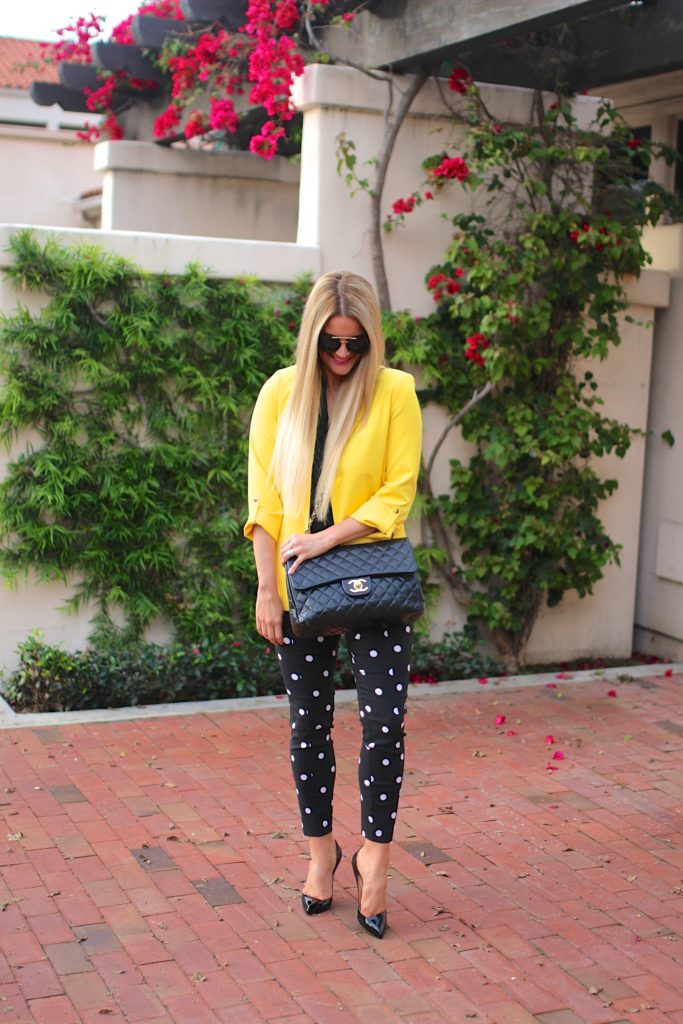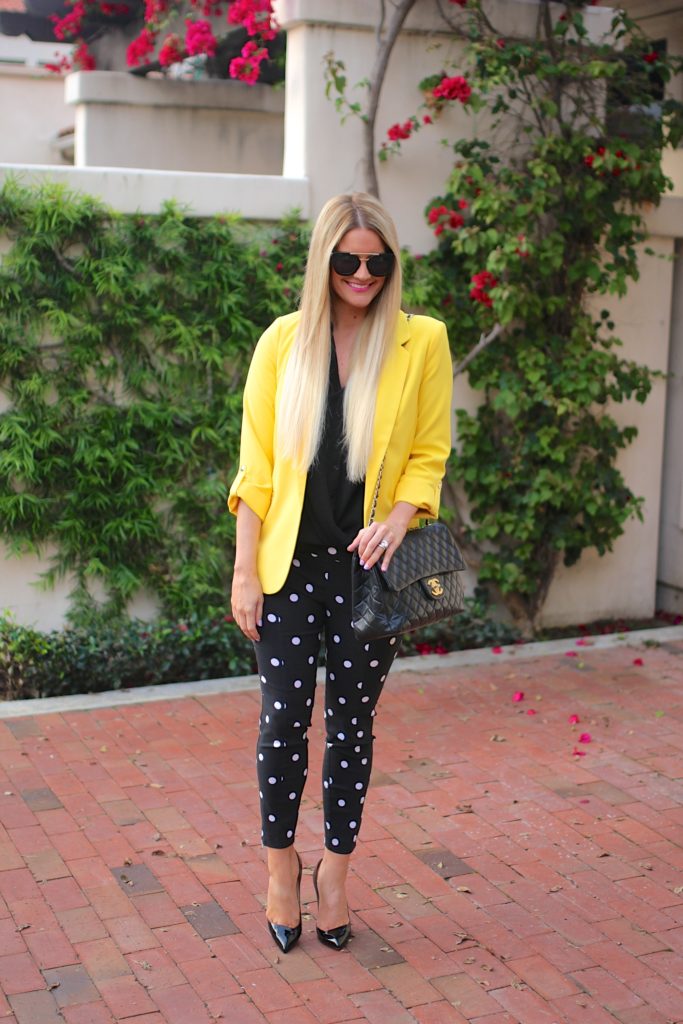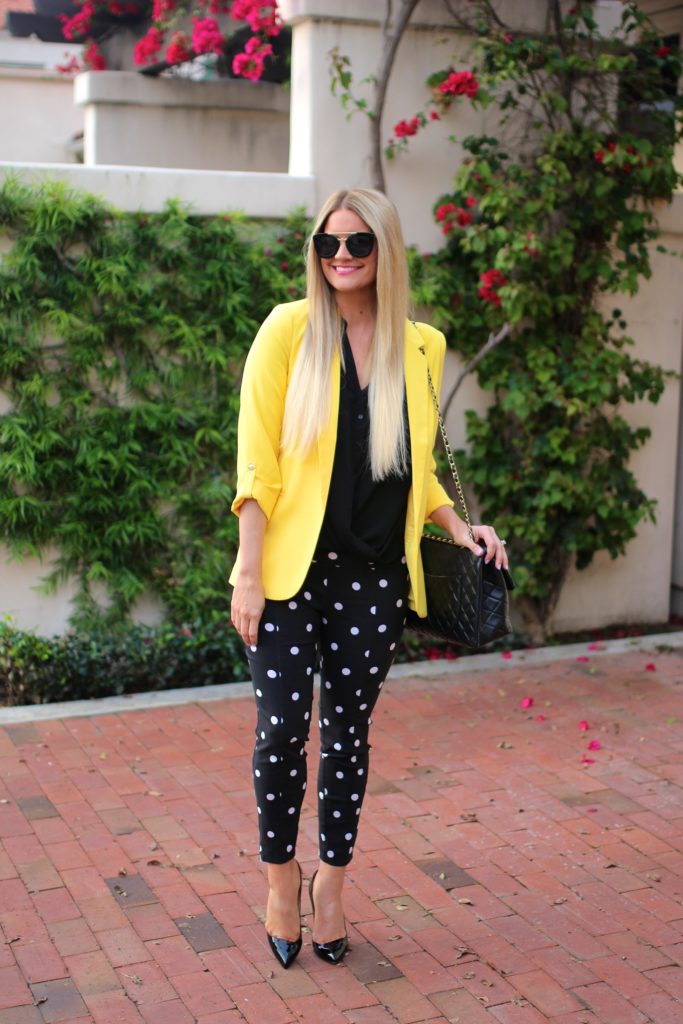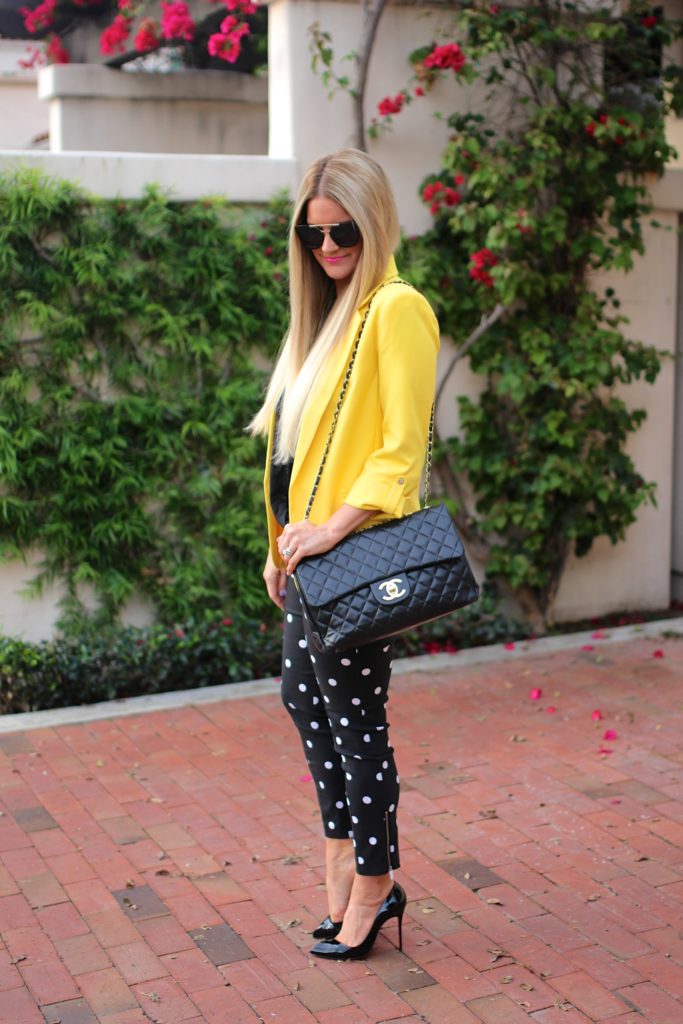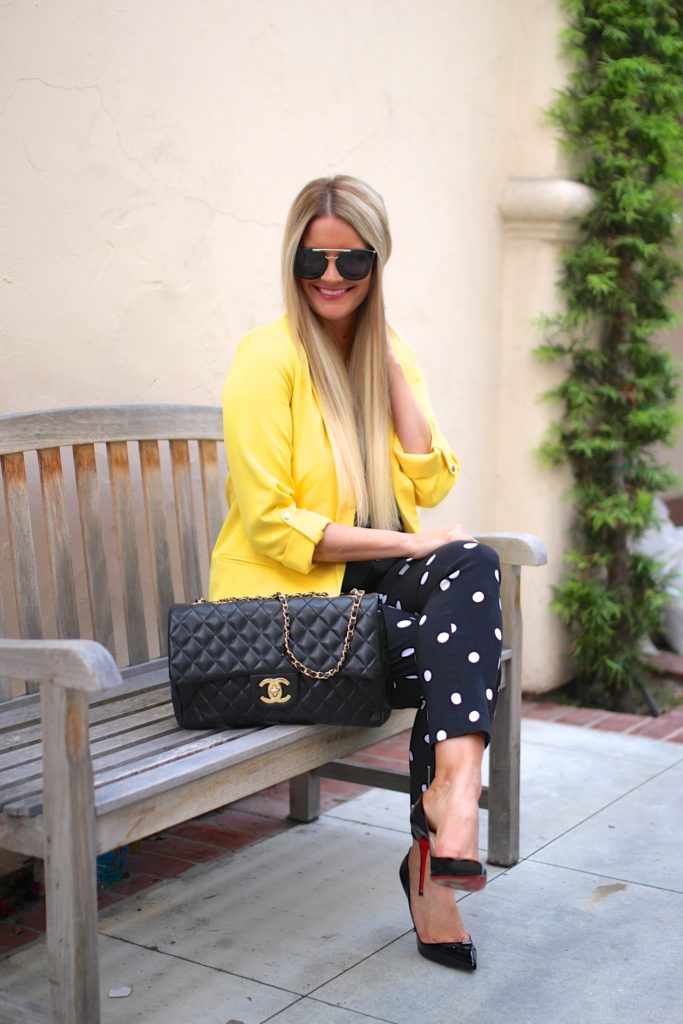 Blazer: Forever 21 | Top: Lush | Leggings: NY&Co | Heels: Louboutin | Glasses: Prada
I've had so many good NY&Co buys in the past, but these pull-on slim leggings rank at the top of my list. Typically I don't like to buy pants online because it's so hard to tell what the fit will be like, but I took a chance because they were leggings and I figured it would be easier to gage, and what a gem they turned out to be! Plus they are currently on sale for $29 and you can't beat that.
I'm still recovering from Vegas, and am slowly getting my voice back. I started losing it on the 1st night! I always forget how much the smoke bothers me, and apparently the older I get it affects my lungs/voice more than it used to at 21 🙂 All in all, it was such a fun sister trip, and we are now only 3 weeks away from the wedding! Time needs to sloooowwwww down….
Have a great weekend!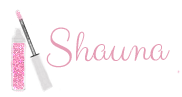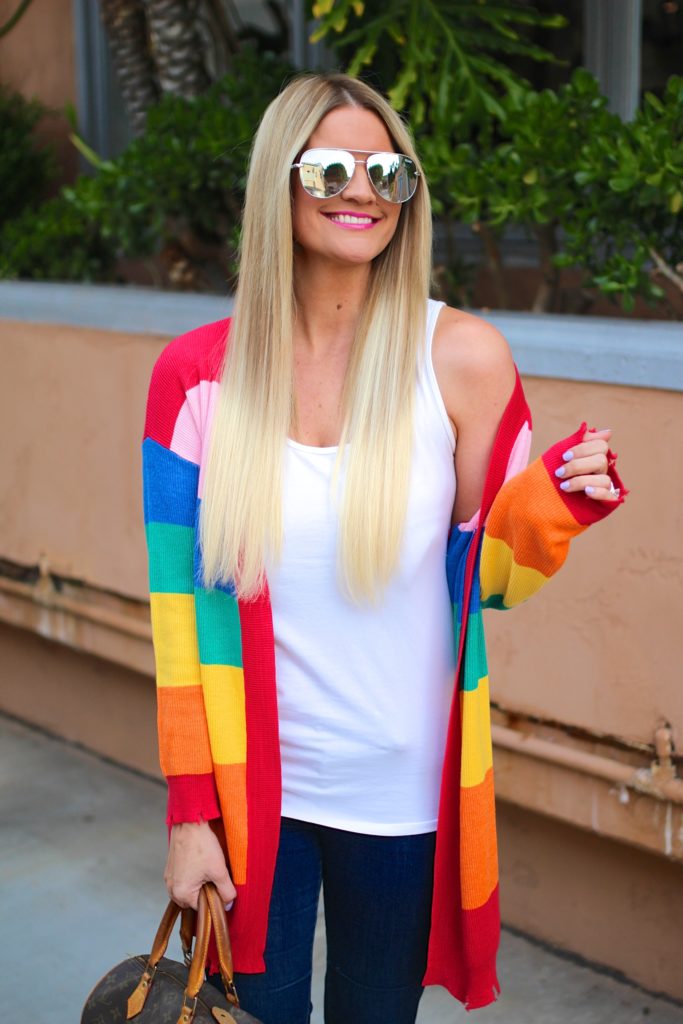 Sweater: Asos | Tank: H&M | Denim: J Brand (similar) | Glasses: Quay
What's the laziest outfit you can think of that doesn't involve sweats or leggings? For me, it's jeans and a white tee. But the rule is: if I'm going to dress "lazy", it has to look fairly chic and not sloppy. It's OK to wear a boring old tee…as long as you add a special sweater for dramatic effect! (Flared denim never hurt either…)
Ta-Da! Minimal effort required, in the chicest way possible! ♥♥♥♥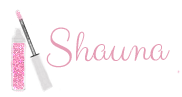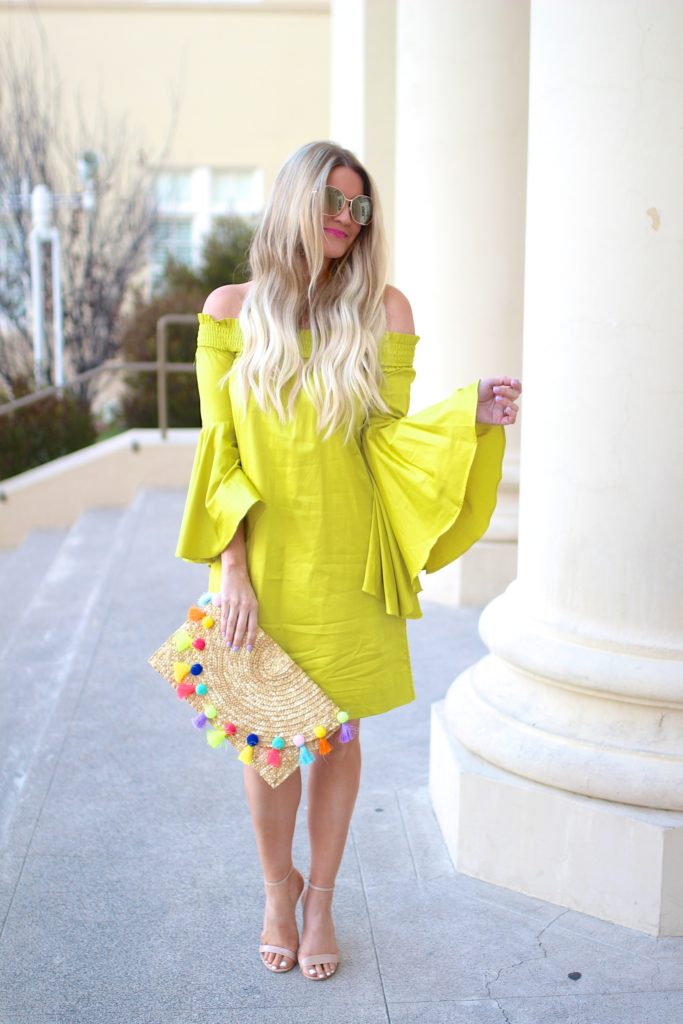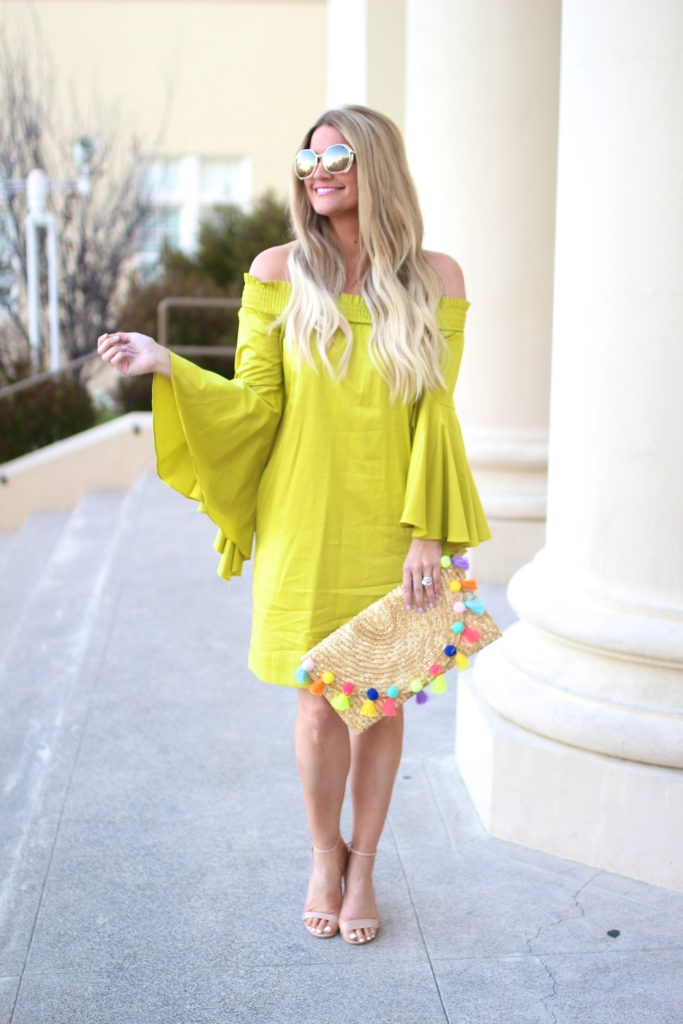 Dress: NY&CO (comes in 3 colors and a polka dot version here!) | Heels: Steve Madden | Clutch: T&J Designs | Glasses: Forever 21
A little color pop to start your week off right! Looking at this dress, all I keep thinking is…"Is it summer yet?!" 🙂
Well ladies, the time is finally here for my sister's bachelorette party! We leave Thursday for Vegas and I'm SO ready to skip outta town and have some fun with the girls. We're all in need of  some major sun, cocktails and dancing (even though I know my feet will be dead by Sunday). This will be my only post this week, so I'll see you all Monday!
Don't forget to follow me on Instagram here to see some of our Vegas trip!
Thanks for visiting!!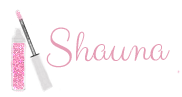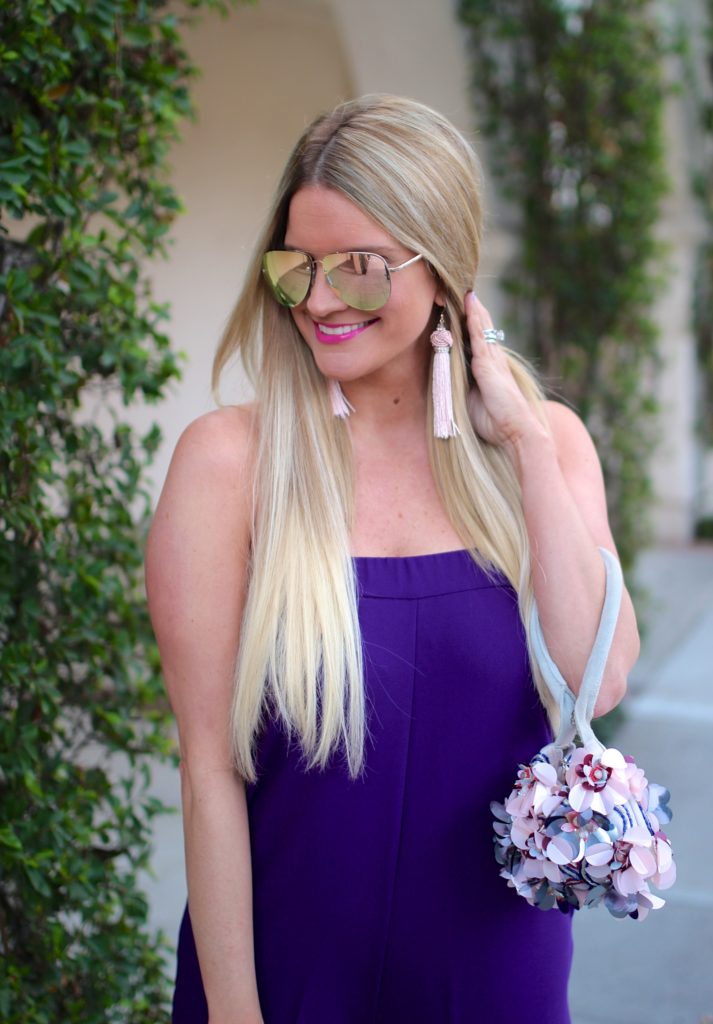 Jumpsuit: Asos | Bag: Asos | Heels: Steve Madden | Glasses: Quay | Earrings: Etsy
I'm always looking for new ways to update an outfit…as in how do I spruce up yet ANOTHER freaking jumpsuit? How can I accessorize in a clever way?
For me, I love adding a fun bag or clutch that becomes the focal point of the look. My go-to shopping spot is always Asos because their bags are SO much fun! I'm such a sucker for accessories in different shapes & colors. 
Thank you so much for reading, and hope you guys have a great weekend! This week has been so crazy busy at work, and all I want to do is NOTHING this weekend. Too bad I have soooo many things on my to-do list. Can I get a "heck yeah" that adulating can be rough?! ♥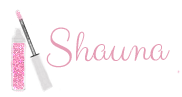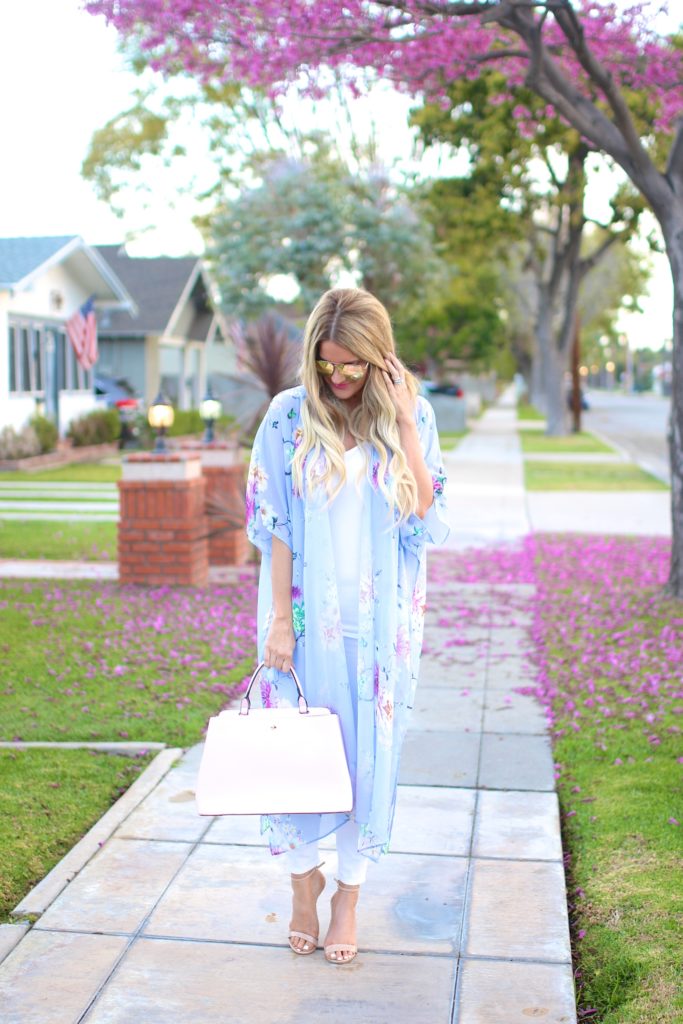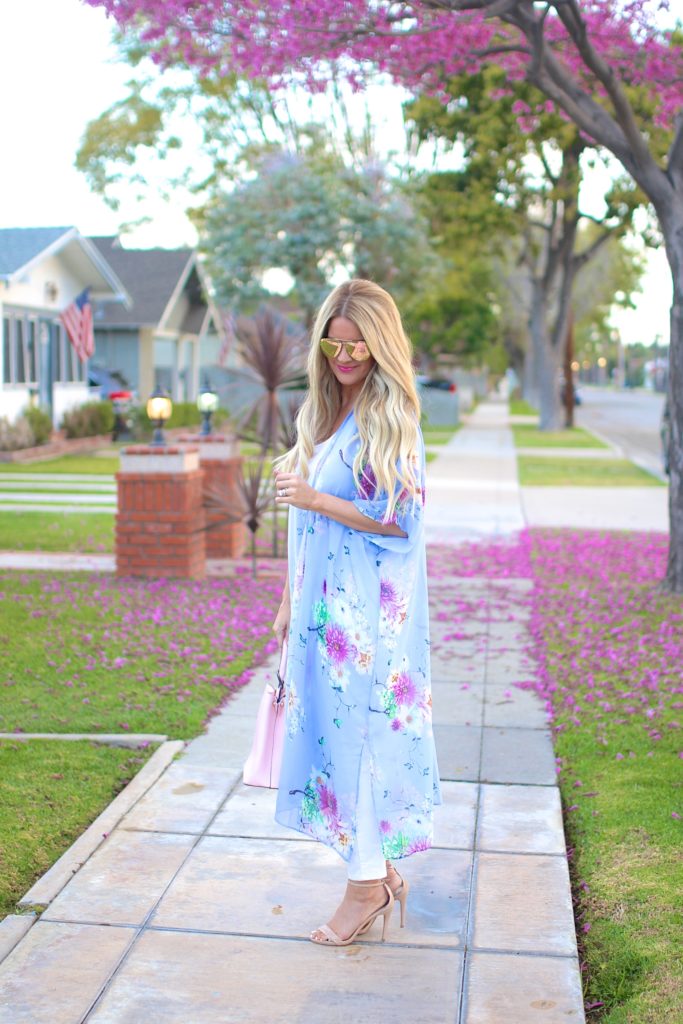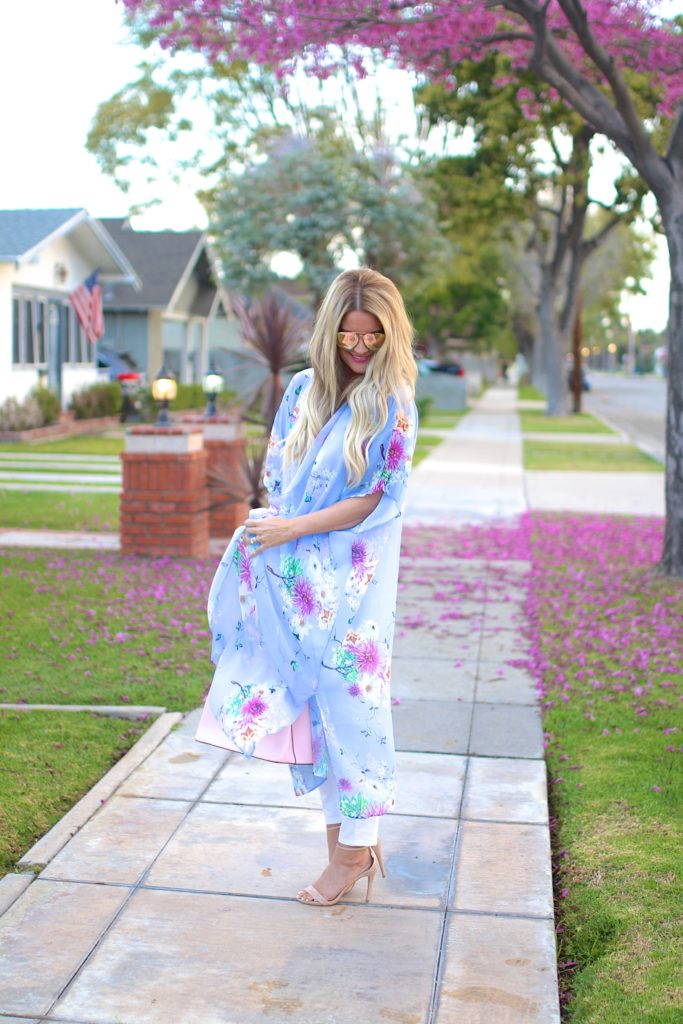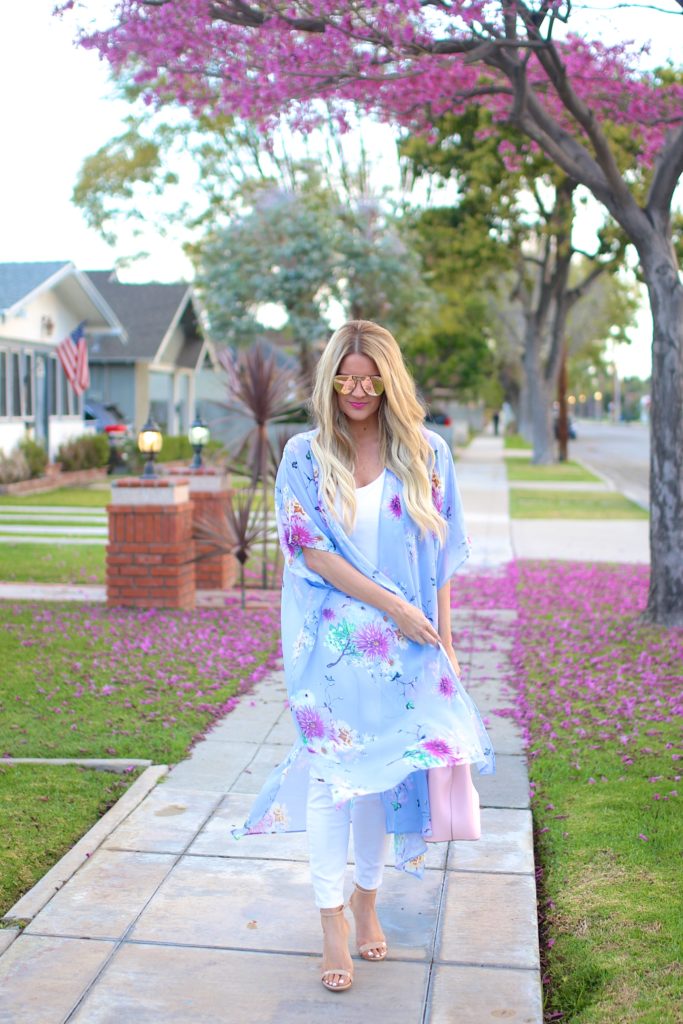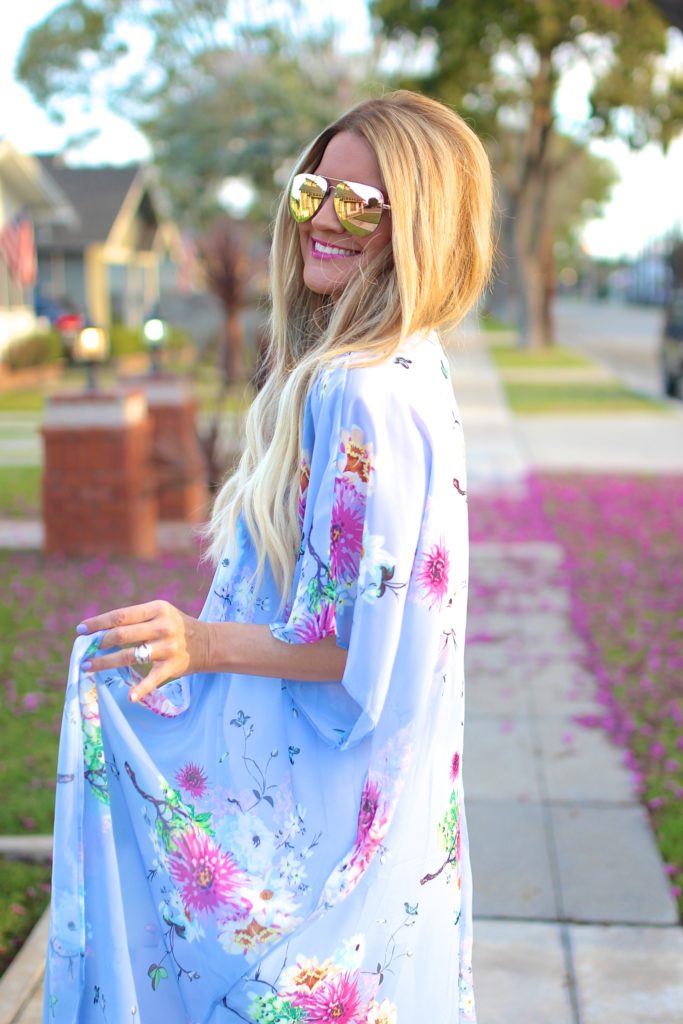 Duster: Impressions | Tank: H&M | Denim: Free People | Heels: Steve Madden | Bag: old (similar) | Glasses: Quay
I know I've been going on and on about Spring clothes lately, but the excitement that it's finally here has become too much for me to handle: the kimonos, the white denim, breezy dresses, open toe shoes:
MY HEAR IS GOING TO EXPLODE!
But there is one simple fact about Spring dressing that make it so appealing to me: it always look so chic and pulled together, regardless of the items. Take this outfit for example:
Kimono: luxury chic
Tank top: comfy chic
White denim: trendy chic
It's a no fail look! √
Thanks so much for reading, would love to see you back here Thursday! -xo