Sweater: Nasty Gal (similar, similar, similar) | Denim: Free People (similar) | Bag: NY&Co | Glasses: Quay
With all the freezing cold weather here lately, it's taking a toll on my ability to pick anything from my closet other than black. Which is BEYOND BORING. So it was time to switch it up and bring on some happy colors! And with a bold and vibrant sweater like this, there is no other way to wear these rainbow stripes other than loud & proud!  So I say get your Punky Brewster on this winter, and don't apologize for it! Because as the saying goes:
"Style is about knowing who you are, what you want to say, and not giving a damn".
Have a bright and beautiful week! XO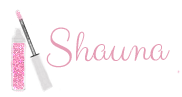 Coat: House of Harlow | Sweater: old (similar) | Denim: Free People | Glasses: old (similar) | Bag: Huxley + Harper
If there is ONE piece in your closet you need right now – it's a good pair of flare jeans. Find a pair that fit like a glove, with a ridiculous bottom, and you will never want to take them off…trust me!  I pretty much wear this pair during every and all seasons (you've already seen them here, here and here).
Hope you all have a great weekend! We have a sisters' brunch on Saturday, so I'm really looking forward to that. It's time to talk all things weddings, and I cannot wait! Mimosas, here we come.
Cheers to the weekend!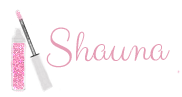 Top: Haute & Rebellious | Blazer: Bobeau | Pants: Eileen Fisher | Bag: old | Glasses: Quay
Leave it to me to find a totally over-the-top way to spin a suit, right? I loved this blouse so much the second I saw it, and pretty much tracked it every single minute until it arrived at my house. The cascading collar and ruffle sleeves were something so grand and elaborate, it was just like nothing I'd ever seen before. Definitely puts your basic suit to shame 🙂
Fun fact abut these photos? These were actually taken in the beginning of  fall for a blog post, but I just kept pushing it back, and then December hit with all the fun holiday looks, so I never posted them. I'm sure the tweed bag and dark nails gave it away!
Thanks so much for reading… I hope you all have a beautiful week XO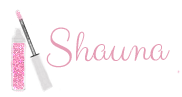 Trench: Halogen (similar) | Sweater: old (similar) | Pants: Nordstrom | Heels: Call it Spring | Tote: Louis Vuitton | Scarf: Burberry (similar) | Glasses: Prada
Trench coat. Classic scarf. Great tote.
In my opinion, just a few of the essentials you need to help build a timeless, classic wardrobe. They can definitely be investment pieces, so don't be afraid to splurge on certain ones if the time is right. Because they're classics, they'll last you years or decades. This trench is one of my favorite recent purchases, and with all this rain we've been getting, I sure have been getting a ridiculous amount of use out of it!
Speaking of rain, we are in the middle of another giant storm that is supposed to last throughout the weekend. Kind of looking forward to puppy cuddles and movies on the couch all weekend…
Thank you so much for stopping by, and have the best weekend ahead! XOXO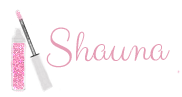 Coat: Cupcakes and Cashmere | Denim: Forever 21 | Heels: Call it Spring | Beanie: Nordstrom | Bag: NY&CO | Pom Pom: NY&CO | Glasses: Quay
When the skies are dreary and grey, I always like to incorporate some color into my wardrobe. There's nothing better than a little feel-good shade of pink to bring your winter mood right up! On another note, Santa brought me about 10 different pom pom beanies that I had my eye on last month, and this was one of them. Now that the Christmas haze has worn off,  I'm wondering why in the world I thought I needed so many? 🙂 I definitely got sucked into the trend on that one!
Thank you so much for stopping by, and enjoy your week!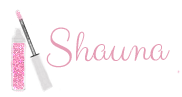 Coat: Laundry | Denim: old (similar) | Boots: Seven 7 | Glasses: Quay
Orange County has been getting a ton of rain lately, which means major snow in our mountains! I was so excited to find this coat for our trip up to Big Bear. It has all the snow bunny feels. I figured because it was white, it would probably be a little hard to photograph against the snow, but sometimes you just gotta pack for yourself and not the blog. Anyone else feel me on this struggle?
I hope you all have a great holiday weekend! It's supposed to be nice here, so the plan is to take out my new electric bike that Santa brought me. 🙂 A bike that basically powers you up the hill while you barely pedal? Officially the best thing ever. Not to mention it has a little basket and a bell, so it's hard not to feel like a kid when I'm on it! -XO