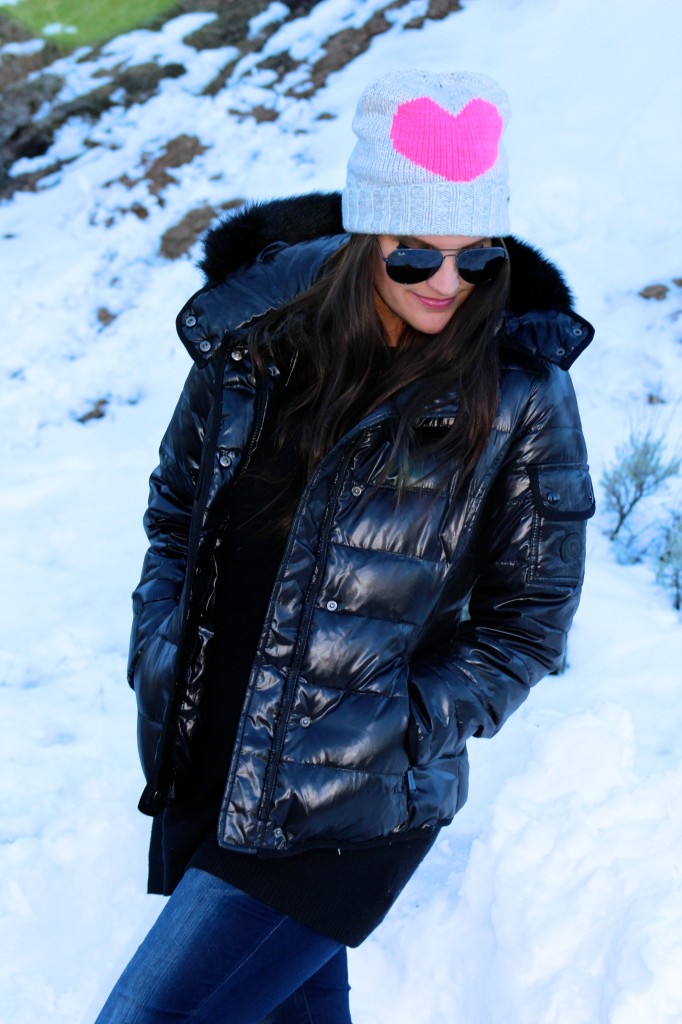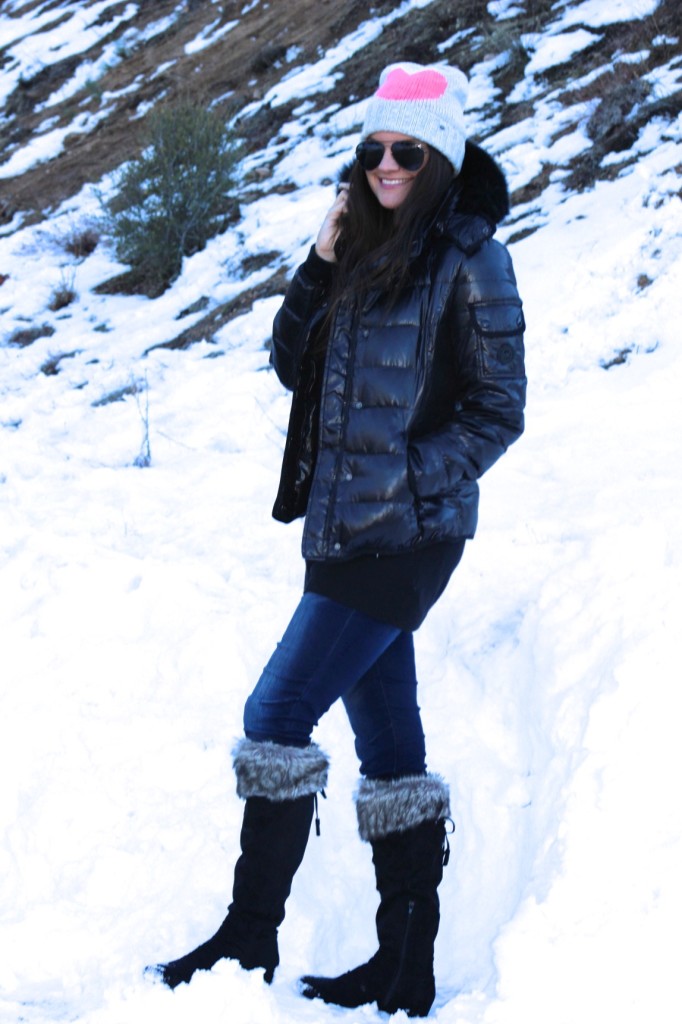 Coat: Michael Kors,
(

similar

)
| Sweater: H&M | Denim: Bebe | Boots: Guess, old | Beanie: American Eagle (not online, but in stores now!) | Sunglasses:
Ray-Ban
OK, last of the snow pics. I always forget how cold it can be (I know, I'm such a baby, right?).
Have a great weekend, thanks for stopping by!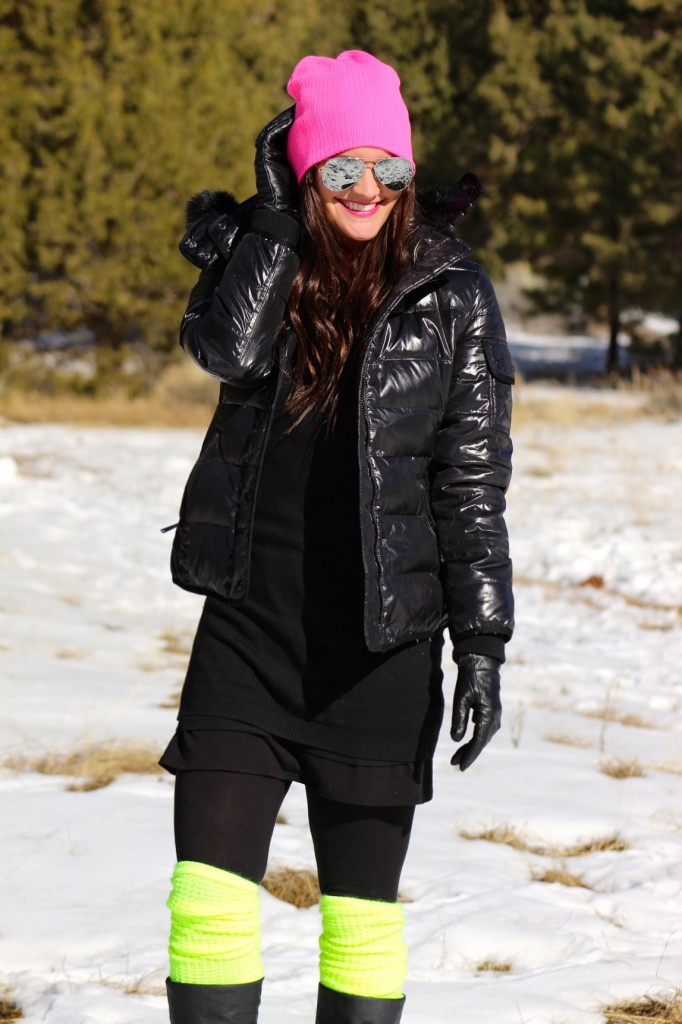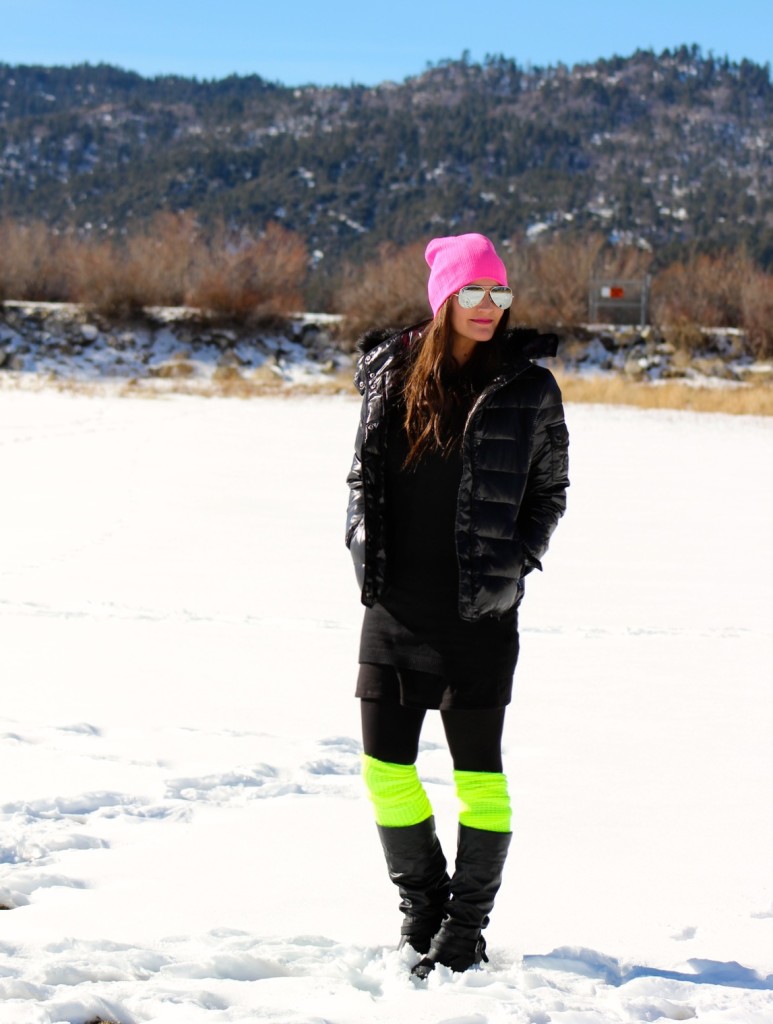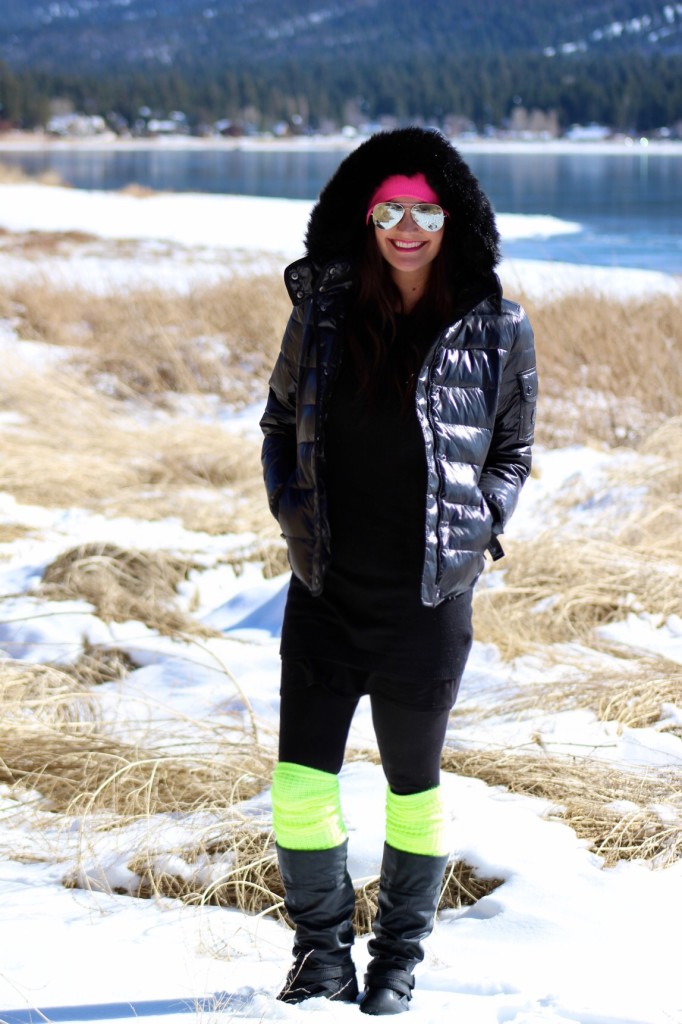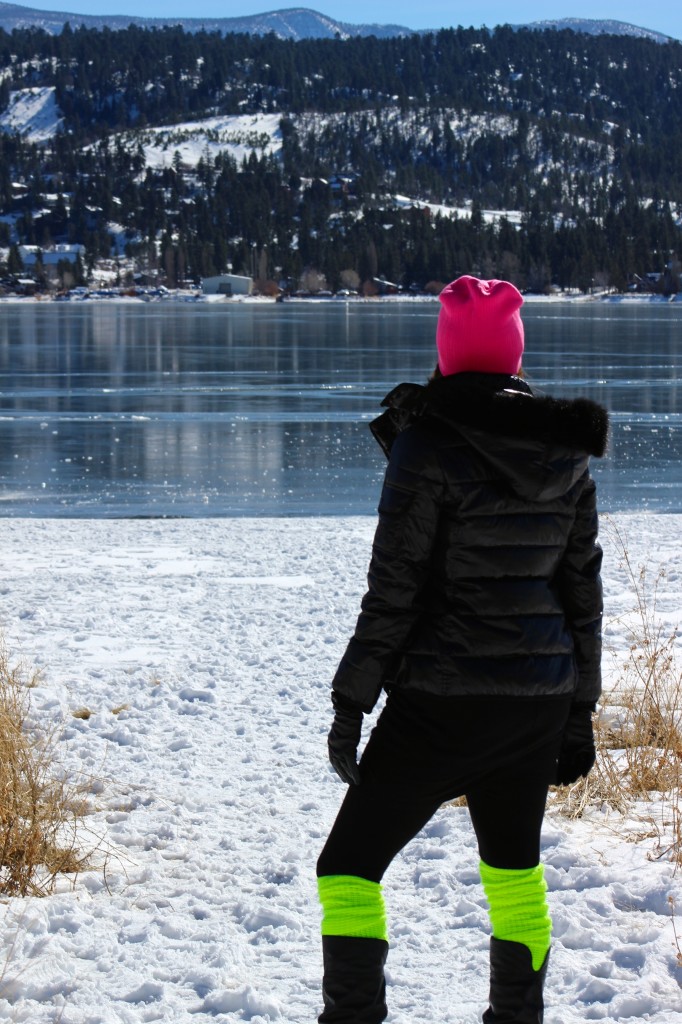 Jacket: Michael Kors,
(

similar

)
| Sweater: H&M | Leggings:
Nordstrom
| Boots: old | Beanie:
Forever 21
| Leg Warmers:
American Apparel
 | Gloves:
H&M
| Glasses:
Ray-Ban
One of the best parts about living in Southern California is that you can literally be at the beach one minute, and then make your way up to the mountain snow all in the same day. This was such a beautiful day! The lake was frozen, and the air was so crisp. It was just one of those days where it felt like a new year with new possibilities. Really quiet and peaceful, and made me enjoy just being in the "now". So grateful for those beautiful life moments.

 
♥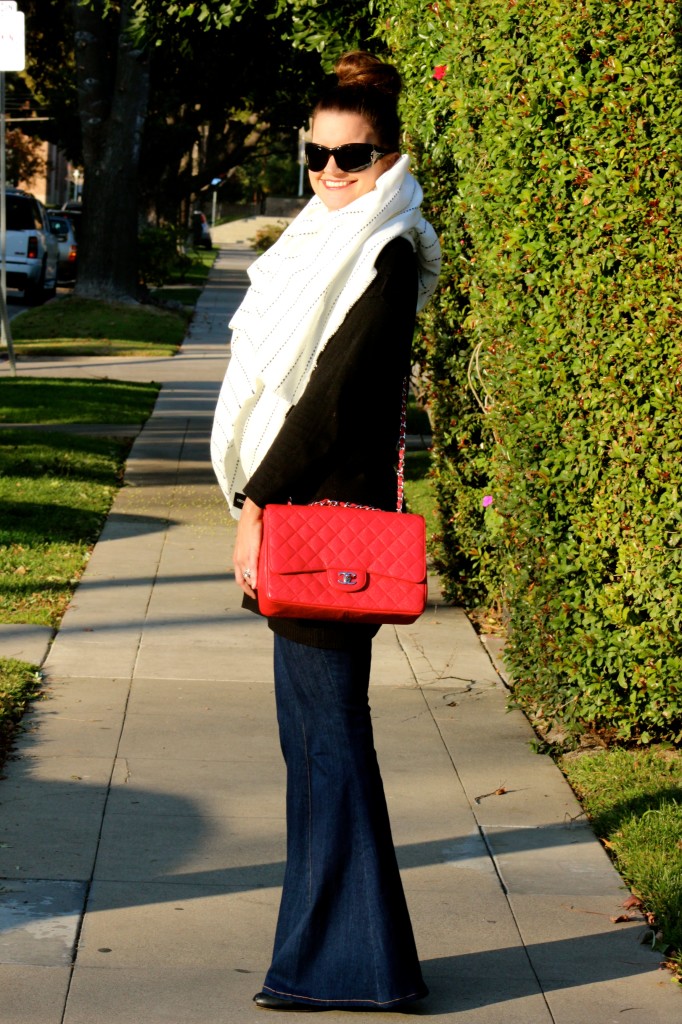 Scarf:
Asos
| Sweater: H&M | Denim:
MiH
| Glasses: Roberto Cavalli | Bag: Chanel    
Bell bottoms and blanket scarves. Pretty much the best day ever.
Hope you're all having a wonderful week! Thanks for stopping by –

♥

xo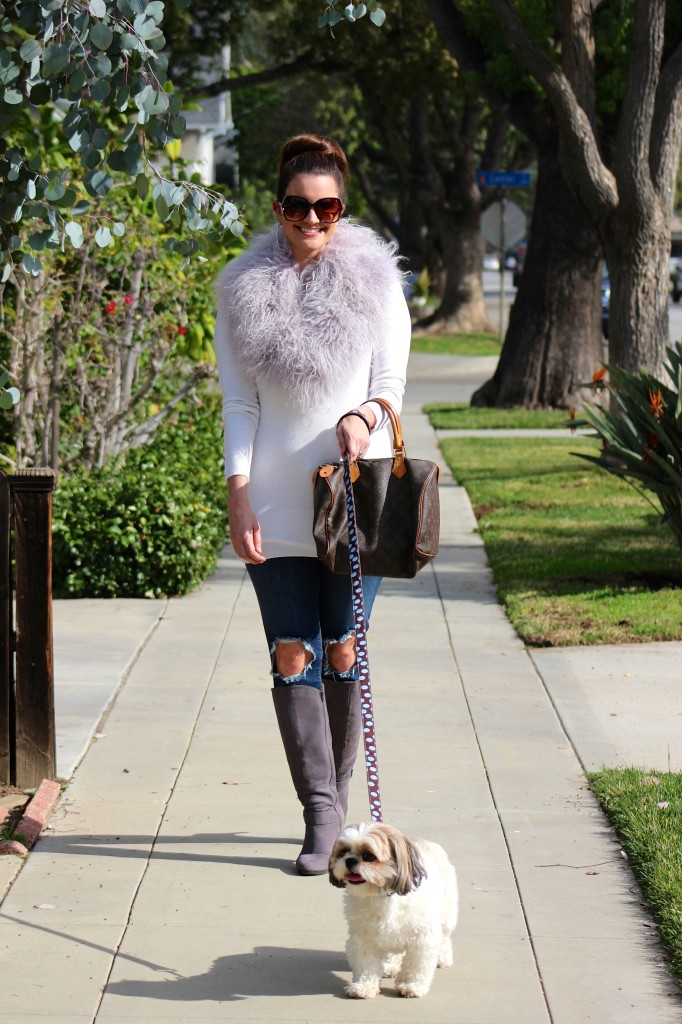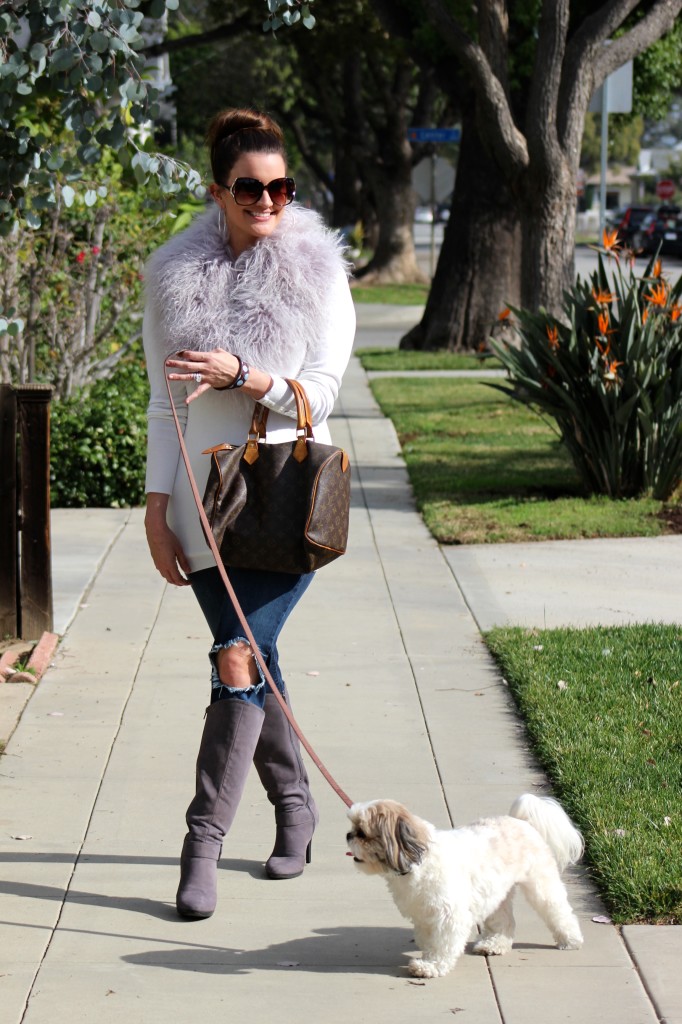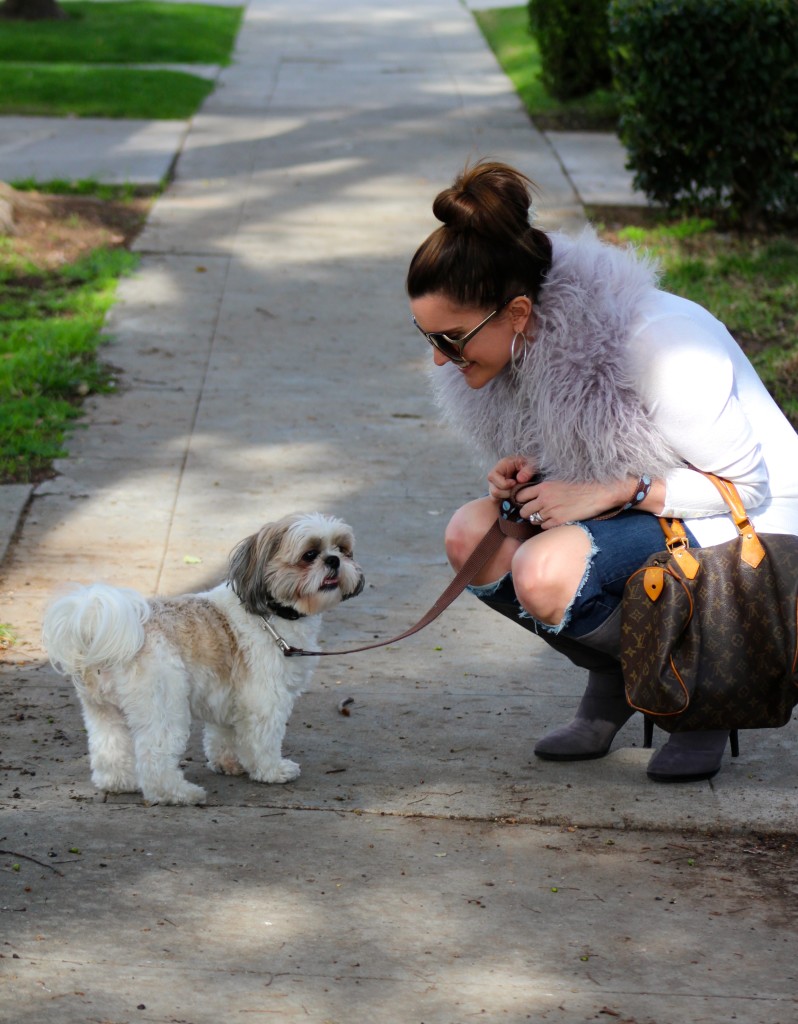 Scarf:
Asos
 also in 
black
  | Sweater: INC | Jeans:
Bebe
(

similar

)
| Boots: old | Sunglasses: Jessica Simpson | Bag: Louis Vuitton    
How fun is this scarf from Asos? It's not exactly one that will keep you warm, but it definitely makes quite the statement, and that's always what I'm drawn to it seems..
I have to say Happy 3rd Birthday to this little munchkin! I swear, sometimes I think my heart will burst because I love him so much (and yes, I know he's only a dog and not a child, but he's MY child and I love him!). It's crazy how much he makes me laugh with his mannerisms, and melts my heart with his constant cuddles. Could not love this little soul more. He truly is a gift!
xo-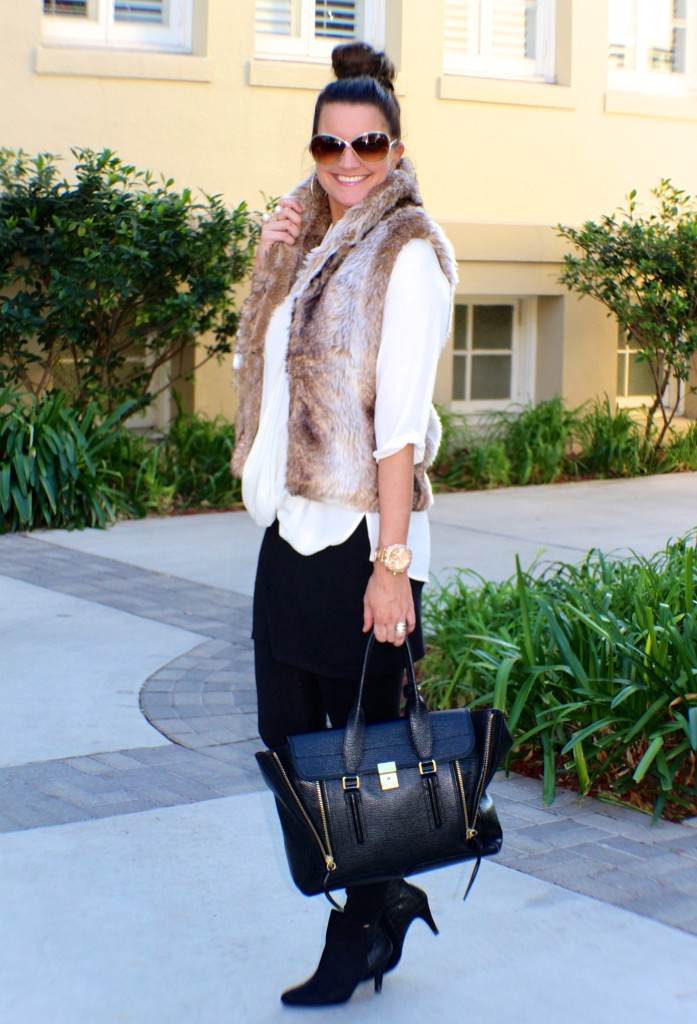 Vest: Forever 21,
(

similar

)
| Blouse: Forever 21,
(

identical

)
| Skirted Leggings:
Nordstrom
| Booties: Express | Pearl Ring:
Nasty Gal
| Watch: Bebe, old | Glasses:
Tom Ford
| Bag:
Phillip Lim
There are certain items that every gal wants in her closet. For me, they are things like bell bottom jeans, blouses with ridiculously billowing sleeves, and really bright pairs of heels. Practical items for everyday wear? Yeah, not so much…
But there are those certain "classics" that every closet needs, no matter what your style is:
-A good blouse √
-A great pair of leggings √
-A pair of go-to botties √
-And yes..a faux fur vest or coat √
Simple. Classic. Chic.
Thanks for reading, and don't forget to enter the

$590 Nordstrom giveaway!

-XX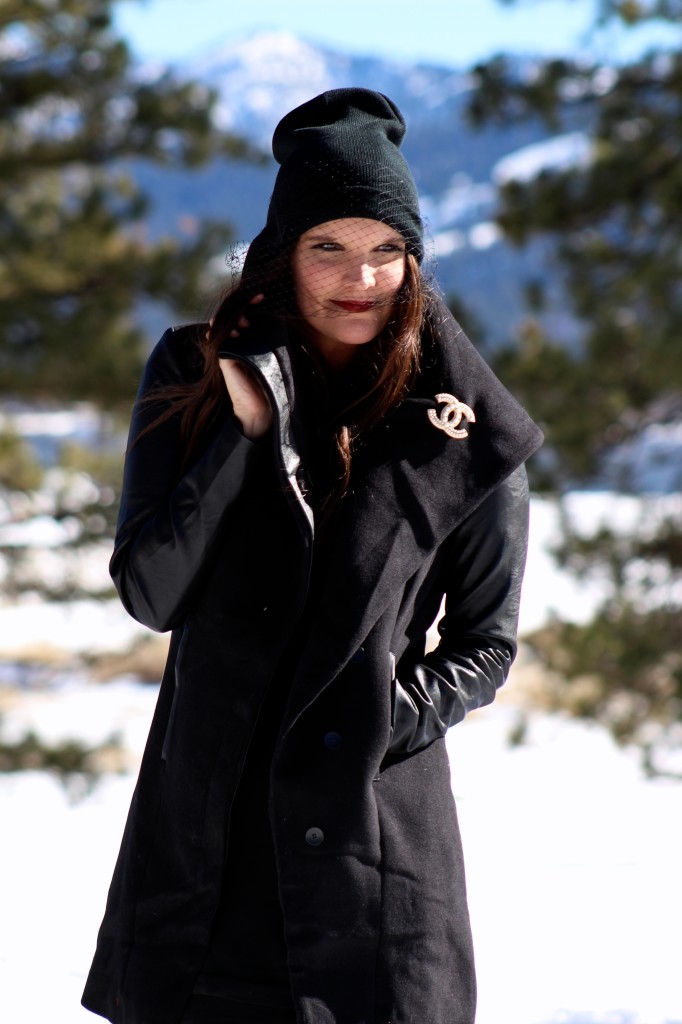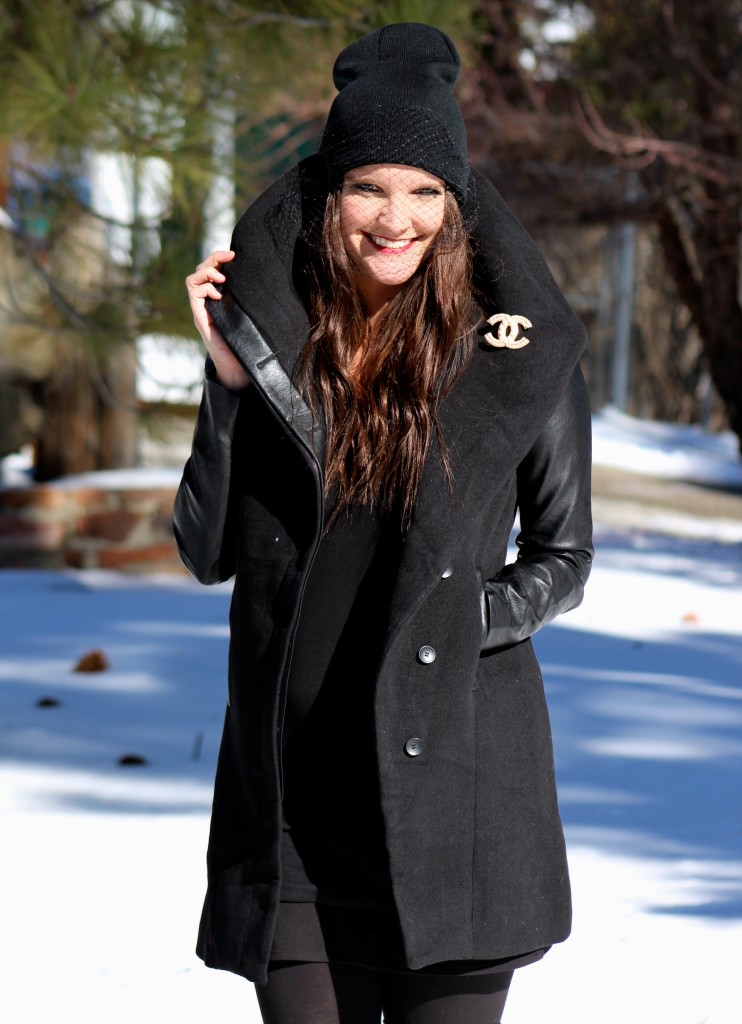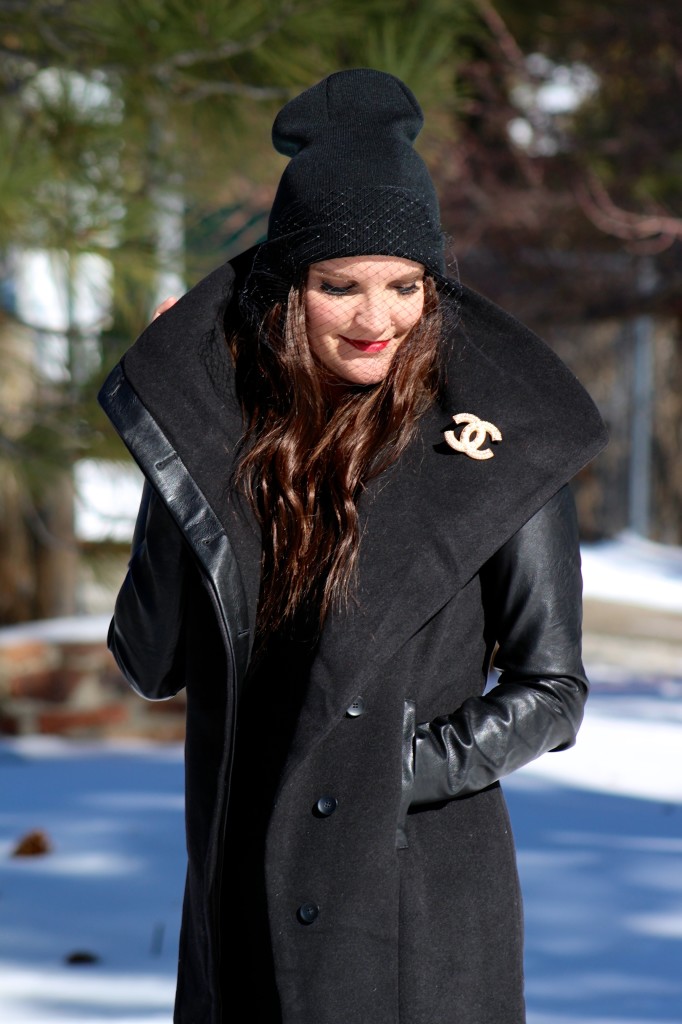 Coat:
Bardot
| Leggings:
Nordstrom
| Boots: Marc Fisher, old | Veiled Beanie:
BCBG
| Pin: Vintage    
I seriously can't with this coat.
I'm at a loss for words because it's THAT amazing. It's everything I've ever wanted in a winter coat; leather look sleeves paired with a giant oversized collar. I mean, there really isn't much more to say except for the fact that I'm beyond thrilled it lives in my closet 😉
So let's chat about this giveaway! I'm teaming up with some fabulous ladies to give away a $590 Nordstrom e-Gift card. Can we say hello major shopping spree? The giveaway runs 1/12 –  1/18. Winner will be anounced on 1/21. Open to US and Canada residents. Don't forget to follow me on Instagram @ lipgloss_and_lace.
Thanks for stopping by! –

♥