Kimono: Windsor | Tank: H&M | Shorts: Old Navy | Sandals: Tory Burch | Hat: old (similar) | Glasses: Quay
Oh how lovely 3-day weekends are…
I hope you've been enjoying time with friends & family, and that you're having some fun in the sun!  I spent yesterday in Palm Springs visiting with Rachel from A Blonde's Moment and her husband Richard, while they were out this way on vacation. I have to say, they are two of my favorite people! This is the second year we've had the chance to meet up, and it's always a fun time with the both of them. I just wish they lived closer!
Thank you for reading, and cheers to a short work week too!
♥ -xo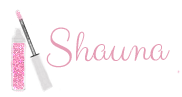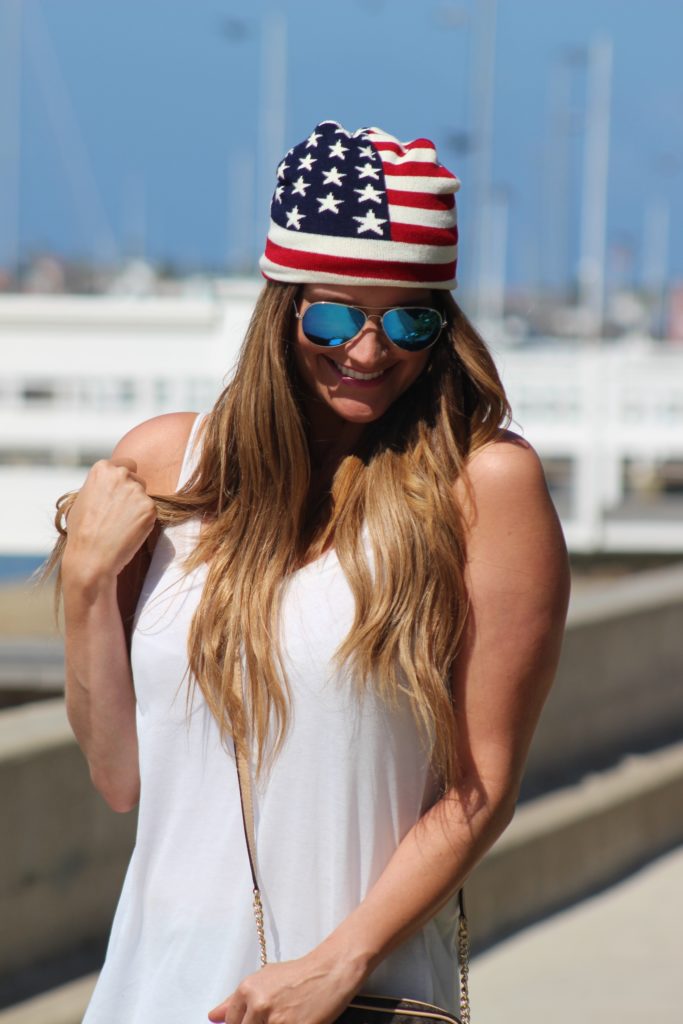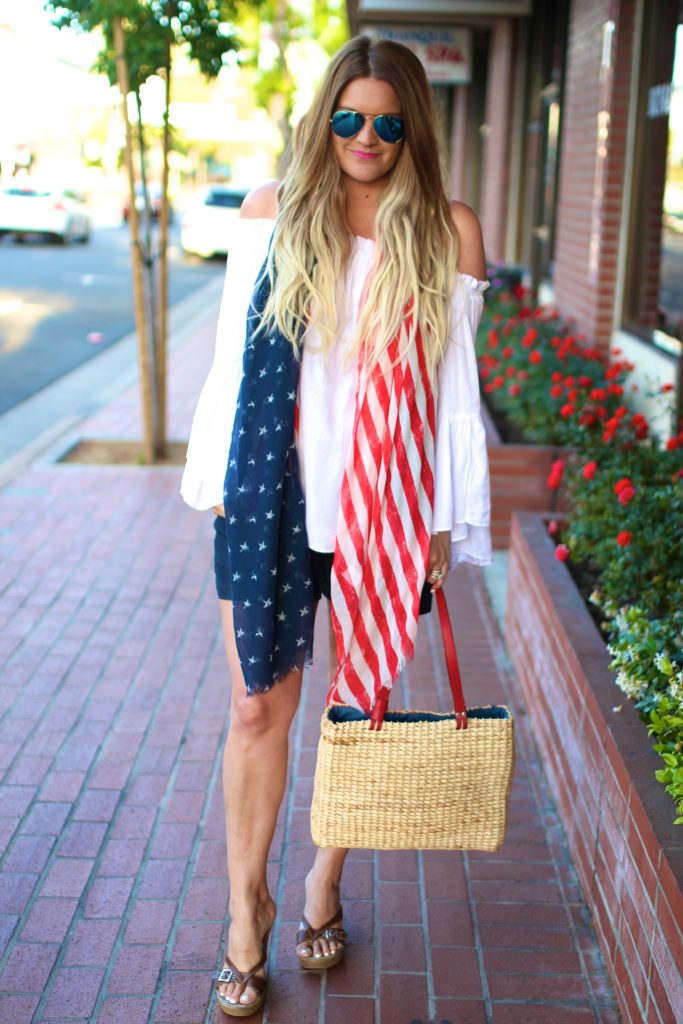 Raise your hand if you love red, white & blue (umm…me?)
My original post for today was actually something completely different, but my camera had another idea and gave me total trouble while trying to transfer the pictures to my computer (why can't it ever just be easy?). So instead, I thought I'd look back on a few of my favorite memories from patriotic posts past. And these are some definite oldies! High five to the old point-and-shoot camera (and brunette hair too!) 🙂
Here's wishing you a wonderful long weekend ahead, full of family, friends food and fun! Don't forget to take time to reflect on the true purpose of Memorial Day by remembering the service men and women who gave their lives in service to our country. ~ ♥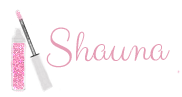 Top: Shein | Shorts: Old Navy | Wedges: old (similar) | Bag: here, here & here | Glasses: old (similar)
I seem to be on an "off-shoulder, don't spend over $15" kick, because guess what gals? This top is just like last weeks. In fact; I bought them at the same time not knowing I would be posting them so close together.
Funny story about this top: I think I might be wearing it backwards. When I took it off, I was wearing the tag in the front…because I had just assumed the bow tie would be worn on the front, not the BACK? The website didn't show it on a model, so I have no idea – but I DO know that Memorial weekend I'll be wearing it backwards again, so there's that 🙂
Thank you for reading! We're almost at the long holiday weekend, so hang in there!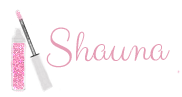 Top: Shein | Shorts: Old Navy | Wedges: old (similar) | Bag: old (similar) | Glasses: old (similar)
Three things about this top:
It's $15 √
One size fits all √
You need it √
I mean, what else is there really to say?  Sometimes you just gotta keep it short and sweet!
Hope you all have a great weekend! It's actually my birthday on Saturday, so the Hubbs and I have a date night planned, and then Sunday we are celebrating with my family. We're taking a boat out for the day, so it will be a good time full of family, food and fun! I actually love celebrating birthday's. It's a time to reflect on all of my blessings and celebrate the fact that I had another year on this amazing earth. I know as we get older, a lot of us shy away from celebrating or even complain about being another year older. But birthdays are such special days! How many times in a year do you get to live the day when your life started? 🙂 ~XO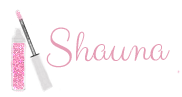 Dress: Vicci (loving this, this, this) | Clutch: Amazon (similar) | Heels: Steve Madden | Glasses: old (similar)
Summer is so, so close…
Therefore: 'TIS THE SEASON TO NOT WEAR BLACK.
I'll admit, sometimes it's hard for me to even follow my own advice, but when this little number is glowing from your walk-in…you grab it and run to the nearest…anywhere 🙂
I love a good shift dress, and major extra bonus points when it has – pockets!! It's like the holy grail of dresses: Comfy →Pockets→Neon→Sold.
Hope you all had a wonderful weekend! Thank you so much for reading!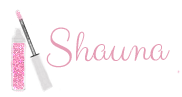 Dress: Pleione | Heels: Steve Madden | Clutch: here, here | Cuff: Chanel | Glasses: old (similar)
I cannot tell you how GIDDY I feel when all things red, white and blue start making their way into stores. As in, I will text my Mom a picture from the Memorial/4th of July isle of Hobby Lobby in April with the text: IT'S TIIIIME!!! (followed by an extremely large amount of hearts and American flag emojis). What can I say? I've got a soft spot for those patriotic shades…
Speaking of soft spots, I've got a major one for this dress, that comes in 10 different colors! I love the orange option too, and am thinking of grabbing it for the summer because how good would it look with a tan? Sidenote: it runs large so definitely size down if you're interested!
Thank you so much for stopping by, I'd love to see you back here Monday! Have a great weekend and Happy Mother's Day to all the Moms out there (and pet Mama's too!) –♥♥